April 9
[{(o)}]|[{(o)}]|[{(o)}]|[{(o)}]| [{(o)}]|[{(o)}]
1476 – Italy: Leonardo Da Vinci and three other young men are accused of sodomy anonymously, but subsequently acquitted.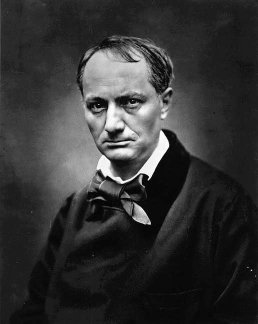 1821 – The French poet Charles Baudelaire (d.1867), a central figure in nineteenth-century French literature, was born on in Paris (d.1867). Two collections of Baudelaire's poetry continue to intrigue and influence writers: Les fleurs du mal (Flowers Of Evil, 1857) and Le spleen de Paris (Paris Spleen, 1869). In the latter collection, published posthumously, he essentially invented the "prose poem." For a while lived the modish life of a literary dandy on an inheritance from his father, reluctantly joining the Paris boheme when his fortune ran dry.
Speculation continues about his personal life. Some early writers suggested that he died a virgin; many others now believe that he died of syphilis acquired in 1841. He had complicated relations with Jeanne Duvall, a prostitute; Madame Sabatier, a courtesan for the wealthy and socially prominent; and Marie Daubrun, an actress. The poems Duvall inspired portray her as both the apex of beauty and the nadir of evil.
Lesbianism fascinated Baudelaire. He even considered naming his first book of poems Les lesbiennes. "Lesbos," from Les fleurs du mal, celebrates lesbian love and evokes Sappho, who is described as both "mannish" and "beautiful." Further, the speaker challenges the authorities who would "dare" judge those who inhabit Lesbos. Even the gods would not dare to judge these women, he asserts.
Two other poems called "Femmes damnées" also explore lesbianism. Here the lovers, with their disordered souls, must suffer in a world wound tight with rules. The bourgeois considers such women demonic; that alone makes them fascinating to Baudelaire.
Male homosexuality does not receive this kind of direct treatment; gay men can find no equivalent "Lesbos" in his work.
He was probably homosexual himself, or at least Marcel Proust thought so, as did Andre Gide, Roger Peyrefitte, and many others. The floppy cravat that Baudelaire affected became all the rage of European dandies and homosexuals during the first decades of the 20th century, gays having adopted him as their very own at an early date.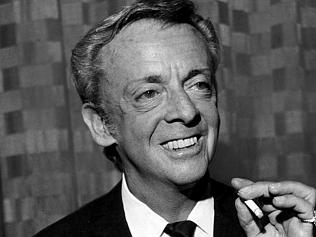 1909 – the Australian dancer, actor, director and choreographer Sir Robert Helpmann CBE was born on this date (d.1986). Born Robert Murray Helpman, he added the extra 'n' to avoid his name having 13 letters, at the suggestion of the dance diva Anna Pavlova, who was a devotee of numerology.
He was born in Mount Gambier and also boarded at Prince Alfred College in Adelaide, South Australia. The Helpmann Academy in South Australia, a partnership of the major visual and performing arts education and training institutions in South Australia offering award courses for people seeking professional careers in the arts, was named in his honor.
in 1932 he went to London. He joined the Sadler's Wells, later the Royal Ballet and was a principal dancer from 1933 to 1950. He established a great partnership with Margot Fonteyn, and together with choreographer Frederick Ashton, created many great roles, whilst also occasionally undertaking straight acting roles. Helpmann and Fonteyn toured the United States as principal dancers with the Royal Ballet in 1949 and caused a sensation, making stars of them all.
In 1938, Helpmann met a young Oxford undergraduate while fulfilling an invitation to dance at the university. Immediately drawn to the handsome and intelligent Michael Benthall, the pair formed a relationship that was to last for 36 years until the English theatre director Benthall's untimely death in 1974. The couple lived and often worked together quite openly for the time.
In 1965 Helpmann returned to Australia to become co-director of the Australian Ballet. Since he was Gay and flamboyant, his arrival in what was at that time a very conservative country caused some consternation. Australians were proud of his international fame, but not sure what to make of him personally. His most significant contribution to the development of theatre in Australia was his time with the Australian Ballet. The avant-garde nature and sexual overtones of much of his work unsettled many Australians. He did not endear himself with the comment:
"I don't despair about the cultural scene in Australia because there isn't one here to despair about."
Helpmann's obituaries in the Australian media were suitably laudatory, but also reserved. The country paid him the highest final recognition it could by honouring him with a state funeral in Sydney, the eulogy calling him "a genius, an outstanding communicator of unique inspiration and insight. He asserted his rights to pursue a path that improved the quality of life of the nation, and defeated the common herd of detractors." An obituary in The Times in London, characterised his appearance as "strange, haunting and rather frightening", and portrayed him as "a homosexual of the proselytizing kind" whose impact upon a company was "dangerous as well as stimulating", creating fresh headlines in Australia.

1929 – The Utah Supreme Court, although upholding the constitutionality of the 1925 sterilization law, rules that a prisoner caught in the act of consensual sodomy with another prisoner, and who is described as "acting lovingly toward other boys in the prison," can not be sterilized for that reason alone.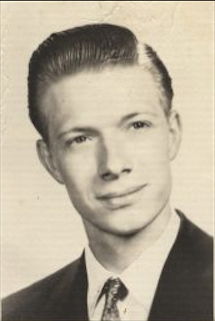 1936 – Drew Shafer was an early activist for gay rights in Kansas City, primarily contributing to the movement in the 1960s. Shafer helped to organize the North American Committee of Homophile Organizations (NACHO) and he founded the Phoenix Magazine and Phoenix house, both efforts that supported gay men in their struggles to come out and to live openly as gay men.
Drew Shafer was out of the closet by the age of twenty-one. Political rights for gays at that time seemed impossible. It was not until 1966 that an organized group ventured to connect gay men and women in Kansas City through self-publishing, political meetings, and fellowship. Shafer's Phoenix Society for Individual Freedom — Kansas City's first gay rights organization and one of only sixteen such organizations nationwide at the time — was created to introduce men to one another and, perhaps more importantly, to homophile politics.
Shafer's organized activism began in 1966 with the National Planning Conference of Homophile Organizations (NPCHO) meeting in Kansas City. Supportive and involved from the beginning, Shafer's mother attended with him under the pseudonym Estelle Graham.
Shafer's father, Robert began his career as a pressman for Sexton Printing. His experience and, more importantly, his equipment allowed Phoenix Society to create a top tier publication in what would be the first of its kind in the Midwest. With his father's help, Shafer began publishing The Phoenix: Homophile Voices of Kansas City in April 1966.
Phoenix Society — along with the rest of the homophile community — gave birth to the Gay Liberation Movement by building the communication network fostering gay identity. The new Gay Liberation Movement, which was much more militant than most homophile organizations, broke with its forbearers in style — opting for protest marches and revolutionary rhetoric over the publishing and the homophile's traditional nature.
As the Liberation Movement of the 1970s moved into the AIDS crisis of the next decade, Shafer and Ray experienced what almost everyone in the gay community had: the loss of cherished friends. Always intent on improving the lives of their community, Shafer and Mickey Ray, his long-time partner, decided to volunteer at an AIDS hospice center in Kansas City to do what they could. As required of all volunteers, both had to take an HIV test. Ray was negative, but Shafer tested positive in the summer of 1986. "It was the first time I'd ever seen Drew truly bleak about anything. He was very frightened and incredibly not for himself, but for me," Ray recalled. He struggled through the next year, battling depression, weight loss, and general sickness. Shafer collapsed on the morning of September 30, 1989 and Ray rushed him to the hospital, where he died that morning.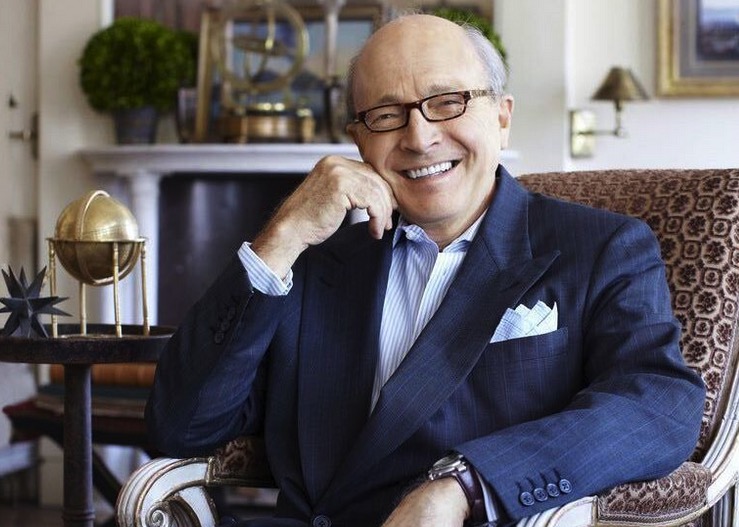 1937 – David Easton, an American architect and interior designer who created English-style palaces for an American aristocracy, was born on this date (d: 2020).
As a child, he spent summers with a grandmother in Chicago, and realized he wanted to be an architect after visiting the Trend House at the Marshall Field's department store there and becoming transfixed by its model rooms. He studied architecture at the Pratt Institute in Brooklyn, and after graduation received a scholarship to study architecture at a school in Fontainebleau, France.
Easton returned to New York City in 1964, and went to work for Edward Wormley, the modernist furniture designer. But he was a classicist at heart. In 1967, Parish-Hadley hired him as a senior designer. He started his own firm in 1972, and by the next decade, his work would become emblematic of the English-style opulence that defined the 1980s.
Easton married James Steinmeyer in 2014, after 39 years together. Steinmeyer said he had been engaged to a woman back home in Oklahoma when he and Easton met in 1975. "David said: "I'm not going to tell you what to do, but you can't have your life two different ways. Either way, you're going to make somebody very unhappy. If you want to screw up your life, that's fine. But don't screw up somebody else's."
In 1992, David Easton was named to Interior Design magazine's Hall of Fame.
Despite his very proper interiors, Easton had a mischievous streak. He drank red wine with all his meals, even breakfast, declaring, like W.C. Fields, that he didn't like water because fish fucked in it. At dinner parties he liked to say that he was a sex therapist, so that he didn't have to talk about his work.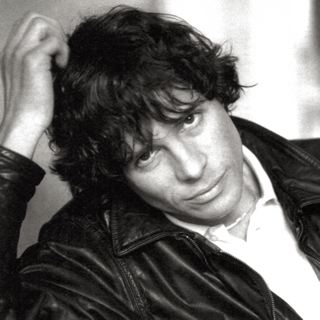 1948 – Bernard-Marie Koltès was a French playwright and director (d.1989).
Born to a middle-class family in Metz, his life was violent and anchored in revolt. He took off from home at 20 for a nomadic writing life that began with a stay in New York in 1968. For a social rebel seeking an uninhibited gay experience, the timing was perfect. He returned to New York frequently until his death in 1989. He he had tried his hand at writing as a youth but renounced it, and didn't take to the stage until the age of twenty. He first garnered recognition for his work on a production of Medea (Médée) in 1970.
After seeing the film actress Maria Casarès, he was inspired and resumed writing, completing around ten plays in his lifetime. His first piece, the long monologue, The Night Just Before The Forests, was staged in 1977 at the Avignon Festival, and subsequent productions were put on in collaboration with director Patrice Chéreau.
Koltès's work, based in real-life problems, expresses the tragedy of being alone and of death. Koltes is most famous for The Night Just Before the Forests (La Nuit juste avant les Forêts, 1976), r (1977) and In the Solitude of Cotton Fields (Dans la Solitude des Champs de Coton, 1986). Many of these plays were first directed by Patrice Chereau when he was artistic director of the Théâtre des Amandiers in Nanterre. Koltes also translated into French Shakespeare's The Winter's Tale.
Genet and the absurdists influenced Koltès's writing. Like other absurdist writers, he felt exiled - in his case, as a homosexual in a heterosexual world. In Africa, he saw native cultures being wiped out by European influences. This theme brought forth Black Battles with Dogs. After a visit to America he wrote Quay West (1985), about a brother and sister in a foreign culture. The title and the opening dialogue of that play, about tempting, dangerous life in moldy warehouses on a river, recall the West Street piers of the meatpacking district, and their vast, collapsing sheds that for two decades were sex resorts for venturesome gay men.
The psychopathic killer Roberto Succo provided the inspiration for his final play Roberto Zucco. It was first performed posthumously in Berlin in 1990, directed by Peter Stein. It has since been performed across Europe and the United States.
Although he did not attempt to deny it, Kolteès only ever referred fleetingly to his homosexuality, downplaying this as a motivating factor or theme behind his writing. He was rarely forthcoming about his private life, and what he did say is often contradictory or misleading.
Koltès died in 1989 due to complications from AIDS.

1951 – A California appellate court rules that anyone who commits sodomy is also a vagrant.

1962 – New York amends its sodomy law to permit both parties in an act of oral sex to be considered guilty, following a 1961 court decision interpreting the law literally that only the "active" partner was guilty.


Updated 2022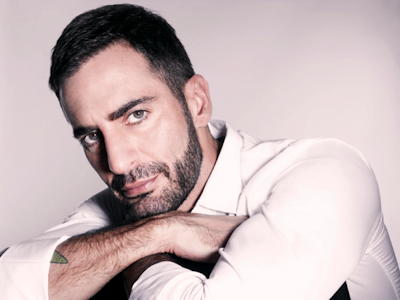 1963 – Marc Jacobs is an American fashion designer. He is the head designer for Marc Jacobs, as well as Marc by Marc Jacobs, a diffusion line, with more than 200 retail stores in 80 countries. He has been the creative director of the French design house Louis Vuitton since 1997. Jacobs is on Time Magazine's "2010 Time 100" list of the 100 most influential people in the world, and ranked 12th on Out Magazine's 2011 list of "50 Most Powerful Gay Men and Women in America".
Jacobs, who is openly gay was in a four-year relationship with salesman and retired escort Jason Preston. However, in February 2008, it was reported that Jacobs was engaging in an affair with escort and porn star Erik Rhodes who died in 2012.. Later he was in a relationship with advertising executive Lorenzo Martone. In March 2009, Women's Wear Daily reported that the pair was engaged after a year of dating. Several reports that they got married were later denied. On July 24, 2010, Martone announced via Twitter that he and Jacobs had not been together for two months.
In April 2018, Jacobs proposed to his new boyfriend, Charly Defrancesco, via a flashmob while in a Chipotle restaurant. The flashmob did a routine to the song "Kiss" by Prince. They were married in a lavish wedding held in New York City in April 2019.
Jacobs and Defrancesco purchased a home in Rye, New York in April 2019. The Westchester home was designed by Frank Lloyd Wright and is known as the Max Hoffman House.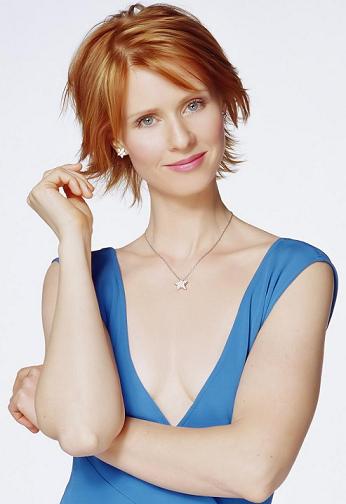 1966 – Cynthia Nixon, American actress, born; A Tony and Emmy Award-winning American actress who is best known for her portrayal of lawyer Miranda Hobbes in the popular HBO comedy-drama Sex and the City (1998 2004). Nixon has two children, daughter Samantha (b. 1996) and son Charles Ezekiel (b. 16 December 2002), with Danny Mozes, an English professor, with whom she had a relationship from 1988 to 2003.
In September 2004, it was reported that Nixon had been in a nearly year-long relationship with the education activist Christine Marinoni. In February 2005, the New York Post and other sources reported that Nixon had moved to Brooklyn to live with Marinoni. However, Nixon told the The New York Times in January 2006 that she had not moved and that keeping her kids in their Manhattan public schools took priority. Discussing her relationship in an interview in New York Magazine in 2006, Nixon stated that she never felt any struggle with her sexuality:
"I never felt like there was an unconscious part of me around that woke up or that came out of the closet; there wasn't a struggle, there wasn't an attempt to suppress. I met this woman, I fell in love with her, and I'm a public figure."
Nixon and Marinoni became engaged in April 2009 and were married in New York City on May 27, 2012, with Nixon wearing a custom-made, pale green dress by Carolina Herrera. Marinoni gave birth to a son in 2011.
Nixon has taken a public stand supporting the legalization of same-sex marriage in Washington State, Marinoni's home state, hosting a fund-raising event in support of Washington Referendum 74 for that purpose.

1970 – The Oregon Court of Appeals overturns the sodomy conviction of a man who pleaded guilty with the understanding that the maximum sentence was 15 years in prison, but who received a life sentence under the indeterminate sentencing law.


Added 2022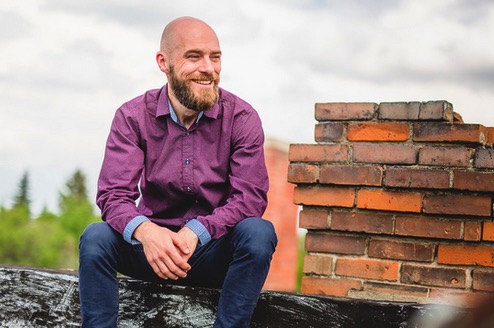 1980 – Richie Wilcox is a Canadian theatre director, singer and performer who - alongside his husband and collaborator Aaron Collier - currently helms Heist, a live art company committed to creating, producing and presenting innovative, genre-bending and queerly playful performances. Wilcox is also the current Artistic Producer at the Ship's Company Theatre. He is openly gay.
Wilcox was a contestant on the first season of reality television show Canadian Idol.
Born in New Waterford, Nova Scotia, Wilcox's first national performance came on a Rita MacNeil Christmas television special when he was nine years old.
Wilcox subsequently studied drama at University College of Cape Breton (now Cape Breton University) and Dalhousie University, graduating with honours from the Theatre Studies program at University of King's College. He completed his Masters in Theatre Direction at Texas State University in San Marcos, Texas. He is pursuing a Ph.D. in theatre at York University in Toronto, where he taught Second Year Devised theatre.
In 2003, on the first season of Canadian Idol, Richie Wilcox finished in a three-way tie for eighth place.
Before Idol, he was assistant manager of a deli. After Idol, from 2003 to 2005, Wilcox wrote a weekly column about reality shows for The Daily News.
Wilcox has performed in and directed numerous theatre productions in Halifax. He co-founded independent theatre company, Angels & Heroes. After four increasingly successful seasons with the indie troupe and two summers acting and directing in a company called Festival Antigonish, Wilcox went on to complete a Masters in Theatre Direction at Texas State University in San Marcos, Texas before returning to Halifax in 2007. He won a Merritt Award for Emerging Theatre Artist in 2007.

1984 – San Francisco: The Department of Public Health closes the city's bathhouses in the belief that they contribute to the spread of AIDS. The decision comes after a heated, divisive debate between gay men who believe the baths can be used as a forum for safe(r) sex education and those who see them as contributing to the spread of the epidemic.

APRIL 10 →
[{(o)}]|[{(o)}]|[{(o)}]|[{(o)}]| [{(o)}]|[{(o)}]