April 11
[{(o)}]|[{(o)}]|[{(o)}]|[{(o)}]| [{(o)}]|[{(o)}]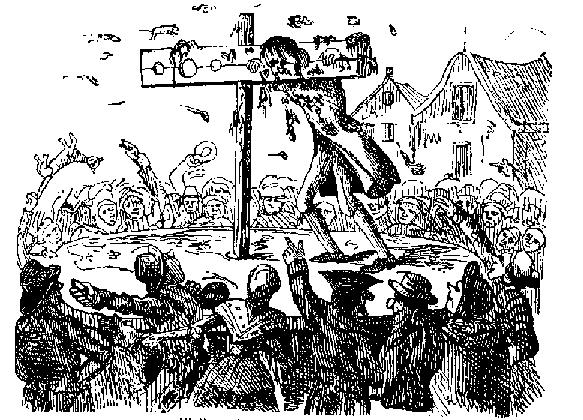 1780 – William Smith and Theodosius Reed are pilloried in England for attempted sodomy. They are attacked by a crowd throwing objects, killing Smith. The London Morning Post endorsed the crowd's actions.

1900 – The Iowa Supreme Court upholds the conviction of a man for threatening another man unless he fellated him.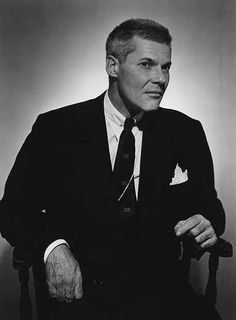 1901 – The Wisconsin author Glenway Wescott, was born on this date (d.1987). A major American novelist during the 1920-1940 period and a figure in the American expatriate literary community in Paris during the 1920s Wescott was the model for the character Robert Prentiss in Ernest Hemingway's The Sun Also Rises.
He produced a series of best-selling, highly regarded novels, notably The Grandmothers (1927), The Pilgrim Hawk (1940) and Apartment In Athens (1945), although he didn't complete a novel after the age of forty-five. He was equally well known as an arts impressario and for the company he kept.
Wescott is a linking figure at the heart of the American literary scene in the middle of the 20th century. As a young writer in 1920s Paris, he associated with Hemingway, Gertrude Stein and F. Scott Fitzgerald. On his return to the States he was a central figure in New York's artistic and gay communities - W. H. Auden, Christopher Isherwood, Somerset Maugham, E. M. Forster, Jean Cocteau, Ford Madox Ford, Thornton Wilder, and many others were among his acquaintance.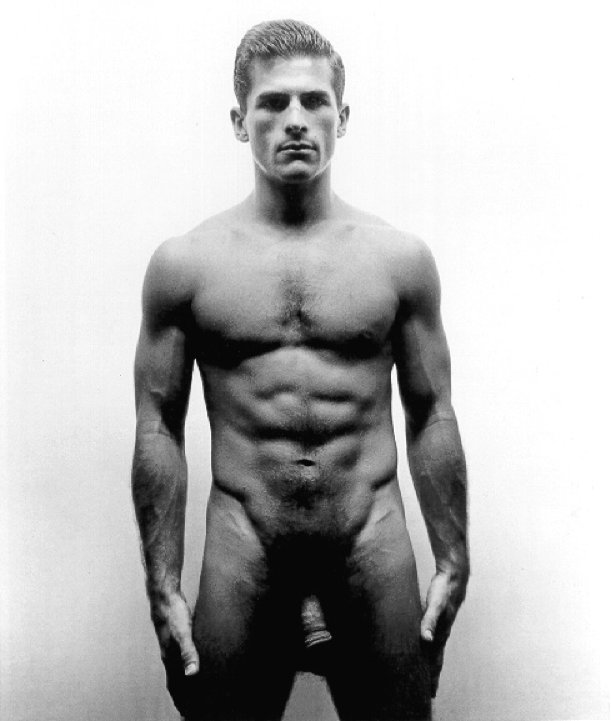 Wescott by Lynes
(Click for larger)
Although only some of his work hints at his sexuality, he wrote a private journal from 1937 until the 1950s, focusing on his private life and relationships with fellow gay artists including lifelong partner Monroe Wheeler, photographer George Platt Lynes and Paul Cadmus – this was published in 1990 as Continual Lessons. His relationship with Monroe Wheeler lasted from 1919 until Wescott's death.
There was a Paul Cadmus painting that hung in his house. In it, three men, clearly arranged in a triangle, are sitting on a picnic blanket. The men are George Platt Lynes, Monroe Wheeler and Wescott himself. The picture below may be that painting: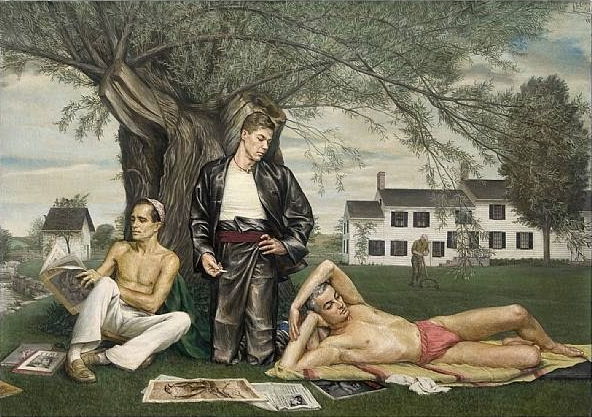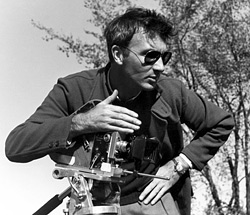 1914 – Norman McLaren (d.1987) was a Scottish-born Canadian animator and film director known for his work for the National Film Board of Canada (NFB). He was a pioneer in a number of areas of animation and filmmaking, including drawn on film animation, visual music, abstract film, pixilation and graphical sound.
His awards included an Oscar for the Best Documentary in 1952 for Neighbours, a Silver Bear for best short documentary at the 1956 Berlin International Film Festival Rythmetic and a 1969 BAFTA Award for Best Animated Film for Pas de deux.
McLaren was born in Stirling, Scotland and studied set design at the Glasgow School of Art. His early experiments with film and animation included actually scratching and painting the film stock itself, as he did not have ready access to a camera. His earliest extant film, Seven Till Five (1933), a "day in the life of an art school" was influenced by Eisenstein and displays a strongly formalist attitude.
McLaren's next film, Camera Makes Whoopee (1935), was a more elaborate take on the themes explored in Seven Till Five, inspired by his acquisition of a Ciné-Kodak camera, which enabled him to execute a number of 'trick' shots. McLaren used pixilation effects, superimpositions and animation not only to display the staging of an art school ball, but also to tap into the aesthetic sensations supposedly produced by this event.
His two early films won prizes at the Scottish Amateur Film Festival, where fellow Scot and future NFB founder John Grierson was a judge. Grierson, who was at that time head of the British General Post Office film unit, saw another of his movies at an amateur film festival and took interest. He hired Mclaren for the GPO as soon as he completed his studies.
After making four films for the GPO in London, including Love on the Wing, McLaren moved to New York City in 1939, just as World War II was about to begin in Europe. He worked as a freelancer until 1941.
At the invitation of Grierson, he moved to Canada in 1941 to work for the National Film Board, to open an animation studio and to train Canadian animators. During his work for the NFB, McLaren created his most famous film, Neighbours (1952), which has won various awards around the world, including the Canadian Film Award and the Academy Award. Besides the brilliant combination of visuals and sound, the film has a very strong social message against violence and war. If you have never seen this brilliant 8 minute film, take the time to watch it below:
Not many Canadians realize that Neighbours garnered its Academy Award in the documentary category, or that McLaren's film was cut and expurgated in classrooms in many countries because of its resolute depiction of violence between two next-door families. The irony is that McLaren was the most gentle of figures, whose experiences filming the brutal fighting during the Spanish Civil War turned him into a lifelong pacifist.
In his early period in Canada, McLaren spent considerable time developing the animation department of the board. McLaren's presence at NFB inspired younger generations of animators, notably Oscar-winning producer, writer and director Derek Lamb, director Kaj Pindal and, perhaps most notably, the tragic, driven talent of Ryan Larkin. Also among his pupils are numbered James McKay of Toronto and George Dunning who designed the animation for the Beatles' film Yellow Submarine.
McLaren was gay, and his longtime companion was NFB director Guy Glover, whom he met at the ballet in London in 1937. The two were together until McLaren's death in 1987.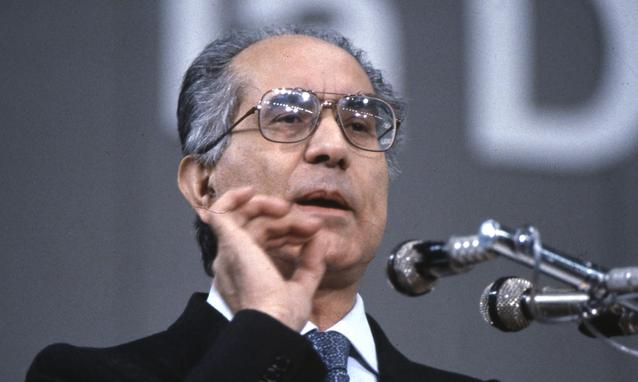 1920 – Emilio Colombo (d.2013) was a former Italian prime minister and one of the key architects of the European Economic Community, which became the EU. He wrote much of the Treaty of Rome, the document that formed the community, and was a champion of British membership in the 1970s.
He was equally radical in his home country, curbing inflation as finance minister and masterminding the controversial Italian statute that legalised divorce.
He was born in Potenza in the southern region of Basilicata, one of Italy's poorest. He studied law at the University of Rome and after thriving in the Catholic youth movement, won a seat in parliament as a Christian Democrat when he was only 26. He rose quickly through the ranks and was elected to the committee that wrote his country's post-war republican constitution. As such he became a key member of the group that shaped the modern Italy.
He first joined government as an undersecretary of agriculture and went on to hold most of the senior offices of state. He was finance minister several times throughout the 70s, 80s and 90s, and was known for his austerity programme to control inflation when it was rampant in the 70s. In 1974, in a foreshadowing of the austerity of the past few years, he said: "If there were not the courage for unpopular measures at this moment, we could expect consequences that would be even more serious."
He was premier from 1970 to 1972 but it was a time of great instability in Italian politics, and Mr Colombo's government fell when the Republican Party pulled out of the coalition. However, Mr Colombo was able to pull off one significant reform: the legalisation of divorce in 1971.
He returned to the finance department after his premiership, before leaving Rome for the European Parliament where he became a central figure. In 1977, he was elected the parliament's president and was involved in creating the Common Agricultural Policy. He also initiated what became the Single Market and the Maastricht Treaty.
By the early 1980s, Mr Colombo had returned to domestic politics, where he was a fixture for more than 40 years. In 2003, he revealed he had taken cocaine for a period to deal with stress. He also announced he was homosexual (a rumour he had frequently denied over the years).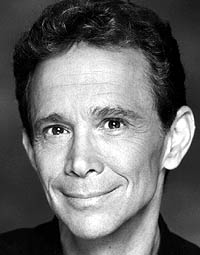 1932 – Joel Grey (born Joel David Katz) is an American actor, singer, dancer, and photographer. He is best known for portraying the Master of Ceremonies in both the stage and film versions of the Kander & Ebb musical Cabaret. He has won the Academy Award, Tony Award, and Golden Globe Award. He also originated the role of George M. Cohan in the musical George M! in 1973, and the Wizard of Oz in the musical Wicked. He also starred as Moonface Martin in the Broadway revivals of Anything Goes, and as Amos Hart in Chicago.
Grey was born in Cleveland, Ohio, the son of Goldie "Grace" (née Epstein) and Mickey Katz, a Jewish actor, comedian, and musician. He started his career in the Cleveland Play House's Curtain Pullers children's theatre program in the early 1940s, appearing in productions such as Grandmother Slyboots, Jack of Tarts and a lead role in the their mainstage production of On Borrowed Time.
Grey won an Academy Award for Best Supporting Actor in March 1973 for his performance as the Master of Ceremonies in the 1972 film version of Cabaret. His victory was part of a Cabaret near-sweep, which saw Liza Minnelli win Best Actress and Bob Fosse win Best Director.
In 1958, Grey married Jo Wilder; they divorced in 1982. Together, they had two children: actor Jennifer and chef James. He is also a photographer; his first book of photographs, Pictures I Had to Take, was published in 2003; its follow-up, Looking Hard at Unexpected Things, was published in 2006. His third book, 1.3 – Images from My Phone, a book of photographs taken with his camera phone, was published in 2009. An exhibit of his work was held in April 2011 at the Museum of the City of New York, titled "Joel Grey/A New York Life."
In January 2015, Grey opened up about his sexuality in an interview with People, stating: "I don't like labels, but if you have to put a label on it, I'm a gay man."

1950 – New York becomes the first state in the nation to reduce the penalty for consensual sodomy from a felony to a misdemeanor, with a maximum penalty of six months.

1953 – The Mattachine Society holds its first constitutional convention at a church in Los Angeles. The Mattachine Society, founded in 1950, was one of the earliest LGBT (gay rights) organizations in the United States, probably second only to Chicago's Society for Human Rights.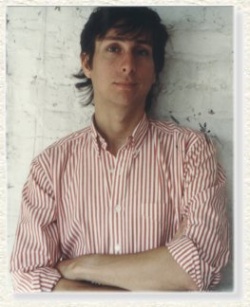 1955 – The American singer songwriter Michael Callen was born on this date (d.1993). He was a architect of the response to the AIDS crisis in the United States.
First diagnosed with "Gay related immune deficiency" (GRID) in 1982, Callen quickly became a leader in the response to the epidemic. He was a founding member of the People With AIDS Self-Empowerment Movement among other organizations, and he testified before the President's Commission on AIDS and both houses of the United States Congress. As a founding member of the New York Gay & Lesbian Community Center Board, and through his activities in other organizations around the country, he also became a leading voice in Gay and Lesbian politics.
In 1983, Callen co-authored the book How to Have Sex in an Epidemic: One Approach, which outlined the tenets of safe(r) sex. In 1990, he wrote Surviving AIDS, which received an Honorable Mention from the American Medical Writers Association.
He was a founding member of the Gay a cappella singing group The Flirtations, with whom he recorded two albums. He also had a solo album, Purple Heart (Significant Other Records, 1988), which a review in The Advocate called "the most remarkable Gay independent release of the past decade."
In partnership with Oscar winner Peter Allen and Marsha Melamet, he wrote his most enduring song, "Love Don't Need a Reason," which he sang frequently at Gay pride and AIDS-related events around the country. In 1993 he appeared in the films Philadelphia (as part of The Flirtations) and Zero Patience (appearing in drag as a singing virus, Miss HIV).
During the last year of his life, Michael worked furiously to record over 40 tunes; Twenty-nine of these compositions have been released posthumously as a double CD, titled Legacy, which garnered four Gay & Lesbian American Music Awards, including Album of the Year and Best Recording by a Male Artist. Legacy, recorded with the help of such prominent musicians as Holly Near, Cris Williamson, David Lasley, James Taylor, Greg Wells, k.d. lang, Fred Hersch, Arnold McCuller (Phil Collins) and Steve Sandberg (David Byrne, Ruben Blades) is a testament to Callen's commitment to the Gay and Lesbian community as well as his own passionate struggle for Gay identity and selfhood.
Callen died of AIDS-related complications in Los Angeles, California, at the age of 38.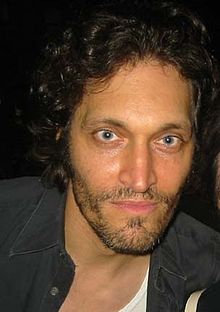 1961 – Vincent Gallo is an American actor, director, musician and painter. Though he has had minor roles in mainstream films such as Goodfellas, Arizona Dream, The Funeral and Palookaville, he is most associated with independent movies, including Buffalo '66, which he wrote, directed, scored and starred in and The Brown Bunny, which he also wrote, directed, produced, starred in and photographed.
Gallo was born in Buffalo, New York. Both of his parents emigrated from Sicily. Gallo lived in New York City and from there traveled around most of Europe. In his adolescence, Gallo was frequently arrested for petty crimes and for indecent exposure, and has reminisced in print about his compulsive adolescent masturbatory habits. While living in New York, Gallo was a go-go dancer at various homosexual clubs and has also admitted to prostituting himself to homosexual clientele. "I did do sexual things for money. With men, I've never performed or had fellatio performed, but I did do jerk-off things. I would go in a peep booth and watch straight porn and get paid 5 or 10 dollars to have somebody watch me masturbate."
In the late 1970s and early 1980s, Gallo was a painter in the New York City art scene showing with famed art dealer Annina Nosei, performed in a rap duo and was part of the first hip-hop television broadcast Graffiti Rock, and played in an industrial band called Bohack which released an album titled It Took Several Wives. In the early 2000s, he released several solo recordings on WARP records. Gallo is known for his outspoken views and generally sarcastic nature, once stating: "I stopped painting in 1990 at the peak of my success just to deny people my beautiful paintings; and I did it out of spite."
Gallo has modeled, most notably for Calvin Klein, and been photographed by Richard Avedon. He first began painting, then racing motorcycles, and finally became an actor.
Gallo acted in the film Arizona Dream, with Johnny Depp, in the cult comedy Palookaville, and in The Funeral, and had a lead role in the film Truth or Consequences, N.M.
In 1998, his debut film Buffalo '66 was nominated for, but did not win, an award for "Best First Feature" at the Independent Spirit Awards.
In 2003, Gallo starred in and directed the film The Brown Bunny. The film, which chronicles a motorcycle racer's cross country road trip, co-starred Chloë Sevigny. The film, which contained a scene of Sevigny performing unsimulated oral sex upon Gallo, received overwhelmingly negative critical response to its initial cut and became a media scandal, in part due to Gallo's use of a still image from a sex scene on a promotional billboard. According to Andrea LeVasseur of the Allmovie, The Brown Bunny "premiered to much derision at the Cannes Film Festival."

1963
– A
New York
appellate court upholds the sodomy conviction of five prisoners for consensual sexual relations in their cells.


Added 2022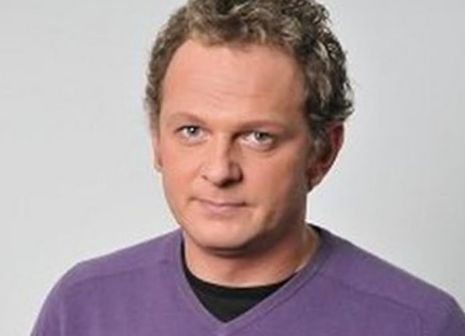 1969 – Leonard Miron is a Romanian television and radio presenter and journalist and works for Romanian National Television (Televiziunea Română).
He was born in Galaţi, Romania but was brought up in Piteşti and graduated from the Carol Davila University of Medicine and Pharmacy before starting a career in media. He speaks fluent English and French as well as German and Spanish.
He has worked on a number of different television programmes, but is best known for presenting music shows and galas such as the national selection for the Eurovision Song Contest.
Since September 2005 he has been living in London, where he has been studying for a Ph.D. in London and working at the same time as a flight attendant for a London-based airline. He returns to Romania weekly, where he presents a range of light entertainment shows.
Starting in 2014 Leonard has worked for Viking River Cruises, one of the biggest river cruise lines in the world. As a Program Director on Viking Embla and Viking Lif, Leonard rapidly gained both respect and popularity among both passengers and crew, and was mentioned in stories in magazines and newspapers in USA, Canada, Australia and Europe. His popularity increased season after season and in 2017 he was a constant presence in reviews published by the acclaimed website cruisecritic.com
He came out as gay in November 2012.

1986 – A Louisiana appellate court rules that masturbation does not violate the state's sodomy law.

2001 – GLAD files the Goodridge v. Department of Public Healthcase in Massachusetts which leads to Massachusetts becoming the first US state to legalize same-sex marriage in 2004

2013 – The French Senate in Paris approves the law for equal marriage and adoption rights for gay and lesbian couples.

APRIL 12 →
[{(o)}]|[{(o)}]|[{(o)}]|[{(o)}]| [{(o)}]|[{(o)}]