August 1
[{(o)}]|[{(o)}]|[{(o)}]|[{(o)}]| [{(o)}]|[{(o)}]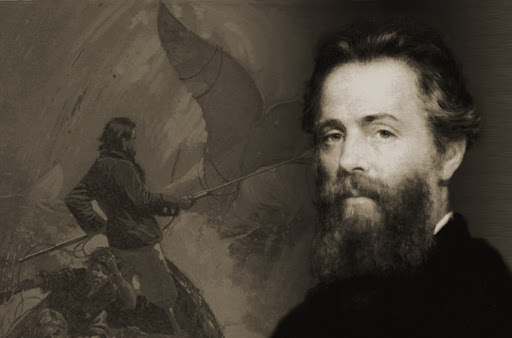 1819 – Herman Melville (d.1891) novelist (Billy Budd, Moby Dick) is now considered to have been bisexual, and more and more critical scrutiny is focusing on the elements in Melville's work impinging on a host of new areas, among them post-colonialism and imperialism, race and ethnography, internationalism, body criticism and even ecology. The 1855 short story Benito Cereno is one of the few works of 19th century American literature to confront the African diaspora and the violent history of race relations in America, while The Paradise of Bachelors and the Tartarus of Maids and Billy Budd have been particularly rich for scholars of gender studies and queer studies .
Critics have long noted the basic theme of male love that runs through the works of this important American writer, from the amusing and sensuous scenes between Ishmael and Queequeeg sharing the same bed in Moby Dick, to the sinister fate of Billy Budd, the "Beautiful Sailor." Only recently however, has any scholar dared to examine Melville's life in relation to his works and suggest not only that Melville was most certainly a latent homosexual, but that the great love of his life was the lamentably heterosexual and completely unattainable Nathaniel Hawthorne.
In his biography of Melville, Edwin Haviland Miller cites example after example of the younger writer's love for the older novelist, but none as astonishing as Melville's review of Hawthorne's Mosses from an Old Manse (1850). Melville, who had only recently met Hawthorne and was in a state of exhilaration from their meeting, did not want his new friend to know that he was to review his book in The Literary World. He therefore disguised his identity by signing the review, "By a Virginian Spending time in Vermont." His infatuation with the famous writer is reflected in an extended metaphor of insemination, in which Hawthorne is clearly penetrating the love-sick Melville: "Already I feel that this Hawthorne has dropped germanous seeds in my soul. He expands and deepens down, the more I contemplate him; and further and further, shoots his strong New England roots into the hot soil in my Southern soil." Incredible!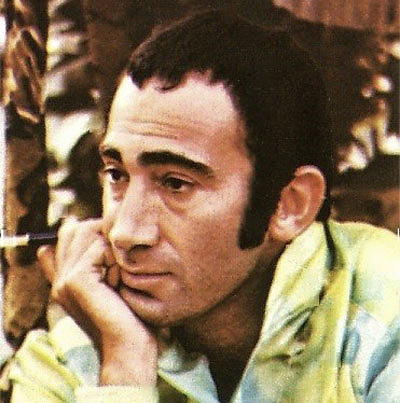 1930 – Lionel Bart (d.1999) was an English composer of songs and musicals, best known for Oliver!
Bart was born Lionel Begleiter the youngest of seven surviving children in East London to Galician Jews, and grew up in Stepney. His father worked as a tailor in a garden shed. The family had escaped the pogroms in Galicia, which was then part of the Austrian Empire. Lionel later changed his name to Bart derived from the name of the silk screen printing firm he and one John Gorman created (G & B Arts, for Gorman and Begleiter) after completing his National Service.
As a young man he was quite an accomplished painter. When Lionel Bart was six years old a teacher told his parents that he was a musical genius. His parents gave him an old violin, but he did not apply himself and the lessons stopped. At the age of 16 he obtained a scholarship to St Martin's School of Art but he was expelled for 'mischievousness', and he gave up his ambition to be a painter. However, he took jobs in silk-screen printing works and commercial art studios. He never learned to read or write musical notation; this did not stop him from becoming a highly significant personality in the development of British rock and pop music.
He started his songwriting career in amateur theatre at The International Youth Centre in 1952 and at London's Unity Theatre the following year. While at Unity he was talent spotted by Joan Littlewood and so joined Theatre Workshop.
He first gained widespread recognition through his songwriting, which includes the hits Livin' Doll (written for Cliff Richard) and several hits including Little White Bull (for Tommy Steele). In 1957, he won three Ivor Novello awards, a further four in 1958, and two in 1960. He also wrote the theme song for the 1963 James Bond movie From Russia With Love.
His first professional musical was the 1959 Lock Up Your Daughters, based on an 18th century play by Henry Fielding. Following that, Fings Ain't Wot They Used T'Be produced by Joan Littlewood's Theatre Workshop, was notable for encouraging the use of authentic Cockney accents on the London stage.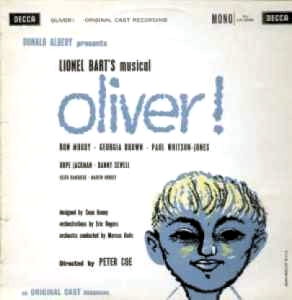 Oliver! (1960), based on Dickens' Oliver Twist was a huge hit from the very beginning, and has sustained its popularity to the present day. The musical spawned such song hits as As Long As He Needs Me (a smash for Shirley Bassey) and Consider Yourself. In 1968 it was made into a film which won several Oscars, including best film.
Bart's next two musicals, Blitz! (1962) and Maggie May (1964), had respectable West End runs but Twang! (1965) was a notorious flop and La Strada (1969), which opened on Broadway in New York City, closed after only one performance. Bart used his personal finances to try to rescue them, selling his rights of his works to others , including Oliver!, in order to generate capital. By 1972, Bart was bankrupt. He turned to drink, and a twenty-year period of depression ensued, from which he ultimately recovered, attending Alcoholics Anonymous.
Cameron Mackintosh, who owned half the rights to Oliver!, revived the musical at the London Paladium in 1994 in a version rewritten by Lionel Bart. Cameron Mackintosh gave Lionel a share of the production royalties.
Bart continued writing songs and themes for films, but his only real success in his later years was Happy Endings, a 1989 advertising jingle for Abbey National. In 1986 Bart received a special Ivor Novello Award for his life's achievement.
Although Lionel Bart was known to be gay by those in the theatre world he was often publicly romantically linked with Judy Garland or Alma Cogan - a dead giveaway to a practiced eye.
Bart died in 1999 after a long hard struggle with cancer.
A musical play based on Bart's life and using his songs, It's a Fine Life was staged at the Queen's Theatre, Hornchurch in 2006.
I'd Do Anything, a TV talent show to cast the roles of Oliver and Nancy for a new Cameron Mackintosh West End production of Oliver! was a huge ratings hit for the BBC in 2008 and the ensuing production enjoyed a successful two-year run in the West End.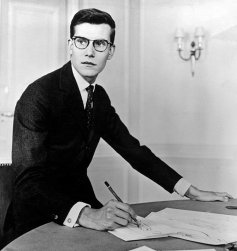 1936 – Yves St Laurent (d.2008), designer, was born in Algeria to French parents, Yves Saint Laurent had a difficult childhood. Although taunted at school, he found solace at home in his drawing and painting and occasional designs of dresses for his mother and two sisters.
He first came to the fashion world's attention when he was seventeen and studying in Paris. He won 1st prize in a dress design competition sponsored by the International Wool Secretariat. When Christian Dior saw Saint Laurent's designs, he was so impressed that he offered the young man a job as an assistant and was soon referring to Saint Laurent as his 'dauphin'. When Dior died in 1957, Saint Laurent took over the house. His first collection for Dior in 1958 was greeted enthusiastically and his 1960 collection for Dior appropriated the Left Bank style, with black leather jackets, knitted turtlenecks, and crocodile jackets with mink collars. The fashion world watched with fascination as street fashion was redesigned at the hands of a couturier.
In the same year Saint Laurent was called up to fight in the Algerian war. When he was discharged several months later, he discovered that he had been replaced as head designer at Dior - so he created his own house.
Under his own name, Saint Laurent continued to produce elegant wearable clothes that drew on a huge range of influences and he successfully tapped into the vogue for androgynous dressing that spread throughout Europe and America in the mid-1960s. By feminising the basic shapes of mens fashion, he can be credited with transforming evening wear and the working woman's wardrobe - as Armani was to do again in the 1980s.
In 1993, Yves Saint Laurent , which was by now also a major perfume house, was sold to a major company and has changed hands a number of times since, becoming part of the Gucci group in 1999.
In 1958, Saint Laurent met Pierre Bergé, who was at the time the manager and lover of the Parisian painter Bernard Buffet. At a weekend party Buffet met his future wife, and Saint Laurent and Bergé commenced a romantic relationship that lasted until 1976, when Time reported that "[Saint-Laurent's] life with Pierre Berg, his ... intimate of 15 years, has probably been as harmonious as most marriages." Right after the article appeared, the two split. After their breakup Bergé continued to serve as Saint Laurent's business manager and remained living in their jointly owned home until 1986.
Although his sexuality was hardly a secret in the fashion world, Saint Laurent did not publicly acknowledge his homosexuality until 1991, in an interview in the French daily newspaper Le Figaro.
In 2002, dogged by years of poor health, drug abuse, depression, alcoholism, criticisms of YSL designs, and 'problems' with lead designer Tom Ford, Saint-Laurent and Gucci closed the illustrious couture house of YSL. While the house no longer exists, the brand still survives through its parent company Gucci.
The pret-a-porter line is still being produced under the direction of Stefano Pilati after Tom Ford retired in 2004, while the boxer briefs sold all over the world still carry the brand name. Many gay men proudly flaunt them.
After his retirement, Saint Laurent became increasingly reclusive and spent much of his time at his house in Marrakech, Morocco.
He died June 1, 2008 of brain cancer,aged 71, after a long illness, at his residence in Paris. A few days before he died, Saint Laurent and Bergé were joined in a same-sex civil union known as a Pacte civil de solidarité in France. Yves' body was cremated and his ashes scattered in Marrakech, Morocco. The funeral attendants included Empress Farah Pahlavi, Madame Chirac, and President Nicolas Sarkozy and his wife at the time. Forbes rated Saint Laurent the top-earning dead celebrity in 2009. Part of that "earning" came from an auction of 733 items held by Christie's at the Grand Palais, ranging from paintings by Picasso to ancient Egyptian sculptures. Saint Laurent and Bergé began collecting art in the 1950s. Before the sale, Bergé commented that the decision to sell the collection was taken because, without Saint Laurent, "it has lost the greater part of its significance," with the proceeds proposed for the creation of a new foundation for AIDS research.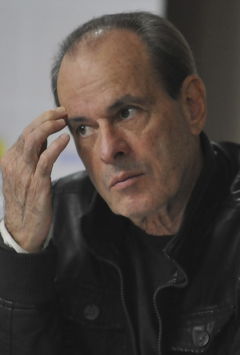 1941 – Ney de Souza Pereira, known as Ney Matogrosso, born in Bela Vista, Mato Grosso do Sul, is a Brazilian singer who is distinguished for his uncommon countertenor voice. He was ranked by Rolling Stone as the third greatest Brazilian singer of all time.
Matogrosso enlisted in the Brazilian Air Force at the age of 17, being later transferred to Brasília. Within a few years, Matogrosso started singing in a vocal quartet, performing at college festivals throughout Brazil. With the hope of becoming a stage actor, Ney moved to Rio de Janeiro in 1966, where he lived as a hippie and made ends meet by selling arts and crafts.
In 1971, he moved to São Paulo, adopting the artistic name Ney Matogrosso, and joined the glam rock group Secos & Molhados, which in less than 18 months became a phenomenon, selling 1 million records. Endowed with a unique counter-tenor voice and a striking stage presence, Ney's career soared. Matogrosso was the singer and interpreter in the group Secos e Molhados. One of the most interesting moments in their music was the video-clip Flores Astrais (1974), where Matogrosso plays the role of a hypersensual character on a space-like stage. Matogrosso turned his male physiognomy and his androgynous performance into a landmark of counterculture during the most intensively repressive years of military.
After the group Secos e Molhados split up, Ney pursued a successful solo career in Brazil and abroad, obtaining several Gold and Platinum records. Famous for his outlndish costumes, make-up, daring movements and singular high-pitched voice, Ney has always been regarded as a controversial character. One of his greatest hits was the song "Homem com H" (Man with a Capital H)
According to the Brown University Center for Digital Scholarship, "Beyond Carnival: Male Homosexuality in Twentieth Century Brazil":
"By late 1960s and early 1970s, international countercultural ideas held significant sway over Brazil's urban middle-class youth. Among the counterculture's many challenges to societal norms was the destabilization of sexual codes and gender norms. As traditional insistence of premarital virginity and normative heterosexuality became regarded as antiquated and repressive, Brazil's biggest stars projected unabashed sexuality and were rumored to have homosexual affairs. Singers such as Caetano Veloso and Ney Matogrosso presented themselves as androgynous, gender-bending performers and raised important questions in society about gender roles and identities. Indeed, the overwhelming popularity of such performers reflected a growing societal acceptance of deviance from traditional Brazilian constructions gender and sexuality."
The study continued:
"Ney Matogrosso, on the other hand, was far less subtle in his subversion of traditional notions of gender and sexuality. Ney often sang entire songs in falsetto, used dramatic makeup and exotic costumes, and danced in a style that was as traditionally feminine as it was traditionally masculine. In 1978, Ney clarified his homosexuality in a magazine interview, and, in the face of widespread homophobia, he remained one of Brazil's most famous celebrities."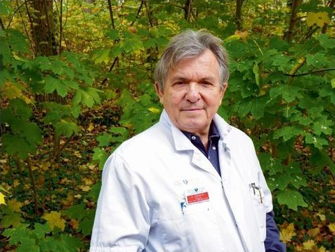 1942 – Jacques Leibowitch is a medical doctor and clinical researcher known for his contributions to the knowledge and treatment of HIV and AIDS, starting with his initial designation of a human retrovirus as the cause of AIDS, and his ground-breaking use of triple combination therapy for the effective control of HIV in the patient.
A practicing physician in the infectiology department of the Raymond-Poincaré hospital of Garches (directed by Prof. Christian Perronne, AP-HP), University lecturer Emeritus, he currently leads the treatment program ICCARRE that proposes a dramatic reduction of weekly anti-HIV drug intake, down to 2-3 anti-viral pills a day taken 2 to 3 or 4 days a week, as opposed to the presently recommended seven days a week, as still universally prescribed. These reduced medical dosages are adequate, necessary and sufficient according to the results of his exploratory clinical research carried out since 2003. He is the author of the books "Un virus étrange venu d'ailleurs" (A strange virus of unknown origin), and "Pour en finir avec le sida" (Putting an end to AIDS).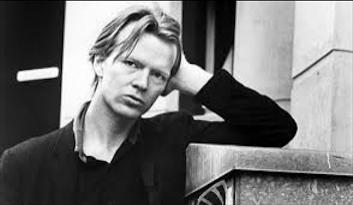 1950 – Jim Carroll, born in New York City, was an Author, poet, autobiographer, and punk musician (d.2009). Carroll is best known for his 1978 autobiographical work The Basketball Diaries, which was made into a movie in 1995 starring Leonardo DiCaprio.
Raised in New York City, Carroll attended several Catholic Grammar Schools from 1955 to 1963. In fall 1963, he entered public school, but was soon awarded a scholarship to the elite Trinity High School (a private school). He entered Trinity High School in 1964.
Apart from being interested in writing, Carroll was a passionate basketball player throughout his grade school and middle school career. He entered the "Biddy League" at age 13 and participated in the National High School All Star Game in 1966, hence the title of his most famous book.
As a teenager, Carroll was a heroin addict who sometimes allegedly prostituted himself to afford his habit. The Basketball Diaries, an edited version of his journal from that time, concerns his life in New York City's hard drug culture and his struggle to rid himself of his addiction.
Carroll published his first book, Organic Trains, at age 17. Several of his poems have been published in such magazines as Paris Review and Poetry. In 1970, his second collection of poems, 4 Ups and 1 Down was published. That same year, Carroll started working for Andy Warhol. At first, he was writing film dialogue and inventing character names; later on, Carroll worked as the co-manager of Warhol's Theater. Carroll's first above-ground publication, the collection Living At The Movies was published in 1973.
He formed The Jim Carroll Band, a New Wave/punk rock group, in 1980. Their biggest commercial success was the single "People Who Died," from their debut album, Catholic Boy. He has also collaborated with many influential punk and hard rock musicians, including Lou Reed, Blue Öyster Cult, Boz Scaggs and Rancid.
In 2006 he was still at work on his first novel, tentatively titled The Petting Zoo. The book had been in the works for well over a decade and was apparently near completion when Carroll died in 2009.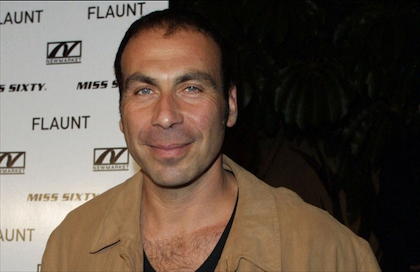 1957 – Brad Stephen Taylor Negron (d.2015) was an American actor, comedian, painter, and playwright.
Taylor often joked that he was of Jewish, Iranian, or other nationalities, but those were loving light-hearted jokes. Negron grew up in La Cañada Flintridge, California, and was an alumnus of UCLA.
While still in high school, Negron's career in comedy began with a stand-up performance at the Comedy Store in Los Angeles. It was after this appearance that Negron ventured into being a Hollywood extra as well as a repeat contestant on Chuck Barris' ABC daytime show, The Dating Game. Before his film career began, Negron was exposed to both dramatic and comedic legends: Lee Strasberg and Lucille Ball. In a work-study program at the famed Actors Studio, Negron worked as Strasberg's assistant. At Sherwood Oaks Experimental College in 1977, Negron worked as Ball's intern while she was a guest teacher at the school.
Negron's motion picture appearances include Angels in the Outfield, The Aristocrats; Better Off Dead, Bio-Dome, Call Me Claus, Easy Money, Fast Times at Ridgemont High, River's Edge, The Last Boy Scout, Nothing but Trouble, Punchline, The Stöned Age, Stuart Little, Young Doctors in Love, and Amy Heckerling's Vamps, in which he reprised his Fast Times at Ridgemont High pizza delivery scene.
Among Negron's television appearances are guest star roles on That's So Raven, Wizards of Waverly Place, Fresh Prince of Bel Air, Curb Your Enthusiasm, Reno 911, Friends, My Wife and Kids, Seinfeld, ER, Party of Five and Falcon Crest.
Negron was an accomplished painter whose artwork has been featured in solo exhibitions at venues such as Los Angeles' Laemmle Royal Theater and the Hotel de Ville Lifestyle. Although he left his initial art school education when he was 19 years old, Negron later received training at the Academy of Fine Arts in San Francisco and the Art Students League in NYC. His work was influenced by Henri Matisse, Jean-Édouard Vuillard, Don Bachardy, and David Hockney.
Negron was openly gay. He was a cousin of Chuck Negron, vocalist and founding member of Three Dog Night. Negron was diagnosed with liver cancer in 2008. On January 10, 2015, he died at his Los Angeles home, surrounded by family, at the age of 57.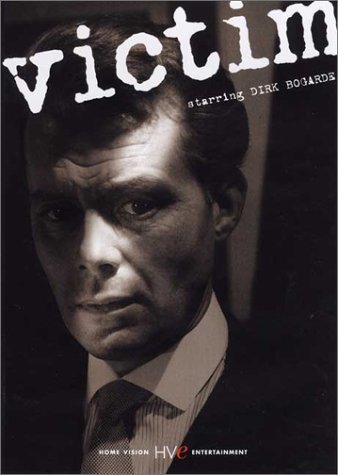 1961 – On this date the groundbreaking British film Victim was released. Considered a milestone in Gay cinema, the film was directed by Basil Dearden, starring Dirk Bogarde and Sylvia Syms. It is notable in film history for being the first English language film to use the word "homosexual". On its release in the United Kingdom it proved highly controversial and in the United States it was initially banned. Victim became a highly sociologically significant film; many believe it played an influential role in liberalizing attitudes (as well as the laws in Britain) regarding homosexuality.
Until the 1967 Sexual Offences Act, which implemented the recommendations of the Wolfenden report, homosexual acts between consenting adults were illegal in England and Wales. There were prosecutions and Sunday newspapers gave space to the court reports. Yet, by 1960, the police were as relaxed as possible over the old laws. There was a feeling that the code violated decent liberty. But police restraint did not deter the menace of blackmail.
When the team of producer Michael Relph and director Basil Dearden first approached Bogarde, they warned him that a lot of people had already turned down the script because the material might be considered dangerous or unwholesome. In 1960, Bogarde was 39 and just about the most popular actor in British films. He had proven himself playing war heroes (The Sea Shall Not Have Them; Ill Met by Moonlight); he was the star of the hugely successful Doctor film series; and he was a reliable romantic lead in movies like A Tale of Two Cities. He was flirting with a larger, Hollywood career—playing Liszt in Song Without End. Bogarde was suspected to be homosexual, living in the same house as his business manager, Anthony Forwood, and was compelled every now and then to be seen in public with attractive young women. He seems not to have hesitated over the role of Farr. Similarly, Sylvia Syms never flinched from the part of his wife, though apparently several actresses had turned it down.
Bogarde was nominated for a BAFTA Film award as Best British Actor and Janet Green and John McCormick's screenplay received a nomination as well. The film's director, Basil Dearden, was nominated for a Golden Lion from the Venice Film Festival.

1961 – Sixteen men attend the first meeting of the Mattachine Society in Washington D.C. at the Haywood-Adams Hotel. The FBI learned of the meeting and began tracking the group.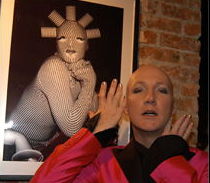 1966 – James St James (born James Clark) is a Club Kid of the Manhattan club scene in the late 1980s/early 1990s and the author of Disco Bloodbath (now published under the title Party Monster). He was notorious for a lifestyle of excess that included constant heavy drug use, partying, and bizarre costumes.
Michael Alig looked to St James as a role model when he was first entering the club scene, but soon became the 'leader' of the Club Kids by combining St James's flamboyant style with self-promotion and innovative, themed parties. Alig's murder of the Club Kid drug dealer, Angel Melendez is documented in St James's book Disco Bloodbath. A documentary titled Party Monster (1998) was based on the events leading up to and surrounding the murder, and a feature film of the same name was released in 2003, which starred Seth Green as St James and Macaulay Culkin as Alig.
St James wrote a column for the New York City-based gay publication OutWeek in the early 1990s.
St James currently resides in Los Angeles, working for the production company World of Wonder Productions, makers of Party Monster. His second book, Freakshow, was published in 2007, a comedy/romance about a teenage drag queen who attends a new school and forges a relationship with the quarterback of the football team. Freak Show was winner of the American Library Association award for best young adult novel of the year.
St James makes occasional appearances on American TV shows such as America's Next Top Model as a 'freak' guest expert.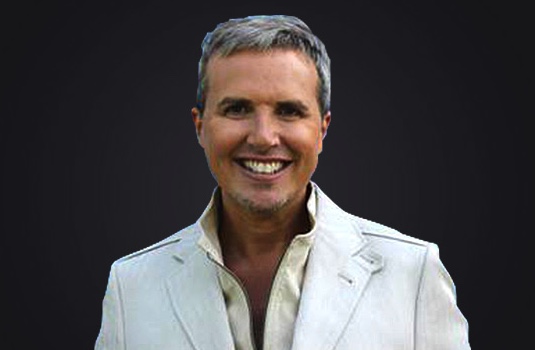 1968 – Shaun Proulx is a Canadian media entrepreneur, speaker, authour, publisher, interviewer and radio personality, who currently hosts the weekly The Shaun Proulx Show on SiriusXM's Canada Talks. In late September 2013, during a live interview with the CBC Radio's Matt Galloway, Proulx publicly disclosed that he was diagnosed HIV+ in 2005. He has contributed to The Globe and Mail and to Toronto's LGBT newspaper Xtra! , and was the afternoon radio host on 103.9 PROUD FM (CIRR-FM).
DecAIDS – Anything Is Possible, a documentary he produced, won "Best Social Documentary" at WorldFest in 2007, won "Best Full Length Feature" at the New York AIDS Film Festival in 2007, and was an official selection of the Hollywood Festival the same year. Proulx also works as a keynote speaker and coach.
Shaun Proulx Media produces the TheGayGuideNetwork.com, Canada's first gay web portal, established in 2002. It also produces The Shaun Proulx Show and Gold Access App, focusing on gay men and the women in their lives. Proulx formerly had his own one-hour television talk show, The Shaun Proulx Show on OUTtv, a Canadian gay television station.
Proulx is openly gay, and recently divorced from Partick Marano better known as former porn actor Eddie Stone.


1977 – In Toronto, Emanuel Jaques, a 12-year-old shoeshine boy, is found sexually assaulted and murdered on roof of a Yonge Street body-rub parlor. Four men are later charged with murder beginning a huge media and public outcry which becomes focused on entire gay community.


1981 – Vancouver Mayor Mike Harcourt, fulfilling an election promise, proclaims Gay Unity Week. Gay Parade is part of the celebration for first time.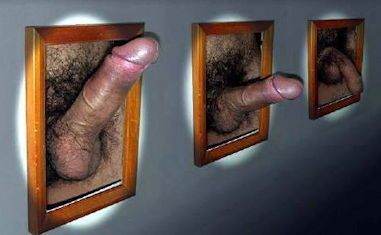 1997 – The Icelandic Phallological Museum opened in Iceland; Located in Reykjavik, Iceland, the Phallological Museum houses the world's largest display of penises and penile parts.
The collection of 280 specimens from 93 species of animals includes 55 penises taken from whales, 36 from seals and 118 from land mammals, allegedly including Huldufolk (Icelandic elves) and trolls. In July 2011, the museum obtained its first human penis, one of four promised by would-be donors. Its detachment from the donor's body did not go according to plan and it was reduced to a greyish-brown shrivelled mass pickled in a jar of formalin. The museum continues to search for "a younger and a bigger and better one."
Founded in 1997 by retired teacher Sigurður Hjartarson and now run by his son Hjörtur Gísli Sigurðsson, the museum grew out of an interest in penises that began during Sigurður's childhood when he was given a cattle whip made from a bull's penis. He obtained the organs of Icelandic animals from sources around the country, with acquisitions ranging from the 170 cm (67") front tip of a blue whale's penis to the 2 mm (0.08") penis bone of a hamster, which can only be seen with a magnifying glass.
The museum claims that its collection includes the penises of elves and trolls, though, as Icelandic folklore portrays such creatures as being invisible, they cannot be seen.
The collection also features phallic art and crafts such as lampshades made from the scrotums of bulls.
The museum has become a popular tourist attraction with thousands of visitors a year – 60% of them women – and has received international media attention, including a Canadian documentary film called The Final Member, which covers the museum's quest to obtain a human penis.
According to its mission statement, the museum aims to enable
"individuals to undertake serious study into the field of phallology in an organized, scientific fashion."
The museum's guest book includes comments such as,
"I've never seen so many penises–and I went to boarding school!"
(from a New Zealand visitor),
"They're bigger in the USA,"
(from someone from Wisconsin) and
"Is there a vagina museum?"
(On this point, Sigurður has said,
"I'm only collecting the male organ. Somebody else has to do the other job. I'd be interested in how they would preserve it. I think vaginas are better alive."
)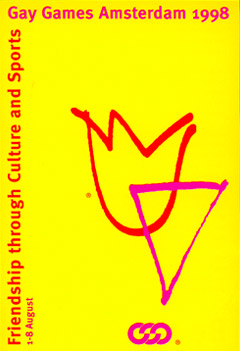 1998 – The "Gay Games" opens in Amsterdam to 200,000 spectators and 15,000 athletes.

August 2 →
[{(o)}]|[{(o)}]|[{(o)}]|[{(o)}]| [{(o)}]|[{(o)}]