December 1
[{(o)}]|[{(o)}]|[{(o)}]|[{(o)}]| [{(o)}]|[{(o)}]

Today is World AIDS Day! What will you do to be involved?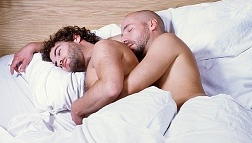 1642 – The General Court of Connecticut adopted a list of 12 capital crimes, including "man lying with man." The law was based on the Massachusetts Bay Colony's Liberties of 1641, which in turn was based on the Old Testament proscription in Leviticus..

1715 – An Oxford University student notes in his diary that sodomy was very common there. "It is dangerous sending a young man who is beautiful to Oxford."

1881 – Washington State makes sodomy a crime.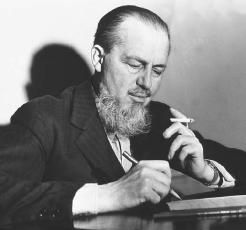 1886 – Rex Stout (d.1975) was an American writer noted for his detective fiction. Stout is best known as the creator of the larger-than-life fictional detective Nero Wolfe. Wolfe's assistant Archie Goodwin recorded the cases of the detective genius from 1934 (Fer-de-Lance) to 1975 (A Family Affair), for a total of 33 novels and even more short stories.
It's a mistake to assume there is any direct relationship between the subject matter of a novelist and the novelist himself, especially since imagination is the fundamental resource of the writer, but ... before he turned to the detective novel in 1934, Rex Stout wrote an ambiguously Gay Western in which the married hero is attracted to his assistant. The notion, though psychologically plausible, is certainly unique to the Western adventure yarn of the period and suggests an equally unusual relationship between two men that was to prove central to Stout's work over the next four decades. What exactly is the nature of the friendship, if it can be called that, between Nero Wolfe, Stout's famous detective hero, and his live-in assistant, Archie Goodwin?

1901
–
Mexico
:
El Universal
, a Mexican newspaper, reports that police raided a party attended by single women. The article implied that the women were lesbians.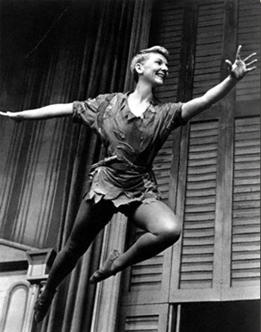 1913 – Mary Martin, American actor and singer (d.1990); Tony Award winning American star of (mainly stage) musicals. She is probably best known for her role as Peter in Peter Pan. Among the roles she originated were Nellie Forbush in South Pacific and Maria in The Sound of Music. She was also a Kennedy Center : in 1989.
It has been reported that she was in a longtime relationship with actress Janet Gaynor. At some point, her ex-husband, Ben Hageman, stated that his ex-wife was having an affair with Gaynor. Though Martin denied the story, speculation on the gossip circuit continued. The speculation was overshadowed by the horrified reaction of entertainment industry workers in 1982 when a 36-year-old drunken driver named Robert Cato ran a red light in San Francisco and crashed into a taxi whose passengers were Martin, Ben Washer (her long-time confidant and business agent), Gaynor and her husband, Paul Gregory. Washer was killed instantly. Gaynor's injuries were critical and proven to cause her death two years later.


Added 2021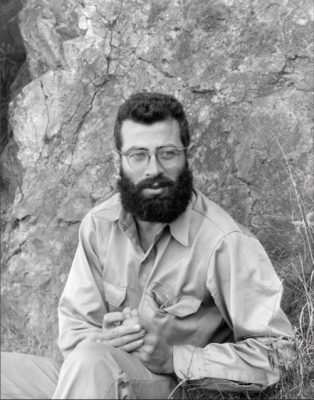 1919 – Clyde Wahrhaftig (d.1994) was a geologist known for his 50-year research mapping out the Yosemite's  glaciation in the Alaskan area. His research areas included Alaska, the Sierra Nevada, and the California Coast Ranges. He is also known for his field guides to the geology of San Francisco and the Bay Area.
Clyde was a geophysicist as well as a professor at UC Berkley. He studied plate tectonics, and made very important contributions to the field of earthquake studies.
He worked to get more minority and female students into the earth sciences during his time at UC Berkley. He was very known for his lifestyle avoiding fossil fuel usage; he was vehemently against airplanes and cars, so when the time came to do his work (often in Alaska), he would use sea travel to get there. He rode horses and used them for transportation of field equipment for as long as he was allowed, as well.
His aversion to public transportation led him to make geology accessible for everyone by writing many books and field guides, so they didn't have to travel to take part.
As well as plate tectonics, he focused on the environment and forest management.
He was a closeted homosexual who came out to the public when he received his Geological Society of America award in 1989. He urged his fellow scientists to accept homosexual students into the field without biases. "I ask you to recognize that homosexuals can make as much of a contribution to science and humanity as anyone else." His life partner Allan Cox was also a geophysicist.
Wahrhaftig was largely responsible for Allan Cox entering the field of geology, and considered this to be one of his major accomplishments in the field. In 1950 and 1951, Wahrhaftig hired Cox (then an undergraduate chemistry major) to be his field assistant in Alaska. After 2 years of army service (during which Wahrhaftig continued to send him geology books), Cox returned to the university and changed his area of study to geophysics. Their rock glacier work together was published as Wahrhaftig and Cox (1959).
Their personal and professional relationship lasted until Cox's death in 1987.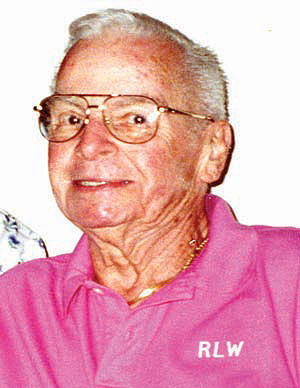 1922 – Richard Walters, who wrote under the pen name Sweet Lips, (d.2010) was a longtime Bay Area Reporter columnist who started writing for the paper when it was founded in 1971.
Sweet Lips was born in Illinois. He eventually moved to San Francisco in the 1950s. Sweet Lips had been an only child.
Sweet Lips and the late B.A.R. founding publisher Bob Ross were roommates when Sweet Lips started his self-described gossip column.
Thomas E. Horn, the B.A.R.'s current publisher, called Sweet Lips "the Herb Caen of the LGBT community from the 1960s on," referring to the late, longtime San Francisco Chronicle columnist.
For years, Sweet Lips wrote about people, bars, and events in San Francisco's Polk and Tenderloin areas. He worked in a few of the bars in the area.
"When the Polkstrasse was the center of gay life in San Francisco, Lips knew every bartender, every club owner, most of the patrons, all of the cute boys, and, thus, most of the gossip of the community," said Horn in an e-mail.
"He will always be a seminal part of gay history in San Francisco," Horn added.
Sweet Lips reportedly was one of the people responsible for raising the money to start Operation Concern, which was founded in 1974 as a men's mental health services agency. At the time, homosexuality was still considered a mental illness. In 1976, 18th Street Services was formed to provide substance abuse services. In 1995 the two agencies merged into New Leaf: Services for Our Community.

1927 – A California appellate court upholds the sodomy conviction of a man after a private investigator hid under his bed to catch him in consensual sexual relations with his partner.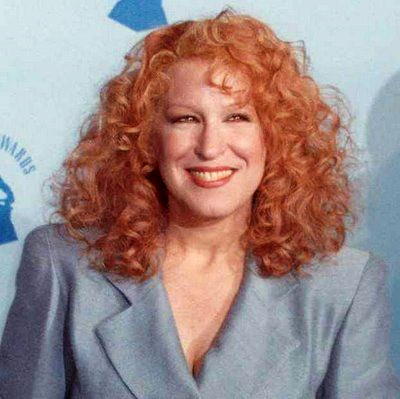 1945 – Bette Midler is an American singer, actress, and comedian, also known by her informal stage name, The Divine Miss M. She became famous as a cabaret and concert headliner, and went on to star in successful and acclaimed films such as The Rose, Ruthless People, Beaches, and For The Boys. During her more than forty-year career, Midler has been nominated for two Academy Awards, and won four Grammy Awards, four Golden Globes, three Emmy Awards, and a special Tony Award. She has sold over 30 million albums worldwide.
Midler was born in Honolulu, Hawaii. She was named after actress Bette Davis, though Davis pronounced her first name in two syllables, and Midler uses one. Midler majored in drama at the University of Hawaii, but left after three semesters. She earned money in the 1966 film Hawaii as an extra, playing an uncredited seasick passenger.
In the summer of 1965, Midler relocated to New York City, using the money from her work in the film Hawaii. From 1966 to 1969, she played the role of Tzeitel in Fiddler on the Roof on Broadway. After Fiddler, she joined the original cast of Salvation in 1969.
In the summer of 1970, Midler began singing in the Continental Baths, a gay bathhouse in the city. During this time, she became close to her piano accompanist, Barry Manilow, who produced her first album in 1972, The Divine Miss M. It was during her time at the Continental Baths that she built up a core following. In the late 1990s, during the release of her album Bathhouse Betty, Midler commented on her time performing there,
"Despite the way things turned out [with the AIDS crisis], I'm still proud of those days. I feel like I was at the forefront of the gay liberation movement, and I hope I did my part to help it move forward. So, I kind of wear the label of 'Bathhouse Betty' with pride".
In 1971, Midler starred in the first professional production of The Who's rock opera Tommy, with director Richard Pearlman and the Seattle Opera. It was during the run of Tommy that Midler first appeared on The Tonight Show.
Midler released her debut album, The Divine Miss M, on Atlantic Records, in December 1972. It reached Billboard's Top 10 and became a million-selling Platinum-certified album, earning Midler the 1973 Grammy Award for Best New Artist. It featured three hit singles, with "Do You Want To Dance?", "Friends", and "Boogie Woogie Bugle Boy", which became Midler's first #1 Adult Contemporary hit. Her self titled follow-up album was released at the end of 1973. It reached Billboard's Top 10 and eventually sold close to a million copies in the United States alone.
In 1979, Midler made her first motion picture, starring in the 1960s-era rock and roll tragedy The Rose, as a drug-addicted rock star modeled after Janis Joplin. Soon afterward, she began a world concert tour, with one of her shows in Pasadena being filmed and released as the concert film Divine Madness (1980).
Since that time she has had numerous Billboard hits and performed in many movies and appeared in numerous sitcoms.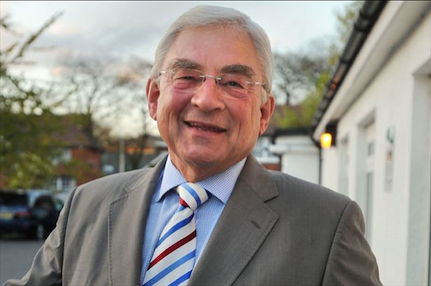 1947 – Richard Barnes is a former Conservative Party politician in the United Kingdom, who was the Deputy Mayor of London from 2008 to 2012, and the Member of the London Assembly for Ealing and Hillingdon from 2000 to 2012, when he lost his seat to Labour.
He used to speak on policing for the Conservatives on the London Assembly and in late 2007 was elected as Leader of the Conservatives in the London Assembly.
After a shock election result on 4 May 2012, Barnes was beaten by Doctor Onkar Sahota to represent Ealing and Hillingdon in the London Assembly.
This was the first time he had not represented the area since the creation of the assembly in 2000. This has led to his taking a very public national and international role in the fight against terrorism, particularly in addressing the ability of urban authorities to build resistance and response mechanisms to potential atrocities.
In 2007 he spoke at conferences in both Dubai and New New York. Barnes is openly gay, and opposed Section 28 of the Local Government Acting 1988, which stated that a local authority "shall not intentionally promote homosexuality or publish material with the intention of promoting homosexuality".
His reputation was tarnished in September 2013 when he inadvertently posted naked pictures of himself on the internet, but he claimed that his account had been hacked.
On 30 September 2014, Barnes announced that he was leaving the Conservative Party to join the United Kingdom Independence Party.
After Boris Johnson's victory in the 2008 mayoral election, Barnes was appointed on 6 May 2008 as statutory Deputy Mayor of London, making him both the first male and the first LGBT Deputy Mayor of London.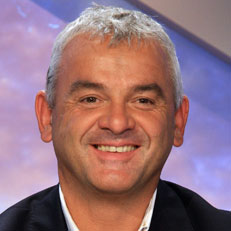 1955 – Olivier Rouyer, born in Nancy, France, is a retired football striker from France. He earned seventeen international caps (two goals) for the French national team during the late 1970s and early 1980s. A player of AS Nancy, he was a member of the French team in the 1978 FIFA World Cup. He coached Nancy from 1991-1994.
Rouyer came out as gay in 2008 after leaving the team.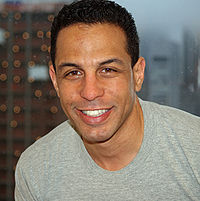 1970 – Matt Sanchez is a journalist, who has worked for Fox News and other organizations. He previously served as a Marine reservist and was involved in a controversy about access to campus for military recruiters at Columbia University. In March 2007, Sanchez was awarded the first "Jeane Kirkpatrick Academic Freedom Award" at the Conservative Political Action Conference.
In the early 90s, Sanchez performed in gay pornographic films as Pierre LaBranche and Rod Majors. In 2003, Sanchez joined the United States Marine Corps and was trained as a refrigeration mechanic with the rank of corporal. On March 16, 2007, John Hoellwarth, a staff writer for Military Times Media Group, reported that Sanchez was the subject of a Marine Corps inquiry about his appearances in gay pornographic videos and related allegations. Of concern was whether "Sanchez had enlisted prior to the end of his film career," "if Reserve Marines were prohibited from doing porn when not in a drilling status," and "how the current 'don't ask, don't tell' policy might apply.
On March 2, 2007, Sanchez was awarded the Jeane Kirkpatrick Academic Freedom Award at the annual Conservative Political Action Conference (CPAC). A featured speaker at the conference, Ann Coulter, made controversial remarks at the event, indirectly referring to presidential candidate John Edwards as a "faggot". In an article for Salon.com, Sanchez discussed how a photograph of him taken at the conference with Coulter brought him to the attention of bloggers, one of whom recognized him as a former pornographic gay film star. In the same article, Sanchez stated that bloggers had compared him to Rich Merritt, author of Secrets of a Gay Marine Porn Star, and Jeff Gannon, a conservative journalist who was outed as a gay escort.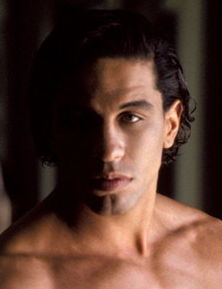 as Rod Majors
(Click for full Monty)
In a 2007 interview, Sanchez commented that "I don't like porn, it reduces the mind, flattens the soul" and that he considers his pornographic career an identity outgrown.

1974 – The Greek letter lambda was officially declared the international symbol for gay and lesbian rights by the International Gay Rights Congress in Edinburgh, Scotland. The lambda was selected as a symbol by the Gay Activists Alliance of New York in 1970.

1975 – Feminist writer Jill Johnston wrote an essay "Are Lesbians Gay?" in which she explained why she believed it was absurd for lesbians to align themselves with the gay movement.

1976 – In Florida, Willard Allen was released from a mental hospital 26 years after he was ordered by a judge to be held there for having sex with another man. His doctors had been recommending his release for almost 20 years.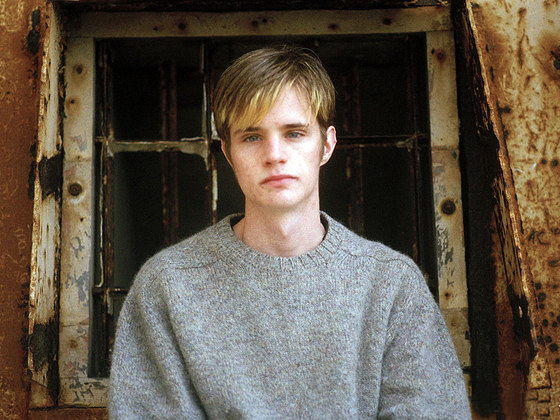 1976 – Matthew (Wayne) Shepard (d.1998) was a student at the University of Wyoming who was tortured and murdered near Laramie, Wyoming, in October 1998. He was attacked on the night of October 6-7, and died at Poudre Valley Hospital in Fort Collins, Colorado, on October 12 from severe head injuries.
During the trial, witnesses stated that Shepard was targeted because of his sexual orientation. Shepard's murder brought national and international attention to the contention of hate crime legislation at the state and federal levels.
In 2009, his mother Judy Shepard authored a book The Meaning of Matthew: My Son's Murder in Laramie, and a World Transformed. On October 22, 2009, the United States Congress passed the Matthew Shepard and James Byrd, Jr. Hate Crimes Prevention Act (Matthew Shepard Act for short), and on October 28, 2009, President Obama signed the legislation into law.
Shepard was born in Casper, Wyoming, the first of two sons born to Judy Peck and Dennis Shepard. His younger brother Logan was born in 1981. He attended Dean Morgan Junior High School, and Natrona County High School for his freshman through junior years. Saudi Aramco hired his father in the summer of 1994, and his parents subsequently resided at the Saudi Aramco Residential Camp in Dhahran. During that time, Shepard attended The American School in Switzerland (TASIS), from which he graduated in May 1995.
In February 1995 during a high school trip to Morocco, Shepard was beaten, robbed, and raped, causing him to withdraw from school and experience bouts of depression and panic attacks, according to his mother. One of Shepard's friends feared that his depression had driven him to become involved with drugs during his time in college.
Shortly after midnight on October 6, 1998, Shepard met Aaron McKinney and Russell Henderson for the first time at the Fireside Lounge in Laramie, Wyoming. It was decided that McKinney and Henderson would give Shepard a ride home. McKinney and Henderson subsequently drove the car to a remote, rural area and proceeded to rob, pistol-whip, and torture Shepard, tying him to a fence and leaving him to die. According to their court testimony, McKinney and Henderson also discovered his address and intended to steal from his home. Still tied to the fence, Shepard, who was still alive but in a coma, was discovered 18 hours later by Aaron Kreifels, a cyclist who initially mistook Shepard for a scarecrow.
Shepard had suffered fractures to the back of his head and in front of his right ear. He experienced severe brain-stem damage, which affected his body's ability to regulate heart rate, body temperature, and other vital functions. There also were about a dozen small lacerations around his head, face, and neck. His injuries were deemed too severe for doctors to operate. Shepard never regained consciousness and remained on full life support. While he lay in intensive care, candlelight vigils were held by the people of Laramie.
Shepard was pronounced dead at 12:53 a.m. on October 12, 1998, at Poudre Valley Hospital, in Fort Collins, Colorado.
../Nov/13.html#phelps" target="_blank">Fred Phelps, leader of the Westboro Baptist Church in Topeka, Kansas, took his church's "God Hates Fags" message to the funeral of Matthew Shepard, held in Casper, Wyoming, on Saturday, October 17, 1998. Two of his picket signs read: "No Tears for Queers" and "Fag Matt in Hell."
Police arrested Aaron McKinney and Russell Henderson shortly after the attack, finding the bloody gun and Shepard's shoes and wallet in their truck.
Henderson and McKinney later tried to persuade their girlfriends to provide alibis for them.
At trial, McKinney offered various rationales to justify his actions. He originally pleaded the gay panic defense, arguing that he and Henderson were driven to temporary insanity by alleged sexual advances by Shepard. At another point McKinney's lawyer stated that they had wanted only to rob Shepard, and never intended to kill him.
The prosecutor in the case alleged that McKinney and Henderson pretended to be gay in order to gain Shepard's trust. During the trial, Chastity Pasley and Kristen Price, girlfriends of McKinney and Henderson, testified that Henderson and McKinney had both plotted beforehand to rob a gay man. It has also been suggested that McKinney and Henderson, both being of slight build, targeted Shepard, who was a very small man, as an easy target. Also, it was suggested at the trial that the perpetrators knew Shepard from high school, and knew he was from a wealthy family. McKinney and Henderson went to the Fireside Lounge and selected Shepard after he arrived. McKinney alleged that Shepard asked them for a ride home. After befriending him, they took him to a remote area outside of Laramie where they robbed him, assaulted him severely, and tied him to a fence with a rope from McKinney's truck while Shepard pleaded for his life. Media reports often contained the graphic account of the pistol whipping and his fractured skull. It was reported that Shepard was beaten so brutally that his face was completely covered in blood, except where it had been partially washed clean by his tears. Both girlfriends also testified that neither McKinney nor Henderson were under the influence of drugs or alcohol at the time.
Henderson pleaded guilty on April 5, 1999, and agreed to testify against McKinney to avoid the death penalty; he received two consecutive life sentences. The jury in McKinney's trial found him guilty of felony murder. As they began to deliberate on the death penalty, Shepard's parents brokered a deal, resulting in McKinney receiving two consecutive life terms without the possibility of parole.
Henderson and McKinney were not charged with a hate crime, because no Wyoming criminal statute provided for such a charge. The nature of Shepard's murder led to requests for new legislation addressing hate crime, urged particularly by those who believed that Shepard was targeted on the basis of his sexual orientation. Under then United States federal law and Wyoming state law, crimes committed on the basis of sexual orientation were not prosecutable as hate crimes.
For the next ten years, amnendments to the hates crimes definition were batted around the US legislature, being repeatedly rejected. Finally, The U.S. House of Representatives debated expansion of hate crimes legislation on April 29, 2009. During the debate, Representative Virginia Foxx of North Carolina called the "hate crime" labeling of Shepard's murder a "hoax". Shepard's mother was said to be in the House gallery when the congresswoman made this comment. Foxx later called her comments "a poor choice of words". The House passed the act, designated H.R. 1913, by a vote of 249 to 175. The bill was introduced in the Senate on April 28 by Ted Kennedy, Patrick Leahy, and a bipartisan coalition; it had 43 cosponsors as of June 17, 2009. The Matthew Shepard Act was adopted as an amendment to S.1390 by a vote of 63-28 on July 15, 2009. On October 22, 2009, the act was passed by the Senate by a vote of 68-29. President Obama signed the measure into law on October 28, 2009.
In the years following Shepard's death, his mother Judy Shepard has become a well-known advocate for LGBT rights, particularly issues relating to gay youth. She is a prime force behind the Matthew Shepard Foundation, which supports diversity and tolerance in youth organizations. The group was founded in December 1998 by Dennis and Judy Shepard in memory of Matthew. The Foundation focuses on three primary areas: erasing what it considers to be hate in society; putting lesbian, gay, bisexual and transgender (LGBT) youth first; and ensuring equality for all LGBT Americans.

1980 – The American Journal of Psychiatry published an article recommending religion as a cure for homosexuality.


1981 – The Ontario legislature defeats an amendment to include sexual orientation in human rights code. Five non-violent protesters handcuff themselves to railings in spectators' gallery. The Legislature is disrupted briefly.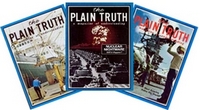 1981 – The Worldwide Church of God published "The Plain Truth," which speculated that the illnesses being diagnosed in gay men were God's penalty for promiscuity.

1982 – The US House of Representatives voted to provide $2.6 million in funding to the Centers for Disease Control to fight AIDS.

1986 – After being convicted of sodomy, a Georgia man was fined $1,000, sentenced to 10 years probation, and ordered to perform 200 hours of community service.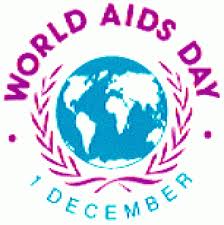 1988 – The first World AIDS Day was sponsored by the World Health Organization.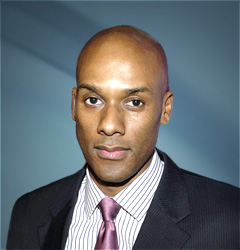 1997 – Keith Boykin of the National Black Lesbian Gay Leadership Forum participated in a meeting with President Clinton to encourage greater inclusion of African American gays and lesbians in the President's Initiative on Race.

1998 – Officials in Miami Florida voted 7-6 to pass a law prohibiting discrimination against gays and lesbians in employment and housing.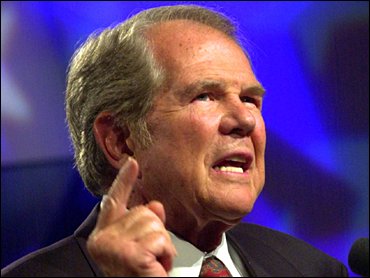 1999 – On the 700 Club, televangelist Pat Robertson denounced Canada's leaders because a commercial printer who refused to print stationary for the Canadian Gay and Lesbian Archives lost a suit charging that he violated Canadian law. He urged Canadian viewers to "throw out those crazies who are now running the country." He implied that a pastor who said that incest and child molestation are wrong could be imprisoned for holding such beliefs.

1999 – Lavender Country was an American country music band formed in 1972, whose self-titled 1973 album is the first known gay-themed album in country music history. Based inSeattle, the band consisted of lead singer and guitarist Patrick Haggerty, keyboardist Michael Carr, singer and fiddler Eve Morris and guitarist Robert Hammerstrom (the only heterosexual member).

2008 – Registered partnerships legal from this date in Victoria, Australia.

DECEMBER 2 →
[{(o)}]|[{(o)}]|[{(o)}]|[{(o)}]| [{(o)}]|[{(o)}]