December 4
[{(o)}]|[{(o)}]|[{(o)}]|[{(o)}]| [{(o)}]|[{(o)}]
1777 – Juliette Récamier, French socialite born (d.1849); a Frenchwoman who was a leader of the literary and political circles of the early and considered to be the most beautiful woman of her time. Born in Lyon and known as Juliette, she was married at fifteen to Jacques Récamier a rich banker more than 30 years her senior. At the time, it was said that he was in fact her natural father who married her to make her his heir. Beautiful, accomplished, with a real love for literature, she possessed at the same time a temperament which protected her from scandal, and from the early days of the French Consulate to almost the end of the July Monarchy her salon in Paris was one of the chief resorts of literary and political society that pretended to fashion.
The habitués of her house included many former royalists, with others, such as Jean-Baptiste Bernadotte and Jean Victor Marie Moreau, more or less disaffected to the government. This circumstance, together with her refusal to act as lady-in-waiting to Empress consort Josephine de Beauharnais and her "friendship" for Anne Louise Germaine de Staël, brought her under suspicion.
When a history says someone's sex life is "unconventional" it can sometimes mean little more than the subject enjoyed something other than the standard missionary position with his clothes on and the lights off. When a woman's sex life is even mentioned, no less described as "unconventional" then you better sit up and take notice. Madame de Stael was such a woman. In 1798, separated from her own husband and living with yet another male lover, she met up with Madame Recamier. De Staël was 31, Juliette was ten years younger.
"She fixed her great eyes upon me," wrote Juliette, "and paid me compliments about my figure which might have seemed exaggerated and too direct had they not seemed to have escaped from her. From that time on, I thought only of Mme. de Staël."
They lived together for the next 19 years until de Staël died. Her final words to Recamier, to whom she had once written, "I love you with a love that surpasses that of friendship," were "I embrace you with all that is left of me."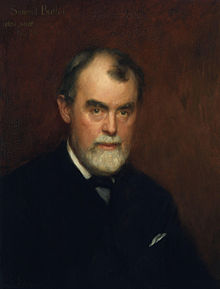 1835 – Samuel Butler (d.1902) was an iconoclastic Victorian-era English author who published a variety of works. Two of his most famous pieces are the Utopian satire Erewhon and a semi-autobiographical novel published posthumously, The Way of All Flesh. He is also known for examining Christian orthodoxy, substantive studies of evolutionary thought, studies of Italian art, and works of literary history and criticism. Butler also made prose translations of The Iliad and The Odyssey which remain in use to this day.
Following graduation from Cambridge, he lived in a low-income parish in London during 1858 and 1859 as preparation for his ordination to the Anglican clergy; there he discovered that baptism made no apparent difference to the morals and behaviour of his peers and began questioning his faith. As a result, in September 1859 he emigrated to New Zealand, regarded as a British colony since the Treaty of Waitangi in 1840 between the British Crown and many of the New Zealand Maori chiefs. He wrote about his arrival and his life as a sheep farmer on Mesopotamia Station in
A First Year in Canterbury Settlement
(1863), and made a handsome profit when he sold his farm, but the chief achievement of his time in New Zealand was the drafts and source material for much of his masterpiece
Erewhon
.
He returned to England in 1864, settling in rooms in Clifford's Inn (near Fleet Street), where he lived for the rest of his life. In 1872, the utopian novel Erewhon appeared anonymously, causing some speculation as to the identity of the author. When Butler revealed himself as the author, Erewhon made Butler a well-known figure, more because of this speculation than for its literary merits which are today undisputed.
Butler never married, and although he did for years make regular weekly visits to a female prostitute, Lucie Dumas, he also "had a predilection for intense male friendships, which is reflected in several of his works."
His first significant male friendship was with the handsome young Charles Pauli, son of a German businessman in London, whom Butler met in New Zealand; they returned to England together in 1864 and took neighboring apartments in Clifford's Inn. Butler had made a large profit from the sale of his New Zealand farm, and financed Pauli's study of law by paying him a regular pension, which he continued to do long after the friendship had cooled, until Butler had spent all of his savings. Upon Pauli's death in 1892, Butler was shocked to learn that Pauli had benefited from similar arrangements with other men and had died wealthy, but without leaving Butler anything in his will.
After 1878, Butler became close friends with Henry Festing Jones, whom Butler persuaded to give up his job as a solicitor to be Butler's personal literary assistant and traveling companion, at a salary of 200 pounds a year. Although Jones kept his own lodgings at Barnard's Inn, the two men saw each other daily until Butler's death in 1902, collaborating on music and writing projects in the daytime, and attending concerts and theatres in the evenings; they also frequently toured Italy and other favorite parts of Europe together. After Butler's death, Jones edited Butler's notebooks for publication and published his own biography of Butler in 1919.
Another significant friendship was with Hans Rudolf Faesch, a Swiss student who stayed with them in London for two years, improving his English, before departing for Singapore. Both Butler and Jones wept when they saw him off at the railroad station in early 1895, and Butler subsequently wrote a very emotional poem, "In Memoriam H. R. F.," instructing his literary agent to offer it for publication to several leading English magazines. However, once the Oscar Wilde trial began in the spring of that year, with revelations of homosexual behavior among the literati, Butler feared being associated with the widely-reported scandal and in a panic wrote to all the magazines, withdrawing his poem. Tellingly, in his Memoir Jones describes this as a "Calamus poem"; both men would have been aware of Walt Whitman's homoerotic poems of the same name, as well as the very famous but less directly homoerotic In Memoriam by Alfred, Lord Tennyson, lamenting the death of his friend Arthur Hallam. Jones says that Butler chose that title because "he had persuaded himself that we should never see Hans again."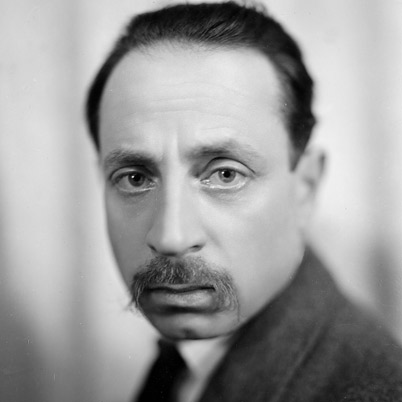 1875 – Rainer Maria Rilke, Austrian poet (d.1926); Austria's greatest modern poet is included here because Harold Nicolson, who knew him, and whose perception generally demands consideration and respect, believed Rilke to be Gay. W.H. Auden once dismissed Rilke as "the greatest Lesbian poet since Sappho." Since Auden wasn't on particularly good terms with Harold Nicolson, it's more than likely that he came to his own conclusion about there being something "different" about the poet.
For many years, Rilke lived in Paris, where he was secretary to the sculptor Augúste Rodin, himself supposedly Gay. Since Rodin was an intimate of Diaghelev and Nijinsky, it seems unlikely that Rilke did not move in the same Gay circle. Cocteau, for example, knew the poet and even invented a story that Rilke had been in love with him.

1895 – South Carolina's new constitution denies the right to vote to those convicted of the "crime against nature."

1903 – Cornell Woolrich (d.1968) was an American novelist and short story writer who sometimes wrote under the pseudonyms William Irish and George Hopley.
A check of film titles reveals that more film noir screenplays were adapted from works by Woolrich than any other crime novelist, and many of his stories were adapted during the 1940s for Suspense and other dramatic radio programs.
Born in New York City, Woolrich's parents separated when he was young. He lived for a time in Mexico with his father before returning to New York City to live with his mother.
He attended Columbia University but left in 1926 without graduating when his first novel, Cover Charge, was published. Cover Charge was one of six Jazz Age novels inspired by the work of F. Scott Fitzgerald. He soon turned to pulp and detective fiction, often published under his pseudonyms. For example, William Irish was the byline in Dime Detective Magazine (February, 1942) on his 1942 story "It Had to Be Murder", (source of the 1954 Alfred Hitchcock movie Rear Window) and based on H. G. Wells' short story "Through a Window". François Truffaut filmed Woolrich's The Bride Wore Black and Waltz Into Darkness in 1968 and 1969, respectively, the latter as Mississippi Mermaid.
Woolrich was homosexual and sexually active in his youth. In 1930, while working as a screenwriter in Los Angeles, Woolrich married Violet Virginia Blackton. The newlyweds separated after three months and the marriage, which may not have been consummated, was later annulled. It is likely that the immediate cause of the separation was his wife's discovery of a diary in which Woolrich recorded his homosexual experiences. At the time, Woolrich was sexually promiscuous, frequently donning a sailor's uniform, which he kept hidden in a locked suitcase, to wander the waterfront at night in search of encounters.
During his last years, Woolrich was plagued by ill health, perhaps a consequence of the heavy drinking and chain smoking that began when he was a young man. In 1965, he underwent cataract surgery. In January 1968, a gangrenous leg, which had gone untreated, was amputated. On September 25, 1968, Woolrich died after suffering a stroke. In memory of his mother, he left his estate, worth $850,000, to Columbia University to endow scholarships in journalism.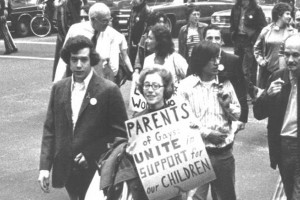 Jeanne with son Morty
1920 – Jeanne Manford (d.2013) was an American schoolteacher and activist. She co-founded the support group organization, Parents, Families and Friends of Lesbians and Gays (PFLAG), for which she was awarded the 2012 Presidential Citizens Medal.
I have a homosexual son and I love him.
– Jeanne Manford, Letter to the Editor, New York Post, April 29, 1972
In April 1972, Manford and her husband Jules were at home in Flushing, Queens, when they learned from a hospital's telephone call that her son Morty Manford, a gay activist, had been beaten while distributing flyers inside the fiftieth annual Inner Circle dinner, a political gathering in New York City. Reports stated that Morty was "kicked and stomped" while being led away by police. In response, she wrote a letter of protest to the New York Post that identified herself as the mother of a gay protester and complained of police inaction. She gave interviews to radio and television shows in several cities in the weeks that followed, always accompanied by her husband Jules or her son Morty.
On June 25, she participated with her son in the New York Pride March, carrying a hand-lettered sign that read "Parents of Gays Unite in Support for Our Children" (See pic). At the time, homosexuality was still considered a mental illness and sodomy a crime, and California Senator Mark Leno has subsequently reflected that "[f]or her to step into the street to declare support for her mentally ill, outlaw son – that was no small act … But it was what a mother's love does."
Manford recalled in a 1996 interview the cheers she received in the parade, and that the "young people were hugging me, kissing me, screaming, asking if I would talk to their parents … [as] few of them were out to their parents for fear of rejection." Prompted by this enthusiastic reception, Manford and her husband developed an idea for an organization of the parents of gays and lesbians that could be, she later said, "a bridge between the gay community and the heterosexual community". They were soon holding meetings for such parents, with her husband participating as well. She called him "a very articulate person … a much better speaker than I. He was right along with me on everything." The first meeting of the group – then called Parents of Gays – was attended by about 20 people and was held at the Metropolitan-Duane Methodist Church, now the Church of the Village. PFLAG was born.
Jeanne Manford died at home in Daly City, California on January 8, 2013, aged 92. In February 2013, it was announced that President Barack Obama was to honor Manford posthumously with the 2012 Presidential Citizens Medal, the second highest civilian award given by the United States, for her work in co-founding PFLAG and ongoing years of LGBT advocacy.


Added 2021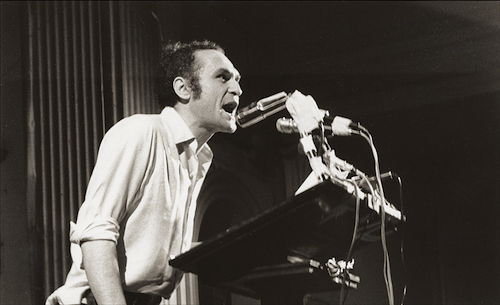 1936 – John Giorno (d.2019) was an American poet and performance artist. He founded the not-for-profit production company Giorno Poetry Systems and organized a number of early multimedia poetry experiments and events, including Dial-A-Poem. He became prominent as the subject of Andy Warhol's film Sleep (1964). He was also an AIDS activist and fundraiser, and a long-time practitioner of the Nyingma tradition of Tibetan Buddhism.
Giorno was born in New York City, and was raised both in Brooklyn and the Long Island town of Roslyn Heights. He attended high school at James Madison High School in Brooklyn and graduated from Columbia University in 1958, where he was a "college chum" of physicist Hans Christian von Baeyer. While in his early twenties, he briefly worked in New York City as a stockbroker. In 1962 he met Andy Warhol during Warhol's first New York Pop Art solo exhibit at Eleanor Ward's Stable Gallery. They became lovers and Warhol remained an important influence for Giorno's developments in poetry, performance and recordings.
Warhol's 1964 silent film Sleep shows Giorno sleeping on camera for more than five hours. A lesser-known Warhol film featuring Giorno, John Washing (also 1963), runs a mere 4½ minutes. Giorno and Warhol are said to have remained very close until 1964, after which time their meetings were rare. Their relationship was revived somewhat in the last year before Warhol's death. Inspired by Warhol, and subsequent relationships with Robert Rauschenberg and Jasper Johns, Giorno began applying Pop Art techniques of appropriation of found imagery to his poetry.
Giorno died of a heart attack at age 82 on October 11, 2019, at his home in Lower Manhattan. At the time of his death, he was married to Swiss artist
Ugo Rondinone
.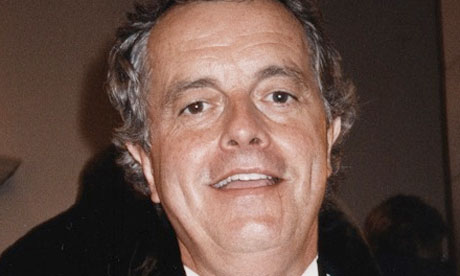 1940 – Richard Robbins (d.2012) was an American-born composer, best known for his motion picture scores for the Merchant Ivory films.
Richard Robbins was born in South Weymouth, Massachusetts and began his musical studies at the age of five. A graduate of the New England Conservatory, he received a Frank Huntington Beebe Fellowship and continued his studies in Vienna, Austria.
In 1976, while he was acting director of the Preparatory School at Mannes College of Music, Robbins taught the youngest daughter of Ruth Prawer Jhabvala, the noted novelist, screenwriter and winner of the Man Booker Prize for her novel Heat and Dust. Jhabvala introduced Robbins to filmmakers Ismail Merchant and James Ivory, which launched their longtime collaboration.
James Ivory has said of Robbins: "I always felt that if anything happened to him and we didn't have his music, then it really wouldn't be a Merchant Ivory film. His music was integral to our films."
Robbins first work in film was Sweet Sounds, a documentary about gifted five-- year old music students, conceived and directed by Robbins and produced by Merchant and Ivory. Robbins also composed the score for the 1983 film adaptation of Jhabvalas' Heat and Dust.
Robbins went on to create the score for nearly every Merchant-Ivory film from The Europeans in 1979 to The White Countess in 2005.
He won a Golden Osella from the Venice Film Festival for Maurice (1987), was nominated for two Academy Awards for Best Original Score for Howards End (1992) and The Remains of the Day (1993). His score for A Room with a View (1985) won him a British Academy Award.
Robbins work was honored in 1996 at a gala benefit concert at Carnegie Hall supporting AIDS research. Robbins was passionate about his dogs , his gardens, and all aspects of the natural world.
His long-time partner was painter Michael T. Schell. In 1994, the couple collaborated on Via Crucis, a musical and visual collage representing the Stations of the Cross.
Richard Robbins died on November 7, 2012 at age 71 at his home in Rhinebeck, New York , following a long struggle with Parkinsons disease.
The clip below is the music from the end titles of Maurice, the Merchant-Ivory film based on E. M. Forster's novel of homosexual awakening and love. (2m38s)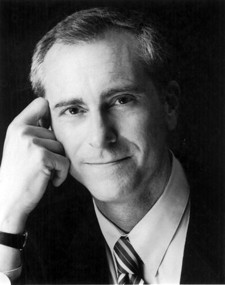 1949 – A. Scott Berg is a Pulitzer Prize-winning American biographer.
After graduating from Princeton University in 1971, Berg expanded his senior thesis on editor
Maxwell Perkins
into a full-length biography,
Max Perkins: Editor of Genius
(1978), which won a National Book Award. His second book,
Goldwyn: A Biography
, was published in 1989.
Berg's third book, a highly anticipated biography of aviator Charles Lindbergh, was published in 1998. Lindbergh became a New York Times Best Seller, and won the Pulitzer Prize for Biography or Autobiography. In 2003, Berg published Kate Remembered, a biography-cum-memoir about his friendship with actress Katharine Hepburn that received mixed reviews.
Berg also wrote the story for Making Love (1982), a controversial film that was the first major studio drama to address the subjects of gay love, closeted marriages, and coming out.
Berg lives with his partner Kevin McCormick, a film producer, in Los Angeles.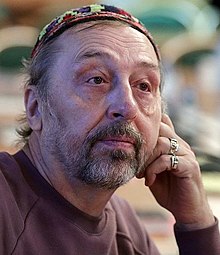 1957 – Nikolay Kolyada is a Russian actor, director, writer, playwright, and playwriting teacher. Theatre critic John Freedman names Kolyada as one of several dramatists and directors who might be designated as "fathers" or "mothers" of Russia's contemporary theatre movement. The New York Times said that Kolyada's work has made a Yekaterinburg a "center of modern drama." Kolyada is one of the first Russian playwrights to address homosexuality in his work, especially in Slingshot.
Kolyada was born in Presnogor'kovka in the Kustanai region of Kazakhstan. He studied theater in Sverdlovsk, Russia (now known as Yekaterinburg). He worked as an actor with the Sverdlovsk Academic Theatre of Drama, and studied writing at the Gorky Literary Institute in Moscow. He gained international repute with his play Slingshot, which gave a sympathetic portrayal of a gay relationship. The play featured a romance between a nurse and his patient, a soldier wounded in the Soviet–Afghan War. Although the gay subject matter was shocking in Moscow, it earned him acclaim abroad when the play received its world premiere at the San Diego Repertory Theatre in 1989.
In 2012, Kolyada came under fire when he declared his support Russian president Vladimir Putin's 2012 presidential campaign, saying that Putin was the best of the available candidates. Kolyada was the target of what the BBC described as a "massive bullying campaign" due to his support of Russian president Vladimir Putin. Kolyada's blog was overrun with comments attacking his views, and his theater was papered over with bills for a fake performance.
Kolyada's theater company planned a United States tour in 2017, but the tour was cancelled due to diplomatic tensions between the United States and Russia, and the unavailability of travel visas after the United States withdrew over 1,200 diplomatic personnel from Russia. The company was to bring three of its productions to America. Interfax reported that the company lost US$60,000 on the cancellation.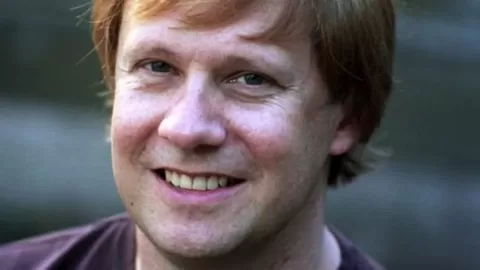 1959 – Jon Ginoli, born in Peoria, Illinois, is an American guitarist. He is best known as a member of the band Pansy Division, which was founded by Ginoli and Chris Freeman in 1991. Pansy Division is known as one of the founding examples of the queercore genre of punk rock. He is openly gay.
Ginoli, with Pansy Division, was featured in the 1997 documentary film Queercore: A Punk-U-Mentary by Scott Treleaven; as an actor, in the 2002 comedy short Going West by Michael Mew; and in the 2008 film Pansy Division: Life in a Gay Rock Band by Michael Carmona.
Prior to Pansy Division, Ginoli was a singer, songwriter and guitarist for an indie band called The Outnumbered, which he formed while an undergraduate at the University of Illinois at Urbana-Champaign. While in college, Ginoli served a short stint as a DJ at Urbana radio station WPGU. Ginoli is a 1978 graduate of Richwoods High School. In 1977 he created his own rock and roll fanzine, Hoopla.

1976 – In Vancouver, Canadian University Press approves a national boycott of CBC for refusing to air public service announcement for a Halifax gay group. 

1986 – The Georgia Supreme Court rules that an open bed of a truck is a "public place" for sodomy law purposes.

1998 – A vigil is held for Rita Hester (1963 – 1998), an African American transgender woman, who was slain in  Allston, Massachusetts on November 28th.
The vigil from her death goes on to become the Transgender Day of Remembrance. In response to her murder, an outpouring of grief and anger led to a candlelight vigil held the following Friday (December 4) in which about 250 people participated. The community struggled to see Rita's life and identity covered respectfully by local papers, including the Boston Herald and Bay Windows, was chronicled by Nancy Nangeroni. Her death also inspired the "Remembering Our Dead" web project and the Transgender Day of Remembrance which Gwendolyn Ann Smith founded in 1999.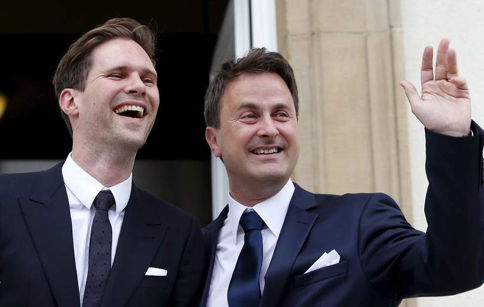 Bettel (R) with husband Gauthier Destenay
2013 – Openly gay Xavier Bettel (born 3 March 1973) is sworn in as Luxembourg's Prime Minister. He is a Luxembourgish politician and lawyer, serving as the 24th Prime Minister of Luxembourg since 4 December 2013 after succeeding Jean-Claude Juncker.
Bettel is Luxembourg's first openly gay Prime Minister and, worldwide, the third openly gay head of government following Iceland's Prime Minister Jóhanna Sigurðardóttir (born 4 October 1942) (2009–2013) and Belgium's Prime Minister Elio Di Rupo (born 18 July 1951) (2011–2014).
As of 2017, he is one of three openly gay world leaders in office, the others being
Leo Varadkar
(born 18 January 1979), the Taoiseach of Ireland; and
Ana Brnabić
(born 28 September 1975), the Prime Minister of Serbia. Bettel has been in a partnership with
Gauthier Destenay
since March 2010. They married on 15 May 2015; same-sex marriage law reforms had come into effect on 1 January 2015, after passing in June 2014.

DECEMBER 5 →
[{(o)}]|[{(o)}]|[{(o)}]|[{(o)}]| [{(o)}]|[{(o)}]