December 23
[{(o)}]|[{(o)}]|[{(o)}]|[{(o)}]| [{(o)}]|[{(o)}]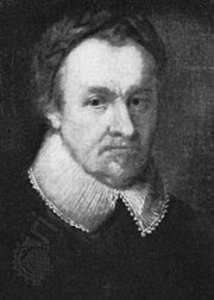 1631 – The English Elizabethan poet Michael Drayton died on this date (b.1563). In 1593 appeared the first of Drayton's historical poems, "The Legend of Piers Gaveston" which dealt with the relationship between the English King Edward II and Gaveston in sympathetic terms that did not condemn their love. Drayton moved in the circle of writers that included Christopher Marlowe and Drayton's play may have had an influence on Marlowe's version which came out the following year in 1594.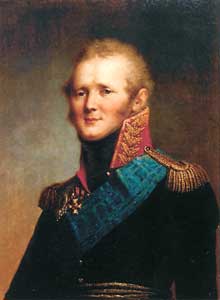 1777 – Tsar Alexander I of Russia was born on this date (d.1825). Alexander's Russia is the backdrop for Tolstoy's War and Peace, so complicated is this period of European history. Basically, Alexander may be seen as the emperor of Russia who formed the coalition that defeated Napoleon and founded the Holy Alliance. The church bells you hear at the end of Tchaikovsky's 1812 Overture are ringing out at the news of Alexander's defeat of France, which made him one of the most powerful leaders in Europe.
Is it any wonder Napoleon called Alexander "the slyest and handsomest of all the Greeks," a begrudgingly admiring assessment of the czar's homosexuality, a contention amply supported in the documents of the period. Alexander was always shrouded in mystery. When he died, rumors persisted that he had actually fled Russia to Siberia where he became a hermit. In 1926 his tomb was opened by the Soviet government. It was empty and the mystery remains unresolved.

1833 – Georgia changes the wording of its sodomy law to read "man with man or in the same unnatural manner with woman," thus eliminating the possibility of Lesbians being prosecuted. The penalty of life imprisonment is retained.

1917 – The North Carolina Supreme Court upholds the sodomy conviction of a man who claims that, since he is 52 years old and a father, he can not possibly be guilty of sodomy. The Court agrees that it is difficult to believe, but does not question the jury's finding.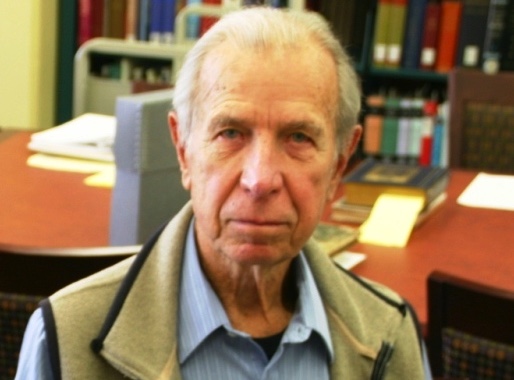 1927 – Joseph M.Carrier Jr. is an Americam AIDS researcher and anthropologist, born in Miami, Florida. He enlisted in the Marine Corps in 1945, but was still in boot camp when World War II ended, and was discharged early. After earning a BA in Geography from the University of Miami in 1950, he was recalled by the Marines for fourteen months and completed his tour as a sergeant.
In 1952, he received an MA in Economics from Purdue University. The following year Carrier traveled on a Fulbright Scholarship to India, where he researched the economic effects of energy resource distribution in the northeastern region of the country. In 1954, he taught geography at the University of Miami. He then relocated to California where, after a brief stint at North American Aviation, he joined the Rand Corporation, for whom he worked from 1956 to 1968 as a research analyst on various projects.
In 1968, upon returning to the United States after performing field research as a counterinsurgency specialist in Vietnam, Carrier was told of his pending dismissal for "economic reasons." In fact, his fellow employees in Saigon had reported a suspected homosexual affair with a Vietnamese Air Force officer to his superior in the Santa Monica office. At the time Rand considered homosexuals a security risk and subject to dismissal; however Carrier negotiated his departure from the company without admitting to the affair.
His resignation provided Carrier the opportunity to return to school to study anthropology. Professor Duane Metzger of the University of California at Irvine was open to the concept of a graduate student researching male homosexuality, but advised Carrier to avoid mentioning homosexuality when applying to the graduate program. The UC Irvine program allowed one off-campus expert to serve on graduate advisory committees. Carrier sought out Evelyn Hooker, a UCLA professor and research authority on homosexuality. At Metzger's suggestion Carrier focused on homosexual behaviors in Mexico. He obtained a National Institute of Health two-year pre-doctoral fellowship and from the autumn of 1969 to the spring of 1971, conducted research in Guadalajara, observing and interviewing urban Mexican mestizos men who had sex with men. This was the first doctoral-level anthropological field research focused on homosexual behaviors. He received his Ph.D. the following year.
The rise of the AIDS epidemic underscored the importance of Carrier's work, as his research on Mexican men who have sex with men provided public health officials with insights on this previously undocumented world. In the fall of 1987, Carrier joined the Orange County Health Agency AIDS Community Education Project (ACEP) to develop effective HIV/AIDS educational materials for the men of Mexican origin in Orange County. In a county biographical sketch published in 1991 he is described as the health agency's Chief Social Scientist. He retired in 1992. In his final year with ACEP, Carrier conducted an ethnographic study of the sexual behaviors of men of Vietnamese origin in Orange County. He continues to study men of Mexican and Vietnamese origins in order to develop a greater understanding of their sexual behaviors that will allow service providers to create and implement more effective HIV/AIDS educational programs.


Added 2021

1953 – Holly Dale is a Canadian filmmaker and television director. Over the course of her career, Dale has worked in the Canadian film and television industry as a director, producer, writer, and editor.
Although she has completed solo projects, the majority of Dale's work has been in collaboration with her former classmate, Janis Cole. The Thin Line (1977), P4W: Prison for Women (1981), and Hookers on Davie (1984) are some of their most recognized projects. Dale's work has been featured in festivals around the world including North America, Europe, and Australia. She has also received award nominations and wins, including a Gemini Award in 1982 for the Best Theatrical Documentary for P4W: Prison for Women.
Dale was raised in a low-income household in Toronto, Ontario. However, she decided to leave home as a teenager due to ongoing family conflict. During this time, she worked in non-therapeutic massage parlors in downtown Toronto. In the mid-1970s, Dale was accepted into the film studies program at Sheridan College in Oakville, Ontario. Here, she met Janis Cole, who she would continue to work with for the next 20 years.
Often working with a low budget, Dale began her film career as an independent documentary maker. Sharing the responsibilities of writing, directing, producing, and editing with Cole, the two women focused on showcasing social inequalities and hardships experienced by marginalized groups.
As students, Dale and Cole completed their first short film, Cream Soda, in 1976. This documentary revealed the demands on women employed in Toronto-based body-rub parlors. Meanwhile, their next film, Minimum Charge No Cover (1976), explored the lived experience of homosexuals, drag queens, sex workers, and substance users.
Their following short, The Thin Line (1977), documented the day to day lives of people who were deemed criminally insane and institutionalized in a maximum-security prison. While shooting this film, Dale and Cole admit they sought to emphasize the prisoners' humanity to provoke a sense of commonality with the audience, as opposed to solely focusing on their misconduct.
The content from this film motivated Dale and Cole's first feature documentary, P4W: Prison for Women (1981). After four years of communicating with officials, Dale and Cole were granted permission to film inside an all-woman prison outside of Kingston, Ontario, Canada. This marked the beginning of the documentary P4W: Prison for Women (1981).
Later in their careers, Dale and Cole decided to develop and operate the Toronto-based independent production company called Spectrum Films.
In addition to her career in film, Dale has directed and produced episodes of different Canadian television series, including
Bliss, Sue Thomas: F.B. Eye, Just Cause, Twice in a Lifetime, Durham County, Cold Case
, and
Being Erica
. She has also directed two episodes of
NCIS
: Season 11's
"Alibi"
and Season 12's
"Status Update"
.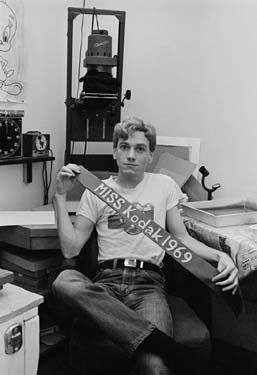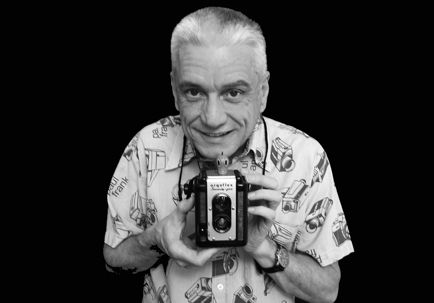 1954 – Danny Nicoletta is an American photographer, photo journalist and gay rights activist.
Born in New York City, Daniel Nicoletta was raised in Utica, NY. In his late teens he left New York to attend San Francisco State University, later graduating from the bachelor of arts program. He started his photographic career in 1975 as an intern to Crawford Barton, who was then a staff photographer for the national gay magazine The Advocate.
In 1974, when he was 19, Nicoletta first met Harvey Milk and Scott Smith at Castro Camera, their camera store on Castro Street; the following year, they hired him to work at shop. The three became friends, and Nicoletta worked with Milk on his campaigns for political office. During this period of time, Nicoletta took many now well-known photographs of Milk.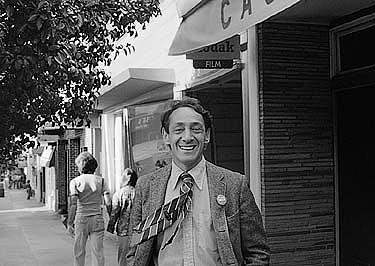 After Milk's death, Nicoletta worked to keep his memory alive. He was the installation coordinator of the Harvey Milk photographic tribute plaques installed at Harvey Milk Plaza and at the Castro Street Station, which featured his photographs as well as those of Marc Cohen, Don Eckert, Jerry Pritikin, Efren Ramirez, Rink, and Leland Toy. He was co-chair of the Harvey Milk City Hall Memorial Committee, and his photograph served as the basis for the bust of Milk that now resides in the rotunda of San Francisco's City Hall.
In the feature film Milk, a biographical film based on the life of Harvey Milk directed by Gus Van Sant, Nicoletta is played by Lucas Grabeel. Nicoletta himself plays Carl Carlson and served as the still photographer on the film.
Nicoletta was one of the founders of the San Francisco International LGBT Film Festival, now known as the Frameline Film Festival. In 1977, while still working at Harvey Milk's photography shop, Nicoletta, along with David Waggoner, Marc Huestis, and others, began film screenings of their Super 8 films, called the Gay Film Festival of Super 8 Films, which evolved into the yearly festival.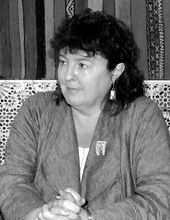 1955 – Dame Carol Ann Duffy is a Scottish poet and playwright. She is Professor of Contemporary Poetry at Manchester Metropolitan University, and was appointed Britain's Poet Laureate in May 2009.She is the first woman, the first Scot, and the first openly LGBT person to hold the position.
Her collections include Standing Female Nude (1985), winner of a Scottish Arts Council Award; Selling Manhattan (1987), which won a Somerset Maugham Award; Mean Time (1993), which won the Whitbread Poetry Award; and Rapture (2005), winner of the T. S. Eliot Prize. Her poems address issues such as oppression, gender, and violence in an accessible language that has made them popular in schools.
Duffy was almost appointed Poet Laureate of the United Kingdom in 1999 after the death of Ted Hughes, but lost out on the position to Andrew Motion. Duffy said she would not have accepted the position at that time anyway, because she was in a relationship with Scottish poet Jackie Kay, had a young daughter, and would not have welcomed the public attention. In the same year, she was elected as a Fellow of the Royal Society of Literature. She was appointed as Poet Laureate on 1 May 2009, when Motion's 10-year term was over.
In her first poem as poet laureate, Duffy tackled the scandal over British MPs expenses in the format of a sonnet. Her second, "Last Post", was commissioned by the BBC to mark the deaths of Henry Allingham and Harry Patch, the last two British soldiers to fight in World War I. Her third, "The Twelve Days of Christmas 2009", addresses current events such as species extinction, the climate change conference in Copenhagen, the banking crisis, and the war in Afghanistan. In March 2010, she wrote "Achilles (for David Beckham)" about the Achilles tendon injury that left David Beckham out of the English football team at the 2010 FIFA World Cup; the poem was published in The Daily Mirror and treats modern celebrity culture as a kind of mythicisation. "Silver Lining", written in April 2010, acknowledges the grounding of flights caused by the ash of the Icelandic volcano Eyjafjallajökull. On 30 August 2010 she premièred her poem "Vigil" for the Manchester Pride Candlelight Vigil in memory of LGBTQ people who have lost their lives to HIV/AIDS.
At the age of 16, Duffy began a relationship with poet Adrian Henri, living with him until 1982. Duffy later met poet Jackie Kay, with whom she had a 15-year same-sex relationship. During her relationship with Kay, Duffy gave birth to a daughter, Ella, whose biological father is fellow poet Peter Benson.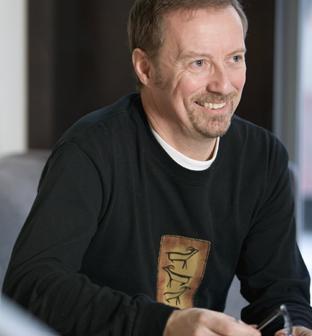 1955 – Born: Bill Ryan, in Moncton, New Brunswick. Bill Ryan is a professor of Social Work at McGill University in Montréal, Québec, Canada. He is an international expert in the field of sexuality, sexual education, homophobia, health, and gay men's health.
He is one of the leaders in the international gay men's health movement and has been a driving force behind the transformation of Action Séro-Zéro in Montréal into a full fledged gay men's health organization. In 1992 he was the founding president of the Board of Directors of Séro-Zéro, which was founded to undertake HIV prevention among HIV negative gay men. He returned to the organization in 2000 and has once again been Chair, since 2004.
He is the founder of the Canadian Safe Spaces movement, which, beginning with four sites (Halifax, Moncton, Montréal, Kamloops), has grown into a movement with dozens of supportive services for youth questioning their sexual orientation .
He was founding co-chair of the Canadian Rainbow Health Coalition. In 2006, the Canadian Institutes for Health Research, granted funding to a pan-Canadian team, SVR (Sexuality, Vulnerability and Resilience), of which he is co-chair, to study the impacts of homophobia on the health of gay, lesbian, bisexual, trans and two-spirit Canadians.
In October 2009, he was named Personality of the Year by the Conseil Québécois des gais et lesbiennes, and in January 2010 he was awarded the Martin Luther King Junior Legacy Award by the City of Montréal.
Ryan is openly gay. He lives with his partner in Montreal and has an adopted son.

1959 – The California Supreme Court upholds the right of LGBT people to congregate. In Vallerga v. Department of Alcoholic Beverage Control, the Court rules that a 1955 statute allowing the Dept. of ABC to revoke the liquor license of any establishment that was a "resort…for sexual perverts" was unconstitutional.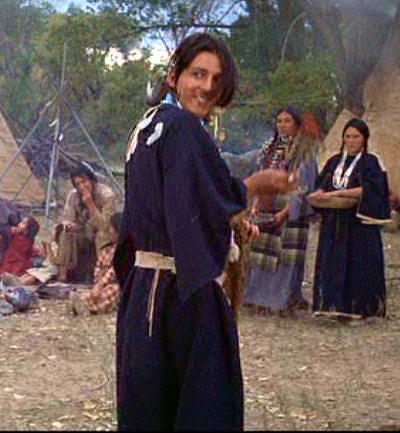 1970 – The film Little Big Man was released on this date. Directed by Arthur Penn, it was one of the year's top grossing films. Of particular interest was actor Robert Little Star's portrayal of "Little Horse", a Transgendered Native American who was well accepted by his peers. This was one of the first popular recognitions of a tradition of sexual diversity among Plains Indian nations.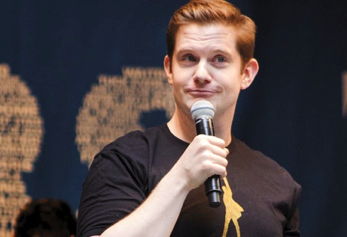 1980
–
Rory O'Malley
is an Irish-American film, television, and musical theater actor, best known for his Tony Award-nominated performance as Elder McKinley in
The Book of Mormon
. He is a co-founder of the gay rights activism group
Broadway Impact
.
O'Malley was featured in the Dustin Lance Black play, '8', on Broadway as Ryan Kendall and in the Los Angeles premiere as Dr. Gregory M. Herek — witnesses in the federal case that overturned California's Proposition 8.
In 2012, O'Malley and his boyfriend Gerold Schroeder were featured in a GAP ad, cheek to cheek, with the caption "BE ONE."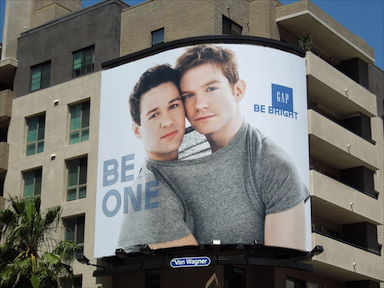 On July 21, 2013, O'Malley announced that he is engaged to his boyfriend of five years, Gerold Schroeder. On September 28, 2014, Rory and Gerold were married.
O'Malley is an active supporter of gay rights, establishing the activism group Broadway Impact in 2009 with Gavin Creel and Jenny Kanelos. O'Malley said of the group in late 2010:
"[S]ince its first year, Broadway Impact has held massive rallies for equality in New York City, made thousands of calls through phone banks and even organized 25 buses to Washington, D.C. so that 1,400 people could attend the National Equality March for free. This year we were honored to receive the 2010 Human Rights Campaign Community Award and even participated in the ING New York City Marathon as a charity team. Our team of 12 runners, including myself, raised $38,440 for Broadway Impact!"
Openly gay, he came out at the age of 19. In an April 2011 interview with O'Malley said,
"Life comes before the business...Maybe some actors haven't gotten a role because they came out, but who gives a shit if you aren't happy? I do have it easier because I'm not a leading man, but I can't imagine having the energy to be in the closet. Besides, gay actors who start up gay organizations can't exactly get away with it."
He currently resides in New York City with his husband Gerold. O'Malley remains good friends with Book of Mormon co-star and former college roommate
Josh Gad
.

1993 – Philadelphia starring Tom Hanks premieres. The film is an American drama  and one of the first mainstream Hollywood films to acknowledge HIV/AIDS, homosexuality, and homophobia. It was written by Ron Nyswaner, directed by Jonathan Demme and stars Tom Hanks and Denzel Washington. Hanks won the Academy Award for Best Actor for his role as Andrew Beckett in the film, while the song "Streets of Philadelphia" by Bruce Springsteen won the Academy Award for Best Original Song.

1994 – In a much publicized adoption case in Seattle, Washington, Ross and Luis Lopton win permanent custody of their four year-old foster son, Gailen. The child's birth mother had challenged the men's right to adopt him.

1998 – The Center for Disease Control released a report on why some people at risk for HIV infection don't get tested. Reasons included privacy and fear of positive test results.

1998 – Chile decriminalizes consensual sodomy.

1999 – Pentagon spokesman Kenneth Bacon announced that a memorandum had been issued calling for immediate action against cases of anti-gay harassment in the military.

2009 – The Chief Justice of Pakistan orders the National Database & Registration Authority to issue national identity cards showing "distinct" gender allowing hijras to register as a separate gender.

DECEMBER 24 →
[{(o)}]|[{(o)}]|[{(o)}]|[{(o)}]| [{(o)}]|[{(o)}]