December 24
[{(o)}]|[{(o)}]|[{(o)}]|[{(o)}]| [{(o)}]|[{(o)}]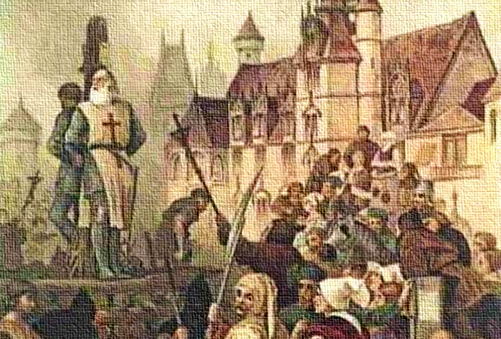 1305 – France: Grand Master Jacques de Molay and over 500 Knights Templar recant their confessions of homosexual activities to which they had admitted under torture. King Phillip IV burned 54 of them soon after the false confessions. Philip had de Molay burned upon a scaffold on an island in the River Seine in front of Notre Dame de Paris in March, 1314. The sudden end of both the centuries-old order of Templars and the dramatic execution of its last leader turned Molay into a legendary figure.

1573 – French diplomat and law professor Hubert Languet wrote to Sir Philip Sidney, "My affection for you has entered my heart far more deeply than I have ever felt for anyone else, and it has so wholly taken possession there that it tries to rule alone."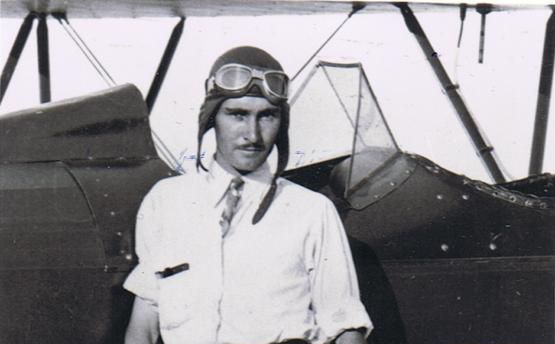 1905 – Howard Hughes Jr. (d.1976) was a USA business magnate, investor, record-setting pilot, engineer, film director, and philanthropist, known during his lifetime as one of the most influential and financially successful individuals in the world. He first became prominent as a film producer, and then as an important figure in the aviation industry.
Later in life, he became known for his eccentric behavior and reclusive lifestyle—oddities that were caused in part by his worsening obsessive-compulsive disorder (OCD), chronic pain from a near-fatal plane crash, and increasing deafness.
Hughes dated many famous women, including Joan Crawford, Billie Dove, Faith Domergue, Bette Davis, Yvonne De Carlo, Ava Gardner, Olivia de Havilland, Katharine Hepburn, Hedy Lamarr, Ginger Rogers, Janet Leigh, Pat Sheehan, Mamie Van Doren and Gene Tierney. He also proposed to Joan Fontaine several times.
However, a rumour persists that Hughes and another notorious womanizer
Errol Flynn
had a sexual relationship, with Flynn at the top man!
1912 – A report issued by Utah's State Board of Insanity recommends sterilization of persons convicted of sexual crimes.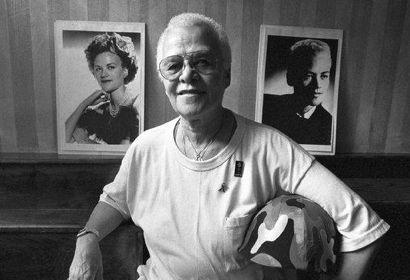 1920 – Stormé DeLarverie (d.2014) was a butch lesbian whose purported scuffle with police was one of the defining moments of the Stonewall riots, spurring the crowd to action.
She was born in New Orleans to an African American mother and a white father. Her mother worked as a servant for his family. According to DeLarverie, she was not certain of her actual date of birth. She celebrated her birthday on December 24. As a child, DeLarverie faced bullying and harassment. She rode jumping horses with the Ringling Brothers Circus when she was a teenager. She stopped riding horses after being injured in a fall. She realized she was gay near the age of eighteen.
Almost 50 years later, the events of June 28, 1969 have been called "the Stonewall riots." However, DeLarverie was very clear that "riot" is a misleading description:
"It was a rebellion, it was an uprising, it was a civil rights disobedience — it wasn't no damn riot."
At the Stonewall rebellion, a scuffle broke out when a woman in handcuffs, who may have been Stormé, was roughly escorted from the door of the bar to the waiting police wagon. She was brought through the crowd by police several times, as she escaped repeatedly. She fought with at least four of the police, swearing and shouting, for about ten minutes. Described by a witness as "a typical New York butch" and "a dyke-stone butch," she had been hit on the head by an officer with a baton for, as one witness stated, announcing that her handcuffs were too tight. She was bleeding from a head wound as she fought back.
Bystanders recalled that the woman, whose identity remains uncertain (Stormé has been identified by some, including herself, as the woman, but accounts vary), sparked the crowd to fight when she looked at bystanders and shouted, "Why don't you guys do something?" After an officer picked her up and heaved her into the back of the wagon, the crowd became a mob and went "berserk": "It was at that moment that the scene became explosive." Some have referred to that woman as "the gay community's Rosa Parks".
"Nobody knows who threw the first punch, but it's rumored that she did, and she said she did," said Lisa Cannistraci, a friend of DeLarverie and owner of the Village lesbian bar Henrietta Hudson. "She told me she did."
Stormé is remembered as a gay civil rights icon and entertainer who graced the stages of the Apollo Theater and Radio City Music Hall. She worked for much of her life as an MC, singer, bouncer, bodyguard and volunteer street patrol worker, the "guardian of lesbians in the Village."
Her partner, a dancer named Diana, lived with her for about 25 years until Diana died in the 1970s. According to friend Lisa Cannistraci, DeLarverie carried a photograph of Diana with her at all times. DeLarverie continued working as a bouncer until age 85.

1924 – The State of Illinois issued a charter to the Society for Human Rights, founded by Henry Gerber. It was among the earliest organizations for homosexuals in North America. The Society is quickly shut down, however, after a member's wife complains to the police and its founder, Henry Gerber is arrested for "obscenity."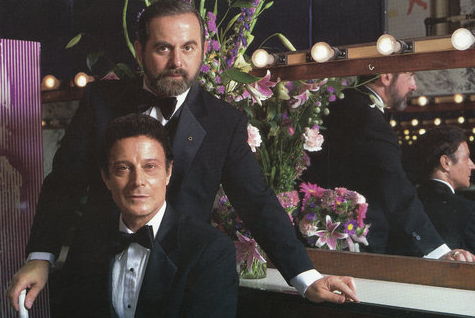 Robert Joffrey (rear) with Gerald Arpino
1930 – Robert Joffrey, born Abdullah Jaffa Bey Khan, (d.1988) was an American dancer, teacher, producer, choreographer, and co-founder of the Joffrey Ballet, known for his highly imaginative modern ballets. He was born Abdullah Jaffa Bey Khan in Seattle, Washington to an Afghan father and Italian mother.
As a teenager, Joffrey met 22-year-old Gerald Arpino, then serving in the Coast Guard. Arpino moved into the Joffrey home. From then on, the two were inseparable. They became best friends, artistic collaborators, and lovers.
Joffrey studied ballet and modern dance in New York City and made his debut in 1949 with the French choreographer Roland Petit and his Ballet de l'Opéra National de Paris. From 1950 to 1955, he taught at the New York High School for the Performing Arts, where he staged his earliest ballets. He founded the Joffrey Ballet School in New York City in 1954.
In 1954 he formed his own company, which premiered Le bal masqué (The Masked Ball, 1954; music by French composer Francis Poulenc) and Pierrot Lunaire (1955; music by Austrian composer Arnold Schoenberg). Joffrey's other works include Gamelan (1962) and Astarte (1967), which was set to rock music with special lighting and motion-picture effects.
The Robert Joffrey Ballet took up residence at New York City Center in 1966. In 1982 it moved its principal activities to Los Angeles, California and in 1995 to Chicago, Illinois. Noted for its experimental repertoire, the company was called the "Joffrey Ballet of Chicago" after its move but has since returned to being called simply the Joffrey Ballet. Besides Joffrey's works its repertoire includes many works by Gerald Arpino, Joffrey's long-time lover, co-director, and eventually artistic director emeritus until his 2008 death, and ballets commissioned by Joffrey from new choreographers as well as works by such established choreographers as George Balanchine, Alvin Ailey and Twyla Tharp.
Joffrey was sexually promiscuous but discreet. His pattern was to have Arpino at home for domestic stability, one principal romantic attachment, and numerous one-night stands.
In 1973, Joffrey fell in love with A. Aladar Marberger, a 26-year-old gay activist and manager of the Fischbach Gallery in New York. In the 1980s, both men contracted AIDS. While Marberger was outspoken about his illness, Joffrey remained silent. He was ashamed and wanted his obituary to say that he died of liver disease and asthma. Arpino agreed to his pleas, but the secret could not be maintained, as AIDS took a staggering toll on the dance world in general and on Joffrey's company in particular.
Robert Joffrey died of AIDS on March 25, 1988 in New York City. Aladar Marberger died eight months later.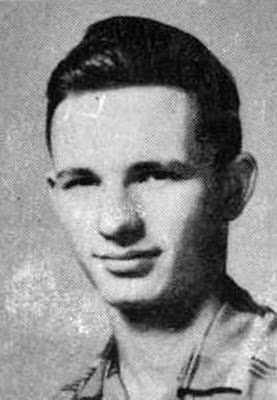 1939 – Dean Corll (d.1973) was an American serial killer who (with two young accomplices named David Brooks and Elmer Wayne Henley) abducted, raped, tortured, and murdered a minimum of 28 boys in a series of killings spanning from 1970 to 1973 in Houston, Texas. The crimes, which became known as the Houston Mass Murders, came to light only after Henley fatally shot Corll.
Corll was also known as the Candy Man and the Pied Piper, because he and his family had owned and operated a candy factory in Houston Heights, and he had been known to give free candy to local children, particullarly teenage boys.
At the time of their discovery, the Houston Mass Murders were considered the worst example of serial murder in American history.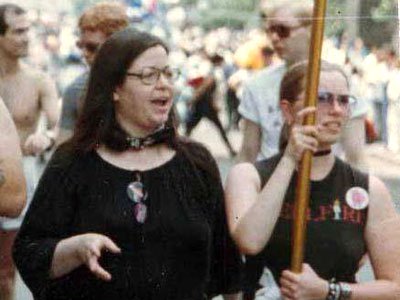 1946 – The American bisexual activist Brenda Howard was born today (d. 2005); An activist and sex-positive feminist, who was an important figure in the modern LGBT rights movement. Howard was a leader of the Gay Liberation Front and Gay Activists Alliance in the early post-Stonewall era.
She is known as the "the Mother of Pride", for her work in coordinating the first month anniversary rally and then the "Christopher Street Liberation Day March" to commemorate the first year anniversary of the Stonewall Rebellion. Howard also originated the idea for a week-long series of events around Pride Day which became the genesis of the annual LGBT Pride Celebrations that are now held around the world every June. Howard was a founder of the New York Area Bisexual Network.
In 2005 the Queens Chapter of PFLAG announced the creation of the "Brenda Howard Award". This is the first time a major American LGBT organization has named award after an out, bisexual member of the LGBT Community. This award, given yearly, recognizes an individual or organization whose work on behalf of the LGBT Community best exemplifies the vision, principals and community service exemplified by the late Brenda Howard and who serves as a positive and visible role model for the Bisexual community. She died of cancer in 2005.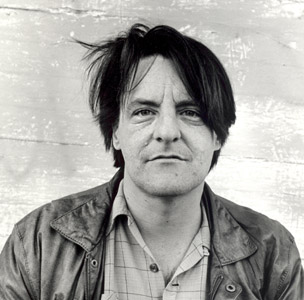 1952 – Kevin Killian is an American poet, author, editor, and playwright of primarily LGBT literature. My Vocabulary Did This to Me: The Collected Poetry of Jack Spicer, which he co-edited with Peter Gizzi, won the American Book Award for poetry in 2009. His novel, Impossible Princess, won the 2010 Lambda Literary Award as the best gay erotic fiction work of 2009.
Killian is also co-founder of the Poets Theater, an influential poetry, stage, and performance group based in San Francisco.
Kevin Killian was raised Roman Catholic and attended a Roman Catholic parochial school run by Franciscan monks where he suffered what he has described as "routine abuse". He discussed these experiences in an essay in the edited work Wrestling With the Angel, which describes the experiences of 21 gay men with religion. He was also the New York City spelling bee champion.
Kevin attended graduate school at the State University of New York at Stony Brook (SUNY-Stony Brook) in the 1970s, and moved to San Francisco in 1980. Although he is gay and Dodie Bellamy is a lesbian, the couple married and have an active heterosexual sex life.
Killian is also active in bringing attention to important LGBTQ artists and writers of the 1960s, 1970s, and 1980s. He has held poetry readings of a wide number of influential poets and writers, and participated in a number of panels, art installations, retrospectives, and memorials.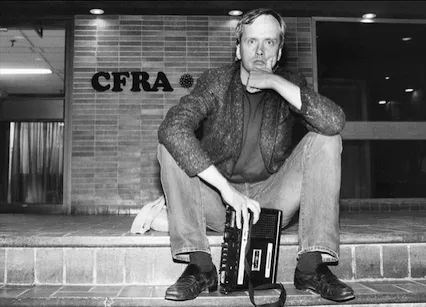 1953 – Mark Elliot (d.2019) was the professional name of Nils Fleming Johanson, a former late night talk radio host on radio station CFRB 1010 in Toronto, Ontario, Canada and an addictions counsellor in private practice. Earlier in his career, he was a popular disk jockey at Top 40 stations in various Canadian cities including Toronto, Winnipeg, Ottawa, and Windsor, Ontario.
From 2003 to February 2007, he hosted the general interest talk show The Nightside, in 2005 it was the highest-rated late night radio show in Canada. From 2001 until December 2016, he hosted People Helping People, Saturday nights from 11 p.m. to 2 a.m. EST on CFRB Toronto and CJAD Montreal, a phone-in show dedicated to addictions and addiction recovery. Elliot was a recovering alcoholic, drug abuser, and compulsive gambler.
Elliot was the only openly gay host on CFRB, where he came out on air. Politically left-wing, he presented a somewhat challenging figure for the historically conservative station.
Elliot's radio career began at what was then CHIC radio in Brampton, a Toronto suburb, in 1974. He moved on to work as a radio disk jockey at the last English-language commercial radio station in Quebec City, Quebec and then in Winnipeg, Manitoba. At his next home, in Ottawa, he became a legendary evening Top 40 host and local celebrity on CFRA and CFGO. In 1987, a sympathetic employer fired Elliot rather than let his position continue to enable his addictions. Retrospectively, later praised her action for saving his life.
Elliot moved to Windsor, Ontario, where he received treatment at Brentwood Recovery Home. He returned to the air with the CHUM radio group serving Windsor and Detroit.
With executive producer Warren Cosford, Elliot initiated People Helping People on Windsor's CKLW in 1995, later syndicating it to Toronto's Talk 640. Both stations dropped his program before he was picked up by CFRB, Canada's most listened-to commercial talk radio station, first to do PHP on weekends, and eventually, in 2003, to take on The Nightside after its longtime host Jim Richards moved to an earlier timeslot.
While many other electronic media shut down, Elliot was on air during the Great Blackout of 2003, providing information and reassurance to untold numbers of listeners in Southern Ontario.
Elliot also worked as a counsellor with the Salvation Army Harbour Light Treatment Centre, and was a member of Alcoholics Anonymous.
He suffered from heart trouble in his last years and was hospitalized at the end of 2018 after suffering two heart attacks. He developed pneumonia and was put in a medically induced coma before dying on January 11, 2019.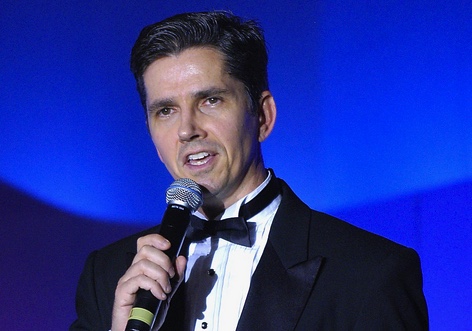 1958 – Bob Smith (d.2018) was an American comedian and author. Smith, born in Buffalo, New York, was the first openly gay comedian to appear on The Tonight Show and the first openly gay comedian to have his own HBO half-hour comedy special. Smith, along with fellow comedians Jaffe Cohen and Danny McWilliams, formed the comedy troupe Funny Gay Males in 1988.
With Funny Gay Males, Smith is the co-author of Growing Up Gay: From Left Out to Coming Out (1995). Smith is also the author of two books of biographical essays. Openly Bob (1997) received a Lambda Literary Award for best humor book. Way to Go, Smith! (1999) was nominated for a 2000 Lambda Literary Award in the same category. Smith published his first novel, Selfish and Perverse, in 2007, and Remembrance of Things I Forgot in 2011. He published a new collection of essays, Treehab: Tales from My Natural Wild Life, in 2016. The essays cover a wide range of subjects including his career in stand-up, his love of nature, and his experience with ALS. He performed at the inaugural We're Funny That Way! comedy festival in 1997, and appeared in the festival's documentary film in 1998.
While taping a 2007 comedy special for Logo, Smith disclosed that he was suffering from a neurological disorder. He described his symptoms at that time as slurred speech, making him sound inebriated. In response to an August 2012 New York Times article on openly gay male stand-up comedians, Smith posted a comment stating he had ALS.
On February 2013, Smith gave a candid interview to Canada's Global News, where he elaborated about his condition. The article also revealed that Smith assisted with the conceiving of fellow LGBTQ comedian Elvira Kurt's children, who with Kurt reside in Canada, and that he was a direct descendant of Henry Smith, an early settler of Canada's Niagara Region for whom the Henry of Pelham Winery is named.
Bob Smith died on January 20, 2018 from Lou Gehrig's Disease in his Manhattan, New York home at 59 years of age.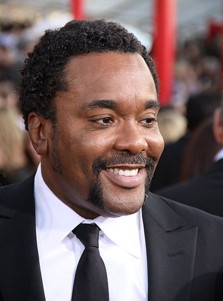 1959 – Lee Daniels is an American actor, film producer, and director. He produced Monster's Ball and directed the film Precious: Based on the Novel "Push" by Sapphire, which received six Academy Award nominations, including Best Director; the film won two of the awards.
His 2009 film Precious told the story of an obese, illiterate, 16-year-old girl (Gabourey Sidibe) who lives in a Section 8 tenement in Harlem. She has been impregnated twice by her father, Carl, and suffers long-term physical, sexual and emotional abuse from her unemployed mother, Mary (Mo'Nique). Mariah Carey also appeared, in the role of a social worker. The film screened at the 2009 Sundance Film Festival and went on to garner widespread acclaim. Daniels was nominated for the Academy Award for Best Director, and the film received a Best Picture nod.
Daniels lives in New York City. He and his then-partner, casting director Billy Hopkins, adopted Daniels' biological niece and nephew, Clara and Liam. Hopkins and Daniels later separated. Since 2009, Daniels has been in a relationship with Andy Sforzini..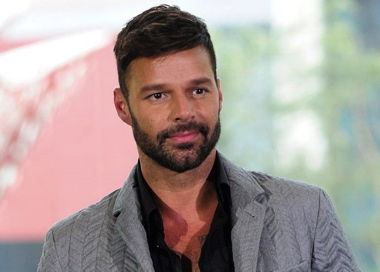 1971 – On this date the international singer and actor Ricky Martin was born. Born Enrique Martín Morales in San Juan, Puerto Rico, he is known to millions of fans by his stage name Ricky Martin, is a Puerto Rican pop singer and actor who achieved prominence, first as a member of the Latin boy band Menudo, then as a solo artist after 1991. During his career he has sold more than 60 million albums worldwide. He is the founder of Ricky Martín Foundation (in Spanish Fundación Ricky Martin) a non-profit charity organization.
Martin rose to fame as a member of the Latin American boy band Menudo, after which he became a solo artist in 1990. During forays into acting on Broadway ("Les Miserables") and soap operas (General Hospital) he released numerous albums of Spanish music, which sold millions of copies throughout Latin America and Europe. In 1995, Martin refocused on his music career through his third album, A Medio Vivir. With this album, Martin made a shift from formulaic hit ballads to a more risky fusion of music centered around traditional Latin sounds, with the hit "Maria", which epitomizes this new sound. "Maria" broke Martin into Europe through Spain. With the ballad "Te Extraño, Te Olvido, Te Amo", Martin began his expansion from Latin American and Spanish-speaking audiences to the European and Asian markets. He was chosen to sing the anthem of the 1998 FIFA World Cup, the famous hit "The Cup of Life"/"La Copa de la Vida", that reached number one on the charts in 60 countries.
He broke into the English-language market with his mega-selling hit single "Livin' la Vida Loca," which reached number one in many countries around the world, including the United States, the United Kingdom, Argentina, Australia, Brazil, France, Greece, India, Israel, Italy, Japan, Guatemala, Mexico, Russia, Turkey, and South Africa. He followed up with the hit "She's All I Ever Had" which peaked at #2 on The Billboard Hot 100. This album became one of the top-selling albums of 1999, and was certified 7 times platinum, selling over 22 million copies worldwide to date.
During the Livin' la Vida Loca era, Martin's personal life went under the microscope due to his large Gay following, and he was questioned about his sexual orientation. In December, 2000 during an interview in The Mirror, Martin was asked,
'"So what about all these rumors?"
"There's not a lot I can do about that," he said. "I guess these rumors were started by people who don't have a life, or perhaps it's because they want me to be like them and I'm not. I try not to pay attention to any of these allegations. I could have been married with kids for years or have 27 girlfriends, and if people still want to go around saying that I'm gay, they will."'
In August 2008, Martin became the father of twin boys, named Matteo and Valentino. The babies were delivered via gestational surrogacy.
On March of 2010, Martin publicly came out as Gay in a post on his official web site by stating,
"Today is my day, this is my time, and this is my moment. These years in silence and reflection made me stronger and reminded me that acceptance has to come from within and that this kind of truth gives me the power to conquer emotions I didn't even know existed ... I am proud to say that I am a fortunate homosexual man. I am very blessed to be who I am."
"What will happen from now on? It doesn't matter. I can only focus on what's happening to me in this moment. The word 'happiness' takes on a new meaning for me as of today. It has been a very intense process. Every word that I write in this letter is born out of love, acceptance, detachment and real contentment. Writing this is a solid step towards my inner peace and vital part of my evolution."
In January 2018, Ricky Martin married his long-time partner artist Jwan Yosef.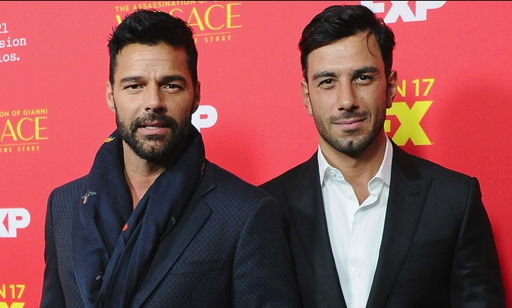 Ricky and Jwan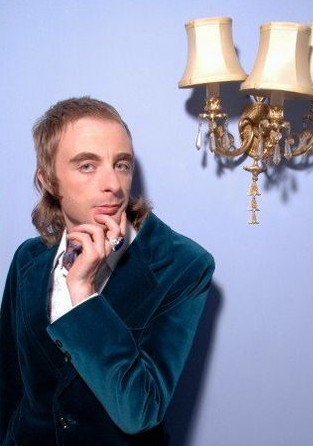 1973 – Paul Foot is an English comedian. He commands a significant cult following called The Guild of Connoisseurs. Foot is known for his musings, rants, 'disturbances' and apparent aversion to pop culture. The Daily Express likened Foot to "a rare exotic bird", whilst six national newspapers including the The Independent and The Age have declared Paul to be "a comedy genius".
Foot was born and raised in High Wycombe, Buckinghamshire, he studied mathematics at Merton College, Oxford.It was during his studies he first started performing stand-up. As of 2011 Foot has refused to discuss his years at Oxford or former pursuits as a mathematics student.
Graduating from Oxford in 1995, Foot was head-hunted by a computer software company in the run-up to the dot-com bubble, however he loathed the industry: "I had to read manuals on HTML and just write websites from scratch. None of us really knew what we were doing".
He started to pursue a career in comedy, doing open mic slots at various venues, in the hope that show business would allow him to meet his idol Ella Fitzgerald. Tragically Ella Fitzgerald died a few days after this decision was made, but Foot decided to stick with comedy as a career anyhow.
He is openly gay. Foot also has a much admired collection of pre-war Toby jugs, which he parades on a custom made milk float on his yearly trip to the Edinburgh Comedy Festival.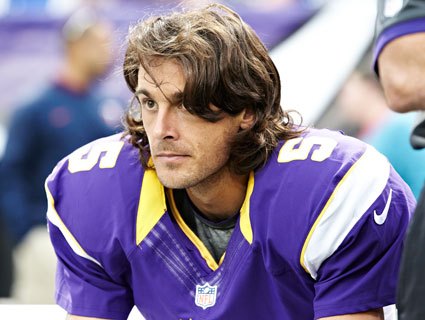 1981 – Chris Kluwe is a former American football punter and writer. Kluwe played at Los Alamitos High School in Los Alamitos, California, where he was a 1999 USA Today High School All-American, and then attended the University of California, Los Angeles (UCLA), where he played college football for the UCLA Bruins. He was signed by the Seattle Seahawks as an undrafted free agent in 2005 and played professionally in the National Football League for the Seattle Seahawks, Minnesota Vikings, and Oakland Raiders.
Kluwe is widely known for his eight seasons with the Minnesota Vikings, where he set eight individual team records. During this period, Kluwe became an outspoken advocate on social issues, including same sex marriage and gay rights, which ultimately led to tension between Kluwe and coaching staff.
Kluwe publicly released a letter on September 7, 2012, via sports website Deadspin he had sent to Maryland state assembly delegate Emmett Burns, defending the opinions of Baltimore Ravens linebacker Brendon Ayanbadejo and condemning Burns on his attempt to stifle Ayanbadejo's free speech. Ayanbadejo has been a vocal supporter of same-sex marriage and Burns had sent a letter requesting that the Ravens ownership "inhibit such expressions" by their employee. On October 1, 2012, Kluwe published a letter to the editor that responded to a video statement released by former Viking Matt Birk in supporting a ban on same-sex marriage. In the letter, Kluwe outlined six primary reasons why he disagreed with Birk's statement. Kluwe was also featured in a documentary called The Last Barrier which aired on NBC Bay Area on December 8, 2012. During this interview he spoke about his feelings towards equality.
Kluwe and Ayanbadejo filed an amicus brief to the United States Supreme Court on February 28, 2013, regarding Hollingsworth v. Perry, in which they expressed their support of the challenge to California Proposition 8. Kluwe appeared on the January 18, 2013, episode of The Ellen DeGeneres Show, to discuss his support of same-sex marriage. Ellen DeGeneres inducted Kluwe as the first inductee in her Hall of Fame, since NFL punters are unlikely to be voted into the league's hall of fame. On April 16, 2013, in recognition of his steadfast support of same-sex marriage and for starting a conversation about LGBT issues in athletics, Kluwe was named the Grand Marshal of the 41st annual Twin Cities Pride festival in Minneapolis, Minnesota.
On January 2, 2014, Kluwe alleged that he was released from the Vikings due to his support of same-sex marriage. He stated that the Vikings requested that he "deliberately sacrifice my own numbers to help the team, a request with which I always complied." The team stated it was not previously made aware of Kluwe's allegations, and countered that he "was released strictly based on his football performance." Kluwe said that special teams coach Mike Priefer in 2012 made homophobic remarks and criticized the player for his views on same-sex marriage. Priefer responded with a statement saying that "I do not tolerate discrimination of any type and am respectful of all individuals. I personally have gay family members who I love and support just as I do any family member." Kluwe called the coach's acts "inexcusable", and hoped he prevented Priefer from ever coaching again. He also alleged that head coach Leslie Frazier told him to stop speaking out on same-sex marriage. Kluwe later said his comments on Priefer were "a little too harsh originally", and stated that he preferred that the coach get therapy and counseling and return to the league as a role model.
Kluwe was released by the Vikings after the 2012 season, signed with the Oakland Raiders prior to the 2013 season, and was subsequently released. Kluwe was unable to find another NFL team with which to sign and retired from professional football in 2013. Following his departure from football, he has pursued a writing career and is a humor columnist for the sports website Deadspin.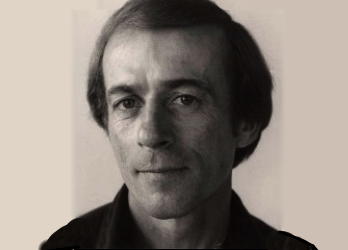 1986 – Died:John Damien (b.1933) worked in horse-racing in Ontario for twenty years, as a trainer, jockey and racing steward for the Ontario Jockey Commission. He was one of the top three racing judges in Ontario when on February 7, 1975, he was dismissed without notice after his gay sexual orientation came to the attention of the Commission, an independent agency of the Ontario provincial government.
Almost immediately a Toronto gay group began to campaign for his reinstatement, as well as an enquiry into his firing and into the status of gay people working in positions under Ontario government jurisdiction. The Committee to Defend John Damien was established soon after, and the Damien case gained attention across Canada.
For all of the publicity, though, and the support of civil libertarians, journalists, lawyers, doctors and politicians, court actions launched in 1975 dragged on for years without the case being brought to trial. Damien was ruined financially and supported himself through odd jobs.
Finally, in 1986, the first legal action, a suit of wrongful dismissal against the Commission, was settled in Damien's favour; he was awarded one year's wages plus interest, a total of about $50,000. By this time Damien was in poor health, and he died of pancreatic cancer.
A second lawsuit, for loss of income, had been filed against the estate of a racetrack doctor who had informed the Jockey Club that Damien was homosexual; the case had not yet been heard when Damien died, just 22 days before a legal change that would have made his long fight unnecessary - inclusion of "sexual orientation" in the Ontario Human Rights Code.
Damien proved that blatant discrimination in the workplace based on sexual orientation could no longer be tolerated in Canadian society and that court action in such cases would (eventually) succeed.


2000 – Rev Brent Hawkes reads the Bannes of Marriage for a gay and a lesbian couple at MCC Toronto. Bannes are an ancient Christian tradition which do not require a marriage license. The weddings, in January 2001, are not registered by the Province of Ontario and case the goes to court.

2012 – The Serbian Parliament approves changes to the Penal Code to include sexual orientation and gender identity as protected classes when it comes to hate crimes.

2013 – Alan Turing considered the father of computer science, was a code-breaker who helped shorten WWII. Since he was gay, the British government offered him the choice of prison or chemical castration after he was convicted of gross indecency. He selected hormonal castration via estrogen. He died in 1954 of cyanide poisoning. In 2009, Prime Minister Gordon Brown made an official apology, and Queen Elizabeth II issued Turing a royal pardon on this day in 2013.

DECEMBER 25 →
[{(o)}]|[{(o)}]|[{(o)}]|[{(o)}]| [{(o)}]|[{(o)}]