February 1
[{(o)}]|[{(o)}]|[{(o)}]|[{(o)}]| [{(o)}]|[{(o)}]
February Is LGBT History Month In The United Kingdom

1816 – Four English sailors aboard the Africaine are hanged for sodomy following a major scandal. Two others are flogged - one with 200 lashes and the other is sentenced to 300, but receives only 170 when the attending physician warns that any more would endanger his life.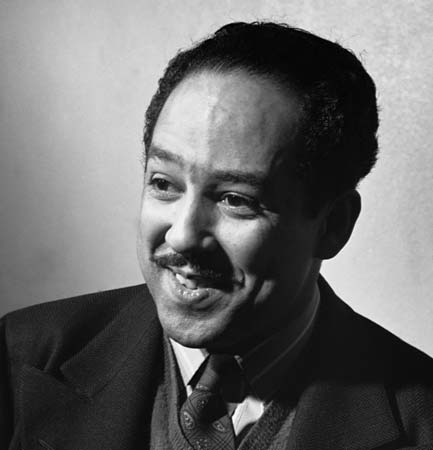 1902 – The American poet, novelist, playwright, short story writer, and columnist Langston Hughes was born in Joplin, Missouri (d.1967). Hughes is known for his work during the Harlem Renaissance.
Academics and biographers today acknowledge that Hughes was a homosexual and included homosexual codes in many of his poems, similar in manner to Walt Whitman, whose work Hughes cited as another influence on his poetry, and most patently in the short story Blessed Assurance which deals with a father's anger over his son's effeminacy and queerness.
It has been noted that to retain the respect and support of black churches and organizations and avoid exacerbating his precarious financial situation, Hughes remained closeted. Arnold Rampersad, the primary biographer of Hughes —though he documents Hughes's admission of a homosexual encounter with a seaman in 1926—asserts that he could not find incontrovertible evidence that the writer was gay. He did determine that Hughes exhibited a preference for other African American men in his work and life This love of black men is evidenced in a number of reported unpublished poems to a black male lover.
Recently, scholars have started to pay attention to the influence of homosexuality on Hughes's literary imagination. Many of Hughes's poems invite gay readings. Such poems enable scholars to theorize on the poet's use of the male-male gaze as a common feature in his writings.
Focusing on such poems as "Joy," "Desire," "Café: 3 A. M.," "Waterfront Streets," "Young Sailor," "Trumpet Player," "Tell Me," and many poems in Montage of a Dream Deferred (1951), we can identify homoeroticism and other gay markings.
On May 22, 1967, Hughes died at the age of 65 from complications after abdominal surgery. His ashes are interred beneath a floor medallion in the middle of the foyer leading to the auditorium named for him within the Arthur Schomburg Center for Research in Black Culture in Harlem. The design on the floor covering his cremated remains is an African cosmogram titled "Rivers." The title is taken from the poem "The Negro Speaks of Rivers" by Hughes. Within the center of the cosmogram and precisely above the ashes of Hughes are the words "My soul has grown deep like the rivers."


Added 2022

Joe & Lord Tod Wadley
1900 – Marion Barbara 'Joe' Carstairs (d.1993) was a wealthy British power boat racer known for her speed and her eccentric lifestyle. In the 1920s she was known as the 'fastest woman on water'.
Carstairs was born in 1900 in Mayfair, London, England, the daughter of Fannie Bostwick, an American heiress. Joe Carstairs' legal father was Scottish army officer Captain Albert Carstairs, first of the Royal Irish Rifles and later the Princess of Wales's Own. Captain Carstairs re-enlisted with the Army the week before Joe was born; he and Evelyn divorced soon afterwards.
Carstairs' mother, an alcoholic and drug addict, later married Captain Francis Francis, with whom she had two more children. She divorced Captain Francis to marry French count Roger de Périgny in 1915, but eventually left him because of his infidelity. Her fourth and last husband, whom she married in 1920, was Serge Voronoff, a Russian–French surgeon who become famous in the 1920s and 1930s for his practice of transplanting monkey testicle tissue into male humans for the claimed purpose of rejuvenation.
Carstairs lived a colourful life. She usually dressed as a man; had tattooed arms; and loved machines, adventure and speed. Openly lesbian, she had numerous affairs with women, including Dolly Wilde—Oscar Wilde's niece and a fellow ambulance driver from Dublin with whom she had lived in Paris—and a string of actresses, most notably Greta Garbo, Tallulah Bankhead, and Marlene Dietrich.
During World War I, Carstairs served in France with the American Red Cross, driving ambulances. After the war, she served with Britain's Royal Army Service Corps in France, re-burying the war-dead; and in Dublin with the Women's Legion Mechanical Transport Section, which acted as transport for British officers during the Irish War of Independence.
Joe Carstairs married a childhood friend, the French aristocrat Count Jacques de Pret, on 7 January 1918 in Paris. The purpose of the marriage was simply to allow Carstairs' access to her trust fund independently of her mother. The marriage was annulled immediately after her mother's death on the grounds of non-consummation. By means of a deed poll, she renounced her married name and resumed using the name Carstairs in February 1922.
In 1920, with three former colleagues from the Women's Legion Mechanical Transport Section, she started the X Garage, a car-hire and chauffeuring service that featured a women-only staff of drivers and mechanics. Carstairs (and her friends and lovers) lived in a flat above the garage, which was situated near Cromwell Gardens in London's fashionable South Kensington district.
Several of the X-Garage staff had served as drivers during the war and spoke French, German, or Italian. The cars and drivers could be hired for long-distance trips and the business specialised in taking grieving relatives for visits to war-graves and former battlefields in France and Belgium. They were also hired for journeys within London and the garage had an arrangement with the Savoy Hotel to transport guests to the theatre or to shows. During the early 1920s, X-Garage cars were a familiar sight in London's fashionable circles.
In 1925, X-Garage closed and Carstairs inherited a fortune from Standard Oil via her mother and grandmother. The same year, she had her first speedboat built and named it Gwen after one of her former lovers. With it, she won her first trophy, the Southampton Water trophy.
She was also given a Steiff doll by a girlfriend, Ruth Baldwin, naming it Lord Tod Wadley. She became exceptionally attached to this doll, keeping it with her until her death, although—unlike Donald Campbell's mascot 'Mr Whoppit'—she didn't take it into her speedboats for fear of losing it. She had clothes made for it in Savile Row and had its name placed with her own on the name plaque on the door of her London apartment.
Between 1925 and 1930, Carstairs spent considerable time in powerboats and became a very successful racer winning many notable trophies – the Duke of York's Trophy in 1926, the Royal Motor Yacht Club International Race, the Daily Telegraph Cup, the Bestise Cup, and the Lucina cup.
Carstairs was known for her generosity to her friends. She was close to several male racing drivers and land speed record competitors, using her considerable wealth to assist them. She paid $10,000 of her money to fund the building of one of the Blue Bird land speed record cars for Sir Malcolm Campbell, who once described her as "the greatest sportsman I know."
After selling Whale Cay, her lavish island home in the Bahamas in 1975, Carstairs relocated to Miami, Florida.  Carstairs died in Naples, Florida, in 1993 at the age of 93. Lord Tod Wadley was cremated with her.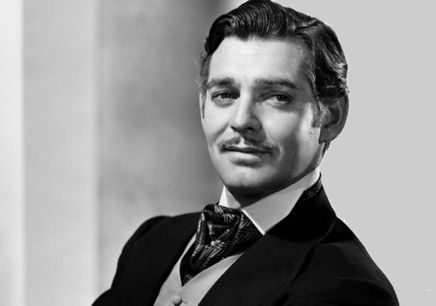 1901 – Clark Gable (d.1960) was an American film actor, often referred to as The King of Hollywood or just simply as The King. Gable began his career as a stage actor and appeared as an extra in silent films between 1924 and 1926, and progressed to supporting roles with a few films for MGM in 1931. The next year he landed his first leading Hollywood role and became a leading man in more than 60 motion pictures over the next three decades.
Gable was arguably best known for his role as Rhett Butler in the epic Gone with the Wind (1939), for which he received his third nomination for the Academy Award for Best Actor. He was also nominated for leading roles in Mutiny on the Bounty (1935), and he won for It Happened One Night (1934).His final screen appearance was The Misfits (1961) with Marilyn Monroe and Montgomery Clift.
When Clark Gable first arrived in Hollywood in 1925, he would do anything or use anyone to advance his career. His first two wives were decidedly unglamorous older women; he was a kept man living the lifestyle of a star. As soon as Gable touched the limelight, he abandoned his second wife and followed wherever his penis led. He tore through Hollywood's women with the appetite of a starving teenager, with one notable exception.
Gable had one homosexual encounter that is well documented. The young Clarke Gable engaged in oral sex with fellow MGM player Billy Haines in order to establish himself at the studio. Billy Haines, who was the most popular male film star of 1930, was the hub of gay Hollywood. He told all his friends about his sexual hookup with Clark Gable in the late 1920s, which was unusual, since Haines usually never bragged about such things. Haines knew first hand the damage that could be caused by a public knowledge of homosexuality. Joan Crawford confirmed the story, and her testament holds up under scrutiny because she was the lifelong best friend of both men. She had no reason to lie about either star, and she cherished the friendship of both.
More than ten years later Gable avenged his gay encounter. Hollywood was awash with both homosexuals and Jews, and Gable let it be known that he held both in disdain. By 1939 Gable had come to personify the image of a super macho male star. During filming of Gone with the Wind, Gable was uncomfortable by the presence of Billy Haines, who visited the set as a guest of director George Cukor (who was both homosexual and Jewish).The legend goes that actor Andy Lawler was at a Hollywood party later and announced, quite loudly and quite likely high on cocaine, that "George is directing one of Billy's old tricks." The laugh at Gable's expense got back to him, and he was outraged. He snarled on set, "I won't be directed by a fairy," which so enraged Cukor that he walked off the set.
MGM decided it needed Gable more than Cukor for this project, and Victor Fleming was ushered in as replacement director, even though Cukor had already worked for two years on preproduction and early filming. Although Gone with the Wind became one of the great films of all time, the incident didn't harm the career of George Cukor, who immediately began working on The Women and continued to make top grossing films.
Gable was crowned "The King of Hollywood", but Carol Lombard joked: "if his cock was one inch shorter, they'd be calling him "the Queen of Hollywood. God knows I love Clark, but he's the worst lay in town."
And Tallulah Bankhead commented, "if his dick was one inch shorter, his name would be Betty Grable, not Clark Gable."

1916 – A California appellate court upholds the "lewd and lascivious act" conviction of a man for having been found on a bed "in contact" with his male partner.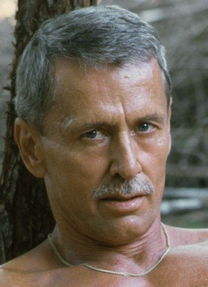 (Click for full Monty)
1935 – Christian Haren, prominent AIDS activist, entrepreneur, and actor, was born (d.1996).
Born and raised in California, Haren served a short stint in the army. After leaving the service, he began working as an actor. In the 1960s Haren received a studio contract from MGM and starred in Vincente Minnelli's Bells Are Ringing, Otto Preminger's In Harm's Way, and Billy Rose's Jumbo. He starred on Broadway in the Bertolt Brecht play The Resistible Rise of Arturo Ui, produced by Tony Richardson.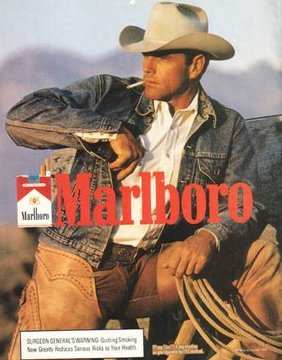 He is best remembered for playing the role of the Marlboro Man in print advertisements in the early 1960s.
Haren was openly gay and the proprietor of the popular Palm Springs gay bar CC Construction Co. in later years. In 1985 he was diagnosed with AIDS and became active in AIDS prevention education. He started "The Wedge", a "safe sex" AIDS prevention organization for teens in San Francisco. Haren died on February 27, 1996, in San Francisco, California of complications from AIDS, aged 61. His life was the subject of the 1998 documentary short Castro Cowboy.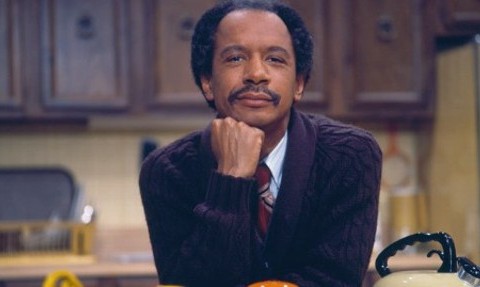 1938 – Sherman Hemsley (d.2012) was an American actor, best known for his role as George Jefferson on the CBS television series All in the Family and The Jeffersons, and as Deacon Ernest Frye on the NBC series Amen.
Hemsley was born and raised in South Philadelphia by his mother, who worked in a lamp factory. He did not meet his father until he was 14. He dropped out of school and joined the United States Air Force, where he served for four years. On leaving the Air Force, he returned to Philadelphia where he worked for the Post Office during the day while attending the Academy of Dramatic Arts at night. He then moved to New York, continuing to work for the Post Office during the day while working as an actor at night. He starred as the character Gitlow in the early 1970s Broadway play Purlie.
While Hemsley was on Broadway with Purlie, Norman Lear called him in 1971 to play the role of George Jefferson in his new sitcom, All in the Family. Hemsley was reluctant to leave his theatre role, but Lear told him that he would hold the role open for him. Hemsley joined the cast two years later. The characters of Hemsley and co-star Isabel Sanford were supporting roles on All in the Family, but were given their own spin-off, The Jeffersons, less than two years after Hemsley made his debut on the show. The Jeffersons proved to be one of Lear's most successful shows, enjoying a run of eleven seasons through 1985.
On July 24, 2012, Hemsley died at his home in El Paso, Texas.
Sherman Hemsley never came out in life. He was a quiet, private man and most of the public never would have known he was gay save for a dispute over his will that involved a "male companion," Kenny Johnston. But even after speculation began swirling, only a few people would speak the truth, like Michael Musto, who ran a post at the Village Voice, "Sherman Hemsley Was A Gay! Deal With It!"
Flora Echinton, his business partner, Enchinton says she had been friends with Hemsley for more than two decades. During this time she lived with Hemsley and Hemsley's friend Kenny Johnston. "But the fact is that I did not know Sherman when he was in the limelight. I met them when they [Hemsley and Johnston] came running from Los Angeles with not one penny, when there was nothing but struggle."
A Military funeral was planned for Mr. Hemsley. He was interred at Fort Bliss National Cemetery at his hometown of El Paso, Texas

1942 – Germany: A legal amendment formally extends the death penalty to men found guilty of having sex with other men.

1949 – France: The Paris Prefect of Police issues a decree forbidding men from dancing together in public.

1955 – A California appellate court upholds an oral copulation conviction after the jury saw graffiti referring to the defendant as "queer."

1960 – On this date four African American students sat down and ordered coffee at a lunch counter in Woolworths in Greensboro, North Carolina. They were refused service, but did not leave. Instead, they waited all day. The scene was repeated over the next few days, with protests spreading to other southern states, resulting in the eventual arrest of over 1,600 persons for participating in sit-ins. The Black Freedom movement was the inspiration for most of the early Gay rights activists in North America.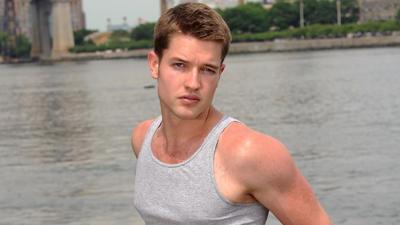 1983 – Ronnie Kroell is an American fashion model, actor & singer best known for appearing on the first season of the Bravo reality series Make Me a Supermodel.
Kroell was born in Chicago, Illinois, and attended Niles North High School in Skokie. There, he became interested in theater. After a break, he attended Harper College, earning his associate degree in political science.
Kroell appeared on season one of Bravo's Make Me a Supermodel. In the show, Ronnie entered into a notable bromance with fellow contestant Ben DiChiara, which was dubbed "Bronnie". He became very popular on the show and won the title of "Fan Favorite" despite placing second behind Holly Kiser.
Following his appearance on the series, Kroell continued to work to establish himself as a model. He signed a contract with New York Model Management and has walked the catwalks for designers such as Philip Sparks, Loris Diran, Malan Breton and Richie Rich. He also featured the cover of Next and Instinct magazines. In June 2010, Ronnie graced the cover of Playgirl magazine along with a provocative layout shot by the internationally renowned fashion photographer Lope Navo. Kroell is currently working on developing a fragrance line and filming a new reality show. Ronnie is the founder of the Friend Movement,LLC organization which is supported by celebrity friends Lisa Vanderpump & Adam Lambert. Kroell co starred in the fourth installment of Q. Allan Brocka's popular Eating Out series, "Eating Out 4: Drama Camp". Ronnie made an appearance in the Andrew Christian mini-challenge as a featured underwear model in an episode of RuPaul's Drag Race.
Kroell is openly gay. Ronnie has been the guest of honor and/or the grand marshal at gay pride events all across the United States.
Ronnie is very much involved in charity and awareness campaigns. Kroell has also contributed to the "I talk about HIV/AIDS Because..." campaign. In addition, Ronnie has worked with Equality Maryland, Gay & Lesbian Alliance Against Defamation (GLAAD), Human Rights Campaign, American Civil Liberties Union (ACLU), the Latino Commission on AIDS (LCOA).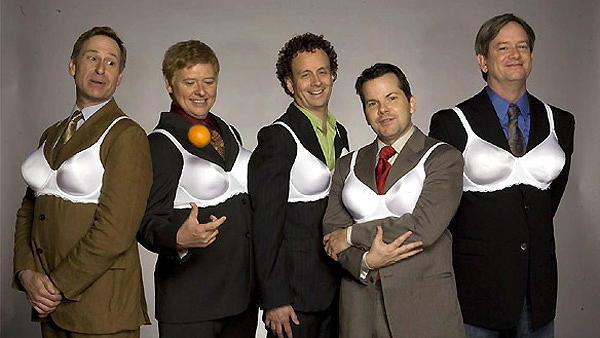 1988 – In February, The Kids in the Hall, a sketch comedy series whose cast includes the openly gay Scott Thompson, debuts on CBC Television. Sketches such as Thompson's character Buddy Cole and the ensemble sketch "The Steps" were among the most visible representations of gay culture on Canadian television during the show's run.
The Kids in the Hall comedy group formed in 1984, consisting of comedians Dave Foley, Kevin McDonald, Bruce McCulloch, Mark McKinney, and Scott Thompson. Their eponymous television show ran from 1988 to 1994 on CBC in Canada, and 1989 to 1995 on CBS and HBO in the United States.
The name of the group came from Sid Caesar, who, if a joke didn't go over, or played worse than expected, would attribute it to "the kids in the hall," referring to a group of young writers hanging around the studio.
The show's sketches were reminiscent of Monty Python's Flying Circus: often quirky or surreal, frequently utilizing drag, with very few celebrity impressions or pop culture parodies; the only recurring celebrity impression was of Queen Elizabeth II, played by Thompson. A recurring character was Mr. Tyzik, played by McKinney, who pretended to crush people's heads from a distance with his fingers. McKinney also played Chicken Lady, a shrill-voiced sexually excitable human-chicken hybrid. Many of the sketches featured gay characters and themes; most of these sketches were written by and starred Scott Thompson, who is openly gay. The show was also notable for reflecting and dealing with the youth subculture of its times, and for incisive sketches about big business and family units.


Relocated 2022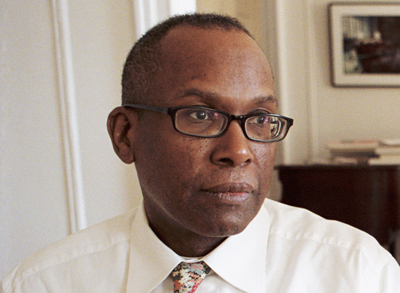 1992 – Darryl Pinckney's first novel High Cotton is published. Pinckney, born in Indianapolis, Indiana (b.1953), is an American novelist, playwright, and essayist.
Pinckney grew up in a middle-class African-American family in Indianapolis, Indiana, where he attended local public schools. He was educated at Columbia University in New York City.
Some of Pinckney's first professional works were theatre texts, plays developed in collaboration with director Robert Wilson. These included the produced works of The Forest (1988) and Orlando (1989). Pinckney returned to theatre with Time Rocker (1995).
His first novel was High Cotton (1992), a semi-autobiographical novel about "growing up black and bourgeois" in 1960s America. His second novel was Black Deutschland (2016), about a young gay black man in Berlin in the late 1980s, just before the fall of the Berlin Wall. Pinckney is also a frequent contributor to the New York Review of Books, Granta, Slate, and The Nation. He frequently explores issues of racial and sexual identities, as expressed in literature.
In the 21st century, Pinckney has published two collections of essays on African-American literature. He has expressed his admiration for the writing of the long-running American CBS soap opera, As the World Turns.
His partner is English poet James Fenton; the couple has been together since 1989. Pinckney lives in New York City and Oxfordshire, England.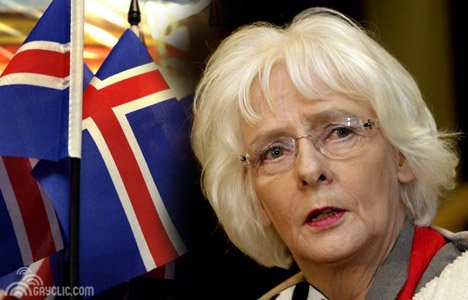 2009 – On this date Jóhanna Sigurðardóttir became the world's first openly Gay prime minister, when Iceland elected her to head up a new parliament. In 2002 she joined in a civil union with the Icelandic author and playwright. The couple legally maried in 2010. Jónína Leósdóttir.

2010 – Fiji: Homosexual conduct is decriminalized.

2012 – An utterly misnamed group called OneMillionMoms made headlines by calling for a boycott of the Dallas-based department store JC Penney for having hired Ellen DeGeneres as its spokesperson. A "project" of the hate group American Family Association, OneMillionMoms was offended that JC Penney had hired an open homosexual spokesperson when most of its customers are "traditional families."
In response to the organization's threat of a boycott, JC Penney president Michael Francis issued a press release declaring, "We share the same fundamental values as Ellen. We couldn't think of a better partner to help us put the fun back into the retail experience."

FEBRUARY 2 →
[{(o)}]|[{(o)}]|[{(o)}]|[{(o)}]| [{(o)}]|[{(o)}]