January 5
[{(o)}]|[{(o)}]|[{(o)}]|[{(o)}]| [{(o)}]|[{(o)}]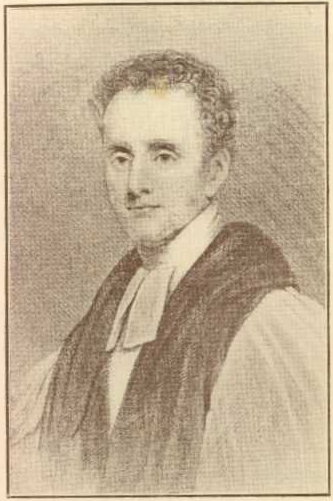 1773 – Richard Heber (d.1833) was an English book-collector.
A taste for book collecting was developed in him in childhood. As an undergraduate, he began to collect a purely classical library, but his taste broadening, he became interested in early English drama and literature, and began his wonderful collection of rare books in these departments. Succeeding on the death of his father in 1804 to large estates in Yorkshire and Shropshire, which he considerably augmented, he forthwith devoted himself to the purchase of rare books. Heber was one of the 18 founders in 1812 of the Roxburghe Club of bibliophiles.
He possessed extensive landed property in Shropshire and Yorkshire, and was High Sheriff of the former county in 1821, was Member of Parliament (MP) for Oxford University from 1821 to 1826, and in 1822 was made a D.C.L. of that University. He was one of the founders of the Athenaeum Club, London.
After ransacking England for books, Heber travelled extensively on the Continent, purchasing everywhere, and leaving large depots of books in Paris, Antwerp, Brussels, Ghent, and elsewhere in the Netherlands and Germany. At booksales he sometimes purchased single volumes, sometimes whole libraries.
Sir Walter Scott
classed Heber's library as
"superior to all others in the world."
He did not confine himself to the purchase of a single copy of a work which took his fancy.
"No gentleman,"
he remarked,
"can be without three copies of a book, one for show, one for use, and one for borrowers."
To such a size did his library grow that it overran eight houses, some in England, some on the Continent.
In 1826 he and Charles Henry Hartshorne, a friend he had made through the Roxburghe Club, encountered gossip and innuendo over the nature of their relationship. John Bull magazine hinted in two of its issues that it was homosexual. Heber abruptly left the country; Hartshorne sued John Bull successfully in the courts.
At his death his collection in England was estimated by at 105,000 volumes, exclusive of many thousands on the Continent, the whole having cost more than £180,000. This immense library was disposed of by auction after the owner's death, the sale lasting 216 days and realizing more than £60,000.
After he died the well-founded gossip that he had been homosexual resurfaced.

1833 – Italy: Giacomo Leopardi (1798-1837) consoles Antonio Ranieri (1806-1888) in one of their many love letters. Giacomo was an Italian philosopher, poet, essayist, and philologist. He is widely seen as one of the most radical and challenging thinkers of the 19th century.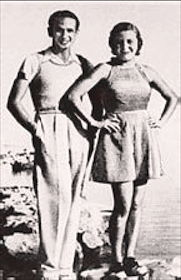 1907 – Rod Riffler, born Rudolf Ungar, (d.1941) was a Croatian modern dance teacher, choreographer and owner of a dance school in Zagreb, who was killed during the Holocaust.
Riffler was born in Osijek to a Jewish parents, Makso and Ilka (née Lang) Ungar. His father was a merchant born in Osijek. Riffler was raised with two siters, Marie Louise and Marija, and younger brother, Rafael. When he moved from Osijek to Zagreb, Riffler opened a dance school and was one of the best teachers of modern dance at the time.
Riffler was mentor and teacher of Lea Deutsch, the well-known Croatian Jewish child actress. He was also a close friend of Deutsch's mother, Ivka.
Riffler was homosexual. In 1941, when the Ustaše (Croatian Fascists) found out that he was a Jew and homosexual, Riffler was arrested and deported to Jasenovac concentration camp. Riffler died from hunger in the Jasenovac concentration camp. He was 34 years old.
In 2010 Croatian director Branko Ivanda made a film "Lea i Darija - Dječje carstvo" (Lea and Darija - Children's Empire), about the tragic destiny of Lea Deutsch, who died while being shipped to Auscwitz. Rod Riffler was portrayed in the movie by Croatian actor Radovan Ruždjak.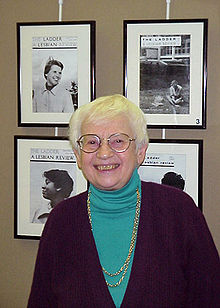 1930 – Kay Lahusen (also known as Kay Tobin) is considered the first openly gay photojournalist of the gay rights movement.(d.2021) Lahusen's photographs of Lesbians appeared on several of the covers of The Ladder from 1964 to 1966 while her partner, Barbara Gittings, was the editor. Lahusen helped with the founding of the original Gay Activists Alliance (GAA) in 1970, she contributed to a New York-based weekly newspaper named Gay Newsweekly, and co-authored The Gay Crusaders with Randy Wicker.
Lahusen was born and brought up in Cincinnati, Ohio and developed her interest in photography as a child. "Even as a kid I liked using a little box camera and pushing it and trying to get something artsy out of it," she recalled. She discovered while in college that she had romantic feelings for a woman and she had a relationship with her for six years, but after the woman left "in order to marry and have a normal life," Lahusen was devastated by the loss.
Lahusen spent the next six years in Boston working in the reference library of the Christian Science Monitor. She met Barbara Gittings in 1961 at a Daughters of Bilitis picnic in Rhode Island. They became a couple and Lahusen moved to Philadelphia to be with Gittings. When Gittings took over The Ladder in 1963, Lahusen made it a priority to improve the quality of art on the covers. Where previously there were simple line drawings, characterized by Lahusen as "pretty bland, little cats, insipid human figures,"
Lahusen began to add photographs of real lesbians on the cover beginning in September 1964. The first showed two women from the back, on a beach looking out to sea. But Lahusen really wanted to add full-face portraits of lesbians. "If you go around as if you don't dare show your face, it sends forth a terrible message," Lahusen remembered. Several covers showed various women willing to pose in profile, or in sunglasses, but in January 1966 she was finally able to get a full face portrait. Lilli Vincenz, open and smiling, adorned the cover of The Ladder. By the end of Gittings' period as editor, Lahusen remembered there was a waiting list of women who wanted to be full-face on the cover of the magazine. Lahusen also wrote articles in The Ladder under the name Kay Tobin, a name she picked out of the phone book, and which she found was easier for people to pronounce and remember.
More recently, her photographs have been featured in exhibits at The William Way Community Center in Philadelphia and the Wilmington Institute Library in Delaware. In 2007, all of Lahusen's photos and writings and Gittings' papers and writings were donated to the New York Public Library. Lahusen and Gittings were together for 46 years when Gittings died of breast cancer on February 18, 2007. Lahusen herself died in 2021.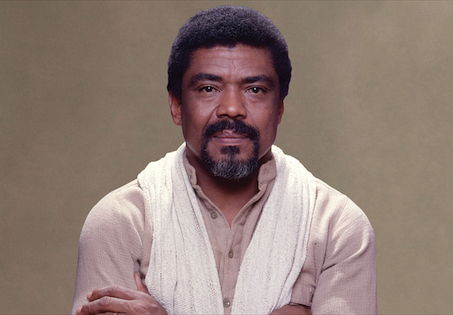 1931 – Alvin Ailey, Jr. (d.1989) was an American choreographer and activist who founded the Alvin Ailey American Dance Theater in New York. Ailey is credited with popularizing modern dance and revolutionizing African-American participation in 20th century concert dance. His company gained the nickname "Cultural Ambassador to the World" because of its extensive international touring. Ailey's choreographic masterpiece Revelations is believed to be the best-known and most often seen modern dance performance.
Ailey was born to his 17-year-old mother, Lula Elizabeth Ailey, in Rogers, Texas. His father abandoned the family when Alvin was only 6 months old. Like many African-Americans living in Texas during the Great Depression, Ailey and his mother moved very often and she had a hard time finding work. Ailey grew up during a time of racial segregation and rumors of violence and lynchings against African-Americans. When Ailey was five, his 22-year-old mother was raped by a group of white men, leaving him afraid of whites. Early experiences in the Southern Baptist church and jook joints instilled in him a fierce sense of black pride that would later figure prominently in Ailey's signature works.
In the fall of 1942, Ailey's mother, like many African Americans, migrated to Los Angeles, California where she had heard there was lucrative work supporting the war effort. Ailey joined his mother later by train, having stayed behind in Texas to finish out the school year. Ailey's first junior high school in California was located in a primarily white school district. As one of the only black students, Ailey felt out of place because of his fear of whites, so the Aileys moved to a predominantly black school district.
Ailey did not become serious about dance until in 1949 his school friend Carmen De Lavallade introduced him to the Hollywood studio of Lester Horton. Horton would prove to be Ailey's major influence, becoming a mentor and giving him both a technique and a foundation with which to grow artistically.
When Horton died in November 1953 the tragedy left the company without an artistic director. The company had outstanding contracts that required and desired new works. When no one else stepped forward, Ailey assumed the role of artistic director. Despite his youth and lack of experience (Ailey was only twenty-two and had choreographed only one dance in a workshop) he began choreographing, directing scene and costume designs, and running rehearsal. Not finding another mentor, he began creating works of his own.
Ailey formed his own group, Alvin Ailey American Dance Theater, in 1958. The group presented its inaugural concert on March 30, 1958. Notable early work included Blues Suite, a piece deriving from blues songs. Ailey's choreography was a dynamic and vibrant mix growing out of his previous training in ballet, modern dance, jazz, and African dance techniques. Ailey insisted upon a complete theatrical experience, including costumes, lighting, and make-up. A work of intense emotional appeal expressing the pain and anger of African Americans, Blues Suite was an instant success and defined Ailey's style.
For his signature work, Revelations, Ailey drew upon his "blood memories" of Texas, the blues, spirituals, and gospel. These forces resulted in the creation of his most popular and critically acclaimed work. Ailey originally intended the dance to be the second part of a larger, evening-length survey of African-American music which he began with Blues Suite.
Ailey was openly gay and is one of the most prominent gay Black men in American history. According to Black gay activist Keith Boykin, this is rarely acknowledged in the Black community due to the stigma surrounding homosexuality. For a time during the 1950s, Ailey was romantically linked with political activist David McReynolds. Ailey died in 1989 at the age of 58. To spare his mother the social stigma of his death from AIDS, he asked his doctor to announce that he had died of terminal blood dyscrasia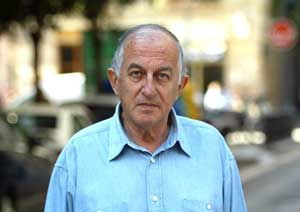 1931 – Today is the birthday of Juan Goytisolo, the Spanish poet and novelist (d.2017). Goytisolo was born in Barcelona in 1931, in an aristocratic family; two of his brothers José Agustín and Luis are also well known writers. His father was imprisoned by the Republican government during the Spanish Civil War while his mother was killed in the first Francoist air raid in 1938.
After law studies, he published his first novel, The Young Assassins, in 1954. His deep opposition to Generalissimo Francisco Franco led him into exile in Paris in 1956, where he worked as a reader for Gallimard. In the early 1960s, he was a friend of Guy Debord and Jean Genet was his mentor. He says of the playwright who could fit all his belongings in a suitcase: "He was alien to all kinds of vanity. Because of him, I discovered I was interested in literature, not in literary life. I try to take my work seriously but not myself." He quotes Genet: "If you know your point of arrival, it's not a literary adventure, it's a bus journey." Breaking with the realism of his earlier novels, he published Marks of Identity (1966), Count Julian (1970), and Juan the Landless (1975). Like all his works, they were banned in Spain until Franco's death.
Juan Goytisolo was married to the publisher, novelist and screenwriter Monique Lange, a cousin of novelist Marcel Proust, Emmanuel Berl, and the philosopher Henri Bergson. Monique Lange died in 1996. After her death, he is noted as saying their once shared Paris apartment had become like a tomb. In 1997 he moved to Marrakesh, in part due to the Arab culture's acceptance of his homosexuality. He loved Arabs, particularly illiterate or uneducated men whose gayness is not marked by effeminate behavior but a hyper virility. In Edmund White's view Goytisolo "is an apostle of the revolutionary, anarchic power of sexuality, of the desiring body, to break through the sterile confines of class."
His masterpiece is either his two-volume memoir, groundbreaking for among other things their frankness about gay sex, or his trilogy comprised of Marks of Identity, Count Julian, and Juan the Landless. His most recent novel, A Cock-Eyed Comedy, recounts the ribald sexual antics of a priest in Goytisolo's typically subversive style.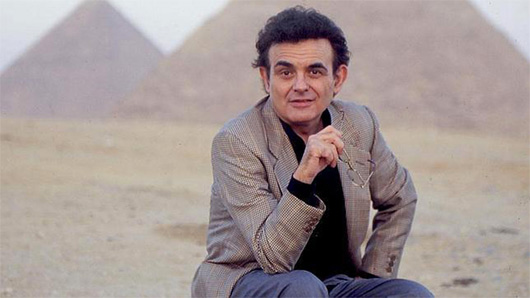 1942 – The Spanish novelist Terenci Moix had a fascination for the ordinary combined with beautifully wrought language, and a love of good living, honed by lonely hours struggling for literary perfection. His Onades sobre una roca deserta, (Waves On A Desolate Rock) won the 1968 Pla prize.
The following year, he published El dia que va morir Marilyn (The Day That Marilyn Died), which became the talisman-book of his generation. This famous novel follows two Barcelona families from before the Spanish civil war to the new freedoms of the 1960s.
Moix was born to a lower middle-class family in Barcelona's old city, and christened Ramon. In the bitter years after the civil war, he grew up in the Plaza del Peso de la Paja (straw-weighing square). El peso de la paja also means the "weight of wanking" – the sort of double entendre that Moix adored – and, in the 1990s, became the title of his three-volume autobiography.
He left school at 14, and fled from his parents' rows to live for several years in Paris, London and Rome. Abroad, he met 1960s pop culture, which reaffirmed the value of the world of films he had escaped into as a child. He became, too, a man of formidable knowledge and culture – a linguist, an opera-lover and an Egyptologist.
Moix chose early to live his life as freely as possible. He returned to Barcelona in the mid-1960s to become openly (and illegally) homosexual, irreverently exhibitionist, scandalous and obscenely witty. Some say he named himself Terenci after the young Terence Stamp.
In 1986, he won the Planeta prize with No digas que fue un sueño (Don't Say It Was A Dream), a reworking of the story of Antony and Cleopatra. This sold more than a million copies, and brought him mass popularity. It is a book of lyrical, rich language, peppered with mordant darts of irony and laughing vulgarity.
Four more novels on ancient Egypt followed, culminating in El arpista ciego (The Blind Harpist, 2002). He was wont to say, with a rich camp chuckle, that he had been left by seven lovers, so took refuge in frequent visits to Egypt – first in the 1960s – and a vast collection of videos. Egypt and films were the loves that never betrayed him.
Moix lived life on his own terms. Transgressing society's norms, he found that masses of people ended up loving him for his freedom and integrity. His best books are landmarks in modern Spanish literature.
He died in 2003 aged 61 from emphysema.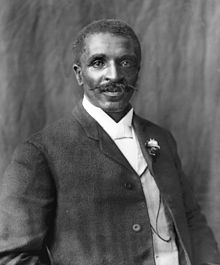 1943 – Died: George Washington Carver (b.January 1864 or 1865) was an American scientist, botanist, educator, and inventor. The exact day and year of his birth are unknown; he is believed to have been born into slavery in Missouri in January 1864.
Carver's reputation is based on his research into and promotion of alternative crops to cotton, such as peanuts, soybeans and sweet potatoes, which also aided nutrition for farm families. He wanted poor farmers to grow alternative crops both as a source of their own food and as a source of other products to improve their quality of life. The most popular of his 44 practical bulletins for farmers contained 105 food recipes using peanuts. He also developed and promoted about 100 products made from peanuts that were useful for the house and farm, including cosmetics, dyes, paints, plastics, gasoline, and nitroglycerin. He received numerous honors for his work, including the Spingarn Medal of the NAACP.
Carver never married or expressed interest in dating women, and rumors circulated about his sexuality at Tuskegee Institute while he was an employee. In particular, his enjoyment of giving "therapeutic" peanut oil massages to and engaging in horseplay with handsome men was seen as unusual.
Late in his career, Carver established a life and research partnership with another male scientist, Austin Wingate Curtis, Jr. Curtis accompanied Carver everywhere, providing comfort, assistance and protection, making it possible for Carver to continue his work. Carver would gently tuck his hand into Curtis's arm when the two set off to check experiments.
The two men lived together from 1934 until Carver's death in 1943. Carver and Curtis kept details of their lives discreet, and as such historians know little about how these men understood their relationship. Nonetheless, the fact that Carver willed his assets to Curtis testifies to the significance of their relationship.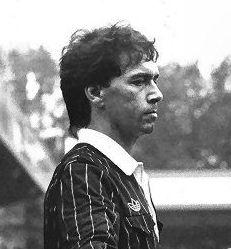 1943 – On this date the famed Dutch soccer referee Ignace Van Swieten was born (d. 2005), He was born in a Japanese POW camp near Semarang in Indonesia, a Dutch colony at the time.
Van Swieten was openly Gay at a time when it was not accepted in professional sports. Hell it's still tough. According to a 2009 poll conducted by the Dutch football magazine, Magazine Voetbal International, 33% of professional football players in the Dutch league expressed the notion that if a footballer came out of the closet, he wouldn't have a life anymore. Twenty-five percent believe that homosexuality will always be a taboo. Sixty percent feel that there is no place for homosexuals in Dutch football. Only eleven players said that they do not consider it a taboo anymore.
Van Swieten received a lot of hatred from players and fans alike, including an attack with a hammer, but is now considered a great figure in Dutch Football and a valued teacher to other players. He was also a teacher at the KNVB Academy, the Educational Department of the Royal Netherlands Football Association. He died of lung disease in 2005.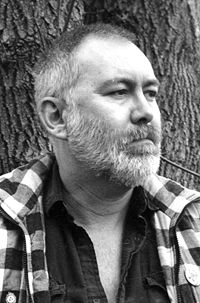 1945 – English-Canadian writer, editor, publisher and activist Ian Young was born in London ("within sound of Bow Bells") during an air raid. He came, he says, "from a distinguished working class family of compositors, calligraphers, accountants, engineers, law clerks, amateur performers, fishmongers, fortune tellers and school dinner ladies." His father served as an officer in the Royal Air Force.
The Young family emigrated from Britain ("not once but three times") and Ian, an only child, grew familiar with South Africa, Canada and England before settling with his parents in Toronto in 1957.
In the 1960's, dividing his time between the University of Toronto and Yorkville (Toronto's short-lived bohemia), Young became involved with the Peace and Civil Rights movements, and published his first poetry chapbook, a cycle of love poems. In 1969 he was involved in the early organizing of the University of Toronto Homophile Association (UTHA), the first post-Stonewall gay organization in Canada and the first formed at a Canadian university.
A frequent contributor to the emerging gay press in North America, Britain and Europe, he spent much of the decade living in New York City and London. In 1970 he founded Catalyst, the first gay literary publishing house; over the next decade it issued over thirty titles by Canadian, British and American writers. He edited the pioneering gay literary anthologies The Male Muse (1973), On the Line (1981) and Son of the Male Muse (1983), and compiled the standard reference work The Male Homosexual in Literature: A Bibliography (2nd edition, 1982). His book review columns "The Ivory Tunnel" and "Stacks" appeared in The Body Politic from 1975-1985 and in Torso from 1991-2000 and from 2005-2008.
Returning to Toronto in 1981, Young took part in the founding of the Hermetic Order of the Silver Sword. His deepening interest in ceremonial magic is reflected in his 1986 collection of poems Sex Magick.
In the 1990's, while living part-time in Banff, Young made a study of alternative and dissident theories of AIDS, compiling a bibliography on the subject and collaborating with
John Lauritsen
on the anthology
The AIDS Cult
(1997). He was a co-founder of Health Education AIDS Liaison (HEAL) Toronto, a non-profit, community-based education network. A talk,
"AIDS and the Fate of Gay Liberation,"
delivered at the Libertarian Book Club in New York City, grew into
The Stonewall Experiment: A Gay Psychohistory
(1995), a discourse on the psychic life of gay men from the age of Whitman to the AIDS crisis.
Young's writing has appeared in some fifty anthologies and has been translated into several languages.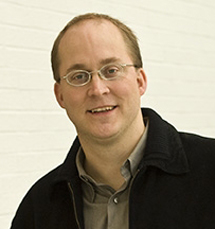 1965 – Robert Beachy, born in Aibonito, Puerto Rico, is associate professor of history at Underwood International College at Yonsei University in Seoul, South Korea. He formerly taught at Goucher College in Baltimore, Maryland. He received his Ph.D. from the University of Chicago in 1998. Beachy specializes in the intellectual and cultural history of Germany and Europe, and is known for his work on the history of sexuality in the Weimar Republic, under the Nazis, and in Germany after the Second World War.
In 2009, Beachy was named a fellow of the John Simon Guggenheim Memorial Foundation for his research on homosexuality in Nazi Germany. Beachy's work also has received support from the Huntington Library, the National Humanities Center, the Max Planck Institute for History, the Herzog August Bibliothek in Wolfenbüttel, the German Academic Exchange Service (DAAD) and the American Philosophical Society.
In 2015, his work "Gay Berlin: Birthplace of a Modern Identity" was named a Stonewall Honor Book in Non-Fiction by the American Library Association.

1967 – Pride, a Los Angeles homophile group, mobilizes a crowd of several hundred demonstrators on Sunset Boulevard to protest police raids on gay bars.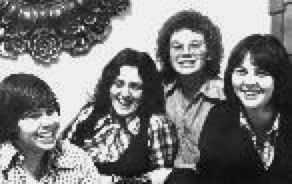 1974 – The Brunswick Four were four lesbians involved in a historic incident in Toronto, Ontario in 1974. The four were evicted from the Brunswick Tavern, a working-class beer hall on Bloor Street, subsequently arrested, and three were later tried in Ontario Court for obstruction of justice.
On January 5, 1974, Adrienne Potts, Pat Murphy, Sue Wells and Heather (Beyer) Elizabeth performed a song at amateur night at the Brunswick Tavern. Their chosen song, "I Enjoy Being A Dyke" (a parody of "I Enjoy Being a Girl", a song by Rodgers and Hammerstein from the musical play Flower Drum Song) drew the attention of the bar's owner.
The four were asked by the owner to leave the premises. They refused to leave, and were arrested. The lesbians alleged verbal and physical police harassment as a result of the incident.
Three of the Brunswick Four were charged, and two of the women were acquitted in May 1974. One of the four; Adrienne Potts, served three months probation. They were represented by lawyer Judy LaMarsh who was a former Liberal Cabinet Minister. Ms. LaMarsh represented them 'Pro-bono' because she was outraged by the treatment they endured at the hands of the police.
Gay historian Tom Warner believes that the arrest and its consequences was a key incident ushering in a more militant gay and lesbian liberation movement in Canada, much as the Stonewall Inn Riots politicized gays and lesbians in the United States. Warner also notes that this was one of the first occasions that a gay or lesbian topic received extensive press coverage in Canada.


1977 – The Lesbian Organization of Toronto moves to new center on Jarvis Street, sharing with feminist publication The Other Woman and coffeehouse called Three of Cups.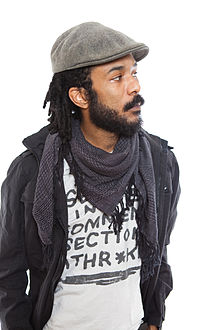 1978 – Yitz Jordan, better known by his stage name Y-Love, is a Los Angeles-based American hip-hop artist. An Orthodox Jew, Jordan was formerly Hasidic. Jordan rhymes in a mixture of English, Hebrew, Yiddish, Arabic, Latin and Aramaic, often covering social, political and religious themes.
Jordan, an only child, was born and raised in Baltimore, Maryland to a Christian Ethiopian father and Puerto Rican mother, occasionally attending a Baptist church. As a youth, Jordan was a fan of the rhymes of KRS-ONE and Public Enemy's Chuck D.
Jordan first became interested in Judaism at the age of seven. "I saw a commercial that said, 'Happy Passover from your friends at Channel 2,'" he said, "and I went drawing six-pointed stars on everything at my mother's house." He started wearing a kippah and observing Shabbat at 14, and converted to Judaism around the turn of millennium. He later spent time studying at a yeshiva in Jerusalem. Jordan has also read the Quran, believing that familiarity with a variety of religious texts will help bring understanding.
After moving to Brooklyn in 2001, Jordan began performing at open mics around the city as Y-Love. In the Fall of 2008, Y-Love released his first solo full-length album, This Is Babylon. XXL said the album "balances Jewish spirituality with party rhymes and political commentary in an effort to spread [Y-Love's] message of global unity."
In May 2012, Jordan came out as gay. He still identifies as an Orthodox Jew. He received a measure of criticism from the local Jewish population for also being a member of the hip hop community.


1978 – Toronto Police lay charges laid by police against Pink Triangle Press and three officers under Criminal Code section 159 ("possession of obscene material for distribution") and section 164 ("use of the mails for purpose of transmitting anything that is indecent, immoral or scurrilous").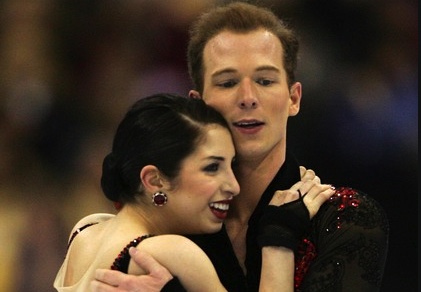 1984 – Ryan O'Meara, born in Houston, Texas, is an American ice dancer. With partner Jamie Silverstein, he is a 2006 Olympian. Following his retirement from competitive skating, he began working full-time as a coach and an interior designer.
O'Meara competed on the novice and junior levels with Melissa Ralph and Lia Nitake, having some success with them both. He won four straight medals at the U.S. Championships on the novice and junior levels between 1999 and 2002, two with Ralph and two with Nitake. He competed with Lydia Manon from 2003 to 2005. With Manon, he won the bronze medal at the 2005 U.S. Championships and at the 2005 Four Continents, following which Manon decided to end the partnership.
He began training with Jamie Silverstein, a former World Junior Champion with Justin Pekarek, in April 2005. They were coached by Igor Shpilband and Marina Zueva in Canton, Michigan. Silverstein and O'Meara had sudden success. They were sent as a host entry to the 2005 Skate America, their first international competition together as a team, and placed 5th.
They won the bronze medal at the 2006 U.S. Championships, which qualified them for the 2006 Winter Olympics and the 2006 Four Continents Championships. They competed at the Four Continents and placed 6th.
At the Olympics, they placed 18th in the compulsory dance, 16th in the original dance, and 18th in the free dance, placing 16th overall out of 23 teams. They chose not to compete at the 2006 World Championships. U.S. pewter medalists Morgan Matthews and Maxim Zavozin were sent in their place.
In the spring of 2006, Silverstein and O'Meara announced they would be taking time off from competitive skating. Their partnership ended soon after and O'Meara retired from competitive skating.
O'Meara works as a coach. He owns an interior design business called "Palavela Home", which is named after the Palavela, the venue for the figure skating competition at the Olympics. O'Meara is openly gay

1988 – Raleigh, North Carolina enacts a gay rights ordinance. Raleigh is the hometown of the famous homophobe Jesse Helms.

JANUARY 6 →
[{(o)}]|[{(o)}]|[{(o)}]|[{(o)}]| [{(o)}]|[{(o)}]