January 29
[{(o)}]|[{(o)}]|[{(o)}]|[{(o)}]| [{(o)}]|[{(o)}]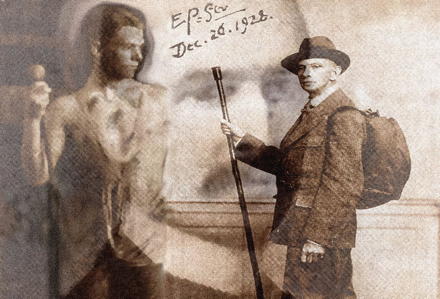 Stevenson (Right and background); Cover for "Imre" (Left)
1858 – Edward Irenaeus Prime-Stevenson (d.1942) was an American author. He used the pseudonym Xavier Mayne.
Edward Prime-Stevenson was born in Madison, New Jersey. His father was a Presbyterian minister and a school principal; his mother was the offspring of a family of men of letters.
After studying law, Stevenson decided to become a writer and a journalist. In 1901 he moved to Europe, living in Florence and Lausanne, where he died of a heart attack in 1942.
In 1896 Stevenson published The Square of Sevens, and the Parallelogram: An Authoritative Method of Cartomancy with a Prefatory Note by Robert Antrobus that was supposedly written in 1735. However, it is believed that he was the author.
In 1906, under the pseudonym Xavier Mayne, Stevenson published the homosexually themed novel Imre: A Memorandum, but fifteen years earlier, Stevenson had published another milestone work, Left to Themselves (1891), a young adult novel described by its author as "homosexual in essence," the first such book ever published; and in 1908 a sexology study, The Intersexes, a defense of homosexuality from a scientific, legal, historical, and personal perspective.

1954 – The New Mexico Supreme Court rules that emission is not necessary to prove sodomy.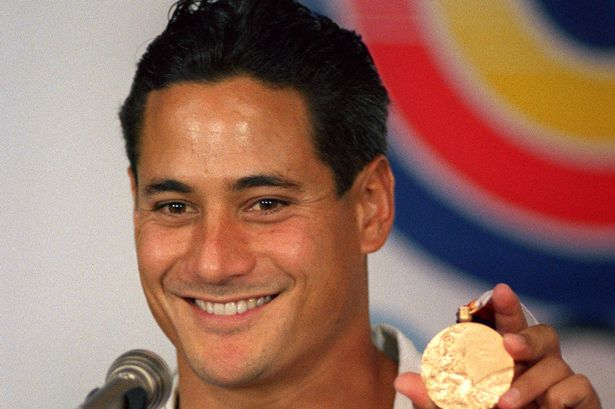 1960 – Olympic gold-medal winning diver and gay rights activist Greg Louganis was born in El Cajon, California on this date. Of Samoan/Swedish descent, Louganis first won a silver medal at the 1976 Summer Olympics in Montreal. He was considered a favorite for two gold medals in the 1980 Summer Olympics in Moscow but was denied the chance with the American boycott of the games that year. Louganis won gold medals in the 1984 Los Angeles Olympics, two gold medals in the 1988 Seoul Olympics. He is widely regarded as the greatest Olympic diver of all time.
In the 1988 Seoul Olympics, he suffered a concussion after hitting his head on the springboard during the preliminary rounds while performing a reverse 2½ pike. He completed the preliminaries despite his injury, and went on to repeat a similar dive during the finals, earning the gold medal.
In 1994, after much speculation, Louganis announced he was gay and went on to perform in the Gay Games. In 1995, Louganis's autobiography co-written with Eric Marcus, entitled Breaking the Surface,it which he revealed he is HIV positive, was published. A 1997 made-for-television movie, "Breaking the Surface: The Greg Louganis Story," was aired on national television in the United States.
He also produced a video diary called Looking To the Light, which picked up where Breaking the Surface left off. In the years since his diagnosis was made public, Louganis has been an outspoken HIV awareness advocate.
In the October/November 2010 issue of ABILITY Magazine, Louganis stated that the "Don't Ask, Don't Tell" policy is "absurd," "unconstitutional," and a "witch-hunt." He added that "gay men and women have been serving this country for years. . . [it's] basically encouraging people who are serving our country to lie to each other."
Since retiring from competitive diving, Louganis has done some acting, most notably appearing in an off-Broadway production of the Paul Rudnick play "Jeffrey." As a hobby, he competes at the top level of dog agility with his Jack Russell Terriers.
In 2013, Louganis announced his engagement to marry his boyfriend Johnny Chaillot, a paralegal. They married in October 2013.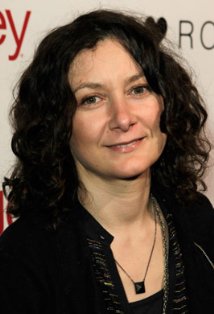 1975 – Sara Gilbert first came to the notice of queer television viewers when she was cast in the role of younger daughter Darlene on the long-running television series Roseanne (1988-1997). Gilbert's Darlene was a devilishly sarcastic tomboy who became an immediate favorite with lesbian audiences. Queer viewers who had watched her grow up on Roseanne and sighed with guilty pleasure when she kissed Drew Barrymore in Katt Shea's creepy Poison Ivy (1992) felt only the slightest surprise when Gilbert came out publicly as a lesbian in 2004.
Gilbert was born Sara Rebecca Abeles into a theatrical family in California. Her grandfather Harry Crane had helped create the pioneering 1950s comedy series The Honeymooners. In 1981, when her older sister Melissa Gilbert was honored with a star on the Hollywood Walk of Fame for her role as Laura Ingalls on Little House on the Prairie (1974-1983), Sara determined that she would be an actor too.
Sara, then using her birth name Abeles, began with commercials and, in 1982, got a role in the television series Tales of the Apple Dumpling Gang. In 1984, she adopted Sara Gilbert as her stage name and was cast in 1988 for a role on the new ABC sitcom Roseanne.
Gilbert was so popular on the show that the producers wrote around her when she attended Yale University, where she earned a B.A. in art in 1997 while still working on Roseanne. She also appeared in a number of films, including Poison Ivy, which starred Drew Barrymore as a teenage temptress who seduces both Gilbert's character and her screen father.
Since then, she has continued to work regularly as an actress, garnering roles on television series such as ER, where she appeared in 14 episodes from 2004 to 2007, Will and Grace, and Strong Medicine, and in films, such as her 2001 reunion with Drew Barrymore, Penny Marshall's Riding in Cars With Boys.
In 2005, Gilbert joined the cast of the WB series Twins, in a role that had been created with her in mind, the brainy, socially awkward half of a pair of fraternal twins. The series was canceled after a single year, but in 2006 Gilbert joined the supporting cast of the CBS series The Class.
As a teenager, Gilbert dated her Roseanne (and later The Big Bang Theory) co-star Johnny Galecki (their characters also dated). During their relationship she realized she was a lesbian. She remains close friends with Galecki.
In 2001, Gilbert began a relationship with television producer Allison Adler. They have two children — a son, Levi Hank, born to Adler in October 2004, and a daughter, Sawyer Jane, born to Gilbert in August 2007. For many years, Gilbert remained private about her sexuality, choosing not to publicly discuss her personal life. In July 2010, as she prepared to launch her talk show, The Talk, Gilbert confirmed that she was a lesbian. In August 2011, Gilbert announced that she and Adler had separated amicably.
Following the breakup, Gilbert began a relationship with songwriter, music producer and former 4 Non Blondes frontwoman Linda Perry. Gilbert announced their engagement in April 2013,[23] and the pair married on March 30, 2014. Gilbert gave birth to their son, Rhodes Emilio Gilbert Perry, on February 28, 2015.
An eight-episode revival series of Roseanne was developed, with Gilbert as an executive producer. It was confirmed on May 16, 2017, and the eight episodes, picked up by ABC, began airing March 27, 2018. Due to the revival's strong ratings and positive critical reception, a second season was announced. However, on May 29, 2018, in the wake of controversial remarks made by Barr on Twitter also regarding Valerie Jarrett (VJ, an advisor of former president Barack Obama), ABC cancelled the revival after a single season. Gilbert distanced herself and the show from Barr's tweets saying that her comments are "abhorrent and do not reflect the beliefs of our cast and crew or anyone associated with our show".
On June 21, 2018, ABC announced that the network had ordered a 10-episode spin-off of Roseanne with all of the regular cast members except Barr planning to return. The series is titled "The Conners" and premiered in October 2018, with Gilbert starring and serving as an executive producer.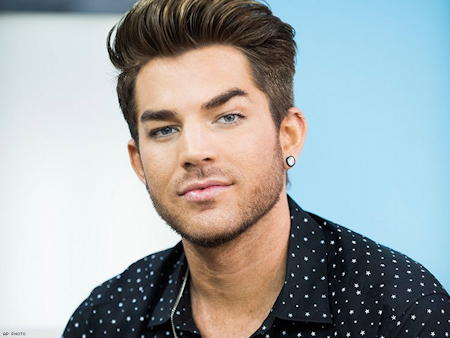 1982 – Adam Lambert is an American singer-songwriter and stage actor. Born in Indianapolis but raised in San Diego, Lambert had dreamed of becoming a performer after appearing in numerous amateur productions in his childhood and adolescence. His passion overtook him when deciding to drop out of college, pursue his career, and perform in various professional theatrical productions across the world. Lambert came to prominence through his appearance on the eighth season of American Idol.
Adam Lambert has been a stage actor since he was about ten years old. He was cast as Linus in San Diego's Lyceum Theater's production of You're a Good Man, Charlie Brown. He also played the part of Joshua in The Ten Commandments: The Musical at the Kodak Theatre alongside Val Kilmer, and was one of the only actors in the play that garnered a positive review. He was also the understudy for the part of Fiyero in the touring and Los Angeles casts of the musical Wicked. Since 2004, he has regularly performed at the Zodiac Show, which was co-created by Carmit Bachar of the Pussycat Dolls. He also performed at the Upright Cabaret.
On May 20, 2009, Lambert was announced as the runner-up for the eighth season of American Idol. There was a school of thought that the 'flamboyant' Lambert, already widely rumoured to be gay, lost out to the much blander and more mainstream Kris Allen – a devout Christian - by the Christian Right mobilising their voting forces to prevent a homosexual winning America's most popular show. It is likely that Adam Lambert, like several other notable non-winners of the show will prove to be the winner in the end.
Photos of Lambert romantically kissing another man surfaced while he was competing on American Idol. Initially shown and discussed by commentators on The O'Reilly Factor, the panel agreed that the images would likely have no impact on the competition. Lambert confirmed that the photos were of him, stating he had nothing to hide and has always been open about his life.
Mainstream media speculation had centered on Lambert's sexuality; presuming he was gay, he would be the first gay American Idol. Much of the media focus regarded the readiness of American Idol voters for an openly gay winner. Asked by Rolling Stone whether the speculation surrounding his sexual orientation impacted the final vote, Lambert laughed and said "probably".
He confirmed that he was gay, to no-one's surprise, in a Rolling Stone cover story interview shortly after he was named the American Idol runner-up. The Times later identified Lambert as the first openly gay mainstream pop artist to launch a career on a major label in the United States. "I knew that label [gay] would be attached to me from there on out, and I think people would jump to conclusions with that label," he says. "I've seen a lot of press where they say, 'openly gay singer Adam Lambert.' It's like the gay part comes before the singer part, and I'm like, 'That doesn't define who I am.'"
After having a short relationship with interior designer Drake LaBry in 2009, Lambert had been in a relationship with Finnish reality TV personality Sauli Koskinen since November 2010, April 2013, when Lambert announced that they had split up amicably and expected to remain friends.
Alongside his solo career, Lambert has collaborated with rock band Queen as lead vocalist for Queen + Adam Lambert since 2011, culminating in a successful worldwide tour from 2014 to 2018.
Lambert has contributed to the advancement of social acceptance towards LGBT people and was presented, by Sam Sparro, the Equality Idol award at Equality California Los Angeles' annual Equality Awards for being an exemplary role model for the LGBT community in addition to being honored at a PFLAG National Los Angeles event where he presented with an inverted triangle which makes up part of the PFLAG logo that represents parental and familial love and support for LGBT people. Lambert has also received a GLAAD Media Award nomination for Outstanding Music Artist in 2010. The same year, he lent his voice to a one-and-a-half minute video message on YouTube for the "It Gets Better" campaign - a project created by columnist Dan Savage in response to school bullying and a rash of suicides among young LGBT people aiming to "provide hope to youth struggling with their identity." Recorded while Lambert was touring, the clip showed Lambert encouraging viewers to have pride in themselves and not allow bullies to win.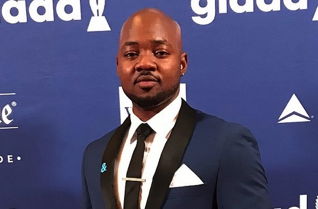 1983 – Brian Michael Smith is an American actor known for his recurring role OWN's Queen Sugar as well as appearances on NBC's Chicago P.D., HBO's Girls and Showtime thriller Homeland.
Brian Michael Smith was born and raised in Ann Arbor, MI. He was raised by his mother, Ingrid Smith, an event planner and Ford Motor Company employee, with the support of his close-knit family. He and his mother spent his early years living with aunts, cousins and adopted brother.
Although assigned-female at birth, he self-identified and was perceived as male throughout his childhood. He challenged pressures to conform to his assigned role through performance and athletics.
While attending Ann Arbor Pioneer High School he played Defensive End and Fullback on the Boys Football team during the Fall and set records in throws and pole vaulting on the Girls Track & Field team in the Spring.
On September 17, 1999 during a game at Traverse City, became the First Female* Athlete to score a Varsity touchdown in the State of Michigan.
He studied acting and video production at Kent State University. Upon graduation he began teaching drama and media literacy to teens until moving to New York City to pursue his career in acting.
In 2017, Michael booked the role of Officer Antoine "Toine" Wilkins, on OWN's Queen Sugar. Toine also happens to be a Transgender man.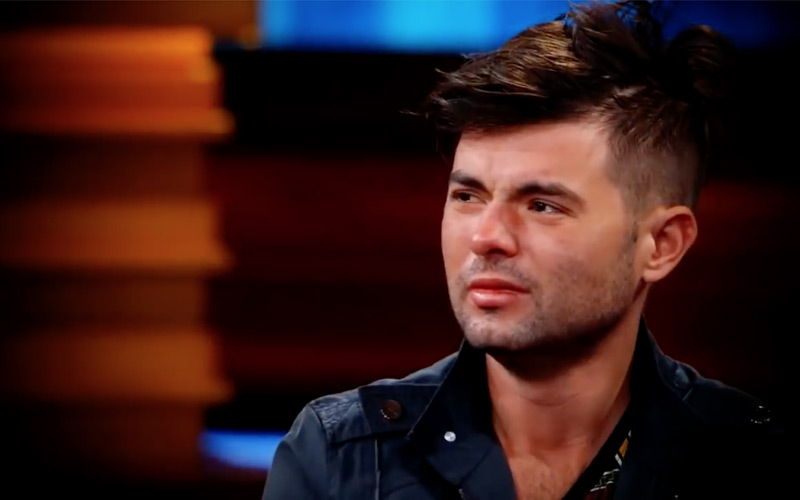 1985 – Todd Herzog is a former reality TV personality who became the winner of Survivor: China in 2007. In late 2013, Herzog appeared on the television show Dr. Phil due to an alcoholism problem and was considered to be "closer to death than any Dr. Phil guest".
Herzog's hometown is Pleasant Grove, Utah. Before appearing on Survivor, he worked as a flight attendant for SkyWest Airlines. Herzog is openly gay, and dated Survivor: Tocantins contestant Spencer Duhm.
Herzog had both American and Canadian citizenship when he was on Survivor, however, for legal reasons, he had to renounce his Canadian citizenship in order to claim his million dollar prize.
In 2013, Herzog was suffering from alcoholism. For not immediately obvious reasons, his mother contacted Dr. Phil's producers. Other Survivor contestants, including close friends Courtney Yates and Sandra Diaz-Twine, offered encouragement and support to Herzog, while his mother reportedly received "thousands" of e-mails and messages. Herzog maintained sobriety for a period but then suffered a relapse. Doctor Phil did an update on his case and reported that Herzog was suffering vivid hallucinations and was taken to the emergency room with a blood alcohol level of .5
In 2017 the National Don't H8 organization named Herzog "King of Don't H8." The title was previous held by Sordid Live's star Jason Dottley and Hatchetman star Ronnie Paulley. The organization stands for anti-bullying and acceptance. Herzog was selected based on his heart and dedication to the LGBT community.
Herzog became engaged to Jess Hermansen in August 2019, and the two married on November 11, 2020.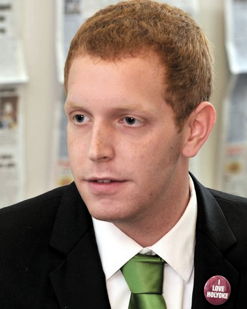 1990 – In 2012, Alex Morse was elected at 22 years old as mayor as Mayor of Holyoke, Massachussets.
A Holyoke native who became active in the community early on, he joined the city's Youth Commission at age 12. "I've always been very proactive and mature, and incredibly focused. Because I can talk intelligently and passionately about Holyoke...my age was never an obstacle. It never really mattered."
Morse is also gay. He started Holyoke High School's chapter of the Gay-Straight Alliance and founded the city's first GLBTQ non-profit organization, Holyoke For All, which hosts an annual "pride prom" and offers support groups, advocacy training, and scholarship assistance for GLBTQ youth.
When he took office on Jan. 3, 2013, he became the country's youngest openly gay mayor -- a label that, Morse said, is even less significant than his age. "I've been open and honest about [my sexuality]," he said. "I haven't found it to be problematic. Whenever you claim something as your own, no one can use it against you."

2007 – Israeli couple (Avi & Binyamin Rose) become first gay couple to legally register in Jerusalem after the Supreme Court ruled in their favour

JANUARY 30 →
[{(o)}]|[{(o)}]|[{(o)}]|[{(o)}]| [{(o)}]|[{(o)}]