July 21
[{(o)}]|[{(o)}]|[{(o)}]|[{(o)}]| [{(o)}]|[{(o)}]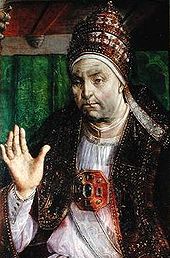 1414 – Pope Sixtus IV (d.1484), born Francesco della Rovere, was Pope from 9 August 1471 to his death in 1484. His accomplishments as pope included the establishment of the Sistine Chapel; the group of artists that he brought together introduced the Early Renaissance into Rome with the first masterpiece of the city's new artistic age, the Vatican Archives. Sixtus also furthered the agenda of the Spanish Inquisition and annulled the decrees of the Council of Constance. He was famed for his nepotism and was personally involved in the infamous Pazzi Conspiracy against the Medici family.
Sixtus has been accused of having had male lovers,as mentioned in the diary records of 1484 of the historian Stefano Infessura. Infessura called him a "lover of boys and sodomites", and suggested he awarded benefices and bishoprics in return for sexual favours and nominated a number of young men as cardinals, some of whom were celebrated for their looks (including his own nephews).
While it is indisputable that Sixtus favoured his relatives in the hope of having faithful executors of policy, as was often the practice at that time, there is less evidence of direct corruption or favouritism. The exception may perhaps be Giovanni Sclafenato, who was appointed as cardinal according to the papal epitaph on his tomb for "ingenuousness, loyalty and his other gifts of soul and body" The inscription lends support to allegations that his "physical endowments" helped to inspired the favors that the Pope extended to him. Scurrilous pasquinades were also said to have appeared on the statues of Rome.
The English theologian John Bale attributed to Sixtus "the authorisation to practice sodomy during periods of warm weather" to the "Cardinal of Santa Lucia". Likewise an anonymous work, True history of the lives of the Popes of Rome, circulated in London during 1679, accused Sixtus of setting up a brothel for both sexes. However, such accusations by Protestant polemicists are easily dismissed as anti-Catholic propaganda.
Sixtus IV is remembered most for his art patronage, which included the erection and first decorations of the Sistine chapel. Among the artists most prominent in his reign was the Florentine homosexual Botticelli.

1730 – The Netherlands: Holland issues an edict justifying arrests and capital punishment of homosexuals.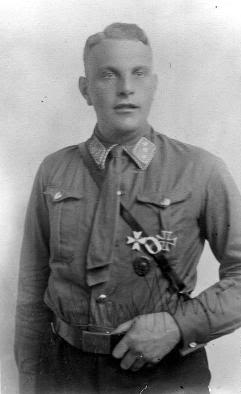 1887 – Edmund Heines (d.1934) was a Nazi Party leader and Ernst Röhm's deputy in the Sturmabteilung or SA. He was born in Munich on July 21, 1887. He volunteered into the army in 1915 and won the Iron Cross (first class) in 1916. He served the German army during World War I and was discharged as a lieutenant in 1918. In 1925 he joined the Nazi Party, even though he was gay, when it was still a mild socialist organization for workers rights.
He was an intense and cruel leader - convicted to a death sentence for several murders in 1929. But his sentence was commuted to imprisonment and eventually a pardon. His pardon was most likely a pay off.
He joined the Reichstag in 1930 and from 1931 until his death he was the SA leader in Silesia and Deputy for Ernst Röhm, the leader of the SA. During this time the SA had grown more and more violent under his and Röhm's influence and had directed many of their activities toward the Jews, Communists and Socialists.
On the night of June 30, 1934 (commonly referred to as the "Night of the Long Knives" or "Nacht der langen Messer") Edmund picked up an unidentified, young (about 18 years old), SA scout leader whom he may have known for some time. That night SS Detectives and Hitler himself - along with Hitler's chauffeur Erich Kempka - showed up at Edmund's apartment and found him in bed with the scout leader. The story goes (as told by Kempka) that the two men refused to get dressed, and after five minutes, Hitler ordered them both to be shot. They were never seen again.
The Nazis later released a story that Edmund was killed at the home of Ernst Rhoem at Munich, that he had run toward the fuhrer with a pistol when he was killed. It is believed that this story is false.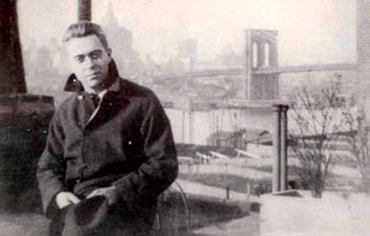 1899 – Ohio-born (Harold) Hart Crane (d.1932) had a difficult childhood due to his parents' constant fighting. Crane's father, Clarence, was a successful Ohio businessman who had made his fortune in the candy business by inventing the Life Saverand his mother was raised in the Christian Science faith. and when they divorced in 1916, Crane soon dropped out of high school and fled to New York, where he found a place he felt he belonged.
Much of his poetry is set in New York and heavily influenced by his homosexuality. As a boy, he had a sexual relationship with an older man. His mother's Christian Science upbringing made him feel like a social pariah and he found the alienation that came from his homosexuality essential to his poetic vision. He associated his sexuality with his vocation as a poet. This however did not make for a happy life.
He was published in well-respected publications throughout the 1920s and his first collection of verse White Buildings (1926) was well-received. He set about writing an epic poem called The Bridge which sought to surpass T S Eliot's The Wasteland, which he admired, but to which he thought he could bring a more spiritual element, to create an American masterpiece. The bridge in question was the Brooklyn Bridge, which he saw as symbolic and could see from his apartment - he also frequented the docks around it, looking for amenable sailors. On publication in 1930, his masterpiece received generally poor reviews, which the heavily-drinking, alienated Crane took badly.
His one heterosexual affair ended in marriage to Peggy Cowley, the former wife of a friend, and one of his best works The Broken Tower was the result. However, tormented by feelings of failure and depression and drinking ever more heavily, he soon resumed his homosexual activity. He appears never to have sought a sexual relationship with any of New York's artistic community, preferring anonymous rough pick ups in bars and speakeasys or at the docks.
Just before noon on April 27, 1932, on a steamship passage back to New York from Mexico where he had been on a Guggenheim fellowship — right after he was beaten up for making sexual advances to a male crew member, which may have appeared to confirm his idea that one could not be happy as a homosexual — he committed suicide by jumping into the Gulf of Mexico. Although he had been drinking heavily and left no suicide note, witnesses believed Crane's intentions to be suicidal, as several reported that he exclaimed 'Goodbye, everybody!' before throwing himself overboard. His body was never recovered.
Although difficult to read and linguistically challenging, Crane has proved to be one of the most influential poets of his generation.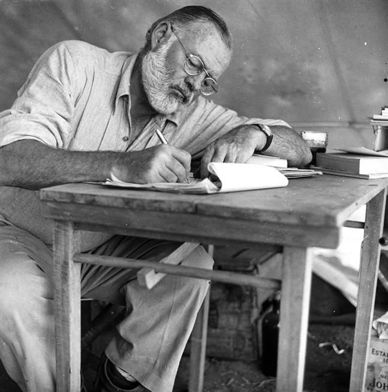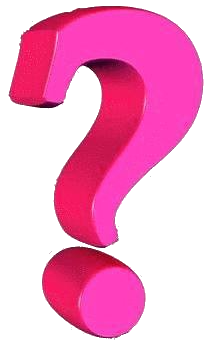 1899 – Ernest Hemingway (d.1961) – Homophobe or closet-case? Hemingway, himself sexually insecure, included negative, even abusive portrayals of gay men in his fiction. The hunting-shooting-fishing (and writing) life of Hemingway begins with a little boy who was dressed in girl's clothing by his mother during his early years, a point he would later avoid when mythologizing his youth. He preferred to concentrate on roaming teenage adventures (apparently invented) in which his only problems were the sexual advances of adult hoboes, which he bravely resisted by carrying a knife wherever he went.
During his famous post-World War I sojourn in Paris (as recollected in the memoir A Moveable Feast, 1964), he encountered homosexual people of both sexes but always had greater difficulty dealing with the men than with the women. Lesbians with whom he was capable of being relatively charming included Gertrude Stein and Alice B. Toklas. Stein, who had many conversations with him about homosexuality, seemed to think he was hiding something about himself. This belief has developed into a critical cliché that avers that Hemingway must have been repressing his own homosexuality because of the amount of time he spent abusing other people's. His favorite insults for other men were accusations of impotence, sterility, and homosexuality.
He himself was often accused of being queer—notably by Zelda Fitzgerald, who said he and Scott Fitzgerald behaved like lovers—but such accusations were generally mischievous, made by people who knew how angrily Hemingway would defend his manly, heterosexual virtue.
There are several homosexual characters in Hemingway's fiction; there are also frank homophobes. Jake Barnes, the castrated heterosexual narrator of The Sun Also Rises (1926), is severely affronted when a group of homosexual men clusters around the woman he desires but cannot have. His first inclination is to attack the lot of them with his fists, but it is part of his heroic restraint that he refrains from doing so. The short story "The Mother of a Queen" is about a rich homosexual bullfighter who begrudges the $20 he must spend on his mother's funeral. In "A Simple Enquiry," an Italian major unsuccessfully tries to seduce his young orderly. There is a "pederaste" painter in Across the River and into the Trees (1950) who paints in a saccharine style and hides his sexuality by keeping the company of women. A boy in Islands in the Stream (1932) has to give up his backgammon lessons with an older man when a discussion of André Gide's homosexuality comes too close to a practical proposition. All these representations are more or less negative, some virtually abusive.
Although the most characteristic of Hemingway's book titles is that of the 1927 collection of stories, Men without Women, his fervent admiration for masculine pursuits and the men who pursued them strictly excluded any man who seemed even a little bit queer. Above all, Hemingway is known for his "masculine" voice which, at its best, shapes an exquisitely terse prose style. Underlying his portrayals of the men he respects is the concept of masculinity responding to all potential attacks, or resisting all potential signs of weakness, by exhibiting "grace under pressure." This is the central point of his books about bullfighting, and it is a point that he has to make with frequent homophobic utterances. Mixed in with all the bluster about bulls is the concept of cojones, or balls.
His last book, The Garden of Eden, published in 1986 after his death in 1961, is an extraordinary rhapsody on male sexual passivity, with a central character who needs to be penetrated by a woman more boyish than himself. It offers a kind of solution to the conundrum of the macho man who wants to take the "passive role" in intercourse with another man, but without losing his own masculine status: Let the other boy be a girl.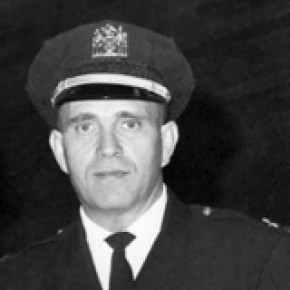 1919 – Seymour Pine (d.2010) was an American deputy police inspector with the New York City Police Department (NYPD) who served on the force from 1941 to 1976. As deputy inspector, he led the police raid on the Stonewall Inn, which took place in the early morning hours of June 28, 1969. The resulting Stonewall riots helped spark the development of the nascent gay rights movement in the United States.
The NYPD regularly raided such clubs, seeking to combat prostitution and organized crime activities, and Pine said at the time that three other bars in Greenwich Village had been raided in the two weeks before the Stonewall Inn raid. In his 2004 book Stonewall: The Riots That Sparked the Gay Revolution, David Carter described the resulting Stonewall riots as being "to the gay movement what the fall of the Bastille is to the unleashing of the French Revolution."
Carter rebutted the notion that Pine was a homophobe, saying that "I think he was strictly following orders, not personal prejudice against gay people". At a 2004 program conducted at the New-York Historical Society, Pine acknowledged that officers "certainly were prejudiced... but had no idea about what gay people were about." He also justified the raid on the Stonewall as a routine way of combating organized crime and noted that arresting gay people was an easy way for officers to improve their arrest numbers since, at least until that night, "They never gave you any trouble."
He later told Carter that "If what I did helped gay people, then I'm glad". As cited in The Advocate in 2009, Pine said that "I don't think not liking gay people had anything to do with it" and asked on the Brian Lehrer Show show about the justification for the raid responded that "When we took the action that we took that night, we were on the side of right. We never would have done something without supervision from the federal authorities and the state authorities."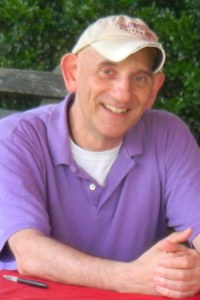 1948 – Philip Gambone, born in Wakefield, Massachusetts, is an American writer.
Gambone has earned a BA from Harvard College and an MA from the Episcopal Divinity School. His writing has covered many genres, including novels and short stories, personal reminiscence, non-fiction, and scholarly essays, as well as book reviews and interviews.
He has published 4 book-length works, beginning with a collection of short stories titled The Language We Use Up Here in 1991. It was nominated for a Lambda Literary Award, and a review in Harvard Magazine called it "quietly inspired". Other short stories have appeared in a wide variety of magazines and anthologies. Something Inside: Conversations with Gay Fiction Writers appeared in 1999. The Montreal Mirror called it "a rich collective portrait of some of the most important and interesting gay writers of the last three decades". Among the 21 included were Joseph Hansen, Edmund White, and David Leavitt.
His first novel, Beijing: A Novel, appeared in 2003. Another collection of non-fiction pieces based on interviews appeared in 2010 under the title Travels in a Gay Nation: Portraits of LGBTQ Americans. Andrew Holleran wrote that it was "like going to dinner with people you'd love to know but don't" and called Phil Gambone "the perfect stand-in for the reader: impressively prepared, sympathetic, and smart". He drew his 44 subjects from every corner of the gay community, including, for example, composer Jennifer Higdon, Star Trek's George Takei, and anti-war activist Mandy Carter.
Gambone has taught writing at the University of Massachusetts Boston and Boston College. He has also taught in the expository writing program at Harvard. He teaches in the writing program at the Harvard Extension School, which has twice awarded him Distinguished Teaching Citations. Gambone served 27 years on the faculty at The Park School in Brookline, Massachusetts, and taught English at Boston University Academy until retiring in 2017. He lives in Boston, Massachusetts.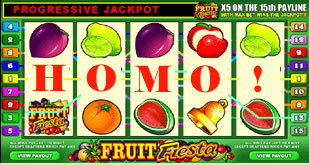 1955 – The "Fruit Machine" Homosexuality Test (Day and date are approximate here.) "Fruit machine" is a jocular term for a device developed in Canada that was supposed to be able to identify homosexual people, or "fruits". The subjects were made to view pornography, and the device measured the diameter of the pupils of the eyes (pupillary response test), perspiration, and pulse for a supposed erotic response.
The fruit machine was employed in Canada in the 1950s and 1960s during a campaign to eliminate all homosexuals from the civil service, the Royal Canadian Mounted Police (RCMP), and the military. A substantial number of workers did lose their jobs. Although funding for the "fruit machine" project was cut off in the late 1960s, the investigations continued, and the RCMP collected files on over 9,000 suspected homosexuals.
The chair was like one from a dentist's office. It had a pulley with a camera going towards the pupils. There was a black box in front of it that showed pictures. The pictures ranged from the mundane to sexually explicit photos of men and women. It had previously been determined that the pupils would dilate in relation to the amount of interest in the picture. This was called the pupillary response test.
People were told the machine was to rate stress. After knowledge of its real purpose became widespread, few people volunteered for it.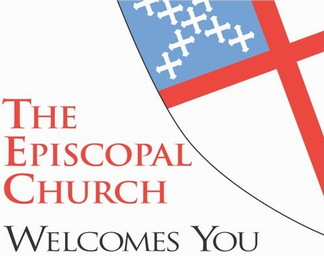 1955 – Robert Williams (d.1992) was the first openly gay male priest whose ordination in the Episcopal Church was acknowledged beforehand by the ordaining diocese and was consequently the subject of considerable publicity. Ellen Barrett, openly lesbian, had been ordained a priest by Paul Moore, Bishop of New York, in January 1977 and this was reported in The New York Times. There had been numerous ordinations of men and, after 1976, women whose homosexuality was known to their bishops and Commissions on Ministry but which were not publicly acknowledged. This is what led to widespread misreporting of the Williams ordination.
Williams, raised a Southern Baptist was a graduate of Hardin-Simmons University, and subsequently worked as a journalist in Dallas. He founded a branch of IntegrityUSA, a gay and lesbian Episcopalian organisation. He took a Masters of Divinity at Episcopal Divinity School, graduating in 1988. He was ordained on December 16, 1989 by John Shelby Spong, Bishop of Newark, having publicly stated that he was in a sexual homosexual relationship with James Skelley, a divorced father of two. He was appointed as founding head of The Oasis, an outreach for homosexuals at All Saints Church Hoboken, New Jersey.
The appointment caused a great deal of controversy, and in January 1990 Williams stated 'Monogamy is as unnatural as celibacy. If people want to try, O.K., but the fact is, people are not monogamous. It is crazy to hold up this ideal and pretend it's what we're doing and we're not', adding that Mother Teresa would have benefited from having sex.
He said of his exposure to heterosexuals that "in my pastoral relationships I find that very few people are monogamous individuals" and "I can't say anything good about celibacy. I think it comes out of a sex-negative philosophy."
Williams was forced to resign from his ministry as a result of his comments. He embarked upon a study of human sexuality at New York University, moving to Provincetown, Massachusetts when he began suffering from the complications of AIDS. He sought to establish a Episcopalian healing ministry there in June 1991, but was denied a license by the Rt Reverend David Johnson, Bishop of Massachusetts. He chose to run his healing ministry independently. He died in hospital in Boston on December 24, 1992 being survived by his partner Kevin McKowen.


Added 2022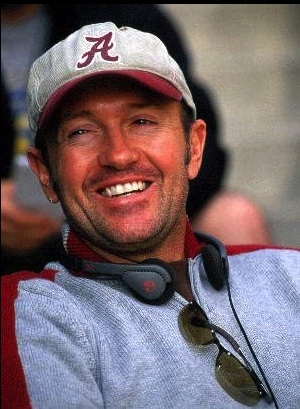 1962 – C. Jay Cox, born in Nevada, is a screenwriter and director.
Cox grew up in Eastern Nevada and made his first film when he was eight years old (a two-minute film noir called Vampire Cave). Growing up, he continued writing and creating short films. He graduated with a BA in Journalism from Brigham Young University.
He then moved to Los Angeles (where he currently lives) and worked as an actor, performance artist, photographer and other jobs. He began making video shorts, industrial films and documentaries.
After he wrote his screenplay for The Thing in Bob's Garage in 1998, he was given a number of jobs rewriting other people's screenplays. His own screenplay, Sweet Home Alabama, became a box office hit when the film, starring Reese Witherspoon, was released in 2002.
His next film Latter Days, which he wrote, produced and directed, won him several audience awards at film festivals. The title Latter Days refers to The Church of Jesus Christ of Latter-day Saints. His familiarity with the subject matter came from his upbringing as a fifth-generation Mormon. When he moved to Los Angeles he came out as gay. The film is not autobiographical, but it is deeply personal.
He directed and produced the 2008 film Kiss the Bride, starring Tori Spelling, and is a screenwriter for the 2009 film New in Town, starring Renée Zellweger and Harry Connick, Jr.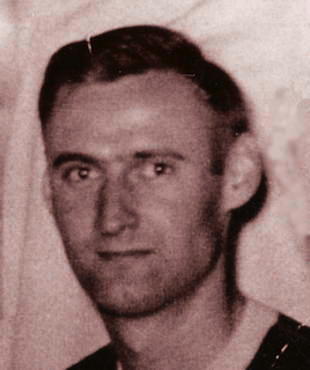 1971 – The release of Everett George Klippert (1926 - 1996) who was the last person in Canada to be arrested, charged, prosecuted, convicted, and imprisoned for homosexuality before its legalization in 1969; the reforms which led to Canadian legalization of homosexuality were a direct result of the Klippert case.
Klippert, a mechanic in the Northwest Territories, was first investigated by police in connection with an arson in 1965. Although he was not found to have had any connection with the fire, Klippert voluntarily admitted to having had consensual homosexual sex with four separate adult men. He was subsequently arrested and charged with four counts of "gross indecency".
A court-ordered psychiatrist assessed Klippert as "incurably homosexual", and Klippert was sentenced to "preventive detention" (that is, indefinitely) as a dangerous sexual offender. Klippert appealed to the Court of Appeal for the Northwest Territories; his appeal was dismissed. He then appealed to the Supreme Court of Canada; his appeal was dismissed in a controversial 3-2 decision.
The day after Klippert's conviction was upheld, New Democratic Party leader Tommy Douglas invoked Klippert's name in the Canadian House of Commons, stating that homosexuality should not be considered a criminal issue. Within six weeks, Pierre Trudeau presented the Criminal Law Amendment Act, 1968-69 (Bill C-150), an omnibus bill which, among other things, decriminalized homosexual acts between consenting adults. The law passed, and homosexuality was decriminalized in Canada in 1969.
Klippert, however, remained in prison until July 21, 1971, whereupon he was released. He lived twenty-five more years before his death from kidney disease in 1996.


1977 – The Ontario Human Rights Code Review Committee releases its report Life Together, calling for major changes in code and commission, including strong support for inclusion of sexual orientation. 

1980 – Russia: Enso Francone, a 32 year-old Italian in Moscow for the summer Olympics, chains himself to a fence in Red Square to protest Soviet persecution of homosexuals. He was dragged away by KGB officers.

JULY 22 →
[{(o)}]|[{(o)}]|[{(o)}]|[{(o)}]| [{(o)}]|[{(o)}]