June 4
[{(o)}]|[{(o)}]|[{(o)}]|[{(o)}]| [{(o)}]|[{(o)}]
1464 – Spain: King Henry IV, half brother of Queen Isabel, is called a "puto" (male slut) at his symbolic public dethronement in effigy. This ceremony became known by its detractors as the farce of Ávila and has been recorded as such in history.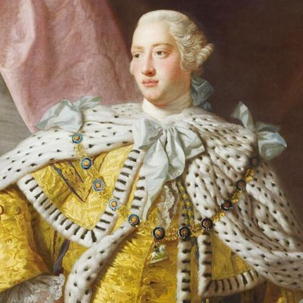 1738 – King George III of Great Britain, born (d. 1820); The first English-born Hanoverian king and the reigning monarch during the American War of Independence, George III was the subject of much gossip during his youth. The gossip is interesting in that the young king actually walked into a preexisting rumour. George's father, Frederick, the Prince of Wales, had been much taken with the charming Earl of Bute, whom he found an agreeable whist companion. When Frederick died, Bute, who had constantly risen in court ranks, stayed on, presumably as the lover of Frederick's widow.
The adolescent George, at eighteen, was very much the opposite of Hamlet. Rumour had it that he not only did not want to drive the usurper from his mother's bed, but that he wanted to be there in her place. Bute's elevation to secretary of state under George only heightened court gossip. How much of this is true, no one knows. That mother and son were both taken with the handsome Bute is true, but the rest is speculation.

1894 – The Georgia Supreme Court reverses the sodomy conviction of a boy "under 14" due to questionable evidence. It does not challenge the right of the state to prosecute those of his age as adults.

1936 – The Michigan Supreme Court rules that fellatio can not be prosecuted under the state's "crime against nature" law with a 15-year maximum penalty, but must be prosecuted under the "gross indecency" law with a 5-year maximum penalty.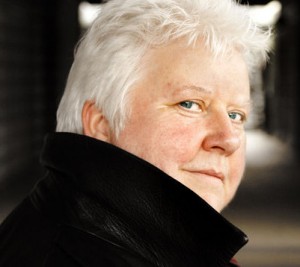 1955 – Born: Prolific Scottish mystery writer Val McDermid has three very successful series of novels and has been the recipient of numerous awards for crime fiction. Several of her works have been adapted for television. Val McDermid comes from Fife in the coal-mining region of eastern Scotland.
She was born on June 4, 1955, in the town of Kirkcaldy and grew up there. An only child, she was frequently in the company of adults or off on her own, sometimes spending whole days abroad in the countryside with only her dog for company. Her parents were of the working class, but they realized the value of a good education and also strongly encouraged their daughter to read as much as possible. Because of her love of books McDermid "developed a secret life of the imagination" at an early age. McDermid recalls feeling "different" as a child but at first attributed the sentiment to her desire to become a writer, which indeed was a far cry from the typical occupations in her small hometown.
Eventually she came to understand her sexual orientation, and her relatives proved supportive when she came out to them. "When I realized I was gay, no one stopped speaking to me," she said. "I wasn't cast adrift for bringing disgrace and shame upon the family."
The school system in Fife saw McDermid as different in another way--as a student of exceptional promise. She was selected for the "1E" program, in which one or two outstanding pupils per year were advanced a grade and taught in a special class. McDermid found this beneficial in that it gave her "a lifelong habit of hard work and the expectation of success," but because the "1E" children were set apart from their peers, it also "left her with an abiding sense of being an outsider."
Because of her academic success, McDermid was accepted by Oxford University at sixteen, one of the youngest students ever admitted. She studied at St. Hilda's College there, earning a bachelor's degree in English in 1975. After graduation, she embarked on a career in journalism.
McDermid quit her job as a journalist in 1991, but by that time she was already a published novelist. Of her first novel, which she wrote at twenty-one, McDermid, with characteristic humour, would later remark that "the best thing I can say about it is that I actually finished it."
She began writing her first crime novel in 1984. McDermid chose to make her lesbian sleuth Lindsay Gordon a reporter because, she said, "I had no idea how police investigate a murder, but I knew how journalists do their job." The response to Report for Murder upon its publication in 1987 was, in McDermid's wry words, "a resounding silence." Undeterred, she brought Gordon back in her next two books. There are at present five mysteries in the Lindsay Gordon series, but McDermid realized that she "was never going to make a living out of lesbian crime fiction."
She introduced her second detective, heterosexual private investigator Kate Brannigan, in Dead Beat in 1992 and has written five more novels in that series.
McDermid's third series features the crime-solving team of psychologist and profiler Dr. Tony Hill and police detective Carol Jordan. The debut novel for the pair, The Mermaids Singing (1995), was a great success and earned McDermid the prestigious Crime Writers Association's Gold Dagger Award. Mermaids and its sequel, The Wire in the Blood (1997), served as the basis for a six-part BBC television series also entitled The Wire in the Blood in 2002.
Though out and proud, McDermid put a gay sexual predator in her 2004 novel The Torment of Others, drawing criticism from some LGBTQ readers. "There's good and bad in every community," she commented. "To pretend otherwise only gives ammunition to your enemies."
In 2000 McDermid added a new line to her résumé, that of "mum," which has brought great joy to her life. Her then partner, a solicitor, conceived their son, Cameron, through artificial insemination, and immediately after his birth, McDermid obtained joint parenting rights through a court order. The couple eventually broke up, and Cameron now divides his time between his two mothers' homes. McDermid calls the arrangement "civilized" and emphasizes that the parents put their son's welfare first. McDermid's new partner is an American publisher.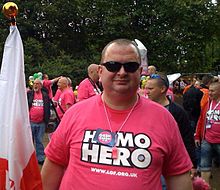 1960 – Waldemar Zboralski, born in Nowa Sól, is a Polish LGBT veteran activist, journalist and politician.
Zboralski was born in Nowa Sól, where he grew up and graduated from high school. He became a victim of the secret operation Hyacinth, which the Polish communist police launched on November 15, 1985. The operation aimed to create a national database to register homosexuals and people who had any kind of contact with them.
In 1987 he was the founder and the first chairman of the "Warszawski Ruch Homoseksualny" (Warsaw Movement for Homosexual Women and Men, or: Warsaw Homosexual Movement). Zboralski appeared - as the first publicly known gay man - since December 1987 in a three-part journalistic television program on Polish television. Zboralski was named by the Radio Free Europe Research Department in 1988 as a member of the "Independent Movements in Eastern Europe".
Zboralski has campaigned for the legalization of same-sex marriages in Poland and was the first journalist to publish an article on the subject in the Polish mainstream press.
In 2003 he was the first honorary member of the Polish LGBT organization Kampania Przeciw Homofobii (Campaign Against Homophobia). In 2004 he ran publicly as a homosexual for the European Parliament. He represented the anti-clerical party of progress "RACJA" and was unsuccessful. In 2005 he ran unsuccessfully as a public homosexual to the Polish parliament Sejm , as a member of the Union of the Left party.
In 2007 he emigrated from Poland to Great Britain and there he married his partner Krzysztof Nowak on October 12, 2007. They were the first Polish homosexual couple to get married in England. He lives in England as a British citizen and works as a nurse.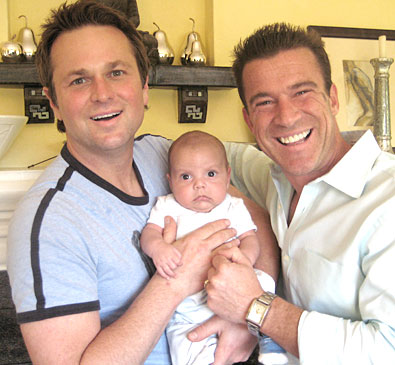 Sam Harris, Danny Jacobson and son.
1961 – Born: Sam Harris is an Oklahoma-born singer, actor, songwriter and theatre director. 'Discovered' in the first season of US TV talent show Star Search at the age of 22, he has gone on to forge a successful career touring, on record and especially as a Broadway musical performer.
Harris is a Tony-nominated actor in musical theatre, starring in Broadway productions of Grease, The Life, Cabaret, Joseph and the Amazing Technicolor Dreamcoat and The Jazz Singer, among others. He has also appeared in films and TV shows.
Harris disclosed, in an interview he gave to The Advocate in 2004, that he is a recovering alcoholic.
Although encouraged several years ago to lend his talent to AIDS benefits, Sam Harris began to speak about his sexuality in the late 1990s and the recent ultra-conservative trend in America has inspired him towards greater openness and activism.
Harris and Danny Jacobsen, who is a director and presentation coach for numerous Blue Chip companies and also film producer, have been together since 1994. They adopted a son, Cooper Atticus Harris-Jacobsen, in April 2008 and the couple married on November 1, 2008.
In 2014, Harris turned his collection of autobiographical essays and stories which he had written into a book which was published as Ham (Slices of a Life).
When Sam sings, I'm perfectly all right, except for the fact that I can't breathe! I find myself crying and laughing and applauding and knowing why I went into this business. - Liza Minnelli


Added 2022
1947 – Hans Martin Hirschi is an author, writer and training executive and LGBT rights activist based in Sweden.He is also co-founder and president of Yaree, an independent publisher and consultancy firm.
Hirschi was born and raised in Samedan, Switzerland. He learned seven languages before graduating high school and five Scandinavian languages in college. Hirschi studied literature at the University of Gothenburg.
Hirschi began writing Greek mythology as a teenager. He wrote a book about e-learning pedagogy and another about his management philosophies during his corporate career.
After his son was born, Hirschi wrote fictional works. He has self-published a poetry book and a short story. He has also published four novels and an e-book documenting his experience with parenting in India.
Hirschi is a member of the Swedish Writers' Union and the Writers' Center in Sweden.
In 2015, Hirschi released his first science fiction novel, Willem of the Tafel. Hirschi's novels try to tell positive, hopeful stories for the LGBT community, without shying away from difficult topics, and often center around families and relationships.
In 2018 Hirschi ventured into writing for a much younger audience with his first children's book and his youth fantasy series The Golden One which tackles the environmental challenges facing Earth but also the gap between those growing up and the adults.
Hirschi lives on an island off the coast of Sweden with his husband Alex and their son Sascha.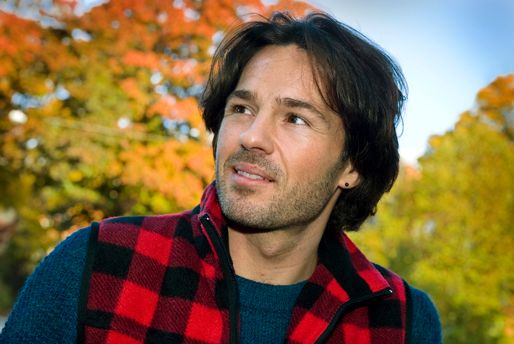 1971 – Peter Jöback, born in Stockholm, Sweden, is a Swedish singer,actor and musical artist.
Peter Jöback got his big breakthrough his collaboration with ABBA's Björn Ulvaeus and Benny Andersson. In their musical Kristina från Duvemåla (The Emigrants) at Malmö Opera and Music Theatre, Jöback created the role of Robert and his theme song, "Guldet blev till sand", broke every record in the Swedish charts. The musical was seen by over one million Swedes and the original cast CD-box became a triple-platinum album and received several Swedish Grammy awards. Jöback received his first Golden Mask for his role as Robert.
Cameron Mackintosh discovered Peter Jöback's talent and offered him the lead as Chris in Miss Saigon at the Theatre Royal, Drury Lane in London's West End in 1997. Three years later at the same theatre, Jöback created the role of Michael in Macintosh's original production of The Witches of Eastwick.
Peter had a brief foray into films when he voiced the lead role in the Swedish language version of the smash animated hit – Aladdin. He continued this arrangement in the film's sequel as well as the Aladdin TV series.
In 2004, Peter made the news when he came out as gay on Swedish television in an interview with popular host Kristian Luuk. Reactions to this revelation were generally very positive and supportive.
Peter Jöback entered Melodifestivalen 2010 the Swedish Pre-selection for the Eurovision Song Contest 2010. He received a wildcard from SVT. His song,
"Hollow"
, reached the final of the competition, ultimately finishing in 9th position.

1971 –  Nearly two years after the Stonewall riot, a group of men and women from the Gay Activists Alliance walk into the New York City Marriage License Bureau carrying coffee urns and boxes of cake. Their purpose: to hold an engagement party for two male couples and to protest the "slander" of City Clerk Herman Katz who had threatened legal action against same-sex "holy unions" being performed by the Church of the Beloved Disciple which had a largely gay congregation.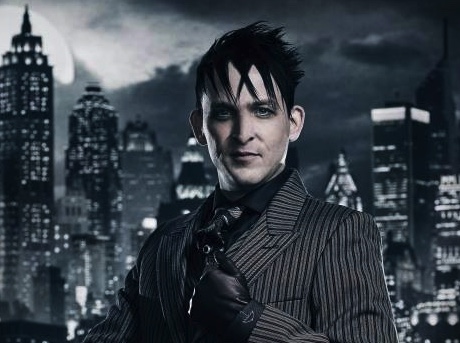 1978 – Robin Lord Taylor is an American film and television actor and director, known for Accepted (2006), Another Earth (2011) and Would You Rather (2012). He stars in the television drama series Gotham as Oswald Cobblepot, The Penguin.
A native of Shueyville, Iowa, Taylor attended Solon High School and Northwestern University. Since 2000, he has lived in New York, where Gotham is filmed.
In a November 2014 Glamour Magazine interview, Taylor was asked, "I notice you are wearing a wedding ring on your ring finger. Are you married?" Without revealing his spouse's gender, he responded, "I am married! I like to keep it private, but I've been married for over three years, and we've been together for 10 1/2. No kids. No kids yet!"
In a March 2015, Slate Magazine noted Taylor as "openly gay" in an article discussing the typecasting of gay actors. Taylor, himself, added: "I feel like the landscape has totally changed. Regardless of sexual preference, it's more that as a character actor, the less I reveal about myself, the better. My favourite actors are the ones I know least about."
Taylor has appeared in several acclaimed television series, such as The Walking Dead, Law & Order, Law & Order: Special Victims Unit, The Good Wife and Person of Interest.


1979 – In Toronto the Gay Liberation Union establishes the first gay self-defense course in Canada. The program grew out of increasing anti-gay violence on streets.

1979 – North Carolina changes the fine for the "crime against nature" from unspecified to $5,000.

1980 – Puerto Rico amends its "crime against nature" law to set a 6-year fixed penalty, but to allow a range of 20-99 years if a habitual felon. The range is set at 4-10 years for unspecified mitigating or aggravating factors.

1981 – A Michigan appellate court overturns restroom sex convictions on privacy grounds.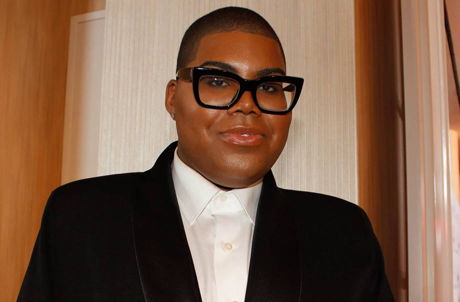 1992 – Earvin "EJ" Johnson is an American television personality and socialite.
Earvin Johnson III was born in Beverly Hills, California, to Magic Johnson and Earlitha Kelly. He has an older brother, Andre, and a younger sister, Elisa. He was raised in the Pentecostal Christian faith. Johnson attended New York University, studying hospitality with a focus on event planning and design. Johnson came out as homosexual to his family at the age of 17 and came out publicly in 2013 after a report by TMZ published pictures of him holding hands with a male friend. He was supported by his family in his decision to come out publicly. After coming out, Johnson left the West Angeles Church of God in Christ, the church he grew up in, due to their views on homosexuality.
Johnson joined the cast of the E! reality television series Rich Kids of Beverly Hills in 2014 as a recurring cast member in the first season. He became a main cast member for the next three seasons.[10] The show was cancelled after four seasons. Johnson then starred in his own spin-off reality series EJNYC, one of the first reality series to profile a young LGBTQ person of colour. In 2014 Johnson joined E! News as a news personality and commentator, covering shows for New York Fashion Week as well as having a recurring commentary role on Fashion Police.[13] He also appeared as a guest commentator on Hello Ross in 2014. He was a guest star during season 4 of Real Husbands of Hollywood. In 2016 Johnson was featured in an It Got Better short documentary produced by L/Studio. In 2017 Johnson moderated a panel at BeautyCon called The Gender Revolution. In 2017 Johnson was a guest host on The Real. In an ESPN interview with Kelley L. Carter, Johnson discussed his television experiences and plans to pursue a career in fashion.
Johnson has been noted for his feminine and androgynous fashion style. He revealed that after
Caitlyn Jenner
's coming out as a transgender woman, he thought about transitioning, but decided against it.
Johnson is close friends with Gaïa Jacquet-Matisse, Kyra Kennedy, Ezra J. William, Andrew Warren, and Tiffany Trump. The group has been nicknamed the "Rich Kids of Instagram" by the New York Post and the "Snap Pack" by The New York Times and New York Magazine.

2009 – On this date it was announced that the ACLU had successfully forced the Tennessee public school system to stop blocking educational LGBT websites. This just over two weeks after the American Civil Liberties Union filed suit against two Tennessee school districts for unconstitutionally blocking student access to such sites.

JUNE 5 →
[{(o)}]|[{(o)}]|[{(o)}]|[{(o)}]| [{(o)}]|[{(o)}]