March 2
[{(o)}]|[{(o)}]|[{(o)}]|[{(o)}]| [{(o)}]|[{(o)}]
1799 – U.S.Congress adopts a law to "suppress all dissolute, immoral, and disorderly practices" on Naval ships.

1853 – The Washington Territory is created and given all laws of Oregon. Since Oregon doesn't have a sodomy law, Washington doesn't get one, either.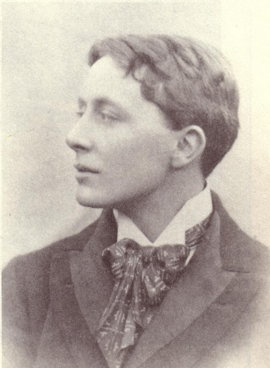 1866 – The English poet John Gray was born on this date (d.1934). His works include Silverpoints, The Long Road and Park: A Fantastic Story.

He is purported to be the inspiration behind the title character in The Picture of Dorian Gray, by Oscar Wilde, with whom he had a homosexual relationship. Gray distanced himself from this rumor. It should also be noted that Wilde's story was serialised in Lippincott's Monthly Magazine a year before their relationship began.His relationship with Wilde was initially intense, but had cooled for over two years by the time of Wilde's imprisonment. The relationship appears to have been at its height in the period 1891-1893.

Like many of the artists of that period, Gray was a convert to Roman Catholicism in the late '90s. He left his position at the Foreign Office and studied for the priesthood at the Scots College, Rome and later became a priest at Saint Patrick's and a rector at Saint Peter's in Edinburgh.
His most important supporter, and life partner, was Marc-André Raffalovich, a wealthy poet and early defender of homosexuality. Raffalovich himself became a Catholic in 1896 and joined the tertiary order of Dominicans. When Gray went to Edinburgh he settled nearby. He helped finance St Peter's Church in Morningside where Gray would serve as priest for the rest of his life. Supposedly (and we highlight *supposedly*) the two maintained a chaste relationship until Raffalovich's sudden death in 1934. A devastated Gray died exactly four months later at St. Raphael's nursing home in Edinburgh after a short illness.

1895 – The legal case of Oscar Wilde begins with the arrest of the Marquess of Queensberry on criminal libel charges for having accused Wilde of being a sodomite. Through three trials the truth of the charge comes out and Wilde is convicted of "gross indecency" and sent to prison for two years.

1905 – Marc Blitzstein, the musical playwright and composer, was born on this date. He composed in a variety of forms, but is best known today for his opera scores, especially The Cradle Will Rock (1936). Although none of his operas is in the standard repertory or often performed, he had a major influence on other composers who aspired to blend classical and popular forms, especially Leonard Bernstein and Stephen Sondheim.
Although he originally followed the 'art for art's sake' doctrine prevalent in America, writing intellectually challenging music for a select elite, as he adopted more radical political positions (and joined the Communist Party - he cited his homosexuality as the reason for discontinuing his membership in the Communist Party, which did not consider homosexuality compatible with the party's ideals) he came to espouse the doctrines of Kurt Weill, Bertolt Brecht, and Hanns Eisler, who were responsible for creating socially conscious, popular theatre in Germany.
Blitzstein thus began to embrace the philosophy of 'music for the people', the immediate result of which was the opera The Cradle Will Rock (1936), a politically charged work about labour unionism.
Other important Blitzstein works include his The Airborne Symphony (1946), written while the composer was stationed in Great Britain during World War II; his ambitious opera Regina (1949), based on Lillian Hellmann's play The Little Foxes; an influential and altogether successful adaptation and translation of Weill and Brecht's The Threepenny Opera (1952) - which spawned the pop hit Mack the Knife covered by Bobby Darin; and the opera Juno (1959), based on Sean O'Casey's play Juno and the Paycock.
In 1951 Blitzstein was subpoenaed to appear before the House Committee on Un-American Activities. In closed session he admitted having been a member of the Communist Party and then refused to 'name names', and wound up not being called upon to testify publicly. However, he was blacklisted by the movie studio bosses.
Although necessarily publicly closeted, Blitzstein was honest about his homosexuality with his friends and colleagues. However, in 1933, he married critic and writer Eva Goldbeck (1901-1936), who seems to have been aware of his homosexuality; nevertheless, they had a deep relationship until her death three years later.
Subsequently, his erotic life seems to have been exclusively homosexual. His homosexuality probably inspired the sympathy for outsiders that motivated his political activism.
Blitzstein's death came in Martinique where he was wintering in 1963. He apparently made sexual advances to three Portuguese sailors whom he had picked up. What exactly happened next is unclear, but Blitzstein was robbed, beaten, and stripped. Found the next morning, he was immediately taken to a hospital where he died of internal bleeding on January 22, 1964.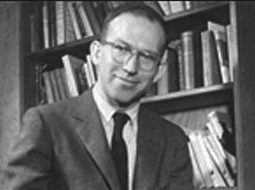 1924 – Edgar Bowers was an American poet (d.200), who experienced a brief period of prominence in the early 1960s. In Britain, for instance, he was anthologised both by Donald Hall and by Thom Gunn and Ted Hughes, but today, even among committed readers of poetry, his name is little known.
Born in Rome, Georgia, Bowers matriculated at the University of North Carolina in 1942, but was called up for military service the following year. In 1945, at 21, he travelled across the ruins of Europe to be stationed for a year in Hitler's retreat at Berchtesgaden, where he was active in the de-Nazification campaign. The impact of these sights and experiences on a sensitive and ethical consciousness can be felt throughout his Collected Poems (1997).
At the end of the war, Bowers returned to his studies, then in 1947, drawn by the reputation of Yvor Winters, departed for California. He studied under Winters at Stanford University, attended its celebrated writing programme and completed his doctorate on the poems of Yeats's friend and contemporary, T Sturge Moore. A conventional academic career followed: jobs at Duke University, Harpur College and the University of California at Santa Barbara, from 1958 to 1991.
Bowers was an effective and sometimes charismatic teacher, but he was never wholly at home in an English faculty. He fought against political compromises (over Vietnam, for instance) and the exploitation of young, untenured teachers. He sometimes suffered from sneering suggestions about his homosexuality, and, despite being the most radical and egalitarian of men, stood accused of elitism.
When he moved to Santa Barbara, Bowers had the good fortune to buy a small, traditional wood-frame house in the wealthy suburb of Montecito. Its raised verandah reached out over the beach and provided a magnificent view of the ocean, with a glimpse of dolphins or surfers to inspire him.
In his last two decades, he travelled a good deal, often with his much-loved nonagenarian mother. When she died in the early 1990s, he moved north to San Fransisco, where he benefited from the love and support of an openly gay community.

1931 – An Ohio appellate court upholds a sodomy conviction based on the "overwhelming" evidence of guilt: the accused placed his hand on his head, asked for water, and began perspiring.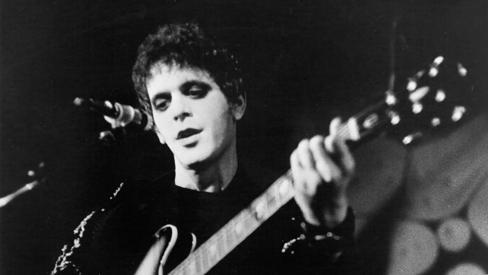 1942 – Lou Reed (d.2013) is an influential American rock singer-songwriter and guitarist. He first came to prominence as the guitarist and principal singer-songwriter of The Velvet Underground (1965-1973).
An enduring but complicated figure whose shadow stretches back four decades to the very beginnings of the American rock underground, Lou Allen Reed was born on Long Island to a middle-class, suburban family - a family with whom he soon found himself at odds, as they were unable to accept his unconventional attitudes and sexually ambiguous behaviour. During his teen years, they went so far as to have him confined in a mental hospital, where he was forced to endure electro-shock treatments and drug therapy as a means to ward off any nascent homosexual tendencies; somehow Reed managed to emerge from this ordeal with his attitudes intact, and, despite his parents' disapproval, continued to pursue his musical interests.
John Cale and Reed enlisted guitarist Sterling Morrison and drummer Angus MacLise to become The Velvet Underground in 1965. Later in the year MacLise quit and was replaced by Maureen Tucker, at which time the band began performing in local clubs and cafés; not long afterwards they came to the attention of art prankster Andy Warhol, who, intrigued by their unconventional approach, offered to assume management duties for the band. During its time, the band was commercially unsuccessful, but has now assumed cult status.
In 1971 a contract with RCA finally initiated the launch of his solo career, and an eponymous album followed in 1972. Primarily featuring Velvets-era material, the release accordingly received the same lack of interest that had plagued the previous band.
In the hopes of avoiding the dismal response given to his first solo effort, Reed enlisted the help of long-standing Velvets fans David Bowie and Mick Ronson to create his second offering, Transformer (1972). Given a thorough glam makeover by the pair, the album featured one of his most commercially successful songs (Walk On The Wild Side) and at last provided some forward momentum to his floundering career.
The lyrics "But she never lost her head / Even when she was giving head" from 1972's 'Walk On The Wild Side' weren't banned by the BBC because the censors didn't know what "giving head" meant.
Lou Reed teamed up with producer Bob Ezrin who produced many rock operas like Pink Floyd's the Wall and Alice Cooper's Billion Dollar Babies. The result was Seattle Junkie Queen. The story is extremely depressing and sad but at times it can be very awe inspiring. Lou Reed does vocals and guitar. "Caroline Says, part 2" is one of the best off this album and actually reworks The Velvet Underground song Lou Reed wrote called "Stephanie Says" which was written about Lou Reed's homosexual lover.
Reed continued to write and perform over the coming years, and by the turn of the century, in distinct contrast to his years with the Velvet Underground, Reed found himself an established and widely-respected member of the music industry.

1955 – Arkansas lowers the minimum penalty for sodomy from 5 years to one year. The law is passed as an emergency measure with the emergency clause stating that juries have been unwilling to convict under such a severe law.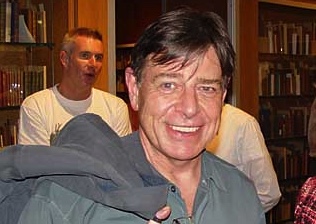 1943 – Michael Denneny, working for St. Martin's Press, was one of the first editors to publish openly gay and lesbian material in the early 1970s, and he bought the highly literary, experimental novel KoolAIDS and enthusiastically likened it to Angels in America. He planned to market it as a "gay novel," but he discovered that his straight colleagues "wondered why I thought of Angels in America as a "gay play" – they just saw it as an award-winning play about AIDS. So we decided to market KoolAIDS as a "literary" novel." Although the few reviews it received were positive, its sales were disappointing.
In a move that shocked industry insiders, editor Michael Denneny on March 1, 2002, abruptly left St. Martin's Press, where he had worked (with a brief intermission at Crown Books) since the mid 1970s. Denneny played the leading role in introducing mainstream publishing to gay and lesbian books. Among the many authors that Denneny edited were Randy Shilts, Ethan Mordden, Christopher Davis, John Fox, Allen Barnett, Paul Monette, Nisa Donnelly, Rabih Alameddine, and Ernesto Maestre.


Added 2022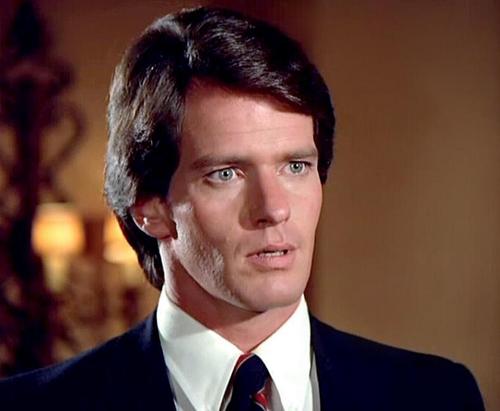 1945 – Gordon Thomson is a Canadian actor widely known for his role as Adam Carrington on the 1980s American prime time soap opera Dynasty.
Thomson began acting while studying English at McGill University in Montreal. One of his earliest roles was "Sir Robin the Brave" in the 1971 version of the Muppets' The Frog Prince. He went on to appear in Canadian television and stage roles, including a stint in Godspell opposite Gilda Radner, Martin Short, and Eugene Levy. In his twenties he also worked as a catalogue model to supplement his acting earnings.
His first main TV role was as Michael Stewart Jr. on the Canadian television serial High Hopes in 1978. He then appeared as Egyptologist Aristotle Benedict White on the ABC daytime soap opera Ryan's Hope from 1981 to 1982. Having received acclaim for stage performances in productions including Love's Labour's Lost, Godspell and Joe Orton's Loot, Thomson advanced to the ABC Talent Development Program. After auditioning for a police series pilot called Callahan, he was instead cast as Dynasty's Adam Carrington. Thomson debuted on Dynasty in October 1982, and remained with the series until its cancellation in May 1989. During the 1985–1986 season, Thomson also appeared in three episodes of the Dynasty spin-off, The Colbys.
After Dynasty, Thomson returned to daytime soaps. In 1990, he joined the now defunct series Santa Barbara (as the third actor to portray the character Mason Capwell). His commitment to Santa Barbara left him unable to reprise his role as Adam Carrington in the TV miniseries Dynasty: The Reunion (1991).
Thomson appeared in eight different series produced by Aaron Spelling: Dynasty, Fantasy Island, Finder of Lost Loves, Glitter, The Love Boat, The Colbys, Beverly Hills, 90210 and Sunset Beach. He guest-starred in a variety of other series such as Murder, She Wrote, The Nanny and Silk Stalkings.
In recent years, Thomson reunited with his Dynasty co-stars in two non-fiction television specials; After Dynasty (part of the UK's After They Were Famous series) in 2002, and Dynasty Reunion: Catfights & Caviar in 2006. That same year, he had small roles in the feature films Poseidon (a remake of The Poseidon Adventure), and the Academy Award-nominated Little Miss Sunshine.
Thomson guest hosted for Britain's ITV network on their then breakfast show Good Morning Britain, for which he covered celebrity events such as Wimbledon and Royal Ascot.
On September 25, 2017, Thomson came out as gay.
"It's not something I've ever announced," Thomson said, "I'm assuming that people know, and now that I'm my age that's fine. I don't go out of my way because it's my generation, I think. I'm probably as homophobic as any gay man alive because of my background." Of course the 80s was hardly a friendly decade for the nation's LGBTQ community, with a mystery disease claiming the lives of gay men before it was identified as AIDS.
"When I was growing up it [homosexuality] was a crime, and then classified as a mental illness," he said. "So you're dealing with that. And the shame, the breathtaking lack of self-esteem, has only just begun to seep out of my soul."

1963 – Charles Perez is an American writer and a former television news reporter, anchor and talk show host.
Perez was in the news business in the 1990s through the 2000s, during which he anchored and reported for WABC-TV in New York City, New York; WPLG, the ABC television affiliate in Miami, Florida; and WSVN, the Fox television affiliate in Miami. Before that, Perez was known as host of the nationally syndicated The Charles Perez Show. The show was produced by Tribune Entertainment and ran from 1994 until 1996.
Following that, he anchored King World's nationally syndicated news magazine show, American Journal, along with his sister, Michele Dabney-Perez, during its final season, replacing Nancy Glass. Perez has also worked as a reporter for the Los Angeles station KCAL-TV, as a producer of The Ricki Lake Show and The Montel Williams Show.
Perez was the main evening anchor at Miami's ABC affiliate WPLG. He was terminated from this position on August 6, 2009, after he filed a discrimination complaint against the station, regarding supposed prejudice over what his attorney cited as the increasing public awareness of his sexual orientation that resulted in his being removed from anchoring Channel 10's weeknight newscasts.
Perez made an appearance during the first season of MTV's The Real World when he appeared on-camera as one-half of a couple with Norman Korpi. According to Perez, the two were never linked in a relationship, though the MTV producers portrayed them as if they were.
Confessions of a Gay Anchorman, Perez's autobiography, was published in 2011.
Perez was involved in a legal battle with his ex-partner. Perez alleges negative publicity from his legal battle led WPLG to demote him. In September 2009, Perez married his current partner, Keith Rinehard, in Westport, Connecticut.

1965 – The Florida Court of Appeals overturns a sodomy conviction because the defendant's dishonorable discharge for being Gay was raised in the trial to bias the jury.


1972 – In Saskatoon, the Zodiac Friendship Society is registered as a non-profit organization, and becomes umbrella group for social and political activities of gays in the city.


1975 – In Toronto an Ontario Human Rights Code review committee was established to consider gay protections for gays and lesbians.

1982 – Wisconsin becomes the first U.S. state to outlaw discrimination on the basis of sexual orientation.

1982 – The Texas Court of Appeals overturns the lewdness conviction of a man for being fondled by another.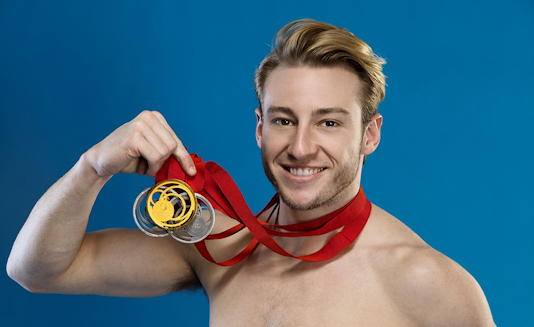 1988 – the Australian, gold-winning Olympic diver Matthew Mitcham was born on this date. He is the 2008 Olympic champion in the 10m platform, having received the highest single-dive score in Olympic history. He is the first Australian male to win an Olympic gold medal in diving since Dick Eve at the 1924 Summer Olympics, and was the only openly Gay male medal winner at the 2008 Beijing Summer Olympics after landing the highest scoring dive in Olympic history.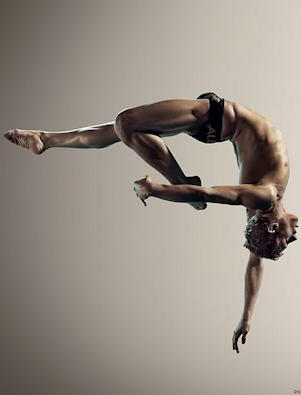 Mitcham was born in Brisbane but lives and trains in Sydney. He publicly came out as gay in 2008 to the Sydney Morning Herald when they were profiling Olympic hopefuls. During the 2008 Beijing Olympics, he was also featured on the cover of the international gay publication The Advocate in August 2008 and March 2009, as well as the cover of Australian gay publication DNA. Mitcham's boyfriend, Lachlan Fletcher, attended the 2008 Summer Olympic Games as a spectator. His trip was sponsored by a grant from Johnson & Johnson's Athlete Family Support Program.
Mitcham gained media coverage in Australia as reporters thought he was the first Australian to compete at the Olympic Games as an openly gay man at the time of his competition. However, Mathew Helm, the Australian diver who won the silver medal at the 2004 Summer Olympics in the men's 10m platform, had publicly announced he was gay before the Olympics began. Other notable gay Australian Olympians include Ji Wallace, who competed at the 2000 Summer Olympics and won a silver medal in the inaugural trampoline event; however, he came out after the Games.
Prior to his 10m platform win, Mitcham was reported to be one of only eleven openly gay athletes competing in the 2008 Beijing Olympics, out of 11,028 athletes from 204 countries.
Mitcham has said when asked to comment on his coming out: "I don't see sexuality as influencing my beliefs or opinions or perceptions of anybody, whether they're gay, straight, bi, trans, experimental, I don't care. I see it as a very uninfluential factor in people." Mitcham has said that after the Beijing Olympics, he received many letters from gay teenagers, "and that was really nice, really humbling".
In 2009 and 2010, Mitcham was selected by readers of samesame.com.au as one of the 25 most influential gay Australians.
On 3 June 2019, he announced his engagement to his British boyfriend Luke Rutherford after being together for seven months.

1996 – Australia: Robert James Brown representing Tasmania, is elected to the Australian Senate. He was the first openly gay member of the Parliament of Australia, and the first openly gay leader of an Australian political party.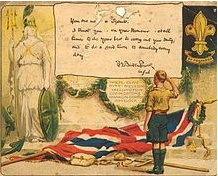 1997 – On this date the British scouting movement, begun by Lord Baden Powell, adopted a policy to protect both leaders and young recruits from harassment because of their 'sexual status'.
Sadly, the American scouting movement, in the throes of the homophobic churches that dominate it— the Mormon and United Methodist churches—refuse to steer toward such an inclusive position.
Currently (2012), Homosexual people are not restricted from membership or leadership positions in Scouts Canada, Scouts Australia, and most European associations, including The Scout Association of the United Kingdom, Ring deutscher Pfadfinderverbände of Germany (German Scout Federation), and the Swedish Guide and Scout Association.

MARCH 3 →
[{(o)}]|[{(o)}]|[{(o)}]|[{(o)}]| [{(o)}]|[{(o)}]