March 7
[{(o)}]|[{(o)}]|[{(o)}]|[{(o)}]| [{(o)}]|[{(o)}]
1811 – Ensign John Hepburn and drummer Thomas White are hanged for consensual sodomy by the English Navy before "a vast concourse of spectators" including nobles.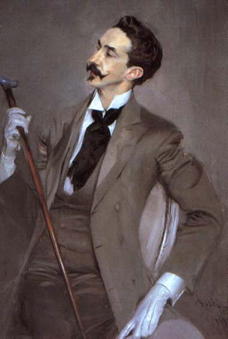 1855 – Count Robert de Montesquiou-Fezensac was a writer during France's Belle Epoque, but he is best remembered as a dandy and an aesthete, who inspired the literary creations of others.(d.1921) Born in Paris into a family that traced its nobility back to the early middle ages, Montesquiou boasted (quite truthfully) that he was "allied to the greater part of the European aristocracy."
Montesquiou was equally proud of his intellectual and literary achievements, which, at least in his own eyes, were considerable. He published eleven volumes of symbolist poetry, but contemporary critics found his verses overly "precious" and posterity has been no kinder. Montesquiou also wrote two novels, three volumes of memoirs, and a great deal of literary criticism.
He befriended, encouraged, and supported numerous artists: painters such as Gustave Moreau, Edgar Degas, and James McNeill Whistler; poets such as Paul Verlaine, Stéphane Mallarmé, and François Coppée; and prose writers such as Adam Villiers de l'Isle-Adam and Marcel Proust.
He crammed his home with so much artistic bric-à-brac that fellow aristocrat Boni de Castellane remarked that he showed "less taste than imagination." as an interior decorator.
Montesquiou was a well-known figure in Parisian high society. He entertained lavishly, although, as he confessed, "I preferred my receptions to my guests, who may have noticed. . . . I gave parties for selfish reasons, less to satisfy my guests than to please myself."
In sum, Montesquiou's contemporaries generally considered him a dandy, an aesthete, and a snob. They admired his stylishness, but found him pompous and even ridiculous; they flattered his ego because they feared his savage wit, but they mocked him behind his back.
Montesquiou's homosexual tendencies were patently obvious, but he may in fact have lived a chaste life. He had no affairs with women, although in 1876 he reportedly once slept with the great actress Sarah Bernhardt, after which he vomited for twenty-four hours. (She remained a great friend.)
He had aristocratic women friends, but much preferred the company of bright and attractive young men. In 1885, he began a close long-term relationship with Gabriel Yturri (1868-1905), a handsome South American immigrant who became his secretary, companion, and possibly lover. After Yturri died of diabetes, Henri Pinard replaced him as secretary in 1908 and eventually inherited Montesquiou's much reduced fortune.
Montesquiou inspired the peacock in Edmond Rostand's play Chantecler (1910), who pompously announces to the other barnyard animals: "I am pleased to represent that Good Taste of which I am . . . the guardian."
However, Montesquiou is most remembered as the principal model for Baron Palamède de Charlus in Marcel Proust's great novel, Remembrance of Things Past (1913-27, recently translated as In Search of Lost Time). All Paris recognized Montesquiou in Charlus's arrogance and insolence, mannerisms, and voice inflections.
Montesquiou pretended not to notice and even praised Proust's work for its realistic treatment of homosexuality, but he was in fact mortified, writing to a friend: "I have taken to bed, sick from the publication of three volumes that have distressed me."
Montesquiou died in Menton on the French Riviera on December 11, 1921. He was buried in Versailles next to the faithful Yturri.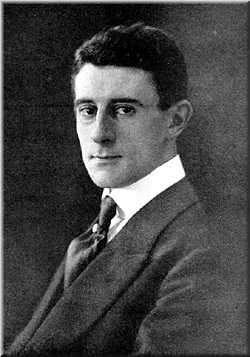 1875 – One of France's most distinguished composers, Maurice Ravel (d.1937) was a prolific and versatile artist who worked in several musical genres, creating stage music (two operas and several ballets), orchestral music, vocal music, chamber music, and piano music. His unique musical language, employing harmonies that are at once ravishing and subtle, made him one of the most influential composers of the twentieth century.
Ravel's sexuality has been the subject of intense speculation. Although it is not certain that he was gay, he was rumored to be so. Fiercely protective of his privacy, his most significant emotional relationship seems to have been with his mother. At the same time, however, he embraced a public identity as a cultured dandy, a dapper man-about-town of refined taste and sensibility.
A life-long bachelor, Ravel had several significant relationships with men, including one with pianist Ricardo Viñes, a fellow dandy and bachelor, but it is not certain whether these friendships were sexual.
As a young man, Ravel joined a circle of avant-garde writers and composers called Les Apaches. This group included Viñes and the composers Manuel de Falla, Florent Schmitt, and Stravinsky. Several members of the circle, including Ravel, developed an interest in the new American form of music, jazz. Not surprisingly, jazz rhythms entered some of Ravel's compositions, such as his late Sonata for Violin and Piano, which includes a jazzy movement called "The Blues."
Ravel's most familiar work to contemporary audiences is the Boléro of 1928, which he considered something of a well-orchestrated joke because of its constant repetitions of the same melody. Commissioned by the dancer Ida Rubinstein for a ballet choreographed by Nijinsky, the Boléro is a bravura work built on a relentless rhythm that culminates in the wild abandon of Dionysian revels. It is certainly one of the most widely performed and recognized pieces of classical music.
Ravel's career and life can be divided into two parts, separated by World War I, which had a traumatic effect on him. Before the war, he was an important presence in French musical circles, often conducting his own works, giving piano concerts, and collaborating with Sergei Diaghilev on commissions for the Ballets Russes. After the war, however, the composer's physical and emotional health deteriorated. He retreated from Paris and spent the last decade of his life in semi-retirement.
In 1928, Ravel made a triumphant four-month tour of the United States, where he met many musical notables, including George Gershwin, whom he admired greatly.
In his final years, Ravel suffered a series of health problems and gradually lost the ability to communicate with others. He died in Paris on December 28, 1937 after a series of strokes and an unsuccessful brain operation.

1899 – New Hampshire amends its sodomy law to prohibit all "unnatural and lascivious acts," to include oral sex. amends its sodomy law to prohibit all "unnatural and lascivious acts," to include oral sex.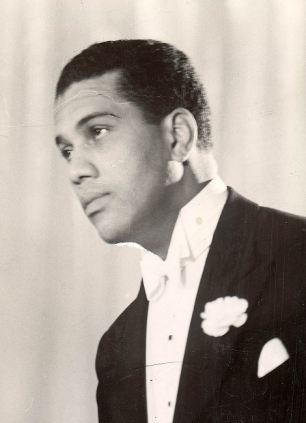 1900 – The British/Grenadian jazz musician Leslie Hutchinson was born on this date (d. 1969). Known as "Hutch", he was one of the biggest cabaret stars in the world during the 1920s and 1930s. He was born on the Island of Grenada as Leslie Arthur Hutchinson, he took piano lessons as a child. He moved to New York City in his teens, originally to take a degree in medicine as he won a place due to his high aptitude, and began playing the piano and singing in bars. He then joined a black band led by Henry "Broadway" Jones, who often played for white millionaires such as the Vanderbilts, attracting the wrath of the Ku Klux Klan.

In 1924 he left America for Paris, where he had a residency in Joe Zelli's club and became a friend and lover of Cole Porter. He was for some time the highest paid star in Britain and was one of the biggest stars during the twenties and thirties in the UK.
"Hutch" was believed to have had relationships with Ivor Novello, Merle Oberon, and actress Tallulah Bankhead. The rumors include affairs with Edwina Mountbatten and members of the British Royal Family which supposedly led to his social ostracism and the destruction of his professional career.
Encouraged by his lover Edwina Mountbatten, he came to England in 1927 to perform in a Rodgers and Hart musical, and soon became the darling of society and the population in general. "Hutch" was a favorite singer of the then Prince of Wales (later King Edward VIII). He was regularly heard on air with the BBC. One of his greatest hits was "These Foolish Things". He was a much-loved wartime entertainer. As well as being a friend and lover of Cole Porter, he recorded several of his songs, including "Begin the Beguine" and Porter's list song "Let's Do It (Let's Fall in Love)", to which he supposedly made up some 70 new verses. He later married and had a daughter. He would go on to sire six further children to five different mothers.

Hutchinson died from pneumonia in 1969. Only 42 people attended his funeral.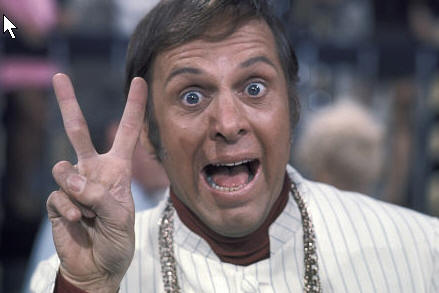 1926 – Alan Sues (d.2011) was an American comic actor widely known for his roles on the 1968-1973 television series Rowan & Martin's Laugh-In. Alan's on-screen persona was campy, outrageous and contained verbal slapstick. Typical of his humor was a skit that found him following a pair of whiskey-drinking cowboys to a Wild West bar and requesting a frozen daiquiri. Alan's recurring characters on the program included Big Al the Sportscaster and Uncle Al the Kiddie's Pal. Alan also parodied castmate Jo Anne Worley when she left the show, appearing in drag.
The young Alan used World War II veterans' benefits to pay for acting lessons at the Pasadena Playhouse, where he performed, later making his Broadway debut in the stage play Tea and Sympathy, directed by Elia Kazan, which had a successful run in New York City beginning in 1953. During this period, Alan met and married Phyllis Gehrig, a dancer and actress, subsequently starting a vaudevillian nightclub act in Manhattan — with which they toured North America before divorcing in 1958.
Outside of
Laugh-In
, Alan appeared in the classic
Twilight Zone
episode
"The Masks",
in a non-comic role. This episode called for his character to be of college (or, possibly even high school) age, as evidenced by references to his being captain of the football team and doing well in school. Being 38 at the time, his looks ran counter to this, with a comb-over and thinning hair. He also had supporting roles in the films
Move Over, Darling
(1963) and
The Americanization of Emily
(1964).[5]
After Laugh-In, Alan also portrayed Moriarty onstage in Sherlock Holmes (opposite John Wood, and later Leonard Nimoy), which, according to Alan, was "one of my favorite roles, because it's so against type, and I loved the makeup". The makeup for Moriarty was used in several books about makeup as an example of shadowing and technique.
Alan died on December 1, 2011, at Ceders-Sinai Medical Center, West Hollywood, where he was taken after suffering an apparent heart attack while watching television with his beloved dog, Doris, according to his friend and accountant, Michael Michaud.
Michael Michaud said that, even though Alan never disclosed publicly during his career that he was gay, his over-the-top, flamboyant, stereotypically gay mannerisms displayed on Laugh-In were an inspiration to many viewers when they were young, as he was "the only gay man they could see on television at the time."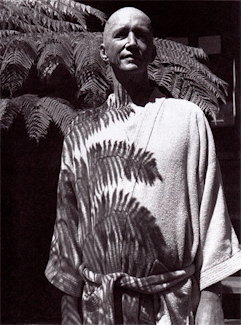 1933 – Issan Dorsey (d.1990), born Tommy Dorsey, Jr., was a Sōtō Zen monk and teacher, Dharma heir of Zentatsu Richard Baker and onetime abbot of Hartford Street Zen Center (HSZC) located in the Castro district of San Francisco, California. Earlier in his life he had worked as a prostitute and a drag queen, and had struggled at times with drug addiction. He died of complications from AIDS in 1990.
He established the Maitri Hospice at HSZC for students and friends dying of AIDS during the spread of the epidemic in the 1980s - the first Buddhist hospice of its kind in the United States. Numbers of his students and colleagues have observed that Dorsey was the embodiment of enlightenment.
Issan Dorsey was born as Tommy Dorsey, Jr. in Santa Barbara, California in 1933. He was raised as a Catholic and was the youngest child of ten siblings. As a boy he aspired to become an entertainer and studied dance and piano. While in junior college he became dissatisfied with his life, so he left school and joined the U.S. Navy. In the military he was able to fulfill his childhood dream of being an entertainer, putting on shows at his base and on television shows. During the Korean War Dorsey and a male lover were expelled from the Navy, leaving him to spend several years in and out of employment. He finally settled into a job as a waiter for a bar in North Beach, eventually becoming a performer there as a drag queen. His shows were a success and he traveled in a road show known as The Party of Four. On the road in the 1950s he would sometimes work as a prostitute at shows and afterhours, developing a nasty methamphetamine addiction during this period. On the road during his shows Dorsey was introduced as, "Tommy Dee, the boy who looks like the girl next door."
In the 1960s he returned to San Francisco, where he continued to shoot speed and engaged in dealing drugs on lower Haight Street. He founded his own commune and also managed a rock band. During this period he had a spiritual experience under the influence of LSD while observing a photograph of Ramana Maharshi. He constructed an altar with Maharshi's photograph, where he would shoot speed and gaze at the picture for several hours. Soon, he gave up using drugs and started sitting zazen at the San Francisco Zen Center (SFZC) under the guidance of Shunryu Suzuki.
In 1980 (while Dorsey was director of SFZC) he became a member of The Gay Buddhist Club, which eventually became known as the Hartford Street Zen Center (HSZC). Originally a discussion group for gay Buddhists, the group eventually began sitting zazen in the basement of one member's house at 57 Hartford Street. In 1987 Dorsey had created a hospice (Maitri Hospice) within the Zen center on Hartford Street, serving primarily gay men who were dying of AIDS. Eventually Dorsey was made a Sōtō priest by his teacher - Zentatsu Richard Baker - installed as abbot of HSZC in 1989 and given the Dharma name Issan (meaning "One-Mountain"). Shortly before death, in particularly poor health, Issan was recognized as a roshi. On September 6, 1990, Issan Dorsey died of complications linked to AIDS.

1934 – The Soviet Union reinstates consensual sodomy as a crime, with a penalty of up to five years in prison, if with consent, and eight years at hard labor, if without


Added 2022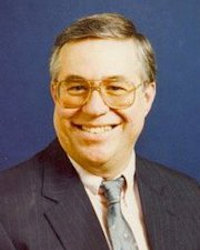 1947 – Patrick McArron was among the early San Diego LGBT pioneers to "go public" in the press and in 1973 helped establish and produce the Pacific Coast Times LGBT news magazine. He created and edited the Hummingbird, the local Dignity monthly newsletter, and created websites for the Pacific Region chapters of DignityUSA. During that decade, he was featured in mainstream newspapers and on television and marched in some of the earliest Pride Parades in San Diego. He has been featured in the National Catholic Reporter, "These Days" on KPBS, and in a cover article of The Gay and Lesbian Times.
Born in San Diego, his roots and connections to the Catholic Church run deep. McArron, an only child, attended Catholic schools through seminary. After graduating from Marian Catholic High School in San Diego he applied for the local diocesan seminary, St. Francis Seminary, but was rejected because of allegations of homosexuality. Ironically Patrick had not yet identified himself as gay.
In 1968 McArron began a 33-year career with the U.S. Postal Service.
Through his work with the Newman Center at San Diego State University McArron met and dated Judy Carton. They were married in 1970; however it was a short-lived marriage. Therapy and counseling helped McArron come to terms with his sexual orientation. The marriage was annulled and their separation was amicable –— they remain friends to this day. Coincidentally, years later Judy developed intimate relationships with women and both Judy and Patrick became leaders in Dignity—locally and nationally.
McArron began attending and joined the Metropolitan Community Church in San Diego. Soon thereafter he learned about a Catholic Gay organization, Dignity, based in Los Angeles. In 1972 McArron co-founded with Patrick McSweeney the San Diego chapter of DignityUSA. It was also in 1972 that McArron met his future husband Glenn Stokes.
From 1977 to 1979 McArron served as the first director of DignityUSA's Pacific Region. In 1979, McArron helped organize the first LGBT Catholic Convention to be held in San Diego for DignityUSA. The event drew a crowd of 600 people from around the world and was featured on the front cover of the Catholic Diocesan newspaper, the Southern Cross.
McArron served as vice president and then president of DignityUSA from 1999 to 2002. He is an active volunteer in civic projects in San Diego and is a volunteer with the Lambda LGBT Archives. In 2006 McArron was inducted to the Community Wall of Honor at the San Diego LGBT Center for his work in the San Diego LGBT community.
On Nov 2, 2008 McArron legally married his life partner Glenn. The marriage was conducted by a Roman Catholic priest (deputized by the County of San Diego). McArron continues to stay active in the LGBT community in San Diego and enjoys traveling the globe with his husband.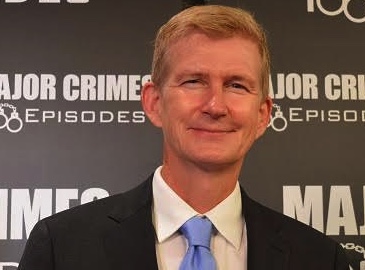 1963 – (William) Bill Brochtrup, Jr. is an American film, television, and stage actor. He is known for his role playing PPA John Irvin, a gay police public assistant, on the ABC television drama NYPD Blue.
Born William Brochtrup, Jr. in 1963 in California, U.S., Bill Brochtrup was raised in Tacoma, Washington and graduated from New York University's (NYU) Tisch School of the Arts in 1985.vAfter NYU, he moved to Los Angeles, California to pursue an acting career. He was billed as "William Brochtrup" in some of his earliest roles in the 1980s.
He appeared in the feature films Life as We Know It, He's Just Not That Into You, Duck, Ravenous, Man of the Year, and Space Marines.
Brochtrup has been a series regular on three Steven Bochco shows: CBS sitcom Public Morals, ABC drama Total Security, and seven seasons on the ABC drama NYPD Blue. He has appeared on television shows as varied as Dexter, Without a Trace, the animated children's series The Wild Thornberrys (as the voice of a dolphin), Major Crimes (as Dr. Joe Bowman), and Bravo's Celebrity Poker Showdown. Brochtrup is a frequent guest host of the PBS newsmagazine In The Life.
He has written for Out magazine. The best-selling book of essays I Love You, Mom! includes his original stories at Un-Cabaret and numerous spoken word events. He has hosted AIDS Walks across the country, supports animal rescue organizations like the Society for the Prevention of Cruelty to Animals, and has traveled the Persian Gulf, Atlantic, Mediterranean, Germany, Japan, Bosnia and Kosovo meeting servicemen and women during Handshake Tours for the United Service Organizations (USO) and Armed Forces Entertainment.
Brochtrup came out to People magazine as gay in 1997. He said, "casting directors have known for years," and assured that being gay would have no "adverse effect" on his career, even with potential typecasting. In 2012, Brochtrup said that he has not regretted coming out back then.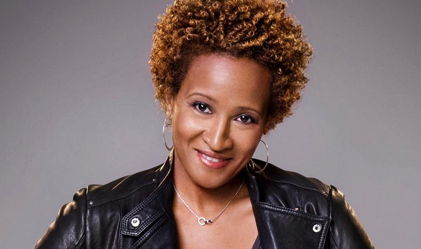 1964 – Today is the birthday of American stand-up comedian and actress Wanda Sykes. She is well known for her blunt observations on current events, the differences between the sexes and races, and life in general, as well as for her roles on The New Adventures of Old Christine, opposite Julia Louis-Dreyfus, as Barb and on HBO's Curb Your Enthusiasm, as herself. She now hosts her own late night talk show on Fox.
She had a job with the National Security Agency (NSA) but quickly realized that her career did not lie in a government office. In 1987 she went on stage for the first time, doing a stand-up routine in a talent contest in Washington. Although she did not win, "a light went on" and she saw her destiny. That her second outing was a complete failure made her understand that pursuing a career in entertainment would be challenging, but, she stated, "It gave me a sense of how much I wanted to do it."
While developing her skills at stand-up on nights and weekends, Sykes retained her job at the NSA until 1992, when she moved to New York to work on the comedy circuit there.
Shortly before the move, Sykes married David Hall, a record producer. In a 2009 interview she stated that she had recognized at a young age that she was a lesbian but, she explained, "Early on I knew [being gay] wasn't going to fly. No way. And from teachers and church and all it was, 'This is wrong! What's wrong with me?' And you pray and ask God to take it away, and you bury it and bury it, and you shut that part of yourself off. Then you try to live the life that you're supposed to live."
The marriage ended in 1998 for reasons that Sykes said were unrelated to her sexual orientation; nevertheless, she called her divorce "a defining, liberating moment" after which she "started actively dating women."
Meanwhile, she had been finding success in stand-up comedy in New York, where one of her gigs was as an opening act for Chris Rock at Caroline's Comedy Club. When Rock secured his own television series, The Chris Rock Show, he brought Sykes along as a writer and performer. Sykes was on the team honored with four nominations for an Emmy Award for Outstanding Writing for a Variety, Music or Comedy Program (1998-2001) and a win in 1999.
Sykes starred in two television series, neither particularly successful. Wanda at Large (2003-2004), on which she played a stand-up comedian turned political correspondent, failed to find an audience, at least partly because it was continuously bounced around the time schedule. Only six episodes of the second series, Wanda Does It (2004), were aired on the Comedy Central channel.
Sykes joined the cast of The New Adventures of Old Christine in a recurring role in 2006 and in the same year starred and was the executive producer on an HBO special, Wanda Sykes: Sick and Tired, in which she did a typically acerbic stand-up routine, tackling subjects including politics, race, and same-sex marriage. In the 2008 season of The New Adventures of Old Christine, the characters played by Julia Louis Dreyfus and Sykes, though heterosexual, decided to get married.
In Las Vegas to perform, she attended one of the many rallies held around the country during the weekend of November 15 to protest the passage of Proposition 8. When an event organizer mentioned that Sykes was said to be in the crowd, she took the stage and gave an impassioned and emotional impromptu speech.
"I don't really talk about my sexual orientation. I didn't feel like I had to. I was just living my life, not necessarily in the closet, but I was living my life," she stated. In the aftermath of Proposition 8, however, she felt compelled to speak up, and she told the crowd, "I'm proud to be a woman. I'm proud to be a black woman, and I'm proud to be gay."
Sykes was married to record producer Dave Hall from 1991 to 1998. In November 2008, she publicly came out as gay while at a same-sex marriage rally in Las Vegas regarding Proposition 8. Sykes had just married her partner Alex Niedbalski, a French woman, a month earlier on October 25, 2008, whom she met in 2006. The couple also became parents on April 27, 2009, when Alex gave birth to a pair of fraternal twins, daughter Olivia Lou and son Lucas Claude.
Sykes only came out to her conservative mother Marion and father Harry when she was 40, who both initially had difficulty accepting her homosexuality. They declined to attend her wedding with Alex, which led to a brief period of estrangement, but have since reconciled and are now proud grandparents to the couple's children.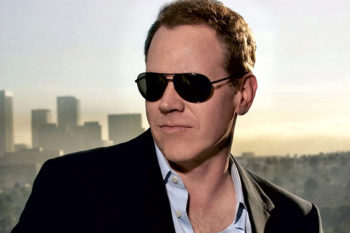 1964 – Today's also the birthday of American writer Bret Easton Ellis. His books include: Less than Zero (1985), The Rules of Attraction (1987), American Psycho (1991), The Informers (1994), Glamorama (1999), and Lunar Park (2005) When asked an interview in 2002 whether or not he was gay, Ellis explained that he does not identify himself as gay or straight. He explained that he is comfortable to be thought of as gay, bisexual or heterosexual and that he enjoys playing with his persona, identifying variously as gay, straight and bi to different people over the years.
In a 1999 interview, the author puts forward that his reticence to definitively label his sexuality (in his own words, he is "very coy and weird about it") is for "artistic reasons", because "if people knew that I was straight, they'd read [my books] in a different way. If they knew I was gay, 'Psycho' would be read as a different book."

In an interview with Robert F. Coleman, Bret refers to his as an "indeterminate sexuality", and said "any other interviewer out there will get a different answer and it just depends on the mood I am in".
Ellis has long acknowledged having had gay sex, but for most of his career he unequivocally claimed he was not gay. Then, in 2005, he began to discuss having had a six-year relationship with a man ten years his junior who died tragically young.
Ellis's fiction roughly mirrors his biography. His first four novels and one book of short stories are filled with sexually ambiguous characters. Then, in Lunar Park (2005), Ellis himself appears as a character, a middle-aged writer, who, just before the novel ends, begins a relationship with a younger man.
In a 2011 interview Ellis again states that his answers to questions about his sexuality have varied from interviewer to interviewer, citing an example where his reticence to refuse the label "bi" had him stuck with it and it was published that way. "I think the last time I slept with a woman was five or six years ago, so the bi thing can only be played out so long," he clarifies. "But I still use it, I still say it." In responding to Dan Savage's It Gets Better campaign, aimed at preventing suicide among LGBT youth, Ellis tweeted "Not to bum everyone out, but can we get a reality check here? It gets worse."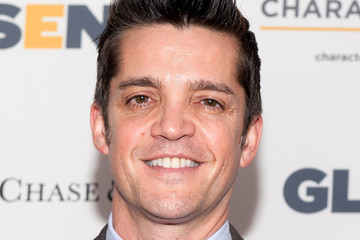 1966 – Jonathan Del Arco is a Uruguayan American actor and gay rights and political activist. He is best known for his role as Hugh the Borg on Star Trek: The Next Generation and for his starring role as medical examiner Dr. Morales on The Closer and Major Crimes. He was awarded the 2013 Visibility Award from Human Rights Campaign and is a guest speaker for the organization.
As a teenager, Del Arco became interested in acting and the theater. He often traveled by commuter train to New York City, where he watched plays. He eventually enrolled in acting classes there, and after graduating from high school he moved to New York City permanently. Shortly after his move, Del Arco won a role in the road company of Torch Song Trilogy.
Del Arco partnered with another gay man while living in New York City. This partner died of AIDS in the late 1980s while Del Arco resided in the city.
In 1990, with a role on the Miami Vice television show and a role in the independent film Lost Angeles under his belt, Del Arco moved to Los Angeles, California. Guest starring roles on the television series True Colors, Sisters, The Wonder Years, and Blossom as well as a small role in the film The Mambo Kings followed. His most notable role during this period was as the Borg drone, Hugh, on Star Trek: The Next Generation in 1992, which he reprised in 1993.
Del Arco turned to waiting tables in 1995 for an income. Instead, through a friend, he found paid work on an environmental campaign being led by actor/director Rob Reiner. Over the next decade, Del Arco worked on five political campaigns. Del Arco credits the political activism with allowing him to find a new passion and expansiveness as an actor, which led to new acting roles.
Del Arco's breakout role came in 2003 when he landed a recurring guest star role on FX Networks' highly popular series Nip/Tuck, where he played a transgender woman named Sofia Lopez. Roles on other highly rated shows such as 24, The Sopranos, and Dollhouse followed. Beginning in 2007, Del Arco had a recurring role on TNT cable network's The Closer as the openly gay medical examiner, Dr. Morales. He continued in the role in the series' spin-off, Major Crimes. In 2014, he appeared in the episode "Love Sucks" of The Crazy Ones as Timothy, the previously unseen husband of Brad Garrett's character.
In addition to acting, Del Arco is a political, environmental, and gay rights activist. He was a consultant for the Gay, Lesbian and Straight Education Network (GLSEN), which works to improve the educational environment for LGBT elementary and secondary students in the United States. Del Arco says his work with GLSEN has been life-changing. "Never did I imagine that working for a nonprofit organization would have such a great effect on me personally. It's changed the structure of how I use my career as an actor because now I have a reason beyond entertainment to promote something other than me."

1967
– CBS airs
"The Homosexuals"
, an episode of 
CBS Reports
. This first-ever national television broadcast on the subject of homosexuality has been described as
"the single most destructive hour of antigay propaganda in our nation's history."
Host Mike Wallace concluded:
"The dilemma of the homosexual: told by the medical profession he is sick; by the law that he's a criminal; shunned by employers; rejected by heterosexual society. Incapable of a fulfilling a relationship with a woman, or for that matter with a man. At the center of his life he remains anonymous. A displaced person. An outsider."

1972 – The first gay rights legislation is enacted in America. In East Lansing, Michigan, the city council approved by a vote of 4-to-1 an act declaring the city must seek to "employ the best applicant for each vacancy on the basis of his [sic] qualifications for the job and without regard to race, color, creed, national origin, sex or homosexuality."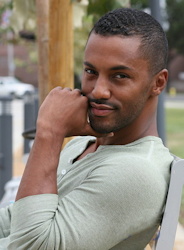 1974 – Darryl Stephens is an American actor. He is best known for playing Noah Nicholson on the television dramedy Noah's Arc.
Stephens was born in Pasadena, California. He grew up in the Altadena and Pasadena areas of Los Angeles, California. He attended the University of California, Berkeley where he studied sociology and ethnic studies along with drama and dance before earning a Bachelor's Degree in American Culture Studies. He performed for four years in San Francisco with the cult theater troupe Sassymouth before returning to Los Angeles to pursue a film and television career. He also worked with the Berkeley Black Theater Workshop.
Back in L.A., Stephens appeared on the sexy late-night serial MTV's Undressed, the short-lived series That's Life, and VH1's Red Eye. During the same period, he was also appearing in various commercials for products such as Dockers and performing in small theater venues and scene study classes. He also played in a Hollywood revival of the well-known play Bent.
Stephens had supporting roles in the films Seamless, Not Quite Right, and Circuit. However, his breakout role came in 2004, when independent filmmaker Patrik-Ian Polk cast him as the lead character for the new series Noah's Arc. The original intention was for the show to be released direct-to-DVD after it had received rave reviews at various film festivals. However, in the fall of 2005, LOGO picked up Noah's Arc, which debuted on October 19.
In August 2006 the second season of Noah's Arc was televised. By the end of 2006, Stephens had completed roles in the comedy Another Gay Movie and the drama Boy Culture, the latter alongside newcomer Derek Magyar.
In October 2008, a feature film version was released. Noah's Arc: Jumping the Broom picks up where the show's second season left off and tells the story of the marriage between Stephens' character and Jensen Atwood's.
In 2010, he guest starred in an episode of Private Practice, playing a pre-op transgendered character. His next film, scheduled for release in 2011, is Bolden!, a bio film about jazz great Buddy Bolden starring Anthony Mackie as Bolden. Stephen's role is of cornet player Frank Lewis.
Stephens released a self-published novel in 2011, entitled Shortcomings, which weaves together short stories he had written previously. He is also a singer songwriter.
Although Stephens is reluctant to discuss his personal life, he is openly gay and his roles address issues of classism and sexuality.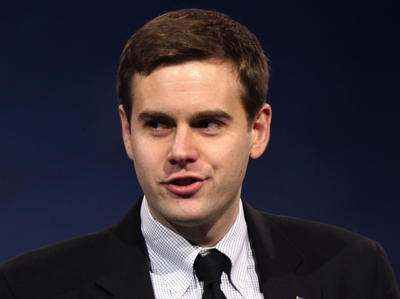 1985 – Guy Benson is a columnist, commentator, and political pundit. He is a contributor to Fox News, political editor of Townhall.com, and a conservative talk radio host.
Benson lived much of his early life overseas, then grew up in Ridgewood, New Jersey, where he attended middle school and Ridgewood High School. During high school, he was known for broadcasting sports on local television. While working toward his bachelor's degree at Northwestern University, Benson worked for the campus radio station, WNUR, broadcasting sporting events and hosting a political talk show. He also interned for two summers at Fox News, working primarily with Hannity & Colmes, before assisting the channel with its coverage of the 2004 Republican National Convention. Benson also reported for an NPR station in South Florida, broadcast summer baseball games in the Cape Cod Baseball League, and interned at the White House.
After graduating with honors from the Medill School of Journalism at Northwestern University in 2007, Benson served as the producer of The Sandy Rios Show, then a local afternoon radio show with Christian Right commentator Sandy Rios on WYLL-AM in Chicago, before Rios moved to Washington D.C. in July 2010 to host Sandy Rios in the Morning on AFR TALK on American Family Radio. From to 2008 to 2015, Benson also hosted his own Sunday night radio program, The Guy Benson Show, on AM 560 WIND in Chicago and AM 1260 WWRC in Washington, D.C.
In 2010, Benson became political editor at Townhall.com, where his columns had been published since February 2008. Benson also contributes to Townhall's sister site, Hot Air. He previously wrote at Andrew Breitbart's "Big" sites and National Review Online's Media Blog. In addition to serving as a regular guest and substitute host on The Hugh Hewitt Show, Benson is a frequent guest on cable news networks, including Fox News and CNBC. In May 2015, together with coauthor Mary Katharine Ham, Benson published his first non-fiction book End of Discussion: How the Left's Outrage Industry Shuts Down Debate, Manipulates Voters, and Makes America Less Free (and Fun), a critique of political correctness in politics, media and culture from the point of view of two Millennial conservatives.
In April 2008 Benson discovered video from a 2007 reunion of the Weathermen, a radical left-wing group from the 1960s and 70s. The footage included quotes from two members, Bill Ayers and Bernardine Dohrn, defending their actions. Since Barack Obama was criticized during the 2008 presidential campaign for associating with Ayers and Dohrn, the clips made national news. Benson garnered national attention during the 2008 presidential race on two other occasions. In August, after the Obama campaign attacked WGN radio in Chicago for allowing Stanley Kurtz to appear on their station, Benson—who was in studio during the interview—detailed his experience. Then, two weeks before Election Day, Benson joined with Mary Katharine Ham and Ed Morrissey to pen "The Comprehensive Argument Against Barack Obama," released on Hot Air.
Benson's brother is actor, writer, and director James Benson. Guy Benson came out as gay in May 2015 by announcing in advance of publication that his new book, End of Discussion, would include a footnote: "Guy here. So, I'm gay." Benson told an interviewer that "gay rights is not something that dominates my attentions — or my passions." In September 2019, Benson married Adam Wise.

2014 – Jamaica: Police attempted to evict homeless LGBT youth from the sewers of New Kingston. A judge ruled that since sewers were a pubic place, and the youth had nowhere else to go, they could stay there. Youth who were arrested were charged with swearing and had to pay a fine.

MARCH 8 →
[{(o)}]|[{(o)}]|[{(o)}]|[{(o)}]| [{(o)}]|[{(o)}]