May 8
[{(o)}]|[{(o)}]|[{(o)}]|[{(o)}]| [{(o)}]|[{(o)}]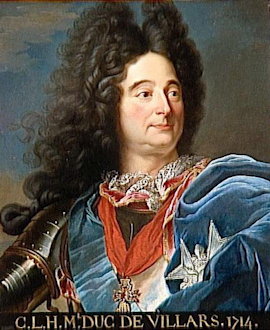 1653 – Claude-Louis-Hector, Duc De Villars, born, (d.1734). De Villars was the last great general of Louis XIV of France and one of the most brilliant commanders in French military history, one of only six Marshals who have been promoted to Marshal General of France.
The sharp- tongued
Charlotte Elizabeth
, the second wife of the homosexual
Phillipe, Duc d'Orléans
, left behind a collection of letters, many of which reveal her passion for sniffing out the private affairs of the court homosexuals. Of her favorite subject she wrote,
"Our heroes take as their models Hercules, Theseus, Alexander, and Caesar, who all had their male favorites. Those who give themselves up to this vice, which believing in Holy Scripture, imagine that it was only a sin when there were few people in the world, and that now the earth is so populated it may be regarded as a divertissement. Among the common people, indeed, accusations of this kind are, so far as possible, avoided; but among persons of quality, it is publicly spoken of; it is considered a fine saying that since Sodom and Gomorrah, the Lord has punished no one for such offenses."
One of the gay "persons of quality" who flits through the duchess's letters is the above-mentioned duc de Villars, one of the greatest generals in French history and marshal of France under
Louis XIV
. He is reputed have been a member of
"a secret society of sodomitical military men"
organized by Charlotte Elizabeth's husband, the Duc D'Orléans, brother of Lous XIV.

1763 – Police storm a lavatory in Amsterdam and arrest two men who were kissing. Two women had turned them in. Barend Jansen and Jan Heemskerk were arrested for having sex in a public toilet. Heemskerk was executed, and Jansen was tortured and received a twenty-year prison sentence.

1805 – King George III of England pardons sailor Bartlett Ambler of a sodomy conviction due to the questionable veracity of his alleged partners.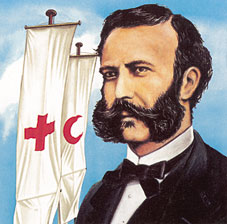 1828 – Jean Henri Dunant, aka Henry Dunant Swiss businessman and social activist, born (d.1910) He published his Un Souvenir de Solferino (A Remembrance of Solferino), a description of the sufferings of the wounded at the Battle of Solferino and a plea for organizations to care for the war wounded. There was an immediate response, out of which grew the Red Cross.
In 1901 Dunant shared the first Nobel Peace Prize. It has long been suspected that after his death, Dunant's family not only bowdlerized the philanthropist's memoirs, but outright falsified them through the addition of material not written by Dunant himself. He is widely believed to have been homosexual, but there is no documentary proof.
However, in the 1960s, Karl Meir aka "Rolf" of the homosexual cultural periodical Der Kreis wrote,
A few years ago there was an announcement in the press that in Norway about 200 letters had been found that Henry Dunant had written to a high officer ... and the German periodical "Der Eigene" had indicated already in 1924 another exchange of letters between Dunant and the Comte de M., and that their content allowed one to conclude the same-sex disposition of Dunant.
Roger Durand, of the Henry Dunant Society, says,
His homosexuality is a hypothesis that can neither be confirmed nor denied. One thing is certain: in 19th-century Geneva homosexuality was regarded as a huge handicap and was therefore never openly acknowledged. That being said, a man's greatness is not measured according to his sexual orientation.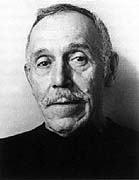 1920 – Tom of Finland (né Touko Laaksonen) best known by his pseudonym (d.1991) was a Finnish artist notable for his stylized homooerotic and fetish art and his influence on late twentieth century gay culture. He has been called the "most influential creator of gay pornographic images" by cultural historian Joseph W. Slade.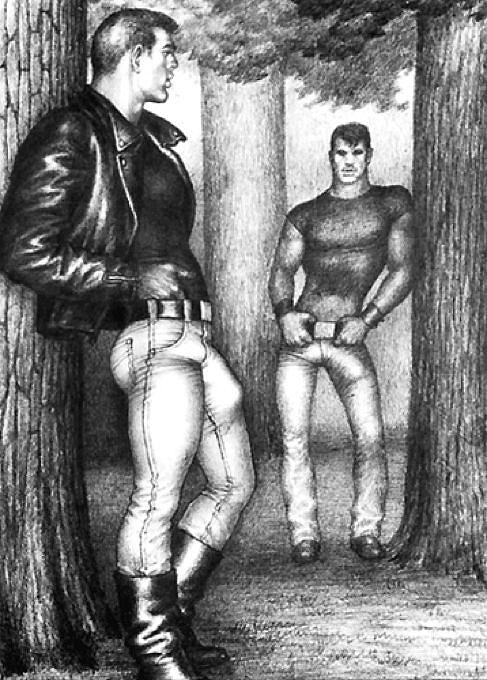 (Click for larger)
Over the course of four decades he produced some 3500 illustrations, mostly featuring men with exaggerated sex traits: heavily muscled torsos, limbs, and buttocks, and large penises. Tight or partially removed clothing showed off these traits, with the penis often visible as a bulge in tight trousers or prominently displayed for the viewer. His drawings frequently feature two or more men either immediately preceding or during explicit sexual activity. Nearly all of his characters were versatile and obviously enjoyed the bottom as well as the top role in sexual intercourse.
Laaksonen was born and raised by a middle-class family in Kaarina, a city in southwestern Finland, near the city of Turku.
He studied in Turku and in 1939 he moved to the country's capital Helsinki to study advertising, he also started drawing erotic images for his own pleasure. He first kept his drawings hidden, but then destroyed them "at least by the time I went to serve the army". His drawings were based on images of masculine laborers he had seen from an early age. The country soon became embroiled in the Winter War with the USSR, and then formally involved in World War II. He was conscripted in February 1940 into the Finnish Army. He served as an anti-aircraft officer, holding the rank of a second lieutenant. He later attributed his fetishistic interest in uniformed men to encounters with men in army uniform, especially soldiers of the German Wehrmacht serving in Finland at that time. After the war, in 1945, he returned to studies at the art college.
Laaksonen's style and content in the late-1950s and early 1960s was partly influenced by the U.S. censorship codes that restricted depiction of "overt homosexual acts." His work was published in the beefcake genre that began in the 1930s and predominantly featured photographs of attractive, muscular young men in athletic poses often shown demonstrating exercises. Their primary market was gay men, but because of the conservative and homophobic social culture of the era gay pornography was illegal and the publications were typically presented as dedicated to physical fitness and health. They were often the only connection that closeted men had to their sexuality. By this time however Laaksonen was rendering private commissions so more explicit work was produced but remained unpublished.
In the 1962 case of MANual Enterprises v. Day the United States Supreme Court ruled that nude male photographs were not obscene. Softcore gay pornography magazines and films featuring fully nude models, some of them tumescent, quickly appeared and the pretense of being about exercise and fitness was dropped as controls on pornography were reduced. By the end of the 1960s the market for beefcake magazines collapsed. Laaksonen was able to publish his more overtly homoerotic work and it changed the context with "new possibilities and conventions for displaying frontal male nudity in magazines and movies." Laaksonen reacted by publishing more explicit drawings and stylized his figures' fantastical aspects with exaggerated physical aspects, particularly their genitals and muscles.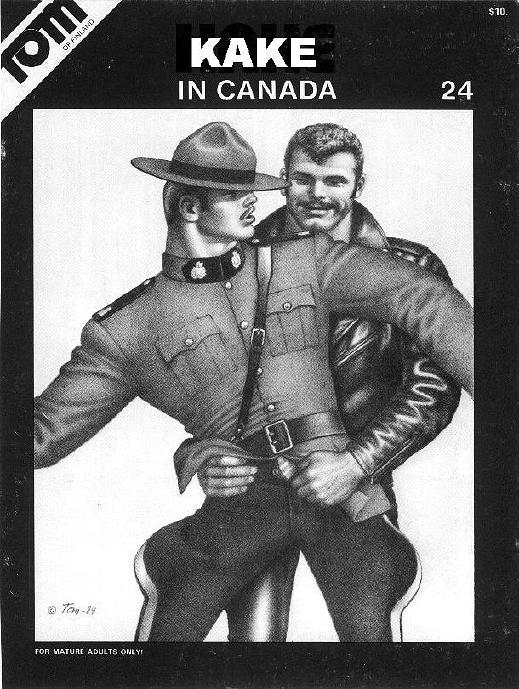 (Click for larger)
He is best known for works that focused on homomasculine archetypes such as lumberjacks, motorcycle policemen, sailors, bikers, and leathermen. His most prominent comic series are the "Kake" comics, which included these archetypal characters in abundance.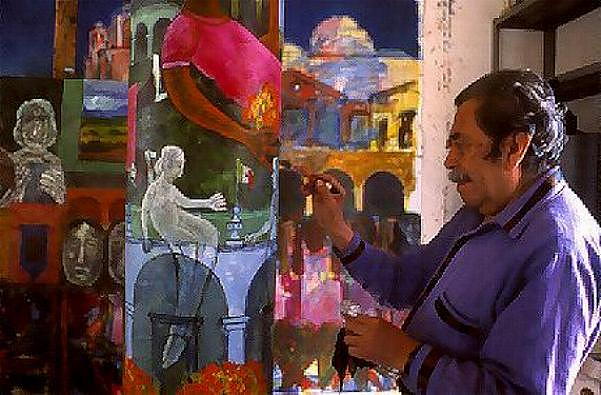 1925 – Rodolfo Morales Mexican painter, born (d.2001) was a Mexican surrealist painter best known for his brightly colored surrealistic dream-like canvases and collages often featuring Mexican women in village settings. He was notable for his restoration of historic buildings in Ocotlan and, together with Rufino Tamayo and Francisco Toledo, helped make Oaxaca in Southern Mexico a center for contemporary art and tourism.
Using income from his art he founded the Rodolfo Morales Cultural Foundation devoted to restoration of buildings in his hometown of Ocotlán. In all, he funded the restoration of fifteen churches including the 16th century Convent of Santo Domingo and a 17th century church in the town of Santa Ana Zegache, as well creating cultural spaces throughout Oaxaca's central valleys. His most important restoration project was the former convent of Ocotlan which was converted into a municipal complex.
Morales ensured that much of the restoration work done was by local women who, by developing skills, were able to later find employment elsewhere. His other notable Foundation work included setting up a computer room for local youths to learn information technology skills, providing materials to aspiring artists, producing of prints to help Frente Común Contra SIDA educate against the spread of AIDS and planting new copal trees not only to enhance the landscape but also to provide wood for the creation of hand-painted animals.
Whilst continuing with his art, he would begin each day by making a small collage which he would sell to raise money for his Foundation.
Up until his death in 2001, both he and Toledo had been regarded as Mexico's greatest living artists for over a decade. He died, aged 75, in Oaxaca from cancer of the pancreas and his remains placed in his restored Convent of Santo Domingo, in Ocotlán, Oaxaca.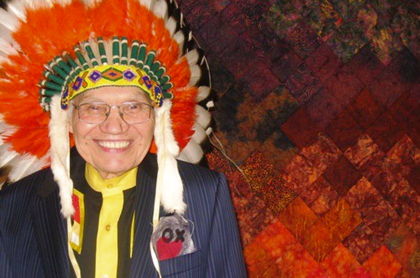 1928 – William Wuttunee was a lawyer, activist and humanitarian from Red Pheasant First Nation in Saskatchewan, who co-founded what today is known as the Assembly of First Nations. The first indigenous lawyer in Western Canada, Wuttunee also helped to secure voting rights for status Indians.
Wuttunee was an early champion of LGBTQ rights, defending the last person in Canada to be prosecuted for homosexuality – his work helping to lay the groundwork for Prime Minister Pierre Trudeau's later famed phrase in 1969, "the state has no place in the bedrooms of the nation."
One of Canada's true pioneers, he began in humble circumstances. Raised on the reserve in a family of 15, Wuttunee would later tell his children he survived the residential school system by immersing himself in books. After moving to Battleford, Sask., as a teenager, he won a scholarship to attend McGill University.
His presence there would give him the distinction of being one of only two First Nations people to attend university at that time; years later, he would also become the first indigenous lawyer to appear before the Supreme Court of Canada.
"People from around town filled up a trunk with clothes for him to take to Montreal," said Nola Wuttunee, the third of his five children with first wife, Bernice, of her father's departure for McGill. "He got there on a freight train, travelling with the cattle."
"I remember applying for my first job and the guy said, 'What are you?' "
Wuttunee said in 2001 of early challenges.
"I said, 'I am an Indian.' He said, 'I can't hire an Indian.' "
His outspokenness and sometimes controversial views, however, often made him a polarizing figure. In 1971, Wuttunee's book Ruffled Feathers: Indians in Canadian Society, did indeed cause problems: for a time, he was banned from no less than 13 reserves.
He was also a charismatic, multilingual orator who impressed those lucky enough to hear him speak. In 2009, Wuttunee travelled with the Assembly of First Nations to the Vatican, to receive an apology from Pope Benedict XVI for the harm done to native children in the residential school system.
He died in Calgary on Oct. 31 of heart disease at the age of 87.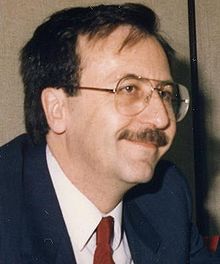 1946 – André Boulerice is a Québécois politician and gay rights activist. He was a member of the National Assembly of Quebec for the riding of Sainte-Marie-Saint-Jacques in Montreal.
Born in Joliette, he graduated in specialized education from Cégep du Vieux Montréal. He joined the Parti Québécois in 1970 and later worked for the Chambly school board.
He was elected in the Sainte-Marie-Saint-Jacques riding in 1989, formerly under Claude Charron. Boulerice was reelected in 1989, 1994, 1998 and 2003. He was also the Deputy Government Leader, President of the Quebec division of the Assemblée parlementaire de la Francophonie and Quebec immigration minister. He helped introduce civil union for same-sex couples. Boulerice resigned in September 2005.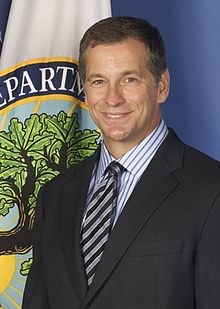 1963 - Kevin Jennings is an American educator, author, and administrator. He was the Assistant Deputy Secretary for the Office of Safe and Drug-Free Schools at the U.S. Department of Education from 2009-11. In July 2011, he became the president and CEO of nonprofit organization Be The Change.
Jennings was born in Fort Lauderdale, Florida. He was the youngest of five children to Chester Henry, an itinerant Southern Baptist preacher, and Alice Verna (Johnson) Jennings. His family was poor and constantly moved around the South as his father sought a permanent post. His father died when Kevin was eight and the family was living in a Lewisville, North Carolina trailer park. From then on he grew up in a rural atmosphere that was intolerant of African Americans and gay people; several of his cousins and uncles were in the Ku Klux Klan. He was constantly taunted and bullied.
"The first day of 10th grade I actually refused to go back to school because I simply wasn't going to go back to a place where I was bullied every day." He attended Paisley Magnet School in Winston-Salem, North Carolina where he did well academically, but was beaten by classmates for what they saw as effeminate behavior and attempted suicide after realizing he was gay. After he and his mother moved to Hawaii he graduated from Radford High School in Honolulu.
Jennings then attended and received a bachelor's degree magna cum laude in history from Harvard University, where he delivered the Harvard Oration at the 1985 commencement. He became a high school history teacher, first at Moses Brown School in Providence, Rhode Island, from 1985 to 1987, and then at Concord Academy in Concord, Massachusetts, from 1987 to 1995, where he was chair of the history department. In 1992 the Edward Calesa Foundation named Jennings one of fifty "Terrific Teachers Making a Difference". Most of his students accepted him when he revealed his sexual identity after years of keeping it secret.
In 1990 he founded the Gay and Lesbian Independent School Teachers Education Network (later changed to the Gay, Lesbian and Straight Education Network), which became a leading group seeking to end discrimination, harassment, and bullying based on sexual orientation and gender identity. In 1992 he was named co-chair of the Education Committee of the Governor's Commission on Gay and Lesbian Youth in Massachusetts. Jennings has authored six books on gay rights and education, including one which won the Lambda Literary Award.
In 1998 he won the Lambda Literary Award in the Children's/Young Adult category for his book Telling Tales Out of School. He has published six books on gay rights and education. His works have described his own past as a closeted gay student.
Jennings is a lifelong, avid ice hockey fan, who has played in the New York City Gay Hockey Association. In 2005, he suffered a near-fatal heart attack after a game, but he recovered and returned to the ice in 2007. In 2008, Jennings spoke out against the practice of homophobic chants from fans at New York Rangers home games, and stopped his practice of regularly attending their games for about a month. Jennings and the director of the Gay Hockey Association met with officials of the Rangers and Madison Square Garden but failed to get much action from them. Jennings is a member of the Advisory Board for You Can Play, a campaign dedicated to fighting homophobia in sports.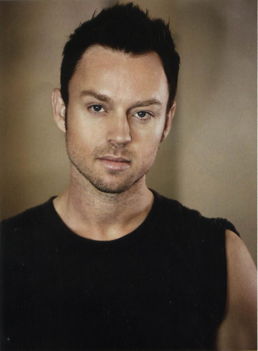 1972 – Darren Hayes is an Australian singer-songwriter, born in Brisbane. Hayes debuted in 1996 as the frontman and singer of the pop duo Savage Garden, whose 1997 album Savage Garden propelled them to stardom. It spawned the international hit singles I Want You, To the Moon and Back, and Truly Madly Deeply. The duo followed the success of their debut album with album Affirmation (1999), which also produced several hits such as I Knew I Loved You and The Animal Song. Savage Garden sold more than 23 million albums worldwide before parting ways in 2001.
Hayes released his first solo album Spin in 2002, but it failed to meet expectations. Hayes' second solo album The Tension and the Spark marked a big change of direction for the singer-songwriter, showing him experimenting with electronica and dark, depressing lyrics. Hayes then started his own independent record label Powdered Sugar, from which he would release his third solo album This Delicate Thing We've Made (2007). Including his work with Savage Garden, Hayes has sold more than 25 million albums worldwide
Hayes married a childhood sweetheart, makeup artist Colby Taylor, in 1994. They were still married when Savage Garden "skyrocketed to fame around the globe in the late 1990s." They separated in 1998 and were divorced in 2000.
Hayes was based in London for a few years. In 2013, Hayes relocated from London to Los Angeles, where he began to pursue a career in improv sketch comedy and acting. In 2015, he created a comedy podcast titled The He Said He Said Show, in which he stated on some occasions that he has retired from the music industry.
Darren Hayes entered into a civil partnership with his boyfriend of three years, Richard Cullen, on June 19, 2006 in London. In keeping with his usual practice of not talking about his sexual orientation, he did not announce the civil partnership until July 17, when the information appeared on his official website. While visiting Australia in August 2007, Darren was enraged when Richard was not recognised as his partner and was forced to enter the country under a tourist visa. In 2013, Hayes and Cullen applied for a marriage licence in California, and were married on 15 July, to show their support for those fighting for same-sex marriage rights. Hayes and Cullen currently live in the United States. Though public speculation about his sexual orientation had been present throughout his career, he is famous for keeping his personal life private. He announced the event the day prior on his official website. Before the announcement, Cullen's name had appeared on the website as the designer of the cover for Hayes's single "So Beautiful".
He has since become an unofficial spokesman on the subject of gay marriage, still resisted by the leading Australian political parties. He also makes regular appearances on Pride stages around the world.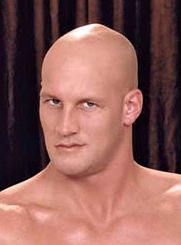 Christian XXX as Maxx Diesel (Click for full picture)
1974 – Christian XXX or just Christian is a pornographic actor. He was known as Maxx Diesel at the beginning of his career when he performed in gay porn. Since his short stint in gay porn (he performed in a total of 12 scenes), he has appeared in over 1000 scenes in straight porn and won three AVN Awards. He was the main producer/director for the company Naughty America from 2009-2011 as well.
Christian was born in Burlington, Vermont and soon after moved to the San Antonio, Texas area with his family. Both his parents were in the U.S. Air Force and he has two younger brothers. Christian attended Tarleton State University and played basketball there for one year before returning home and transferring to University of Texas at San Antonio and walking-on their basketball team. He graduated in 1997 with a bachelor's degree in history. He went to graduate school and was an assistant basketball coach at University of the Incarnate Word for a year and then at Northeastern Oklahoma A&M College. He returned home to finish his coursework in education and had a series of teaching jobs. He lived in Lake Jackson, Texas, coached basketball, and taught history at Brazoswood High School for 2 years before moving to Las Vegas, Nevada to become a nightclub bouncer in 2002.
He was dating the pornographic actress, Lovette, and performed an amateur production with her in 2000. In 2003, he contacted director Chi Chi LaRue, in an attempt to enter the heterosexual pornography industry. LaRue, who also directed gay pornography for Falcon Entertainment, asked Christian if he would be interested in performing in homosexual movies instead. Christian agreed since male performers tend to be paid more in gay pornography (2000 dollars for one scene) compared to straight. Christian signed an exclusive contract with Falcon Studios working under the name Maxx Diesel.
In 2004, he started performing heterosexual scenes under the name of "Christian XXX". His resume included performing with transsexuals and females with strap-ons. He has said in interviews that he enjoyed his time working in gay porn but employers in the straight porn industry made this very difficult to continue doing. Some female performers have refused to work with Christian after hearing of his gay performing past and ongoing transsexual work.
He has a blog up about his life in the business titled, Christian Sings the Blues. He explained the title as a joke, "I complain about my life where I get laid every day and make good money and only work about four hours."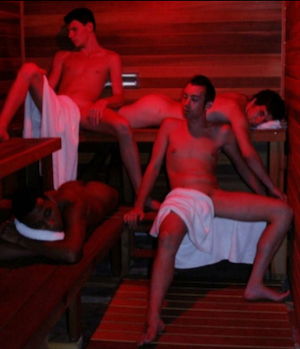 1975 – The Florida Supreme Court dismissed charges against a group of men who were arrested in a Miami bathhouse, citing freedom of assembly, privacy, and equal protection of the law.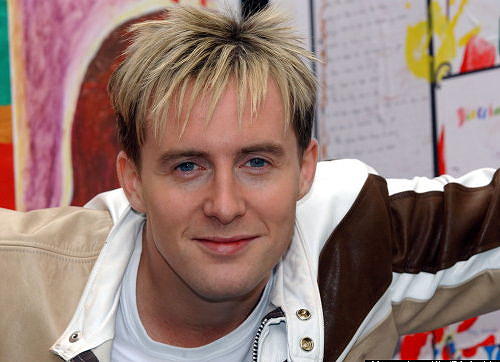 1976 – "H" aka Ian Watkins is a Welsh singer, dancer and stage actor, known for being one of two male backup singers of the British pop group Steps. He has said that "H" stands for "hyperactive", describing his character.
"H" spent his teenage years with Spotlight Theatre Company. Before joining Steps, he worked as redcoat for Butlins holiday parks. After Steps split in 2001, he formed a duo, H & Claire, with fellow ex-Steps member Claire Richards. They released three singles and an album, and then went their separate ways. In the following years he appeared in many British TV productions.
On 3 January 2007, Watkins came out as gay, in an interview with The Sun newspaper. His interview was published the same day he entered the Celebrity Big Brother house. During his tenure with Steps, Watkins was involved in a relationship with the group's manager, Tim Byrne.
On 11 March 2008, Watkins presented a documentary about growing up gay in Wales, shown on BBC Wales. Whilst filming for this, Watkins interviewed Christian Voice leader Stephen Green. During the interview Green compared him to Jeffrey Dahmer.
In November 2013 it was reported that Watkins had been receiving hate mail through Twitter from people confusing him with
Lostprophets
singer
Ian Watkins
, who had recently pleaded guilty to 11 sex offences, including two charges of attempting to rape a baby. Watkins received a public apology in court from E! Entertainment Television for using a picture of the pop star to illustrate a story about the paedophile musician. Watkins was also said to be "furious" and pursuing legal action after his image appeared next to stories about the convicted paedophile through searches on Google News.


1978 – The trial begins of those in the Montreal Truxx bar raidof the previous October. They were charged with being keepers of a common bawdyhouse (house of prostitution).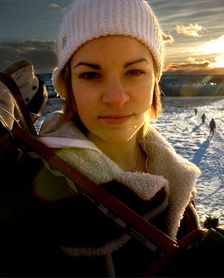 1985 – Sarah Vaillancourt, born in Sherbrooke, Quebec, is a Canadian women's ice hockey player. She is a member of the Canada women's national team and a member of Montreal Stars (CWHL).
Vaillancourt started skating at the age of two years and a half and playing hockey at five years. She made the national team when she was 18 and one of her favourite hockey moments is winning gold on home soil at the Vancouver 2010 Olympic Games. She studied psychology at Harvard University and works as a skills coach. Vaillancourt is openly lesbian.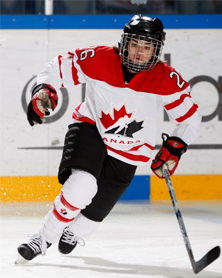 From 2003 to 2009 Vaillancourt played 88 international games for Team Canada and scored 36 goals adding 39 assists. She won 2 Olympic Gold medals for Canada, in 2006 and 2010. While playing for Harvard University she was named the Ivy League and ECAC Hockey Player of the Year. She led Harvard in scoring, and was ranked fourth overall in the NCAA in 2007-08. In 2008, she won the coveted Patty Kazmaier Award. In 2010 she played at the Winter Olympics in Vancouver.
Sarah has been out and proud since her freshman year at Harvard, where she told local newspapers that if her coaches and teammates weren't comfortable with her sexuality, there was no point in her sticking around. Turns out they were comfortable with sexuality and with her ability put the puck in the net.

1987 – The Danish Parliament in Copenhagen voted to ban discrimination based on sexual orientation.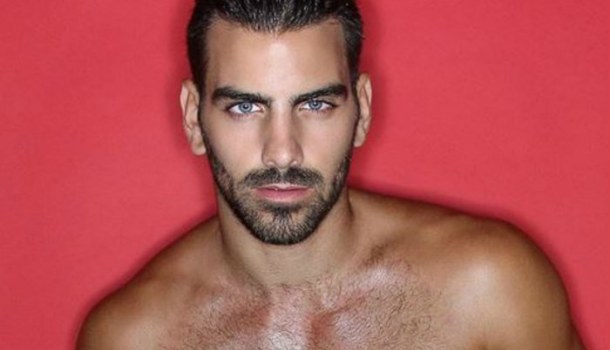 1989 – Nyle DiMarco is an American actor and model. He is the first and only deaf contestant to appear on America's Next Top Model.
DiMarco was born in Queens, New York. He comes from a deaf family with his parents, both of his brothers and his grandparents all born deaf. He grew up in Frederick, Maryland and graduated from Gallaudet University with a degree in Mathematics. DiMarco lives in New York City. He considers American Sign Language (ASL) to be his native language but is proficient in lip reading and nonverbal communication.
DiMarco had been doing freelance modeling for about a year before he was contacted by America's Next Top Model producers. They scouted the 26-year old via his Instagram without realizing he was deaf.
DiMarco acted in a leading role for an independent film In the Can under ASL Films production, a movie told in American Sign Language with English subtitles. He played the recurring role of Garrett Bandgucci in Switched at Birth on the ABC Family network.
DiMarco doesn't consider himself to be "disabled" by his deafness and sees his high profile as an opportunity to create awareness to the hearing world. He views deafness as an advantage in modeling because he is accustomed to conveying messages without speaking. He also feels that deaf roles should be played by deaf actors.
During an episode of ANTM, DiMarco stated that he has a fraternal twin brother named Nico, who has red hair and that they do not look alike. In Oct, midway through the season of ANTM, DiMarco was asked about his sexuality. He responded that he views himself as sexually "fluid."
When asked for a short signing tutorial on usable phrases for gay men he gave several examples. Here is one of them: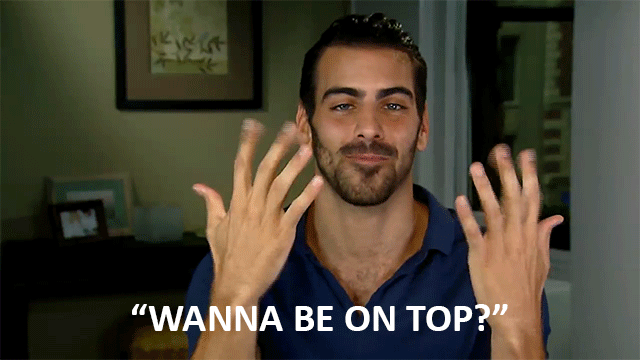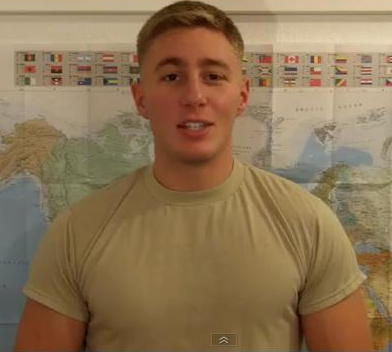 1990 – Randy Phillips is an airman of the United States Air Force whose coming out in September 2011 following the repeal of the "Don't ask, don't tell" policy (DADT) garnered media attention. DADT had banned the service of openly gay members in the United States Armed Forces and Phillips used YouTube, under the alias "AreYouSuprised", to anonymously seek support and to document his life under the policy over several months. His videos included his coming out to his father and mother, which coincided with Phillips showing his face for the first time, and the accidental discovery of his anonymous web presence by his co-workers.
There was a wave of video postings when the military anti-homosexual policy ended, with many pointing to Phillips as their model or inspiration. The timing of his revelations to his family at the end of the military's restrictions on service by homosexuals made him, in one journalist's estimation, "the poster boy for the DADT repeal." Another wrote: "Phillips has masterfully used social media and good timing to place himself at the centre of a civil rights success story."
Born Steven Randy Phillips in Eclectic, Alabama, on May 8, 1990, Phillips graduated from Elmore County High School in May 2008. His high school sports were baseball and wrestling. He began a six-year enlistment in the U.S. Air Force on March 17, 2009.
At the time, the U.S. military permitted homosexuals to serve in its ranks under its "Don't ask, don't tell" policy established in 1993, which limited service by homosexuals to those who did not reveal their sexual orientation. A statute repealing the DADT policy was enacted in December 2010, with the change in policy delayed until military and government officials certified that plans were in place for its smooth implementation. The date when homosexuals could serve openly in the military remained uncertain and Congressional efforts to prevent the change in policy from going into effect continued during the spring of 2011.
Phillips continued his gay rights activism after the end of DADT by posting videos in support of the
It Gets Better Project
and
National Coming Out Day
. His story was repeated in news coverage of the first anniversary of the repeal of DADT in December 2011 and in year-end reviews of the news of 2011. When
Andrew Sullivan
praised the year's progress in civil rights for gays and lesbians, he used an image of Phillips on the phone to his father to illustrate
"gay people and their families and friends in daily acts of courage and candor and conversation."
When YouTube included Phillips' video coming out to his father on its list of the "Top Videos of 2011", CBS News described it as "one of the best examples of humanity broadcast to the video site's community."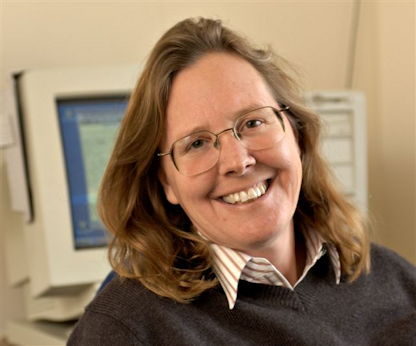 1992 – Deb Price began writing for the Detroit News. She wrote solely on gay and lesbian topics. Since then her column has become syndicated in over 100 newspapers, making it the first nationally syndicated column of its kind in the mainstream press.
Price is a former editor at The Washington Post and a former White House and congressional correspondent for The Detroit News. A 2011 Harvard Nieman Fellow, she taught journalism at Harvard Summer School in 2012. She is the editor-in-chief of the Hong Kong Messenger.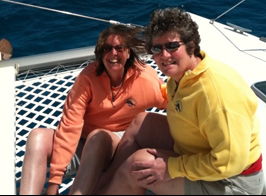 Price (L) and Murdoch
Her partner, Joyce Murdoch is a former editor and reporter at The Washington Post and a former managing editor of National Journal magazine. She is a 2012 MIT Knight Science Journalism Fellow and taught journalism at Harvard Summer School in 2011 and 2012. She currently teaches journalism at Hong Kong Baptist University. She is currently he executive editor and food critic of the Hong Kong Messenger.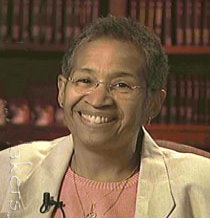 1994 – The U.S. Senate confirmed the appointment of Deborah Batts, the first African-American openly lesbian US Federal District Court Judge.

1996 – South Africa becomes the first nation in the world to explicitly prohibit discrimination based on sexual orientation in its constitution.

1998
- The
South African High Court
repealed laws criminalizing gay and lesbian sex, saying such laws violated the new constitution of South Africa.

2001 – Arizona repeals its sodomy law.

2002 – Suffolk Superior Court judge (Massachusetts) rules against granting marriage licenses to seven gay couples, saying the legality of same-sex marriage should be decided by the Legislature, not the courts.

2007 – United States Congressman Jerrold Nadler and Senator Patrick Leahy reintroduce the Uniting American Families Act (UAFA) in the U.S. Congress which would change the anti-Gay discriminatory practices of the Immigration and Naturalization Service.

2010 – Lithuania: Baltic Pride parade takes place amid violence by anti-gay protestors. With the number of police officers in the street almost outnumbering the participants the Latvian capital of Riga hosted its most successful and peaceful Gay Pride Parade to date. Police presence was heavy as religious groups and some Neo-Nazis had announced their resistance to the Baltic Pride in Riga ahead of the event. But the counter demonstrators were not to be seen and between 300 and 400 people marched through the cobblestone streets of the Latvian capital.

MAY 9 →
[{(o)}]|[{(o)}]|[{(o)}]|[{(o)}]| [{(o)}]|[{(o)}]