May 21
[{(o)}]|[{(o)}]|[{(o)}]|[{(o)}]| [{(o)}]|[{(o)}]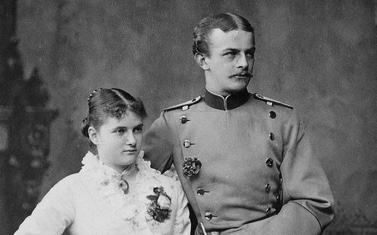 1857 – Count Albrecht Friedrich Wilhelm Bernhard of Hohenau, born in the Albrechtsberg Castle in Dresden (d.1914) was a German nobleman.
Friedrich, also known as Fritz, was a son of Prince Albrecht of Prussia, who was a brother of Emperor William I and King Frederick William IV of Prussia, from his second, morganatic marriage with Rosalie, daughter of the Prussian War Minister Gustav von Rauch. Because his father's marriage to his mother was morganatic, Friedrich was not counted as a member of the House of Hohenzollern.
After the death of his mother, Friedrich was, together with his older brother, William, heir to the Schloss Albrechtsberg in Dresden, which he occupied until his death. In 1901, together with Friedrich Botho, a brother of Philip, Prince of Eulenburg, he had to leave the Prussian military service because of his homosexual inclinations.
Friedrich was also involved in the two biggest scandals of the German Empire under Kaiser Wilhelm II. He belonged to the Liebenberg Round Table – a circle of homosexual associates of the Kaiser – and played a role alongside his wife in the so-called Kotze Affair – a series of anonymous letters full of obscene accusations sent to prominent Gremans.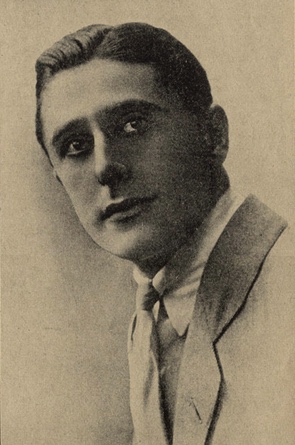 1885 – Fred Barnes (d.1938) was an English music hall artist who experienced extremes of success and failure.
Barnes was born in Birmingham, England, and as a young gay man escaped to London from his butcher father and his father's lifestyle. Aged ten, Fred first became interested in the stage. His first notable performance was playing the Duke of Solihull in Cinderella at the Alexandra Theatre, in 1906. It was following Cinderella's fourteen week run that Fred first performed in London, persuaded by fellow cast members, the Eight Lancashire Lads, to travel with them. Fred found himself playing the hated first slot on the bills. This changed when he tried out a new song that he'd written, The Black Sheep of the Family in 1907. It was a huge success and was to remain Fred's most popular song.
By 1911 he was top of the bill on all of the major circuits and principle boy in a number of pantomimes.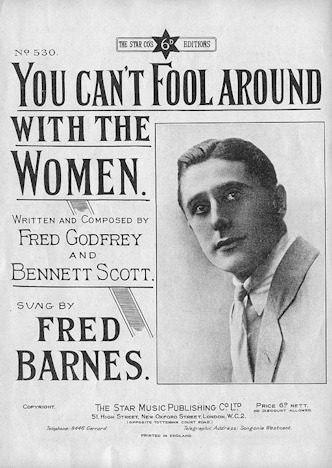 In 1913 his father committed suicide. Two weeks later, Barnes performed at the Birmingham Hippodrome, 'a place full of memories of my father. To this day I don't know how I got through that week'.
In an interview from 1914 he stated that he had no vacant dates for the next three years and held contacts for the next ten. It was about then that his personal problems, namely spending and drinking too much, began. But it was drinking which was to ruin Fred's career. He missed performances, went on stage incapable of singing or dancing. Managers grew wary of him and soon he was without work altogether.
During the twenties Fred was arrested (and later sentenced to one month in jail) for driving while drunk, in a dangerous manner and without a licence. Following the arrest, Fred, deemed a 'menace to His Majesty's fighting forces' (almost certainly because of the topless sailor who had been travelling with him at the time of the accident), was banned from attending the Royal Tournament, an annual military tattoo; he returned each year and each year successfully evaded discovery.
He was also open about his sexuality, and was one of the well-known 'twanks' of his period, unsurprisingly since he was known to pick up sailors and guardsmen in his Rolls-Royce.
By the mid 30s Fred was suffering from tuberculosis. His failing health led him and his lover and manager John Senior to move to Southend-on-Sea. By this time any work consisted of playing the piano in pubs while John collected tips. Luckily for Fred and John a past manager, Charles Ashmead Watson, paid their rent, lighting and clothing costs, as well as giving them a weekly allowance of 30 shillings.
His final job in the summer of 1938, playing his songs in the lounge of a local hotel restored some of his confidence in his own ability. But by that winter he could no longer live with the pain he constantly suffered. Two and a half years after he was told he had only three months to live, Fred Barnes committed suicide.
Fred's funeral on the second of July 1938, was attended by hundreds, the St Saviour's Churchyard and nearby streets crowded with mourners.


Added 2022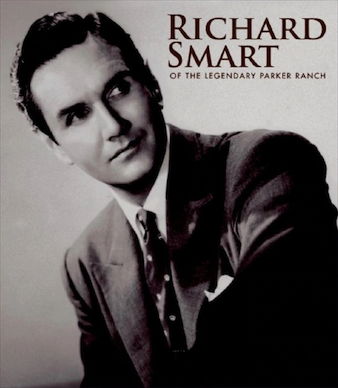 1913 – Richard Smart (d.1992) was a musical theatre actor and singer who became owner of the largest private ranch in Hawaii.
Richard Palmer Kaleioku Smart was born in Honolulu. In 1914 the family traveled to Europe, where his mother gave birth to a sister Elizabeth Ella Smart in Paris. By this time World War I was starting, so they hurriedly traveled back to New York City, where the sister died. His mother died shortly after this from tuberculosis. A year later, his father Henry Gaillard Smart (son of a Virginia clergyman) died. He was raised by his part-Hawaiian maternal grandmother, born Elizabeth Jane Lanakila Dowsett, usually called "Aunt Tootsie" in San Francisco. Smart was sent to Los Gatos High School and become interested in theater.
Although he had many cousins, he became the sole owner of the Parker Ranch on Hawaiʻi Island, founded by his 5th generation ancestor John Palmer Parker (1790–1868). The ranch was managed by Alfred Wellington Carter. Already one of the largest owned by a single person (the King Ranch was owned by a corporation), the Carters expanded the operation further through the 20th century. The ranch had over 500,000 acres (200,000 ha) of land and 30,000 head of Hereford cattle.
Smart became a nightclub singer and performed in plays and musicals from 1933–1939. Director Joshua Logan hired him for the Broadway theatre production of Two for the Show in 1940, and he performed in The Merry Widow. Smart married actress Patricia Monteagle who appeared un-credited in the 1936 movie The Great Ziegfeld, but was more well known as a socialite. The family moved to Honolulu later in 1940, but then lived in California after the Attack on Pearl Harbor. About 40,000 acres (16,000 ha) of the ranch were leased to the United States Marines for use as Camp Tarawa.
He was divorced in 1944.
After the war he appeared under the name Dick Smart. In 1946 and 1947, he starred in the Broadway production of Bloomer Girl with Nanette Fabray and All for Love in 1949. Over nearly 30 years, Smart performed on Broadway and in cabarets in the U.S. and abroad. He headlined such clubs as the Coconut Grove in Los Angeles, the Monte Carlo in New York and Le Lido in Paris. After A.W. Carter died in 1949, Smart took a more active role in the ranch.
Despite having married and fathered two children, there is reason to believe Smart was homosexual or at least bisexual. His marriage ended in a divorce in 1944 and he never remarried. George W. Parker III, wrote he learned Smart was gay via a mutual acquaintance, who told him "
Smart was gay"
at least while she knew him when he was living on the French Riviera. A Hawaii Island resident wrote
"Smart who died in the last few years was gay. He was very progressive and did wonders for the Big Island helping the poor folks out some."
On this same forum in reply another Hawaii resident in September 2009 wrote
"I knew Richard Smart was gay."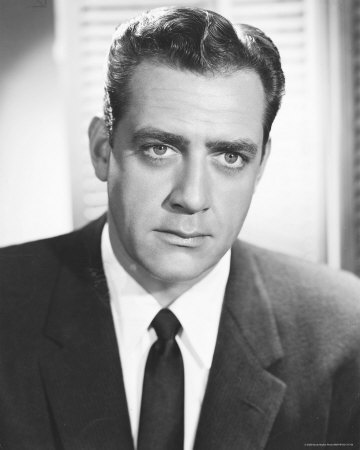 1917 – Today is the birthday in New Westminster, British Columbia of Raymond Burr, Canadin-American actor best known for his "Perry Mason" lawyer roles. (d.1993) Early in his career Burr invented fictional wives and a son (and in some cases their fictional deaths) to throw reporters off the scent of his real life. Fortunately for Burr, he found some peace towards the end of his life with his longtime companion Robert Benevides (b. 1930), who was Burr's "long-time companion" for 30 years until the actor's death.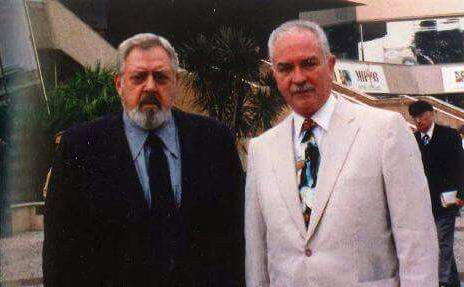 Raymond Burr and Robert Benvenides
Burr met Benevides, a young actor and Korean War veteran on the set of Perry Mason in the mid 1950s, . According to Benevides they became a couple about 1960 and he gave up acting in 1963 and later became a production consultant for 21 of the Perry Mason TV movies. Together they owned and operated an orchid business and then a vineyard, in the Dry Creek Valley. He said he was Burr's partner until Burr's death in 1993. Burr left Benevides his entire estate, including "all my jewelry, clothing, books, works of art,...and other items of a personal nature." Benevides remains the proprietor of the vineyard they created together in Healdsburg, California.
Later accounts of Burr's life explain he hid his sexuality to protect his career. In 2000, AP reporter Bob Thomas recalled the situation:
It was an open secret...that he was gay. He had a companion who was with him all the time. That was a time in Hollywood history when homosexuality was not countenanced. Ray was not a romantic star by any means, but he was a very popular figure...if it was revealed at that time in Hollywood history [that he was gay] it would have been very difficult for him to continue.
Art Marks, a producer of Perry Mason, recalled Burr's talk of wives and children: "I know he was just putting on a show....That was my gut feeling. I think the wives and the loving women, the Natalie Wood thing, were a bit of a cover."
In 2006, Dean Hargrove, who worked on Perry Mason Returns, said:
"I had always assumed that Raymond was gay, because he had a relationship with Robert Benevides for a very long time. Whether or not he had relationships with women, I had no idea. I did know that I had trouble keeping track of whether he was married or not in these stories. Raymond had the ability to mythologize himself, to some extent, and some of his stories about his past...tended to grow as time went by."
A 2007 memoir by actor Paul Picerni described several experiences with Burr about 1951 on the set of A Place in the Sun, when he felt Burr expressed sexual interest in him. He wrote:
"I saw him staring at me. With his big blue eyes. And with this strange expression on his face. For the first time in my life, I felt like a DAME. Then it hit me: He'd been giving me all this bullshit about his wife and his two kids in London, when in fact he was gay, and he was makin' a move on me!" [Burr] "was a great guy and very subtle in his homosexuality."
Burr had many hobbies over the course of his life: cultivating orchids, collecting wine, art, stamps, and seashells. He was interested in cooking, flying, sailing, and fishing. He donated most of his money to charities and friends. According to A&E Biography, Burr was also an avid reader with a retentive memory. In addition, he taught acting classes at Columbia University. He was also among the earliest importers and breeders of Portuguese Water Dogs in the United States. Burr was devoted to his favorite hobby, cultivating and hybridizing orchids.
He, Michael J. Fox and Jim Carrey head list of top Canadians in U.S. television compiled by Banff Television Festival, June 2002. In 2008 he was among four Canadians commemorated on stamps of Canada. (The other 3 were Norma Shearer, Marie Dressler and Chief Dan George.) Before dying from cancer, he threw some grand parties to say farewell to many of his friends. After dying of cancer, he was interred at Fraser Cemetery, New Westminister, British Columbia, Canada.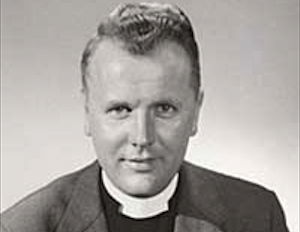 1923 – Robert W. Wood – author of historic book Christ and the Homosexual (1960). Wood's book is considered one of the first positive treatments of homosexuality and Christianity. Wood was ordained in the Congregational Christian denomination on June 17, 1951 in Fair Haven, Vermont. He served on the staff of Broadway Tabernacle in New York City for two years and then as pastor in Spring Valley, New York, for 11 years; in an inner-city congregation in Newark, New Jersey, for 13 years; and finally in Maynard, Mass. for eight years. During this time, he served six years on the United Church of Christ's Board for Homeland Ministries and another six years on the Board for World Ministries.
Robert enlisted in the army after Pearl Harbor, was called to active duty in February, 1943, and participated in the invasion of Italy that fall. He was wounded during battle on Mt. Maggiore and spent almost two years in recuperation and rehabilitation. He was honorably discharged in November, 1945, and received numerous decorations including the Purple Heart and a Bronze Star for "heroic achievement in combat."
Subsequently, Robert went back to school on the G.I. Bill and graduated from the University of Pennsylvania in 1948 and Oberlin School of Theology in 1951. Robert acknowledges having his first homosexual experience in the military and later met a man at Penn who "brought him out."
In 1962, Robert met Hugh Coulter, an ex-Air Force man, artist and cowboy who was touring in a rodeo. They lived openly as a couple in all three of Wood's parishes over the next 27 years. Coulter died in 1989. Wood retired from parish ministry after serving continuously for 35 years and 1,610 Bible-based sermons and now lives in a retirement community in New Hampshire.
In 1993 he provided written testimony on behalf of lifting the ban on gays in the military before the House and Senate Armed Services Committees. In June, 2001, he was honored as a gay pioneer and author by the Christian Association at the University of Pennsylvania. He is the only clergy included in the television documentary "Gay Pioneers" produced as a part of the National History Project. In July, 2004, he received the Pioneer Award from the UCC Coalition of LGBT Concerns that honors those "who have worked with courage, prophetic vision and often times with little support to pave the path for this current generation of LGBT folk." His biography, written by Steven Law, is awaiting publication.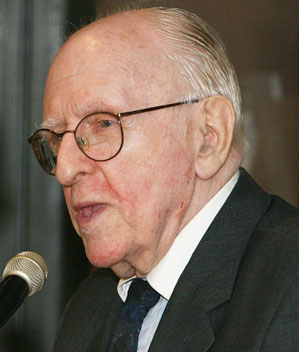 1925 – Today is also the birthday of longtime gay activist and historian Franklin Kameny (d.2001). Kameny lived in Washington, DC and remained active in gay politics and community building until his death. In 2006 the Library of Congress formally accepted Kameny's archives and collection of materials from his groundbreaking protests of the 1960s. It's the first archive of its kind in the national library.
One of the most significant figures in the American gay rights movement, in 1957, Dr. Kameny was dismissed from his position as an astronomer in the Army Map Service in Washington D.C. because of his homosexuality, leading him to begin a herculean struggle with the American establishment that would transform the homophile movement and spearhead a new period of militancy in the homosexual rights movement of the early 1960s. In 1961, Kameny argued to the U.S. Supreme Court that a federal policy calling homosexuals a security risk was "no less odious than discrimination based upon religious or racial grounds." It was the first civil rights claim in a U.S. court based on sexual orientation.
Also in 1961, he and Jack Nichols co-founded the Mattachine Society of Washington, an organization that pressed aggressively for gay and lesbian civil rights. Dr. Kameny is credited with bringing a more aggressive new tone to the gay civil rights struggle. Dr. Kameny and the Mattachine Society of Washington pressed for fair and equal treatment of gay employees in the federal government by fighting security clearance denials, employment restrictions and dismissals, and working with other groups to press for equality for gay citizens.
In 1968, Dr. Kameny, inspired by Stokely Carmichael's creation of the phrase "Black is Beautiful", created the slogan "Gay is Good" for the gay civil rights movement.
Kameny and Nichols launched the first public protests by gays and Lesbians with a picket line at the White House on April 17, 1965. With support from New York's Mattachine Society and the Daughters of Bilitis, the Mattachine Society of Washington expanded the picketing to the Pentagon, the U.S. Civil Service Commission, and to Philadelphia's Independence Hall for what became an Annual Reminder for gay rights.
His home in Washington, DC, has been declared an historic landmark and 17th Street has since been renamed Frank Kameny Way in his honor.
Kameny suffered from heart disease in his last years, but maintained a full schedule of public appearances, his last being a speech to a LGBT group in Washington DC on September 30, 2011.
Frank Kameny was found dead in his Washington DC home on October 11, 2011.[27] The medical examiner determined the cause of death to be natural causes due to arteriosclerotic cardiovascular disease.

1930 – A California appellate court upholds the oral copulation convictions of three men in Palm Springs after an investigation into "activities" there. The court would not permit the three to withdraw their guilty pleas.


Added 2022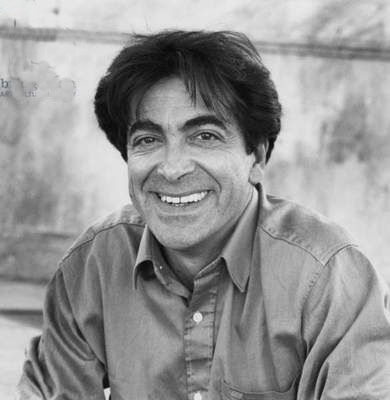 1948 – French author Patrick Drevet has earned distinction for his vividly sensual and at times unsettling depictions of the natural world, individual subjectivity, and homosexual attraction.
He was born in Saint-Etienne, France; son of Antoine a lumber salesman and Marie, a secretary.
Regarded as an accomplished literary stylist, Drevet's meticulously descriptive prose has been compared to that of s Alain Robbe-Grillet, while his focus on homosexual longing has elicited comparison to the works of Marcel Proust, Arthur Rimbaud, and André Gide. In a review of Drevet's 2003 book, Paysages d'Eros, Lambda Book Report reviewer Benjamin Ivry identified Drevet as an important gay writer whose oeuvre is long overdue for English-language translation.
Le gour des abeilles relates the adventure of two boys who find spiritual transformation at a remote gorge on the Bienne River. Forbidden by their mothers to embark on the expedition, the boys are enlivened by their rebellion and the erotic reputation of their destination, where they hope to spy muscular swimmers and couples in the surrounding woods.
Le visiteur de hasard is a journal in which an unnamed schoolteacher recounts his growing fascination with one of his students, Jean-Louis S. The teacher, who is married and a father, is irresistibly drawn to the boy's adolescent physicality. Sensing that the boy is strangely different from his peers, the teacher eventually learns that he has fled his home and lives alone, apparently supporting himself through prostitution. As their relationship intensifies, the teacher becomes the student, and they finally consummate their mutual seduction in an impassioned liaison.
Une chambre dans les bois centers upon the relationship between a fatherless young boy named David and a mysterious older youth named William, whom David encounters while working with a group of Italian woodcutters in the Jura Mountains. William initially avoids David, but in light of David's deep admiration he eventually warms to the young boy and they become friends. The novel is set during the 1950s against the background of the Algerian War; William reveals to David that he is a deserter from the French military, thus explaining his presence at the remote lumber camp. David's platonic affection for William gradually becomes physical, and they finally sleep together while William is hiding out at David's home.
Drevet is also the author of film scripts, plays for children, and television productions, and a contributor to periodicals, including Magazine littéraire, Moule à gaufres, Nouvelles nouvelles, and Quai Voltaire revue littéraire.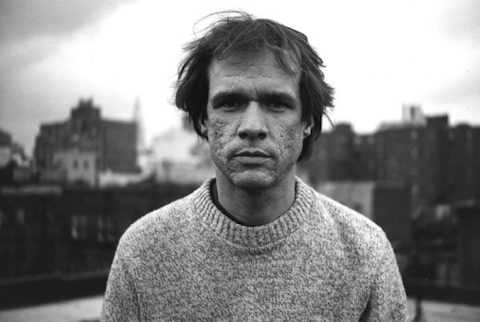 1951 – Arthur Russell (d.1992), was an American cellist, composer, singer, and musician whose work spanned the genres of classical, disco, experimental, folk and rock. Notable artists who collaborated with Russell include Allen Ginsberg, Philip Glass, Talking Heads, Jennifer Warnes, Bootsy Collins and Nicky Siano.
Russell found the most commercial success in New York's underground dance and disco scene during the 1970s and 1980s. Although extremely prolific, the musician's near-chronic inability to finish projects resulted in an extremely limited amount of released output during his life. The only full length record of Russell's to be released while the musician was still alive was World of Echo on Rough Trade Records in 1986. The highly experimental album was a stark contrast to the typical collaboration he had participated in up until that point, and exclusively featured Russell solo performing cello, singing, and on hand percussion, often awash in echo and other effects.
Although he briefly dated Allen Ginsberg in 1973, Russell did not identify as a gay man until becoming involved with hairdresser Louis Aquilone in 1976. After the relationship with Aquilone dissolved, Russell dated Donald Murk (who subsequently became Russell's manager) for several years; according to Steven Hall, the relationship was tempestuous, "with lots of threesomes and fighting and very dramatic emotional scenes". As this relationship drew to a close, Russell became acquainted with silkscreen operator Tom Lee; their friendship rapidly evolved into a domestic partnership.
Although Russell continued to dally with other men and women, their partnership endured until his death in 1992. Lee, who became a schoolteacher and continued to reside in the couple's rent-controlled East Village apartment until February 2011, is the executor of Russell's estate. Their relationship is detailed at length in Matt Wolf's Wild Combination: A Portrait of Arthur Russell.
Russell died from AIDS in 1992, still in relative obscurity and nearly broke. Throughout the 2000s, a series of reissues, compilations, books and a biographical documentary significantly raised his profile. Following his death, several albums of his various unreleased recordings were compiled and released, including Another Thought (1994), Calling Out of Context (2004), and Love is Overtaking Me (2008).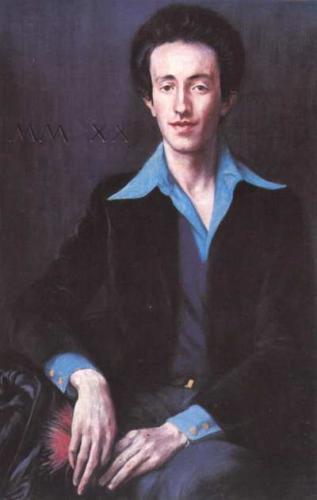 1952 – Mario Mieli (d.1983) was a leading figure in the Italian gay movement of the 1970s. He combined a radical theoretical perspective with a provocative public persona. His sometimes outrageous public behavior made him a controversial figure, but he was nonetheless respected as one of the movement's most important intellectuals. He's best known among English speakers for Towards a Gay Communism, a political pamphlet excerpted from his major theoretical work Homosexuality and Liberation: Elements of a Gay Critique.
Mieli was born into a large and prosperous family. He lived for the first sixteen years of his life on his family's estate near Como. Mario moved back to Milan with his family in 1968. Politically precocious, he threw himself into the student uprising of that year, beginning a long commitment to revolutionary causes.
In 1971 he moved to London as a student, where he took an active part in the London Gay Liberation Front. Though he spent intermittent time in London until 1975, in 1972 based himself in Milan where he studied at university. In April 1972, he, along with others, held the first homosexual demonstration in Italy at a Congress of Sexology in San Remo. They protested against psychiatric condemnation of homosexual conduct and the use of aversion therapy to "convert" homosexuals.
In 1972, Mieli helped found the collective Fronte Unitario Omosessuale Rivoluzionario Italiano (Italian revolutionary homosexual united front). Better known by its acronym F.U.O.R.I! (Come out!), it was Italy's first major gay-rights group. Started in Turin in 1971, F.U.O.R.I! appeared almost simultaneously in Rome, Padua, Venice and in Milan, where Mieli was an organizer.
A controversial personality, Mieli sometimes made a spectacle of himself. Once in Rome he publicly ate his own excrement and that of a dog. While some may have found this behavior outrageous or frightening, others knew him as a gentle person who enjoyed cross-dressing, capable of being very charming in private.
His doctoral thesis was published as Elementi di critica omosessuale. An English translation of the book was made by David Fernbach as Homosexuality and Liberation: Elements of a Gay Critique. The translation's last chapter - "Towards a Gay Communism" - was excerpted as a political pamphlet and became Mieli's most widely known work among English speakers.
By 1981, Mieli became increasingly pessimistic about his cause. In 1983, he told friends about a forthcoming book titled Il risveglio dei Faraoni (The Awakening of the Pharaohs). It was to be an autobiographical novel, set in Egypt featuring a resurrected Jesus. But in early March, he decided to stop publication of the book, writing in a letter to a friend that the book might inspire someone to "have his hide". In another letter dated March 11, he wrote "My book will not be published by my free choice". Mario Mieli killed himself the following day, on March 12, 1983. He died at age 30 from asphyxiation by inhaling gas in his Milan apartment. It seems that Mieli's suicide stemmed from adverse reaction he expected from the book's publication. Although a pirated edition was later published, his family brought legal action and had all copies destroyed. Only in 1994 was Il risveglio dei Faraoni published legally.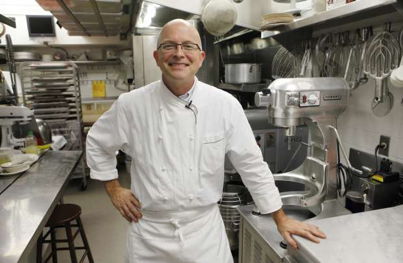 1953 – Bill Yosses was born on this date and was, from January 2007 until June of 2014, the White House Executive Pastry Chef. Yosses was the successor to Thaddeus DuBois who left the same position in 2006. He served as a White House Holiday Pastry Chef for the 2006 holiday season. He was hired to the position by First Lady Laura Bush.
His most recent project has been to assist in the opening of Paul Newman's Dressing Room in Westport, Connecticut–a restaurant using locally grown, artisanal and organic food sources. Other Executive Pastry Chef experience includes Joseph's Citarella in New York City; planning, designing and opening the pastry department of Bouley Restaurant and Bakery and operating the pastry department of the Tavern on the Green Restaurant in New York City. Mr. Yosses was also Pastry Chef at Montrachet Restaurant in New York City. He is the coauthor of the book Desserts for Dummies.
Yosses served apprenticeships in France, and also worked under Chefs Daniel Boulud and then Sous Chef Thomas Keller at Polo Restaurant in New York City. He earned his A.A.S. degree at the New York City College of Technology in Hotel Management, a Master of Arts at Rutgers University in French Language and Literature and a Bachelor of Arts at the University of Toledo in French Language.
President Barack Obama says of Yosses, "Whatever pie you like, he will make it and it will be the best pie you have ever eaten." Obama nicknamed Yosses "the Crust Master."
In March 2014, Yosses announced that he will resign the White House position effective June 2014, leaving the position to work on a new project focusing on "food literacy" by teaching young children and adults about eating better.
Mr. Yosses, 60, said he was also moving to New York to be with his husband, Charlie Jandusay Fabella Jr., a teacher. The two married in Washington in 2011, but "for the eleven years my husband and I have known each other, we have lived in different cities," Mr. Yosses said.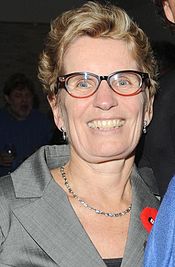 1953 – Kathleen Wynne is a Canadian politician who was the 25th Premier of Ontario from 2013 to 2018. She is a member of the Legislative Assembly of Ontario, representing the riding of Don Valley West for the Liberal Party. She was the first female premier of Ontario, and the first openly gay head of government in Canada.
She was Minister of Municipal Affairs and Housing and Aboriginal Affairs until resigning to run as a leadership candidate.
Wynne was born in Toronto. She grew up in Richmond Hill, Ontario. She earned a Bachelor of Arts degree at Queen's University and a Master of Arts degree in linguistics from the University of Toronto. She achieved a Master of Education degree in adult education from the Ontario Institute for Studies in Education (University of Toronto).
Wynne served as president of the Toronto Institute of Human Relations. In 1996, she helped found Citizens for Local Democracy, which opposed the efforts of Ontario's Progressive Conservative government to amalgamate the City of Toronto. She founded the Metro Parent Network (now the Toronto Parent Network) which supports improvements in the province's public education system, and has participated in numerous other community endeavours. Wynne helped found MAD for Dancing, a community fundraising group that has donated over $50,000 to organizations that support gay and lesbian youth.
Prior to her coming out as a lesbian at age 37 she was married to Phil Cowperthwaite, with whom she had three children. She now lives with her second spouse, Jane Rounthwaite, whom Wynne has stated is to be referred to as her "partner" (rather than "wife"). They were married in July 2005 at Fairlawn Avenue United Church in Toronto.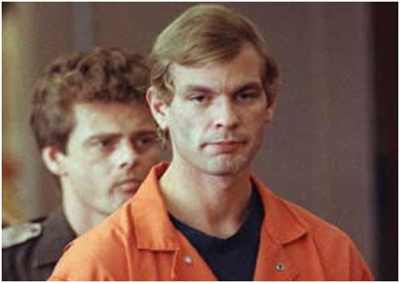 1960 – Jeffrey Dahmer (d.1994) was an American serial killer and sex offender. Dahmer murdered 17 men and boys between 1978 and 1991, with the majority of the murders occurring between 1987 and 1991. His murders involved rape, dismemberment, necrophilia and cannibalism. On November 28, 1994, he was beaten to death by an inmate at the Columbia Correctional Institution, where he had been incarcerated.
Dahmer committed his first murder in the summer of 1978, at the age of 18, a hitchhiker named Stephen Hicks. Nine years passed before he killed again. After the second murder, Dahmer continued to kill sporadically: two more murders in 1988, and another in early 1989, usually picking up his victims in gay bars and having sex with them before killing them. Then Dahmer picked up the pace of his killing: four more murders before the end of 1990, two more in February and April 1991, and another in May 1991. By summer 1991, Dahmer was murdering approximately one person each week.
On July 22, 1991, Dahmer lured another man, Tracy Edwards, into his home. Dahmer struggled with Edwards in order to handcuff him, but ultimately failed to cuff his wrists together. Wielding a large butcher knife, Dahmer forced Edwards into the bedroom, where Edwards saw pictures of mangled bodies on the wall and noticed the terrible smell coming from a large blue barrel; the barrel was filled with potent acid which dissolved human bodies to sludge for disposal via the apartment toilet.
Edwards punched Dahmer in the face, kicked him in the stomach, ran for the door and escaped. Running through the streets with handcuffs still hanging from one hand, Edwards waved for help to a police car driven by Robert Rauth and Rolf Mueller of the Milwaukee police department. Edwards led police back to Dahmer's apartment, where Dahmer at first acted friendly to the officers. However, Edwards remembered that the knife Dahmer had threatened him with was in the bedroom. When one of the officers checked the bedroom, he saw the photographs of mangled bodies and called for his partner to arrest Dahmer.
As one officer subdued Dahmer, the other opened the refrigerator and found a human head. Further searching of the apartment revealed three more severed heads, multiple photographs of murdered victims and human remains, severed hands and penises, and photographs of dismembered victims and human remains in his refrigerator.
The story of Dahmer's arrest and the inventory in his apartment quickly gained notoriety: several corpses were stored in acid-filled vats, and implements for the construction of an altar of candles and human skulls were found in his closet. Accusations soon surfaced that Dahmer had practiced necrophilia and cannibalism. Seven skulls were found in the apartment. A human heart was found in the freezer.
Dahmer was indicted on 15 murder charges, His trial began on January 30, 1992. With evidence overwhelmingly against him, Dahmer pleaded not guilty by reason of insanity. The trial lasted two weeks. The court found Dahmer sane and guilty on 15 counts of murder and sentenced him to 15 life terms, totaling 957 years in prison, which was the maximum penalty available as Wisconsin abolished capital punishment in 1853.
Dahmer was attacked twice in prison, the first time in July 1994. An inmate attempted to slash Dahmer's throat with a razor blade while Dahmer was returning to his cell from a church service in the prison chapel. Dahmer escaped the incident with superficial wounds. On November 28, 1994, while doing janitorial work in the prison gym, Dahmer and another inmate were severely beaten by fellow inmate Christopher Scarver with a 20-inch (51 cm) metal bar that Scarver had removed from a piece of exercise equipment in the prison weight room. Dahmer died of severe head trauma while on his way to the hospital in an ambulance.

1962 – A New York appellate court decides that the oral sex provision of the sodomy law can not be enforced against both partners. This decision is reversed by the State Court of Appeals.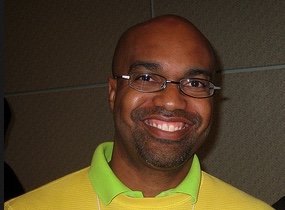 1968 – Ron Buckmire is an African American professor of mathematics who is the creator of the Queer Resources Directory-the largest and oldest source of gay/lesbian/bisexual/transgender and AIDSIHIV information on the lntemet.
Born in Grenville, Gre- nada. Buckmire was recognized early as having strong mathematical skills. He was three-time Barbados Ju- nior Chess Champion (i983- 1986) and three-time Barbados Senior Chess Champion (l983-l986)
He was accepted to Rensselaer Polytechnic Institute in Troy. New York, where he completed his bachelor of science degree magna cum laude in mathematics in 1989. He continued on to receive his masters degree (1992) and then his PhD in applied mathematics (I994).
Buckmire is also known as an LGBT activist. He came out during college in 1988 or 1989, having gained information about homosexuality through the early Internet. He became active in several student organizations at RPI, including serving as president of the Rensselaer Gay/Lesbian/Bisexual Association and even co-founding the Women Students Association. In 1991 he began the Queer Resources Directory, an online resource that for information on issues relating to sexual minorities, and in the 1990s administered several queer electronic discussion groups. He was also active in outreach through radio, co-creating a queer local radio station while at RPI, and later becoming a contributor for This Way Out, a national radio newsmagazine show.
While at Rensselaer, Buckmire designed and launched the Queer Resources Directory.

1969 – In South Africa, The Immorality Amendment Act of 1969 introduces Section 20A, the infamous "men at a party" clause, which criminalizes all sexual acts committed between men "at a party", where "party" is defined as any occasion where more than two people are present. The amendment also raises the age of consent for male homosexual activity from 16 to 19, although "sodomy" and "unnatural acts" were already criminal.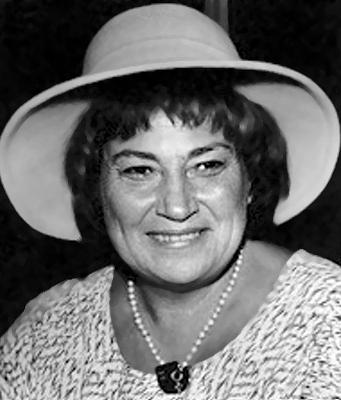 1970 – Bella Abzug becomes one of the first major U.S. politicians to openly court the gay vote as she addresses a meeting of the Gay Activists Alliance while running for Congress in New York City.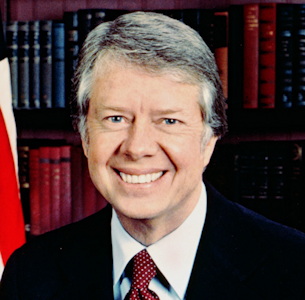 1976 – Candidate Jimmy Carter announces that if elected he will support and sign a federal civil rights bill outlawing discrimination against gays and lesbians.


1977 – The largest Canadian Gay Rights of Ontario demonstration to date converges on Queen's Park (The Ontario Legislature) with civil rights demands.

1977 – 750 gays and Lesbians and supporters in Minneapolis protest the appearance of Anita Bryant who had arrived to perform at the opening of a fruit warehouse. We searched but there are no reports of protestors throwing rotten fruit that day.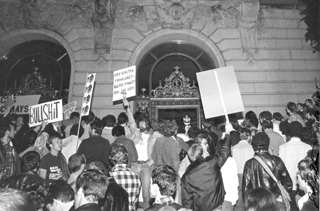 1979 – The White Night Riots were a series of events stemming from the sentencing of Dan White, which was deemed lenient by many, for the assassinations of San Francisco Mayor George Moscone and Harvey Milk, an openly gay City Supervisor of San Francisco.
White, a former policeman, firefighter and himself a former San Francisco City Supervisor, was found guilty of manslaughter rather than murder, a ruling that was seen as controversial to many in San Francisco's gay community. The protest began on May 21, 1979 as a peaceful march from the Castro District to City Hall. As soon as the sentence was announced, word ran through the Gay community and groups of people began walking to the Civic Center where City Hall was located, and by approximately 8:00 PM a sizable crowd had formed. According to the documentary, "The Times of Harvey Milk," the crowd began screaming at police officers calling for revenge and death.

1985 – The U.S. Circuit Court of Appeals strikes down Georgia's sodomy laws as unconstitutional. The ruling is overturned the following year by the Supreme Court in the case of Bowers V. Hardwick.

1996 – Hungary legalized same-sex civil unions, becoming the first ex- communist country and the 5th country worldwide to do so. The Parliament voted 207-73 in favor of the Bill.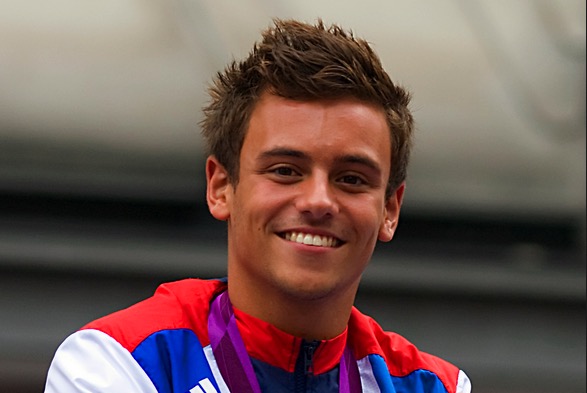 1994 – (Thomas Robert) Tom Daley is an English diver and television personality. Daley specialises in the 10 metre platform event and was the 2009 FINA World Champion in the individual event at the age of 15. He started diving at the age of seven and is a member of Plymouth Diving Club. He has made an impact in national and international competitions from age 9. He represented Great Britain at the 2008 Summer Olympics where he was Britain's youngest competitor, the youngest competitor of any nationality outside the sport of swimming, and the youngest to participate in a final. In 2009, Daley reached a career best ranking of number one in the FINA World Diving Rankings for the ten-metre platform.
He won two gold medals for England at the 2010 Commonwealth Games, in the 10 metre synchro diving (with Max Brick) and the 10 m Individual Platform competition, and won the bronze medal for Great Britain in the individual competition at the 2012 Summer Olympic Games.
After his success at the 2012 Olympic Games and a summer of great sporting interest amongst the public in the UK, television network ITV approached Daley to have a role in their new celebrity diving reality TV show Splash!. Daley made his debut in the show's premiere on 5 January 2013 as a mentor to the celebrity competitors taking part.
On 2 December 2013, Daley released a YouTube video announcing that he had been in a relationship with a man since early that year. He said: "I've never been happier." Daley said that it had been a tough decision to speak out about his private life. He said: "I'd never felt the feeling of love, it happened so quickly, I was completely overwhelmed by it to the point I can't get him out of my head all the time." His partner is American film screenwriter, director and producer Dustin Lance Black. They live together in London.
In 2014, Daley was number 3 on the World Pride Power list. Daley has made some conflicting statements in regards to his sexual orientation. After his YouTube video appearance he stated, "I am a gay man now". But later, when asked by The Guardian, in a July 2015 interview, if he was bisexual, Daley said: "I don't put a particular label on any of it because right now I'm in a relationship with a guy, but I still have sexual feelings towards girls." When asked about his coming to terms with his same-sex attraction and his relationship with Black, he said that while he has always been attracted to guys, and that "it has always been in the back of my head... I'd never had feelings for a person along those lines. I'd been in relationships with girls where I'd had sexual feelings, but it became so much more intense when I met Lance."
On 1 October 2015, it was announced in The Times that Daley and Black were engaged. The announcement, in the Births, Marriages and Deaths section read: "The engagement is announced between Tom, son of Robert and Debra Daley of Plymouth, and Lance, son of Jeff Bisch of Philadelphia and Anne Bisch of Lake Providence." The couple married in May of 2017.

2003 – Rep. Marilyn Musgrave, a conservative Christian Republican from Eastern Colorado, introduced the Federal Marriage Amendment (written with the help of Robert Bork) into the United States House of Representatives with 108 co-sponsors. The proposed amendment to the United States Constitution would define marriage in the United States as a "union of one man and one woman." The FMA also would prevent judicial extension of marriage rights to same-sex or other unmarried couples. The Amendment was last brought up for a vote in 2006, when it failed to receive sufficient votes for passage, although the majority of the House voted for the amendment. The Republican party's 2006 loss of a majority in Congress makes it unlikely to be brought up for passage anytime soon.

2009 – Colorado Governor Bill Ritter signs a bill providing health insurance & more entitlements for state workers that include unmarried couples including same-sex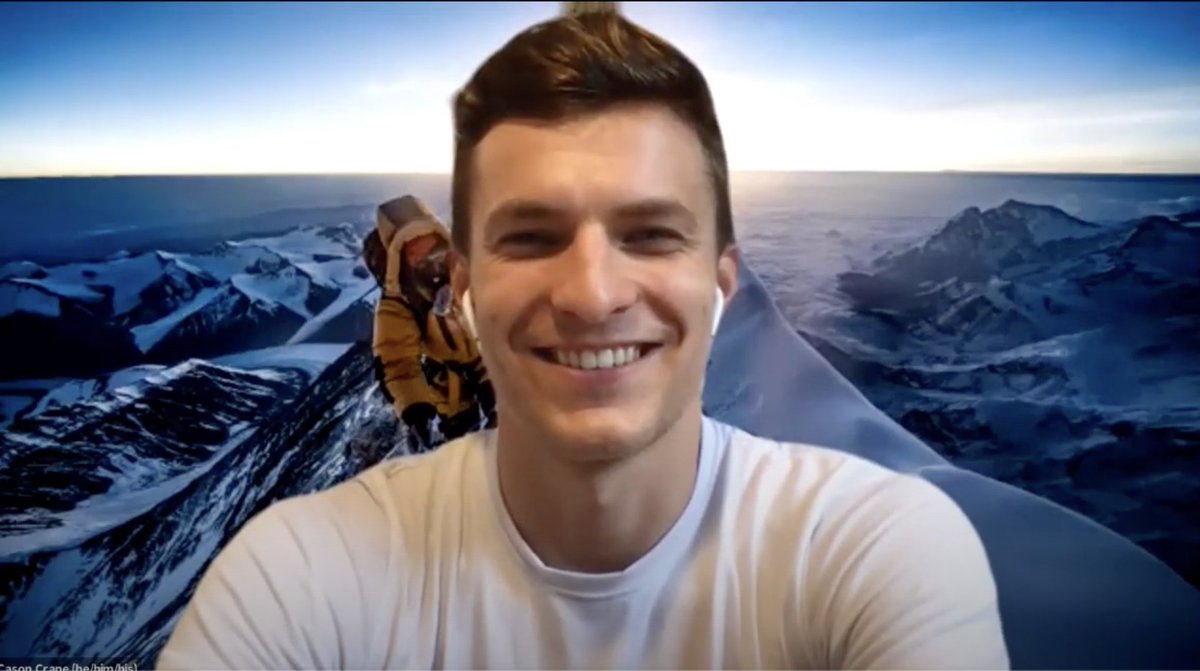 2013 – Nepal: Cason Crane becomes the first openly gay man to summit Mt. Everest. He does it as part of his Rainbow Summit Project to raise awareness for the Trevor Project. In 2013, he became the first gay mountaineer to scale the Seven Summits.

MAY 22 →
[{(o)}]|[{(o)}]|[{(o)}]|[{(o)}]| [{(o)}]|[{(o)}]