November 25
[{(o)}]|[{(o)}]|[{(o)}]|[{(o)}]| [{(o)}]|[{(o)}]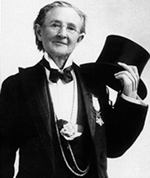 1832 – Dr. Mary Edwards Walker, American feminist and physician, born (d: 1919); American feminist, abolitionist, prohibitionist, alleged spy, prisoner of war, surgeon, and the only woman to receive the Medal of Honor.

Although she was called by her male enemies "the most distinguished sexual invert in the United States," Dr. Edwards, although certainly a transvestite, was not necessarily a Lesbian. She was an ardent feminist, obsessed by the feminist dress-reform movement begun by Amelia Bloomer, and a mover and shaker in stirring up trouble whenever she was refused the right to do anything a man was permitted to do.
Prior to the American Civil War she earned her medical degree, married and started a medical practice. The practice didn't do well and she volunteered with the Union Army at the outbreak of the American Civil War and served as a female surgeon. She was captured by Confederate forces after crossing enemy lines to treat wounded civilians and arrested as a spy. She was sent as a prisoner of war to Richmond, Virginia until released in a prisoner exchange.
She eventually was awarded the Congressional Medal of Honor for her work; and she became the first woman the U.S. permitted to dress in male attire - a right granted by Congress, no less!

That she lived together with a younger feminist, Belva Lockwood, after she divorced her husband is provocative, but hardly proof that either of them were Lesbians. Eventually, Dr. Walker moved out of step with her sister feminists because her taste in dress offended them. It was one thing to wear men's trousers - that was at least practical - but it was quite another thing to go whole hog, as did Mary Walker. She affected shirt, bow tie, jacket, top hat and cane. A very full discussion of this fascinating woman appears in Jonathan Katz's Gay American History..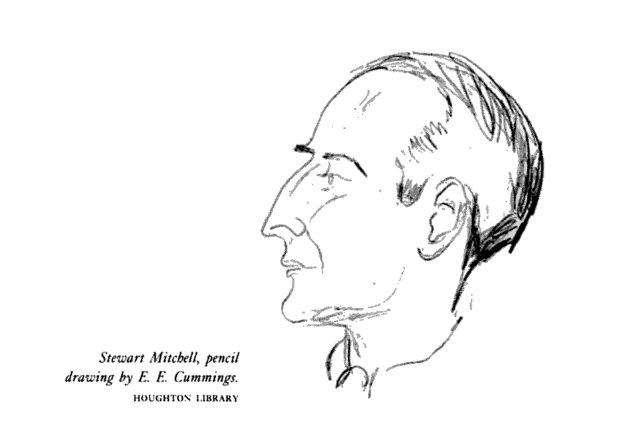 1892 – Stewart Mitchell (d.1957) was an American poet, editor, and professor of English literature. Mitchell's editorship of The Dial magazine signaled a pivotal shift in content from political articles to aesthetics in art and literature.
Mitchell was born in Cincinnati, Ohio. After graduating from Harvard University in 1916 he taught English literature at the University of Wisconsin. He resigned his position for political reasons, frustrated that he was forced to give a "politician's son who should have been flunked" passing grades. Mitchell enlisted in the army, serving in France until he was discharged as a private two years later.
Mitchell returned to the United States and was hired by Scofield Thayer and James Sibley Watson as managing editor of their joint project, The Dial. Mitchell, in association with Gilbert Seldes, was managing editor from 1919-1920. His appointment as editor marked a shift in the influential, modernist little magazine's focus on politics to an artistic, literary theme.
Mitchell's work for The Dial involved not only editing but, as was common with the majority of The Dial's editors, active involvement with and submissions to the creative or literary content.
Mitchell's associating with The Dial proved advantageous and profitable to his own literary career. He completed and sold a volume of poetry that was published in 1921. Several of the poems in his collection were first printed in The Dial. These were reprinted with permission from Scofield Thayer. Following Mitchell's resignation as editor, he continued to submit book reviews as well as poetry.
His desire to travel led Mitchell to give up editorship of The Dial and pursue further education abroad. In 1922, following two years' study at the University of Montpellier and Jesus College, Cambridge, he returned to the States and lived with his elderly aunt in New York. Mitchell privately studied foreign language and literature, focusing on French and Greek, before returning to Harvard and graduating with a Ph.D. in Literature in 1933.
While completing his degree he also worked as editor for the New England Quarterly in 1928. The following year he gave up his position to become editor for the Massachusetts Historical Society. It was as a historical editor that Mitchell, according to his associates, truly excelled. His "naturally keen memory and sharp eye, coupled with a sure ear for words and an occasionally brilliant wit, permitted him to excel." After eleven years' service he resigned but was recalled in 1947 as Director and editor.
Mitchell's long-time partner was Richard David Cowan (1909-1939), a student of Cornell University in the 1920s who met Mitchell in the 1930s and they lived together since then. When Mitchell died in Brookline, Massachusetts in 1957, he was buried alongside Richard Cowan, who had died before him.
While at Harvard in his youth, he befriended the poet e.e. cummings who drew the the above sketch of Mitchell.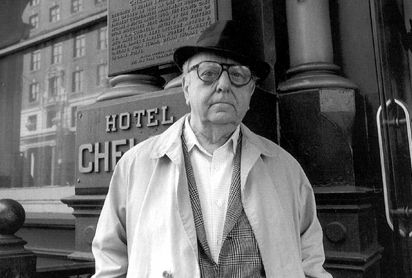 1896 – Virgil Thomson, American composer and music critic (d. 1989); American composer from Kansas City, Missouri who was instrumental in the development of the "American Sound" in classical music so often associated with the patriotic compositions of Aaron Copland. Thomson displayed an extraordinary intelligence at an early age. He attended Harvard University, and his tours of Europe with the Harvard Glee Club helped nurture his desire to return there. Upon his move there, he eventually studied with Nadia Boulanger and became a fixture of "Paris in the twenties." His most important friend from this period was Gertrude Stein, who was an artistic collaborator and mentor to him.
Following the publication of his book The State of Music he established himself in New York City, as a peer of Aaron Copland and was also a music critic for the New York Herald-Tribune from 1940 through 1954. His writings on music and his reviews of performances in particular, are noted for their wit and their independent judgments. His definition of music was famously "that which musicians do," and his views on music are radical in their insistence on reducing the rarefied aesthetics of music to market activity. He even went so far as to claim that the style a piece was written in could be most effectively understood as a consequence of its income source.
He won the Pulitzer Prize for Music in 1949 with his film score for Louisiana Story. Additionally, Thomson was famous for his revival of the truly rare technique of composing "musical portraits" of living subjects, often spending hours in a room with them before rushing off to finish the piece on his own. Many subjects report feeling that the pieces did capture something unique about their identities in spite of the fact that nearly all of the portraits were absent any clearly representational content.
Later in life, Thomson became a sort of mentor and father figure to a new generation of American tonal composers such as Ned Rorem, Paul Bowles and Leonard Bernstein, a circle united as much by their shared Gay sexuality as by their similar compositional sensibilities.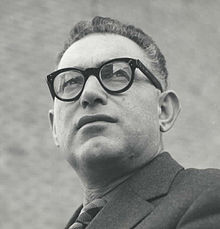 1913 – Robert Friend (d.1998) was an American-born poet and translator. After moving to Israel, he became a professor of English literature at the Hebrew University of Jerusalem.
Friend was born in 1913 in Brooklyn, New York, to a family of Russian Jewish immigrants. He was the eldest of five children. After studying at Brooklyn College, Harvard and Cambridge, he taught English literature and writing in the U.S., Puerto Rico, Panama, France, England, and Germany. He settled in Israel in 1950, where he lived the rest of his life. He taught English and American Literature at the Hebrew University of Jerusalem for over thirty years. He was well known in Israel as an English-language poet and a translator of Hebrew poetry.
Robert Friend was gay, and his sexuality found expression in his poetry well before the Stonewall era. According to Edward Field in the Greenwood Encyclopedia of American Poetry, Shadow on the Sun is "remarkable in that, for its time, it contains so many poems about the author's homosexuality." Friend's openness continued throughout his writing career.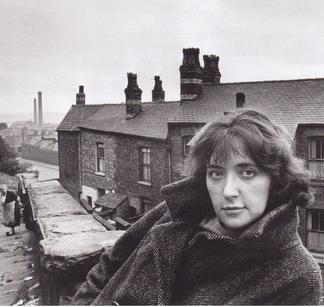 1939 – Shelagh Delaney (d.2011) was an English playwright and screenwriter best known for her debut work, A Taste of Honey, a play about a girl her own age who becomes pregnant to a black sailor on a one-night stand, who then moves in to bring up the child with what would now be regarded as her gay best friend.
Of Irish descent, Shelagh Delaney was born in Broughton, Salford, where she first attended secondary school, a period she described as ther best education ever. Despite failing the eleven-plus, delaney, who had already begun writing, was transferred to a grammar school, where she said later that she could already see that knew far more than the other girls there. She left aged 15 with five GCE O Levels.
When Delaney saw Terence Rattigan's play, Variations On A Theme, she was appalled, both by its writing and by what she saw as an insensitive treatment of homosexuality. The response of this precocious Salford-born teenager was to pen A Taste of Honey.
When it was produced in 1958 by Joan Littlewood's groundbreaking Theatre Workshop company in London's east end, its taboo-breaking in terms of its depiction of race, class and homosexuality which had only just been decriminalised in England became a hit. Delaney was just 18.
The play transferred to the West End, then Broadway, and in 1961, Tony Richardson's film of the play that cast Rita Tushingham alongside original cast member Murray Melvin.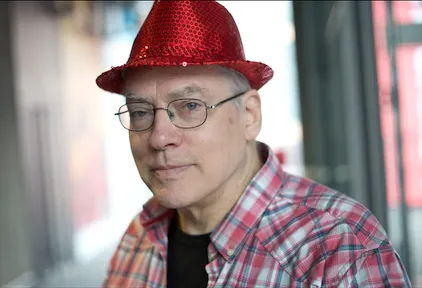 1942
–
Rosa von Praunheim
is a German film director, author, painter and gay rights activist. Openly gay, he is one of the initiators of the gay rights movement in Germany.
A prolific director, he has made over fifty feature films. He began his career associated to the New German Cinema as a senior member of the Berlin school of underground filmmaking.
Born Holger Mitschwitzki, he spent his early years in East Berlin. In 1953, he escaped from East Germany with his family to West Germany. In the 60s, he took the artistic female name Rosa Von Praunheim to remind people of the pink triangle that homosexuals had to wear in Nazi concentration camps.
A pioneer of Queer Cinema, von Praunheim has been an activist in the gay rights movement. He was an early advocate of AIDS awareness and safer sex, but has been a controversial figure even within the gay community. His films center on gay related themes and strong female characters. His works are characterized by excess and employ a campy style. His films have featured such personalities as Jayne County, Vaginal Davis, Divine, and Jeff Stryker.
Praunheim's first big feature film was produced in 1970: Die Bettwurst(The Bolsters), a parody of bourgeois marriage. It became a cult movie, which had a sequel in 1973 (Berliner Bettwurst). In the same year, he also caused a stir with his documentary It Is Not the Homosexual Who Is Perverse, But the Society in Which He Lives which led to several gay rights groups being founded.
Praunheim has centered his directorial efforts in documentaries featuring gay related themes. In the early 1970s he lived for some time in the United States where he made a series of documentaries about post- Stonewall American gay scene. In
Army of Lovers
or
Revolt of the Perverts
(1972-1976) he took on the American gay and lesbian movement from the 1950's to 1976.
Back in Berlin he made feature films such as Red Love (1980), Our Corpses Are Still Alive (1981), and City of Lost Souls (1983). These films were shown in film festivals worldwide.
With the irruption of the AIDS epidemic, Praunheim worked in a tetralogy of AIDS themed documentaries. A Virus Knows No Morals (1985), was one of the first feature films about AIDS. The documentaries Positive and Silence = Death, both shot in 1989 deal with aspects of AIDS activism in New York. Fire Under Your Ass (1990) focuses about AIDS in Berlin.
In Germany Rosa was very vocal in his efforts to educate people about the danger of AIDS and the necessity of practicing Safer Sex. These efforts alienated many gays who came to consider him a moralistic panic-monger. He would remain a highly controversial figure in his native country. On 10 December 1991 Praunheim created a scandal in Germany when he outed, among others, the anchorman Alfred Biolek, the comedian Hape Kerkeling and wrongly the actor Götz George in the TV show Explosiv - Der heiße Stuhl as gay. After the show several celebrities had their coming out. In 1999 he made Geisendörfer Medienpreis for Wunderbares Wrodow, a documentary about the people in and around a German village and its castle.
He lives in Berlin with his companion and assistant Oliver Sechting.


Added 2022
1948 – Cliff Arnesen was a co-founder of the National Gay, Lesbian & Bisexual Veterans of America (GLBVA), now known as American Veterans for Equal Rights (AVER). The inclusion of "bisexual" in the name of the original group was vitally important to Cliff. It acknowledged the collective struggle of the LGBTQ community, signaled inclusiveness, and strengthened his love and appreciation for his fellow gay and lesbian veterans.
Cliff Arnesen was born in Jersey City, New Jersey on Thanksgiving Day. His father was an alcoholic merchant marine and longshoreman. His mother was a Roman Catholic French-Canadian with heart damage from a bout of rheumatic fever at age 13. At age 3, Cliff was sent to an orphanage after his father drunkenly threw him against a wall. His troubled childhood continued until he joined the military at age 17.
Cliff's time in the military shaped the rest of his life and forged him into the advocate he is today. It also left mental and emotional scars. Rather than being sent to Vietnam, he was dishonorably discharged for homosexuality; but first, the military forced him to masturbate with another solider to prove that he was not faking his condition. Cliff, meantime, began a lifetime of insisting that he was bisexual, not homosexual.
!n 1988, he became president of the New England Gay & Lesbian Veterans in 1988. In 1989, he testified before the 8th Congressional Speaker's Conference on the Concerns of Vietnam Veterans, representing bisexual veterans. He was the first and only openly bisexual veteran in U.S. history to testify before members of Congress.
He continues to urge for unity, inclusion, and civility within the gay community, and fights with extra tenacity against the marginalization of bisexual people within the gay community and society at large. In 2018, Cliff successfully won his lawsuit against the U.S. Military for service-connected PTSD/Military Sexual Assault and Trauma while in the U.S. Army.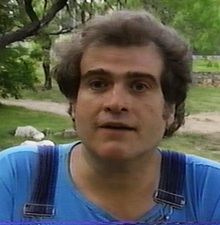 1948 – Lars Eighner is the author of Travels with Lizbeth, a memoir of homelessness in the American Southwest during the late 1980s; the included essay "On Dumpster Diving," which is widely anthologized both at full length and in abridged form under the title "My Daily Dives in the Dumpster"; Pawn to Queen Four, a novel; Lavender Blue: How to Write and Sell Gay Men's Erotica, also published as Elements of Arousal (an early edition includes an introduction by noted erotica author John Preston; Gay Cosmos, a work of gay theory; and numerous short works of gay men's erotica, collected under various titles.
Lars Eighner was born Laurence Vail Eighner in Corpus Christi, Texas. He studied creative writing under George Williams of Rice University at the Corpus Christi Fine Arts Colony, and attended the University of Texas at Austin, doing major work in ethnic studies.
Eighner began writing for publication in the early 1980s. By that time he was generally known as Lars, the result of having worked in a small office with two Larrys. Because in early writing attempts he had been confused with Black Mountain poet Larry Eigner, Eighner used 'Lars' for writing. His first book was a collection of short stories, Bayou Boy and Other Stories (Gay Sunshine Press, 1985).I
In the late 1980s, he and his dog Lizbeth became homeless, and his experiences as a homeless person in Austin, Texas; Los Angeles, and places in between are the subject of Travels with Lizbeth.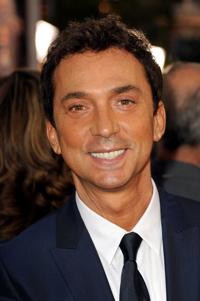 1955 – Bruno Tonioli is an Italian-born British choreographer and TV personality who appears as a judge on the television dance competition Strictly Come Dancing for BBC TV in the UK, and its American adaptation Dancing with the Stars on ABC TV in the US, Tonioli co-created and appeared on the BBC talent show DanceX and its short-lived American adaptation, Dance War: Bruno vs. Carrie Ann.
Born in Italy, Tonioli is fluent in Italian, English, Portuguese, Spanish, and French.Tonioli is openly homosexual, and has spoken of the homophobic bullying he suffered in his youth.
In the early 1970s, Tonioli was a member of the Paris-based company La Grande Eugène and later joined the Lindsay Kemp Company. He worked extensively as a freelance dancer, including an appearance in Elton John's "I'm Still Standing" video.
Tonioli has worked in the music business as a choreographer for music videos, stage shows, and tours for artists such as Tina Turner, Sting, Elton John, The Rolling Stones, Freddie Mercury, Sinitta, Boy George, and Duran Duran. His close association with Bananarama produced many videos, from "Venus" to "Movin' On". Tonioli choreographed the band Arcadia's music video for their song "Election Day" as documented in a 1980s documentary entitled The Making of Election Day.
Tonioli's motion picture credits include
Ella Enchanted, The Gathering Storm, Little Voice, Dancin' thru the Dark, Enigma, The Parole Officer
, and
What a Girl Wants
. His television film credits include
Miss Marple The Body in the Library, Blonde Bombshell, Scarlet Pimpernel
and
The Bare Necessities
. Theatre credits include
La Vie Parisienne, Godspell
, Steve Coogan's show
The Man Who Thinks He's It
, and
"Forbidden Passion"
(BBC TV trilogy in 1985, entitled
Oscar
in the UK) playing manservant to
Oscar Wilde
(Michael Gambon).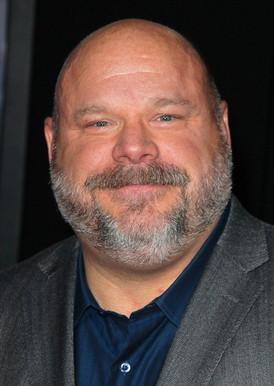 1963 – Kevin Chamberlin is an American actor. He starred as the butler, Bertram on the Disney Channel Original Series Jessie. He is openly gay.
Chamberlin has been nominated for Drama Desk and Tony Awards for Dirty Blonde (as Charlie), Seussical (as Horton), and The Addams Family (as Uncle Fester). Additional Broadway theatre credits include My Favorite Year, Triumph of Love, Abe Lincoln in Illinois, Chicago, and The Ritz.
He also appeared in the 1999 gay-themed movie Trick, and in Die Hard with a Vengeance as an enthusiastic NYPD bomb defusal expert. In Lucky Number Slevin, he again had a supporting role as a New York police officer.
Chamberlin's most recent work includes the role of Aron Malsky in the NBC prime-time series Heroes. He also made an appearance in a Law and Order: Special Victims Unit.
Chamberlin previously appeared as Uncle Fester in the musical The Addams Family, a role for which he won a Broadway.com Audience Award for Favorite Performance By a Featured Actor In a Broadway Musical.
He has said of his time with The Ritz:
We have a very large gay audience, which is funny, because some female friends of mine went to a preview and were exclaiming, "There was no line to the bathroom at intermission! It was all on the men's side."

Someone actually walked out last night and had a row with the director. She was like, "I can't believe the Roundabout is putting on such flagrantly gay plays!" I mean, look at the poster, for God's sake! And really, it's a 35-year-old play. There's nothing offensive — it just happens to take place in a gay bathhouse. This is pre-AIDS, in the middle of the sexual revolution. [Playwright] Terrence McNally was saying that it was an amazing, celebratory time of sexual freedom and also freedom for gay men. Where else could you go to have sex and watch Bette Midler sing at the same time?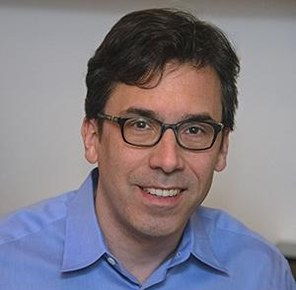 1963 – Mark Harris is an American journalist and author. He is best known as writer of the book Pictures at a Revolution, and as an executive editor and columnist for Entertainment Weekly.
Harris graduated from Yale University in 1985. He is a former executive editor at Entertainment Weekly. He has also written for The New York Times, Fortune, the Guardian, Grantland, and Slate. Harris remains a columnist for Entertainment Weekly, writing "The Final Cut." In July 2012, Harris wrote the magazine's cover story on coming out in Hollywood.
In 2008, Harris published Pictures at a Revolution: Five Movies and the Birth of the New Hollywood, an examination of how the American film industry changed with the 1960s.
In February 2014, Harris published Five Came Back:
A Story of Hollywood and the Second World War
. The work is an examination of five U.S. film directors —
John Ford, William Wyler, John Huston, Frank Capra, George Stevens
— and their frontline work during the Second World War. In 2017, the book was adapted into a three-part Netflix docu-series
Five Came Back
.
Harris is married to the playwright Tony Kushner. In attendance at the couple's May 2003 wedding were director George C. Wolfe, playwright Larry Kramer, Mike Nichols and Diane Sawyer, and, The New York Times reported, "dozens of aunts, uncles, nieces and nephews, many of them crying."
The couple's marriage was the first same-sex commitment ceremony to be featured in the Vows column of The New York Times. In the summer of 2008, they were legally married at the city hall in Provincetown, Massachusetts.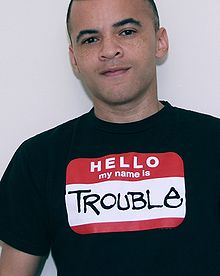 1968 – Craig Seymour is an American writer, photographer, celebrity interviewer, music critic and former stripper. He was born in Washington, D.C.. He has written for The Washington Post, Entertainment Weekly, Vibe, and Spin, among other publications, and has served as pop music critic for The Buffalo News and the The Atlanta Journal-Constitution. Heis now Associate Professor of Journalism at Northern Illinois University. He lives in Chicago.
He has interviewed and profiled some of the biggest names in music, including Janet Jackson, Mariah Carey, and Luther Vandross, who granted him numerous interviews. Seymour has also been a music analyst for CNN's Headline News.
As a graduate student at the University of Maryland in the 1990s, Seymour started frequenting and working in the strip clubs in Washington D.C. while writing his master's thesis: "Desire and Dollar Bills: An Ethnography of a Gay Male Striptease Club." He used these experiences to write the book All I Could Bare: My Life in the Strip Clubs of Gay Washington, D.C. Seymour stated that stripping gave him the confidence he needed to interview big stars like Mariah Carey.
In an interview with Dallas Voice, Seymour credited his stripping career with "the ease I had asking celebrities extremely personal questions, especially those having to do with sex and relationships. After all, when someone is playing with your dick in public, it's not only potentially awkward for you, the one being played with, it can also be weird for the person doing the playing, because he is exposing his desires so nakedly in front of other people."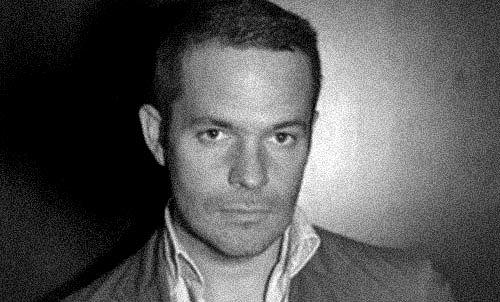 1968 – (Jayson) Tyler Brûlé is a Canadian journalist, entrepreneur, and magazine publisher. He is the editor-in-chief of Monocle and a columnist for the Weekend FT.
The only child of Canadian football player Paul Brule (of the Winnipeg Blue Bombers, Saskatchewan Roughriders, and Montreal Alouettes), and Virge Brule, an artist, Tyler Brûlé attended more than ten different schools while his father went from one football team to another, until his parents split up. He guessed that he was gay when he was aged seven, and that he was always obsessed with clothes.
Brûlé studied journalism and political science in Canada and the United States, then worked in television in Australia. He moved to the United Kingdom in 1989 and trained as a journalist with the BBC. He subsequently wrote for The Guardian, Stern, The Sunday Times and Vanity Fair.
In 1993 he was sent by German news magazine, Focus to Afghanistan with photographer Zed Nelson to do a story about Médecins Sans Frontières. While driving through Kabul they were machine-gunned and Tyler Brûlé was shot. Brule lost partial use of his left hand resulting in a long hospital stay - and plenty of time to read home-design and cooking magazines which he found mundane.
In 1996 Brûlé took out a small business loan and launched Wallpaper, a style and fashion magazine which was one of the most influential launches of the 1990s. Time Inc bought it in 1997, and kept Brûlé on as editorial director. During this time at Wallpaper, Brule focused his attention on a branding and advertising agency he'd started, called Winkreative, which he still runs and which has counted among its clients companies like American Express, Porter Airlines, British Airways, BlackBerry and Sky News.
On 11 May 1999, Brûlé gave an interview to Evan Solomon of Hot Type, a literature program on CBC Newsworld, in which he announced that he was estranged from his father due to the latter's disapproval of Brûlé's homosexuality.
In 1997, the Independent reported that Brûlé was the companion of Patrick Cox, a British shoe designer, though the couple reportedly broke up a year earlier. Brûlé is now in a relationship with Mats Klingberg, former banker and current owner of London's Trunk Clothiers.

1970 – The Seattle Gay Liberation Front severed ties with the Young Socialist Alliance because their exclusion of homosexuals mirrored Stalin's practices.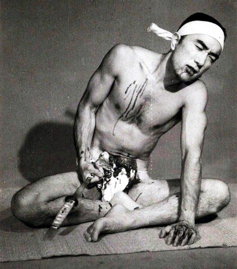 1970 – Yukio Mishima (b.1925), homosexual Japanese author, commits seppuku (ritual suicide).

1975 – Campaign for Homosexual Equality rally in Trafalgar Square, London, UK.

1997 – In South Africa, a demonstration was held at the Johannesburg High Court in support of an application to decriminalize sex between men. South Africa becomes the first country to enact a constitutional ban outlawing sexual orientation discrimination.

1997 – Ecuador legalizes same-sex sexual activity, overturning the previous Article 516 of the Penal Code that criminalized such acts.

1998 – Federal Judge Bruce Jenkins ruled that Spanish Fork High School in Salt Lake City Utah violated the rights of teacher Wendy Weaver, who was dismissed from her position as volleyball coach and ordered not to discuss her sexual orientation, even out of school. The judge ordered the school to offer her the coaching position, lift the gag order, and pay her $1,500 in damages.

NOVEMBER 26 →
[{(o)}]|[{(o)}]|[{(o)}]|[{(o)}]| [{(o)}]|[{(o)}]