November 26
[{(o)}]|[{(o)}]|[{(o)}]|[{(o)}]| [{(o)}]|[{(o)}]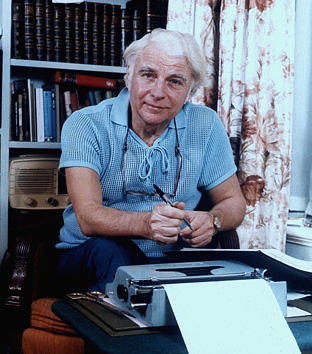 1905 – Emlyn Williams, Welsh actor born (d.1987). He was born into a Welsh-speaking, working class family in Mostyn, Flintshire. Aged 11 he won a scholarship to Holywell Grammar School. At the end of his time at the grammar school he won a scholarship to Christ Church, Oxford and joined the Oxford University Dramatic Society (OUDS)
In 1927, He joined a repertory company and began his stage career. By 1930, he had branched out into writing, and his first major success was with the thriller Night Must Fall (1935), which was made into a film in 1937 and again in 1964. His other great play was very different: The Corn is Green (1938), partly based on his own childhood, and also later filmed. In addition to stage plays, Williams wrote a number of film screenplays, working with Alfred Hitchcock and other directors.
He acted in and contributed dialogue to various films based on the novels of A.J. Cronin, including The Citadel (1938), The Stars Look Down (1940), Hatter's Castle (1942), and Web of Evidence (1959). In 1941 Williams starred in the film You Will Remember, based on the life of the popular late Victorian songwriter Leslie Stuart, played by Robert Morley, with Williams as Stuart's best friend.
Williams often appeared in his own plays, and was famous for his one-man-shows, with which he toured the world, playing Charles Dickens in an evening of excerpts from Dickens' novels. This "one man show" was the start of a whole new theatrical genre. He followed up his Dickens performance with one man shows based on the works of Dylan Thomas, Dylan Thomas Growing Up, and H.H. Munro better known under his pseudonym Saki.
Williams' autobiography, in the volumes George (1961) and Emlyn (1973), was also highly successful. In both books, he wrote frankly of his homosexual experiences; indeed, he was publicly "out" as a bisexual before other better-known gay literary celebrities, such as his close friend and contemporary Christopher Isherwood. In Emlyn he recounts the story of his love affair with an actor on the skids. It is beautifully told and considering that Williams was a married man with children when he wrote it, is boldly courageous in its honesty. He also describes his Gay life in New York in the 1920s, including a rather hilarious scene at the Everard Baths regarding someone's false teeth coming loose in an act of fellatio. Despite his homosexuality, as many gay men of his generation did, as has already been said, he had married in 1935 and had a son; his wife died in 1970.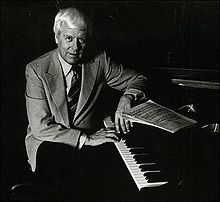 1915 – Earl Wild (d.2010) was an American pianist, renowned as a leading virtuoso of his generation. Harold C. Schonberg called him a "super-virtuoso in the Horowitz class". He was well known for his transcriptions of classical music and jazz, and he was also a composer.
Royland Earl Wild was born in Pittsburgh, Pennsylvania, in 1915. Wild was a musically precocious child and studied under Selmar Janson at Carnegie-Tech University there, and later with Marguerite Long, Egon Petri, and Helene Barere (the wife of Simon Barere), among others. As a teenager, he started making transcriptions of romantic music and composition.
In 1931 he was invited to play at the White House by President Herbert Hoover. The next five presidents (Franklin D. Roosevelt, Harry S. Truman, Dwight D. Eisenhower, John F. Kennedy and Lyndon B. Johnson), also invited him to play for them, and Wild remains the only pianist to have played for six consecutive presidents.
In 1937, Earl Wild was hired as a staff pianist for the NBC Symphony Orchestra. In 1939, he became the first pianist to perform a recital on U.S. television. Wild later recalled that the small studio became so hot under the bright lights that the ivory piano keys started to warp.
During World War II, Wild served in the United States Navy as a musician. He often travelled with Eleanor Roosevelt while she toured the United States supporting the war effort. Wild's duty was to perform the national anthem on the piano before she spoke.
Wild, who was openly gay, lived in Columbus, Ohio and Palm Springs, California with his domestic partner of 38 years, Michael Rolland Davis. He died aged 94 of congestive heart disease at home in Palm Springs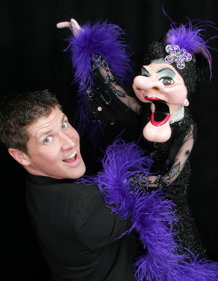 1939 – The hand up Madame, famed ventriloquist and puppeteer Wayland Flowers was born (d. 1988) in Gulfport, Mississippi. Flowers was best known for his puppet Madame, who was a huge hit with audiences in the 1970s and 1980s.
Madame was created by Flowers in the mid-1960s. Flowers' first big break was an appearance on the Andy Williams Show. The character of Madame is an "outrageous old broad" who entertains with double entendres and witty comebacks. Bedecked in fabulous evening wear and "summer diamonds" ("Some are diamonds; some are not"), Madame's look is based on movie stars such as Gloria Swanson. Madame is also rumored to be based on a Washington, DC gay icon, waitress and restaurant hostess Margo MacGregor.
Madame's many TV appearances included Laugh-In; a long run on the game show Hollywood Squares (replacing Paul Lynde in the "Center Square"); as recording star of Solid Gold; a regular on a short-lived summer replacement show on ABC called Keep on Truckin; various TV guest spots; and as the star of her own syndicated 1982 sitcom, Madame's Place.
Flowers and Madame were in the center square on the final NBC episode of Hollywood Squares in June 1980; host Peter Marshall asked Madame the final game question of the daytime series, which was: "Mozart, Beethoven, Schubert and Strauss lived in the same place. Where did they all live?" Madame's "comic" answer: "At the YMCA!"
Flowers' other puppets included Crazy Mary (an escapee from Bellevue mental hospital), Jiffy (a Harlem harlot with a heart of brass), Machelheny (a retired Vaudeville comedian). His puppet Smedley worked with Marlo Thomas on Free to Be...You and Me.
Five weeks after collapsing during a performance, Wayland Flowers died of a complication (cancer) from AIDS at the age of 48.

1940 – American educator, author and Gay activist, Arnie Kantrowitz born; Having received a bachelor's degree from Rutgers in 1961 and a master's degree from New York University in 1963, he taught English at State University College at Cortlandt (New York) before accepting a position in the English Department at Staten Island Community College (now The College of Staten Island) in 1965.
After many years of struggle with his sexuality, including psychotherapy and two suicide attempts, Kantrowitz "came out" and immediately became active in the Gay liberation movement in New York City. He joined the recently established Gay Activists Alliance (GAA) in 1970, was elected secretary and, the following year, vice-president. In addition to participating in GAA's non-violent protest "zaps," and speaking out for Gay rights on national television, Kantrowitz also put his writing talent at the service of the movement. He contributed first to GAA's newsletter Gay Activist and then for several other Gay publications. By 1975 he had become a popular regular contributor to the Advocate and Christopher Street. Kantrowitz became known to an even wider audience when his autobiography, Under the Rainbow, was published in 1977.
Kantrowitz has been an activist in the classroom for over twenty years. To present a positive role-model for Gay students and increase the understanding of Gay men and Lesbians among all students, he made it a policy to formally discuss his sexuality in each of his classes, and invite responses from the students.
In 1985 Kantrowitz became a founding member and officer of the Gay and Lesbian Alliance Against Defamation (GLAAD), an organization devoted to advancing fair and accurate portrayals of Gay men and Lesbians in the media. He has continued to write frequently about the Gay experience for the Gay and popular press, and his essays have been widely anthologized. Kantrowitz currently lives in New York City with his life partner, fellow writer and activist Lawrence D. Mass, MD, and writes regularly for White Crane.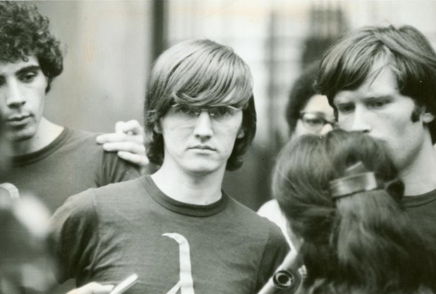 1947 – Jim Owles (d.1993) was the founding president of the Gay Activists Alliance and the first openly gay candidate for political office in New York City.
James W. Owles was born in Calumet City, Ill. He attended the University of Illinois and then served in the Air Force.
In December 1969, he helped found the Gay Activists Alliance in New York City with Arthur Bell, Martin Robinson and others. As president of the alliance from 1970 to 1971, Mr. Owles advocated anti-discrimination bills in Albany and New York City.
"We do not ask for any respectability or sympathy from straight people," he declared in a letter to the State Legislature in February 1971. Others' opinions, he said, "are of no interest to us except to the extent that these private bigotries are allowed to become public policy."
In 1971, on the eve of the second annual gay pride march, Mr. Owles said: "It's a lot more difficult to march out of the closet than to march for peace. It can cost you your job or your career." He envisioned a future in which homosexuals would "show straights and themselves that being gay means something more than the baths and the bars," and he said he expected to work for gay rights "till I die."
During demonstrations, known as "zaps," mounted by the alliance, Owles was arrested many times. In April 1972, at the annual Inner Circle dinner of City Hall reporters at the New York Hilton, Mr. Owles grabbed the microphone onstage to denounce press coverage, and a melee erupted in which he and Morty Manford were seriously injured.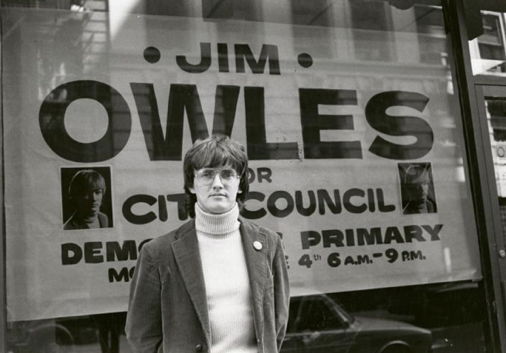 In January 1973, Mr. Owles declared his candidacy for the City Council district encompassing Greenwich Village, which he called the nation's "largest gay ghetto." He described himself as the first openly gay candidate for office in New York City.
Although he failed in his bid for council, Owles went on to be a founder of the Gay and Lesbian Independent Democrats in 1974, the first such political club in the city. In 1985, he was one of the seven founding members of the Gay and Lesbian Alliance Against Defamation, which monitors the coverage and depiction of lesbians and gay men in the media.
Until illness forced him to step down in 1993, Jim Owles was a special assistant and liaison to the lesbian and gay community for the State Senate minority leader, Manfred Ohrenstein. He had worked for the Senator, a Manhattan Democrat, since the early 1980's.
He died in 1993. The cause was AIDS-related toxoplasmosis.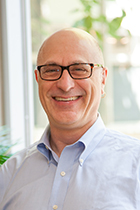 1953 – Peter Eliot Weiss is a Canadian actor, playright, writer, communications consultant, and lecturer.
Born in Montréal, Québec, Canada, he grew up in Montréal. His older brother, Erik Neil Weiss, was a profound influence and inspiration. From a young age, he showed enormous artistic talent and that made Peter want to be an artist too. He could not draw as well as his brother so he decided to try something else. He started writing poetry at the age of 8 and soon began to think of himself as an aspiring writer.
When he was 11 years old, his brother lent him a copy of Edward Albee's The American Dream. It was a revelation - in so many ways. It was full of ideas that excited him, that were mysterious, erotic, compelling. He began by reading plays, dozens of them, then he began writing plays. He decided he wanted to be a playwright.
At the age of 12, he opened the Montreal Star to see the following headline in the Entertainment Section: "Peter Weiss has hit on Broadway." Obviously that Peter Weiss and this Peter Weiss were not the same Peter Weiss. The hit was the play familiarly known as "Marat/Sade." But it inspired young Peter Eliot further.
Also when he was 12, a camp counselor gave him a copy of The Collected Plays of Oscar Wilde to read. He read them all.
When he was 16 he and his family moved to Vancouver, but when they returned to Montreal Peter reamined in Vancouver and enrolled at UBC and eventually received his BA with a major in theatre. At the same time he was acting in dozens of plays in local theatre.
Although he had a boyfriend in University, in 1977 he married Kathleen Ziems and he and his wife launched a midnight improv theatre in Vancouver's West End. It became a weekly cult event.
In 1984, he and Susan Astley put together an ensemble production loosely based on Cynthia Hymel's Sex Tips for Girls. Touchstone Theatre agreed to produce it. It opened in February of 1985 for a three week run that they hoped would not lose the theatre too much money. Three years and 1000s of performances later in Vancouver, and productions elsewhere in Canada, the US, and the world, and a Jessie Richardson Award, it was clear they had not lost Touchstone any money.
A large number of other plays followed, most produced only in Vancouver.
But by age 36 he found himself in a heterosexual marriage to a woman who he loved and had a son that he loved. But he also knew that he was gay and felt isolated and alienated from a community and issues that he also felt were his own and worth writing about. When he was out, before he was married, he had felt isolated and alienated, and marrying a wonderful woman seemed to resolve that. He didn't need to be gay. But "gay" is not something one chooses. It is what a man is. By the age of 39 he felt, at best, like an imposter.
His home life was falling apart as he was coming out for the second time in his life. And so, literally with nothing but his suitcases and a $10,000 scholarship that was supposed to cover tuition as well as living expenses for the year, he moved to Toronto.
By 1998, he was in a new committed relationship with Michael Sweeney, principal bassoonist at the Toronto Symphony. He and Peter's son, Joey, got along well. Peter was working on my dissertation and looking at the prospect of teaching theatre somewhere, anywhere, in Canada or the US and when he thought, "Is that really what I have to do?"
"What if I took my communication knowledge and skill and worked as a consultant in industry?"
At the recommendation of a friend, he approached Robert Irish, then director of what was known as Language Across the Curriculum in the Faculty of Applied Science and Engineering at the University of Toronto and was hired. By 2000, he had my PhD and was hired, permanently, in the relatively new faculty category of "lecturer."
As of 2010, Peter Eliot Weiss was Senior Lecturer in the Engineering Communication Program, U of T; has co-authored A textbook, with Robert Irish, entitled Engineering Communication: From Principles to Practice (Oxford University Press); has two new plays in development with his ex-wife Kathleen Weiss as dramaturge and director; and is married to Michael Sweeney. His son, Joseph Julian Ziems Weiss is currently working on his PhD in Anthropology at the University of Chicago.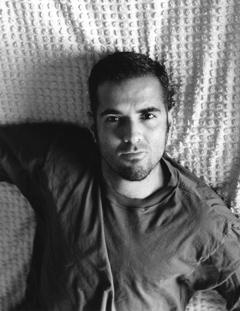 1957 – The Cuban-born artist Felix Gonzalez-Torres was born (d.1996). He grew up in Puerto Rico before moving to New York City. Gonzalez-Torres had his first one-man exhibition at Andrea Rosen Gallery in 1990. His work was the focus of several major museum solo exhibitions in his lifetime and after his death. Retrospectives of his work have been organized by the Solomon R. Guggenheim Museum in New York (1995), the Sprengel Museum in Hannover, Germany (1997), and the Serpentine Gallery in London (2000).
Gonzalez-Torres was known for his quiet, minimal installations and sculptures. Using materials such as strings of lightbulbs, clocks, stacks of paper, or packaged hard candies, Felix Gonzalez-Torres's work is sometimes considered a reflection of his experience with AIDS.
Many of Gonzalez-Torres's installations invite the viewer to take a piece of the work with them: a series of works allow viewers to take packaged candies from a pile in the corner of an exhibition space, while another series is comprised of stacks of ultrathin sheets of clear plastic or unlimited edition prints, also free for the viewer to take. These installations are replenished by the exhibitor as they diminish. The most pervasive reading of Gonzalez-Torres's work takes the processes his works undergo (lightbulbs expiring, piles of candies dispersing, etc.) as metaphor for the process of dying.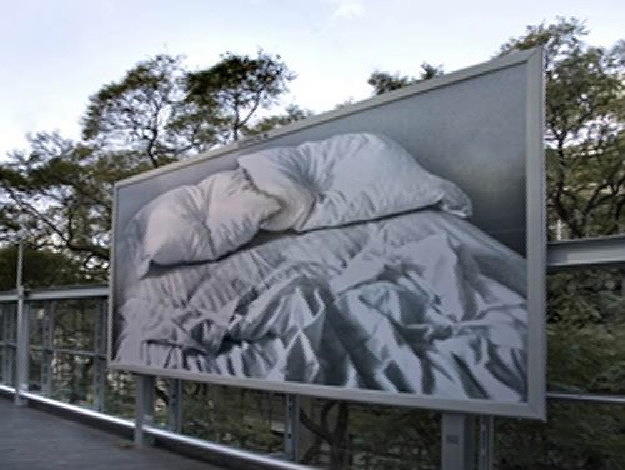 "Untitled"
(Click for larger version)
One of his most recognizable works, Untitled (1992) is a billboard put up in New York City of a a sensual black-and-white photograph of Gonzalez-Torres's empty, unmade bed with traces of two absent bodies. It was installed on twenty-four billboards throughout New York. This enigmatic image was both a celebration of coupling and a memorial to the artist's lover, Ross, who had recently died of AIDS. In one interview, he said "When people ask me, 'Who is your public?' I say honestly, without skipping a beat, 'Ross.' The public was Ross. The rest of the people just come to the work."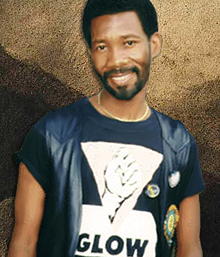 1957 – Simon Nkoli (d.1998) was an anti-apartheid, gay rights and AIDS activist in South Africa.
Nkoli was born in Soweto in a seSotho-speaking family. He grew up on a farm in the Free State and his family later moved to Sebokeng. Nkoli became a youth activist against apartheid, with the Congress of South African Students (COSAS) and with the United Democratic Front.
In 1983, he joined the mainly white Gay Association of South Africa, then he formed the Saturday Group, the first black gay group in Africa.
Nkoli spoke at rallies in support of rent-boycotts in the Vaal townships and in 1984 he was arrested and faced the death penalty for treason with twenty-one other political leaders in the Delmas Treason Trial, including Popo Molefe and Patrick Lekota, collectively known as the Delmas 22. By coming out while a prisoner, he helped change the attitude of the African National Congress to gay rights. He was acquitted and released from prison in 1988.
He founded the Gay and Lesbian Organisation of the Witwatersrand in 1988. He traveled widely and was given several human rights awards in Europe and North America. He was a member of International Lesbian and Gay Association board, representing the African region.
He was one of the first gay activists to meet with President Nelson Mandela in 1994. He helped in the campaign for the inclusion of protection from discrimination in the Bill of Rights in the 1994 South African constitution and for the repeal of the sodomy law, which happened in May 1998 in his last months.
After becoming one of the first publicly HIV-positive African gay men, he initiated the Positive African Men group based in central Johannesburg. He had been infected with HIV for around 12 years, and had been seriously ill, on and off, for the last four. He died of AIDS in 1998 in Johannesburg.

1962 – Morocco adds same-sex penalties to its Penal Code.

1970 – The Dick Cavett Show includes a 40 minute discussion of Gay issues with Gay representatives — this is one of the first significant national broadcasts to focus on Gay life and Gay rights.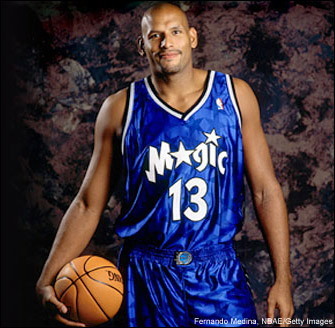 1970 – The retired NBA basketball player John Amaechi was born on this date in Boston, Massachusetts. He currently works as a broadcaster and political activist in the United Kingdom. In February 2007, Amaechi publicly announced that he is Gay and became the first player associated with the NBA to come out.
One widely-publicized response to Amaechi's announcement came from former NBA player Tim Hardaway, who stated that he would ask for a gay player to be removed from his team: "First of all I wouldn't want him on my team. Second of all, if he was on my team I would really distance myself from him because I don't think that's right and I don't think he should be in the locker room when we're in the locker room. Something has to give. If you have 12 other ball players in your locker room that's upset and can't concentrate and always worried about him in the locker room or on the court or whatever, it's going to be hard for your teammates to win and accept him as a teammate." Hardaway later apologized for his remarks.
Some players gave Amaechi public support: former Magic teammate Grant Hill said "the fact that John has done this, maybe it will give others the comfort or confidence to come out as well, whether they are playing or retiring." Shaquille O'Neal told the New York Daily News, "If he was on my team, I guess I would have to protect him from the outsiders, I'm not homophobic or anything. I'm not the type who judges people, I wish him well." Charles Barkley said "It shouldn't be a big deal to anybody. I know I've played with gay players and against gay players and it just shouldn't surprise anybody or be any issue."
However, the prevailing public statements from NBA players tended toward an expression of mixed feelings on the matter.
Steven Hunter
said that he would accept an openly gay teammate
"as long as he [didn't] make any advances toward me. As long as he came to play basketball like a man and conducted himself like a good person, I'd be fine with it."
That sentiment was echoed, though less tactfully, by
Shavlik Randolph
, who said that
"as long as you don't bring your gayness on me I'm fine. As far as business-wise, I'm sure I could play with him. But I think it would create a little awkwardness in the locker room."
Pat Garrity
warned that an openly gay player could expect to face both acceptance and hostility from his teammates. He said that "
they would have teammates that would accept them for being a good person and a good teammate, and there would be people who would give him a hard time about it. I think that's true if you're playing basketball or in an office job. That's just how the world is right now."
LeBron James
said,
"With teammates you have to be trustworthy, and if you're gay and you're not admitting that you are, then you are not trustworthy. So that's like the No. 1 thing as teammates — we all trust each other ... It's a trust factor, honestly. A big trust factor."
In May 2007, a few months after coming out, Amaechi said he had "underestimated America", adding that he had expected the "wrath of a nation" but it never materialized. He made these statements despite having been the subject of death threats a few months earlier.
In August 2008, Amaechi was sent to Beijing to do Olympic Men's and Women's Basketball broadcasts and reporting for the BBC. There, he authored a blog with fellow activist and renowned photographer Jeff Sheng in partnership with Amnesty International. He used Sheng's knowledge of Mandarin and experience in Beijing to get behind the scenes and gather candid interviews with locals and Olympic athletes alike.
In 2008, John Amaechi made several appearances on Shirts & Skins, a reality series on LOGO Television. Amaechi acted as team "mentor" and "psychologist" to the San Francisco Rockdogs, a gay basketball team, and shared his experiences on basketball, life, and coming out.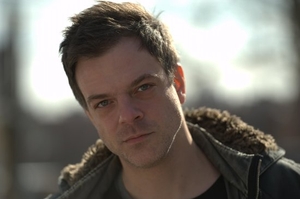 1973 – Jonathan Caouette is an American film director, writer, editor and actor.
Caouette is the director and editor of Tarnation (2003), an autobiographical documentary, that premiered at the Sundance and Cannes film festivals in 2003 and the director of All Tomorrow's Parties about the cult music festival. Caouette has also directed the experimental short film All Flowers in Time and the feature documentary Walk Away Renee. The latter was produced by Agnes B and premiered at the 2011 Cannes Film Festival. In 2009, Caouette served as a creative advisor for director Matthew Mishory's film, Delphinium: A Childhood Portrait of Derek Jarman.
As an actor, Caouette played a major role in the 2006 film Fat Girls and the film Portland in 2012. He also appeared in Shortbus, directed by John Cameron Mitchell.
Caouette has a son, Josh, who was featured in the 2008 documentary Bi the Way. Caouette is gay and lives with his husband David in New York City.

1978 – A Question of Love, an ABC made-for-TV movie airs with Jane Alexander and Gena Rowlands and based on Lesbian mother Mary Jo Risher and her struggle for custody of her children. This movie represents part of trend toward more positive TV images of Gays and Lesbians as a direct result of Gay activists, considered by TV execs to be the most organized and effective of all special-interest groups.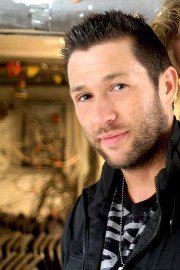 1979 – Jason Sechrest, born in Columbus, Indiana, is an on-screen personality and writer in the adult industry. He has starred in numerous adult films, straight and gay, but only in non-sexual roles. In 2005 he was nominated by the Grabby Awards and GAYVN Awards for his comedic, nonsexual performance in Wet Palms. He also appeared in a role in gay-themed feature film Dog Tags.
He is best known for his website, now defunct. The website catered to straight, gay and bisexual adult markets. Sechrest himself is bisexual.
He hosted of one of the longest running shows on the now defunct KSEX Radio, The Jason Sechrest Show (formerly titled The Young & the Curious).
In July 2008, he launched an iteration of his previous internet radio show, now titled Bottoms Up!, via RudeTV.com.
Arena magazine listed him as one of the "50 Most Powerful People in Porn" list along with Larry Flynt and Hugh Hefner. He has also been called "The Oprah of Porn".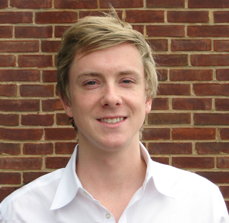 1983 – Today, one of the inventors of Facebook and Obama's tech wizard Chris Hughes was born. Hughes co-founded and served as spokesperson for the online social directory, Facebook, with Harvard roommates Mark Zuckerberg and Dustin Moskovitz. Hughes currently serves as a consultant for the popular site, but primarily acts as coordinator of online organizing within the Barack Obama presidential campaign on My.BarackObama.com, the campaign's online social networking website. He also served on the National Board of Directors of the Roosevelt Institution in 2005 and 2006.
Chris Hughes was born in Hickory, North Carolina, a small, conservative town in the western part of the state. Not entirely comfortable in his hometown, he longed to go away to prep school. Given his family's modest income, achieving that dream seemed unlikely; nevertheless, as a high school freshman Hughes, unbeknownst to his parents, applied to a number of boarding schools. The prestigious Phillips Academy in Andover, Massachusetts not only accepted him but also offered financial aid that would allow him to attend.
While he was at Phillips, Hughes recognized that he was gay. "I went to boarding school Southern, religious, and straight, and I left boarding school not being at all religious and not being straight," he stated to Ellen McGirt of Fast Company.
During his sophomore year he roomed with Mark Zuckerberg, a student who was working with another dorm-mate, Dustin Moskovitz, to create an on-line version of Harvard's "facebook," a publication with photos and basic information about students to help them meet each other. Zuckerberg invited Hughes to join the project.
Zuckerberg and Moskovitz were computer geeks proficient in the technical aspects of the process, such as writing software codes. Hughes's emphasis was on the users: how they would want to connect with others, how they could share information, how their concerns about privacy could be addressed.
Hughes's input earned him the nickname "the Empath"—perhaps slightly derisive among die-hard techies but also reflective of what would be his crucial role in the development of Facebook.
In the summer of 2004 Hughes, Zuckerberg, and Moskovitz went to California, seeking venture capital for the fledgling Facebook site. The rest is history.
He is the Executive Director of Jumo, which he founded in 2010. Jumo is a non-profit social network organization which "aims to help people find ways to help the world." In July 2010, UNAIDS (Joint United Nations Programme on HIV/AIDS) appointed him to a 17-member "High Level Commission" of renowned politicians, business leaders, human rights activists, and scientists tasked with spearheading a "social and political action campaign over the coming year aimed at galvanizing support for effective HIV prevention programmes".
In 2009, Hughs attended President Obama's first state dinner with his boyfriend Sean Eldridge, Political Director of Freedom to Marry. On New Year's Eve 2010, on a vacation trip to Thailand, he became engaged to Sean, his partner of five years. Hughes and Eldridge announced their engagement in January 2011 at a reception in support of Freedom to Marry. He and Eldridge have lent their own voices and resources to the cause of glbtq rights, particularly marriage equality.

1990 – The Minneapolis, Minnesota, civil rights commission ruled that Roman Catholic officials violated anti-discrimination laws by evicting Dignity from holding services in a church owned facility.

2015 – In
Bolivia
, the Justice Minister announces the passage of the Law of Gender Identity which allows transgender people to change their legal documents. The bill was initially proposed by  Raysa Torriani, a transgender woman and trans activist, three years earlier. The "Law of Gender Identity" will legally recognize the identity of 1,500 self-identified transgender people living in Bolivia . "Now, the sisters and brothers who want to change their name and sex, by an administrative resolution, can change their information" in the records of various government institutions, said
Virginia Velasco
, the minister of justice of Bolivia.

NOVEMBER 27 →
[{(o)}]|[{(o)}]|[{(o)}]|[{(o)}]| [{(o)}]|[{(o)}]