October 2
[{(o)}]|[{(o)}]|[{(o)}]|[{(o)}]| [{(o)}]|[{(o)}]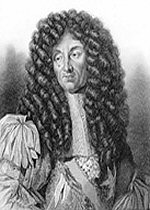 1644 – The Abbé de Choisy, also known as François Timoléon (d.1724), born in Paris, among the notable Frenchmen of the seventeenth century, has left for posterity a vivid firsthand description of a strong cross-gender wish. During his infancy and early youth, his mother had attired him completely as a girl. At eighteen this practice continued and his waist was then "encircled with tight-fitting corsets which made his loins, hips, and bust more prominent." As an adult, for five months he played comedy as a girl and reported: "Everybody was deceived; I had [male] lovers to whom I granted small favors."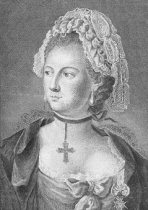 de Choisy as a woman
In 1676, he attended the Papal inaugural ball in a female attire. In 1687, he was received into the Académie de France. In 1696 he became the Ambassador of Louis XIV to Siam.
Regarding his gender identity he wrote,
I thought myself really and truly a woman. I have tried to find out how such a strange pleasure came to me, and I take it to be in this way. It is an attribute of God to be loved and adored, and man - so far as his weak nature will permit - has the same ambition, and it is beauty which creates love, and beauty is generally woman's portion … . I have heard someone near me whisper, "There is a pretty woman," I have felt a pleasure so great that it is beyond all comparison. Ambition, riches, even love cannot equal it …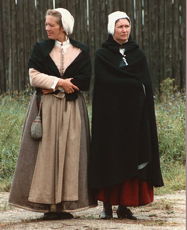 1650 – The Plymouth colony court found Sara Norman guilty of lewd behavior on a bed with Mary Hammon. She was given a warning and ordered to publicly acknowledge her unchaste behavior. (The death penalty in Plymouth applied only to sex between men.)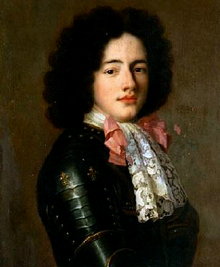 1667 – Louis de Bourbon, Légitimé de France, Count of Vermandois (d.1683) was the eldest surviving son of Louis XIV of France and his mistress Louise de La Vallière. He was sometimes known as Louis de Vermandois after his title. He died unmarried and without issue.
Louis de Bourbon was born at the Château de Saint-Germain-en-Laye. He was named after his father. Like his elder sister, Marie Anne de Bourbon, who was known at court as Mademoiselle de Blois, he was given the surname of de Bourbon not de France as a result of his illegitimacy. As a child, he called his mother Belle Maman because of her beauty. Louis was legitimised in 1669, at the age of two, and was given the title of comte de Vermandois and was made an Admiral of France.
In 1674, his mother entered a Carmelite convent in Paris, and took the name Sœur Louise de la Miséricorde. Afterwards, they saw very little of each other. From his mother and his father, Louis had five full siblings, many of whom died before his birth.
After his mother left, Louis lived at the Palais Royal in Paris with his uncle, Philippe of France, duc d'Orléans, and his wife Elizabeth Charlotte of the Palatinate. At the Palais-Royal, he became very close to his aunt despite her well-known dislike of Louis XIV's bastards. The affection the aunt and nephew had for each other never diminished.
While he was at the court of his libertine and homosexual uncle, he met the Chevalier de Lorraine, his uncle's most famous lover. It is said that the young count was seduced by the older chevalier and his set (including the Prince of Conti) and began practicing le vice italien (the contemporary appellation for homosexuality).
Louis XIV decided to exile his son and the Chevalier de Lorraine.
In order to cover up the scandal, it was suggested that the boy be married off as soon as possible; a bride suggested was Anne Louise Bénédicte de Bourbon; Louis was exiled before anything could materialise.
In June 1682, Louis was exiled to Normandy. In order to smooth things over between father and son, his aunt Elizabeth Charlotte of the Palatinate suggested to the king that Louis be sent as a soldier to Flanders, which was then under French occupation. The king agreed with the suggestion and his son was sent to the Siege of Courtray. It was there that Louis fell ill.
Despite his illness, Louis was desperate to regain his father's love and continued to fight in battle regardless of advice given by the royal doctor and the marquis de Montchevreuil that he return to Lille in order to recuperate.
Louis died on 18 November 1683, at the age of sixteen. He was buried at the cathedral at Arras. His loving sister and aunt were greatly impacted by his death. His father, however, did not even shed a tear. His mother, still obsessed with the sin of her previous affair with the king, said upon hearing of her son's death: I ought to weep for his birth far more than his death.
Louis was later suspected of being the Man in the Iron Mask.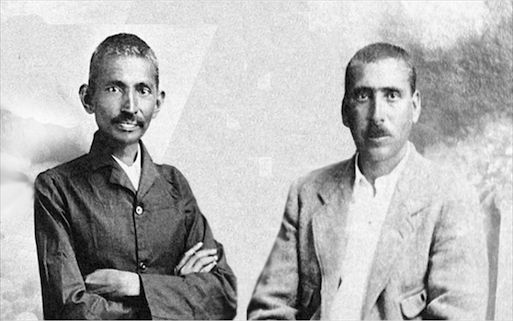 Gandhi and Kallenbach
1869 – Mohandras Mahatma Gandhi was an Indian lawyer, anti-colonial nationalist, and political ethicist, who employed nonviolent resistance (satyagraha)  to lead the successful campaign for India's independence from British rule, and in turn inspired movements for civil rights and freedom across the world. The honorific Mahatma ("great-souled", "venerable"), first applied to him in 1914 in South Africa, is now used throughout the world.
Born and raised in a Hindu family in coastal Gujarat, western India, Gandhi trained in law at the Inner Temple, London, and was called to the bar at age 22 in June 1891. After two uncertain years in India, where he was unable to start a successful law practice, he moved to South Africa in 1893 to represent an Indian merchant in a lawsuit. He went on to stay for 21 years.
It was in South Africa that Gandhi raised a family, and first employed nonviolent resistance in a campaign for civil rights. In 1915, aged 45, he returned to India. He set about organising peasants, farmers, and urban laborers to protest against excessive land-tax and discrimination. Assuming leadership of the Indian National Congress in 1921, Gandhi led nationwide campaigns for easing poverty, expanding women's rights, building religious and ethnic amity, ending untouchability, and above all for achieving Swaraj or self-rule.
Was Mahatma Gandhi gay? A Pulitzer-Prize winning author Joseph Lelyveld claims the god-like Indian figure not only left his wife for a man, but also harbored racist attitudes.
According to Lelyveld, his lover was Hermann Kallenbach, a German-Jewish architect and bodybuilder. The couple built their love nest during Gandhi's time in South Africa where he arrived as a 23-year-old law clerk in 1893 and lived for 21 years.
At the age of 13 Gandhi had been married to 14-year-old Kasturbai Makhanji, but after four children together they broke up so he could be with Kallenbach. As late as 1933 Gandhi wrote a letter telling of his unending desire and branding his ex-wife "the most venomous woman I have met." Kallenabach emigrated from East Prussia to South Africa where he first met Gandhi. The author describes Gandhi's relationship with the man as, "the most intimate, also ambiguous relationship of [Gandhi's] lifetime."
Much of the intimacy between the two is revealed in Kallenbach's letters to his Indian friend after Gandhi left his wifen 'Ba' — an arranged marriage — in 1908 for Kallenbach, a lifelong bachelor, according to the book.
The source of much of the detail of their affair was found in the "loving and charming love notes" that Gandhi wrote to Kallenbach, whose family saved them after the architect's death. They eventually landed in the National Archives of India. Gandhi had destroyed all those from Kallenbach.
It was known that Gandhi was preoccupied with physiology, and even though he had a "taut torso," weighing 106 to 118 pounds throughout his life, the author says Gandhi was attracted to Kallenbach's strongman build.
In letters, Gandhi wrote to Kallenbach, "How completely you have taken possession of my body. This is slavery with a vengeance."
"Your portrait (the only one) stands on my mantelpiece in the bedroom," he writes. "The mantelpiece is opposite the bed."
The pair lived together for two years in a house Kallenbach built in South Africa and pledged to give one another "more love, and yet more love."
Gandhi implored Kallenbach not to "look lustfully upon any woman" and cautioned, "I cannot imagine a thing as ugly as the intercourse of men and women."
By the time Gandhi left South Africa in 1914, Kallenbach was not allowed to accompany him because of World War I. But Gandhi told him, "You will always be you and you alone to me…I have told you you will have to desert me and not I you."
Kallenbach died in 1945 and Gandhi was assassinated in 1948.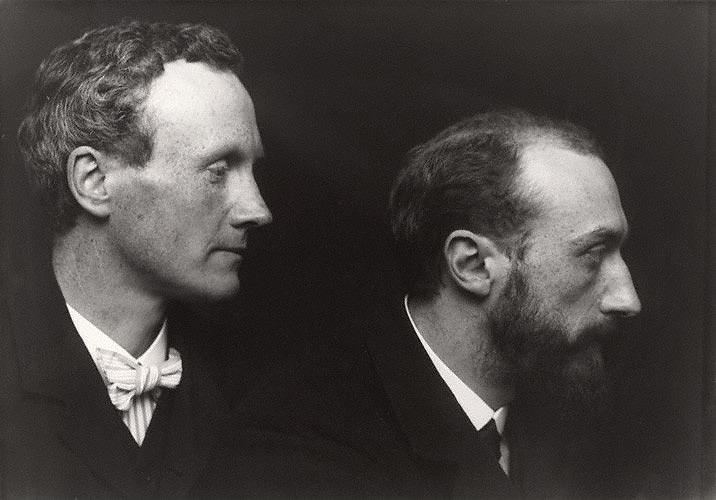 Charles Ricketts (R) with Charles Shannon
1886 – Charles Ricketts (d.1931) was an English editor, artist, and publisher. There have always been Gay couples, living discreet and not entirely secret lives together, that have managed to enjoy happy partnerships, free of scandal and sensation. Such a marriage - and it was a marriage - was enjoyed by Charles Ricketts and Charles Shannon, two English artist of note.
Although both pursued independent careers as painters (Ricketts was also a stage designer whose work anticipated Bakst), they served as joint editors of the Dial before Ricketts founded the Vale Press in 1896 and designed some of the most beautiful collectors' books ever printed.
Their friendship was an open secret and they moved undisturbed within London's Gay circle throughout the Oscar Wilde years and after. Both, in fact, were present at the gay twenty-first birthday party for Vyvyan Holland, Oscar Wilde's son. (Others present included Henry James, Ronald Firbank, Robbie Ross and Reggie Turner.) Ricketts and Shannon lived together for more than 50 years. Their greatest issue seemed to be what to do if the telephone rang and asked for "Charlie."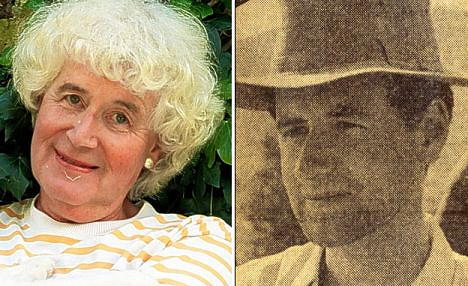 Jan/James
1926 – Jan Morris, transgendered British historian and travel writer, Morris was born on this date in Clevedon, Somerset, England, and later educated at Lancing College, West Sussex. She is Welsh by heritage and adoption and is known particularly for the Pax Britannica trilogy, a history of the British Empire, and for portraits of cities, notably Oxford, Venice, Trieste and New York City. She has also written about Spanish history and culture. A gender re-assigned woman, she was published under her former name, James Morris, until the 1970s.
Male at birth, the then James Morris served in WWII in British Intelligence and later wrote for The Times. Morris scored a notable scoop in 1953 by accompanying the British expedition which was first to scale Mount Everest. Reporting from Cyprus on the Suez Canal for The Manchester Guardian in 1956, Morris produced the first "irrefutable proof" of collusion between France and Israel in the invasion of Egyptian territory, interviewing French Air Force pilots who confirmed they had been in action in support of Israeli forces.
In 1949, James Morris married Elizabeth Tuckniss, the daughter of a tea planter; they had five children together, including the poet and musician Twm Morys.
Morris began medical transition in 1964. In 1972, Morris traveled to Morocco to undergo sex reassignment surgery, performed by surgeon Georges Burou, because doctors in Britain refused to allow the procedure unless Morris and Tuckniss divorced, something Morris was not prepared to do at the time. They divorced later, but remained together and on 14 May 2008 were legally reunited when they formally entered into a Civil Partnership.
After the reassignment, she adopted the name Jan. She wrote of her quest for personal identity in her book Conundrum.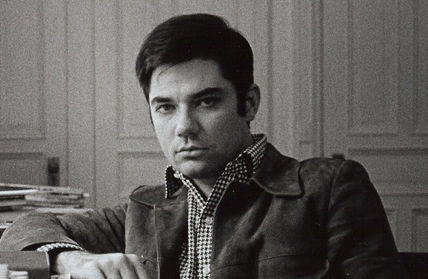 1938 – Rex Reed, American movie critic and actor, born. Reed currently writes the column "On the Town with Rex Reed" for the New York Observer. Reed was born in Ft. Worth, Texas. Dismissed as lightweight by some critics, others consider him an important writer in the style of New Journalism. Others have referred to him as an "old-style gay," feferring to the cattiness of many of his reviews. He is the author of a number of books, including the novel Personal Effects, Do You Sleep in the Nude? (1968), People are Crazy Here (1970), and Rex Reed's Guide to Movies on TV and Video (1992).
He has acted occasionally, as in the movie version of Gore Vidal's Myra Breckinridge. During its filming he was a frequent talk-show guest, often making fun of the production, leaving it unclear whether he was trying to help or hurt its box-office performance. Reed has also appeared in the films Inchon! and Superman.
He got his biggest public visibility, however, when his syndicated column took on Frank Sinatra when he appeared at New York's Madison Square Garden in 1974. Reed decried Sinatra as arrogant, vocally washed-up and sloppily dressed, and suggested the middle-aged female fans shown on camera should have been "home making meat loaf." From then on, and lasting a few years, Sinatra blasted Reed, and in particular Reed's sexuality, in his many concert appearances. Unfazed, Reed countered that it only proved how out-of-date Sinatra was.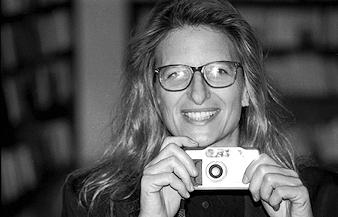 1949 – Annie Leibovitz, noted American portrait photographer born. Her style is marked by a close collaboration between the photographer and the subject. Leibovitz had a romantic relationship with noted writer and essayist Susan Sontag. They met in 1990, when both had already established notability in their careers. Leibovitz has suggested that Sontag mentored her and constructively criticized her work.
After Sontag's death in 2004, Newsweek published an article about Leibovitz that made reference to her decade-plus relationship with Sontag, stating that "The two first met in the late '80s, when Leibovitz photographed her for a book jacket. They never lived together, though they each had an apartment within view of the other's."
Neither Leibovitz nor Sontag had ever previously publicly disclosed whether the relationship was familial, a friendship, or romantic in nature. However, when Leibovitz was interviewed for her 2006 book A Photographer's Life: 1990-2005, she said the book told a number of stories, and that "with Susan, it was a love story".
In the preface to the new book, she speaks in greater detail about her romantic/intellectual relationship with Sontag and her Lesbianism, briefly discussing a book they were working on together and describes how assembling her new book was part of the grieving process after Sontag's death. Leibovitz acknowledged that she and the late Sontag were romantically involved. When asked why she used terms like "companion" to describe Sontag, instead of more specific ones like "partner" or "lover", Leibovitz finally said that "lover" was fine with her. She later repeated the assertion in stating to the San Francisco Chronicle: "Call us 'lovers'. I like 'lovers.' You know, 'lovers' sounds romantic. I mean, I want to be perfectly clear. I love Susan."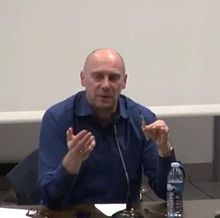 1958 – Alain Soral, identified in the civil registry as Alain Bonnet, and frequently also named using the full family name as Alain Bonnet de Soral; is a Franco-Swiss essayist, and film maker, as well as being the author of several polemical essays. He is the brother of the actress Agnès Soral who first used the simplified "Soral" pseudonym which her brother now also uses. Soral lives in the Pyrénées-Atlantiques. Since June 2004, he has been a boxing coach. He worked for the far-right National Front.
Alain Soral has denounced communitarianism as a "poison". He has been especially critical of the rise of communitarianism in the gay community, a term that he has sharply criticised, arguing that many homosexuals have nothing to do with Gay Pride ideology. For Soral, Gay Pride involves promotion of the "Gorgeous Guy" model, youth, parties, drag queens, etc., and obscures homosexuality as experienced by older or working-class homosexuals.
The association Act Up rounded on his publisher, Éditions Blanche. Act Up stated that through books like those of Alain Soral or Éric Rémès, Éditions Blanche spread negative feelings and even hatred towards homosexuals. Act Up asked the director of publication at Éditions Blanche to stop publishing books by Soral and Rémès, and vandalised Éditions Blanche's offices. The head of Éditions Blanche claimed that members of Act Up physically assaulted his executive assistant, and threatened to press charges. Act Up denied those accusations. No legal action has so far been pursued.
On 15 April 2019, he was sentenced to a year in prison for Holocaust denial as a result of a drawing published on Egalité et Réconciliation.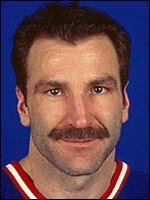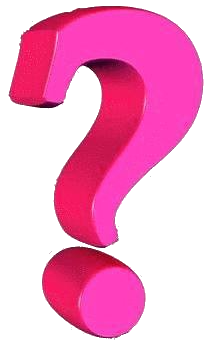 1960 – Glenn Anderson is a retired Canadian professional ice hockey right winger in the National Hockey League (NHL) who played for the Edmonton Oilers, Toronto Maple Leafs, New York Rangers, and St. Louis Blues. Anderson was inducted into the Hockey Hall of Fame on November 10, 2008.
Anderson played for the Burnaby Winter Club and then University of Denver in the NCAA for a year, before joining the Canadian National Team in 1979-80, with whom he represented Canada at the 1980 Winter Olympics. He also played with the Seattle Breakers in the WHL that season. The Oilers drafted him in the fourth round of the 1979 NHL Entry Draft, 69th overall. He joined the Oilers roster in the 1980-81 season.
Anderson played 10 full seasons with the Oilers, from the 1980-81 to 1990-91. He won five Stanley Cups with Edmonton in the years 1984, 1985, 1987, 1988, and 1990.
On September 19, 1991 Anderson was traded (with Grant Fuhr) to the Toronto Maple Leafs, where he played two seasons and part of another. There, he reached the 1000th point plateau and played a key role in the Leafs' 1993 playoff run to the Conference Finals. The Leafs traded Anderson to the Rangers, where he won a sixth Stanley Cup 1994.
Anderson played the 1994-95 with the St. Louis Blues and split the 1995-96 between the Blues and the Oilers, and overall did not play much in the NHL after winning his sixth Stanley Cup, playing only another 68 regular season and 17 playoff games.
On June 17, 2008, it was announced that Anderson would be inducted into the Hockey Hall of Fame as a player. For the Rangers, it marked the second straight year that a member of their 1994 Stanley Cup winning team had been inducted into the Hockey Hall of Fame, following Mark Messier in 2007.
Anderson's jersey number 9 was retired on January 18, 2009 before the game between the Edmonton Oilers and the Phoenix Coyotes. He had the largest alumni turnout since the Heritage Classic for his jersey retirement. Anderson continues to play for the NHL Alumni Legends of Hockey.
Throughout his NHL career, there have been claims that Glenn Anderson is bi, if not gay:
Several of his Oilers and Leafs ex-teammates have commented on the fact that it's a possibility due to his living with a known gay male during his tenure.
A clerk in the province of Alberta once stated that most of Anderson's charity work was to LGBT organizations (not that it means anything, as the Stanley Cup has been displayed at Pride Parades in San Francisco, Chicago, and Toronto by players not believed to be gay) - the clerk was subsequently fired.
Anderson worked as a fundraiser for noted gay NDP politician Svend Robinson for 3 Canadian Federal Elections as well as endorsing Scott Brisson (then a PC leadership hopeful) at the last PC leadership convention; but Mario Lemieux was a strong supporter of Quebec Senator and noted gay activist Laurier Lapierre – so it proves nothing.

1961 – The Motion Picture Association of America announced that it would permit homosexuality to be "treated with care, discretion, and restraint" in feature films. This was in response to the public announcement by influential director Otto Preminger that he expected the MPAA to cooperate with his intention to film the homosexual scenes involving the Mormon character of Advice and Consent.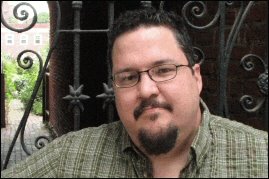 1967 – Poet, pastor's son, activist, Radical Faerie, White Crane Managing Editor and co-creator of Daily GayWisdom, Dan Vera, was born in South Texas on this day. He has studied and received degrees in history, anthropology, theology, and justice & peace studies. He is a founding member of Brookland Area Writers & Artists and a member of the Triangle Artists Group and Poets Against the War.
Dan has worked in advocacy for working poor and homeless people in Denver, Colorado, and as field director and trainer for the LGBT-welcoming Reconciling Ministries Network in the United Methodist Church. In 2000 Dan authored the groundbreaking statement "United Methodists of Color for a Fully Inclusive Church."
He lives in the Brookland neighborhood of Washington, DC with his partner Peter Montgomery and their operatic dog Roofus. The Tejano Cubano Radical Faerie poet has been a contributor to White Crane since 1998 and as its managing editor oversaw its redesign in the Summer of 2003.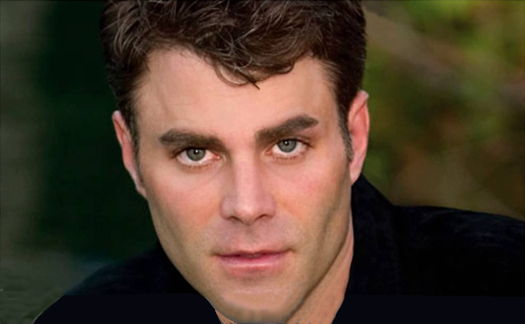 1966 – Chip Arndt, born in West Hartford, Connecticut, is an American gay activist, best known as a winner of The Amazing Race 4 in 2003 with former partner Reichen Lehmkuhl. Arndt attended Hotchkiss School, Yale University, and Harvard University, where he was the president of the Harvard Business School Gay and Lesbian Student Association. Prior to The Amazing Race, he worked as an investment banker.
Arndt and former partner Reichen Lehmkuhl competed against eleven other teams the fourth season, taped in January and February 2003, and premiering in May. The couple, who had met in 1999 while Reichen was still in the United States Air Force, had a commitment ceremony in February 2, 2002. While not legally married, they had asked that CBS identify them as a married couple. The identification of a gay couple as married drew criticism from anti-gay groups. By the final episode, Reichen and Chip had an 83% popularity rating on the show's official website. Arndt performed seven of eleven roadblocks (tasks only one team member can perform). In total they placed second on five legs of the race, with their win on the final leg being their second first place, eight minutes ahead of the runners up.
Since The Amazing Race, Arndt has been active in the GLBT community following the win, and has appeared on the cover of The Advocate. Later that month, Arndt addressed a group of gay-straight alliance leaders. Express Gay News named him "Best Local Male Hero" for using "his fame and good fortune to help others." He is a spokesperson for the annual five-state Braking the Cycle AIDS ride benefiting New York's GLBT Community Center, and Miami's SMART AIDS rides, and has helped raise money for other groups including the Point Foundation, the Human Rights Campaign, and the Matthew Shepard Foundation for which he is a Strategic Advisor. He co-founded of The Gay American Heroes Foundation and the website CoupleForEquality.com.
Each year, Arndt conducts a golf clinic at the Advocate Golf Classic benefiting the National Gay & Lesbian Task Force NGLTF. As the former Public Relations and Marketing Manager for Care Resource, South Florida's oldest and largest HIV/AIDS services organization, he produced the 2005 AIDS Walk Miami, and spearheaded the 21st annual White Party, its week-long fund-raiser, which, at his initiative, emphasized a zero tolerance drugs policy for the first time. Other charity initiative includes a US$100,000 challenge benefiting nine HIV/AIDS service organizations through his participation in two AIDS ride and two AIDS walks in 2007, and solicited donations via a special MySpace page.

1973 – Dr Howard Brown, former New York City health administrator, came out. He later became director of the National Gay Task Force.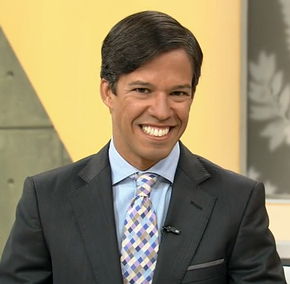 1974 – Pedro Julio Serrano, born in Ponce, Puerto Rico, is a human rights activist and President of Puerto Rico Para Tod@s, a non-profit organization that strives for inclusion of lesbian, gay, bisexual and transgender (LGBT) individuals and for social justice for all in Puerto Rico since 2003.
Serrano grew up in Isla Verde, a district of Carolina, which is part of the San Juan metropolitan area. He attended primary and secondary school at the Colegio La Piedad and later studied Communications at the University of Puerto Rico, Rio Piedras Campus.
Serrano has received numerous awards for his fight against social injustice and for the rights of LGBT communities in Puerto Rico and the United States. At his high school graduation in 1992, he won the "Sister Sheila O'Brien Award", the highest honor given at his school, for his outstanding contribution to the community. He also received the Leadership Award from the Rotary Club of Isla Verde.
In 1998 by Serrano announced his desire to run for the House of Representatives of Puerto Rico as the first openly-gay candidate ever.

1981 – A local organization of Mormon Gay rights activists received permission to parade through downtown Salt Lake City, Sunday and protest LDS Church's policies opposing homosexuality.

1985
-
Rock Hudson
, American actor died
(b.1925)
; Hudson's death from HIV/AIDS changed the face of AIDS in the United States.

1987 – Commissioner John Markl of Traverse City, Michigan resigned after Cindy and Dean Robb organized a petition campaign to demand that he be recalled after making homophobic remarks. The couple called his resignation a victory for civil and human rights. According to Dean Robb, nearly all of the volunteers he and his wife organized to get signatures were heterosexual.

1990 – Metropolitan police met with members of the London direct action group OutRage to discuss their concerns after several actions directed at UK law enforcement agencies.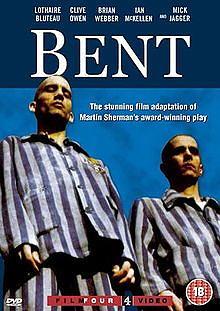 1997 – "Variety" objected to the Motion Picture Association of America's decision to give the movie "Bent" an NC-17 rating, pointing out that the sex scenes were far less graphic than heterosexual sex scenes in movies which receive R ratings.

OCTOBER 3 →
[{(o)}]|[{(o)}]|[{(o)}]|[{(o)}]| [{(o)}]|[{(o)}]