September 3
[{(o)}]|[{(o)}]|[{(o)}]|[{(o)}]| [{(o)}]|[{(o)}]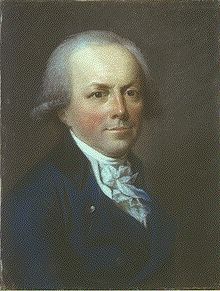 1745 – Charles-Victor de Bonstetten (d.1832), a prominent individual in early Swiss gay history, was a writer and government official . It has long been speculated that Bonstetten, during his early twenties, was the object of affection of the homosexual English poet Thomas Gray .
In December 1769, the young Swiss aristocrat, living in London to improve his English, was introduced to the much older Gray. Shortly after this introduction, Bonstetten moved with Gray to Pembroke Hall, Cambridge, where he lived close to Gray's lodgings and spent his evenings in Gray's rooms. In a January 1770 letter to his confidante, Rev. Norton Nicholls, Gray wrote: "I never saw such a boy: our breed is not made on this model."
Bonstetten was obliged to return to Switzerland at the end of three months, but the two men were known to have corresponded regularly until Gray's death in 1771, although few of Bonstetten's letters have survived.
Bonstetten's best-known work is The Man of the North and the Man of the South; or the Influence of Climate (L'Homme du Midi et L'Homme du Nord, ou L'influence du Climat, 1824), an anthropological study of the influence of climate on human development.
Bonstetten went on to become the presumed lover of the Swiss historian and public official Johannes von Müller (1752-1809). Several love letters between Bonstetten and Müller have survived.

1792
–
France:
The head of
Princess Lamballe
is displayed on a stick and paraded before the imprisoned
Marie Antoinette
. The two were thought to be lovers. Princess Lamballe was married at the age of 17 to 
Louis Alexandre de Bourbon-Penthièvre
, Prince de Lamballe, the heir to the greatest fortune in France. After her marriage, which lasted a year, she went to court and became the confidante of Queen Marie Antoinette. She was killed in the massacres of September 1792 during the French Revolution.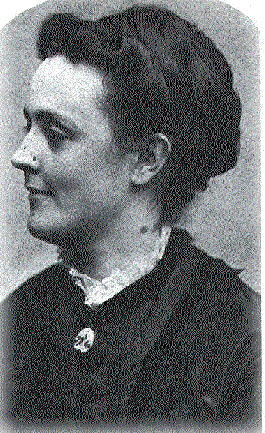 1849 – Sarah Orne Jewett (d.1909) was an American novelist and short story writer, best known for her local color works set in or near South Berwick, Maine, on the border of New Hampshire, which in her day was a declining New England seaport.
She published her first important story in the Atlantic Monthly at age 19, and her reputation grew throughout the 1870s and 1880s. Her literary importance arises from her careful, if subdued, vignettes of country life that reflect a contemporary interest in local color rather than plot. Jewett possessed a keen descriptive gift that William Dean Howells called"an uncommon feeling for talk — I hear your people." Jewett made her reputation with the novella The Country of the Pointed Firs (1896). A Country Doctor (1884), a novel reflecting her father and her early ambitions for a medical career, and A White Heron (1886), a collection of short stories are among her finest work. Some of Jewett's poetry was collected in Verses (1916), and she also wrote three children's books. Willa Cather described Jewett as a significant influence on her development as a writer, and "feminist critics have since championed her writing for its rich account of women's lives and voices."
Jewett never married; but she established a close friendship with writer Annie Fields (1834-1915) and her husband, publisher James Thomas Fields, editor of the Atlantic Monthly. After the sudden death of James Fields in 1881, Jewett and Annie Fields lived together for the rest of Jewett's life in what was then termed a "Boston marriage." Some modern scholars have speculated that the two were lovers. In any case, "the two women found friendship, humor, and literary encouragement" in one another's company, traveling to Europe together and hosting "American and European literati." The vivacious Annie provided Jewett with companionship and emotional support and introduced her to a galaxy of literary and cultural stars that included Alfred Lord Tennyson, Matthew Arnold, Henry James, Rudyard Kipling, and Christina Rossetti.

On September 3, 1902, Jewett was injured in a carriage accident that all but ended her writing career. She was paralyzed by a stroke in March 1909, and she died on June 24 after suffering another.


Added 2021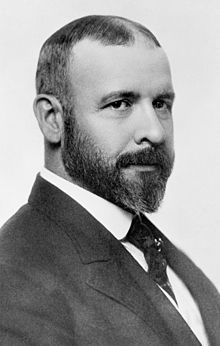 1856 – Louis Sullivan (d.1924) was an American architect, and has been called a "father of skyscrapers" and "father of modernism". He was an influential architect of the Chicago School, a mentor to Frank Lloyd Wright, and an inspiration to the Chicago group of architects who have come to be known as the Prairie School. Along with Wright and Henry Hobson Richardson, Sullivan is one of "the recognized trinity of American architecture". The phrase "form follows function" is attributed to him, although he credited the concept to ancient Roman architect Vitruvius. In 1944, Sullivan was the second architect to posthumously receive the AIA Gold Medal.
Sullivan was born to a Swiss-born mother, and an Irish-born father, Patrick Sullivan. Both had immigrated to the United States in the late 1840s. He learned that he could both graduate from high school a year early and bypass the first two years at the Massachusetts Institute of Technology by passing a series of examinations. Entering MIT at the age of sixteen, Sullivan studied architecture there briefly. After one year of study, he moved to Philadelphia and took a job with architect Frank Furness.
The Depression of 1873 dried up much of Furness's work, and he was forced to let Sullivan go. Sullivan moved to Chicago in 1873 to take part in the building boom following the Great Chicago Fire of 1871. He worked for William LeBaron Jenney, the architect often credited with erecting the first steel frame building. After less than a year with Jenney, Sullivan moved to Paris and studied at the École des Beaux-Arts for a year. He returned to Chicago and began work for the firm of Joseph S. Johnston & John Edelman as a draftsman. Johnston & Edleman were commissioned for the design of the Moody Tabernacle, and had the interior decorative fresco secco stencils (stencil technique applied on dry plaster) designed by Sullivan. In 1879 Dankmar Adler hired Sullivan. A year later, Sullivan became a partner in Adler's firm. This marked the beginning of Sullivan's most productive years.
Adler and Sullivan initially achieved fame as theater architects. While most of their theaters were in Chicago, their fame won commissions as far west as Pueblo, Colorado, and Seattle, Washington. The culminating project of this phase of the firm's history was the 1889 Auditorium Building (1886–90, opened in stages) in Chicago, an extraordinary mixed-use building that included not only a 4,200-seat theater, but also a hotel and an office building with a 17-story tower and commercial storefronts at the ground level of the building, fronting Congress and Wabash Avenues. After 1889 the firm became known for their office buildings, particularly the 1891 Wainwright Building in St. Louis and the Schiller (later Garrick) Building and theater (1890) in Chicago. Other buildings often noted include the Chicago Stock Exchange Building (1894), the Guaranty Building (also known as the Prudential Building) of 1895–96 in Buffalo, New York, and the 1899–1904 Carson Pirie Scott Department Store by Sullivan on State Street in Chicago.
Like all American architects, Adler and Sullivan suffered a precipitous decline in their practice with the onset of the Panic of 1893. According to Charles Bebb, who was working in the office at that time, Adler borrowed money to try to keep employees on the payroll. By 1894, however, in the face of continuing financial distress with no relief in sight, Adler and Sullivan dissolved their partnership. The Guaranty Building was considered the last major project of the firm.
By both temperament and connections, Adler had been the one who brought in new business to the partnership, and following the rupture Sullivan received few large commissions after the Carson Pirie Scott Department Store. He went into a twenty-year-long financial and emotional decline, beset by a shortage of commissions, chronic financial problems, and alcoholism. He obtained a few commissions for small-town Midwestern banks, wrote books, and in 1922 appeared as a critic of Raymond Hood's winning entry for the Tribune Tower competition.
According to biographer Robert Twombley, though he never publicly identified as such, Sullivan likely also faced the challenges of being gay at a time when such an identity or orientation faced harsh social and legal stigma and sanction.
He died in a Chicago hotel room on April 14, 1924. He left a wife, from whom he was separated.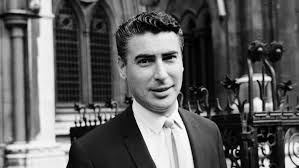 1929 – (Laurence Maurice) Larry Parnes (d.1989) was an English pop manager and impresario. He was the first major British rock manager, and his stable of singers included many of the most successful British rock singers of the late 1950s and early 1960s.
Parnes was born to a Jewish family in Willesden, London. After leaving school he began work in a clothing store, and by the age of 18 ran a women's clothing shop in Romford, Essex. He then bought a share in a bar in Romilly Street, Soho. He agreed to invest in a touring play, The House of Shame, which became both successful and notorious in 1954 after its publicist, John Kennedy, persuaded two actresses to stand outside the theatre dressed as prostitutes.
In 1956, with John Kennedy, Parnes began to manage young rock and roll singer Tommy Hicks; he and John Kennedy approached his parents, after Hicks, aged 19, had already signed another contract, which was under the legal age. Hicks anglicised the name of his Swedish grandfather to become known as Tommy Steele. Steele achieved popular success, some of his songs being co-written by Parnes' friend Lionel Bart, and Parnes succeeded in presenting Steele as an "all-round entertainer". Parnes claimed in a court action that he and Kennedy took 40 per cent of Steele's "gross takings", out of which they had to pay 10 per cent to booking agents as well as the costs of Steele's accommodation, advertising and publicity, travel and other aspects "needed to keep Tommy on the road to stardom". This became the standard arrangement with Parnes' artists.
After Steele's success, Parnes looked to find other young men who he could groom to become pop stars. At Bart's suggestion, he next signed Reg Patterson (né Smith), whom he re-christened Marty Wilde, and who also rose to pop stardom in the UK. Parnes developed a network of contacts within the British recording industry and entertainment business, with leading British songwriters providing songs for his growing stable of talent, and many of his protégés achieving success in the British pop charts.
A flamboyant gay man, Parnes' approach was to select, and then groom, handsome young men who would be attractive to a teenage audience. He also gave them new stage names, which were rumoured to reflect what he considered to be their sexual characteristics. Among those he managed with at least some degree of success were Billy Fury (originally Ron Wycherley), Vince Eager (Roy Taylor), Dickie Pride (Richard Knellar), Lance Fortune (Chris Morris), Duffy Power (Ray Howard), Johnny Gentle (John Askew), Terry Dene (Terence Williams), Nelson Keene (Malcolm Holland), and Georgie Fame (Clive Powell). He also managed Tommy Bruce, as well as Joe Brown, who he unsuccessfully tried to persuade to change his name to Elmer Twitch.
Parnes retired in 1981 and died from meningitis in London in 1989, aged 59.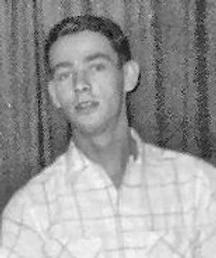 1933 – Clive (Michael) Boutilier was a Gay Canadian Immigrant from Nova Scotia, who moved to NYC (Brooklyn) as a permanent resident on June 22, 1955, age 21. He was accompanied by his mother, Mary, brother, Eldred Andrew Boutilier and 2 other siblings. He had quit high school early without graduating in order to work and help care for his family in Canada. In the States he worked as a building maintenance man, eventually advancing to work for a large company in Manhattan. His parents were divorced. His father, Burton Melbourne Boutilier, stayed behind in Canada and died in Toronto in 1959.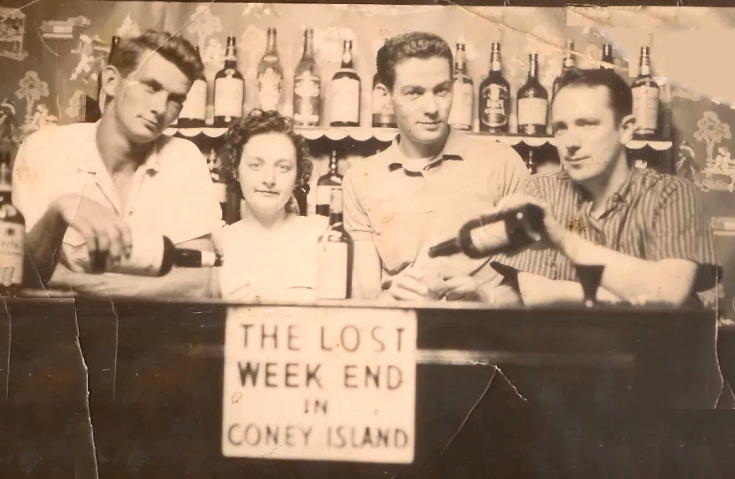 L to R: Andrew Boutillier & his wife Joyce; Clive Boutillier
& his partner Eugene O'Rourke at Coney Island 1960s
Clive met and began living with with his American boyfriend/life partner, Eugene O'Rourke, in Brooklyn in 1959. They lived in a separate apartment in the same apartment building as Clive's mother and American stepfather, Joseph McKenna, whom his mother had met and married in Brooklyn in 1959.
During his US immigration interview in 1963, it was discovered by the INS Agent that Clive was Gay. At that time, any LGBTQ person was considered to automatically have a "psychopathic personality" and subject to deportation. It was also grounds for denial of entry into the US. The law was passed by the US Congress in 1952, during the McCarthy/Red Scare/Lavender Scare era and was made even more detestable by Congress in 1965 in light of the Boutilier case that was then ongoing. It remained on the books and enforced until the 1990s when the Clinton administration finally repealed it.
As a result, the INS officer ordered Clive to be deported, but with the help of the ACLU, the NYCLU, an early Gay Civil Rights group based in Philadelphia (The Janus Society/The Homosexual Law Reform Society) and Civil Rights Attorney, Mrs. Blanch Freedman (and her husband Atty David M. Freeman) with the American Committee for the Protection of the Foreign Born, Clive fought back in the courts, his case becoming one of the earliest, if unsuccessful, Gay Rights cases in the US.
Subsequently, his case, Clive Michael Boutilier v. The Immigration and Naturalization Service (1966) was heard by the United States 2nd Circuit Court which upheld his deportation order. Ultimately, his case, Boutilier v. Immigration & Naturalization Service (1967) was appealed and take up by the United States Supreme Court, which upheld the ruling of the 2nd Circuit and affirmed his deportation order.
The Court documents mention that at that time (1967) Clive had been living with his boyfriend, Eugene, for 8 years. Nonetheless, he was to be be forcibly torn from his family, and the love of his life, and deported back to Canada within months. However, shortly thereafter, obviously distraught, Clive attempted suicide by stepping in front of a car, sustaining injuries which left him somewhat mentally and physically disabled for the rest of his life.
As a result, his deportation was postponed until Nov 12, 1968. At that time he moved back to Nova Scotia and years later transferred to an assisted living facility in Welland, Niagrara Co. Ontario, near relatives, where he ultimately passed away in 2003.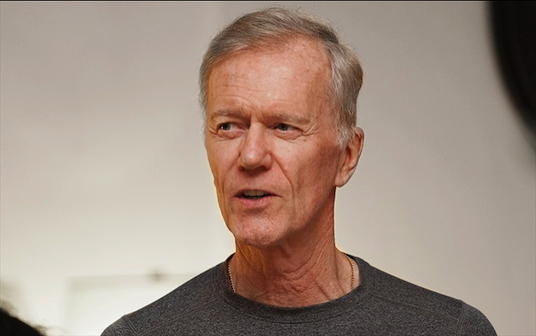 1947 – Michael Huffington is an American politician, LGBT activist, and film producer. He was a member of the Republican Party, and a congressman for one term, 1993-1995, from California. Huffington was married to Arianna Huffington, the Greek-born co-founder of The Huffington Post, from 1986 to 1997.
Huffington is the son of Roy Michael Huffington, the founder of the natural gas exploration company, Roy M. Huffington, Inc. (HUFFCO).
Huffington graduated from Culver Military Academy in Culver, Indiana, in 1965 where he received the Central States Amateur Rowing Association Medal when he rowed on the light weight crew. After graduation he was elected to the Culver Chapter of the Cum Laude Society. He received a BS degree in engineering and a BA degree in economics concurrently from Stanford University in 1970. Huffington was a member of the varsity crew, student senator, and co-president of his senior class. After Stanford, he received an MBA in finance from Harvard University in Cambridge, Massachusetts in 1972.
In 1972, Huffington started work for The First National Bank of Chicago, and in 1974 he co-founded Simmons & Huffington, Inc. From 1976 to 1990, he served as vice chairman of Huffco, the family-owned energy business founded by his father Roy M. Huffington.
Huffington's interest in politics began in 1968, when he was a summer intern for freshman Congressman George H.W. Bush in Washington, D.C.
In 1986, President
Ronald Reagan
appointed Huffington as Deputy Assistant Secretary of Defense for Negotiations Policy with responsibility for conventional arms control negotiations. He was awarded the Secretary of Defense Medal for outstanding public service.
In 1992, Huffington was elected to the House of Representatives from California's 22nd District. He spent $5.4 million on his campaign. He defeated veteran incumbent Bob Lagomarsino in the Republican primary election, then Santa Barbara County Supervisor Gloria Ochoa in the general election. Huffington donated his entire congressional salary to the Partnership for Children of Santa Barbara County in 1993 and to the Partnership for Children of San Luis Obispo County in 1994.
After one term in the House, Huffington spent $28 million in a bid for a seat in the United States Senate in 1994. In the Republican primary, he defeated William E. Dannemeyer. At the time, Huffington's was the most expensive campaign in a non-presidential election in American history. Huffington lost in the general election by 1.9 percent of the vote to Dianne Feinstein.
On April 12, 1986 Huffington married
Arianna Stassinopoulos
, a Greek-born writer and lecturer. They had two daughters and divorced in 1997. In 1998 Huffington disclosed that he is gay. He claims he told Arianna of his past homosexual activity before they were married.
Huffington, the man who spent $28 million on the failed Senate candidacy in California, says now that he's glad he lost because it has allowed him to reveal the long-held personal secret that he's gay.
It was while he was in the oil business, in Houston, in the 1970s, that he began to date men, although he did not go to gay bars or the like.
According to Esquire, Huffington says he began dating men in the 1970s while working at his family oil company in Houston, and became "guilt-ridden and depressed" over the relationships. A relationship with one man lasted about a year, he said. Huffington also continued to date women, and at one point he made a private vow to stop sleeping with men.
Huffington was one of the few Republicans to support an end to the ban on gays in the military, but said at the time that he was not voting to "promote the gay lifestyle."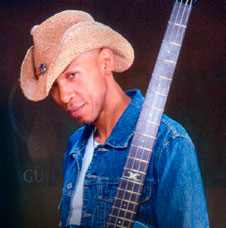 1950 – Doug Pinnick sometimes stylized as dUg Pinnick or simply dUg is an American musician best known as the bass guitarist, songwriter, and co-lead vocalist for the hard rock/progressive metal band King's X. He has fourteen albums with King's X, four solo albums, and numerous side projects and guest appearances to his credit. Pinnick is known for his gospel-like voice and his heavily distorted bass tone, played through multiple Ampeg SVT-4 amplifiers.
Doug Pinnick was born in Braidwood, Illinois. He grew up in a musical family where everyone either sang or played an instrument. He was raised by his great-grandmother, a devoutly religious woman, and was reared in a very strict Southern Baptist environment. He has seventeen half-brothers and sisters, from three mothers and two fathers.
When he was in grade school, Pinnick participated in choir and played saxophone. As a teenager, he listened to classic R&B and Motown artists such as Stevie Wonder, Little Richard, and Aretha Franklin. Pinnick sang in bands throughout high school, one of the earliest being a group called Stone Flower which he describes as "Chicago Transit Authority meets Sly & The Family Stone". While attending Joliet Junior College in 1969, Pinnick was inspired by hard rock bands such as Led Zeppelin and Jimi Hendrix. Around this time, he also started listening to perhaps his biggest influence, Sly & The Family Stone. His dream was to form a band that combined all of these varied influences.
At one point in the early seventies, Pinnick moved to a Christian community in Florida. There, he remained involved in the music business by promoting small shows by Christian rock bands. He soon grew tired of that and moved back to Illinois.
Pinnick soon became involved with guitarist Ty Tabor after seeing him play a concert at Evangel College in Springfield. Jerry Gaskill was later included and the band The Edge was born. In 1983, the band changed their name to Sneak Preview and released an independent, self titled LP. The trio evolved into King's X several years (and a move to Houston, Tx.) later.
In 1998, Pinnick came out as homosexual during an interview for Regeneration Quarterly. Diamante Music Group cancelled distribution of King's X material in Christian retail stores following this information becoming public knowledge. In recent years, Pinnick has revealed that he now identifies as agnostic, in contrast to his Contemporary Christian music past.
Pinnick had kept his homosexuality quiet with all but his closest friends.
"My friends and band mates accepted me anyway, although I hadn't even trusted them to, at first, When you grow up in a Christian environment, you believe everyone's going to hate you. But my friends all turned out to be very supportive. I didn't lose any. So I finally got to the point where Ty and Jerry told me, `Go ahead, be honest.'"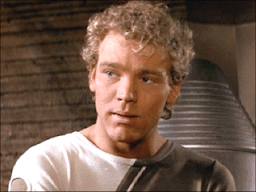 1959 – Merritt Butrick (d.1989) was an American actor, known for his roles on the 1982 teen sitcom Square Pegs, in two Star Trek feature films, and a variety of other acting roles in the 1980s.
Butrick was born in Gainesville, Florida, an only child. He attended the California Institute of the Arts for acting, but was dismissed from the school.
His first screen role was as a rapist in two 1981 episodes of the police drama Hill Street Blues.
He was cast as "Johnny Slash" Ulasewicz, a major supporting character in the 1982 teen sitcom Square Pegs, which received critical praise but was cancelled after 19 episodes (one season). The character was described by one critic as an "apparent (but never declared) gay student."
While Square Pegs was in pre-broadcast production, Butrick was cast to play David Marcus, the physicist son of James T. Kirk (William Shatner) and his former lover Carol Marcus (Bibi Besch), in Star Trek II: The Wrath of Khan. He continued the role in the follow-up film Star Trek III: The Search for Spock, in which the character was killed. He later appeared as T'Jon, the captain of a cargo vessel rescued by the crew of the Enterprise in "Symbiosis", a 1988 episode of Star Trek: The Next Generation.
Meanwhile, he appeared in the 1982 comedy film Zapped!, the 1988 horror film Fright Night II, and as Barbara Hershey's hillbilly son in the 1987 drama Shy People. He had a variety of guest roles in television series and television movies.
He received critical praise from Time magazine for his performance at the Los Angeles Theatre Center in the play Kingfish, in which he played a ditzy, petulant muscle-boy prostitute. It was his last acting role.
Butrick died of toxoplasmosis, complicated by his AIDS, on March 17, 1989, at the age of 29. He has at least two panels dedicated to him as part of the NAMES Project AIDS Memorial Quilt, both referencing his role as David Marcus.
Some sources state that in his private life, Butrick was gay. Kirstie Alley, his co-star in Star Trek II, identified Butrick as being bisexual.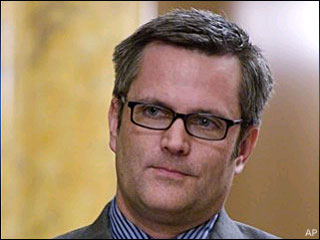 1963 – Sam Adams is an American politician and was the mayor of Portland, Oregon from 2005-2012.
In 2004, he was elected to the Portland City Council, serving four years on the council earning a reputation as a "policy-driven advocate for sustainability, the arts, and gay rights." He was elected to a four-year term as Mayor of Portland in the May 2008 primary, with 58% of the vote and a dozen other candidates on the ballot. He was outed as gay by the alternative newspaper Willamette Week in 1993 and was the first openly gay mayor of a top-30 U.S. city. In July 2011, Adams announced that he would not seek a second term as mayor.
From 1992 until 2004, Adams was in a long-term relationship with Greg Eddie. In 2007, the former couple, in a challenge to the state constitution, filed suit against the State of Oregon to dissolve their domestic partnership and divide Adams' future pension. After his break-up with Eddie, Adams was, for the first time, both openly gay and single. Adams lamented his lack of "gaydar." He said this made him decide to date only men who asked him out first.
In 2005, Adams met Beau Breedlove, a young man interning fat the Oregon State Legislature. In September 2007, Adams denied rumors of a sexual relationship between the two, calling the allegations scurrilous, and adding that they played into stereotypes of predatory gays. In January 2009, after being confronted with a story in Willamette Week, Adams acknowledged lying about the nature of the relationship, later explaining that Breedlove initiated it and that they did not become sexually active until he reached the age of consent. Breedlove confirmed Adams' account, adding that he had no regrets about their relationship.
Adams apologized, saying he had lied to avoid untrue accusations of having had sex with a minor and the likely disruption such allegations would cause in his mayoral campaign. Adams cited the "swift public condemnation" of former mayor and governor Neil Goldschmidt in 2004 by the news media as weighing heavily in his decision to lie. "[N]o one's going to believe me [that he was eighteen]". Adams also announced his intention to remain in office.
Oregon Attorney General John Kroger initiated a criminal investigation in January 2009. By June, his office announced that no charges would be filed and that there was "no credible evidence" of inappropriate sexual contact before the age of consent. Before Kroger's findings were made public, several newspapers called for Adams' resignation.
Out magazine columnist Dan Savage noted what they saw as hypocrisy, homophobia, and sex panic about age disparity in sexual relationships. In July 2009 a campaign to recall Adams was started, because of the relationship and deception. It fell short of gathering the necessary number of signatures. A second effort began in Fall 2009, with financial backing from over a dozen regional businesses. However, it too failed due to lack of sufficient signatures.
In July 2011, Adams announced that he would not seek a second term as mayor. He had an approval rating of 56% eight months before he left office.[
Adams also dated
Christopher Stowell
, artistic director of Oregon Ballet Theatre. As of early 2008, Adams is the partner of journalist
Peter Zuckerman.
Zuckerman is an American journalist and author who has focused his career on court reporting, investigative journalism, adventure stories, and socially progressive political campaigns.[

1971 – In Minnesota, Jack Baker (b.1942) and Mike McConnell (b.1942) are the first same-sex couple to be legally married when Jack changed his first name to Pat and the marriage license was granted. John "Jack" Baker and James Michael McConnell filed for a marriage license in Minnesota. The clerk of the Hennepin County District Court, Gerald Nelson, said he had "no intention of issuing a marriage license," that would "result in an undermining and destruction of the entire legal concept of our family structure in all areas of law."
In mid-August 1971, Baker and McConnell took up residence in Blue Earth County and applied to the District Court in Mankato for a license to marry which was granted once the waiting period expired. Rev. Roger Lynn, a Methodist minister, solemnized their marriage on September 3rd. They were the first legally married couple and remain together to this day.


1980 – Toronto Mayor John Sewell endorses George Hislop, gay candidate for alderman in the municipal election, and causes media uproar about "gay power politics" taking over city hall. Hislop does not win election. However, he was one of Canada's most influential gay activists. In an obituary notice, Eye Weekly referred to Hislop as "the unofficial mayor of the Toronto gay community".

SEPTEMBER 4 →
[{(o)}]|[{(o)}]|[{(o)}]|[{(o)}]| [{(o)}]|[{(o)}]