September 24
[{(o)}]|[{(o)}]|[{(o)}]|[{(o)}]| [{(o)}]|[{(o)}]
1482 – Switzerland: Richard Puller von Hohenberg is burned at the stake along with his servant Anton Matzler in Zurich. They are accused of having a homosexual relationship.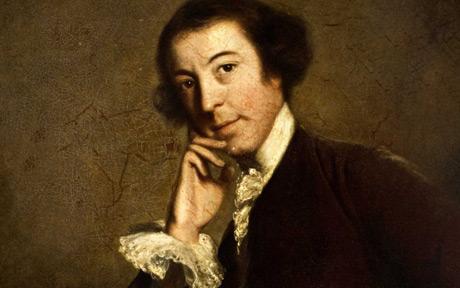 1717 – Horatio Walpole, 4th Earl of Orford, aka Horace Walpole (d.1797), was a politician, writer, architectural innovator and namesake of his cousin Horatio Nelson.
He was born in London, the youngest son of British Prime Minister Robert Walpole. He was educated at Eton College and King's College, Cambridge. His homosexuality revealed itself early, and he is believed to have had affairs with the poet Thomas Gray, and with Henry Fiennes Clinton, 9th Earl of Lincoln (later 2nd Duke of Newcastle). Gray accompanied Walpole on the Grand Tour, but they quarrelled, and Walpole returned to England in 1741 and entered parliament. He was never politically ambitious, but remained an MP even after the death of his father in 1745 left him a man of independent means.
Following his father's politics, he was a devotee of King George II and Queen Caroline, siding with them against their son, Frederick, Prince of Wales, about whom Walpole wrote spitefully in his memoirs.
Walpole's home, Strawberry Hill, near Twickenham, was a fanciful concoction of neo-Gothic which began a new architectural trend. In 1764, he published his Gothic novel, The Castle of Otranto, setting a literary trend to go with the architecture. Strawberry Hill is undergoing a major restoration project.
From 1762 on, he published his Anecdotes of Painting in England. His memoirs of the Georgian social and political scene, though heavily biased, are a useful primary source for historians. In one of the numerous letters, from January 28, 1754, he coined the word serendipity which he said was derived from a 'silly fairy tale' he had read, The Three Princes of Serendip. He also authored the often-quoted epigram, 'Life is a comedy to those who think and a tragedy to those who feel'.
Walpole spent most of his life hopelessly in love with his heterosexual friend, Henry Seymour Conway, to whom he addressed beautiful love letters. Ironically, when he died, he left Strawberry Hill to Conway's daughter, Mrs. Anne Seymour Damer, without ever having known that she was one of the most celebrated Lesbians of the 18th century.
When Horace Walpole died without a male heir in 1797 the title Earl of Orford became extinct.

1731 – Twenty-two men are strangled and burned for sodomy in Faan, the Netherlands. Two die under torture. A total of 96 Gay men are executed in the years 1730-1731.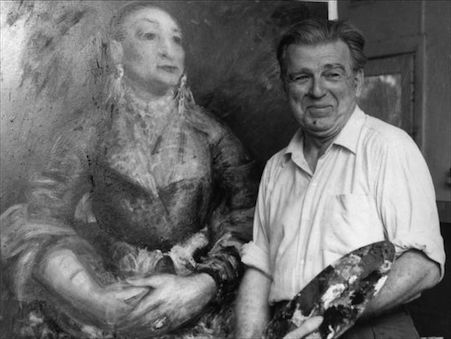 1899 – William Dobell (d.1970) is regarded by many as one of Australia's greatest portrait painters. After a modest beginning to his artistic career, Dobell achieved legendary status in Australian art history with his controversial receipt of the 1944 Archibald prize, Australia's premier award for portraiture. While Dobell's oeuvre is replete with homosexual subtexts, the artist spent his life hiding his sexuality from what was then a very conservative Sydney society, wary of the potential harm to his career that an open display of homosexuality could cause.
Born in New South Wales on September 24, 1899, Dobell grew up in a large family in a working class suburb of Newcastle, two hours north of Sydney. As an adolescent he spent much of his time in pursuit of art, rather than young women. At the age of fourteen, he left Cooks Hill School, where art training was limited, to pursue a freehand drawing course at a local technical college. After taking up an apprenticeship with an architect in Newcastle, Dobell went to Sydney in 1924, where he worked as a draftsman and attended evening art classes at Julian Ashton's Sydney Art School.
Dobell's winning of the Society of Artists Travelling Scholarship in 1929 allowed him to further his training at the Slade School of Art in London. Dobell used London as a base from which he travelled to museums in Holland, Belgium, and Paris.
Many of Dobell's most important life studies of the male nude, including Study, Boy on Beach (1933), were produced at this time, and suggest Dobell's delight in the physicality and sexuality of his male models.
On returning to Sydney in 1939 the still relatively unknown Dobell taught at East Sydney Technical College. With the outbreak of war, he took up a position with the Civil Construction Corps, becoming an unofficial war artist. It was during this time that Dobell produced some of his most famous portraits. These include The Cypriot (1940), The Strapper (1941), and The Billy Boy (1943), the latter providing one of Dobell's most iconic references to homosexuality. The painting depicts the weighty torso of laborer Joseph Westcott, his flabby, pink flesh barely covered by a diaphanous, loose, white singlet.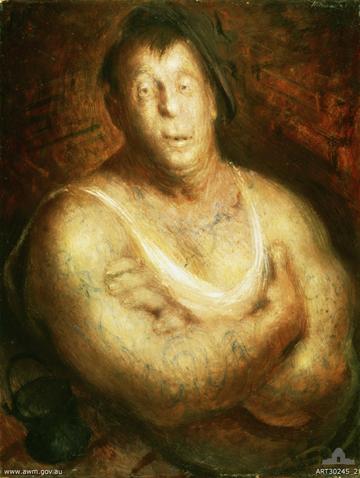 The Billy Boy
In other paintings produced during the war, such as Emergency Loading at Night, Perth (1944), Barrowman, Perth (1944), and Concrete Consolidation Workers, Sydney Graving Dock (1944), Dobell also idealized the masculinity of fellow Construction Corps workers. His paintings glorify the men's physical prowess, casting them as sexualized, heroic workers.
Dobell's receipt of the 1944 Archibald Prize for his Portrait of Joshua Smith made him an Australian household name. Even mainstream society, ordinarily uninterested in the politics of Australia's small artistic community, was intrigued by the often viciously personal debate initiated by the awarding of the prize to Dobell.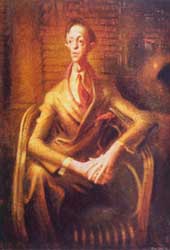 Portrait of Joshua Smith
The incident was also noteworthy because beneath a thin veneer of high-minded aesthetic discussion lurked a voyeuristic curiosity about the true nature of the relationship between Dobell and his sitter, Joshua Smith, a friend and fellow artist.
Traumatized by the intense public scrutiny of his personal life, in late 1944 Dobell retreated to the relative isolation of Wangi Wangi on the New South Wales central coast. He won the Archibald Prize two more times.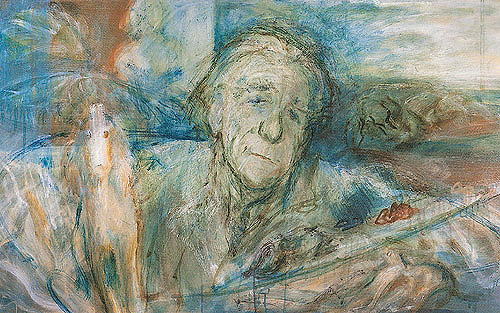 Self-portrait
He was knighted in 1966, but died four years later on May 13, 1970. In accordance with the artist's wishes, much of his estate was used to establish The Sir William Dobell Foundation, an institution that continues to benefit and promote art in New South Wales.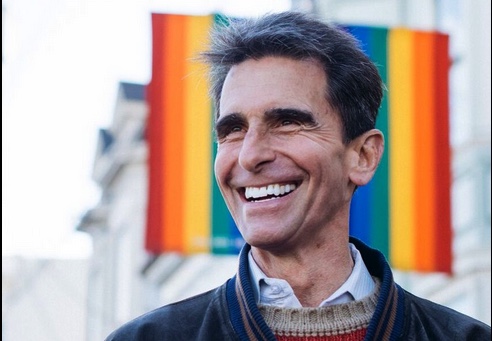 1951 – Mark Leno is an American politician, representing California's 11th Senate district, which includes San Francisco and part of San Mateo County. He was first elected to the State Senate in 2008 and is the first openly gay man to serve there. Leno was previously one of the first two openly gay men (along with John Laird) to serve in the Assembly. He also served as a member of the San Francisco Board of Supervisors between 1998 and 2002 after being appointed by Willie Brown.
In 2008, he won the Democratic Party nomination for California's 3rd Senate district with 43.8 percent of the vote, defeating incumbent Senator Carole Migden and former Assemblyman Joe Nation. He was then elected with 80% of the vote in the general election.
Leno is the grandson of Jewish Russian immigrants. Leno spent two years in rabbinical studies at Hebrew Union College in New York. Afterward, he moved to San Francisco on the invitation of his sister. He lived his first four years in the Tenderloin before moving to the Noe Valley neighborhood.
In 1978, Leno started Budget Signs as owner and operator. The business incorporated in 1982. Working with his life partner, Douglas Jackson, the business continued to grow and their involvement in community affairs steadily expanded. Jackson died from complications related to AIDS in 1990. Despite this loss, Leno continued his efforts in community service.
He has received the "Lifetime Friend and Champion" award from the Harvey Milk Lesbian, Gay, Bisexual, Transgender Democratic Club and was chosen by OUT Magazine as one of 2005's "Most Intriguing Gay Men."

1957 – An Austrian committee recommends repeal of that nation's sodomy law, but it will take 14 years for the repeal to happen.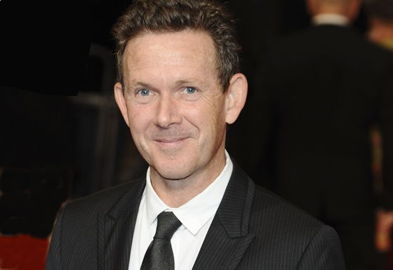 1961 – John Logan is an American playwright, screenwriter, and film producer. He is openly gay.
Logan was a successful playwright in Chicago for many years before turning to screenwriting. His first play, Never the Sinner, tells the story of the infamous Leopold and Loeb case. Subsequent plays include Hauptmann, about the Lindbergh baby kidnapping, and Riverview, a musical melodrama set at Chicago's famed amusement park.
His play Red, about artist Mark Rothko, was produced on Broadway, where it received six Tony Awards in mid-June, 2010, the most of any play.
Logan wrote Any Given Sunday and the television movie RKO 281, before gaining an Academy Award nomination for co-writing the Best Picture-winner, Gladiator in 2000. He gained another nomination for writing 2004's The Aviator, starring Leonardo DiCaprio and directed by Martin Scorsese. Other notable films written by Logan include Star Trek: Nemesis, The Time Machine, The Last Samurai, and the Tim Burton-directed musical, Sweeney Todd: The Demon Barber of Fleet Street, for which he received a Golden Globe Award.
Logan's most recent feature films include Rango, an animated feature starring Johnny Depp, the film adaptation of Shakespeare's Coriolanus directed by and starring Ralph Fiennes, and the film adaptation of The Invention of Hugo Cabret directed by Martin Scorsese. Logan wrote the script to the James Bond film, Skyfall, along with Neal Purvis and Robert Wade. He also wrote the next Bond film, Spectre (2015).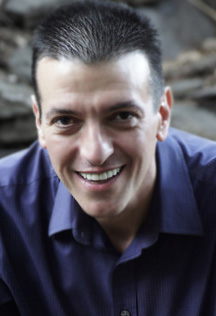 1964 – Michael Jones is an American music talent manager, producer, director, and author. From 1984-1988, he was a controversial activist credited with enabling the gay and lesbian community of Indianapolis to become more active and visible. His active period in Indiana was short, but in that time he was deeply involved in helping Ryan White and working to advance the rights of gays and lesbians. The controversy around him was centered on his brash and sometimes self-aggrandizing style.
Michael Jones was born in Indianapolis, Indiana. Just 19 years later, he would become an outspoken proponent of gay and lesbian rights at the state then national level.
On Friday, June 26, 1984, Jones had been socializing with friends on Monument Circle in downtown Indianapolis. The area was well known as a gathering place for young gay males and had become a target for police activity. That Friday night, two plainclothes Indianapolis Police Department officers approached Jones, questioned him, frisked him and one groped his genitals. They left, telling Jones and his friends to move on.
Jones would later write about his experience for the Indiana Civil Liberties Union. "I was searched and had my ID checked by two unidentified officers Police Department's Tactical Unit," he wrote. "After having had received 23 complaints, including mine, within just a few weeks, the ICLU moved to the center of attention, speaking out against this harassment of gays."
Instead of moving on, an outraged Jones went to the local media. His contention that police were targeting gays unfairly resonated with many throughout the city's gay and lesbian community. Police had already been caught videotaping gays and lesbians a year earlier. The news sparked weekly Friday night protests, called "Gay Knights on the Circle" at the landmark, beginning July 22, 1984. The protests were organized by two of the gay community's best-known leaders: Stan Berg, owner of the Body Works, a gay bathhouse in Indianapolis and publisher of the city's only gay publication, The Works; and Kathy Sarris, who presided over a gay rights organization called Justice. Their relationship with Jones was cautious at best, given that he was politically ambitious and threatened the established order. In fact, they would not even mention Jones by name in those early days and The Works would not print his name until October 1984.
The protests culminated on the evening of Friday, August 31, 1984 when hundreds of gay men and lesbians gathered in a final demonstration. Despite multiple death threats including threats of sniper fire, Dr. Bruce Voeller, then president of the Mariposa Foundation and former director of the National Gay Task Force, delivered a speech to the crowd, as did other prominent leaders.
Jones, however, stole the spotlight with a fiery speech that brought the crowd into a near frenzy. "It was like the entire city just stopped for his speech," one man told The Indianapolis Star. "You didn't hear any cars, no people, just Michael's voice reverberating off the buildings. It was thrilling and eerie at the same time."
Jones was approached by Michael Gradison, executive director of the Indiana Civil Liberties Union, the state's ACLU chapter. Gradison asked Jones if he would be interested in spearheading a statewide effort focusing on gay and lesbian rights. Jones took the opportunity and created the Gay and Lesbian Rights Task Force of the Indiana Civil Liberties Union. Jones formed the Task Force on July 28, 1984.
Over the course of the next two years, Jones would criss-cross the state delivering speeches about gay rights and giving interviews to local media. In 1986, at the American Civil Liberties Union's annual conference in Boulder, Colorado, Jones isolated himself in his room and after an entire night, he emerged with a draft policy on non-discrimination against people with AIDS and HTLV-III (the first name for HIV) and a resolution opposing mandatory AIDS testing. Both policies were adopted virtually unchanged. This conference was also attended by another person who would have a major leadership role in gay and lesbian politics, Urvashi Vaid. She and Jones met at a party in Boulder and spent most of their evening forging ideas about the future of the movement. Vaid would later become executive director of the National Gay and Lesbian Task Force.
In the end, Jones' contribution to the gay and lesbian community in Indianapolis was the acceptance he gained by the larger community. Unlike his predecessors like Berg, who was a bathhouse owner, Jones was youthful, ordinary and likeable. It was easy for the public to accept him. By being accepted, Jones was able to continue the dialogue and open the doors for many of the community's gay people and organizations today.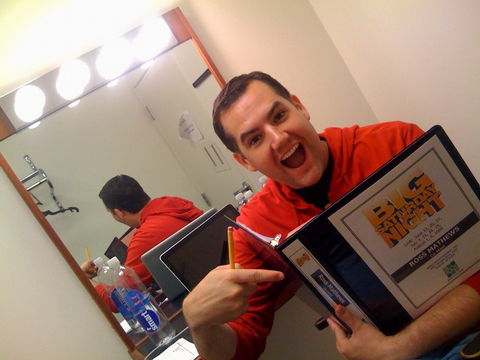 1979 – Ross Mathews is an American television personality who first rose to fame with his role as an intern, and later, a correspondent, for The Tonight Show with Jay Leno, for which he was known as "Ross the Intern". Mathews has since gone on to numerous subsequent TV appearances, including Celebrity Fit Club, The Insider and as a weekly regular panelist on Chelsea Lately.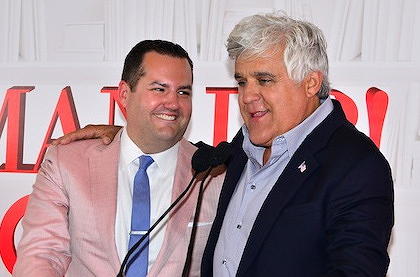 Ross with Jay Leno
Mathews was born and raised in Mount Vernon, Washington, and is a graduate of the University of La Verne in La Verne, California. He was a communications major. Mathews began as an intern behind the scenes on The Tonight Show with Jay Leno. From December 2001, he covered movie premieres, the Academy Awards, two different Winter Olympics Games and other events.
Mathews is openly gay. From 2008 to 2018, he had a relationship with stylist Salvador Camarena. In 2013, the couple appeared in an episode of House Hunters while shopping for a home in Palm Springs. On February 23, 2021, Mathews announced his engagement to Dr. Wellinthon García, a Long Island educational administrator.


1981 – In Toronto, a Provincial Court judge acquits Don Franco of charge of keeping common bawdyhouse in own home. Police had burst in on Franco while he was having a three-some in 1979.


1981 – Out of the Closet: A Study of Relations Between The Homosexual Community and Police, commissioned by Toronto city council, is released by Arnold Bruner, the author of the report. It recognizes the gay community as legitimate part of community and calls for permanent police / gay dialogue committee.

1992 – The Kentucky Supreme Court strikes down the state's same-sex-only sodomy law both as an invasion of privacy and a denial of equal protection of the laws.


Added 2022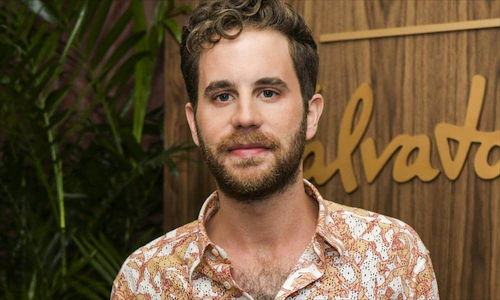 1993 – Ben Platt is an American actor, singer, and songwriter. He began his acting career in musical theater as a child and appeared in productions of The Sound of Music (2006) and The Book of Mormon (2012–2015), rising to prominence for originating the title role in Broadway coming-of-age musical Dear Evan Hansen (2015–2017). His performance in the latter earned him multiple accolades, including a Tony, Emmy, and Grammy Award. At 23, Platt became the youngest solo recipient of the Tony Award for Best Actor in a Leading Role in a Musical. Platt reprised the role of Evan Hansen in the 2021 film adaptation of the musical.
Platt's film credits include the Pitch Perfect film series, Ricki and the Flash (2015), and Run This Town (2019). Since 2019, he has starred in the Netflix comedy-drama series The Politician, for which he was nominated for the Golden Globe Award for Best Actor – Television Series Musical or Comedy.
In 2017, Platt was included on the annual Time 100 list of the most influential people in the world. Platt signed with Atlantic Records in 2017 and released his debut studio album, Sing to Me Instead, in March 2019. In May 2020, a concert film, titled Ben Platt Live from Radio City Music Hall, debuted on Netflix. Platt's second studio album, Reverie, was released on August 13, 2021.
Platt was born in Los Angeles, the fourth of five children of Julie and Marc Platt. His father is a film, television, and theater producer whose credits include Legally Blonde, Into the Woods, La La Land, Mary Poppins Returns, and the musical Wicked. He and his family are Jewish.
He attended the Adderley School for Performing Arts in Pacific Palisades, performing in productions like Bye Bye Birdie and Into the Woods. Platt attended Harvard-Westlake School in Los Angeles, graduating in 2011. He then enrolled at Columbia University in New York but dropped out after seven weeks to fulfill his contract with The Book of Mormon.
Platt is gay; he told his family when he was thirteen years old, and publicly came out in 2019, before the release of his song "Ease My Mind". On January 12, 2020, Platt began dating Noah Galvin (who replaced him in the titular role in Dear Evan Hansen). On November 15, 2020, he revealed that back in March of that year, he tested positive for and eventually fully recovered from COVID-19.


2004 – Nova Scotia becomes the sixth of Canada's provinces or territories to have legal same-sex marriage.


2008 – Agokwe by Waawaate Fobister opens Buddies in Bad Times Theatre's 30th season.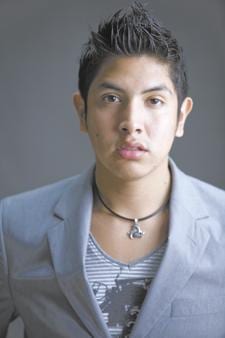 Waawaate Fobister (b.1984) is a Canadian playwright and actor, whose debut work Agokwe won six Dora Mavor Moore Awards in 2009. The play, which premiered at Toronto's Buddies in Bad Times theatre in 2008, is a gay-themed play which explores the burgeoning attraction between two aboriginal teenagers, one a traditional Ojibwe dancer and the other a hockey player.
Fobister's solo, multi-character debut play focuses on the attraction between the two vastly different Aboriginal teens. Jake is a lively and animated grass dancer from one reserve, while Mike is an emotionally distant star hockey player from another. The two have eyed each other before, but it's only during one momentous hockey tournament weekend in Kenora that the secret spark they once shared begins to ignite — with disturbing results.
Fobister played all of characters in the Buddies production, including both teenagers.
An Anishinaabe from the Grassy Narrows First Nation north of Kenora, Ontario, Fobister identifies as gay or two-spirited. Agokwe, the title of his debut play, means "two-spirited" in the Anishinaabe language.
Fobister says it was important to him to share his experience of growing up queer in the isolated Grassy Narrows reserve.
"I wanted to touch on the homophobia that exists because I've personally experienced gaybashing on my rez, by another native guy,
" he says.
"They beat me up, and put me in the hospital for three days. There were other times — just in Kenora I got attacked by some white people calling me 'Faggot, faggot, faggot,' and then they punched me."

SEPTEMBER 25 →
[{(o)}]|[{(o)}]|[{(o)}]|[{(o)}]| [{(o)}]|[{(o)}]