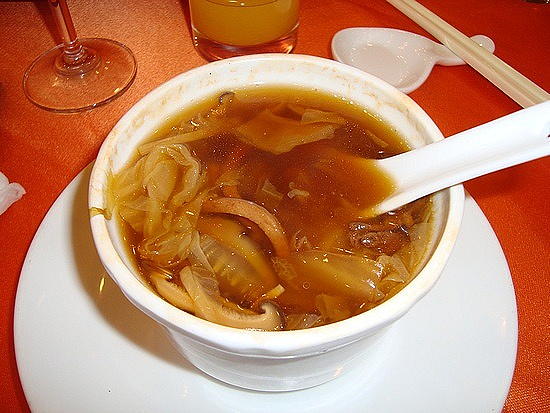 Thick and Tangy Onion and Mushroom Soup
It was a rainy, windy evening when I first made this soup, something to warm me up inside.
Ingredients:
(Serves 3-4)
1 tablespoon butter or margarine
2 large mushrooms thinly sliced
1 large sweet onion thinly sliced
1 leek white and green stem parts sliced into thn rounds
5-6 cloves garlic, chopped
2 cans (550 ml) beef stock (or 1 can condensed beef broth and 1 can water)
1 teaspoon dry thyme, or fresh thyme stripped of stems
1 tablespoon chopped parley
Pepper and salt to taste
1 teaspoon Marmite, Bovril, or Vegemite (optional)
Directions:
(Preparation: 10 Minutes. Cooking: 1½ hours)
In a fairly large saucepan, heat margarine or butter and saute the sliced mushroons till soft. Add the sliced onion and saute, stirring regularly until onion is soft and starting to brown just a little, about 10 minutes. Add ¼ cup of water if liquid/oil is evaporated.
Stir in leek and chopped garlic and stir cook a few more minutes. Sprinkle with fresh or dried thyme.
Add 500 ml of stock or broth. For a little extra bite, add teaspoon of Marmite or other beef/vegetable extract.
Add salt and pepper to taste.
Stir well, cover, and cook on medium-low for 60 minutes.
Stir in chopped parsley.
Serve.
This makes about 4 bowls of very thick oniony soup. The mushrooms give it an extra texture. For added oomph, serve sprinkled with garlic croutons (packaged is fine) and grated parmesan cheese.
Contributed by Ted