Jerek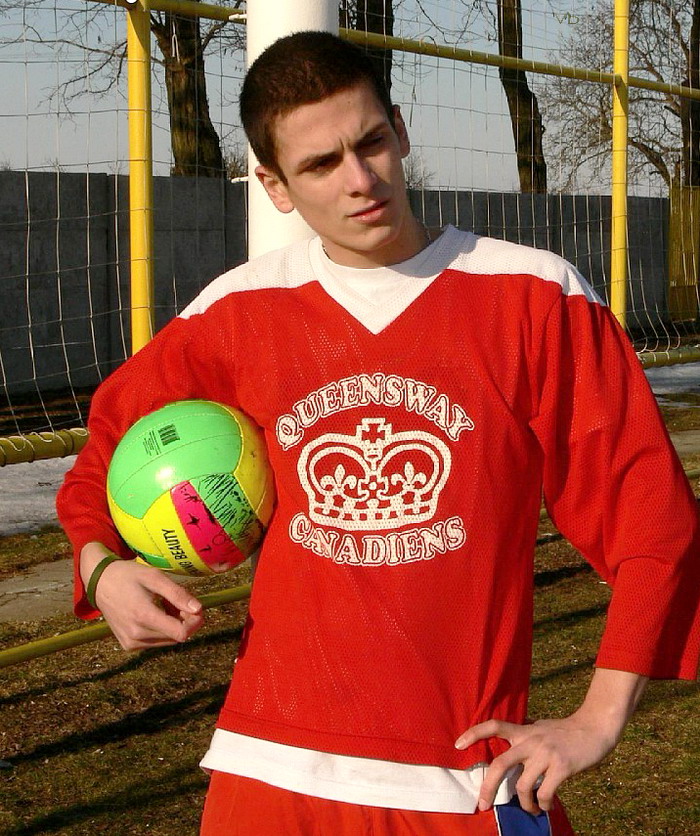 This young hottie may not even be Canadian.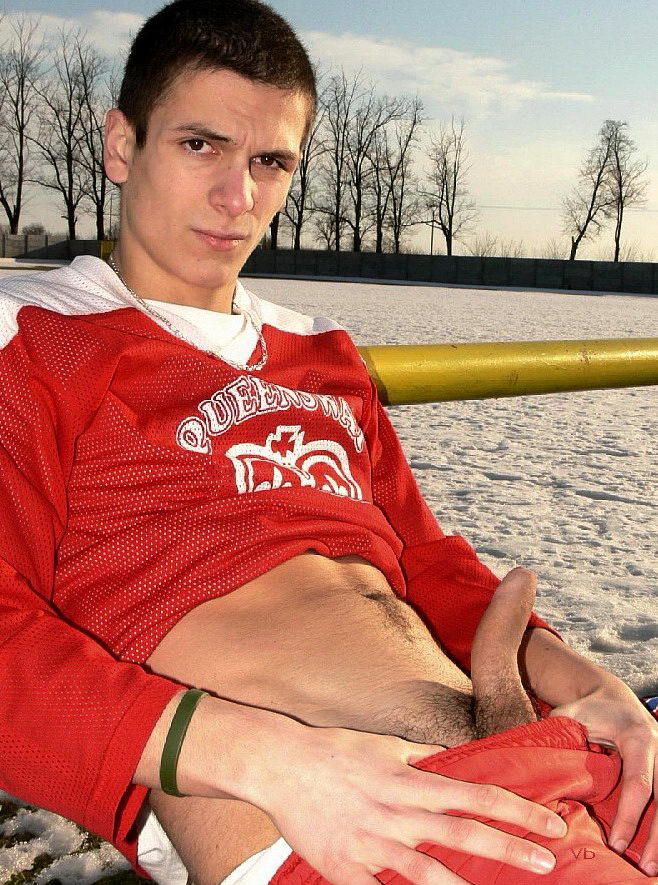 All we know is that the jersey he is wearing is from a North York ice-hockey team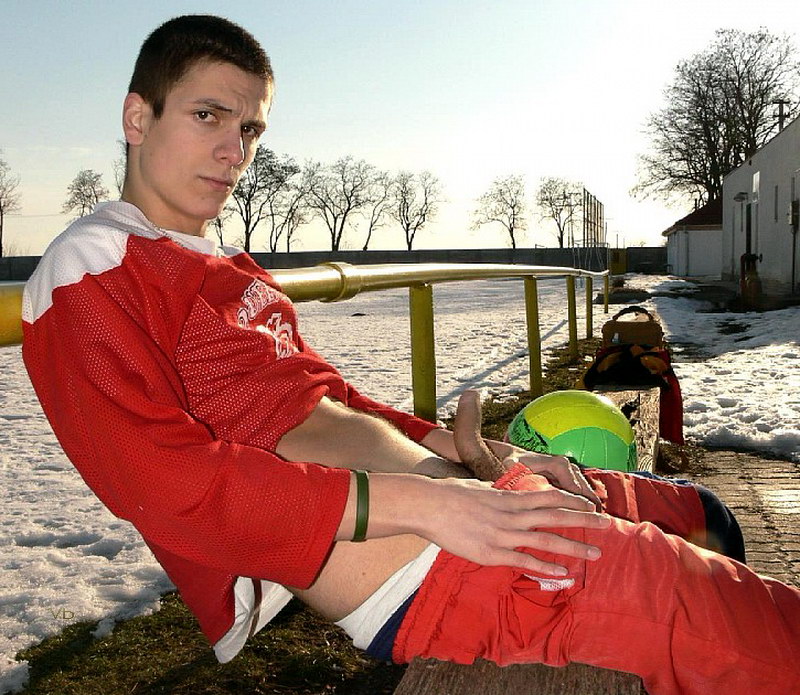 and that's an English-language soccer(?) ball he is playing with,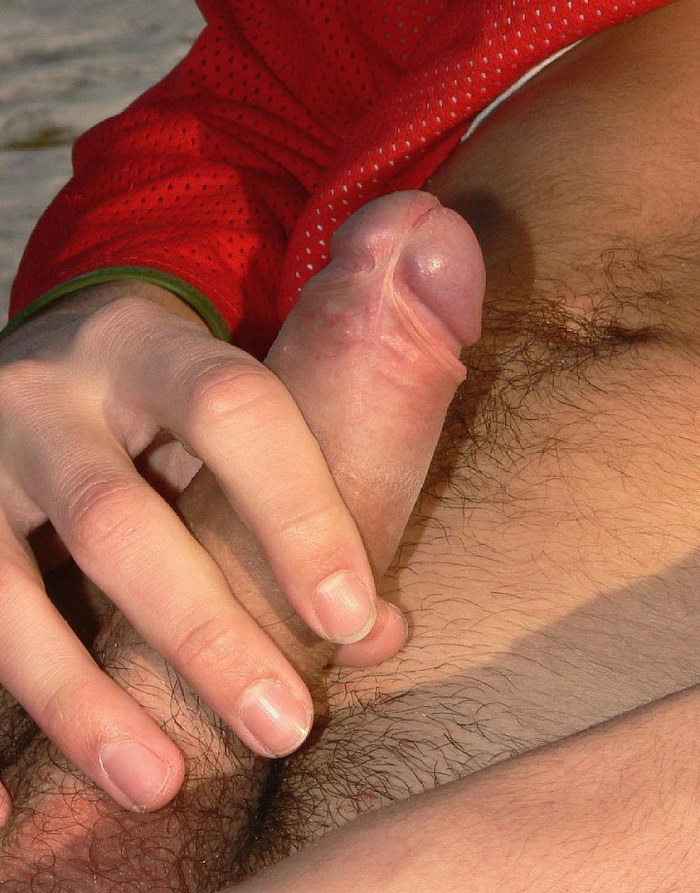 but that's a dick worthy of a Canadian he is playing with,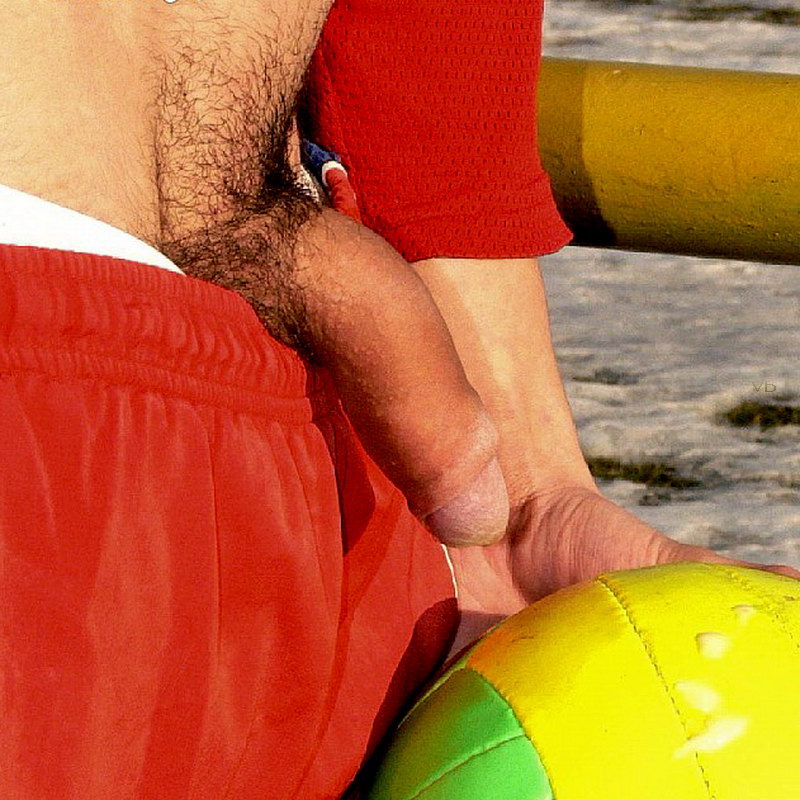 and it squirts a nice, Canadian-sized load.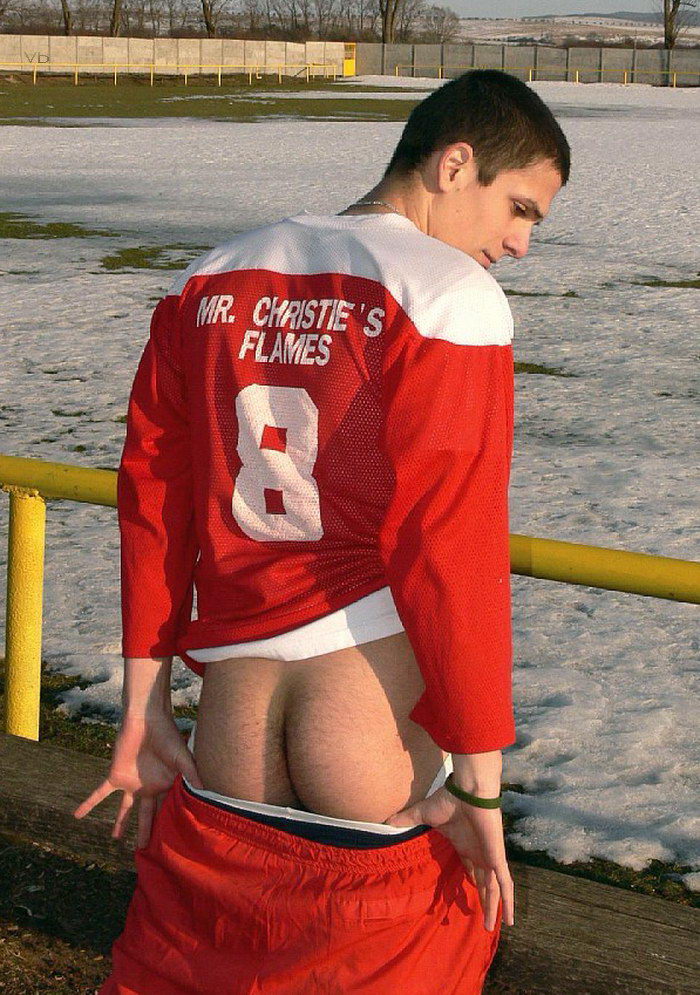 Those are a couple of nice hot buns to munch on an icy field!