CanadianGay Hall of Flame presents:
Andrew Stetson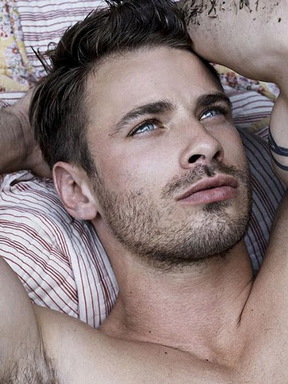 Andrew was born in Oakville, Ont, in 1979.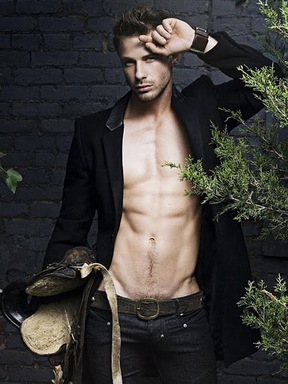 He was a carpenter before trying out as a model.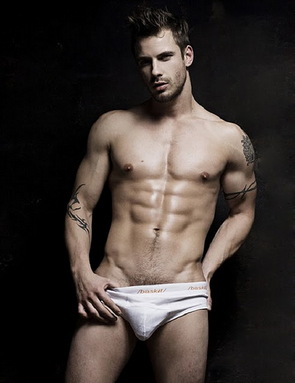 He has appeared in ads for most of the trendy men's products,
and has appeared on the cover of Tetu, a French gay magazine.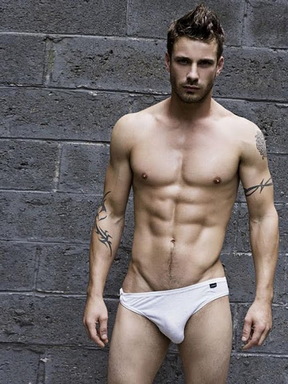 This is as close as we have of him nude. If you look closely,
you can see that he has a pretty large dick with a large knob.

(He wears shoe size 11 - if that means anything!)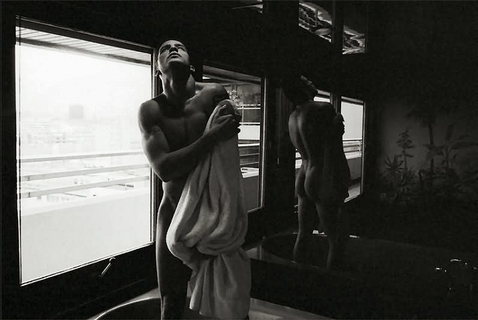 And here's an arty peek at his bare butt.