Tristan Paris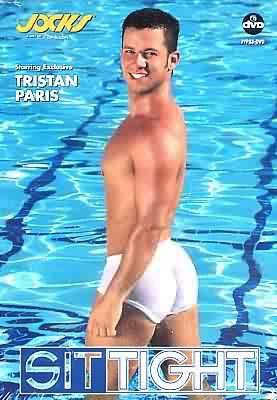 Tristan Paris, born in 1977 in Montreal, mostly plays bottom
in movies for "JOCKS."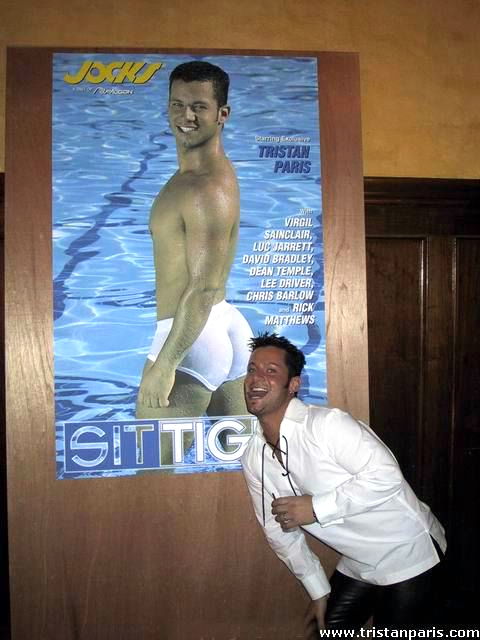 Here, he admires his own poster at the Falcon 30th Anniversary party.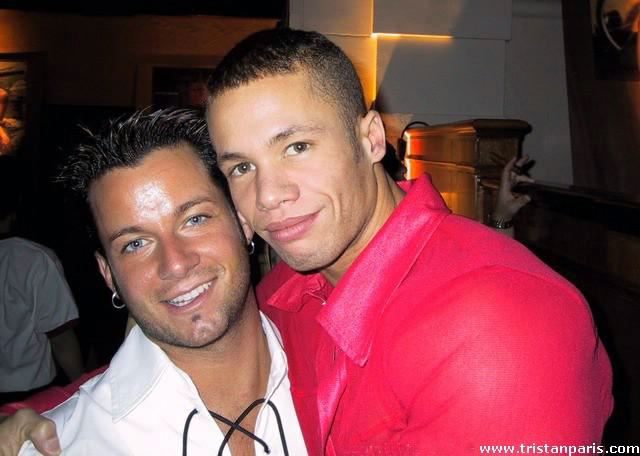 And here, with Matthew Rush!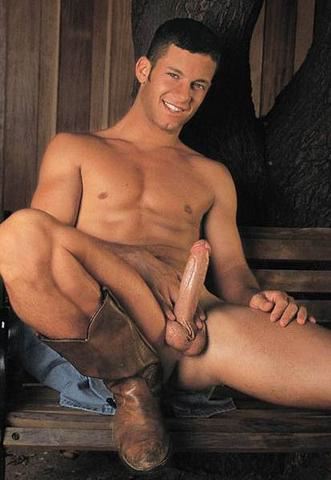 He has a great-looking dick!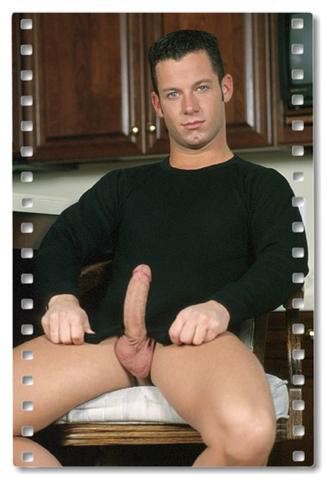 It is 7.5" cut.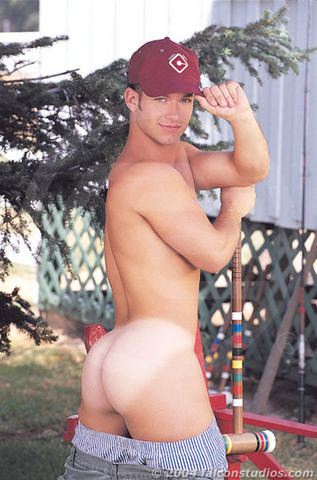 But he is best known for his bubble-butt!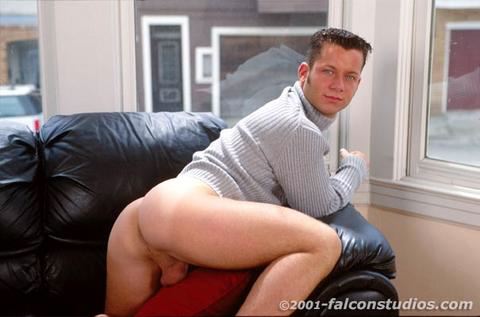 Here he flaunts it again!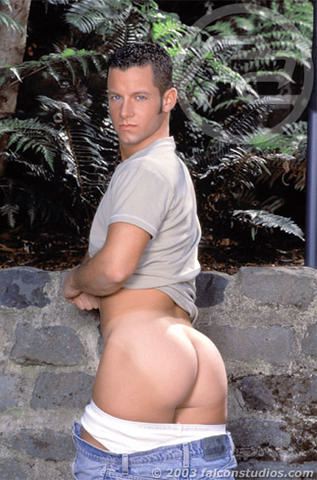 And again!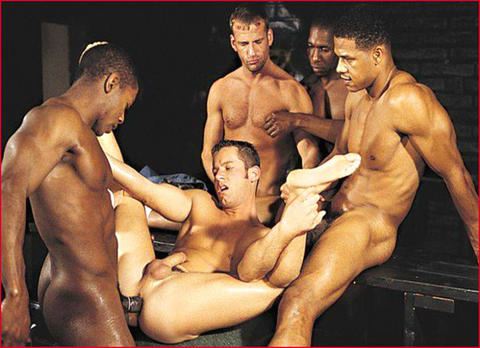 And here he puts it to good use in this gang-bang scene!