April 3
[{(o)}]|[{(o)}]|[{(o)}]|[{(o)}]| [{(o)}]|[{(o)}]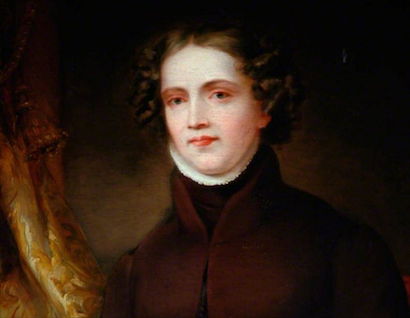 1791 – Anne Lister, Britain's first modern lesbian, was a contemporary of some of British literature's most famed authors, including Jane Austen, the Brontë sisters and Lord Byron, but her work only became known to the world in the late 1980s, when Helena Whitbread, who grew up in Halifax, England, like Lister, discovered, deciphered and published her diaries.
Throughout her life, Lister had taken great care to ensure no one would ever be able to read the most personal parts of her 6,600-page diaries.
"Anne was a lover of the classics and the code she made was a mix of Greek letters and some symbols she devised on her own," Whitbread told PinkNews. "She was quite confident that no one would ever be able to crack the code."
But Whitbread was not even the first to crack the code – she simply used the key left behind by one of Lister's descendents, John Lister, who found the diaries in the family estate Shibden Hall and worked together with his friend Arthur Burrell to decode them.
John, himself gay, was worried the diaries may attract attention upon his own sexuality – in 1890s Britain, homosexual acts were illegal.
Burrell wanted to burn the diaries – but John ended up hiding them instead. The diaries were found in 1933, after John died and Shibden Hall became property of the local council, but even then they were mostly concealed from public view in the town's library.
Upon her discovery, Whitbread began the lengthy process of decoding and editing the diaries for publication. The first volume, I Know My Own Heart, would come out in 1988 and cause a stir within the academic community. "It was the first written account of a lesbian having affairs with women, and actually explaining and being very explicit about her sexual encounters with them," Whitbread said.
Her diaries, in which Lister famously uses "X," not to mean kiss, but to stand for an orgasm, also revealed what Lister felt like about her sexuality and the role she was expected to play in Regency England.
Lister had her first lesbian relationship at 14 with one of her classmates, Eliza Raine, but she nonetheless felt lonely, rejecting marriage and wanted instead to find a woman to love freely. "She also had the sexual ethics of a bonobo, lying to every lover as a matter of policy." said Whitbread.
Lister's contribution to British history was officially recognised when a plaque was unveiled outside Holy Trinity Church, commemorating her unofficial marriage to the last love of her life, Ann Walker.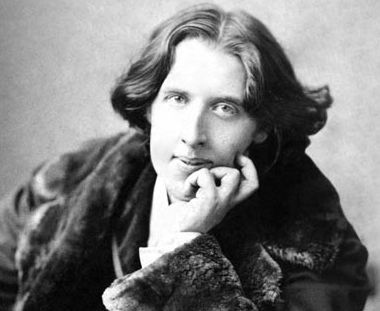 1895 – The libel trial instigated by Oscar Wilde begins, eventually resulting in his imprisonment on charges of homosexuality.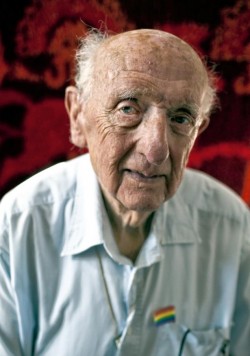 1915 – Axel Axgil (d.2011) was a Danish gay activist and cofounder of Europe's first gay rights organization. After Denmark became the first nation to legalize same-sex domestic partnerships, he and his partner Eigil Eskildsen were the first couple to register.
Born as Axel Lundahl-Madsen, he came out in the 1940s after meeting Eigil. The two men would later adopt the surname "Axgil" — a combination of Eigil and Axel — to acknowledge their commitment to one another.
Inspired in 1948 by the United Nations' adoption of the Universal Declaration of Human Rights, which included sexual orientation, Axgil cofounded Forbundet af 48 (F-48), Europe's first gay rights organization. By 1951, F-48 had more than a thousand members, and branches in Sweden and Norway.
The couple founded Vennen (The Friend), a gay magazine. In addition to producing the publication, Axgil ran a small publishing company that sold nude male photographs. In 1955, Axgil was arrested for distributing the photos.
The investigation into Vennen led to a scandal and arrests of gay men. After his release from prison, Axgil founded the International Homosexual World Organization (IHWO). In 1970, IHWO successfully appealed to the German Federal Chancellor, who discontinued the seizure of nude male photographs.
In 1989, after years of lobbying by the Axgils, Denmark became the first nation to recognize same-sex domestic partnerships. The law gave same-sex couples most of the rights and obligations of marriage, excluding the right to adopt a child. On October 1, 1989, the Axgils and 10 couples held a commitment ceremony that attracted worldwide media attention.
Axgil continued his activism and ran a gay-friendly bed and breakfast until Eigil's death in 1995. In 2012, as a result of the groundwork laid by Axgil, Denmark legalized same-sex marriage.
Axgil died in 2011.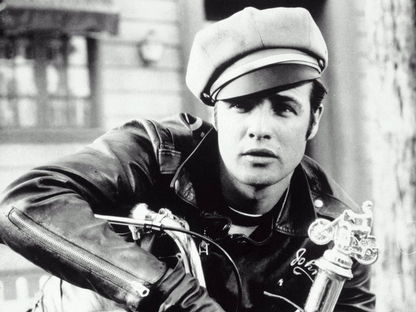 1924 – Marlon Brando, American actor born. (d.2004); Academy Award-winning American actor whose body of work spanned over half a century. Widely regarded as one of the most influential actors of modern time, Brando is best known for his roles as Stanley Kowalski in A Streetcar Named Desire and Terry Malloy in On The Waterfront, both directed by Elia Kazan in the early 1950s, but mostly for his Academy-Award winning performance as Vito Corleone in The Godfather. He also portrayed Colonel Walter Kurtz in Apocalypse Now, the latter two directed by Francis Ford Coppola in the 1970s. Brando was also an activist, lending his presence to many issues, including the American Civil Rights and the American Indian Movement. He was named the fourth Greatest Male Star of All Time by the American Film Institute.
Brando's sexuality has been a matter of debate. Not only did he have numerous affairs with women (such as actress Rita Moreno, who reportedly attempted suicide after they broke up), but he is also alleged to have enjoyed sex with men. In his 1976 biography The Only Contender by Gary Carey, Brando was quoted as saying,
Homosexuality is so much in fashion it no longer makes news. Like a large number of men, I, too, have had homosexual experiences and I am not ashamed. I have never paid much attention to what people think about me.
He would appear to have had many such experiences and his name has been linked with many including Cary Grant, Rock Hudson, Farley Granger, Montgomery Clift, John Gielgud and James Dean.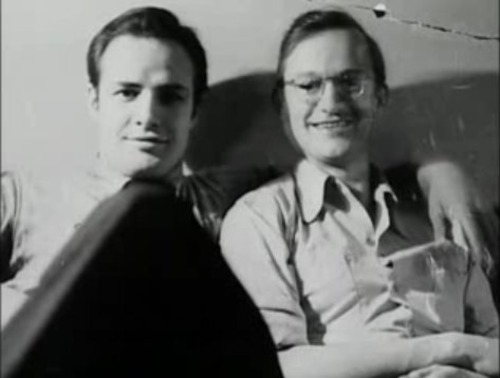 Brando and Wally Cox
He also appears to have had a long-term relationship with fellow actor Wally Cox, who was also his best friend since their childhood days. Brando is quoted as saying:
"If Wally had been a woman, I would have married him and we would have lived happily ever after."
After Cox died in 1973, Brando kept his ashes for 30 years; they were eventually scattered with his own. Cox's third wife only discovered he possessed them after reading an interview in TIME Magazine where Brando was quoted as saying: "I have Wally's ashes in my house. I talk to him all the time." She wanted to sue, but her lawyers would not accept the case.
Another alleged lover was the French actor Christian Marquand, after whom Brando named his son.
During the filming of Streetcar (1951), in the garden of Vivien Leigh's's mansion, David Niven discovered Brando and Laurence Olivier swimming in the pool. Olivier was kissing Brando. "I turned my back to them and went back inside to join Vivien. I'm sure she knew what was going on, but she made no mention of it. Nor did I. One must be sophisticated about such matters in life."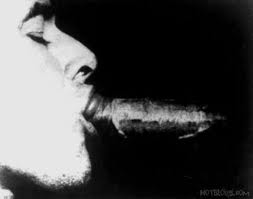 In a recent biography Brando Unzipped, Darwin Porter, (2006) details the alleged affairs with Grant, Hudson, and Granger. The book also features an alleged picture of Brando performing fellatio on a male lover. The validity of the photograph has yet to be substantiated.

1930 – West Virginia outlaws oral sex. With its new criminal code, it finally eliminates the term "buggery" from its sodomy law.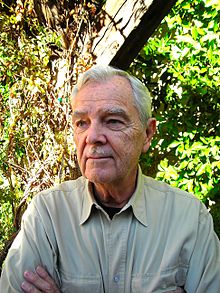 1931 – William Bast was an American screenwriter and author living in Los Angeles. In addition to writing scripts for motion pictures and television, he is the author of two biographies of the screen actor James Dean.
Bast was born in Milwaukee, Wisconsin. When his family moved to Los Angeles, enrolled at UCLA, where he majored in Theater Arts, rooming with a fellow Theater Arts student from Indiana named James Dean. In 1952 he moved to New York to join Dean and pursue a career in radio and television. There, he initially worked in the Press Relations department at CBS and subsequently, in 1953, wrote his first scripts for the NBC television sitcom The Aldrich Family.
After the death of Dean in an automobile accident in 1955, Bast chronicled his five year relationship with the actor in James Dean: a Biography. After moving to London, Bast wrote The Myth Makers for Granada Television, a fictionalized drama inspired by Dean's funeral, which Bast perceived as grotesque and publicity-driven, with a shattering effect on Dean's rural-American family and his hometown of Fairmount, Indiana. In the United States, the script was produced again by NBC's Dupont Show of the Month and aired under the title The Movie Star.
In 1975, Bast produced and scripted James Dean: Portrait of a Friend for NBC, a movie for television based upon his first James Dean biography.
In 2006, Barricade Books (USA) published Surviving James Dean, a second, more candid book by Bast about his relationship with Dean; which featured material that Bast did not include in his earlier account due to personal trepidations and social mores of the 1950s. In Surviving James Dean Bast describes Dean in a compassionate light; how they met at UCLA, shared an apartment in Santa Monica, dated the same woman, and also had a sexual relationship. He also describes the events that happened to him after Dean's death, largely as a result of having written his first book.
In the late 1950s, Bast adapted Jean Giraudoux's play Tiger at the Gates for Granada Television, and wrote scripts for the BBC and Independent Television, including episodes of the classic series The Prisoner. Back in the States he wrote episodes for Combat!, Perry Mason, Ben Casey, The Outer Limits, Alfred Hitchcock Presents, Honey West, and Dr. Kildare, among other series.
He died on May 4, 2015 at the age of 84; he had Alzheimer's disease.He was partnered in work and life to Paul Huson, actor and author.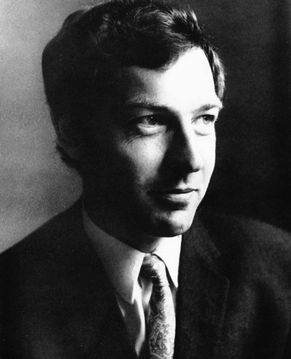 1934 – The writer, journalist and erstwhile ecclesiastical official Michael De-la-Noy was born (d.2002). He was the author of more than 20 books between 1971 and his last year.
Born in Hessle, Yorkshire, Michael attended Bedford school. This was not an entirely happy experience, and he ran away at the age of 13. He was in the Western desert doing national service on the day that the Queen was crowned in 1953, and fainted on parade, "but only because the colour sergeant was so beautiful," he said. By this time, he had happily embraced his homosexual orientation, and, being a singularly handsome young man, he had little difficulty making conquests.
After stints on the Bedfordshire Times and the Brighton and Hove Herald, in 1961 Michael went to work for Tim Beaumont, the radical Anglican who inherited a fortune and was made a life peer.
In 1967, Michael became press secretary to Archbishop Ramsey. On one visit to Bermuda, he had to sort out a kerfuffle over the appointment of a new bishop. But his greatest achievement on that trip, or so he claimed, was to get off with the governor general's driver.
The axe fell in 1970, following a sympathetic article Michael wrote for New Society and Forum magazines about a bisexual, transvestite colonel living in Earls Court. He was fired.
Convinced that there was nothing distinguished about the legacy of his family name of Walker, he had, by this time, hyphenated his middle name to De-la-Noy, and adopted it as a nom de plume.
He never achieved critical acclaim because he was far more interested in gossip than in scholarship. But he won the admiration and affection of a wide circle of friends - and even of some enemies. His one real commercial success was a book about Queen Elizabeth the Queen Mother (The Queen Behind The Throne, 1994). She was, in many ways, the perfect subject for him. The interface between the establishment and the gay demi-monde was De-la-Noy's home territory, and he relished the intrigue of her role in the Charles-Diana saga.
Other books, such as his intimate life of the Archbishop of Canterbury, Michael Ramsey (Michael Ramsey: A Portrait, 1990), brought him a degree of notoriety. He also wrote a biography of Elgar (1983), The Honours System (1985) and Eddy: The Life Of Edward Sackville-West (1988).
Throughout all this, and during Michael's final illness, his rock was his partner of more than 30 years, Bruce Hodson, in Northamptonshire, to whom he would return each weekend.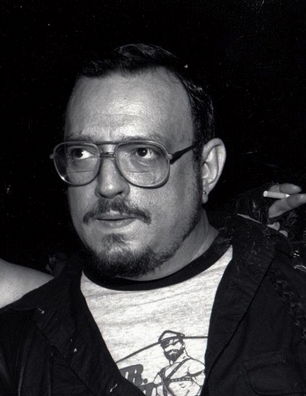 1942 – Tony DeBlase (d.2000), one of the great innovators and leaders of the leather community and creator of the Leather Pride Flag was born. Throughout his life Tony DeBlase contributed to the leather community in a variety of ways.
He used the two aliases of Fledermaus and Richard W. Krousher for his fictional work which focused on leather and S and M. Of his many awards "the one DeBlase said he treasured most was the coveted Caligula Award from Chicago Hellfire Club for service to Inferno". DeBlase joined the Chicago Hellfire Club shortly after its inception. "What's more, DeBlase was a major factor in the development of Inferno and in exporting the lessons learned and formulas tested there to other, less experienced SM clubs".
In 1969 DeBlase, a gay man, got married and moved to Chicago. He describes the situation, "I got married in [19]69. The woman had been my secretary while I was museum directory. She had polio as a child and was confined to a wheel chair. Told her I was gay. I loved her very much. We had several good years together"
In 1982 he published a collection under his alias Fledermaus which have become "imitated classics of the genre". He chose the name because of his work outside of leather and S&M. "Its a German word for bat. … Since I was doing my dissertation on bats, and the story was set in a German castle, it seemed like an appropriate name"
By 1986 DeBlase had divorced and he and his male partner moved to San Francisco and bought the Drummer family of magazines.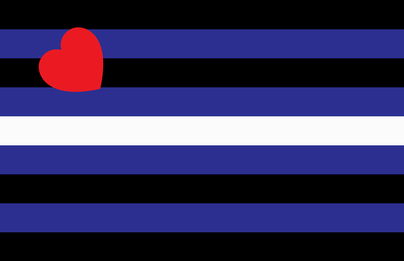 In 1989 in Chicago he presented a 'proposed' idea for a pride flag for the leather community, which was widely adopted. He presented the flag at International Mr. Leather. The flag was originally created by DeBlase because wanted a symbol for the community.
He died peacefully in Portland, Oregon, on July 21, 2000, after an extended illness, largely involving liver failure. He was survived by his lover of more than 24 years, Dr. Andrew Charles.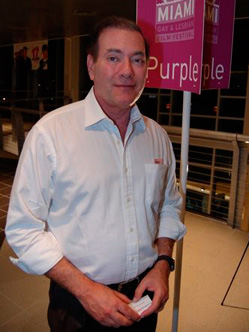 1947 – Judge Mark Leban grew up in Dade County and witnessed the Anita Bryant spectacle of the 70s.
As an attorney, he was active in the local Gay and Lesbian Lawyers Association and served on its Board of Directors. As a judge, he has led the effort to educate judges throughout Florida on sexual orientation sensitivity training and presented a first-ever program in July 1998 to all County Judges in Florida dealing with a child custody battle between a lesbian mother and her divorced husband, as well as a program involving exposure of jury bias against homosexuals.
Leban has instituted changes in prospective juror questionnaires such as substituting "Do you have a significant other?" for "Are you married?" - and he ruled that sexual orientation is a protected class for purposes of exercising peremptory challenges to jurors based solely on their sexual orientation.
He regularly lectures on bias issues at the Lavender Law Conference of the National Lesbian and Gay Lawyers Association each year and serves as Vice-President of the International Association of Gay and Lesbian Judges (IAGLJ). The IAGLJ consists of more than 50 judges throughout the United States and Canada, England and the Caribbean Islands. Among the association's goals is to increase the visibility of lesbian and gay judicial officers so as to serve as role models for other lesbian and gay people, and to bring the prominence of these elected officials to the attention of the general public.
IALGJ also helps ensure equal treatment of all people who appear in courtrooms, whether litigant, attorney, juror or in any other capacity. The group helps coordinate the sharing of information between lesbian and gay men who are interested in seeking judicial office.
Mark Leban and his male partner have been together since 1981.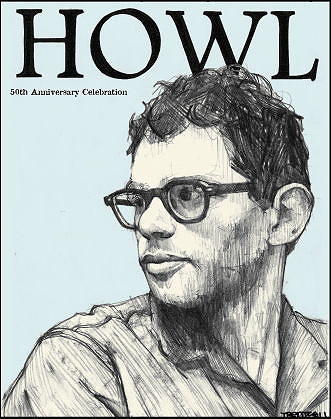 1955 – The American Civil Liberties Union announces it will defend Allen Ginsberg's book Howl against obscenity charges.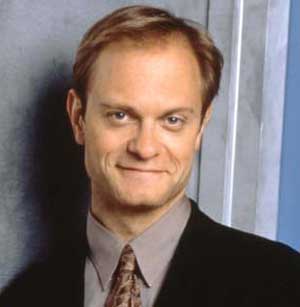 1959 – David Hyde Pierce is an American actor, best known for his role as psychiatrist Dr Niles Crane on the sitcom Frasier.
Pierce was born in Saratoga Springs, New York. He moved to New York City, where he worked several menial jobs (including selling ties at Bloomingdales and working as a security guard) while acting in the theatre during the late 1980s and early 1990s.
Pierce's first big television break came in the early 1990s in a sitcom that was cancelled after a brief run despite promising reviews. His career would soon, however, take off with a role on another sitcom. Because of his resemblance to Kelsey Grammer, the role of Niles Crane on the Cheers spin-off Frasier was created for him.
Pierce also acts in movies from time to time. He appeared alongside Meg Ryan in Sleepless in Seattle, with Jodie Foster in Little Man Tate and alongside Ewan McGregor in Down With Love. Pierce has a distinctive voice and, like his Frasier co-star Kelsey Grammer, is often called upon to provide voice work.
In 2005, he joined Tim Curry and others in the stage production of Spamalot. In August/September 2006, he starred in Curtains, winning him a 2007 Tony Award for Best Performance by a Leading Actor in a Musical.
Pierce's father and grandfather suffered from Alzheimer's Disease, resulting in him being very active in fighting for research into the disease. He is also a regular supporter of AIDS charities as well as gay and lesbian causes.
After years of media speculation about his sexuality, Pierce came out in 2007. Pierce's longtime life partner is TV writer/director/producer Brian Hargrove. He and Hargrove were married in California on October 24, 2008, just before Proposition 8 was adopted as law, banning same-sex marriages in the state. They live in New York and Los Angeles.

1959 – The Florida legislative Investigation Committee conducts witch-hunts from 1958-1964. On this day in 1959, the University of Florida fires 14 employees and removes 50 students for being gay.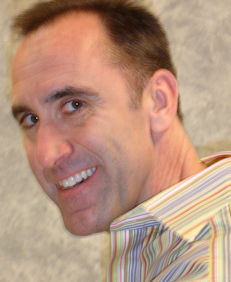 1961 – (James Matthew) Jim Jones is an American global public health expert and consultant.
Jones is the oft-quoted former communications director for U.S. Senator John Kerry. At the forefront of many of the gay rights debates in the U.S. Congress during the 1990s, Jones became known as a fierce advocate of the rights of people living with AIDS as well as gay and lesbian Americans.
Jones was born in Nyack, New York and graduated from Georgetown University in 1983 with a degree in international relations. He also studied at the University of Munich under the auspices of the Fulbright program and has graduate degrees from Oxford University where he concentrated his studies on development and international economic policy.
In 2000, he was tapped by the Bill & Melinda Gates Foundation to helm the operations of their largest grantee, the Vaccine Fund, the financing arm of the Global Alliance for Vaccines and Immunization. This multibillion dollar charity has as it mission to immunize every child in the 75 poorest countries of the world.
His partner is Broadway performer, choreographer and casting director, Joe Langworth.

1963 – Colorado repeals its ban on voting by anyone convicted of sodomy.

1979 – In Toronto the Provincial Council of the Ontario Secondary School Teachers' Federation (OSSTF) amends its anti-discrimination policy to include sexual orientation. The policy acts as a directive to local bargaining units with school boards.

2009 – Iowa is the first state to allow legal same-sex marriages via an Iowa Supreme Court decision.

APRIL 4 →
[{(o)}]|[{(o)}]|[{(o)}]|[{(o)}]| [{(o)}]|[{(o)}]