August 3
[{(o)}]|[{(o)}]|[{(o)}]|[{(o)}]| [{(o)}]|[{(o)}]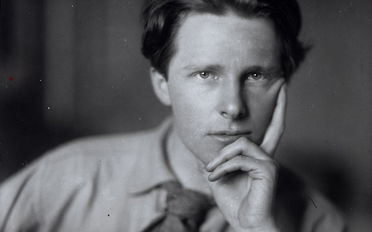 1887 – Rupert Brooke was an English poet (d.1915), known for his idealistic War Sonnets written during WWI (especially The Soldier), as well as for his poetry written outside of war, especially The Old Vicarage, Grantchester and The Great Lover. He was also known for his boyish good looks, which prompted W.B. Yeats to describe him as "the handsomest young man in England".
Brooke fell heavily in love several times with both men and women, although his bisexuality was edited out of his life by his first literary executor. Many more people were in love with him
As a war poet came Brooke to public attention when The Times Literary Supplement quoted two of his five sonnets (IV: The Dead and V: The Soldier) in full on 11 March 1915 and subsequently his sonnet V: The Soldier was read from the pulpit of St.Paul's on Easter Sunday. Brooke's most famous collection of poetry containing all five sonnets, 1914 & Other Poems, was first published in May 1915, and in testament to his popularity ran through 11 further impressions that year, and by June 1918 had reached its 24th impression; a process undoubtedly fuelled through posthumous interest and the continuing war against Germany.
When he died at the age of twenty-seven while on his way to fight at Gallipoli, he became inextricably linked in the public mind with his sonnets glorifying war, and a national hero was born—one bearing little resemblance to the actual man. To maintain the patriotic legend, Brooke's first literary executor, Geoffrey Keynes, spent a lifetime trying to downplay Brooke's attraction to men. However, until December 1907, when Brooke was twenty years old, he never—in his personal relationships or in his letters—exhibited any attraction to the opposite sex.
When Keynes edited a collection of Brooke's letters, even he felt compelled to allow into print some of them from Brooke's schoolboy days describing crushes on other boys—two in particular—although their names (Charles Lascelles and Michael Sadleir) were deleted by Keynes. Brooke's love for these two boys was deeply felt (particularly in the case of Lascelles), but it was not until the age of twenty-two that he engaged in sex with another man, Denham Russell Smith, the younger brother of a friend. In July 1912, a few days following Smith's death from an infection, Brooke described his seduction of Smith in surprising detail in a letter to James Strachey. It is the only account that Brooke ever wrote detailing his own sex act with another person, although he did acknowledge in another letter to Strachey that he had consummated an affair with their mutual friend Katherine Cox.
There is considerable evidence in Brooke's writing of his attraction to men aside from his declarations of affection for Lascelles and Sadleir and his seduction of Denham Russell Smith. He once, for example, referred to his friend Jacques Raverat as one of the few men in England with whom he had never been in love. In another instance, as he was training for war Brooke wrote in a letter, "Occasionally I'm faintly shaken by a suspicion that I might find incredible beauty in the washing place, with rows of naked, superb men, bathing in a September sun."
Brooke was apparently bisexual, however, rather than homosexual, for his torturous relationships with women have been well documented. In one of his personal notebooks he shows a strong identification with Shakespeare because of the latter's love of both sexes: "The truth is that some great men are sodomites and womanizers."
Throughout his life, Brooke had close friends who were homosexual, and usually in love with him. As a schoolboy at Rugby, he was befriended by the aesthetic poet John Lucas-Lucas. At Cambridge, his best friend was James Strachey, who worshiped him. His best friend at the end of his life was Edward Marsh, who was as much in love with him as Strachey had been.
After the war, Brooke's friends complained that the heroic myth of Brooke's patriotic self-sacrifice was deliberately exaggerated to encourage more young men to enlist. Generations of schoolchildren were taught the opening lines of his most famous poem The Soldier:
"If I should die, think only this of me:
That there's some corner of a foreign field
That is for ever England."
Brooke's death was caused not by the bullet or bomb, but from septic pneumonia caused by an infected mosquito bite . Due to the hurry to get to Gallipoli, he was buried and remains on the Greek island of Skyros - perfectly encapsulating the sentiment of his famous poem.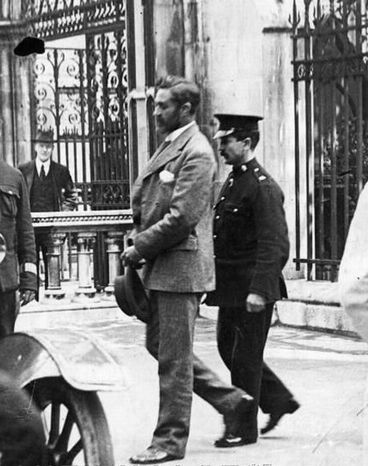 1916 – The Irish patriot, poet, revolutionary, and nationalist Sir Roger Casement was hanged for treason on this date (b.1864).
The British consul, born in Sandycove, County Dublin served in various posts in Africa and South America and was knighted in 1911. In 1916 he was arrested for treason by the British for his involvement in the Irish National cause and was hanged in the Pentonville prison.
After his arrest his diaries, which had homoerotic content, were made public. The documents, which covered the years 1903, 1910 and 1911, purportedly showed Casement to have been a promiscuous homosexual sex tourist with a fondness for young men. On account of their pornographic content, these were termed the 'Black Diaries', and were distinguished from the 'White Diaries' where Casement supposedly omitted sexual references and recorded only details of his humanitarian work and private business.
In a time of strong social conservatism, not least among Irish Catholics, the Black Diaries undermined or at least stifled support for Casement. Archbishop Davidson, concerned at the rumours, arranged for John Harris of the Anti-Slavery Society, and a missionary friend of Casement's, to view the diaries; Harris was shattered when he realised they were authentic.
Generally speaking, proponents of Irish Nationalism (especially religious Catholics) and Republicanism and uninvolved foreign experts in the field of forgery tend to disbelieve the Black diaries, whereas opponents of Nationalism, Unionists and Gay Rights' activists tend to consider them authentic.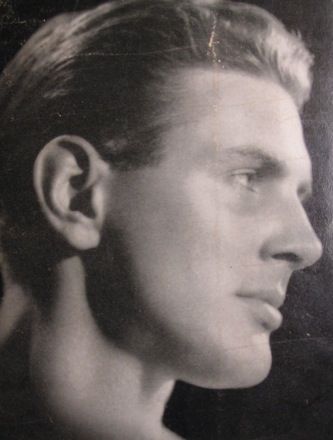 1916 – Gordon Merrick (d. 1988), best-selling author of gay-themed novels, was one of the first authors to write about homosexual themes for a mass audience.
During most of Merrick's life, homosexuality was still viewed in the American culture as a moral outrage. Editors and film censors demanded that gay men be depicted objectionably, and that gay relationships end tragically in literature and on film. Merrick, however, wrote stories which depicted well-adjusted gay men engaged in romantic relationships. And each of his books had a happy ending.
Gordon Merrick was born in a suburb of Philadelphia. His father was a stockbroker. Merrick enrolled at Princeton University in 1939, studied French literature and was active in student theatre. He quit in the middle of his junior year and moved to New York City, where he became an actor. He landed a role in George S Kaufman and Moss Hart's The Man Who Came to Dinner. Although he became Hart's lover for a time, Merrick tired of the theatre.
In 1941, Merrick quit Broadway to become a reporter. Exempt from the draft because of problems with his hearing, Merrick moved to Washington, D.C. where he got a job with the Washington Star. He later worked for the Baltimore Sun, then returned to New York to write for the New York Post. His years as a reporter helped him develop a love of writing as well as a writing style.
Still eager to participate in World War II, Merrick sought and won a job with the Office of Strategic Services (OSS, the forerunner to the CIA). He was sent to Algeria as a counter-espionage agent, rising to the civilian rank of captain. He was diverted to France and took up residence in Cannes. Because he spoke excellent French, the OSS gave him papers listing him as a French citizen.
In August 1945, Merrick returned to the United States. He tried to find work as a reporter again, but failed. So he went to Mexico and began writing.
Merrick's first novel, The Strumpet Wind (1947), was a huge success in the US for an gay novel. The somewhat autobiographical novel is about a gay American spy in France during World War II. With the money he earned, Merrick returned to France. Merrick continued to write in France, but success eluded him. He left France to avoid the unrest which accompanied the Algerian War of Independence. Merrick moved to Greece and took up residence on the island of Hydra.
During his Greek tenure, Merrick's best-known book, The Lord Won't Mind, became his second major American success. Charlie Mills and Peter Martin are both young, handsome and well-endowed. They meet and fall madly in love. The book follows Charlie's path from a closeted gay man to a person who accepts himself. It is through Charlie's odyssey that the reader catches a glimpse of Merrick's interest in the problems that the gay male experiences establishing an identity. However, it has been criticised for its insistence on beauty in the gay male world.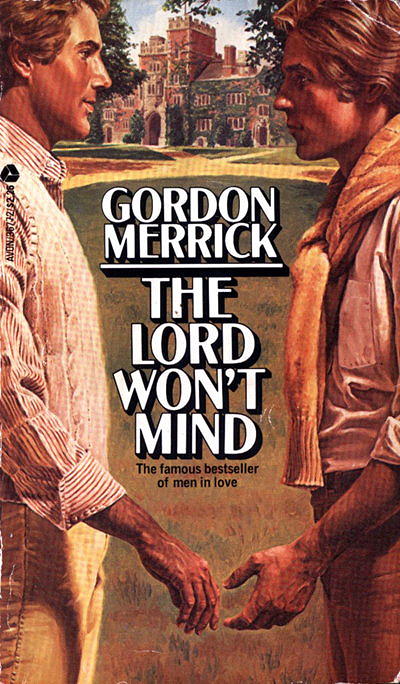 The book appeared on the New York Times Best Seller list for 16 weeks in 1970. The first in a trilogy, Merrick followed it up with One for the Gods (1971) and Forth into Light (1974).
Merrick quit Greece in the mid-1970s when the local tourism industry made Hydra too crowded for his taste. In 1975, he moved to Ceylon (now Sri Lanka). But he returned to France occasionally, eventually purchasing a home in Tricqueville. For the rest of his life, he divided his time between the two countries.
Gordon Merrick died in Colombo, Sri Lanka, of lung cancer on March 27, 1988. He was survived by his partner, Charles G. Hulse.
In all, Merrick wrote 13 books. He contributed book reviews and articles to The New Republic, Ikonos and other periodicals. But only his later works were successful. Merrick's works are rarely included in anthologies, and few discussions of American gay authors mention him. Some are dismiss Merrick because of his obvious romanticism; others do so because he sprinkles explicit scenes of gay sex throughout each novel.
But underneath the handsome blond studs with too much wealth falling in love on the Cote d'Azur are fairly progressive and even radical conceptualisations of what it means to be gay, the likelihood of self-actualisation, identity politics and the role power plays in relationships. Especially in his later works, Merrick rejected socially-imposed roles and labels, insisting that each gay person question the assumptions underlying his life. But his novels are ultimately romantic fiction for gay men.

1954 – The body of William T. Simpson, 27, an Eastern Airlines flight attendant, was found in North Miami, Florida. Four days later two suspects were arrested (and charged with first-degree murder) and told police they shot him in self-defense after he made a pass at them. This caused a homophobic panic that led to police harassment of gay men and lesbians in the city for the following month. The murderers were eventually convicted of a lesser charge of manslaughter and sentenced to 20 years in prison. WTVJ ran a documentary warning people of the dangers of gay people in the mid-1960s. In response to this panic, the state of Florida set up the Florida Legislative Investigation Committee (commonly known as the Johns Committee). This committee was responsible for distributing literature throughout the state warning citizens of gay activity. The committee also targeted, interrogated and stripped teachers of their credentials whom members suspected of being gay.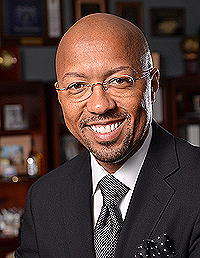 1971 – Charles Pugh is an American television journalist, radio personality, and politician best known for his career for ten years for being the weekend anchor at WJBK in Detroit from 1999 to 2009. Pugh was elected council president of Detroit City Council in Detroit's city elections in 2009. He also served as the radio personality on CoCo, Foolish and Mr. Chase in the Morning and his own talk show, That's What's Up, which originally aired Sunday evenings on WJLB.
Pugh, who came out as gay in 2004, is the Detroit's first openly gay elected official. Pugh resigned from the radio station in March 2009 to pursue his political campaign. He won the most votes of any council candidate on election day, giving him the title of council president, despite a controversy late in the campaign when he acknowledged that he had been struggling financially and his home had been foreclosed.
On June 26, 2013, Pugh made headlines when it was alleged that while serving as president of Detroit City Council he had an inappropriate relationship with an underage 17 year old high school student boy whom he mentored. Family spokesman Skip Mongo told reporters Pugh "was in a position of authority and he tried to seduce this young man." News broke of the allegations, and Pugh went into hiding requesting a four-week medical leave, which was denied. On June 27, 2013, Detroit emergency financial manager Kevyn Orr removed Pugh of his responsibilities and pay as president of Detroit City Council. On June 29, 2013, A police report was filed claiming a teenager was the victim of inappropriate behavior by Pugh. The matter is ongoing as of this posting.

1973 – The first issue of Gay Tide is published by GATE - Vancouver.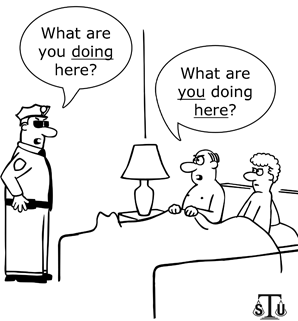 1982 – On this date in Atlanta, Georgia police entered Michael Hardwick's home (his roommate let them in), found him in bed with another man, and arrested him for sodomy. This led to an unsuccessful U.S. Supreme Court challenge of Georgia's sodomy laws, now known as Bowers v. Hardwick. The issue of sodomy laws would be settled in Lawrence v. Texas which overturned the Hardwick decision.
But what were the police doing at Hardwick's house in the first place?
They had a warrant to arrest him for failure to pay a misdemeanor ticket that he had already paid.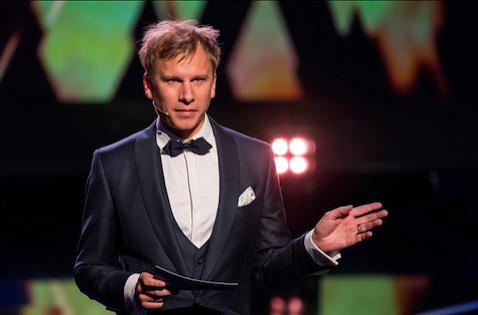 1982 – Robert Stadlober is an Austrian actor and musician. His sister is Anja Stadlober, also an actress.
Robert Stadlober was born in the Austrian province of Carinthia and grew up in Puchfeld in the Steiermark (Austria) and in Berlin (Germany). As a child he worked as a voiceover artist for several films and he acted in different TV productions and motion picture films also.
His largest success is playing the main role as Benjamin Lebert, a partially disabled teenager at a boarding school, in the film Crazy (2000). Later, he starred in Sommersturm (Summer Storm) (2004), a gay coming-of-age story set at a rowing summer-camp.
Although The Advocate has claimed that he is bisexual, Stadtlober himself objects to such labelling, saying that he's just had some homosexual experiences and that this is normal.
He was awarded the "best young actor" award at the Montreal International Film Festival in 2004 for his portrayal in Summer Storm.
He is also a singer and musician. He used to be in the rock Band Gary with David Winter and Rasmus Engler where he was the lead singer and played the guitar. He is now a third of Indie band Escorial Gruen.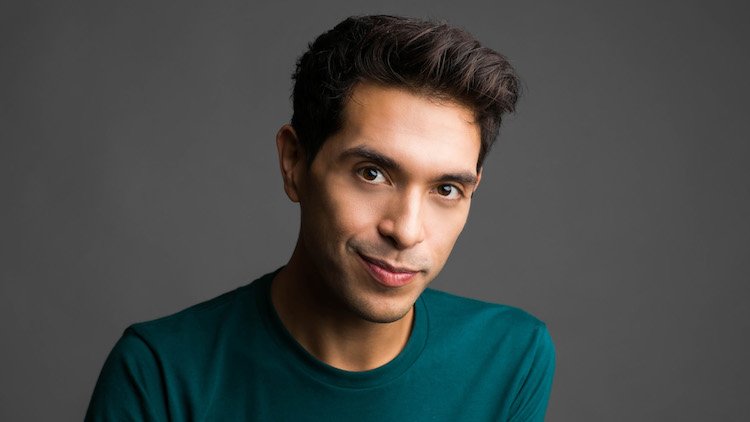 1988 – Brandon Rogers is an American YouTuber, actor, comedian, filmmaker and editor, best known for the many characters he portrays on his eponymous YouTube channel.
Rogers began creating videos for his job in Los Angeles at a personal-injury law firm where he made documentaries that were shot by Gabriel Gonzales on the daily life of plaintiffs that were used in court. Rogers had the idea to make humorous versions of these documentaries with Gonzales and started his YouTube channel on January 7, 2006 as "HotBananaStud."
Rogers first gained recognition in 2015 when a Vine user uploaded six-second clips of his videos without crediting Rogers. After a clip from one of his videos went viral on Vine and it was featured on Fine Brothers Entertainment's React series, the original creator of the video became publicly known, and Rogers quickly gained online fame.
In 2016, Super Deluxe offered to produce a show for Rogers. The show, Magic Funhouse! was available on Fullscreen's short-lived subscription service and was the service's most watched original show. Magic Funhouse! was nominated for Best Comedy Series at the 7th Annual Streamy Awards.
In 2017, Rogers was named a New Face: Creator at the Just for Laughs Comedy Festival. In addition to co-hosting the event, he was nominated for four awards and won the awards for Scripted Series and Acting at the 9th Annual Streamy Awards for his web series Blame the Hero. In 2018, Rogers was a 10th Annual Shorty Awards finalist for the Best Youtube Comedian award.
Rogers collaborated with Comedy Central in 2019 for their "Under the Influencer" program which had him take over the company's social media platforms for a week.
Rogers is from Livermore, California and is of Portuguese, Filipino, Scottish, and Spanish descent. Despite growing up in a conservative town, his parents were very liberal. His mother is an accountant and his father works for Cisco. He has two younger siblings. Rogers is openly gay. Rogers is an ordained Christian minister.

1988
– After ignoring the first six years of the AIDS epidemic, and with a recommendation of a 13-member President's Commission on the HIV Epidemic, President
Ronald Reagan
reluctantly bans discrimination in the workplace. Vice President George Bush fully endorses the commission's recommendations.

2003 – The Episcopal Church's House of Deputies paved the way for the Rev. V. Gene Robinson to become the church's first openly gay elected bishop, approving him on a 2-1 vote.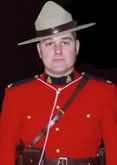 2008 – Constable Robert Ploughman, is instrumental in getting RCMP participation in Vancouver Pride Parade.
Robert Ploughman (b.1972), born in Newfoundland, was the first gay man to come out during RCMP training, and the first gay officer to continue serving after coming out. He came out in Regina after his RCMP training troop received a stern warning against homophobic responses from a drill corporal.
"I went to depot with every intention of staying in the closet until my training was over and I was mounted," he says. The corporal told them one way to get kicked out was to make fun of homosexuals or Newfies.
"I thought to myself: 'My God, I'm both. I own this place.'"
On the weekends, Ploughman would disappear, leading his troopmates to believe he was being taken care of by an older woman. When he introduced his 24-year-old boyfriend to the troop, jaws dropped.
After the initial shock, he began answering the troop's questions. For many, he was the first contact with an openly gay man. At the end of their training, the local queer community sponsored a graduation party. The newly minted officers got free drinks. A picture of the troop clad in red serge remains on the wall of a Regina bar. Ploughman was class valedictorian.
"Of course, my gay brothers were quite excited to see me show up with 10, six-foot-two blonde-haired, blue-eyed Mountie cadets."
Despite a 2001 controversy about recruits being questioned about their sexuality, Ploughman says it never arose in his case. He acknowledges that until 1988, homosexuality was a cause for not being hired as it was considered a threat to being granted a top secret security clearance because of blackmail issues.
With a Master's degree in divinity and a bachelor's degree in criminology, Ploughman spent eight years in seminary before having his epiphany. He was only months away from ordination as a Catholic priest but knew at that moment he could not reconcile his sexuality with service in the church.
"I always knew I was attracted to men but I never really explored it or worried about it. I walked into the door of the gay bar in St. John's for the first time in my life and looked around and saw all these guys that looked like normal people. I had no contact with the gay community before that point. I said: 'My God, I'm gay. I'm gone. I'm finished.' "
"I see the priesthood and the RCMP as being very similar: spiritual law enforcement and physical law enforcement. You wear a uniform. Everyone's either on their best behaviour or worst behaviour when you're walking around. Everybody lies to you."
He sees the RCMP as a chance to serve gays, lesbians, bisexuals and trangenders. "I can reach out and serve this community . . . in a way that has never been done before in terms of an open, gay male Mountie."
Ploughman's success in getting the RCMP into the Pride parade is more evidence that he's part of a larger shift. When Ploughman started pushing for the RCMP to join the march, there were concerns about participating in an event with public nudity. He says that when he started at the University detachment, he knew of two gay male officers in the RCMP in the Lower Mainland. He now knows of 25. And he's quick to point out that there have been openly gay women on the force dating back to the 1970s. He tells the story in an "It Gets Better" video produced by the RCMP Surrey detachment.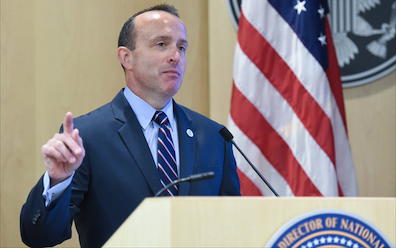 2017 – David J. Glawe was confirmed on August 3, 2017, by the United States Senate and sworn in by President Trump. He became the highest ranking out gay US Official in United States history as the Under Secretary for Intelligence at the Department of Homeland Security. He reports directly to both the Secretary of Homeland Security and the Director of National Intelligence. On 28 June 2017 during his televised Senate confirmation hearing he introduced his husband and two children.

AUGUST 4 →
[{(o)}]|[{(o)}]|[{(o)}]|[{(o)}]| [{(o)}]|[{(o)}]