July 18
[{(o)}]|[{(o)}]|[{(o)}]|[{(o)}]| [{(o)}]|[{(o)}]
64 A.D. – Roman Emperor Nero took the role of a bride in a public wedding ceremony to Pythagoras. Nero also married other men and some women during his lifetime.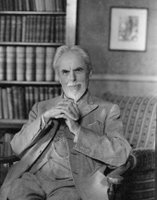 1865 – Laurence Housman (d.1959) was the younger brother of the popular poet A.E. Housman, who was also a homosexual. Laurence first studied to be a book illustrator and illustrated a number of volumes, notably Christina Rossetti's Goblin Market, and he also published several volumes of poetry and a number of novels, but he is best remembered as a playwright and social reformer.
He was one of the most censored playwrights of his time due to his, then scandalous, depiction of Biblical characters and members of the Royal family, and many were only able to be performed privately until theatrical censorship rules began to ease.
A committed socialist and pacifist, he co-founded the Men's League for Women's Suffrage in 1907. A prolific writer with around a hundred published works to his name, his output covers all kinds of literature from socialist and pacifist pamphlets to children's stories. He wrote an autobiography, The Unexpected Years (1937), and edited his brother's posthumous poems revealing his brother's homosexuality and assembling and publishing two generous volumes of his brother's poems.
His lesbian sister, Clemence Housman wrote books of her own, like Werewolves, that were illustrated by her brother. Eventually Laurence became even better known as a playwright of some repute, a career he undertook at about the time that he was known about London as one of Oscar Wilde's most intimate friends.
Housman's one great triumph occurred when he was close to eighty years of age, and this was the production of his play Victoria Regina (1937), which made household names of his and Helen Hayes's names. It is the play that gave the American actress a new first name, "Miss," a title that stuck to her like a moray eel ever after.

1908 – James Amster (d.1986) was an interior decorator in New York City in the 1960s who created the Amster Yard, a New York Historic Landmark.
Amster was born on July 18, 1908, in Lynn, Massachusetts, and grew up in Boston, in a house with a yard, probably the reason why he decided to restore the Amster Yard in Manhattan. Amster attended the Museum of Fine Arts, Boston, where he studied sculpture and painting.
Amster was known for his community involvement on the Turtle Bay, Manhattan, neighborhood, and for his traditional style as interior decorator. At first Amster worked for Bergdorf Goodman, a luxury goods department store based on Fifth Avenue in New York City and opened and managed its decorating and antiques department.
Amster went solo in 1938, opening his design firm. Among his clients: businesses, shipbuilders and hotels in both Central America and United States. He is the interior designer responsible for the redecoration of The Pierre, a luxury hotel located at 2 East 61st Street, Manhattan.
In 1957 Amster founded E. 49th Street Association, later Turtle Bay Association. The first meetings of the association were held at Amster Yard. Amster was also affiliated with: the Prescott Neighborhood House (chairman), the Prescott Nursery School (chairman) and the Friends of Peter Detmold Park Foundation (president). Peter Detmold (1923–1972)[4] was a friend of Amster from the Turtle Bay Association, who was killed in 1972; his murderer was never found.
In 1944 Amster restored what is now known as Amster Yard, designated in 1966 a New York City Designated Landmark, at 211 1/2 East 49th Street. The building was originally a 19th-century boarding house, a station of the Boston Post Road and a commercial yard, but when Amster bought it in 1944 it was abandoned.
James Amster was in a long-lasting relationship with Robert K. Moyer. Concerning the Amster-Moyer relationship, journalist and friend Mike Wallace described them in 1995 as "a wonderful old married couple" and "both people that I admired".
Amster died of leukemia on June 11, 1986. Moyer continued to live at Amster Yard until 1992, when he was the last tenant to move out. Amster Yard was acquired in 1999 and renovated by the Instituto Cervantes, New York, and since 2002, the Instituto allows people to use the yard as a pocket park. However, when the Instituto acquired the property, much of it was destroyed.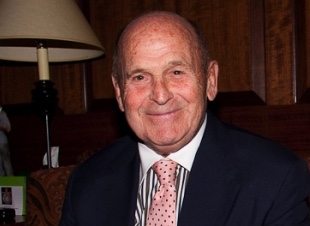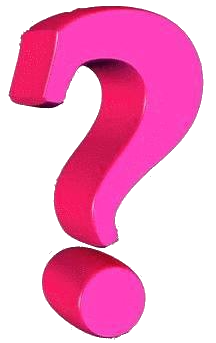 1929 – Dick Button is an American former figure skater and skating analyst. He is a two-time Olympic champion (1948, 1952) and five-time World champion (1948–1952). He is also the only non-European man to have become European champion.
Button is credited as having been the first skater to successfully land the double axel jump in competition in 1948, as well as the first triple jump of any kind – a triple loop – in 1952. He also invented the flying camel spin, which was originally known as the "Button camel".
Richard Totten Button was born and raised in Englewood, New Jersey. He graduated in 1947 from the Englewood School for Boys (now Dwight-Englewood School.
He began skating at an early age but did not begin training seriously until the age of 12, after his father overheard him being told he would never be a good skater. Soon after, Button's father sent him to Lake Placid, New York to take lessons over the summer from ice dancing coach Joe Carroll; he eventually switched on Carroll's recommendation to Gustave Lussi, who coached Button for the rest of his career.
In 1975, Button married figure skating coach Slavka Kohout; the couple later divorced.[12] He has two children, Edward and Emily.
Button was inducted into the World Figure Skating Hall of Fame in 1976, the same year it was founded.
Button suffered a serious head injury on July 5, 1978, when he was one of several men assaulted in Central Park by a gang of youths armed with baseball bats. Three persons were subsequently convicted of assault for the attacks. News accounts and trial testimony indicated the assailants were intending to target gay people, but the victims were attacked at random, and that because of the random nature of the attacks Button could well have just been in the wrong place at the wrong time. However, many others claim that he was gay or bi.


Added 2023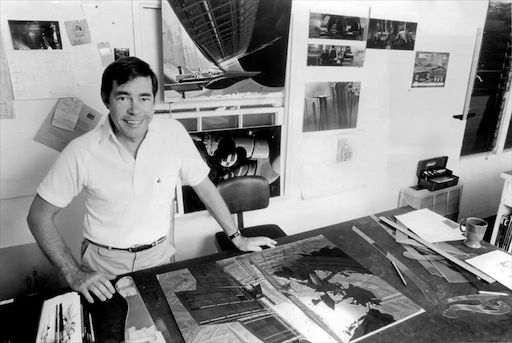 1933 – Syd Mead (d.2019) was an American industrial designer and neo-futurist concept artist, widely known for his designs for science-fiction films such as Blade Runner, Aliens and Tron. Mead has been described as "the artist who illustrates the future."
Mead was born in Saint Paul, Minnesota. His father was a Baptist minister, who read him pulp magazines, such as Buck Rogers and Flash Gordon, sparking his interest in science fiction. Mead was skilled in drawing at a young age. Mead graduated from high school in Colorado Springs, Colorado, in 1951. After serving a three-year enlistment in the U.S. Army, Mead attended the Art Center School in Los Angeles (now the Art Center College of Design, Pasadena), where he graduated in June 1959.
In 1959, Mead was recruited to Ford Motor Company's Advanced Styling Studio by Elwood Engel. From 1960 to 1961, Mead worked in Ford Motor Company Styling in Detroit, Michigan. Mead left Ford after two years to illustrate books and catalogues for companies including United States Steel, Celanese, Allis-Chalmers and Atlas Cement. In 1970, he launched Syd Mead, Inc. in Detroit with clients including Philips Electronics.
Mead worked with major studios on the feature films: Star Trek: The Motion Picture, Blade Runner, Tron, 2010, Short Circuit, Aliens, The Spirit of '76, Timecop, Johnny Mnemonic, Mission: Impossible III, Elysium, Tomorrowland and Blade Runner 2049. George Lucas created the AT-AT for his Star Wars saga based on art by Mead. Mead also contributed to the Japanese film Solar Crisis. In the 1990s, Mead supplied designs for two Japanese anime series, Turn A Gundam and the unfinished Yamato 2520.
Mead was in a personal relationship with partner Roger Servick; the couple married in 2016. They established a publishing extension, OBLAGON, Inc., in Hollywood[ and relocated in 1998 to Pasadena, California, where Mead continued to work.
On December 30, 2019, Mead died in his Pasadena home at age 86, after three years of lymphoma.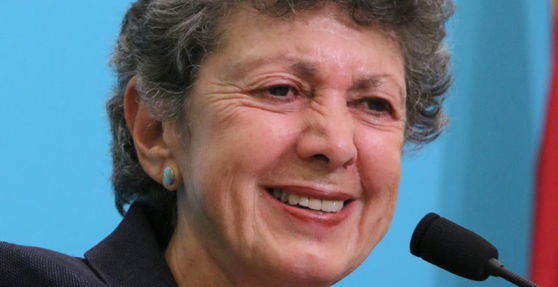 1940 – Lillian Faderman is an American historian whose books on lesbian history and LGBT history have earned critical praise and awards. The New York Times named three of her books on its "Notable Books of the Year" list. In addition, The Guardian named her book, Odd Girls and Twilight Lovers, one of the Top 10 Books of Radical History.
Faderman was raised by her mother, Mary, and her aunt, Rae. In 1914, her mother emigrated from a shtetl in Latvia to New York, planning eventually to send for the rest of the family. Her aunt Rae came in 1923, but the rest of the family was killed during Hitler's extermination of European Jews, and Mary blamed herself for not being able to rescue them. Her guilt contributed to a serious mental illness that would profoundly affect her daughter.
Mary and Ray, Faderman's mother and aunt, worked in the garment industry for very little money. Lillian was her mother's third pregnancy; her mother (unmarried) aborted the first two pregnancies at Lillian's biological father's request, but insisted on bearing and raising the third. Mary married when Lillian was a teenager and died in 1979, continuing to have a profound influence on her daughter's life.
The family moved to Los Angeles where, with her mother's encouragement, Lillian took acting classes. She began modeling as a teenager, discovered the gay bar scene, and eventually met her first girlfriend. Before she graduated from high school, she married a gay man much older than herself—a marriage that lasted less than a year.
She lives with her partner of forty years (as of 2012), Phyllis Irwin. She has one son, Avrom, who earned a PhD from Stanford University.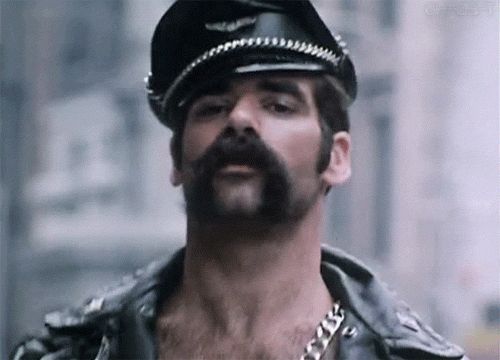 1950 – Glenn Hughes, American singer, born (d.2001); the original "Biker" character in the disco group the Village People from 1977 to 1996. Originally the group of all gay members, except for the heterosexual lead singer Victor Willis, was created to target disco's gay fan base, but the band's popularity quickly became mainstream.
Glenn's powerful bass voice played an important part in the background lyrics of almost all Village People's most known hits, such as In The Navy. He sported an extravagant handlebar moustache (or more correctly a horseshoe moustache) and wore his trademark leather outfit on stage and off. As he was the band's "biker" and a real life fanatic, he kept his motorcycle parked inside his home. Hughes, who was also referred to by the masses as "Leatherman," was named to People Magazine's 1979 list of most beautiful people.

He died in March 2001 at age 50 in his apartment in Manhattan from lung cancer.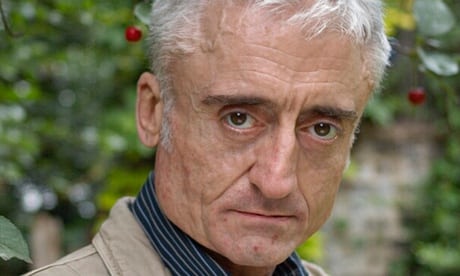 1951 – Kevin Elyot (d.2014) was a British playwright, screenwriter and actor. His most notable works include the play My Night with Reg and the film Clapham Junction. His stage work has been performed by leading theatre companies including the Royal Court, National Theatre, Bush Theatre, Royal Shakespeare Company, Donmar Warehouse and in the West End. He finished his final play, Twilight Song, not long before he died in 2014, which received a posthumous premiere at London's Park Theatre in 2017.
Kevin Elyot was born in the Birmingham suburb of Handsworth, West Midlands, England. As a childm he was a member of the Anglo-Catholic church of St Peter's choir, in which he sang in the third performance of Britten's "War Requiem" and studied the piano. He studied at King Edward's School, Birmingham, where he acted the part of Desdemona.
As children he and his sister were regularly taken to the theatre. He cited a trip to Stratford-upon-Avon when he was around 10 years old, to see a Royal Shakespeare Company production of Richard III starring Christopher Plummer and Eric Porter, as the "start of my love affair with the place", and afterwards he would take himself on the bus to Stratford to go to the theatre.
Elyot began his theatre career as an actor, working regularly at London's Bush Theatre from 1976, with the pioneering company Gay Sweatshop, and at the King's Head Theatre. Following encouragement from the Bush Theatre's artistic team, he submitted his first play to them, then titled Cosy. The play opened on 3 November 1982 under the title Coming Clean, in a production directed by David Hayman. The play tackled gay sexual relationships in a period when AIDS was still a rumour in Britain. It won the Samuel Beckett Award.
Elyot's breakthrough play, My Night with Reg, was commissioned by the Hampstead Theatre in 1991. Hampstead passed on the play in 1993, at which point his agent submitted it to Stephen Daldry, who had just been appointed as the Royal Court Theatre's Artistic Director. Daldry was swift to schedule the play for a spring opening in 1994, and suggested Roger Michell should direct. It was a smash hit at the Royal Court's Theatre Upstairs, with a cast including David Bamber and John Sessions. From there it quickly transferred to the West End, first to the Criterion Theatre, and then to the even larger Playhouse Theatre where the cast included Hugh Bonneville. The play and the production won many awards including the Laurence Olivier Award for Best New Comedy and the Evening Standard Theatre Awards Best Comedy. It went on to premiere in New York in June 1997 in a production by The New Group starring Maxwell Caulfield, where it was positively reviewed by Ben Brantley in The New York Times.
Clapham Junction, for Channel 4, weaves together five stories of contemporary gay life during one hot summer's night, from a civil partnership ceremony to a heated dinner party, and from school and work to bars and clubs. The cast included Samantha Bond, Rupert Graves, Rachel Blake, Luke Treadaway, Richard Lintern and Paul Nicholls.
Elyot's final television film was an adaptation of Christopher Isherwood's autobiography, Christopher and His Kind, which tells the story of Isherwood's years living in hedonistic Weimar Berlin in the early 1930s. It was directed by Geoffrey Sax and starred Matt Smith as Isherwood. It was first broadcast in the UK on BBC Two on 19 March 2011, and was also broadcast internationally.
Elyot passed away while preparations were under way for the 2014 revival of My Night with Reg, and shortly after completing Twilight Song, his first original stage play since 2004's Forty Winks. Twilight Song traces one family's hidden liaisons over half a century from the 1960s to the present day, and received a posthumous premiere at London's Park Theatre in summer 2017 to coincide with the 50th anniversary of the Sexual Offences Act 1967.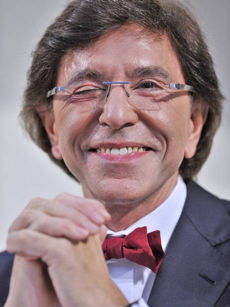 1951 – Elio Di Rupo is a Belgian socialist politician of Italian heritage. He is the Prime Minister of Belgium, and leader of the Socialist Party (PS). He became Prime Minister on 6 December 2011 and heads the Di Rupo I Government. Elio Di Rupo is the first francophone to hold the office since Paul Vanden Boeynants in 1979, as well as the country's first socialist Prime Minister since Edmond Leburton left office in 1974. He is also the first Belgian Prime Minister of non-Walloon or Flemish descent as well as the second openly gay head of government in modern times.
Elio Di Rupo was born on in a squatters' camp for Italian immigrants in Morlanwelz. His mother and father, landless peasants with six other children, had headed north to find work. When Elio was a year old, his father was run over and killed by a truck. His three brothers were placed in an orphanage while his mother raised him and his three sisters on £6 a month.
He is a flamboyant, atheist, socialist Francophone fond of large, red, floppy bow ties.
Di Rupo came in contact with the socialist movement for the first time during his studies in Mons, where he first obtained a master's degree and afterwards a doctorate in chemistry. He went to the University of Leeds (United Kingdom), where he worked in 1977-1978.
He started his political career as an attache at the cabinet of Jean-Maurice Dehousse in 1980-81.
Before becoming Prime Minister, Di Rupo had been Mayor of Mons, and leader of the PS party.
In 1996, Olivier Trusgnach, a male prostitute, alleged that Di Rupo paid him for sex while Trusgnach was still a minor. This accusation could have meant the end of his political career. Di Rupo denied the accusations and a close investigation showed that he was completely innocent. From that moment he has never hidden his homosexuality.
Mr Di Rupo faced down the wrongful claims that he had had sex with the underage boy. In doing so, he openly declared his sexuality for the first time. In a recent biography, he remembered being pursued down a street by a pack of journalists. He told how one had shouted: "They say you're a homosexual!" He recalled: "I turned around and replied, 'Yes, so what?' I will never forget that moment. [The journalists] were so surprised by my reply that they stopped pushing one other."
He is the first openly gay man to lead an EU country after Norway's Per-Kristian Foss briefly served as prime minister of his country in 2002.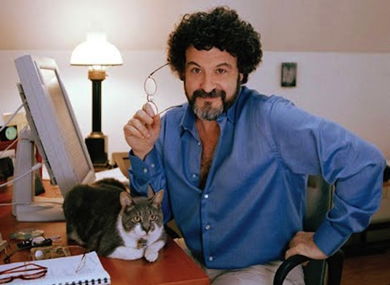 1954 – Tobias Picker is an American composer noted for his numerous works for the stage, including several operas, in addition to works for orchestra and chamber orchestra.
Picker was born in New York City. He began composing at the age of eight, and studied at the Juilliard School in his youth; he later attended the
Manhattan School of Music, where he studied with Charles Wuorinen and John Corigliano. He returned to the Juilliard School to earn his Master's in Music, and also pursued further studies at Princeton University with Milton Babbitt. By the age of thirty, Picker had been recognized with numerous awards, including the Joseph H. Bearns Prize (Columbia University), a Charles Ives Scholarship, and a Guggenheim Fellowship. In 1992, he received the Award in Music from the American Academy of Arts and Letters, where he was later elected to lifetime membership in 2012.
Picker began composing music at an early age, and was quickly commissioned to compose new works, such as "Sextet No. 3", commissioned by Speculum Musicae and premiered at Alice Tully Hall in 1977. In the 1980s, Picker continued to compose instrumental music, and was appointed the first composer-in-residence of the Houston Symphony from 1985-1990. Picker has served as composer-in-residence for such major international festivals as the Santa Fe Chamber Music Festival and the Pacific Music Festival.
Picker composed his first song in 1984; throughout the early 1990s, he continued to compose music for voice. In 1994, Picker composed his first opera, Emmeline, commissioned by the Santa Fe Opera, with a libretto by J.D. McClatchy. Since then, he has written numerous celebrated operas, including Fantastic Mr. Fox, Thérèse Raquin, An American Tragedy, and Dolores Claiborne. In 2010, Picker composed his first ballet, Awakenings, for the Rambert Dance Company, inspired by the work of Oliver Sacks. Picker was appointed artistic director of Tulsa Opera in 2016.
Picker has been diagnosed with Tourette's syndrome. He has mentioned that there are "tourettic" elements to his music. He appeared in a BBC Horizon television documentary, titled Mad But Glad, about the link between Tourette's syndrome and creativity. He has been involved in mentoring programs for children with Tourette's.
Picker has various tics which disappear when he's composing, playing the piano, or conducting. He has said,
"I live my life controlled by Tourette's...but I use music to control it. I have harnessed its energy—I play with it, manipulate it, trick it, mimic it, taunt it, explore it, exploit it, in every possible way."
Picker's partner since 1980 has been Aryeh Lev Stollman. He is a neuroradiologist and author, and has won a Lambda Literary Award.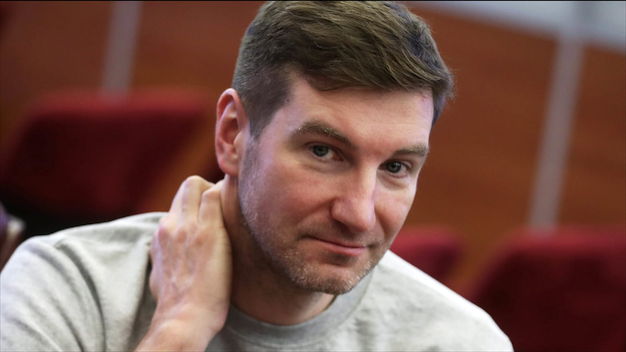 1975 – Anton Krasovsky is a Russian political journalist, propagandist, television personality and gay rights activist.
Krasovsky was born in Podolsk and studied at the Maxim Gorky Literature Institute.
In 2011 Krasovsky participated in the presidential campaign of Mikhail Prokhorov. He also worked as a journalist and editor at the pro-Kremlin NTV channel. He also worked at Kommersant, Yandex, Nezavisimaya Gazeta and Vogue, and other publications.
Krasovsky later began work at another pro-Kremlin channel, Kontr television, started by himself and Sergey Minaev in December 2012.
On 25 January 2013, during a discussion of a proposed national ban on "homosexual propaganda", Krasovsky revealed his homosexuality, stating on-air, "I"m gay and I"m as much a human-being as Putin and Medvedev." His statement was not made available online or was deleted soon afterwards, and on 28 January Krasovsky resigned from the channel and denounced the working environment there. According to other sources, he was fired the same day.
His face was soon censored from the show website and removed from the television show"s archives. Krasovsky stated that he came out because he had enough feeling like a hypocrite.
He later referred to the channel"s entire output as "propaganda." In May, following the murder of Vlad Tornovy reportedly because he was thought to be gay, Krasovsky published an article in The Guardian denouncing homophobia in Russia.
He wrote:
How did it come about that today in Russia a good gay person is a dead gay person? How did there come to be a law in the Duma that forbids justifying homosexuality? Until now, the only thing you were forbidden to justify in my country was terrorism. So as far as the deputies are concerned I am not a human being in the same sense that they are. I am to be classed as scum, like a terrorist.
As far as the deputies are concerned I am scum by the fact of my birth, and it was criminal negligence not to have made a note of that in my birth certificate.
What seemed like a bad dream only a couple of years ago has now become reality. And it is terrifying to imagine what could happen tomorrow.
Krasovsky spoke out in August 2013 against the boycott of the 2014 Winter Olympics in Russia that some gay rights activists proposed. He said: "If you want to boycott Olympic games in Russia, you"re trying to boycott 7 million gay people in Russia."
In July 2016, Anton Krasovsky and the head of the outpatient department of the Moscow Regional AIDS Center Elena Orlova-Morozova established The Foundation in support of people who live with HIV — AIDS.
In December 2017, Krasovsky revealed that he has been HIV positive since 2011.
In 2021, Anton was working at Russia Today as a host of a talk show named "The Antonyms". It seems he has been converted back to pro-Kremlin views.
In January 2022, during a televised interview at Russia Today with Alexander Baunov about recent developments in Kazakhstan, he denied the possibility of Ukraine joining NATO and warned that Russia would start an invasion to stop any such attempt, citing "We (Russia) will make a military intervention to Ukraine. It is our land". On being asked if it was an ultimatum, he agreed.
In one broadcast he called Ukrainians "animals," and said Ukraine "should not exist, and we will do anything to make it disappear."

1981– In Montreal the owner of Sauna David is found guilty of keeping a common bawdyhouse. The charges were the result of a police raid on bathhouse April 26, 1980.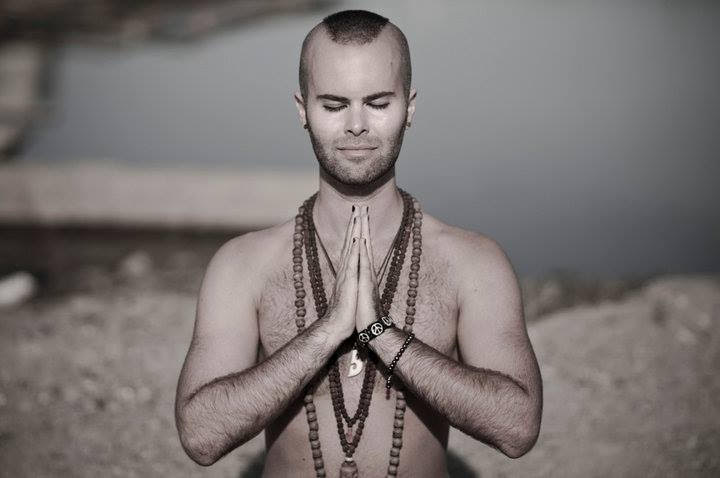 1985 – Will Blunderfield, born in Vancouver, British Columbia, is a Canadian singer-songwriter and yoga instructor. He is signed to Nettwerk/Nutone Records. Blunderfield's music is influenced by his roots in New York City's musical theater scene and by traditional Indian music, which he first became familiar with at age 18. Xtra! identified Blunderfield as one of the few openly gay Canadian artists to launch a career on a major label.
At 17, Blunderfield moved from Vancouver to New York City to study theatre on scholarship at the American Musical and Dramatic Academy along with other graduates-cum-musicians Jason Derülo, Janelle Monae and Jason Mraz. His original plan was to pursue a career on Broadway, but he soon changed his mind and decided to pursue music and yoga, a discipline which he was introduced to while at the school and, according to him, has the potential to change the world.
Blunderfield performs and teaches around the world at workshops, retreats and conferences. He became a yoga enthusiast in the Bikram school, but now teaches a blend of Bikram Yoga and his own invented style.
Blunderfield's approach to yoga has met with some controversy in the yoga community. In May 2011, The Canadian Press reported that Blunderfield's classes, known for their "Tony Robbins-like motivational affirmations set to a sensational score" have been criticized by yoga purists as bastardizing the tradition. Classes invariably include Blunderfield wearing black eyeliner and harem pants as he prompts students to grind their pelvises in 40 degree heat.
In late 2010, Nettwerk Music Group CEO and yoga enthusiast Terry McBride, who had previously managed artists such as Coldplay, Avril Lavigne, and Sarah McLachlan, signed Blunderfield to the label's yoga-inspired Nutone Records alongside Donna De Lory, Wade Morissette and Krishna Das.
In May 2011, he recorded a duet with Juno Award-winning, multi-platinum record selling artist Bif Naked for the international version of his album Hallelujah. Blunderfield's album was released in July 2011 worldwide and debuted at number one on the iTunes world music chart.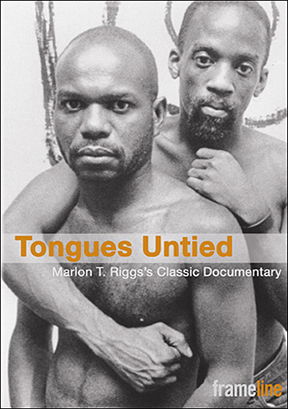 1991 – Marlon Riggs' groundbreaking film on Black Gay experience, Tongues Untied, broadcast on national television (1991)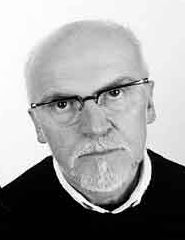 2002 – Married: Roger Thibault, Canadian photographer. Roger was born in St. Marc-Des-Carrières, Québec, the fourth child in a household of four children (his mother's pet).
He studied photography in Quebec City, moved to Montreal in 1970 and joined the University of Montreal as photographer at the faculty of architecture urbanism and industrial design.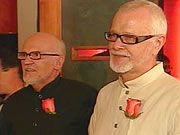 Roger and his partner Théo were the first same-sex couple in Quebec to be married under the province's new Civil Union Act, on July 18th, 2002.
At the present time, Christian Thomas (composer) is turning their story into an opera.

2006 – On this date the United States House of Representatives debated over a "marriage protection" amendment to the constitution. The outspoken gay congressman Barney Frank said he did not understand Republican arguments that gay marriages would undermine traditional marriages, as if happily married men in Indiana, Nebraska, Kansas and Mississippi, learning that same-sex marriage was legal in Massachusetts, would smack themselves in the head and declare, "Wow, I could have married a guy." So, apparently, same-sex marriage is the V8 juice of America.

JULY 19 →
[{(o)}]|[{(o)}]|[{(o)}]|[{(o)}]| [{(o)}]|[{(o)}]