June 1
[{(o)}]|[{(o)}]|[{(o)}]|[{(o)}]| [{(o)}]|[{(o)}]
1792 – Kentucky becomes a state and receives all laws of Virginia, which includes the reception of the English buggery statute with a penalty of death.

1880 – According to the United States Census, 63 men in 22 states had been incarcerated for "crimes against nature" – 56% in the South, 25% in the East, 13% in the Midwest, and 6% in the West.

1890 – The U.S. census reveals that 224 people are in prison for sodomy, up from 63 in the 1880 census.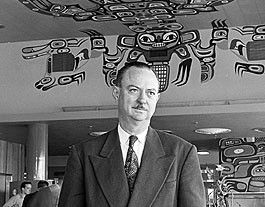 1897 – Lionel Pries (d.1968), was a leading architect, artist, and educator in the Pacific Northwest.
Pries was born in San Francisco and raised in Oakland. He graduated with a B.A. in Architecture from the University of California, Berkeley, in 1920, where he studied under John Galen Howard. He then studied under Paul Cret at the University of Pennsylvania, earning his M.A. in 1921. After travel in Europe, he returned to San Francisco where he practiced architecture for the next four years, although he spent a year in Santa Barbara (designing buildings for the Bothin Helping Fund) after the 1925 earthquake.
In 1928, Pries moved to Seattle to join Penn classmate William J. Bain in the firm Bain & Pries. Initially successful, the firm could not survive the Depression and dissolved in late 1931. Thereafter Pries focused on his career as an educator, although he occasionally took on architectural projects under his own name.
Pries joined the faculty of the Department of Architecture at the University of Washington in fall 1928 and soon became the center of the school. From 1928 to 1958, he was the inspirational teacher of a generation of architecture students at Washington.
Pries was gay, but deeply closeted in the University of Washington community. He anticipated teaching at least until he reached retirement age, but was forced to resign his university position in 1958 after he was picked up in a vice sting in Los Angeles. The reason for Pries's abrupt departure from the university was concealed at the time.
Pries worked as a draftsman until he was able to retire in 1964, then lived quietly until his death in 1968.
Ironically, in 1981 the University of Washington College of Architecture and Urban Planning established the Lionel Pries Endowed Fund, to honor Pries through an annual event as part the College Lecture Series. In the mid-1980s, students in the College of Architecture and Urban Planning established a student-selected award to recognize teaching excellence and named it the "Lionel Pries Teaching Award."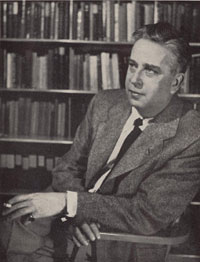 1901 – On this date the English-born playwright, director, and screenwriter John Van Druten was born (d.1957). Van Druten was born in London of Dutch parents. He was educated at University College School and read Law at the University of London. Before commencing his career as a writer he practiced law for a while as a solicitor and university lecturer in Wales.
He first came to prominence with the play Young Woodley, a slight but charming study of adolescence, which was produced in New York in 1925, but was banned by the Lord Chamberlain's office for its scandalous sexual content. When the ban was lifted, it had a successful run at the Savoy Theatre in the West End with a cast including Frank Lawton, Derrick de Marney and Jack Hawkins. The play was filmed twice and revived in 2006 at London's Finborough Theatre.
He was one of the most successful playwrights of the early 1930s in London with star-studded West End productions of his work including Diversion (1928), After All (1929), There's Always Juliet (1931), and Behold, We Live (1932) with Gertrude Lawrence and Gerald du Maurier, and Flowers of the Forest (1934).
Van Druten later emigrated to America where he wrote 1940's Leave Her to Heaven, 1941's Old Acquaintance (later made into a film starring Bette Davis) and 1943's The Voice of the Turtle, which ran for an incredible three seasons in New York and made into the 1947 film starring Ronald Reagan and Eve Arden. In 1951 he adapted his friend Christopher Isherwood's Berlin Diaries into the play I Am a Camera, which later served as the basis for the 1966 Kander and Ebb musical, Cabaret.
But what we'd like to note today is his 1950 play Bell, Book, and Candle which was made into a movie with Jimmy Stewart and Kim Novak. The original play wrote about the Gay underground in New York's Greenwich Village — elements that were changed into a witch's underground in the film.
In 1951, van Druten directed The King and I on Broadway. He was also one of the screenwriters for Gone with the Wind. While his play I Am A Camera has been produced consistently, his other plays like The Voice of the Turtle and Old Acquaintance have only recently experienced a renewed examination as theatrical gems.Van Druten died at Indio, California, on 19 December 1957.
The writer Armistead Maupin has credited Van Druten as a major influence, commenting that Bell, Book and Candle's qualities as a Gay parable influenced his Tales of the City: "Bell, Book and Candle is about witches living in New York City. They have special 'witch bars,' and they are always worrying about being outed. It's one long Gay parable. I screened the film as part of my Guilty Pleasures film program down in L.A. some years back, and pointed out all the Gay subtext in it.' Maupin has also spoken of Van Druten's adaptation of Christopher Isherwood's The Berlin Stories as an influence on his premise for Tales of the City and especially its central character, Anna Madrigal.


Added 2023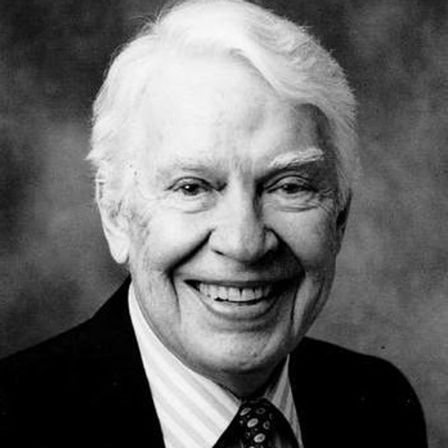 1915 – Bart Howard (born Howard Joseph Gustafson d.2004) was an American composer and songwriter, most notably of the jazz standard "Fly Me to the Moon", which has been performed by Judy Garland, Frank Sinatra, Tony Bennett, Ella Fitzgerald, Nancy Wilson, Paul Anka, June Christy, Brenda Lee, Nat King Cole, and Peggy Lee, among others. It is played frequently by jazz and popular musicians around the world. Howard wrote the song for his partner of 58 years, Thomas Fowler.
Howard was born in Burlington, Iowa. He began his career as an accompanist at the age of 16 and played for Mabel Mercer, Johnny Mathis and Eartha Kitt, among others.
"Fly Me to the Moon" was first sung in 1954 by Felicia Sanders at the Blue Angel nightclub in Manhattan, where the composer became M.C. and accompanist in 1951. The song received wide exposure when Peggy Lee sang it on The Ed Sullivan Show several years later. Bart Howard "lived off" this song for the rest of his life, although he had 49 other songs to his credit.
The original title was "In Other Words", but so many people referred to it by the first lyric line, ("fly me to the moon") the publisher changed the title to "Fly Me to the Moon".
Howard died February 21, 2004, at age 88, in Carmel, New York. He was survived by a sister Dorothy Lind of Burlington, Iowa and by his partner of 58 years, Thomas Fowler.

1915 – California outlaws oral sex. Its unique statute actually uses the words "fellatio" and "cunnilingus."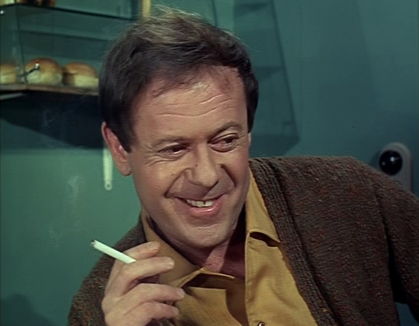 1926 – Aubrey Morris, born Aubrey Steinberg, (d.2015) was a British actor perhaps best known for his appearances in the films A Clockwork Orange and The Wicker Man, two of the most talked-about cult movies of the 1970s. He was memorably sleazy as Malcolm McDowell's probation officer Mister Deltoid in A Clockwork Orange and equally creepy as the gravedigger in the offbeat Scottish horror classic The Wicker Man.
Morris was one of nine children born to Becky (née Levine) and Morry Steinberg. An elder brother, Wolfe Morris, was also an accomplished actor. His grandparents were from Kiev and escaped the Russian pogroms, arriving in London in about 1890. The family moved to Portsmouth at the turn of the 20th century. It was a large and close-knit family and they were proud of the achievements of Morris and his siblings, though the fact that he was homosexual caused some tension at a time when views towards homosexuality were less tolerant.
Aubrey attended Portsmouth Municipal College and RADA. His first stage appearance in 1944 was at the Open Air Theatre, Regent's Park in The Winter's Tale. From 1954 to 1956 he was at The Old Vic and appeared on Broadway.
He was a great friend of Patrick McGoohan, with whom he appeared in the film The Quare Fellow in 1962 and then again on television a few years later in several episodes of Danger Man and in its surreal quasi-sequel The Prisoner.
Morris featured in over fifty films; a notable early role was as Thorburn, the oddball pornographer running a Soho bookshop in John Gilling's science fiction thriller The Night Caller (1965). His better known films include Woody Allen's Love and Death (1975), Ken Russell's Lisztomania (1975), and Gene Wilder's The Adventure of Sherlock Holmes' Smarter Brother (1977). He also appeared in many television programmes, his debut being in a BBC production of the comedy Fly Away Peter (1948). Although most of his television appearances were in Britain, such as Z-Cars and Lovejoy, he also made some appearances in US programmes, such as a Columbo movie titled Ashes to Ashes (1998) and the Dennis Miller comedy vehicle Bordello of Blood (1996).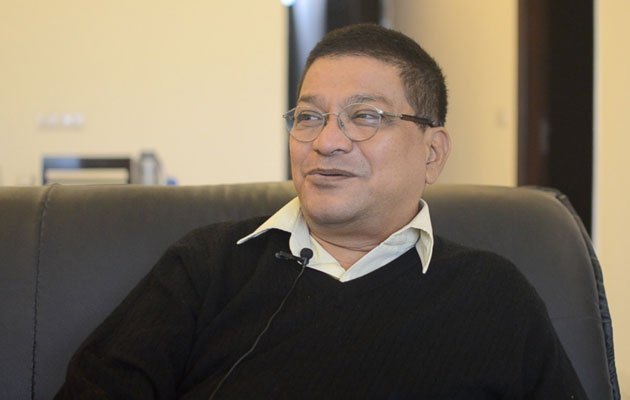 1947 – Ashok Row Kavi is an Indian journalist and one of India's most prominent LGBT rights activists.
Born in Mumbai, he graduated with honors in Chemistry from the University of Bombay. Later, he dropped out of engineering college. Due to his early difficulty in dealing with his homosexuality, he enrolled as a Hindu monk in the Ramakrishna Mission and studied theology. Encouraged by a senior monk, he left the monastery to freely explore and express his homosexuality.
In a journalism career spanning 18 years, he worked in various newspapers and magazines, including India's largest circulated newspaper Malayala Manorama (as Western India Bureau-Chief), Sunday Mail and The Daily. For six years he was also senior reporter covering Science and Technology in The Indian Express group of newspapers.
In 1971, he started Debonair, with friend Anthony Van Braband and later in 1990, he founded Bombay Dost, India's first gay magazine. He was a representative at the International AIDS Conference in Amsterdam and served as chairman of the Second International Congress on AIDS.
Row Kavi was the first person to openly talk about homosexuality and gay rights in India. His first coming out interview appeared in Savvy magazine in 1986. His mother, Shobha Row Kavi, also gave an interview to the same magazine; it was the first time that a mother spoke about her son's homosexuality to the Indian media.
At the present, he is founder-chairperson of the Humsafar Trust, a male sexual health NGO, which also agitates for the legal emancipation of homosexuality in India. The trust's work comprises community work, outreach into the gay and MSM groups, advocacy on gender and sexuality issues concerning sexual minorities and research into sexuality and gender issues.
Row Kavi has been a regular contributor to newspapers, magazines and journals around the world, on homosexuality, gay rights and issues around HIV/AIDS. He is an active supporter of organizations like the Gay Bombay a LGBT social organization in Mumbai.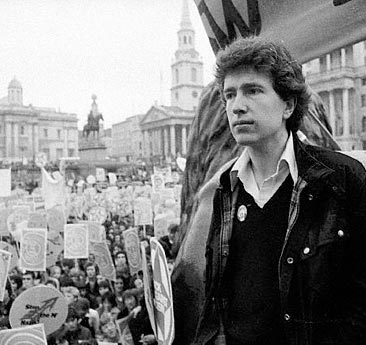 1950 – Tom Robinson born. Although Tom Robinson was never really a proper 'punk', the Tom Robinson Band emerged on the back of the punk movement and enjoyed some success. Notably his ground breaking 1978 anthem Sing If You`re Glad To Be Gay, which was a Top 20 hit in the UK. His other notable hits were 2-4-6-8 Motorway (1977) and War Baby (1983).
(4 mins 24 secs)
Tom enjoyed some solo success and then Britain's first openly gay pop star 'ruined' it all by getting married and having children - which attracted some amusement from the press and the ire of some sections of the gay community.
He now sings that he's glad to be bi and continues to be an advocate for the LGBT community.
He finally retired as a full-time musician in 2002 and works as a broadcaster for BBC 6 Music. He occasionally appears in concert for fan events and for causes he supports.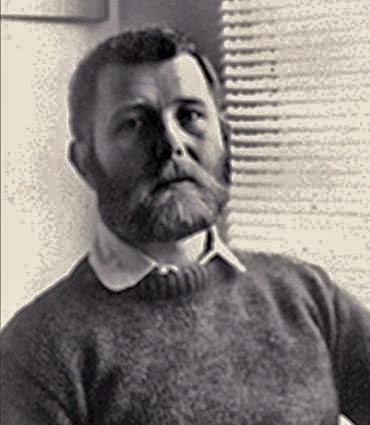 1950 – Michael McDowell (d.1999) was an American novelist and screenwriter. He received a B.A. and an M.A. from Harvard College and a Ph.D in English from Brandeis University in 1978 based on a dissertation entitled "American Attitudes Toward Death, 1825-1865". Stephen King once described him as "the finest writer of paperback originals in America today". Further, King in his book Danse Macabre, listed McDowells novels The Amulet and Cold Moon Over Babylon as, at the time of writing, being amongst his favourite books.
The Amulet (1979), Cold Moon Over Babylon (1980), and The Elementals (1981) were paperback original supernatural horror stories set in the South. Gilded Needles (1980), was a non-supernatural, historical horror novel dealing with a Victorian criminal family's exquisite revenge upon the family of a sternly bigoted New York judge. These were followed by his epic Blackwater (1983), a fifty-year family chronicle of a wealthy Southern dynasty with a supernatural ally, originally published in six short volumes, and the surreal Toplin (1985).
McDowell collaborated with his close friend Dennis Schuetz in writing four mysteries starring Daniel Valentine and Clarisse Lovelace: Vermillion (1980), Cobalt (1982), Slate (1984), and Canary (1986). These were published under the pseudonym Nathan Aldyne. They are light mysteries set in and around Boston and Provincetown. Daniel is a gay social worker turned bartender and Clarisse is a straight real estate agent and later a lawyer. Descriptions of the contemporary gay scene and its problems are lively and colorful.
In the early 1980s, McDowell released two psychological thrillers under the pseudonym Axel Young. Both books (especially the second) were over-the-top parodies of Sidney Sheldon-type suspense novels: Blood Rubies in 1982 and Wicked Stepmother in 1983.
His screen credits include Beetlejuice (1987), and collaborations on The Nightmare Before Christmas (1993) and Thinner (1996). He also wrote horror/fantasy/thriller teleplays for a number of television series.
His life partner of 30 years was the theatre historian and director Laurence Senelick. McDowell and Senelick meet in 1969 when McDowell was a cast member of the Senelick-directed play, Bartholomew Fair.
McDowell was diagnosed with AIDS in 1994. After his diagnosis McDowell "taught screenwriting at Boston University and Tufts University" and continued writing commissioned screenplays. One of the projects he was working on was a sequel to the movie "Beetlejuice". McDowell died in 1999 in Boston, Massachusetts from an AIDS-related illness. His unfinished novel Candles Burning was completed by Tabitha King, wife of novelist Stephen King, and published in 2006.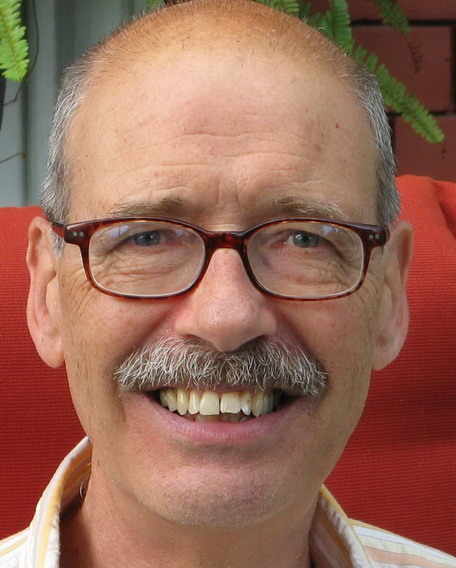 1951 – Thomas Grossmann, born in Hamburg, West Germany, is a psychologist, psychotherapist and author.
Grossmann studied psychology and economics in Hamburg and now writes about LGBT topics. Grossmann is primarily known for his book Gay - so what? which was originally published in 1981. It was the first guide for gay people on Coming Out in Germany. It was so popular that a revised editions were published in 1991 and 1994.
He followed that book in 1986 with Beziehungsweise andersrum. schwul – und dann? (roughly translated And Then What?) which dicussed ways gays and lesbians should be supported in socially difficult situations and other issues in their partnerships.
In 1984 in the book A love like any other: Living with gay youths Grossman wrote in 1984 the first German guide for parents of gay and lesbian youth. The problems of gay and lesbian adolescents are openly discussed and explained.
In 2000, Grossman earned his PhD under Gunter Schmidt for his dissertation "Pre-homosexual childhoods: An empirical study of gender role conformity and nonconformity in homosexual men in childhood, adolescence and adulthood".
Grossmann has been an activist for LGBT rights since the 1970s.


Added 2023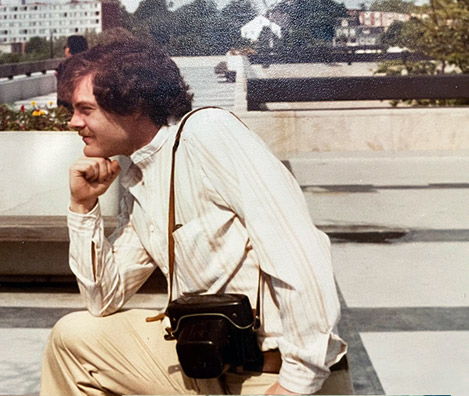 1954 – Phil Zwickler was a journalist, filmmaker, poet and gay activist who produced a prolific body of work in the few short years before his death from AIDS in 1991. What mattered to Phil in those years before the end of his life was making sure the world knew exactly what was happening to his community-not only Gays and Lesbians, but all those who had been exposed to the AIDS virus.
Mr. Zwickler's films included "Rights and Reactions: Lesbian and Gay Rights on Trial," an account of the 1986 New York City Council hearings on the gay rights bill. He produced and directed the film with Jane Lippman.
The film, which was shown at Film Forum in 1988, won awards including a Gold Plaque at the 1987 Chicago International Film Festival and a special jury prize at the 1988 San Francisco Film Festival.
'Silence Equals Death'
Mr. Zwickler collaborated with the experimental German film maker Rosa von Praunheim on "Silence Equals Death" and "Positive," films about the rage and frustration of people with AIDS. They were shown at the Public Theater as part of the 1990 Documentary Festival of New York.
Also shown in that festival were "Fear of Disclosure," a five-minute film by Mr. Zwickler and David Wojnarowicz about the dating problems facing gay men in the age of AIDS. "Positive" presented portraits of Mr. Zwickler and two other men living with the HIV infection. All three films had been shown earlier in the year at the Berlin International Film Fesival.
For several years, Mr. Zwickler was the editor of People With AIDS Coalition Newsline, an international publication written by and for people with AIDS and HIV infection.
He died of complications from AIDS, at the age of 36.


1961
– The U.S.
Second Circuit Court of Appeals
upholds a deportation order against an alien for loitering for solicitation for sodomy. It says that "simple assault" would not make him eligible for deportation.

1967 – Los Angeles Police conduct brutal raids on several gay bars. Enraged by the sight of a few men exchanging customary New Year's kisses at midnight at the Black Cat in Silver Lake, LAPD undercover agents attack patrons and employees, leaving several severely injured and arresting 16.

1970 – Sexology magazine reported that a study shows that gay men have larger penises than heterosexual men.

1971 – on this date London's underground newspaper, The International Times, loses its appeal of a recent conviction for indecency, for having run personal ads for Gay men. The judge rules that while the acts may be legal, public encouragement of the acts is not.

1972 – The Maryland Commission on Criminal Law publishes a proposed criminal code that recommends decriminalization of consensual sodomy with an age of consent of 19. The commission's comments demonstrate that they believe sodomy is something only Gay men ever commit.

1975 – Drummer magazine debuted on this date. Leather sales went through the roof. It was published until 2001.

1976 – West Virginia decriminalizes private consensual adult homosexual acts.

1977 – Nebraska passes a new criminal code over the veto of the Governor that includes repeal of the state's sodomy law.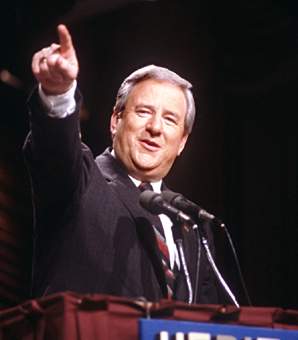 1979 – Jerry Falwell forms the right-wing, anti-gay fundamentalist hate group "The Moral Majority." They were neither moral, nor a majority, but they were a nuisance and a irritation for over ten years until they waned in power and were overtaken by other right-wing fundamentalist groups. The Moral Majority did represent the first wide-scale mobilization of conservative fundamentalist Christians in national politics.

1984 – A Detroit insurance agent, who was fired when his employer learned he had AIDS, filed suit against his company. He died before the case came to trial, but the company attempted to collect on a $100,000 life insurance policy they had taken out on him before they fired him.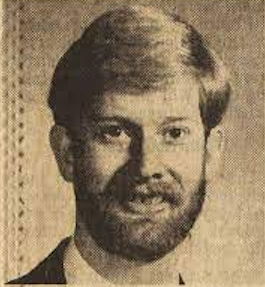 1985 – In this month, Kenneth Zeller is murdered in Toronto's High Park, a hate crime which spurs the Toronto District School Board, Zeller's employer, to implement one of Canada's first programs to combat anti-gay discrimination and violence.
Kenneth Zeller was a teacher and librarian in Toronto, who was employed by Williamson Road Junior Public School and Western Technical-Commercial School. He was the victim of a homophobic hate crime when he was beaten to death by five youths in Toronto's High Park. Zeller was allegedly cruising for sex in the park at the time of the incident.
The crime received wide media coverage and was the subject of a play produced by Buddies in Bad Times theatre, called Steel Kiss.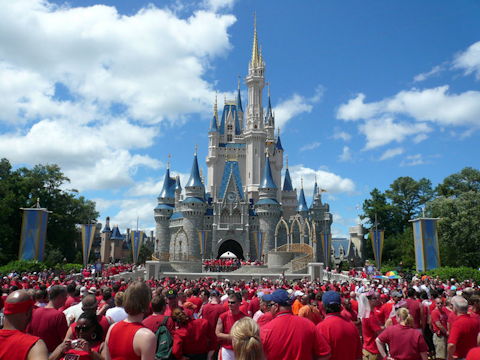 1991 – The first Gay Days at Disney World took place. Gay Days at Walt Disney World is a loosely organized event where lesbian, gay, bisexual, and transgender (LGBT) individuals, their families, friends and supporters go to Disney World on a single day each year. Held on the first Saturday in June (with numerous other events in the area during the preceding week), it is now one of the largest gay pride events in the world.
The first event, in 1991, had 3,000 gays and lesbians from central Florida going to area theme parks on one day wearing red shirts to make their presence more visible. By 1995, the event had grown to 10,000 gays and lesbians traveling for the gay day at Disney. As of 2010 approximately 150,000 LGBTs, their families, friends and supporters attended the six-day gathering (including various pool parties, conventions, festivals, a business expo, activities for kids, etc.) with 20,000 to 30,000 going to Disney on the final day. The popularity of the event is seen by some attendees as a way of "reclaiming" normal joys of childhood lost to homophobia in their earlier years. Growth in attendance also reflects the growing number of LGBT families with children.
While Disney does not sanction Gay Days (and officially tells employees to treat it as any other summer day), conservative Christian-right groups accuse Disney of not doing anything to stop the event. The Southern Baptist Convention boycotted Disney for eight years. Another organization flew banner planes one year warning families of gay events at Disney that weekend.

1993 – A federal judge in Pennsylvania overturns the lewdness conviction of a man for soliciting an undercover federal agent in a national park, saying the agent led him on.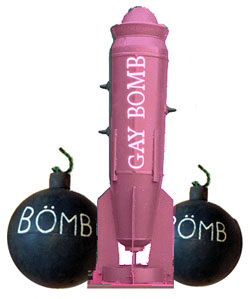 1994 – The United States Pentagon receives a proposal from the Air Force requesting funds to build a "Gay bomb" that would turn enemy troops Gay. The proposal would not come to light until 2007 when the Sunshine Project would discover it through a Freedom of Information Act disclosure. As part of a military effort to develop non-lethal weapons, the proposal suggested, "One distasteful but completely non-lethal example would be strong aphrodisiacs, especially if the chemical also caused homosexual behavior."
The documents show the Air Force lab asked for $7.5 million to develop such a chemical weapon. In both of the documents, the possibility was canvassed that a strong aphrodisiac could be dropped on enemy troops, ideally one which would also cause "homosexual behavior". The documents described the aphrodisiac weapon as "distasteful but completely non-lethal". The "New Discoveries Needed" section of one of the documents implicitly acknowledges that no such chemicals are actually known. The reports also include many other off-beat ideas, such as spraying enemy troops with bee pheromones and then hiding numerous beehives in the combat area, and a chemical weapon that would give the enemy bad breath.
The Wright Laboratory, which had made the gay bomb proposal, won the 2007 Ig Nobel Peace Prize for "instigating research & development on a chemical weapon—the so-called 'Gay bomb' / 'poof bomb'—that will make enemy soldiers become sexually irresistible to each other." However, Air Force personnel contacted were not willing to attend the award ceremony at Harvard University's Sanders Theater to accept the award in person.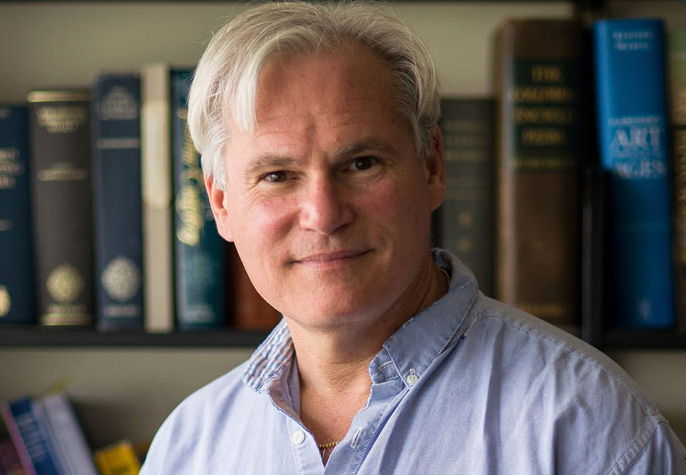 1998 – Jonathan David Katz is the founding director of the first annual National Queer Arts Festival.
Jonathan David Katz (b.1958) is an American activist, art historian, educator and writer, he is currently the director of the doctoral program in Visual culture studies at State University of New York at Buffalo. He is also the former executive coordinator of the Larry Kramer Initiative for Lesbian and Gay Studies at Yale University. He is a former chair of the Department of Lesbian and Gay studies at the City College of San Francisco, and was the first tenured faculty in gay and lesbian studies in the United States. Katz was an associate professor in the Art History Department at the State University of New York at Stony Brook, where he also taught queer studies.He received his Ph.D. from Northwestern University in 1996.
Katz is the founder of the Harvey Milk Institute, the largest queer studies institute in the world, and the Queer Caucus for Art of the College Art Association.
Katz co-founded Queer Nation San Francisco. He has made scholarly contributions to queer studies the focus of his professional career. He was the first artistic director of the National Queer Arts Festival in San Francisco and has published widely in the United States and Europe.
His book, The Homosexualization of American Art: Jasper Johns, Robert Rauschenberg and the Collective Closet, was published by the University of Chicago Press. An internationally recognized expert in queer postwar American art, Katz has recently published "Jasper Johns' Alley Oop: On Comic Strips and Camouflage" in Schwule Bildwelten im 20. Jahrhundert, edited by Thomas Roeske, and "The Silent Camp: Queer Resistance and the Rise of Pop Art," in Plop! Goes the World, edited by Serge Guilbaut.
Katz is currently co-curator with David C. Ward and Jenn Sichel of the exhibition "Hide/Seek: Difference and Desire in American Portraiture" at the National Portrait Gallery, the first major museum exploration of the impact of same-sex desire in the creation of modern American portraiture. David Wojnarowicz's video "A Fire in My Belly" was removed from the exhibition on November 30, causing controversy. Katz was not consulted before the work's removal.

2003 – Belgium becomes the second country to allow same-sex marriages, after the Netherlands.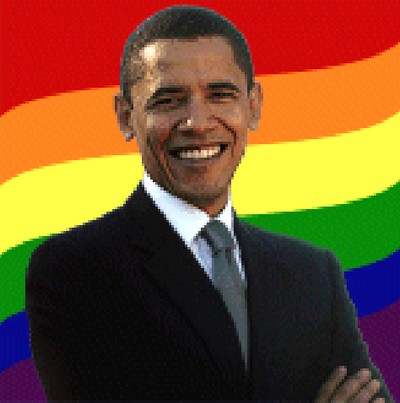 2009 - On this date President Barack Obama issued a historic Pride Month proclamation on the occasion of the 40th anniversary of Stonewall:
BY THE PRESIDENT OF THE UNITED STATES OF AMERICA
A PROCLAMATION
Forty years ago, patrons and supporters of the Stonewall Inn in New York City resisted police harassment that had become all too common for members of the Lesbian, Gay, Bisexual, and Transgender (LGBT) community. Out of this resistance, the LGBT rights movement in America was born. During LGBT Pride Month, we commemorate the events of June 1969 and commit to achieving equal justice under law for LGBT Americans.
LGBT Americans have made, and continue to make, great and lasting contributions that continue to strengthen the fabric of American society. There are many well-respected LGBT leaders in all professional fields, including the arts and business communities. LGBT Americans also mobilized the Nation to respond to the domestic HIV/AIDS epidemic and have played a vital role in broadening this country's response to the HIV pandemic.
Due in no small part to the determination and dedication of the LGBT rights movement, more LGBT Americans are living their lives openly today than ever before. I am proud to be the first President to appoint openly LGBT candidates to Senate-confirmed positions in the first 100 days of an Administration. These individuals embody the best qualities we seek in public servants, and across my Administration -- in both the White House and the Federal agencies -- openly LGBT employees are doing their jobs with distinction and professionalism.
The LGBT rights movement has achieved great progress, but there is more work to be done. LGBT youth should feel safe to learn without the fear of harassment, and LGBT families and seniors should be allowed to live their lives with dignity and respect.
My Administration has partnered with the LGBT community to advance a wide range of initiatives. At the international level, I have joined efforts at the United Nations to decriminalize homosexuality around the world. Here at home, I continue to support measures to bring the full spectrum of equal rights to LGBT Americans. These measures include enhancing hate crimes laws, supporting civil unions and Federal rights for LGBT couples, outlawing discrimination in the workplace, ensuring adoption rights, and ending the existing "Don't Ask, Don't Tell" policy in a way that strengthens our Armed Forces and our national security. We must also commit ourselves to fighting the HIV/AIDS epidemic by both reducing the number of HIV infections and providing care and support services to people living with HIV/AIDS across the United States.
These issues affect not only the LGBT community, but also our entire Nation. As long as the promise of equality for all remains unfulfilled, all Americans are affected. If we can work together to advance the principles upon which our Nation was founded, every American will benefit. During LGBT Pride Month, I call upon the LGBT community, the Congress, and the American people to work together to promote equal rights for all, regardless of sexual orientation or gender identity.
NOW, THEREFORE, I, BARACK OBAMA, President of the United States of America, by virtue of the authority vested in me by the Constitution and laws of the United States, do hereby proclaim June 2009 as Lesbian, Gay, Bisexual, and Transgender Pride Month. I call upon the people of the United States to turn back discrimination and prejudice everywhere it exists.
IN WITNESS WHEREOF, I have hereunto set my hand this first day of June, in the year of our Lord two thousand nine, and of the Independence of the United States of America the two hundred and thirty-third.


BARACK OBAMA

JUNE 2 →
[{(o)}]|[{(o)}]|[{(o)}]|[{(o)}]| [{(o)}]|[{(o)}]