June 17
[{(o)}]|[{(o)}]|[{(o)}]|[{(o)}]| [{(o)}]|[{(o)}]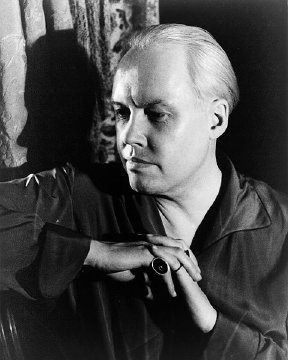 1880 - Born: Caucasian writer, Carl Van Vechten (d.1964), best known for his interest in African-American culture. Carlo, as he was known by friends, was in the 1920s, Harlem's "most enthusiastic and ubiquitous Nordic." His articles on music and literature in Vanity Fair and The New York Times are often credited for discovering the New Negro Movement for whites. Not only did he write about the music, drama, and literature of the New Negro Movement, he also befriended many of its important artists and organizers, and was himself an influential patron. Van Vechten donated money for literary prizes and supported many of the younger generation of black writers, including Langston Hughes and Countee Cullen.
Van Vechten's efforts to promote African-American culture also echoed in his photography. His provocative photographs taken from 1932 until his death document important African-American figures in the arts. Born in Cedar Rapids, Iowa, on June 17, 1880, in his youth Van Vechten fled to Chicago. While attending the University of Chicago , he developed his interest in black music. His passion for the ragtime he heard in Chicago inspired the eight books of music and other arts criticism he wrote after he moved to New York City in 1906.
After his books of criticism, Van Vechten wrote seven novels. Van Vechten's second novel, The Blind Bow-Boy (1923), celebrates 1920s bohemian culture in New York City. The novel tells the story of young Harold Prewett, fresh from college, who is sent to New York by his father to reject the temptations of an uninhibited New York society revolving around its queen, Campaspe Lorillard. Prewett soon learns of his father's plans and rebels by leaving his wife of two weeks; he sails to Europe with the Duke of Middlebottom, whose stationery reads "A thing of beauty is a boy forever."
His most controversial novel is Nigger Heaven (1926), whose title and depiction of Harlem life sent shock waves throughout the African-American community.
Although Van Vechten was married to Fania Marinoff until the end of his life, he was either a homosexual or a bisexual. Some of his papers were kept under seal for 25 years after his death, and when they were examined after that time, they were found to include scrapbooks of photographs and clippings related to homosexuality.
Van Vechten was also one of Langston Hughes' closest friends and longtime correspondents. Their collected letters to one another were published a few years ago in Remember Me To Harlem: The Letters of Langston Hughes and Carl Van Vechten and make for some wonderful reading. Their sendoff lines were the best. "Pansies and Marguerites to you, Langston."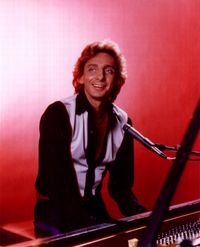 1943 – Do you think of Barry Manilow when you think of early Bette Midler, singing for the gay men at the Continental Baths? You should! He was her piano accompanist, helped produce her first two albums, and directed the music on her Divine Miss M Tour.
At the time, he was a successful advertising jingle writer and musical director of the CBS show Callback. On tour, during Midler's intermission, Manilow performed three songs from his first album, but it wasn't until Clive Davis saw him open for Dionne Warwick that his luck really changed.
Davis and a reluctant Manilow fought about including Mandy on his second album; Davis won; hit after superhit followed: It's a Miracle, I Write the Songs, Tryin To Get the Feeling Again, Looks Like We Made It, Can't Smile Without You, Even Now, and of course Copacabana, which was so popular it inspired a TV movie starring Barry ("His name was Tony...")
In 1978, five of his albums were on the best-seller charts simultaneously, a feat equalled only by Herb Alpert, Frank Sinatra, Michael Jackson, Bruce Springsteen and Johnny Mathis.
Manilow was born Barry Alan Pincus in Brooklyn, New York, the son of Harold Pincus and Edna Manilow. His mother's family was Jewish, while his father, who was often known by the surname Keliher, was born to a Jewish father and Irish American mother. Barry adopted his mother's maiden name - Manilow - at the time of his bar mitzvah.
Manilow still enjoys a large and devoted following. He headlines at the Las Vegas Hilton and Oprah says he's one of her most requested guests.
Although he was once married, and had long denied rumors of his homosexuality, Manilow has lived with his manager Garry Kief for more than twenty years in homes they share in Bel Air and Palm Springs. They finally married in April 2014 after gay marriage became legal in California. He announced this an April 2017.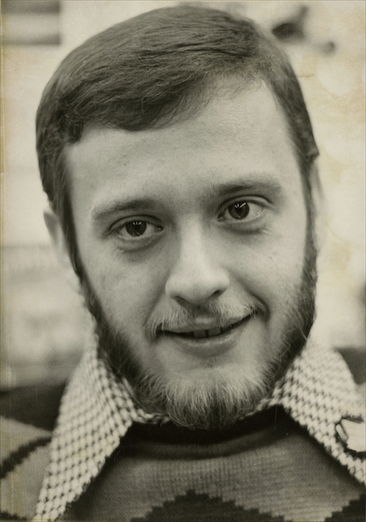 1950 – Thom Higgins was an American Gay activist, most remembered for throwing a pie in Anita Bryant's face.
Thomas Lawrence "Thom" Higgins was born in Beaver Dam, Wisconsin. He was the son of Leo and Kay Higgins. He attended high school at Assumption Abbey in Richardton, North Dakota. After attending the University of North Dakota in 1967 on a special summer program for gifted high school juniors, he decided to enroll at the University.
At UND, he was the Arts and Entertainment editor of the Dakota Student, as well as a writer for In Which, a publication of the Honors Program. He was a member of the Young Democratic Club of North Dakota, the Interdorm Council. He performed in UND music and theatre including Varsity Bards and the play MacBird!
He was also involved in the production of an underground newspaper entitled the Snow Job. This publication resulted in his suspension from UND in March 1968. Following this, Higgins did not return to UND.
He instead moved to Twin Cities, where he became a gay activist. He worked as the chief announcer and program manager for the Radio Talking Book Network (RTBN), a state service for the blind (1969-1970). He also freelanced as a writer for the Minnesota Daily and for Hundred Flowers, a Twin Cities underground newspaper. Throughout his adult life Higgins was a leader in the gay rights movement. He was a founding member and officer of several gay organizations, including FREE (Fight Repression of Erotic Expression), The Gay Imperative, and the Church of the Chosen People, a gay pagan religion established in 1975. He became one of the four Archons (ministers) in the Church of the Chosen People, which advocated homosexuality as a "healthy and fulfilling personal option."
Thom was the first person in Minnesota to be granted a presidential conscientious objector draft classification (1969). After leaving his position at RTBN in 1970, he became heavily involved in political activities, including volunteer draft counselling and work with Minnesota Clergy and Laity Concerned, two committees of the Minnesota Human Rights Council, and the steering committee of the University Strike Against the War (May-June 1970).
In 1981 Higgins entered the nursing program at Minneapolis Community College and received his associate degree in 1983. He worked as a nurse until his death.
He was also known for throwing a pie in the face of anti-gay activist Anita Bryant on October 14, 1977, at a press conference in Des Moines, Iowa.
He worked in various professions during his life, including nursing and advertising. He was a voracious reader, who also enjoyed collecting art and listening to music.
Thom Higgins died November 10, 1994, in St. Paul, Minnesota.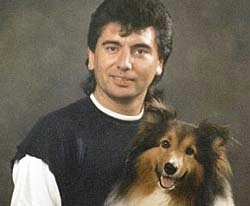 1959 – Born: Aaron Webster (d.November 17, 2001), who was a gay man living in Vancouver, British Columbia, Canada, and who was beaten by a group of men close to a gay cruising area in a woody part of Stanley Park near Second Beach on November 17, 2001. According to reports, the youths came across a nearly-naked Webster and chased him to a parking area where they beat him with baseball bats. After the beating, Webster was found beside a path in the park by his close friend Tim Chisholm, and died within minutes in Chisholm's arms.
Although some media called Webster's killing the first gay-related murder in Canadian history, much like the Matthew Shepard incident in the United States it was merely the first to attract widespread media attention.
The coroner's report listed the cause of Webster's death as "a blow to the left side or back of the victim's neck. This blow caused a tear to the vertebral artery which resulted in a massive and rapidly fatal hemorrhage at the base of the brain."
A march and vigil was organized by Little Sisters Bookstore co-owner Jim Deva, and took place the day after the killing, with hundreds of people marching through the streets of downtown Vancouver toward the site of Webster's death. Another rally, including British Columbia Human Rights Commissioner Mary-Woo Sims, was held several weeks later. Vigils were also held in several other Canadian cities.
The killing was widely covered in the national news in Canada, and led to significant controversy around whether the attack constituted a hate crime. The incident also received some coverage in the mainstream media in the United States, although gay media reported it far more prominently.
The crime went unsolved for over a year. On February 12, 2003, police arrested the first of four suspects, a 19-year-old from Burnaby. Under Canada's Youth Criminal Justice Act, his name could not be published as he was only 17 at the time of the incident.
Although the police investigated the crime as a gay bashing, the prosecutor chose not to prosecute the case as an anti-gay hate crime, which under Canadian law would have permitted a stiffer sentence but may have been more difficult to prove — instead, the case was treated as a simple manslaughter resulting from a robbery. The teenager pled guilty and told the police investigator that "the idea was to find, [and] get in a fight with someone."
Three more young men were subsequently arrested. One, a youth when the crime was committed, was charged under the Youth Criminal Justice Act, and the other two, Ryan Cran and Danny Rao, were charged as adults.
Judge Valmond Romilly rejected the prosecution's assertion that the incident was not a hate crime, finding the first teenager guilty and calling the incident "a thug brigade, stalking human prey for entertainment in a manner very reminiscent of Nazi youth in pre-war Germany". Romilly handed down the maximum sentence permissible under the Act: two years in a youth detention centre and a third year under house arrest. The second young offender was also found guilty and sentenced to the same penalty, although the judge in that trial did not rule that the case constituted a hate crime.
Justice Mary Humphries ruled Cran guilty of manslaughter and sentenced him to six years in prison, but acquitted Rao on the grounds that inconsistent and conflicting testimony made his role in the attack unclear.
Cran, who was incarcerated at Matsqui Prison in British Columbia, applied for parole on April 3, 2007 after serving two years of his sentence. The Canadian parole board denied his parole, as he had been caught drinking vodka in a minimum security prison and was deemed to still be a risk to society.
Cran was paroled on February 5, 2009. Spencer Herbert, the provincial MLA whose Vancouver-Burrard riding encompasses Stanley Park and Davie Village, subsequently called for the province to create a provincial telephone hotline for people to report gay bashing incidents and threats, as well as the appointment of a community victim services worker to investigate gay bashings.

1959 – A London court awarded pianist Liberace $22,400 in damages against The London Daily Mirror for implying that the flamboyant entertainer was a homosexual.

1976 – In Toronto the Coalition for Gay Rights in Ontario presents the brief The Homosexual Minority in Ontario to the Ontario Human Rights Commission.

1977 – The recently formed San Francisco Gay Democratic Club protested at a speech given by then Vice-president Walter Mondale in Golden Gate Park. When Mondale began speaking of human rights in Latin America, demonstrators held up signs demanding a statement on human rights in the United States. When a demonstrator verbally challenged Mondale to say something about Gay rights, Mondale angrily left the stage. The club was created by Harvey Milk in the wake of his unsuccessful 1976 campaign for the California State Assembly. Joining Milk in the club were Harry Britt, Dick Pabich, Jim Rivaldo and first club president Chris Perry.

1981 – Sen. Roger Jepson introduced the Family Protection Act in Congress. It specified that anyone who was homosexual or openly supportive of homosexuals could not receive student aid, social security, or veterans' benefits; and regulated what public school textbooks could say about human sexuality. It never passed, and Jepson lost his bid for re-election when it was revealed he had a membership at a brothel.

1983 – New York State Funeral Directors Association announced its members would not embalm the bodies of those who had died of AIDS.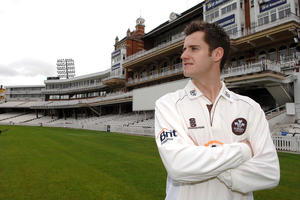 1986 – Steven Davies is an English cricketer, a wicket-keeper-batsman who currently plays for Surrey. He is a left-handed batsman that opens the batting in both first-class and limited-overs cricket (though in the former he generally now bats in the middle order). He has played ODI and Twenty20 cricket for England.
Educated at King Charles I School, Davies began his career playing for Worcestershire in 2001, playing a number of games in second eleven cricket and in the ECB 38-County Cup, and played one C&G Trophy match in each of the following two seasons. In February and March 2004 he appeared for England Under-19s in the Under-19 World Cup in Bangladesh, averaging 55.25 from six innings.
On 19 September 2005 Davies was named in the 17-man ECB National Academy squad. In March 2006, he was called up to the England A squad to replace Chris Read, who had returned home after a burglary at his house. He was named in the England A squad touring Bangladesh in 2007.
He made his Twenty20 International debut for England, opening the batting along with Ravi Bopara against the West Indies in Port of Spain on 15 March 2009, top-scoring with 27 from 21 balls as England reached 55 for 1, before collapsing to 121 all out.
In October 2009, Davies was called up to England's Test squad for the first time. Geoff Miller, England's chairman of selectors, said "Steven is a player of great potential who has been a consistent performer for his county and he will act as understudy to Matt Prior in South Africa". Although part of the Test squad, Davies was not selected for the ODI squad on the tour.
Davies made his ODI debut in the 2009 ICC Champions Trophy semi-final against Australia on 2 October, after regular wicket-keeper Matt Prior fell ill, but only scored 5 runs in a 9-wicket defeat. Davies had to wait nearly a year for his next appearance. After both Prior and Craig Kieswetter were dropped, Davies was given the gloves for the Pakistan ODI series during September 2010. England won the ODI series 3-2, with Davies earning himself a man-of-the-match award in the first game after top-scoring with 87.
Davies is openly gay, coming out publicly on 27 February 2011 in an interview with The Daily Telegraph. He had come out to his family five years earlier was also already out to his teammates. He became the first international cricketer to come out as gay.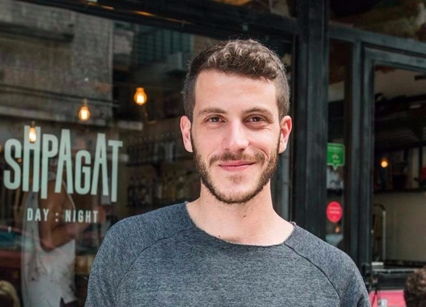 1986 – Imri Kalmann is a social activist and former co-chairperson of the Israeli LGBT Association. He is an entrepreneur and a Tel Aviv nightlife personality who has opened several successful clubs in the city.
TheMarker magazine chose Kalmann as one of 40 most promising young people of 2015, for his political and nightlife activities, and in 2016, he was chosen by the website Mako as one of the most influential people in the gay community in Israel.
Kalmann was born in Haifa and is the youngest son of Dov Kalmann and Sylvia Cohen, immigrants from the Netherlands. At an early age, he moved with his family to Kfar Saba. His parents divorced when he was eight years old, and later, his father came out of the closet, after his grandfather came out of the closet before that.
He served in the IDF for five years, during which he served as an adjutant in the Armored Corps, as team commander of corps officer completion courses, and as a human resource development officer for the navy's submarine project.
In August, 2009, Kalmann joined the ranks of the Israel Gay Youth organization (IGY), where he volunteered for five years. He served as a youth counselor for youth groups and as the educational coordinator for the Sharon district counselors.
In 2012 and 2013, Kalmann was chosen to lead the Tel Aviv gay pride parade campaign. As the campaign designer, he created the image "It's Worth Being Proud" ("Let it B") in which the leaders of the gay community in Israel participated.
In 2015, Kalmann was elected co-chairperson of the LGBT Association, together with Chen Arieli, who is currently serving as the organization's chairperson. At that time, the association led organizational changes and collaborations with other gay organizations in Israel. The association grew tenfold in number of members and increased the community's organizational budget from 1.5 million shekels a year, to 11 million shekels. He decided not to allow Education Minister Naftali Bennett to speak at the memorial ceremony for the late Shira Banki and the murder victims at the gay center Bar-Noar, because of the minister's refusal to sign a statement of commitment to the rights of the community.
Kalmann and Arieli initiated a special day in the Knesset devoted to the rights of the gay community, They also led a protest against the homophobic remarks by Rabbi Yigal Levinstein, which led to the Ministry of Defense prohibiting his entry to IDF bases, a petition to the Supreme Court of Israel for gay marriage, petition to the high court for equality in registering children of female couples, and a struggle that led to the Ministry of Health and Magen David Adom decision allowing homosexuals and bisexuals to donate blood.
In the run-up to the twentieth Knesset elections, Kalmann was elected to the 17th place by Meretz on the party's Knesset list. In 2017, he announced his entry into politics and his integration into the leadership of the Meretz party. He was later elected chairperson of the Tel-Aviv-Jaffa branch and declared his candidacy for party chairperson.

1990 – Twelve US marines attacked three gay men outside a gay bar in Capitol Hill, leaving two of them unconscious. Two of the marines were fined $400 and confined to their barracks for 30 days. Despite witness accounts that several of the marines chanted, "Kill the fags," Marine officials ruled that it was not a gay bashing but a bar brawl.

1977 – Vice President Walter Mondale angrily leaves a San Francisco Democratic fund-raising event when his speech on human rights in South America was interrupted by a man who demanded to know when he would speak in favor of gay rights. Members of the newly formed San Francisco Gay Democratic Club held up signs demanding a statement on human rights in the United States. The club was created by Harvey Milk.

1981 – U.S. Sen. Roger Jepson introduced the Family Protection Act in Congress. It specified that anyone who was homosexual or openly supportive of homosexuals could not receive student aid, social security, or veterans benefits; and regulated what public school textbooks could say about human sexuality. It never passed, and Jepson lost his bid for re-election when it was revealed he had a membership at a brothel.

2005 – U.S. Roman Catholic Bishops agreed to a five-year extension on their unprecedented policy of permanently barring sexually abusive clergy from church work.

2006 – An estimated 2.4 million people took to the streets of Sao Paulo to celebrate the Brazilian city's 10th annual Gay Pride parade. The record attendance – the largest in the world, according to organizers – topped 2005's official crowd count of 1.8 million, and was a far cry from the 2,000 people who took part when Sao Paulo's first Pride was held a decade ago. Some revelers dressed up as Batman, Elvis Presley, Cinderella or Marie Antoinette; others as gay cowboy lovers Jake and Heath from "Brokeback Mountain".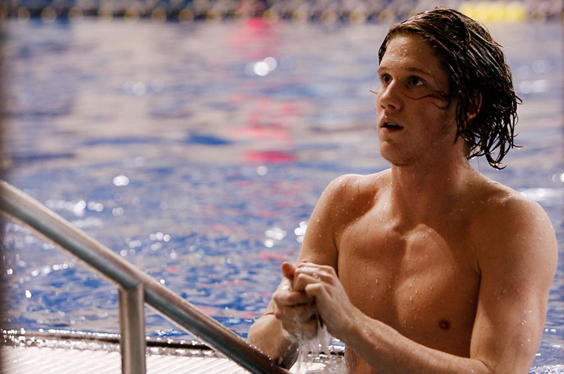 2008 – All-American University of Missouri diver Greg DeStephen comes out on Gay.com. In May of his sophomore year, DeStephen read a story on Gay.com about Maryland-Baltimore County swimmer Fred Deal announcing he was gay. DeStephen sent the website an email that he liked the Deal story and that he was a gay diver himself. The site responded asking if it could tell his story – the gay All-American diver in the heartland.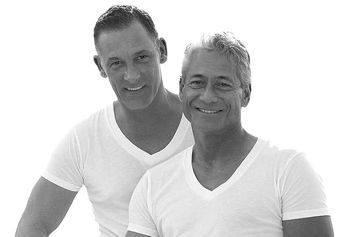 Louganis (R) and Chaillot
2013 – Olympic diving champion Greg Louganis announced he was about to take the plunge – into marriage, that is. He and his partner, paralegal Johnny Chaillot, would walk down the aisle in fall 2013, the diver told People magazine.
"I finally met my soul mate – the more I fall in love with Johnny, the more I fall in love with myself. This is what the universe had in store for both of us," Louganis, 53, said.

JUNE 18 →
[{(o)}]|[{(o)}]|[{(o)}]|[{(o)}]| [{(o)}]|[{(o)}]