June 25
[{(o)}]|[{(o)}]|[{(o)}]|[{(o)}]| [{(o)}]|[{(o)}]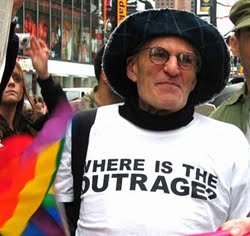 1935 – Born in Bridgeport, Connecticut, Larry Kramer was a dramatist, author and gay rights activist of huge importance (d.2020).
Educated at Yale, graduating in 1957, he spent most of the 1960s living in London and working in the film industry. He wrote the screenplay for
Ken Russell
's landmark film adaptation of
D.H. Lawrence
's
Women In Love
.
After returning to the US, Kramer became increasingly involved in gay activism in the '70s. In 1978 he produced the seminal Faggots, which was a hugely successful gay-themed novel, but drew the ire of many gay activists as it was as much a criticism of the hedonistic gay lifestyle as a celebration. With the benefit of hindsight, the book was a warning flag of what was to come.
Larry Kramer was living in New York when the AIDS epidemic began in 1981. He responded by writing articles urging action in response to the rapid and alarming new crisis in the New York Native. He was one of the founders of the Gay Men's Health Crisis (GMHC) organisation, the first major AIDS advocacy group, which survives to this day. Increasingly disillusioned with the response to the AIDS crisis by the US government and the gay community, he was one of the founders of the AIDS Coalition to Unleash Power (ACT-UP), a much more radical and militant advocacy group, which again continues today.
His 1985 play The Normal Heart, about the early years of AIDS, is one the most important cultural responses to the crisis. He has continued to produce plays, political writings and essays critical of the US government and the hedonistic refusal of the gay community to take the battle for gay rights much further than its early achievements, or to maintain the pressure to adequately battle the on-going spread of AIDS. Kramer looks for more than the right to disco.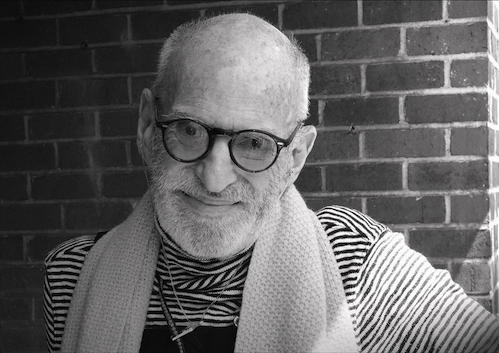 Diagnosed with HIV himself in the 1990s, Kramer has become more involved in treatment issues, focusing on making treatment more readily available to people with HIV/AIDS.
In 2001, Yale finally accepted a donation of Kramer's literary and political papers and an endowment of $1m to create a gay and lesbian studies course - '... to teach gay history, unencumbered with the prissy incomprehensible gobbledygook of gender studies and queer theory'.
After the November 2004 Presidential elections, Kramer gave a widely covered speech declaring that gay rights were 'officially dead' in America, that most homosexuals were too busy with drugs or sex to care about their future, and that AIDS was exploited as part of a long-range plan by the government to exterminate homosexuals. He also blasted the Human Rights Campaign (HRC) and other gay organisations for what he saw as timidity and selfishness.
In March 2007 Larry Kramer spoke at a celebration to mark the 20th anniversary of ACT-UP and subsequently wrote an open letter to the American people published in the Los Angeles Times asking why straight people "hate gay people so much".
On July 24, 2013 in New York City, Kramer married his partner, architectural designer David Webster. They have been together since 1991. It was Webster's jilting of Kramer in the 1970s that inspired Kramer to write Faggots. When asked about their reunion decades later, Webster replied, "He'd grown up, I'd grown up."
Larry Kramer died from pneumonia on May 27 2020.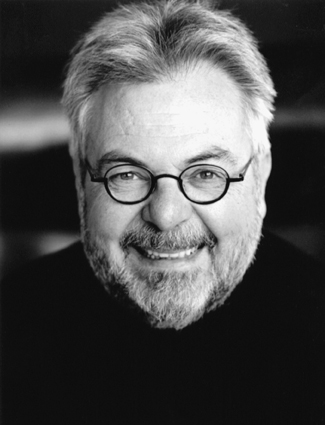 1942 – Michel Tremblay, born in Montreal, Quebec, is a Canadian novelist and playwright. Tremblay grew up in the Plateau Mont-Royal, a French-speaking neighbourhood of Montreal, at the time of his birth a neighbourhood with a working-class character and joual dialect, something that would heavily influence his work.
Tremblay's first professionally produced play, Les Belles-Sœurs was written in 1965 and premiered at the Théâtre du Rideau Vert on August 28, 1968. Its impact was huge, bringing down the old guard of Canadian theatre and introducing joual to the mainstream. It stirred up controversy by portraying the lives of working class women and attacking the straight-laced, deeply religious society of mid-20th century Quebec.
The most profound and lasting effects of Tremblay's early plays, including Hosanna and La Duchesse de Langeais, were the barriers they toppled in Quebec society. Until the Quiet Revolution of the early 1960s, Tremblay saw Quebec as a poor, working-class province dominated by an English-speaking elite and the Roman Catholic Church. Tremblay's work was part of a vanguard of liberal, nationalist thought that helped create an essentially modern society.
His most famous plays are usually centered on homosexual characters. The women are usually strong but possessed with demons they must vanquish. It is said he sees Quebec as a matriarchal society. He is considered one of the best playwrights for women.
He has been openly gay throughout his public life, and he has written many novels (The Duchess and the Commoner, La nuit des princes charmants, Le Coeur découvert, Le Coeur éclaté) and plays (Hosanna, La duchesse de Langeais, Fragments de mensonges inutiles) centred on gay characters.
In a 1987 interview with Shelagh Rogers for CBC Radio's The Arts Tonight, he remarked that he has always avoided behaviours he has considered masculine; for example, he does not smoke and he noted that he was 45 years old and did not know how to drive a car. "I think I am a rare breed," he said, "A homosexual who doesn't like men." He claims one of his biggest regrets in life was not telling his mother that he was gay, before she died.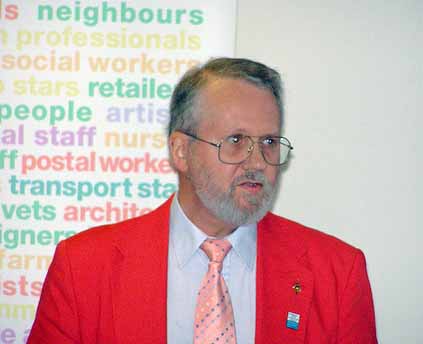 1945 – Rictor Norton, PhD, is an American-born author, social and literary historian and writer, specialising in gay history. Rictor Norton was born in New York. He gained a BA from Florida Southern College in 1967, and a PhD from Florida State University in 1972. His doctoral dissertation was on homosexual themes in English Renaissance literature. He worked as an lecturer at Florida State University from 1970-72, where he taught a course on gay and lesbian literature in 1971, one of the earliest gay courses in the United States. He was an active member of the Gay Liberation Front from 1971-72, and was involved in campaigning for the repeal of Florida's sodomy statute.
In 1973, he moved to London, UK, where he has lived since, working as a journalist, publisher, researcher and freelance scholar. He worked as a research editor for the fortnightly London newspaper Gay News from 1974 to 1978. He wrote articles on gay history and literature for publications such as Gay Sunshine and The Advocate throughout the 1970s, and for Gay Times later.
Norton's first book grew out of his PhD thesis on homosexuality in English Renaissance Literature. It was published as The Homosexual Literary Tradition (1972).
Norton has published many academic articles in literary journals in the US and UK. He has also contributed to Sex Doctors and Sex Crimes, a contributor of entries to Who's Who in Gay & Lesbian History (Routledge, 2001) and a contributor to the Oxford Dictionary of National Biography.
His recent work includes Mother Clap's Molly House (1992; 2nd edition 2006), a history of the Molly House in England, and The Myth of the Modern Homosexual, a critique of social constructionism and the Foucauldian model of sexuality. His work My Dear Boy (1998) edits sixty sets of love letters from men to other men throughout history, from Ancient Rome to Twentieth-century America.
He maintains an extensive website on Gay History and Literature, with large subsections on Homosexuality in Eighteenth-Century England: A Sourcebook and on the 'father of gay history' John Addington Symonds, as well as a non-gay site on Early Eighteenth-Century Newspaper Reports: A Sourcebook.
In December 2005 he formed a civil partnership with his partner of thirty years.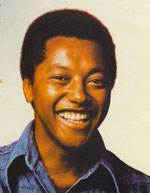 1945 – Singer, songwriter, playwright and poet Labi Siffre was born to a Barbadian/Belgian mother and Nigerian father in London. He is probably best known for his two biggest hit songs It Must Be Love (1971) later covered by Madness, and the Ivor Novello award-winning anti-Apartheid song (Something Inside) So Strong (1987).
In recent years he has concentrated on expressing himself through theatre and poetry, although he released an album of new material in 2006.
He met his partner, Peter Lloyd, in 1964 and in December 2005, after more than 40 years together they became civil partners as soon as this was possible in the UK. They remained together until Lloyd's death in 2013.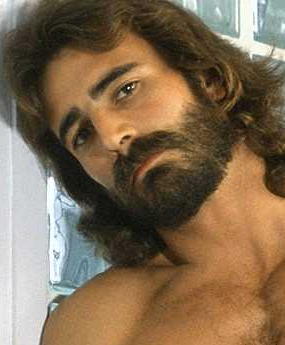 (Click for Full Monty)
1952 – Al Parker (né Andrew Okun) (d.1992) was gay American pornographic actor (porn star), producer, and director. Raised in the Greater Boston area, at 5' 7" tall, Parker was best-known for being well-groomed and having the lean moustached physique popularised in San Francisco's Castro neighbourhood as the ideal Castro clone. He was also possessed of the other key requirement for a successful porn star.
After he moved to California in the mid-70s, Parker met handsome veteran Richard Cole, a man a dozen years his senior. Cole introduced Parker to the guiltless sexual hedonism of the age. After arriving in California, Parker was employed by Hugh Hefner at the Playboy Mansion West as a butler. Parker's career in gay film started when he was 'discovered' by the legendary Rip Colt, founder of Colt Studios. It was Colt who gave him the name 'Al Parker'.
Parker began his film making career when he was signed by Brentwood Studios. He made 12-15 minute loop films shot on 8 mm film reels. Later in life Parker and Cole put a bed in the back of their van to use for their sexual pickups during their cross-country trips. In 1980 the pair formed Surge Studio to produce Al Parker films and videos.
Parker was a producer, director and actor. Surge Studios started making larger budget 'theme' features and not just the 'film loops'. Many of the films were shot out of Parker's home in Hermosa Beach, California. Surge Studios was one of the first studios to mandate safe sex practices when AIDS appeared.
Parker's partner, Cole, died of AIDS in 1986. Following Cole's death Parker continued in the adult film business and began a relationship with Canadian porn star Justin Cade.
Al Parker died from complications of AIDS in 1992. He was just 40 years old. Parker's remains were cremated and a memorial service was held at his private residence.
Parker is the subject of Roger Edmonson's biography Clone: The Life and Legacy of Al Parker Gay Superstar.
Performers in gay pornography hold a relatively esteemed position in gay culture, in contrast to their heterosexual counterparts. This is largely due to the fact that hard core pornography itself is such an integral and accepted part of gay male life, especially in comparison to the marginalized position straight pornography holds for its audiences.
- Joe A Thomas – glbtq encyclopedia
In the 70s especially, the porn star was a potent symbol of gay sexuality and gay liberation. Al Parker was one its brightest stars.

1962 – U.S. Supreme Court rules in MANual v. Day that photos of nude and semi-nude men designed to appeal to homosexuals are not obscene and may be sent through the U.S. mail. It was the first case in which the Court engaged in plenary review of a Post Office Department order holding obscene matter "nonmailable."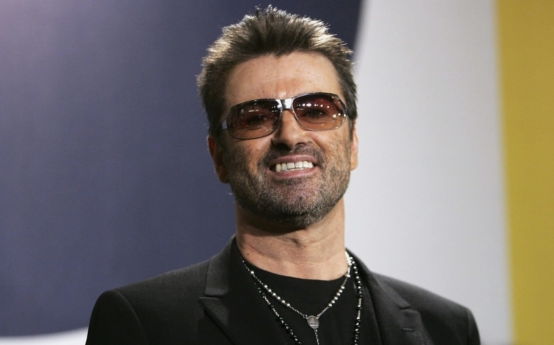 1963 –George Michael (né Georgios Kyriacos Panayiotou) was born in East Finchley, London (d.2016). He first found fame with his school friend Andrew Ridgely in the hugely successful 80s pop duo Wham! But George was always really a solo artist with a best mate along for the ride and he released two successful solo singles - both now classics - Careless Whisper (1984) and A Different Corner (1986). In '86, the inevitable happened and Wham! split.
George Michael has released relatively few solo albums in the ensuing 20+ years but has achieved global record sales of 80 million, mostly in the early years when he was truly a global superstar:
Faith (1987), which spawned 4 US number 1 singles, Listen Without Prejudice Vol 1 (1990), Older (1986), Ladies & Gentlemen: The Best of George Michael (1998), a poorly received album of covers Songs From the Last Century (1999) and Patience (2004). Another greatest hits album Twenty Five was released in 2006 to coincide with his first tour for 15 years.
George's solo career has been beset by a number of personal problems which have combined to dwindle his output and ultimately his success, although some beautiful music has come as a result: a 1993 court case with his record label; a reluctance to appear in videos; a refusal to tour for over 15 years; the death of his lover from an AIDS-related illness - George was still officially in the closet at this point; the death of his mother from cancer; and his arrest in 1998 for 'engaging in a lewd act' with an undercover police officer in a public restroom in a Beverley Hills park.
Ironically, this forced coming out boosted his popularity in the UK, gave him a huge hit with Outside and tied in with his Ladies & Gentlemen best of album. Less ironically, the scandal destroyed his career and credibility in a less-forgiving US, and he is no longer really a global superstar, although his 2006-8 live appearances demonstrated his resilience as a star and the strength of his (surprisingly brief) catalogue.
At the age of 19, Michael told Andrew Ridgeley and close friends that he was bisexual. Michael also told one of his two sisters, but he was advised by friends not to tell his parents about his sexuality. In a 1999 interview with The Advocate, Michael told the Editor in Chief, Judy Wieder, that it was "falling in love with a man that ended his conflict over bisexuality." "I never had a moral problem with being gay," Michael told Wieder. "I thought I had fallen in love with a woman a couple of times. Then I fell in love with a man, and realized that none of those things had been love." In 2007, Michael said he had hidden the fact he was gay because of worries over what effect it might have on his mother.
Speaking about his time with Wham! in the 1980s, Michael said: "I used to sleep with women quite a lot in the Wham! days but never felt it could develop into a relationship because I knew that, emotionally, I was a gay man. I didn't want to commit to them but I was attracted to them. Then I became ashamed that I might be using them." In 2009, Michael said: "My depression at the end of Wham! was because I was beginning to realise I was gay, not bisexual."
Michael established a relationship with Anselmo Feleppa, a Brazilian dress designer, whom he had met at the 1991 concert Rock in Rio. Six months into their relationship, Feleppa discovered that he had HIV. Michael later said: "It was terrifying news. I thought I could have the disease too. I couldn't go through it with my family because I didn't know how to share it with them – they didn't even know I was gay." In 1993, Feleppa died of an AIDS-related brain haemorrhage.
In 1996, Michael entered into a long-term relationship with Kenny Goss, a former flight attendant, cheerleader coach and sportswear executive from Dallas. They had homes in Dallas and an £8 million mansion in Highgate, North London. In late November 2005, it was reported that Michael and Goss would register their relationship as a civil partnership in the UK, but because of negative publicity and his upcoming tour, they postponed it to a later date. On 22 August 2011, the opening night of his Symphonica world tour, Michael announced that he and Goss had split two years earlier.
George Michael remains a great and enduring songwriter, a powerful and emotional singer, a charismatic performer and a celebrity we can't get enough of - even if he does take himself too seriously, is always having public spats with Elton John and mishaps in his several cars - allegedly due to his deep love of the demon weed. Michael claims to use cannabis as an aid to creativity and to fight off depression.
In 2006 George Michael undertook a successful arena tour of Europe and the UK - his first live tour for 15 years. Following this success, Michael undertook a major stadium tour in 2007 and in 2008 finally returned to North America to tour, also appearing on the American Idol 2008 finale.
In 2008 he announced two final shows for London's Earl Court and that he would once again retire from the live stage. In 2009 he duetted on Don't Let The Sun Go Down On Me with eventual winner Joe McElderry on The X-Factor finale. He undertook a short tour of Australia in 2010 and appeared at the Sydney Gay and Lesbian Mardi Gras after-party.
In early-2008 he signed a major deal with Harper Collins to write a 'no-holds barred' autobiography.
On Christmas morning, December 25 2016, he was found dead in bed in his home, apparently of a heart attack.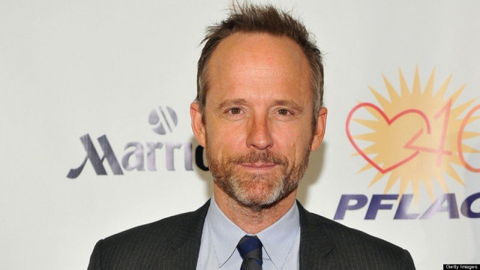 1963
– Today's the birthday of American actor
John Benjamin Hickey
. Born in Texas, Hickey has had a career in stage, film and television. On Broadway, he originated the role of Arthur in
Terrence McNally
's Tony Award-winning play
Love! Valour! Compassion!
in 1995, a role he would recreate for the 1997 film version. He played Clifford Bradshaw in the 1998 revival of
Cabaret
, which won the Tony for Best Revival of a Musical, and played Reverend John Hale in the Tony-nominated 2002 revival of
Arthur Miller
's
The Crucible.
Hickey's best-known television role is perhaps that of Philip Stoddard on the short-lived gay-themed ABC sitcom It's All Relative. He appeared in Transformers: Revenge of the Fallen, the sequel to the 2007 film. In 2010 he starred with Laura Linney in the first season of the HBO series "The Big C."
Hickey was born in Plano, Texas. He is openly gay; his longtime partner is Modern Family writer Jeffrey Richman.

1970 – The Vatican issues a statement reaffirming its stance that homosexual unions are a "moral aberration that cannot be approved by human conscience."

1977 – The newly formed Coalition to Stop Anita Bryant organizes demonstration in Toronto. It is the first of several coalitions and public actions across Canada reacting to Anita Bryant's anti-gay crusade.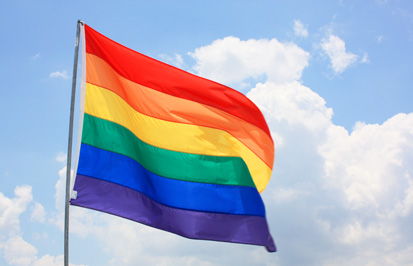 1978
– On this date the
Rainbow Flag
, created by
Gilbert Baker
, was first displayed in the San Francisco Gay Pride Parade. It has been suggested that Baker was inspired by
Judy Garland
's singing
"Over The Rainbow."
The original flag actually consisted of eight stripes; Baker assigned specific meaning to each of the colors as follows:
Hot pink: sexuality
red: life
orange; healing
yellow: sunlight
green: nature
turquoise; magic/art
indigo: serenity/harmony
violet: spirit

After the assassination of Harvey Milk there was an increased demand for the flag. To meet that demand, the Paramount Flag Company began selling a version of the flag using stock rainbow fabric consisting of seven stripes of red, orange, yellow, green, turquoise, blue, and violet. As Baker ramped up production of his version of the flag, he too dropped the hot pink stripe because of the unavailability of hot-pink fabric.
In 1979 the flag was again modified. When hung vertically from the lamp posts of San Francisco's Market Street, the center stripe was obscured by the post itself. Changing the flag design to one with an even number of stripes was the easiest way to rectify this, so the turquoise stripe was dropped, which resulted in a six stripe version of the flag - red, orange, yellow, green, blue, and violet.
In the early years of the AIDS epidemic, AIDS activists designed a "Victory over AIDS" flag consisting of the standard six-stripe rainbow flag with a black stripe across the bottom. Leonard Matlovich, himself dying of AIDS-related illness, suggested that upon a cure for AIDS being discovered, the black stripes be removed from the flags and burned.
The flag has become an international symbol for liberty of sexual expression and a galvanizing icon for GLBT people struggling for liberty, respect and for the very right to survive. The flag has been flown in almost every country in the world where people have demanded their rights as Gay people. It has become a symbol at the highest moments of celebration and at the darkest days of the AIDS pandemic and at street vigils for justice after hate crimes.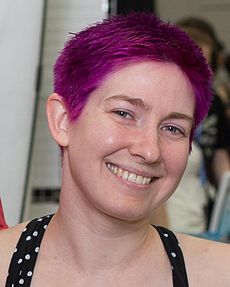 1983 – Erika Moen is an American comic book artist born in 1983 and based in Portland, Oregon.
Moen graduated from Pitzer College with a BA in Illustrated Storytelling in 2006.[1] She identifies as queer. She and her husband, fellow artist Matthew Nolan, have been married since October 2008.
Moen is the creator of the self-published autobiographical on-line comic DAR! which has been collected into self-published print volumes. She also has contributed comic work to Best Erotic Comics 2008 (Last Gasp), True Porn Volume 2 (Alternative Comics), Flight Volume 1; and Unsafe for All Ages, a collection of erotic short stories by gay and lesbian artists published by Prism Comics in 2005. In 2004, Moen was profiled as a promising new talent "taking over the comic world with her stories about queer culture, sex, humor and cute girls" by Sequential Tart.
In 2011, she began collaborating with Marvel Comics writer Jeff Parker on Bucko, a murder mystery/farce webcomic set in Portland. The story concluded in 2012, and was published in a collected volume by Dark Horse Comics.
Moen is a member of Periscope Studio. She was among the comic book artists featured at the 6th annual Stumptown Comics Art Show in April and May 2010 at the Portland Center for the Performing Arts.
Since April 2013 Moen has been working full-time on her current webcomics project Oh Joy, Sex Toy, which centers around "reviews of everything that relates to sex, sexuality and the sex industry". The series, which updates with a new review every Tuesday, has garnered a great deal of positive attention, including a reference in Dan Savage's advice column Savage Love. Strips have also been syndicated on several sex-positive sites including Bitch Media and Fleshbot.

2008 – The ACLU of Northern California reached a settlement with the Upper Lake Union School District that contained a comprehensive series of steps the district will undertake to protect students from anti-Gay harassment and discrimination. The agreement was on behalf of a student who was persistently subjected to verbal taunting and physical abuse throughout elementary and middle school based on his perceived sexual orientation. The ACLU-NC sought this settlement in light of federal and state laws that allow for school administrators to be held liable if they fail to take adequate measures to remedy anti-LGBT harassment and discrimination.

JUNE 26 →
[{(o)}]|[{(o)}]|[{(o)}]|[{(o)}]| [{(o)}]|[{(o)}]