October 8
[{(o)}]|[{(o)}]|[{(o)}]|[{(o)}]| [{(o)}]|[{(o)}]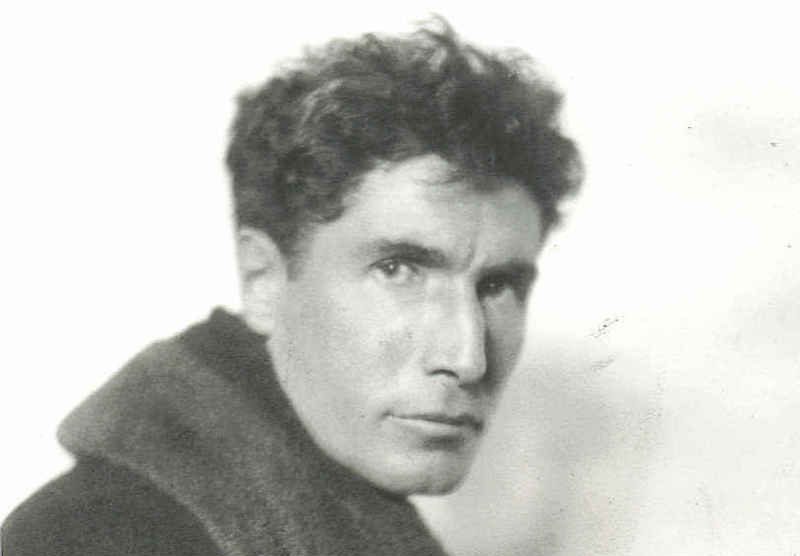 1872 - John Cowper Powys, British (English-Welsh) writer, lecturer, and philosopher was born (d.1963). Powys' novels are legendary for their massive size and numerous characters. In addition to their scope Powys' books can be difficult because of their obscure references to Welsh culture and mythology. Other sources of difficulty for the contemporary reader are Powys' obsession with the occult and an animist world view which, among other things, endows inanimate objects like the sun in A Glastonbury Romance with souls and points of view.
The appeal of Powys eludes some, while others are deeply moved. Because of this, his challenging works have never been fashionable, yet they have won a loyal following nevertheless. They have been praised by talents as diverse as novelists Henry Miller, Robertson Davies, and classical pianist Glenn Gould. Film director John Boorman wrote in his autobiography that early in his career he contemplated making a movie based on "A Glastonbury Romance," a modern adaptation of the myth that Joseph of Arimathea possessed the Holy Grail.
Powys wrote that the hero of the novel is autobiographical. Since the novel is about a young man who loves a male friend better than his lady love, does this suggest that he had had a male-male relationship as well as his relationships with his wife Margaret Lyon and later his female partner Phyllis Playter?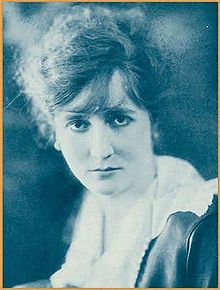 1874 – Today the American actress of stage and silent cinema star of the early 20th century Nance O'Neil was born (d.1965). She was married to actor Alfred Hickman, but was perhaps best known for her association and purported romantic affair with the notorious Lizzie Borden. Her films include Ladies of Leisure, Royal Bed, and The Rogue Song (all in 1930), Cimarron and Transgression (1931), and False Faces (1932), which proved to be her final film.
In 1904, O'Neil met Lizzie Borden in Boston. The two had a close friendship, possibly lesbian, which incited considerable gossip-mongering.
O'Neil was portrayed in the musical Lizzie Borden: A Musical Tragedy in Two Axe, where she was played by Suellen Vance. The women's friendship was also explored in the 2010 play Nance O'Neil by David Foley.

1904 – In Germany, lesbian feminist Anna Ruhling spoke at an annual meeting of the Scientific Humanitarian Committee, one of the earliest gay organizations. She criticized the women's movement for not taking an active role in ending the oppression of lesbians.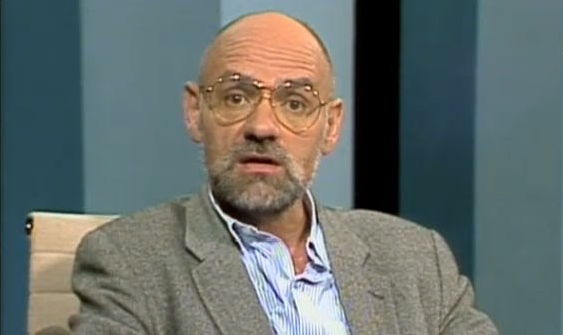 1935 – André Ratti, born in Basel, was a Swiss television journalist (d.1986).
Ratti had worked at Walter Verlag, a Swiss publishing house, in Olten since the 1960s. In the 1970s, he took on increasingly scientific topics. He made a name for himself with the TV program Menschen Technik Wissenschaft (MTW) , which he launched and moderated.
When he found out in 1985 that he had AIDS , he took a career break. He was elected the first president of Swiss AIDS Federation. At their first press conference on July 2, 1985, he announced: "My name is André Ratti, I'm 50, homosexual, and I have AIDS." His participation in meetings was very limited as the disease progressed.
In 1983 he gave
Markus Kutter
the idea for a feature film that was made in 1990:
The Death of Basel
, directed by
Urs Odermatt
.


Added 2023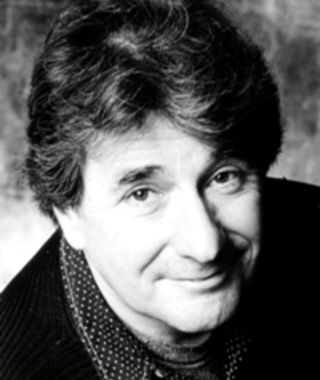 1939 – William Corlett (b.2005) was an English actor and playwright who became best known for his young-adult books, ranging from fantasy to nonfiction and often addressing themes on homosexuality.
Attending the Royal Academy of Dramatic Art in the mid-1950s, Corlett resolved to become a stage actor. He spent the late 1950s and much of the 1960s performing in plays across England and began writing his own plays as well. Among his early plays are Another Round (1963), Flight of a Lone Sparrow (1965), Tinker's Curse (1969), and The Deliverance of Fanny Blaydon (1971).
As television gained an audience, he also wrote for this medium, penning movies and scripts for adult and children's television series. His work for television earned him three New York International Film and Television Festival gold awards, and he won two Writer's Guild awards for his contributions to the children's television series The Paper Lads in 1977.
By the mid-1970s, however, Corlett was gaining even more attention as a novelist. A homosexual himself, his trilogy of young-adult novels, including The Gate of Eden (1974), The Land Beyond (1975), and Return to the Gate (1975), features a homosexual protagonist, a daring move when such topics were still not generally accepted.
He later won fans with his fantasy trilogy, "The Magician's House" (1990–92), which he also adapted for television. The television versions, broadcast in 1999 and 2000, earned him Writers' Guild awards and nominations for both Emmy and British Academy of Film and Television Arts awards.
Corlett, who also produced a number of religious nonfiction titles over the years, such as The Question of Religion (1978) and The Buddha Way (1979), again addressed the theme of homosexuality in his book Now and Then (1995) and the more lighthearted comedy Two Gentlemen Sharing (1997). His final work, Kitty (2004), is a bittersweet fantasy about a pair of dogs seeking a final resting place.
He died August 16, 2005, in Sarlat, France.

1956 – The U.S. Supreme Court refuses to hear a consensual sodomy case from Pennsylvania.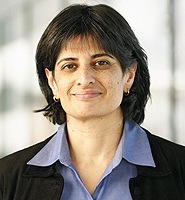 1958 – Today's the birthday of attorney, author, activist and former executive director of the Arcus Foundation Urvashi Vaid.
Born in New Delhi, India, Vaid moved with her family to Potsdam, New York as a child. Vaid's interest in politics began at the age of 11 at an anti-war protest. In 1979, Vaid graduated from Vassar College. She received her law degree in 1983 from Northeastern University, where she founded the Boston Lesbian/Gay Political Alliance.
From 1983 to 1986, Vaid served as staff attorney for the National Prisons Project of the American Civil Liberties Union. She litigated class action lawsuits to challenge prison conditions and initiated the organization's HIV/AIDS inmate project. In 1986, Vaid joined the National Gay and Lesbian Task Force (NLGTF), where she worked for 10 years—first as media director, then as executive director, and finally as director of the NGLTF Policy Institute. In 2005, Vaid became the executive director of the Arcus Foundation, a private grant-making foundation focused on achieving social justice inclusive of sexual orientation, gender identity and race.
In 1991, The Advocate named Vaid Woman of the Year. In 1994, Time magazine named her to its list of 50 key leaders under 40, and in 2009, Out magazine named Vaid one of the 50 most influential men and women in America.
Vaid is the author of
"Virtual Equality: the Mainstreaming of Gay and Lesbian Liberation"
(1995), a political analysis of the GLBT movement. She lives with her longtime partner, comedian
Kate Clinton.

c.1960 – James Magruder is an American playwright, author, and translator. Magruder received his doctorate in dramaturgy and dramatic criticism at the Yale School of Drama. He is best known for his work on Broadway where he wrote the book for the musical Triumph of Love and adapted the book for the musical Head over Heels.
His translation,
Three French Comedies
was named an "Outstanding Literary Translation of the Year" by the American Literary Translators Association. He has also published a short story collection,
Let Me See It
(2014), and two novels,
Sugarless
(2009) and
Love Slaves of Helen Hadley Hall
(2017).
Sugarless
was a Lambda Literary Award finalist and was shortlisted for the VCU Cabell First Novelists Award and the 2010 William Saroyan International Writing Prize.
His great debut novel Sugarless is about a horny gay teen growing up with religious parents in Florida in the 1970s.
His longtime partner is Stephen Bolton.

1972 – The 6th annual convention of the Association for the Advancement of Behavioral Therapy was greeted by approximately 100 demonstrators protesting the continued use of aversion therapy in an attempt to alter sexual orientation.

1973 – The Arkansas Supreme Court upholds the constitutionality of the state's sodomy law and upholds a sentence of eight years in prison for a private, consensual act.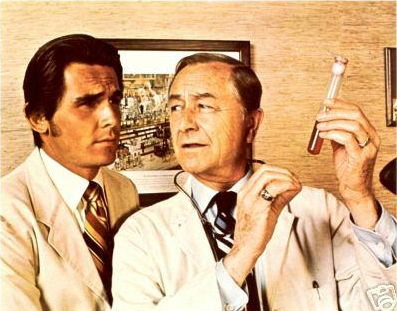 "It proves you are my son!
We've been committing incest all season!"
1974 – On this date the ABC national television medical drama Marcus Welby M.D. aired one of the most homophobic episodes in television history. "The Outrage" featured a male science teacher who rapes a student.
This kind of demonizing wasn't new in popular media. It wasn't even new to Marcus Welby, as the year before the show had aired an episode "The Other Martin Loring," about a middle-aged man whom Welby advises to resist his homosexual impulses. The Gay Activist Alliance responded to that earlier episode by occupying ABC's New York headquarters and picketing.
When Welby aired this second offensive episode, the recently formed National Gay Task Force mounted a campaign targeting advertisers and affiliates. Forging alliances with the American Federation of Teachers, the AFL-CIO and the American Psychiatric Association, the coalition was successful in dissuading 17 ABC affiliates, including those in Boston and Philadelphia, from running the episode. Demonstrations were held on the day of the broadcast outside stations in Dallas, San Francisco, Madison, Chicago, Denver, Los Angeles, Washington, D. C. and in small towns in Ohio, Iowa, Mississippi, Texas and Idaho. This was the first known instance of network affiliates refusing a network episode in response to protests.
The Washington, D.C. affiliate ran disclaimers before and after "The Outrage" to clarify that homosexuality did not equal pedophilia. Several sponsors, including Bayer, Gallo Wine, Listerine, Ralston-Purina, Colgate-Palmolive, Shell Oil, Lipton, American Home Products, Breck, Sterling Drug and Gillette, refused to advertise during the episode. Lower ratings and reduced ad sales translated into a good deal of lost revenue for ABC and, following another successful protest (against NBC, centered on a Police Woman episode about a trio of killer Lesbians), the network decided not to rerun "The Outrage" (NBC also withdrew the Police Woman episode from its rerun schedule).
ABC remained unresponsive, but regarding the quality of the episode, the critical response was largely scathing. John J. O'Connor, writing for The New York Times, called the script and the production "dreadful". Critic Frank Swertlow for United Press International, was more harsh, saying the episode was about "a sensitive subject wrapped in a can of garbage [that] has been raised to a level it does not deserve".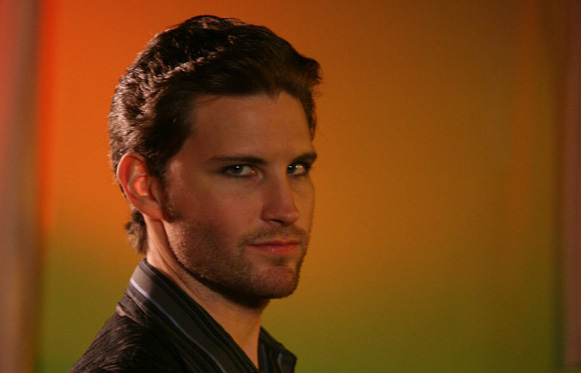 1976 – Peter Stickles is an American actor. He is best known for his role as the voyeuristic Caleb in the John Cameron Mitchell film Shortbus and as Damian, leader of a gay vampire cult, in the here! original series The Lair.
Stickles was cast in Shortbus in 2003 from amongst some 400 actors who submitted audition tapes for the film, which was initially known as "Sex Film Project." No script had been written prior to casting and the story was built out of improvisational sessions once the cast was in place. The voyeuristic aspect of Caleb's character grew in part out of Stickles's own interests at the time.
"I was exploring sex clubs at the time and not necessarily participating but watching from afar. I think John [Cameron Mitchell] was attracted to the idea of this whole voyeuristic aspect of the character. ... How far would you go to touch somebody from afar?"
Stickles starred in The Lair, which premiered on here! in June 2007. His character, Damian, is the leader of a gay vampire cult. The series, although not critically well-reviewed, was renewed for a second season which premiered in late 2008.
He is married to fellow-actor Michael Carbonaro.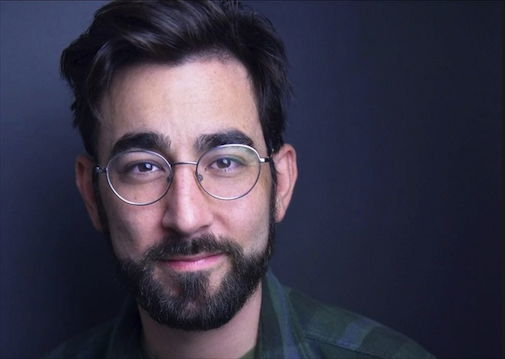 1985 – Max Crumm is an American Broadway and film actor and the winner of the role of "Danny" on the televised Grease: You're the One that I Want! competition. He starred in the 2007 Broadway revival of Grease. Since then, Crumm has had a successful career doing theater in New York City.
Crumm was born in Pasadena, California and grew up in Phoenix, Arizona. Growing up in an artistic household, he was cast in his first musical, Anything Goes, at the age of 6 as a tap dancing sailor with his parents theatre company. He pursued his career in acting attending the American Academy of Dramatic Arts in Hollywood. In 2006, he auditioned to be a contestant on the Grease competition, and although criticized for his "slacker" attitude, he won over the judges with very entertaining performances in which he displayed a keen sense of humor and proceeded to the finals of the show.
Crumm took a temporary hiatus from acting as a result of pressure he felt from not coming out to the public as a homosexual. In an interview with broadway.com on his return to acting, Crumm revealed this information and came out, openly gay.
On July 8th 2014, Max took over the lead male role of Matt in "The Fantasticks" Off-Broadway at the Snapple Theater Center complex in the heart of Times Square. "The Fantasticks" is the longest-running musical in the world.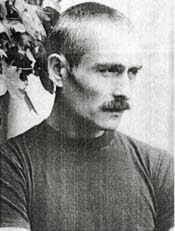 1989 – Died: Robert I. McQueen, (b.1942), former editor of the Advocate died at home in Los Angeles of AIDS.
Born in Price Utah, he graduated from the U of U in 1967. In 1969 he earned a graduate degree in Journalism and his first job was with the Salt Lake Trubune. In November 1975 David B. Goodstein hired McQueen as editor of The Advocate. In 1984 McQueen was named editor-in-chief until his retirement in July 1988. During his tenure as editor The Advocate grew from a local Los Angeles paper to a magazine with international distribution.
Robert McQueen once related a very personal Latter Day Saints mission experience in the early 1960s LDS Austrian Mission. Elder McQueen had given up on God loving him because of being gay. "It angered me," The Advocate editor confessed, "that a 'loving' God could be so unfair." One day in "the middle of a blinding blizzard, nearly blinded by my tears and the heavy snow," the young missionary left his companion and ended up in a Vienna park. "As alone as I have ever been, I shook my umbrella at the sky and, in a rage, screamed: 'You're a rotten God if you hate me because I'm gay. How can I believe in you?' The snow stopped with my words. Stunned, I stood there in the evening hush listening to a calm, firm voice say: 'Believe only in yourself.' Had I had a vision? No, I recognized the voice. It was my own, and it filled me with a sense of calm and assurance I had never known before. Years of guilt and blame were wiped away in that instant."
The young missionary McQueen returned from his mission and in 1964 left the LDS Church after seeing five gay friends commit suicide that year. All of them had unresolved issues with being gay and Mormon theology.
As the editor of The Advocate, McQueen made sure the publication reported on any noteworthy gay news involving the Mormon Church.
A fervent support of Gay rights, McQueen was equally committed to the belief that sex is something to be celebrated not something to be ashamed of. He was survived by Rafael Llanes his lover.

1997 – An episode of the Ellen DeGeneres sitcom titled "Roommates" receives an adult content warning because it contains a kiss between Ellen and another woman. The censorship reportedly infuriated Ellen, with her telling reporters: "I never wanted to be an activist, but now they're turning me into one.'

2003 – The first gay character comes out on Degrassi: The Next Generation. Marco, played by Adamo Ruggiero, comes out in the two-part episode titled "Pride."

OCTOBER 9 →
[{(o)}]|[{(o)}]|[{(o)}]|[{(o)}]| [{(o)}]|[{(o)}]