September 25
[{(o)}]|[{(o)}]|[{(o)}]|[{(o)}]| [{(o)}]|[{(o)}]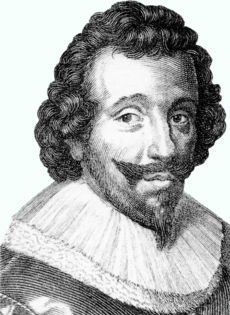 1626 – Died: Théophile de Viau, French poet, philosopher, actor, and libertine. His homosexuality must largely be inferred from his highly personal poetry.
De Viau was born in 1590 in Clairac into a Huguenot family that had recently been promoted to the ranks of the lesser nobility. During his youth, he studied medicine in Bordeaux and Holland; he also joined a troupe of traveling actors for whom he wrote plays.
During Théophile's short life, he suffered attacks —often politically motivated—for his libertine morals and scandalous poetry. Banished from Paris in 1619, he retreated to his family estate at Boussères where he wrote a free verse and prose translation of Plato's Treatise on the immortality of the soul or the death of Socrates, considered at the time to be a libertine text.
Accused by the Jesuit priest Father Garasse and various judges of filling his work with impious and dangerous libertine ideas, Théophile should nonetheless be understood as a remarkable, albeit free thinking, poet.
In September 1623, he was arrested and imprisoned in the Conciergerie where he would remain for almost two years until finally cleared of the charges against him.
On his release, Théophile went into hiding, staying with one friend and then another. Then, on September 25, 1626, at the age of thirty-six, Théophile died in Paris at the home of his influential protector, the Duke of Montmorency.
Although his penchant for male lovers is generally acknowledged, Théophile's homosexuality and indeed all of his intimate relationships remain largely a matter of inference drawn from his highly personal poetry. His contemporary, Tallement des Réaux, refers to Jacques la Vallée des Barreaux as Théophile's widow, thus indicating that their physical relationship was common knowledge at the time.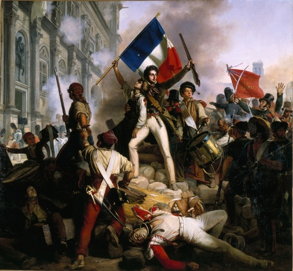 1791 – The French Penal Code Of 1791 was a penal code adopted under the French Revolution between September 25 and 6 October 1791. It replaced the Criminal Ordinance of 1670, and was itself replaced in 1795 by the Code of Offences and Penalties. Revolutionary France adopted a new penal code which no longer criminalized sodomy. France thus became the first West European country to decriminalize homosexual acts between consenting adults.

1845 – Illinois raises the maximum penalty for sodomy from 10 years to life imprisonment.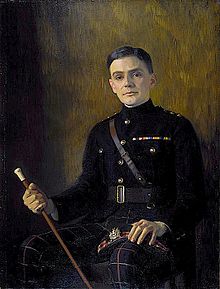 1889 – (Charles Kenneth) Scott Moncrieff (d.1930) was a Scottish writer, most famous for his English translation of most of Marcel Proust's À la recherche du temps perdu, which he published under the Shakespearean title Remembrance of Things Past.
He attended Winchester College and while still a schoolboy, became associated with the Wildean circles of Robert Ross and Christopher Millard, with whom he began a sexual relationship which was to last into his twenties.
In 1908, while a scholar at Winchester College, he published a short story, 'Evensong and Morwe Song', in the pageant issue of New Field, a literary magazine of which he was the editor. The story's sensational opening implies fellatio between two boys at a fictional public school 'Gainsborough' but its action principally concerns the hypocrisy of Headmaster William Carruthers, the elder of the boys who goes on to expel the son of the boy he seduced for the same offence. The magazine was hastily suppressed and Scott Moncrieff was expelled. The story was republished in 1923 by Uranian publisher John Murray in an edition of fifty copies for private circulation only.
After Winchester, Scott Moncrieff attended Edinburgh University, where he undertook two degrees, one in Law and then one in English Literature.
In August 1914 Scott Moncrieff was given an army commission and served on the Western Front from 1914 to 1917. While leading the 1st Battalion in the Battle of Arras he was seriously wounded by a shell explosion. His injuries disqualified him from further active service.
While convalescing in London in 1918, Scott Moncrieff worked in the War Office in Whitehall. He supplemented his income by writing reviews for the New Witness, a literary magazine edited by G K Chesterton. During this time he befriended the young poet Robert Graves. He also succeeded, inadvertently, in earning the life-long enmity of Siegfried Sassoon whose The Old Huntsman he had given a mixed review.
At the wedding of Robert Graves in January 1918 Scott Moncrieff met the war poet Wilfred Owen in whose work he took a keen interest. Through his role at the War Office Scott Moncrieff attempted to secure Owen a Home posting which would have prevented his return to the Front. According to Owen's biographer Dominic Hibberd the evidence suggests a 'brief sexual relationship' between them 'that somehow failed'.
After Owen's death, Scott Moncrieff's failure to secure a "safe" posting for Owen was viewed with suspicion by his friends, including Osbert Sitwell, and Siegfried Sassoon, who already disliked him. During the 1920s, Scott Moncrieff maintained a rancorous rivalry with Sitwell, who depicted him unflatteringly as "Mr. X" in All At Sea. Scott Moncrieff responded with the pamphlet "The Strange and Striking Adventure of Four Authors in Search of a Character, 1926.", a satire on the Sitwell family.
Scott Moncrieff published the first volume of his Proust translation in 1922, and continued until his death in January 1930, at which time he was working on the final volume of the novel. His choice of the title Remembrance of Things Past, by which Proust's novel was known in English for many years, is not a literal translation of the original French. It is, in fact, taken from the second line of Shakespeare's Sonnet 30 ("When to the sessions of sweet silent thought / I summon up remembrance of things past...").
Scott Moncrieff died of cancer at Calvary Hospital in Rome in 1930 and was buried in the Verano Cemetery.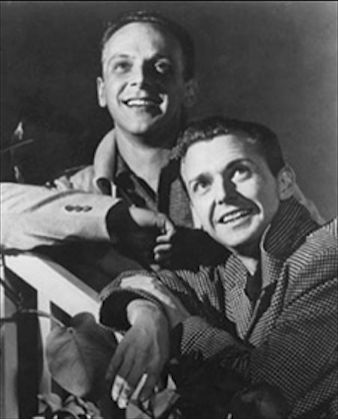 1914 – For over seventy years Robert Wright (d.2005) and (George) Chet Forrest (d.1999) were partners in life and art. Together they wrote music and lyrics for film, stage, and club acts. They specialized in adapting themes from classical music into engaging tunes for movie scores and stage musicals.
Wright, born on September 25, 1914 in Daytona Beach, Florida, took to music at an early age. By the time he met Forrest he was the conductor of a radio show. Brought together by their shared love of music, Wright and Forrest soon began collaborating. In 1934 Forrest, who was working at a Miami nightclub, played for an audition by drag entertainer Ray Bourbon. Forrest and Wright soon began writing material for Bourbon, who the following year took them on a nation-wide tour ending in California, where he helped them pursue their career in music.
At their audition for Metro-Goldwyn-Mayer Forrest and Wright played a dozen of the approximately eighty songs that they had written during the tour. Impressed with their work, studio executives signed them to a seven-year contract.
Wright and Forrest had already written songs or lyrics for several films when they were called upon to provide music for Maytime (1937), which starred Jeanette MacDonald and Nelson Eddy. When producer Hunt Stromberg suggested that Wright and Forrest rework material in the public domain, they used musical themes from operas and from Tchaikovsky's Fifth Symphony to create new songs. Throughout their career they were known for their refashioning of classical works as well as for their original compositions.
During their years at MGM Wright and Forrest were thrice nominated for Academy Awards. Cole Porter, who was working for MGM at the same time as Wright and Forrest, became a great admirer of the pair. The two wrote music and lyrics for dozens of films and shorts at MGM, the last being I Married an Angel (1942), the movie version of the Richard Rodgers and Lorenz Hart musical, for which the studio wanted new lyrics to replace some by Hart that they deemed too risqué.
When their MGM contract ended, Wright and Forrest, who had already done some theater work, gave up writing for movies to devote themselves to the musical stage. They soon had a hit on their hands with Song of Norway (1944), a fictionalized biography of Edvard Grieg, whose music they adapted for the score.
Wright and Forrest are probably best-known for the score of Kismet , which was based on the music of Alexander Borodin and won a Tony Award in 1953. A film version, directed by Vincente Minnelli, came out in 1955. The most popular song from the show, "Stranger in Paradise," has been recorded by many artists, perhaps most notably Johnny Mathis.
They retired to Miami, and Chet Forrest died in 1999. Bob Wright survived his partner by six years and died in 2005.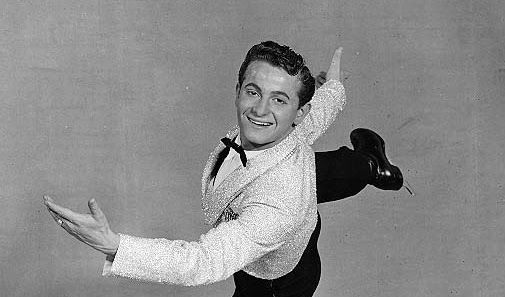 1937 – (Ronald) Ronnie Robertson (d.2000) was an American figure skater who was best known for his spinning ability. He won the silver medal at the 1956 Winter Olympics and twice won the silver at the World Figure Skating Championships. He retired from skating after the 1956 U.S. Championships, where he was nearly disqualified after he was accused by the German Figure Skating Federation for excessive expenses on a European tour. His father, Albert Robertson, a naval architect, accused Hayes Jenkins of trying to disqualify his son. After a huge fight with the U.S. Figure Skating Federation, Robertson was not disqualified after he lost to Jenkins and retired from competitive figure skating and signed a two-year contract with the Ice Capades for $100,000.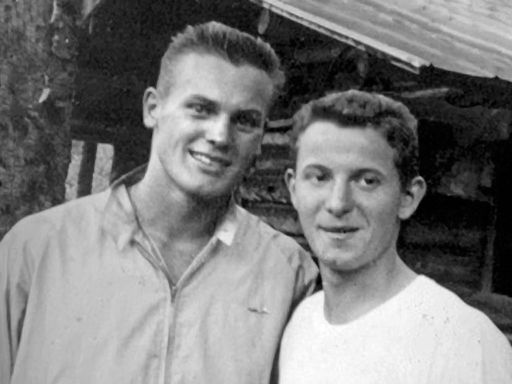 In the 1950s, he had a close personal and sexual relationship with Tab Hunter, who also helped fund his amateur career. Robertson was coached by Gustave Lussi.
Robertson's skating career was also well known on television. He appeared on The Ed Sullivan Show in 1957, and his fast forward upright spin was described as being "faster than an electric fan." He also appeared on The Mickey Mouse Club that year.
After leaving skating to run a small hotel which he owned with his male partner, Ronnie was persuaded by Ted Wilson, a rink designer and manager in Hong Kong, to return to the ice and teach as a guest coach. Ronnie along with former Japanese champion, Sashi Kuchiki, made annual one-month trips to Hong Kong for 10 years teaching at Cityplaza Ice Palace on Hong Kong Island. Ronnie was an extremely popular coach during that period and made a lasting impression with his skills and kindness.
During the 1964–65 New York World's Fair, Ronnie Robertson appeared as the main attraction for Dick Button's Ice Travaganza show. Ronnie Robertson died on February 4, 2000 at a hospital in Fountain Valley, California from complications of pneumonia.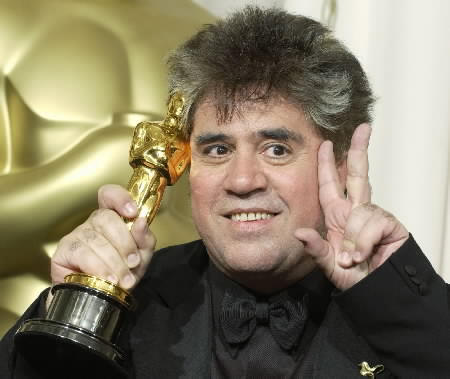 1949 – Pedro Almodóvar Caballero is a Spanish film director, screenwriter and producer. He is the most successful and internationally known Spanish film maker of his generation, having won numerous Academy Awards, BAFTAS, Golden Globes and many more both as writer and director.
In works that always bear his distinct cinematic and narrative style, Almodóvar presents absurd situations tightly framed by the trappings of everyday life. An average-looking nun who methodically seduces "lost women" (Dark Habits, 1983), a modest housewife who discusses her sado-masochistic desires during sewing class (Pepi, Luci, Bom and the Other Girls from the Heap, 1980), and a priest who is slightly disturbed by the return of his altar boy lover as a voluptuous transsexual (The Law of Desire, 1987): these are the forms of queerness that Almodóvar presents as just plain ordinary. The brilliance of the director's cinematic style, however, lies not merely in the amusing creativity of these situations, but also in the yawning gap between their queerness and their everyday context. In fact, Almodóvar's success resides in his ability to stretch the divergence of this queerness and its normalizing context to an extreme without compromising the believability of either. Although he denies that this strategy has anything to do with his being gay or with gay cinema in general, with it he manages to achieve a radical queering of vision.
His films, marked by complex narratives, employ the codes of melodrama and use elements of pop culture, popular songs, irreverent humour, strong colours and glossy décor. Almodóvar never judges his characters actions, whatever they do, but he presents them as they are in all their complexity. Desire, passion, family and identity are the director's favourite themes. Almodóvar's films enjoy a worldwide following and he has become a major figure on the stage of world cinema. The success of his movies has brought awareness to the cause of equal rights.
Against his parents' wishes, Pedro Almodóvar moved to Madrid in 1967. After completing the compulsory military service, the young man from rural Spain found in Madrid of the late 60s the city, the culture and the freedom. His goal was to be a film director, but he lacked the economic means to do it and besides, Franco had just closed the National School of Cinema so he would be completely self-taught. To support himself, Almodóvar worked a number of odd jobs, including a stint selling used items in the famous Madrid flea market El Rastro. He eventually found full-time employment with Spain's national phone company, where he worked for twelve years as an administrative assistant. Since he worked only until three in the afternoon, he had the rest of the day to pursue his own interests.
In the early seventies, Almodóvar grew interested in experimental cinema and theatre. He collaborated with the vanguard theatrical group, Los Goliardos, where he played his first professional roles and met Carmen Maura. He was also writing comics and contributing articles and stories to a number of counter-culture magazines.
Madrid's flourishing alternative cultural scene became the perfect scenario for Almodóvar's social talents. He was a crucial figure in La Movida Madrileña (Madriliene Movement), a cultural renaissance that followed the fall of the Franco regime.
Around 1974, Almodóvar began making his first short films on a Super-8 camera. By the end of the 1970s they were shown in Madrid's night circuit. These shorts had overtly sexual narratives and no soundtrack.
After four years of working with shorts in Super-8 format, in 1978 Almodóvar made his first Super-8, full-length film. In addition, he made his first 16 mm short, Salome. This was his first contact with the professional world of cinema. The film's stars, Carmen Maura and Felix Rotaeta, encouraged him to make his first feature film in 16 mm and helped him raise the money to finance what would be Pepi, Luci, Bom y otras chicas del montón.
Since then he has made 16 cinematic films including Matador (1986), his first major international success Women On the Verge of a Nervous Breakdown (1988), All About My Mother (1999), Talk To Her (2002), Bad Education (2004) and Volver (2006).
He can also be credited with bringing two Spanish stars to an international audience - Antonio Banderas and Penelope Cruz.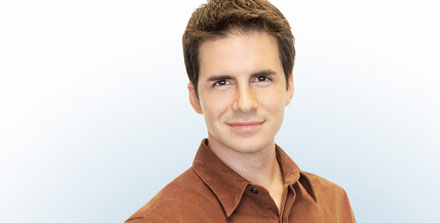 1969 – Hal Sparks, is a television and film actor, comedian and game show host best known for his role as Sharon Gless's son Michael on Queer As Folk. Although he is straight, Sparks was a regular cast member of the breakthrough Showtime television series, Queer As Folk, an American adaptation of the UK series written by Russell T. Davies. According to the IMDb trivia for the American version of the show, The Los Angeles Times had predicted that an American Queer as Folk would be a complete "disaster", but the series lasted five seasons. Sparks appeared in every episode in the television program in the role of Michael Novotny.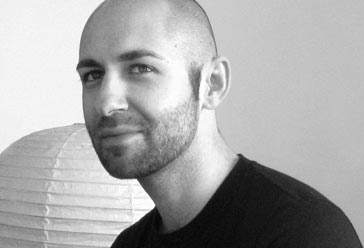 1973 – Benny Nemerofsky Ramsay is a Montreal-born artist and diarist based in Paris, France.
Since 2000 his work has mediated emotional encounters with musical, art historical, and queer cultural material, encouraging deep listening and empathic viewing. Early video work concentrated on critical mimicry of material from popular culture, with references to Madonna, American Idol, Tatu, Françoise Hardy and Kylie Minogue. Recent work focuses on re-examinations of seminal texts, films and video art from queer and art history, working with material by Audre Lorde, Colin Campbell, Rosa von Praunheim, and Harry Hay.
Nemerofsky completed a practice-led PhD at the Edinburgh College of Art in 2019, where he was part of Cruising the 70s: Unearthing Pre-HIV/AIDS Queer Sexual Cultures, a three-year research project led by art historians, cultural anthropologists, and artists in Germany, Poland, Spain, and the United Kingdom. His doctoral research critically examined the museum audio guide as a media form, turning to queer theory and contemporary museum mediation practice to expand and critically reimagine its potential.
Nemerofsky is currently one of nine inaugural artists-in-residence at the Fondation Fiminco, a new cultural institution in Romainville, France. He is a core tutor for the Masters of Artistic Research programme at the Royal Academy of the Arts in The Hague, Netherlands.
Nemerofsky is openly gay.


Added 2023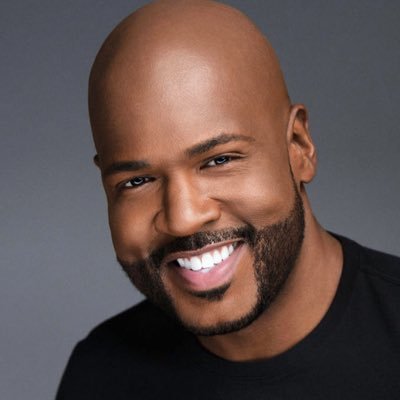 1981 – Victor Blackwell is an American television news anchor who currently co-hosts the weekend edition of i and hosts First of All with Victor Blackwell on CNN.
After college, Blackwell worked as a reporter and fill-in anchor at WHAG-TV in Hagerstown, Maryland. He also worked as a reporter and weekend anchor at WTLV/WJXX in Jacksonville, Florida. Blackwell was the first black main anchor at WPBF in West Palm Beach, Florida. Blackwell joined CNN in 2012 as a correspondent, based at CNN's southeast bureau.
In 2013, Blackwell's exclusive reporting on the mysterious death of Georgia teenager Kendrick Johnson led to investigations by the Office of Secretary of State of Georgia and the US Attorney for Georgia's Middle District. In January 2014, Blackwell was promoted to co-host of New Day Saturday and Sunday with Christi Paul.
On April 19, 2021, he began co-hosting a two-hour afternoon block of CNN Newsroom with Alisyn Camerota. On March 25, 2023 Victor anchored CNN This Morning with Amara Walker. He announced that this was a permanent assignment.
In August 2023, CNN announced a major overhaul of its weekday/weekend programming, in making that announcement Blackwell was named host of a new weekend show called First of All with Victor Blackwell. He will continue as host of CNN This Morning.
Blackwell came out as gay on CNN on December 21, 2013, in an on-air conversation with co-anchor Pamela Brown.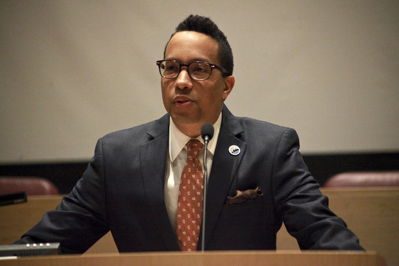 1981 – James Felton Keith, born in Detroit, Michigan, commonly referred to by his initials JFK, is an American engineer, author, and serial entrepreneur. James was the first African-American representative of the LGBT community to run for United States House of Representatives in New York's 13th congressional district. Keith incubated and founded many companies including the conference Personal Data Week, FinTech analytics firm Accrue.com, the Detroit Regional LGBT Chamber of Commerce, and the TV network Slay TV. He was one of the earliest advocates for individual ownership of personal data, and the economic value of it.
A economic activist, he is responsible for the first LGBT Pride games in all four major professional sports leagues in the United States and Canada. During the first pride night at an NFL franchise, he was noted to have engaged the "great equalizer" for LGBT rights in the same way civil rights era activists engaged the business of professional sports. Keith implemented what he calls "economic activism as CEO of Detroit Regional LGBT Chamber of Commerce an affiliate of the National LGBT Chamber of Commerce while advocating to include the B and T in the LGBT chamber to represent bisexual community members.

1984 – Over 5800 Pages of J. Edgar Hoover's personal war on "Sex Deviate" gays is released. He waged an unrelenting war against gays even though he was gay himself and lived with his lover Clyde Tolson for decades.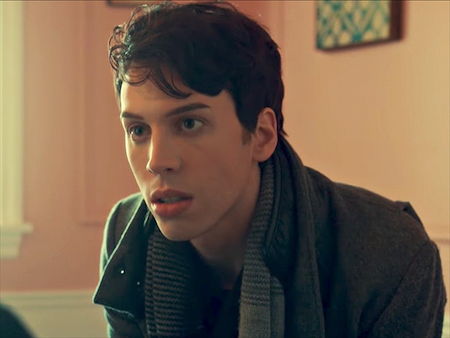 1989 – Jordan Gavaris is a Canadian actor. He is best known for his role as Felix Dawkins in the BBC America and Space television series Orphan Black (2013–2017).
Gavaris was born and raised in Caledon, Ontario, Canada. His father is a Greek immigrant who worked for the Toronto District School Board before leaving to develop real estate in Toronto. His mother was born in Canada, and is of Northern European descent. She formerly had a career with The Globe and Mail. He is the youngest of three children.
Gavaris made his feature film debut in the Canadian independent film, 45 R.P.M. opposite Michael Madsen, Kim Coates, and Amanda Plummer. In 2010, Gavaris co-starred in the Cartoon Network live-action series Unnatural History. He also co-starred in the new original drama Orphan Black for BBC America and Canada's Space.
In 2014, Gavaris won a Canadian Screen Award for Best Supporting Actor and also won a Constellation Award for best performance in an episode. On August 18, 2014, Gavaris was announced as the winner of the 2014 EWwy Award for Best Supporting Actor in a Drama Series.
In 2016, Gavaris appeared in a supporting role in the film Sea of Trees, directed by Gus Van Sant and starring Matthew McConaughey and Ken Watanabe, and 2017 saw him co-star with Lena Olin in the arthouse film Maya Dardel.
Gavaris is openly gay and has been dating actor and screenwriter Devon Graye since September 2013. He is a distant relative of Greek-French director Costa-Gavras.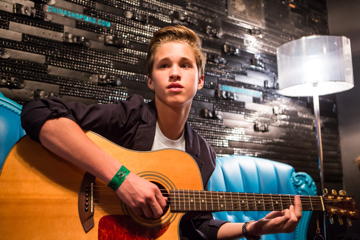 1995 – Ryan Beatty is an American singer. He was born in Clovis, California and now resides in Los Angeles. His debut EP, Because of You debuted at #1 on the iTunes Pop Charts & #7 on the Top 100 in 2012. Beatty's single, "Hey LA" was featured in a nationwide AT&T campaign against texting while driving. Beatty is currently working on his debut album due to release in 2017.
Since 2011, Ryan Beatty has been covering popular songs and posting them on his YouTube channel. The videos have been well received with his most popular song, a cover of Bruno Mars' "Marry You", gaining over 6 million views. He released his debut single "Every Little Thing" in November 2011, which reached #89 on the iTunes Pop Charts. Ryan Seacrest premiered Beatty's debut music video "Every Little Thing" on February 2, 2012, following good response from fans to the trailer.
Beatty went on to release his debut EP Because of You which premiered on Radio Disney on July 23, 2012 and was released to the public exclusively on iTunes on July 24, 2012. Within 24 hours of its release, Because of You landed in the #1 spot on the US Pop Album Charts and #7 spot on the Top Album Charts.
"Hey LA"
was the lead single off of the EP and premiered on Radio Disney to positive response from fans.
Entertainment Weekly
exclusively premiered the music video for the song on September 3, 2012. The performance also received coverage from MTV.
Beatty came out as gay in June 2016, at the age of 20, three weeks after the 2016 Orlando nightclub shooting. He uploaded an Instagram photo of a Gay Power balloon on his Instagram account with the following caption: "proud to be a raging homosexual. it's taken 20 years of suffocating in the closet for me to become comfortable enough to say it, but now I can finally breathe. i did it!"

SEPTEMBER 26 →
[{(o)}]|[{(o)}]|[{(o)}]|[{(o)}]| [{(o)}]|[{(o)}]