CanadianGay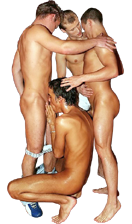 Group Calendar
All times shown are Eastern Time. For local time, click the event title.
(NOTE: if you can't see the calendar below because your browser is blocking it,
you can see it at this link:
CanadianGay Calendar

To view active links, click More Details.

If you want to add an event of national or local interest, email Ted here.
Make the subject: Calendar and include all the details.