August 20
[{(o)}]|[{(o)}]|[{(o)}]|[{(o)}]| [{(o)}]|[{(o)}]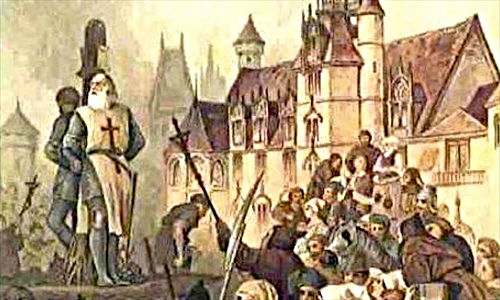 1308 – France: Jacques de Molay (1243 – 1314), the leader of the Knights Templar, who denied sexual relations with two of his servants, finally admits to it. He was the 23rd and last Grand Master of the Knights Templar, leading the Order from 20 April 1292 until it was dissolved by order of Pope Clement V in 1307.Though little is known of his actual life and deeds except for his last years as Grand Master, he is one of the best known Templars.
King Philip IV of France, deeply in debt to the Templars, had Molay and many other French Templars arrested in 1307 and tortured into making false confessions. When Molay later retracted his confession, Philip had him burned upon a scaffold on an island in the River Seine in front of Notre-Dame de Paris in March, 1314. Both the sudden end of the centuries-old order of Templars and the dramatic execution of its last leader turned Molay into a legendary figure.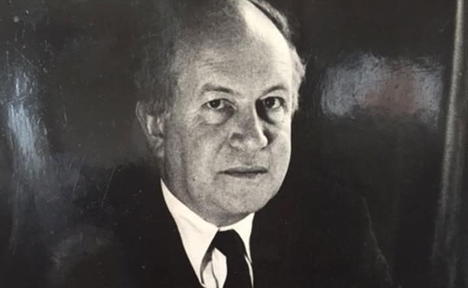 1929 – Brian Rees (d.2016) was a star among his generation of headmasters and an inspired teacher to generations of boys; but in 1984 he was forced to resign as headmaster of Rugby school in England in mysterious circumstances.
The official explanation was "ill health", and at the time his departure warranted barely a mention in the press. The chairman of the school's governors, Sir Patrick Dean, a former ambassador to Washington, was quoted as saying: "We are very sorry he is unable to continue and we will miss his leadership."
But the real reasons for Rees's departure were allegations to the effect that he had been leading a secret life as a homosexual, had been drinking to excess and even had a history of drug abuse. Rees's enforced departure was precipitated by an extraordinary meeting of the school's governors, chaired by Sir Patrick, who presented Rees with the allegations and demanded his immediate resignation.
Rees always admitted that the allegations were largely true, but insisted that he had always kept his private life to himself. He admitted he was bisexual and had had an adult male friend to stay a few nights at the headmaster's house. But no boys had ever been involved. At the time he was dismissed he had been under severe strain due to the death of his wife a few years earlier and money problems, and had been drinking heavily, though he was not an alcoholic. As for drug taking, he had once smoked marijuana, a fact which he himself had brought to the attention of the governors.
Brian Rees was born in Sydney, Australia, on August 20 1929. From Bede Grammar School, Sunderland, he won a scholarship to Trinity College, Cambridge, winning starred Firsts in both parts of the History Tripos and carrying off a galaxy of prizes. He was also a brilliant pianist – good enough to play duets with Raymond Leppard. He composed songs for the Footlights with Julian Slade, won more prizes for music and light verse, and even considered making music his career. But before he had graduated from Cambridge, he was persuaded by the headmaster of Eton, Robert Birley, to come to the school as a history master.
He was a popular figure among the boys and in 1959 he crowned his career at Eton by marrying the headmaster's daughter, Julia, in the college chapel. Guests included Lord and Lady Astor of Cliveden and the former Colonial Secretary Alan Lennox-Boyd. Rees had told his wife about his bisexuality before they married and she, broad-minded and familiar with public school life, had professed herself unperturbed.
By the late 1970s, however, things were looking less rosy. In 1978, after several years of treatment, Julia Rees succumbed to cancer.
To begin with his career continued successfully enough. Though he was unsuccessful in his bid to become headmaster of Eton in 1979, in 1981, when he accepted the job at Rugby, it was billed by the governors as a major coup.
But the strain was beginning to tell. He began to drink to a degree which sent alarm signals through the school, and in 1983 he had a homosexual Canadian friend to stay for a couple of nights in the headmaster's house. Eventually he decided to pour out his woes to two people within the school and also to a visiting Anglican bishop. It seems that one of those to whom he spoke reported him to the governors.
Among the questions put to Rees at the crucial meeting was how, as a bisexual himself, he handled matters when boys who had been involved in homosexual activity were sent to him. He had managed to save a few from suicide, Rees replied, by telling them they should not have a guilt complex about something which is not as heinous as the world makes out.
After leaving Rugby, unable to return to teaching, Rees fell further into debt and, to make ends meet, worked, variously, as a dish washer in the kitchens of the Royal Garden Hotel, Kensington, a fork lift truck driver, a piano player in a club, a waiter and as a research assistant in Parliament.
All his life Rees had a horror of being 65, so on a trip to Australia and New Zealand in 1994, he left Britain on August 19 and flew via Los Angeles, crossing the international date line in order to land on August 21, the day after his birthday. When, in his 70s, his grandchildren asked him how old he was, he would say that he had not yet had his 65th birthday. He died February 16 2016.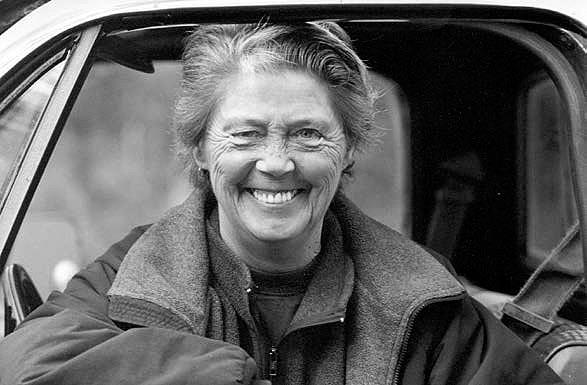 1938 – Anne Cameron, born Barbara Cameron in Nanaimo, British Columbia, is a Canadian novelist, poet, screenwriter and short story writer.
She grew up in Nanaimo as the daughter of a coal miner – until the mines closed. Living halfway between Chinatown and the Indian reserve, she says she found the only place there was real order was in books, or her imagination. As a youngster she kept scribbling notes on toilet paper until she received the gift of a typewriter from her mother at age 14.
She married at a young age, raised a family and divorced, and eventually gained her grade twelve education. While living in Nanaimo, New Westminster and Cloverdale, she supported herself with a variety of jobs, including BC Tel operator and medical assistant with the RCAF.
Cameron legally changed her name from her birth name to the masculine Cam Hubert and later changed her name from Cam Hubert to Anne Cameron. She has written under each of these names.
Cameron began writing theatre scripts and screenplays under the name Cam Hubert. In 1974, she adapted a documentary poem and developed it into a play about racism, Windigo, which was the first presentation of Tillicum Theatre, the first First Nations-based theatre group in Canada.
Her 1979 scripted film Dreamspeaker, directed by Claude Jutra, won seven Canadian Film Awards, including best script. Later published as a novel, Dreamspeaker won the Gibson Award for Literature.
Much of her work is inspired by Northwest Coast First Nations' mythology and culture. Cameron remains most-widely known for the first of her two feminist renderings of Coast Salish and Nuu-chah-nulth legends, Daughters of Copper Woman. This was followed by more than 25 books, mainly novels, about so-called working-class life in coastal communities such as Powell River and Nanaimo.
An out lesbian, Cameron lives in Tahsis, British Columbia. She has previously lived and worked in Powell River and has spent most of her life on Vancouver Island.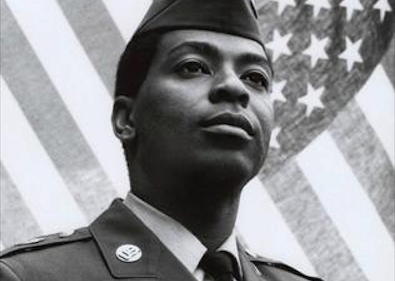 1948 – Perry Watkins (d.1996) was an African-American gay man and one of the first soldiers to have some success in challenging the ban against homosexuals in the United States Military.
Perry Watkins was born in Missouri in 1948. The United States Army drafted him in 1968. During his entrance examination, he stated that he was homosexual when military officials asked him, yet they still admitted him.
Watkins finished basic training, then participated in advanced training at Fort Dix, New Jersey. There he met a white, gay draftee, who was being kicked out of the military because he had told someone he was gay. Watkins demanded he too be dismissed from the army. His commanding officer denied the request.
Then, while stationed at Fort Hamilton, New York, Watkins attempted to be dismissed because he was denied a job when a commander saw his military record stated he was gay. Again, he was denied. The army claimed they could not prove he was gay.
Even after the U.S. Army Criminal Investigation Division (CID) investigated some of Watkins's sexual partners, the result was the same.
At another time Watkins requested CID investigate the fact he had been attacked by a soldier that wanted to rape him. They instead investigated Watkins for his sexual activities. Finding no proof of sexual activities, Watkins was reassigned to clerk training in Fort Belvoir, Virginia.
Watkins's two-year stint in the army ended in 1970.
After trying to re-adjust to civilian life, Watkins discovered he would need more education for the type of job he wanted. He knew he could get that education in the army. So Watkins went down to the recruiting station in Tacoma and signed up again. Again, he admitted to being gay, and, once more, he was accepted for duty in Germany. During his second enlistment Watkins acted no differently than in his first time in the army.
Disproving ideas that openly gay soldiers would be threatened by homophobic peers, Watkins stated that everyone on the base knew that he was gay.
He even dressed in drag, and the Army publicized it rather than castigating him for it. One day Watkins was approached by a commanding officer who was planning entertainment for a big celebration on the military base. Watkins volunteered that he had sometimes been a female impersonator in civilian life. The coordinator of the show signed him up. Playing the costumed role of a woman named `Simone,' Watkins entertained the troops and families of the army. Watkins's act was so well received that he had to get an agent to handle the many requests for his performances. He played at army clubs all over Germany and other bases in Europe.
Times changed, and the military became increasingly less tolerant of gays and lesbians. Watkins was finally discharged because of his homosexuality. When he challenged the military's anti-gay ban, the 9th Circuit court decided in his favor, in Watkins v. United State Army, 875 F.2d 699 (1989). The 9th Circuit Court of Appeals ruled that the army had treated Watkins unfairly in discharging him when they had "plainly acted affirmatively in admitting, re-enlisting, retaining, and promoting" him throughout his career.
In the early 1990s, the Don't ask, don't tell policy for gays in the military was enacted during the presidency of Bill Clinton. According to Keith Boykin in One More River to Cross, Watkins felt betrayed by gay rights leaders of all races for not seeking his assistance.
Watkins died on March 17, 1996 at his home in Tacoma, Washington of complications relating to AIDS.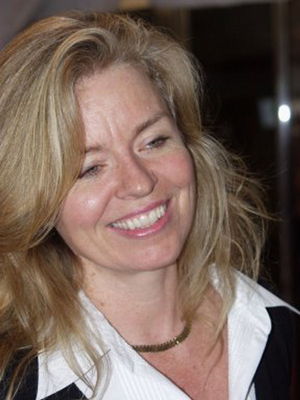 1958 – Canadian filmmaker Patricia Rozema is known for imbuing her films, which she usually writes as well as directs, with feminist analysis and sensual cinematography.
Rozema was born on August 20, 1958 to Dutch immigrants in Kingston, Ontario and raised in Sarnia, Ontario in a strict Calvinist community. She did not see a film until she was a teen-ager.
Rozema studied philosophy at Calvin College in Grand Rapids, Michigan. Upon her graduation in 1981, she intended to pursue journalism as a career. While working as a producer at CBC-TV in Toronto, however, she decided to leave journalism; and, after taking a course in film production, she made a short film in 16mm, Passion: A Letter (1985), and worked as an assistant director on several other film projects.
Made on a shoestring budget of $350,000, her first feature film, I've Heard the Mermaids Singing (1987), was warmly received at the Cannes Film Festival and went on to gross $6 million. The film focuses on a daydreaming assistant to a lesbian curator who yearns to be sophisticated and cosmopolitan. As a result of this work, Rozema became the first female Canadian filmmaker to win significant international acclaim.
Although her second film, The White Room (1990), received sharply negative criticism for being too bleakly melancholic, her third film, When Night is Falling (1995), demonstrated her growing maturity as a filmmaker. Although earlier films such as Personal Best (1982), Lianna (1983), and Desert Hearts (1986) set precedents for lesbian romances, When Night is Falling is the first to present a lesbian romance in a rich and voluptuous production. The film tells the story of a professor of mythology at a small Calvinist college who falls in love with a female circus performer while struggling with the inflexibility of her religion and her increasingly strained relationship with her fiancé.
She has identified herself as lesbian, although she has resisted being narrowly categorized as a lesbian filmmaker. Rozema's most mainstream film, Mansfield Park (1999), is an interpretation of Jane Austen's novel. It portrays the main character, Fanny Price, as a strong willed, intelligent young woman struggling to find her place in the world. The film has been lauded for its portrayal of gender and class issues, but criticized for focusing on the autobiographical aspects of Austen's novel and for recreating the main character with a feminist sensibility. Rozema's misreading of Austen is deliberate and consistent with her desire to portray strong, self-realized female characters, regardless of whether they are heterosexual or lesbian.
Rozema is openly lesbian and has two daughters with her former partner, film composer Lesley Barber. She is in a long-term relationship with Heather Conway, head of CBC-Radio.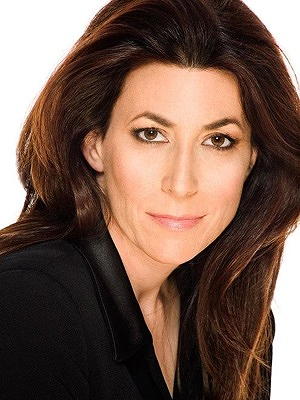 1962 – Tammy K. Bruce is an American radio host, author, and political commentator. Her nationally-syndicated talk show, The Tammy Bruce Show, airs live weekdays from 10am-12pm Pacific time online via TalkStreamLive. (A podcast of the show is also available to subscribers at her website). She is a frequent on-air contributor to Fox News Channel, and writes material for the Fox Forum blog.
Bruce's website describes her as a "gay, pro-choice, gun owning, pro-death penalty, Tea Party Independent Conservative" who "worked on a number of Democratic campaigns in 1990s, including the 1992 Boxer and Feinstein senate races and the Clinton for President campaign" and "also has a history of supporting Republicans as well, including President Reagan, both Presidents Bush and, quite reluctantly, John McCain during the 2008 presidential campaign."
In 2003, Bruce was appointed to serve on California Governor Arnold Schwarzenegger's Transition Team after his successful recall election against then-Governor Gray Davis.
In 2004, Bruce argued that gay Americans were not uniformly supportive of same-sex marriage, and that marriage should be restricted to heterosexual couples. She described civil unions as an alternative providing equal rights.
In her book The Death of Right and Wrong, Tammy Bruce writes of her involvement with Brenda Benet, who killed herself in a home she had shared with Bruce. They were romantically involved for a time after Benet left her husband, actor Bill Bixby. Bruce had moved out two weeks prior to Benet's suicide. On the day of the suicide, Bruce thought that she would meet Benet for lunch. According to Bruce, Benet was locked inside the bathroom of her home when she arrived. She sensed something was wrong and went to get help, but once Bruce stepped outside, Benet shot herself.
In a 2006 interview with C-SPAN, Bruce stated that she was technically bisexual and that for her being a lesbian was a choice.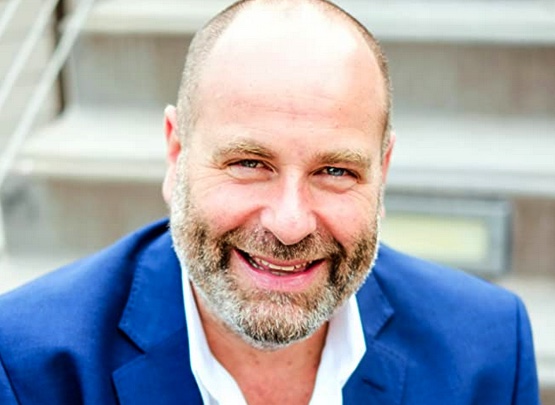 1964 – Rick Copp is an American television writer, story editor, producer and occasional actor. He was executive story editor for 11 episodes and writer for two episodes of the short-lived 1991 NBC sitcom Flesh 'n' Blood. He also wrote for Flying Blind, The Golden Girls and Wings, among others. He was a co-writer on The Brady Bunch Movie and has written for many animated series including Teen Titans and Scooby-Doo. In 2005 he served as a consulting producer on the Barbershop TV series, based on the hit movie.
He is also an author of four mystery novels, The Actor's Guide to Murder, The Actor's Guide to Adultery, The Actor's Guide to Greed and Fingerprints and Facelifts. His book The Actor's Guide to Greed was a Lambda Literary Award nominee in the Gay Mystery category at the 2006 Lambda Literary Awards. In 2012, he was one of the writers, creators and stars of the comedy mystery web series Where the Bears Are.

1969 – "Staircase," a film in which Rex Harrison and Richard Burton play lovers, has its world premiere. The film, like the play, is about an aging gay couple who own a barber shop in the East End of London. One of them is a part-time actor about to go on trial for propositioning a police officer. The action takes place over the course of one night as they discuss their loving but often volatile past together and possible future without each other. It was panned by most critics, including Roger Ebert, who gave it one star in his review and called it ˆ. Rarely seen on television, the film was broadcast by Turner Classic Movies during its June 2007 tribute to gay cinema.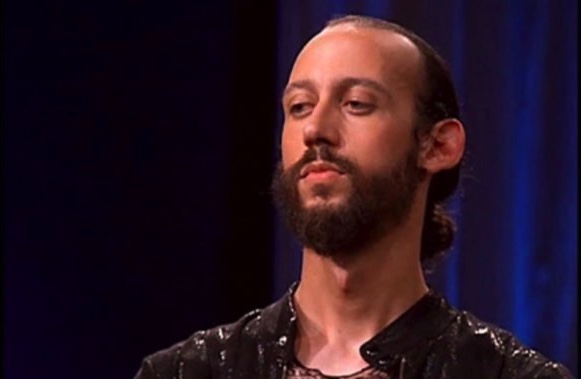 1974 – Santino Rice is an American fashion designer and television personality. He is best known for his appearances on the reality television programs Project Runway, RuPaul's Drag Race, and On the Road with Austin and Santino.
Rice became well known for the charismatic and sometimes abrasive persona that he presented on Project Runway, and he was often cited as the "villain" of the show. He was also known for his humor, including his impersonations of mentor Tim Gunn.
After Project Runway, Rice was selected to be one of the judges of the Miss Universe 2006 pageant. He was also asked by MTV VJ SuChin Pak to design her dress for the 2006 MTV Movie Awards. The following year, Rice made a guest appearance in the sixth episode of America's Most Smartest Model, in which he taught the contestants about fashion design. As of 2008, he was creating a new cigarette pack design for Camel, dressing a handful of elite private clients, and working on building his own clothing company.
More recently, Rice has been cast in two main roles in reality television. Since 2009, he has been a member of the judging panel on the Logo reality program RuPaul's Drag Race, a talent competition for drag queens that has enjoyed a five-season run and an All Stars season. Rice also starred in the Lifetime show On the Road with Austin and Santino, alongside fellow Project Runway alumnus Austin Scarlett. The show, which premiered in 2010, followed Rice and Scarlett as they visited various American small towns, designing clothing for women who have upcoming special occasions.
Rice also played a minor role as a homeless man in the independent queer cinema thriller L.A. Zombie, which premiered in 2010.
Rice currently lives and works in Hollywood. He has been referred to in the press as bisexual but has said the following of his own sexual orientation: "You can just call me gay but I like men and I am attracted to beautiful women. I didn't like the negativity that was attached to being gay growing up so that is why I have problems with the label."


1979 – Canada: Seven men staged Gay Sit-in for Justice in the office of Ontario Attorney General Roy McMurtry to demand a meeting about police and legal harassment of the gay community.


1979 – Canada: At the Sarnia, Ontario/Port Huron, Michigan international bridge, lesbians on their way to the Michigan Womyn's Music Festival were harassed or turned back by U.S. Immigration officials. Formal complaints were made on behalf of Canadian women by the National Gay Task Force (NGLTF).

1992 – More than 90 gay men were arrested at a private party in Iran. Under Iranian law, homosexuals can be sentenced to death with the testimony of four men.

AUGUST 21 →
[{(o)}]|[{(o)}]|[{(o)}]|[{(o)}]| [{(o)}]|[{(o)}]