January 2
[{(o)}]|[{(o)}]|[{(o)}]|[{(o)}]| [{(o)}]|[{(o)}]
1801 – Explorers Alexander Henry and David Thompson make an entry in their journal titled Exploration and Adventure among the Indians on the Red, Saskatchewan, Missouri, and Colombia Rivers describe a Native American known as Berdache, son of Sucrie, who is a "curious compound between a man and a woman."

1806 – Ohio repeals its common-law reception statute. Since it has no sodomy law, sodomy becomes legal and remains so for nearly eighty years.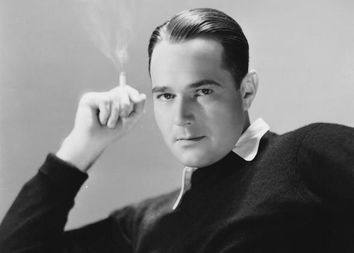 1900 – (Charles William) Billy Haines (d.1973) was an American film actor and interior designer. He was a star of the silent era until the 1930s, when Haines' career was cut short by MGM Studios due to his refusal to deny his homosexuality. Haines never returned to film and instead started a successful interior design business with his life partner and was supported by friends in Hollywood.
Billy Haines was born in Staunton, Virginia. Haines ran away from home at the age of 14, accompanied by another unidentified young man whom Haines referred to as his "boyfriend". The pair went to Hopewell, which had a reputation for immorality. Haines and his boyfriend got jobs working at the local DuPont factory for $50 a week. To supplement their income, the couple opened a dance hall, which may have also served as a brothel. His parents, frantic over his disappearance, tracked him through the police to Hopewell. Haines did not return home with them, remaining instead in Hopewell and sending money back home to help support the family. The couple remained in Hopewell until most of the town was destroyed by fire in 1915. Haines moved to New York City settling into the burgeoning gay community of Greenwich Village. It is unclear whether his boyfriend accompanied him.
He worked a variety of jobs before becoming a model. Talent scout Bijou Fernandez discovered Haines as part of the Samuel Goldwyn Company's "New Faces of 1922" contest and the studio signed him to a $40 a week contract.
Haines's career began slowly, as he appeared in extra and bit parts, mostly uncredited. His first significant role was in Three Wise Fools (1923). However, he continued to play small, unimportant parts at Goldwyn. It was not until they loaned him to Fox in 1923 for The Desert Outlaw that he got the opportunity to play a significant role. In 1924, MGM lent Haines to Columbia Pictures for a five-picture deal. The first of these, The Midnight Express (1924), received excellent reviews and Columbia offered to buy his contract. The offer was refused and Haines continued in bit roles for Goldwyn.
On a trip to New York in 1926, Haines met James "Jimmie" Shields, probably as a pick-up on the street . Haines convinced Shields to move to Los Angeles, promising to get him work as an extra - some sources say Shields worked as Haines' "double' in his films. The pair were soon living together and viewed themselves as a committed couple.
In 1933, Haines was arrested in a YMCA with a sailor he had picked up in Los Angeles' Pershing Square. Louis B. Mayer, the studio head at MGM, delivered an ultimatum to Haines: choose between a sham marriage (also known as a "lavender marriage") or his relationship with Shields. Haines chose Shields and they remained together for almost 50 years. Mayer subsequently fired Haines and terminated his contract, quickly recasting Robert Montgomery in roles that had been planned for Haines. Haines did make a few minor films then retired from film.
Haines and Shields began a successful dual career as interior designers and antique dealers. Among their early clients were friends such as Joan Crawford, Gloria Swanson, Carole Lombard, Marion Davies and George Cukor. Their lives were disrupted in 1936 when members of the Ku Klux Klan dragged the two men from their home and beat them, because a neighbor had accused the two of propositioning his son. Crawford, along with other stars such as Claudette Colbert, George Burns, Gracie Allen, Kay Francis, and Charles Boyer urged the men to report this to the police. Marion Davies asked her lover William Randolph Hearst to use his influence to ensure the neighbors were prosecuted to the full extent of the law, but ultimately Haines and Shields chose not to report the incident.
Haines and Shields remained together for the rest of their lives. Joan Crawford described them as "the happiest married couple in Hollywood."
Haines died from lung cancer in Santa Monica, California at the age of 73, a week short of his 74th birthday, which was on the new year of 1974. Soon afterward, Shields, who suffered from what many believe to be Alzheimer's Disease, put on Haines' pajamas, took an overdose of pills, and crawled into their bed to die. They were interred side by side in Woodlawn Memorial Cemetery.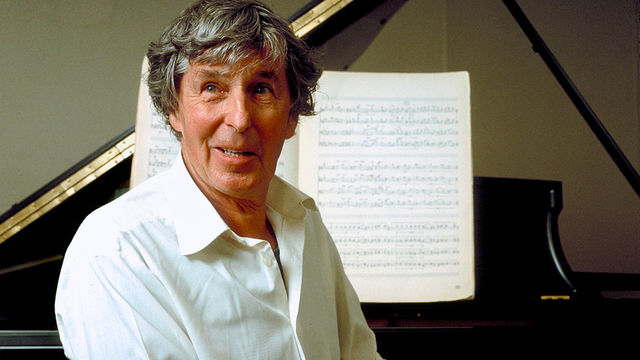 1905 – Over the twentieth century, Sir Michael Tippett, (d.1998) a most unlikely composer and musician, progressed from being the great enigma of British classical music to being one of its most respected and influential figures. His visionary, idealistic humanism, which, while firmly grounded in the traditional, embraced contemporary and popular forms as well. Tippett was, in the words of his partner Meirion Bowen, an "unabashed homosexual," and he defied the social taboos of his time by incorporating homoerotic themes in his operas.
Michael Kemp Tippett was born in London, and raised in Surrey, where he lived most of his life. Unlike many composers, he was not a child prodigy, and, aside from piano lessons, he had little early involvement with music. In his teens, however, he attended concert performances of Beethoven's symphonies, and as a result of this experience he realized his desire to become a composer.
Consequently, he persuaded his parents to support his studies at the Royal College of Music, from which he graduated in 1928. For several years, he taught French in a preparatory school and conducted local musical ensembles. In 1940, he was appointed Director of Music at Morley College in London, a post he retained until 1951.
Although Tippett's early compositions had their first public performance in 1930, the work that brought him widespread recognition came a decade later. The oratorio A Child of Our Time (1939-1941) was inspired by Tippett's concern for the oppressed and his outrage over Nazi persecution of the Jews. The work is dedicated to Hershel Grynzpan, a gay Jewish youth who, in 1937, assassinated a Nazi official in a Paris club frequented by homosexuals, an act that the Nazis used as a pretext for the acts of anti-Semitic terror known as Kristallnacht. Tippett also wrote the libretto for this oratorio, as he would subsequently do for all his vocal compositions.
Aside from A Child of Our Time, he is perhaps best known, for his operas. Tippett's first opera, The Midsummer Marriage (1955), was first staged at Covent Garden with a young Joan Sutherland, then beginning her stellar career, in the lead role. Although the opera has endured the test of time, the plot at first bewildered audiences used to more traditional opera fare.
King Priam (1962) retells the ancient story of the siege of Troy and, in one scene, presents the homoerotic attachment between Achilles and Patroclus. More daring is The Knot Garden (1970), an examination of the dynamics of contemporary relationships. Among the main characters are Mel and Dov, an unambiguously gay, mixed-race couple.
Tippett's final major work was the opera New Year (1989), written by the octogenarian composer as a sort of postscript to his long career. In keeping with Tippett's ongoing interest in contemporary currents in music and culture, this late piece is perhaps the first opera to include a "rap" vocal.
Tippett was a lifelong humanist and pacifist who stood by his beliefs, even when they were out of step with the rest of society. In 1943, he was incarcerated for three months in London's notorious Wormwood Scrubs prison for refusing to do the civil defense duty expected of conscientious objectors; he responded to his conditions by organizing and conducting the prison orchestra.
Tippett was, moreover, openly gay at a time when male homosexual acts were criminal in Britain. Yet despite his "outlaw" history, he was knighted by Queen Elizabeth II in 1966, made a Companion of Honour in 1979, and granted the Order of Merit in 1983. Tippett remained active through his eighties, and only declined at the very end of his life.
His autobiography, Those Twentieth Century Blues, was published in 1991. In November, 1997, while attending a retrospective celebration of his music in Stockholm, he was stricken with pneumonia. He died of the illness in his London home on January 8, 1998, days after his ninety-third birthday.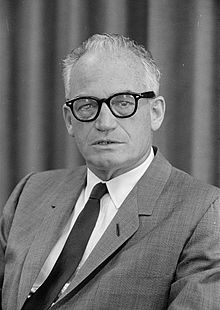 1909 – Barry Goldwater - not to be confused with his son Barry Goldwater Jr. - was a businessman and five-term United States Senator from Arizona (1953-1965, 1969-1987) and the Republican Party's nominee for President in the 1964 election (d.1998) . An articulate and charismatic figure during the first half of the 1960s, he was known as "Mr. Conservative".
Goldwater is the politician most often credited for sparking the resurgence of the American conservative political movement in the 1960s. He also had a substantial impact on the libertarian movement.[
In 1974, as an elder statesman of the party, Goldwater successfully urged President Richard Nixon to resign when evidence of a cover-up in the Watergate scandal became overwhelming and impeachment was imminent. By the 1980s, the increasing influence of the Christian right on the Republican Party so conflicted with Goldwater's libertarian views that he became a vocal opponent of the religious right on issues such as abortion, gay rights and the role of religion in public life.
Some of Goldwater's statements in the 1990s alienated many social conservatives. He endorsed Democrat Karan English in an Arizona congressional race, urged Republicans to lay off Bill Clinton over the Whitewater scandal, and criticized the military's ban on homosexuals: "Everyone knows that gays have served honorably in the military since at least the time of Julius Caesar." He also said, "You don't need to be 'straight' to fight and die for your country. You just need to shoot straight." A few years before his death he went so far as to address establishment Republicans by saying, "Do not associate my name with anything you do. You are extremists, and you've hurt the Republican party much more than the Democrats have."


Added 2021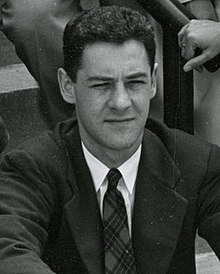 1918 – Clyde E. Martin (d.2014) was an American sexologist. He was an assistant to Alfred Kinsey on the Kinsey Reports and served as a co-author on Sexual Behavior in the Human Male and Sexual Behavior in the Human Female.
Martin commenced study in economics at Indiana University in 1937. Soon after in December 1938 Martin actively sought out Kinsey and gave Kinsey his sexual history. The pair formed a bond, and Kinsey offered the cash-strapped Martin work in his garden. From spring 1939, he was assisting Kinsey with tabulation of his sexual history surveys. In 1941 when funding for the project was received from the National Research Council, Martin became the first researcher hired by the project. In 1960 he resigned from the Institute for Sex Research to pursue his doctoral degree, receiving his Ph.D. (in social relations) from Johns Hopkins University in 1966. From 1966 until 1989, he conducted research, specializing in gerontology and sociology at the Francis Scott Key Medical Center in Baltimore, Maryland. He retired in 1989, and died on 5 December 2014, aged 96.
In May 1942, Martin married his girlfriend, Alice, in the garden of the Kinseys' house. Before marrying, he had a sexual relationship with Alfred Kinsey.
The 2003 musical Dr. Sex focuses on the relationship between Martin, Kinsey and his wife, with the character of Wally Matthews being based on Martin, Martin and Kinsey sharing Kinsey's wife as sex partner.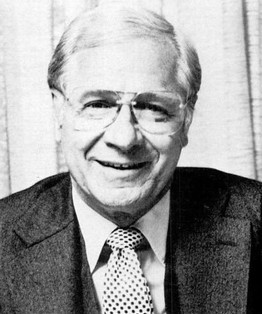 1928 – Ray Kassar was president, and later CEO, of Atari Inc. from 1978 to 1983. He had previously been executive vice-president of Burlington Industries, the world's largest textile company at the time, and president of its Burlington House division. A member of the Board of Directors, Kassar had spent over thirty years at Burlington.
Ray Kassar was hired in February 1978 as president of Atari Inc.'s consumer division by Warner Communications, which at the time owned Atari. By this time, rifts had begun to develop between the original Atari Inc. staff (most of whom had engineering backgrounds) and the new hires brought in by Warner (who, like Kassar, mostly had business backgrounds).
In November 1978, when Atari Inc. co-founder Nolan Bushnell left the company after a dispute with Warner over the future of Atari Inc., Kassar became CEO. Under his leadership, sweeping changes were made at Atari and the laid-back atmosphere that had existed under Bushnell's leadership all but disappeared. Kassar's twenty-five years at Burlington Industries had given him a taste for order, organization, and efficiency and his efforts to revamp Atari along similar lines provoked substantial animosity. Kassar shifted the focus away from game development and more toward marketing and sales. Atari Inc. began to promote games all year around instead of just at the Christmas season. R&D also suffered deep cuts and the discipline and security at Atari Inc. became strict.
In a sense he also helped create the video game maker Activision. While Kassar was at Atari he angered a large number of the game developers by not crediting them in any way to the point where they walked out of Atari. He told them that they were no more important to the games then the people that worked on the assembly line. They started their own company and called it Activision.
Ray Kassar is the namesake the widely popular game " Yar's Revenge." The creator of the game was a former employee at Atari "Yar" is Ray spelled backwards. The title is a deliberate jab at Kassar, mocking his dictator-like work ethic as well as his flamboyant manner. Ray Kassar was known by the employees at Atari to be an extremely flamboyant homosexual outside the work place. Employees didn't care what his sexual preferences were, but they were irked by his daily habit of being chauffeured to work in a limo and then proceeding to make grand entrances into the office.
Kassar built Atari into a video game giant that it was, before he was forced to resign because of allegations of insider trading in 1983. He sold all of his shares in Atari just hours before a report was published that Atari had suffered monetary loses in the millions.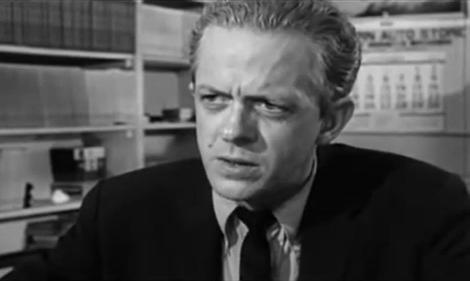 1929  – Charles Beaumont (d.1967) is born Charles Leroy Nutt. He was an American author of speculative fiction, including short stories in the horror and science fiction subgenres. He is remembered as a writer of classic Twilight Zone episodes, such as "The Howling Man", "Miniature", "Printer's Devil", and "Number Twelve Looks Just Like You", but also penned the screenplays for several films, among them 7 Faces of Dr. Lao, The Intruder, and The Masque of the Red Death.
In 1954, Playboy magazine selected his story "Black Country." Playboy has been loved by straight men for decades but it was this gay short story that built its reputation. Hugh Hefner was the only one to accept a science fiction story about heterosexuals being the minority against homosexuals. When letters poured in, he said: 'If it was wrong to persecute heterosexuals in a homosexual society, then the reverse was wrong too.'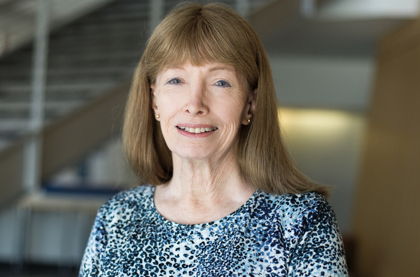 1938 – Lynn Conway, born in White Plains, New York, is an American computer scientist, electrical engineer, inventor, transwoman, and activist for the transgender community.
Conway is notable for a number of pioneering achievements, including the Mead & Conway revolution in VLSI design, which incubated an emerging electronic design automation industry. She worked at IBM in the 1960s and is credited with the invention of generalized dynamic instruction handling, a key advance used in out-of-order execution, used by most modern computer processors to improve performance.
Conway grew up in White Plains, New York. Although shy and experiencing gender dysphoria as a child, Conway became fascinated and engaged by astronomy (building a 6-inch (150 mm) reflector telescope one summer) and did well in math and science in high school. Conway entered MIT in 1955, earning high grades but ultimately leaving in despair after an attempted gender transition in 1957-8 failed due to the medical climate at the time. After working as an electronics technician for several years, Conway resumed education at Columbia University's School of Engineering and Applied Science, earning B.S. and M.S.E.E. degrees in 1962 and 1963.
After learning of the pioneering research of Dr. Harry Benjamin in transgender treatment and realizing that a full gender transition was now possible, Conway sought his help and became his patient. After suffering from severe depression from gender dysphoria, Conway contacted Dr. Benjamin, who agreed to providing counseling and prescribe hormones. Under Dr. Benjamin's care, Conway began preparing for transition.
While struggling with life in a male role, Conway had been married to a woman and had two children. Under the legal constraints then in place, after transitioning she was denied access to their children.
Although hoping to be allowed to transition on the job, IBM fired Conway in 1968 after revealing intentions to transition to a female gender role.
Upon completing her transition in 1968, Conway took a new name and identity, and restarted her career in "stealth-mode" as a contract programmer at Computer Applications, Inc. She went on to work at Memorex during 1969–1972 as a digital system designer and computer architect.
When nearing retirement, Conway learned that the story of her early work at IBM might soon be revealed through the investigations of Mark Smotherman that were being prepared for a 2001 publication. She began quietly coming out in 1999 to friends and colleagues about her past gender transition, using her personal website to tell the story in her own words. Her story was then more widely reported in 2000 in profiles in Scientific American and the Los Angeles Times.
After going public with her story, she began work in transgender activism, intending to "illuminate and normalize the issues of gender identity and the processes of gender transition." She has worked to protect and expand the rights of transgendered people. She has provided direct and indirect assistance to numerous other transsexual women going through transition and maintains a well-known website providing emotional and medical resources and advice.
Conway was a cast member in the first all-transgender performance of The Vagina Monologues, in Los Angeles in 2004, and appeared in a LOGO-Channel documentary film about that event entitled Beautiful Daughters.
In 1987, Conway met her husband Charlie, a professional engineer who shares her interest in the outdoors, including canoeing and motocross. They soon started living together, and bought a house with 24 acres (97,000 m2) of meadow, marsh, and woodland in rural Michigan in 1994. In 2002, they were married.

1949 – Christopher Durang is an openly gay playwright, screenwriter, and actor whose works have been produced on and off-Broadway and regionally since the late 1970s. A fiercely satirical comic dramatist, Durang often incorporates gay themes and gay characters in his plays.
Durang's breakthrough in achieving critical and financial success came in 1981 with the Off-Broadway production of his scathing one-act play, Sister Mary Ignatius Explains It All For You (written in 1979), which has over the years become a popular vehicle for actresses as diverse as Nancy Marchand, Cloris Leachman, Lynn Redgrave, and many others.
In Sister Mary Ignatius... , Durang draws on his childhood experiences as a student in Catholic school. He satirizes the unbending dogmatism of the eponymous Catholic nun, who is oblivious to the absurdity of what she believes and to the harm that she causes. When four former students, one of them a contented gay man, return to embarrass Sister, she shoots two of them (including the gay man) dead.
Durang often creates hyper-sexual characters (both gay and straight) in an attempt to unhinge attitudes about sexual behavior. In Sister Mary Ignatius..., the gay character explains his homosexuality to his former teacher: "I was seduced when I was in the seminary... and then I went to New York and I slept with five hundred different people."
In Durang's more recent work, straight characters take on the hyper-sexuality stereotypically associated with gay men. Lulu in Sex and Longing needs to have sex every fifteen minutes, while in Betty's Summer Vacation, Buck proudly displays a scrapbook containing photos of his penis. Durang's is a distinctive voice in American comedy, at once angry, intelligent, and queer.
He lives in Bucks County with his partner, John Augustine; they have been together for more than 20 years.[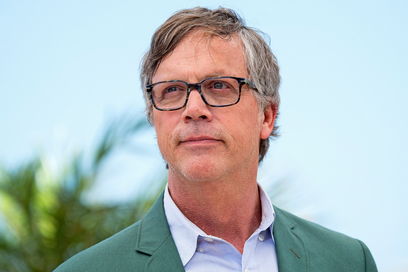 1961 – Todd Haynes is an American independent film director and screenwriter. He is best known for his feature films Superstar: The Karen Carpenter Story, Poison, Velvet Goldmine, Safe, and the Academy Award-nominated Far from Heaven and I'm Not There.
In 1987, while an MFA student at Bard College, Haynes made a short, Superstar: The Karen Carpenter Story, which chronicles the life of American pop singer Karen Carpenter, using Barbie dolls as actors. The film presents Carpenter's struggle with anorexia and bulimia, featuring several close-ups of Ipecac (the prescription drug Carpenter was reputed to have used to make herself vomit during her illness). Carpenter's chronic weight loss was portrayed by using a "Karen" Barbie doll with the face and body whittled away with a knife, leaving the doll looking skeletonized. The film is also notable for staged dream sequences in which Karen, in a state of deteriorating mental health, imagines being spanked by her father.
Superstar featured extensive use of Carpenter songs, showcasing Haynes' love of popular music (which would be a recurring feature of later films). Haynes failed to obtain proper licensing to use the music, prompting a lawsuit from Karen's brother Richard Carpenter for copyright infringement. Carpenter was reportedly also offended by Haynes' unflattering portrayal of him as a narcissistic bully, along with several broadly dropped suggestions that he was gay and in the closet. Carpenter won his lawsuit, and Superstar was removed from public distribution; to date, it may not be viewed publicly. Bootlegged versions of the film are still circulated, and the film is sporadically made available on YouTube.
Haynes' 1991 feature film debut, Poison, garnered Haynes further acclaim and controversy. Drawing on the writings of "transgressive" gay writer Jean Genet, the film is a triptych of queer-themed narratives, each adopting a different cinematic genre: vox-pop documentary ("Hero"), 50s sci-fi horror ("Horror") and gay prisoner love story ("Homo"). The film explores traditional perceptions of homosexuality as an unnatural and deviant social force, and presents Genet's vision of sado-masochistic gay love as a subversion of heterosexual norms, culminating with a marriage ceremony between two gay male convicts. Poison marked Haynes' first collaboration with producer Christine Vachon, who has since produced all of Haynes' feature films.
Poison was partially funded with a grant from the National Endowment for the Arts. The film subsequently became the center of a public attack by Reverend Donald Wildmon, head of the American Family Association, who criticized the NEA for funding Poison and other works by gay and lesbian artists and filmmakers. Wildmon, who had not viewed the film before making his comments publicly, condemned the film's "explicit porno scenes of homosexuals involved in anal sex", despite no such scenes appearing in the film.
Poison went on to win the 1991 Sundance Film Festival's Grand Jury Prize, establishing Haynes as an emerging talent and the voice of a new transgressive generation. The film writer B. Ruby Rich cited Poison as one of the defining films of the emerging New Queer Cinema movement, with its focus on maverick sexuality as an anti-establishment social force.
Haynes achieved his greatest critical and commercial success to date with Far From Heaven (2002), a 1950s-set melodrama inspired by the films of Douglas Sirk about a Connecticut housewife Cathy Whittaker (Julianne Moore) who discovers that her husband (Dennis Quaid) is secretly gay, and subsequently falls in love with Raymond, her African-American gardener (Dennis Haysbert).
Haynes is openly gay. He currently lives in Portland, Oregon.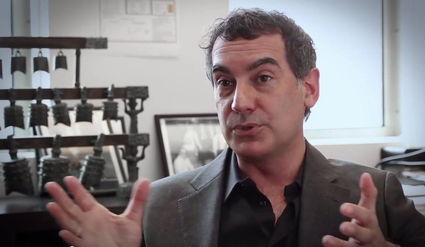 1966 – James M. Cantor is a Canadian clinical psychologist and research scientist specializing in sexology, specifically on atypical sexualities. He has been called the "foremost living expert on paraphilias," being "at the forefront of neuroimaging studies of pedophiles." He is an associate professor in the Department of Psychiatry of the University of Toronto's Faculty of Medicine, and the Head of the Law and Mental Health Research Section of the Centre for Addiction and Mental Health.
Cantor is former editor-in-chief of Sexual Abuse: A Journal of Research and Treatment, and a member of the editorial boards of the Journal of Sexual Aggression, The Journal of Sex Research, and Archives of Sexual Behavior.
Cantor's research centers on the development of sexual interests, including sexual orientation and paraphilias. His study using magnetic resonance imaging to examine the brains of male pedophiles was reported in several mainstream news media outlets.
Cantor has rejected any linkage between homosexuality and pedophilia, saying, "It's quite solidly shown in the scientific literature that there is absolutely no association between being a gay man and being a pedophile".
Cantor gave a speech about his personal experience of being a gay graduate student at the 1991 annual convention of the American Psychological Association.
On CNN, Cantor expressed the opinion that society should make it easier for persons who are sexually attracted to children but have never committed any sexual offenses to receive support and assistance in staying offense free. In his view, it is the sexual offenses (child molestation) and not the sexual attractions (pedophilia) that merit social sanctions. "One cannot choose to not be a pedophile, but one can choose to not be a child molester."

1992 – The Idaho Court of Appeals reaffirms a 1913 decision that a sentence of life imprisonment for private, consensual sodomy is both permissible and constitutional.

2005 – Bonnie Bleskachek became the first openly lesbian fire chief of a major city, Minneapolis. She was demoted two years later amid claims of harassment and discrimination, but return to the department as a staff captain. She co-founded the Minnesota Women Fire Fighters Association.

2009 – Christopher Conwell is arrested for killing Taysia Elzy and Michael Hunt in their apartment because Taysia, though male, presents as female.

JANUARY 3 →
[{(o)}]|[{(o)}]|[{(o)}]|[{(o)}]| [{(o)}]|[{(o)}]