January 6
[{(o)}]|[{(o)}]|[{(o)}]|[{(o)}]| [{(o)}]|[{(o)}]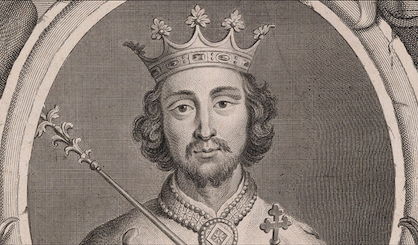 1367 – Richard II of England (d.1400), born Prince Richard of Bordeaux was the second, but only surviving child, of Edward, Prince of Wales (also known as the Black Prince and the eldest son and heir of King Edward III) and his wife, in Bordeaux, Gascony, where the Black Prince was serving at the time. At the age of four, Richard became second in line to the throne upon the death of his elder brother, Edward of Angouleme, and heir apparent when his father, the Black Prince, died five years later (1376). Richard was dubbed a Knight of the Garter by his grandfather only months before the old king died on June 21, 1377. With the death of Edward III, Richard ascended the throne as King Richard II at the young age of ten.
Richard was deemed fit to govern and a series of councils were set up to conduct business in the king's name for the next three years. When the first of these councils met, not only was John of Gaunt, Richard's powreful uncle left out, but also the king's other remaining uncles, Edmund of Langley and Thomas of Woodstock, the Earls of Cambridge and Buckingham respectively. But although John of Gaunt had no official title in Richard's government, he was to remain a leading and influential political figure for nearly the entire reign, though he and the king would not be without their differences.
The young Richard managed to weather a number of crises, including the Peasant's Revolt at the ripe old age of 14. During the following years, the king gradually came of age and moved closer to reaching his majority reign. It was also during this period that he began to come under the influence of a small group of courtiers that were to greedily consume all of his attentions. This group consisted of three primary figures: Sir Simon Burley, the king's tutor since he was a young child; Michael de la Pole, the king's chancellor and Earl of Suffolk after 1385; and Robert de Vere, Earl of Oxford, whom Richard would ultimately upgrade to Marquis and, soon after, Duke of Ireland.
Richard's close friendship to DeVere was disagreeable to the political establishment. This displeasure was exacerbated by the earl's elevation to the new title of Duke of Ireland in 1386. The chronicler Thomas Walsingham suggested the relationship between the king and DeVere was of a homosexual nature, possibly due to a resentment Walsingham had toward the king.
On top of this, it was also wondered whether Richard was a homosexual since he never bore any children. When thinking of the reign of Richard II, it is difficult not to compare it with that of his great-grandfather, Edward II (another supposed homosexual). Like Edward, Richard had difficulty making decisions for himself and came to be dependent on a small group of favorites for advice, usually bad advice, to run the realm.
This reliance on favorites turned the nobility against him, and he was eventually deposed by Henry IV, and died in captivity in 1400.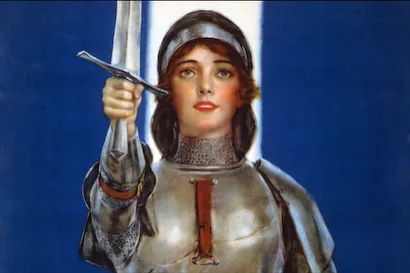 1412 – Joan Of Arc, Roman Catholic Saint and national heroine of France (this is a legendary date) (d.1431); Joan wore men's clothing between her departure from Vaucouleurs and her abjuration at Rouen. This raised theological questions in her own era and raised other questions in the twentieth century. The technical reason for her execution was a biblical clothing law. The nullification trial reversed the conviction in part because the condemnation proceeding had failed to consider the doctrinal exceptions to that stricture.
Doctrinally speaking, she was safe to disguise herself as a page during a journey through enemy territory and she was safe to wear armor during battle. The Chronique de la Pucelle states that it deterred molestation while she was camped in the field. Clergy who testified at her rehabilitation trial affirmed that she continued to wear male clothing in prison to deter molestation and rape. Preservation of chastity was another justifiable reason for cross-dressing: her apparel would have slowed an assailant, and men would be less likely to think of her as a sex object in any case.
She referred the court to the Poitiers inquiry when questioned on the matter during her condemnation trial. The Poitiers record no longer survives but circumstances indicate the Poitiers clerics approved her practice. In other words, she had a mission to do a man's work so it was fitting that she dress the part. She also kept her hair cut short through her military campaigns and while in prison. Her supporters, such as the theologian Jean Gerson, defended her hairstyle, as did Inquisitor Brehal during the Rehabilitation trial.
Because Joan wore men's clothes and armor, scholars have speculated about her gender identity and sexuality. Did Joan wear male apparel because she was transgendered? Or did she do so in order to be taken seriously by the men whose support she needed to carry out the orders given by her visions? Was Joan a lesbian or bisexual, if those English terms may be applicable to a French woman living almost six hundred years ago? What relationship did her gender expression have with her sexuality? What about Joan's emphasis throughout her life on her virginity?
It is difficult adequately to address these personal issues based on the historical evidence that we now possess. It is clear, however, that Joan's cross-dressing was a significant part of her life, and that as a cross-dressed warrior and military leader she was venerated by French royalty, soldiery, and peasantry alike.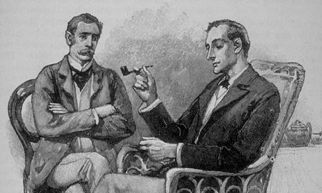 1854 – English fictional detective, born; What!? Sherlock Holmes? Why include the famous, hawk-nosed detective, a figment of Sir Arthur Conan Doyle's fertile imagination? Why? Because almost no one realizes that Sherlock Holmes, whom his creator almost named "Sherinford," was Gay.
He was, of course, the first consulting detective, a vocation he followed for 23 years. In January 1881, he was looking for someone to share his new digs at 221B Baker Street, and there being no personal ads in the Village Voice or The Advocate (remember those?) in those days, a friend introduced him to Dr. John H. Watson.
Before agreeing to share the flat, the two men, immediately attracted to one another, listed their respective character deficiencies. Holmes admitted to smoking a smelly pipe, although he didn't mention that he was a frequent user of cocaine. Watson owned up to a peculiar habit of leaving his bed at odd hours of the night.
"I have another set of vices," he admitted, but, then, so did Sherlock. The two became friends and roommates for the rest of their lives. For the sordid details of the famous marriage of true minds that followed, read Rex Stout's astonishing "Watson Was Woman," in which the famous creator of Nero Wolfe (himself hardly a paragon of butch studliness) reveals that Watson and Holmes were the most extraordinary Gay team in sleuthing history.
In 1971, The Traveller's Companion, Inc., an affiliate of Olympia Press, published a book based on the assumption that Holmes and Watson were lovers: The Sexual Adventures of Sherlock Holmes. Claiming to be from a newly-discovered secret cache of John Watson's papers, the book retells, very erotically, some of the original stories. It is hard-core gay porn at its best!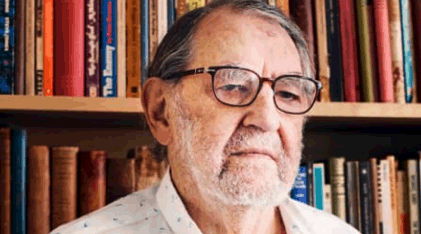 1933 – Joseph Sonnabend is an Afrikaans physician, scientist and HIV/AIDS researcher, notable for pioneering community-based research, the propagation of safe sex to prevent infection, and an early multifactorial model of AIDS.
As one of the first physicians to notice among his gay male patients the immune deficiency that would later be named AIDS, during the 1980s and 1990s he treated many hundreds of HIV-positive people. During the height of the AIDS crisis, Sonnabend helped create several AIDS organizations, including the AIDS Medical Foundation (now amfAR), the nonprofit Community Research Initiative (now ACRIA), which pioneered community-based research, and the PWA Health Group, the first and largest formally recognized buyers' club.
Sonnabend became controversial for maintaining his view that HIV was not the sole cause of AIDS over a decade after the virus's discovery but he is widely respected as a pioneering and compassionate clinician and researcher.
In 1983 he was founding editor one of the first AIDS journals, AIDS Research (renamed AIDS Research and Human Retroviruses in 1986, after Sonnabend was fired from the journal).
While he fathered three daughters with three different women, Sonnabend nevertheless openly identifies as a gay man.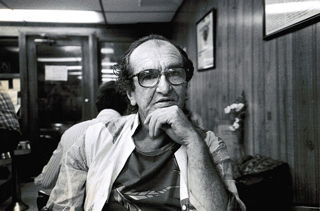 1934 – On this date the American lyric poet John Wieners was born (d.2002). From 1954, when he graduated from Boston College with an A.B. in English, to 1970, when he published Nerves, Boston-born poet John Wieners was thoroughly immersed in the art, culture, and turmoil of the time. He spent 1955-1956 at Charles Olson's experimental Black Mountain College in North Carolina, studying writing with Robert Creeley and Robert Duncan. Wieners journeyed to San Francisco where he published his breakthrough Hotel Wentley Poems in 1958, at age twenty-four.
Wieners returned to Boston in 1959 to be institutionalized, in part because of drug abuse. In 1961 he moved to New York City with the help of a grant from Allen Ginsberg's Poetry Foundation. In 1964 Robert Wilson, of The Phoenix Bookshop, published Wieners's second book, Ace Of Pentacles.
In 1967 Wieners' female lover left him and went to Europe with a mentor of his, but not before aborting his child first. In late 1967 Wieners, back in Boston, resorted to further drink and drugs. In the spring of 1969 Wieners was again institutionalized, resulting in The Asylum Poems (For my Father), published later that year.
Wieners published Nerves in 1970, which contained his work from 1966 to 1970, including all of the Asylum Poems. In the early 1970s, despite brief periods of institutionalization, Wieners taught a course entitled "Verse in the U.S. Since 1955" at the Beacon Hill Free School in Boston. He was also involved in the antiwar movement, crusaded against racism, and campaigned for the rights of women and homosexuals.
In 1975 Wieners published Behind the State Capital, or Cincinnati Pike, a book of letters, memoirs, and brief lyric poems. In 1986 he produced a retrospective collection, Selected Poems, 1958-1984 with a forward written by Allen Ginsberg.
Wieners died on March 1, 2002 at Massachusetts General Hospital in Boston, having collapsed a few days previously after an evening attending a party with his friend and publisher Charley Shively. Kidnap Notes Next, a collection of poems and journal entries edited by Jim Dunn, was published posthumously in 2002. A Book of Prophecies was published in 2007 from Bootstrap Press. The manuscript was discovered in the Kent State University archive's collection by poet Michael Carr. It was a journal written by Wieners in 1971, and opens with a poem titled 2007.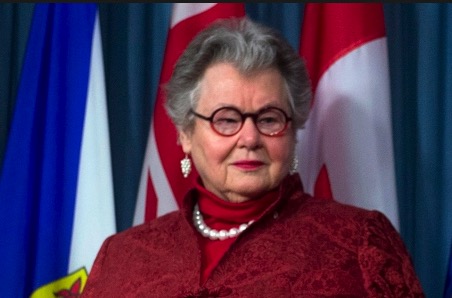 1942 – Nancy Ruth, is a retired Canadian Senator from Ontario. She was appointed to the Senate by Governor General Adrienne Clarkson, on the advice of Prime Minister Paul Martin, on March 24, 2005. While initially appointed as a Progressive Conservative, on March 28, 2006 she joined the Conservative caucus. She is Canada's first openly lesbian senator. She retired from the Senate on January 6, 2017, upon reaching the mandatory retirement age of 75.
Nancy Ruth was born in Toronto, Ontario. Before being appointed to the Senate, Nancy Ruth was a social activist and philanthropist. She founded several women's organizations in Canada, including the Women's Legal Education and Action Fund, the Canadian Women's Foundation, and a women's studies chair at Mount Saint Vincent University. She has also been a noted benefactor of hospitals and art galleries throughout Canada, and was named a member of the Order of Canada in 1994.
She has long battled for women's constitutional rights and thus opposed the Charlottetown Accord in 1992. She is also a vocal opponent of pornography. Her support for tougher child pornography laws made her a controversial figure amongst other gay rights activists, who saw the legislation as dangerously ambiguous in its definitions and broad in scope.
She was born Nancy Ruth (Rowell) Jackman. She changed her name in the mid-1990s; she does not use "Ruth" as a last name, instead using both her names as given names with no last name, and therefore prefers to be known as "Senator Nancy Ruth" instead of "Senator Ruth." She is alphabetized under "N," not "R", on the Senate website.
In 2010, Nancy Ruth took credit for the Throne Speech's including a proposal to study changing the line of "O Canada" from "all thy sons command" to "thou dost in us command", the original wording. Intense public backlash caused the Prime Minister's Office to announce the issue had been dropped from consideration.
Nancy Ruth sparked controversy on May 3, 2010, with comments she made during a meeting with women's equality rights groups on Parliament Hill. The groups were among many who had leveled criticisms at the Conservative government for maintaining their refusal to include funding for abortions in their maternal health plan for the G8, even after finally agreeing to include family planning measures such as contraception. Nancy Ruth fired back at the groups, telling them, "We've got five weeks or whatever left until the G8 starts. Shut the fuck up on this issue," she said. "If you push it, there'll be more backlash. This is now a political football. This is not about women's health in this country". Nancy Ruth also said, "Canada is still a country with free and accessible abortion. Leave it there. Don't make this an election issue."
The next day the Conservative government cut funding to 11 women's groups, some of which support abortion as part of the G8 maternal health initiative.


Added 2022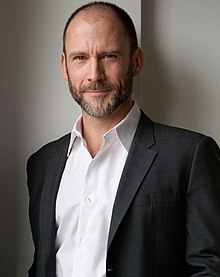 1961 – Bill Hayes is an American non-fiction writer and photographer. He has written four books – Sleep Demons, Five Quarts, The Anatomist, and Insomniac City – and has produced one book of photography, How New York Breaks Your Heart. His freelance writing has appeared in a number of periodicals, most notably The New York Times.
Hayes was born in Minneapolis, Minnesota, the fifth of six children, five of them girls. He remains close with his sisters. His mother Jean was an artist; his father John a military man who had lost an eye as a paratrooper in the Korean War. When Bill was three, the family moved to Spokane, Washington, where his father bought a Coca-Cola bottling plant. His mother opened an art school, where Hayes learned to develop and print film. Hayes was close with his maternal grandmother, Helen, from the age of eleven until he left home for college. In high school, Hayes was drawn to the writing of Joan Didion. Hayes attended Santa Clara University in California.
Hayes knew he was gay at a young age, though he had relationships with women in high school and college. He came out at age 24, and considers his orientation to be a core part of his identity.
Hayes' father never accepted him as a gay man and did not maintain a relationship with him, but when John Hayes developed dementia, he came to believe Bill was an old Army friend, and spoke with him warmly. Bill's mother also suffered with dementia until her death in 2011.
Hayes lived in San Francisco for many years, where he worked at the San Francisco AIDS Foundation. His partner of sixteen years was HIV-positive. In 2009, Hayes moved to New York City, where he had a relationship with neurologist and writer Oliver Sacks, until the latter's death in 2015. Hayes' experiences in New York and his six-year relationship with Sacks are the subject of his book Insomniac City.
Hayes has described his adult life as "colored by death" – the deaths he dealt with in his AIDS Foundation work, the sudden death of his longtime partner in San Francisco, and later the death of his partner Oliver Sacks.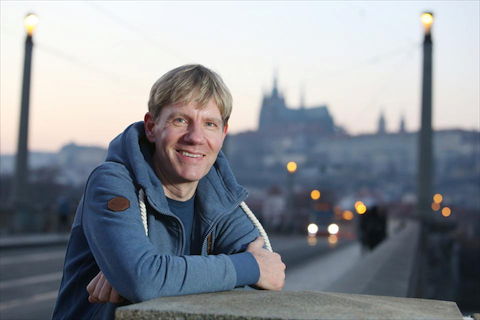 1965 – Bjørn Lomborg is a Danish author and adjunct professor at the Copenhagen Business School as well as President of the Copenhagen Consensus Center. He is former director of the Danish government's Environmental Assessment Institute (EAI) in Copenhagen. He became internationally known for his best-selling and controversial book, The Skeptical Environmentalist (2001), in which he argues that many of the costly measures and actions adopted by scientists and policy makers to meet the challenges of global warming will ultimately have minimal impact on the world's rising temperature.
Lomborg spent a year as an undergraduate at the University of Georgia, earned an M.A. degree in political science at the University of Aarhus in 1991, and a Ph.D. degree in political science at the University of Copenhagen in 1994.
Lomborg is gay and a vegetarian. As a public figure he has been a participant in information campaigns in Denmark about homosexuality, and states that "Being a public gay is to my view a civic responsibility. It's important to show that the width of the gay world cannot be described by a tired stereotype, but goes from leather gays on parade-wagons to suit-and-tie yuppies on the direction floor, as well as everything in between".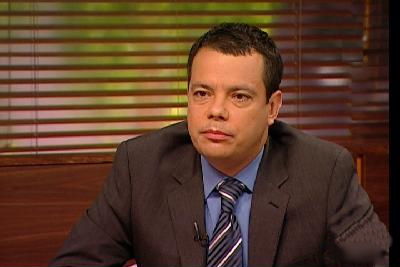 1968 – Today is the birthday of the Hungarian politician Gábor Szetey. Szetey is the former Secretary of State for Human Resources, a role he held since July 2006. He is a member of the Hungarian Socialist Party.
Szetey publicly declared that he was gay at the opening night of Budapest's Gay and Lesbian Film Festival, on July 6, 2007. He is the first LGBT member of government in Hungary, and the second politician to come out, after Klára Ungár. Szetey's coming out came at the end of a speech on equality and tolerance:
"When we can be proud of being Hungarian, Romanian, Jewish, Catholic, Gay or Straight... If we can be proud of our differences, we will be proud of our similarities. I believe in God. And I believe that all men and women have the right to love and be loved. Everywhere. Love has no party preference. Neither does happiness or choosing a partner. So: I am Szetey Gábor . I am European, and Hungarian. I believe in God, love, freedom, and equality. I am the Human Resources Secretary of State of the Government of the Republic of Hungary. Economist and HR director. Partner, friend, sometimes rival. And I am Gay."
!n the audience was Klára Dobrev, the wife of Prime Minister Ferenc Gyurcsány, as well as four other members of the Hungarian cabinet. The Prime Minister supported Szetey on his blog and called for public debate about same-sex relationships in Hungary. Hungary currently recognises same-sex registered partnerships. After the coming out of Mr. Szetey, the Parliament adopted the Registered Civil Union Act, which came into force 1 January 2009.
In a subsequent interview, Szetey declared:

"There is a small but vocal group of right-wing extremists which is intent on offending everyone... According to a survey, 51 percent of the respondents thought my speech was courageous and that it would improve the situation for homosexuals. It's strange that the conservatives, who attach such great importance to neighboring states giving their Hungarian minorities equal rights, couldn't care less about equal rights in their own country."

1967 – New York City's Civil Service Commission makes public its year-old policy of allowing city agencies to hire and employ lesbians and gay men. The new policy comes partly in response to the lobbying efforts of the Mattachine Society of New York.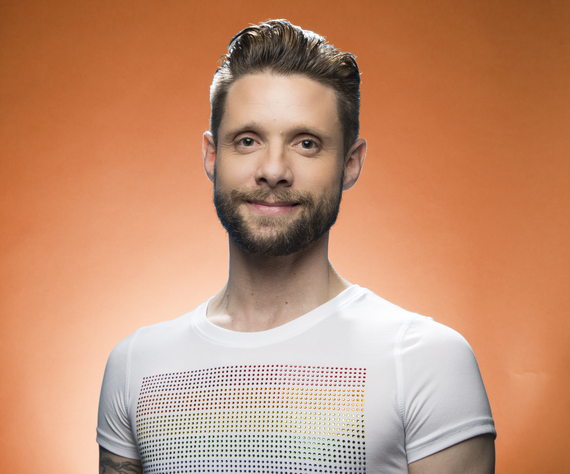 1976 – Today's the birthday of child actor Danny Pintauro. Pintauro played Jonathan Bower, son of Angela Bower in the series 'Who's the Boss' from 1984 till 1992. He was born as Daniel John Pintauro in Milltown, New Yersey, USA. Pintauro studied English and drama at Stanford University.
Pintauro first appeared on the television soap opera As the World Turns as the original Paul Ryan and in the film Cujo, but he came to prominence on the television series Who's the Boss?. After the conclusion of that series, he was less frequently cast. Pintauro went on to act in stage productions like The Velocity of Gary and Mommie Queerest. He also worked as a Tupperware sales representative and as of 2013, he was managing a restaurant in Las Vegas.
In 1997, in an interview with the National Enquirer tabloid, Pintauro declared that he is gay.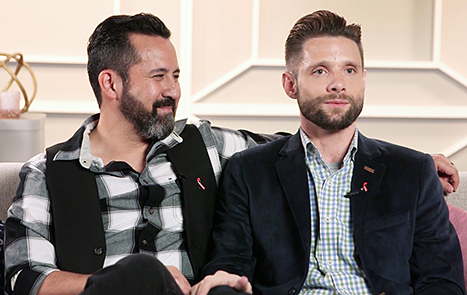 Pintauro (R) with husband Wil Tabares
In April 2013 he was engaged to his boyfriend, Wil Tabares, and they married in April 2014.
In 2015, Pintauro revealed in an interview with Oprah Winfrey that he has been HIV positive since 2003. He also disclosed that he had previously been addicted to methamphetamine.


1977 – The first issue of gay magazine Directions hits the streets in Toronto. It lasted only one year.

2015 – Florida recognizes same-sex marriages.

JANUARY 7 →
[{(o)}]|[{(o)}]|[{(o)}]|[{(o)}]| [{(o)}]|[{(o)}]