May 22
[{(o)}]|[{(o)}]|[{(o)}]|[{(o)}]| [{(o)}]|[{(o)}]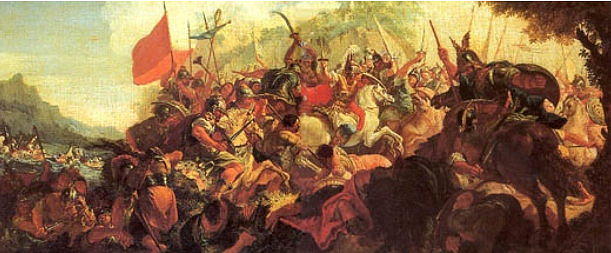 334 BC – The Greek army of Alexander The Great defeats Darius III of Persia in the Battle of the Granicus River. It was the first of three major battles fought between Alexander the Great and the Persian Empire. Fought in Northwestern Asia Minor, near the site of Troy, it was here where Alexander defeated the forces of the Persian satraps of Asia Minor, including a large force of Greek mercenaries. Alexander the Great (unlike Oliver Stone's cinematic "perversion" of history) was in actual fact very much a man who loved men. Alexander's lifelong companion was Hephaestion, the son of a Macedonian noble. Hephaestion also held the position of second-in-command of Alexander's forces until his death, which devastated Alexander.

1677 – In Connecticut, Nicholas Sension is convicted of sodomy and sentenced only to good behavior for the rest of his life. He has had a 30-year career of solicitations of other men, finally being brought to trial when he outrages sensibilities one too many times.

1900 – The Louisiana Supreme Court upholds a conviction under the 1896 oral sex clause. The Court quotes the father of the "victim" as saying that the defendant "sucked the cock of my son Ned until he has lost his mind."

1905 – A California appeals court overturns a sodomy conviction because the information did not make clear that the partner, Frank Derby, was a male. It says that Frank is a common name for women, also.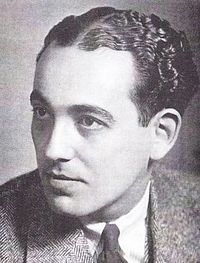 1905 – Thomas Driberg, Baron Bradwell (d.1976) was a British journalist and politician who was an influential member on the left of the Labour Party from the 1950s to the 1970s. He was revealed as a spy for the Soviet Union by Vasili Mitrokhin.
Tom Driberg was born at Crowborough, Sussex. Having studied Classics at Christ Church, Oxford without taking a degree, Driberg worked on the Daily Express from 1928 and created the William Hickey diary and gossip column. He was also connected to the intelligence services of both the United Kingdom and Soviet Union, as demonstrated in the Mitrokhin archives.
In the autumn of 1935 he gave two unemployed miners a place with him in his bed, but when his hands began to wander the men went to report him at the local police station. On 12 November 1935 Tom Driberg ended up in court at the Old Bailey on a charge of indecent assault, but he was found not guilty. His boss at the Express, Lord Beaverbrook (Max Aitken), ensured that there was no press coverage, although Tom Driberg had to go to see the editor of The News of the World. Despite rumours on Fleet Street the story never made the papers.
He was first elected as a Member of Parliament for Maldon in a by-election in June 1942 as an independent candidate. He took the Labour whip in January 1945 and continued to sit for the seat until his retirement at the 1955 general election. He was MP for Barking from 1959 to February 1974. In 1957 he became chairman of the Labour Party.
He left the Express in June 1943 after being sacked by the editor who thought that his parliamentary activities conflicted with his journalism. He was then given a job by the editor of a left-wing Sunday newspaper belonging to the Co-operative movement. He wrote a column under his own name which was more political. The paper became the Sunday Citizen in 1962, but in 1966 Tom Driberg was sacked because the paper could no longer afford his salary. The paper closed in 1967. He subsequently worked freelance and contributed to the 'London Diary' of the New Statesman, and wrote book reviews.
He had a lucky escape when caught with a Norwegian sailor in an air raid shelter in Edinburgh. Fortunately the policeman was an avid reader of the William Hickey column and let him off. In fact the policeman and Tom Driberg became friends and exchanged letters. Tom Driberg related the story to his friends Harold Nicolson and Bob Boothby. It seems that Compton Mackenzie also heard about the story and used it as inspiration for his novel Thin Ice about the life of a homosexual politician.
He was created a Life peer, as Baron Bradwell, of Bradwell-juxta-Mare in the County of Essex, shortly before his death. His autobiography, Ruling Passions, was published posthumously and disclosed the conflict between the three passions that drove his life: his homosexuality (he pursued casual and risky encounters compulsively, going cottaging and using rent boys), his left-wing political beliefs, and his allegiance to the High Church tendency of the Church of England. His will insisted that at his memorial service, the reader excoriate him for his sins rather than praise him for his virtues.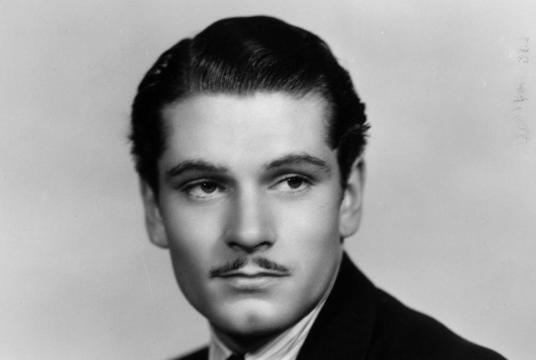 1907 – English actor, director, and producer and the recipient of scores of awards, Sir Laurence Olivier was born.(d.1989). One of the most famous and revered actors of the 20th century, he was the youngest actor to be knighted and the first to be elevated to the peerage. He married three times, to actresses Jill Esmond, Vivien Leigh, and Joan Plowright. Actor Spencer Tracy said that Olivier was 'the greatest actor in the English-speaking world'.
Although married three times, there are numerous stories about Olivier's relationships with men. One comes courtesy of actor David Niven who, during the filming of "Streetcar Named Desire" (1951), discovered Olivier with Marlon Brando in the garden of his second wife Vivien Leigh's mansion. They were swimming in the pool. Olivier was kissing Brando. "I turned my back to them and went back inside to join Vivien. I'm sure she knew what was going on, but she made no mention of it. Nor did I. One must be sophisticated about such matters in life."
Since Olivier's death, multiple biographers have produced books about him, several of which include the claim that Olivier was bisexual. Another story comes from Olivier's third wife, the actress Joan Plowright who documented Olivier's 10 year long relationship with actor Danny Kaye. Although many of his biographers have attempted to refute the claim, Joan Plowright confirmed it, stating, "I have always resented the comments that it was I who was the home-wrecker of Larry's marriage to Vivien Leigh. Danny Kaye was attached to Larry far earlier than I."
And then, referring separately to Olivier's battle with his "demons" which reached a peak in the long years of illness leading up to his death Plowright stated that:
"If a man is touched by genius, he is not an ordinary person. He doesn't lead an ordinary life. He has extremes of behaviour which you understand and you just find a way not to be swept overboard by his demons. You kind of stand apart. You continue your own work and your absorption in the family. And those other things finally don't matter.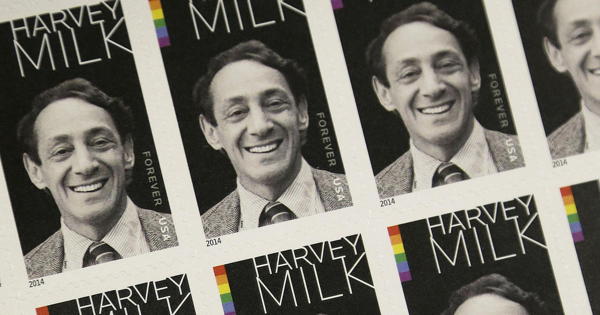 1930 – Gay rights pioneer, martyr and San Francisco city supervisor Harvey Milk was born on this date.(d.1978) Milk was an American politician and gay rights activist and the first openly gay city supervisor of San Francisco, California. He was, according to Time magazine, "the first openly gay man elected to any substantial political office in the history of the planet." What is not as well- remembered was his amazing ability to bring communities and neighborhoods together for progressive ends.
Milk was born in Woodmere, New York. He was the younger son of Lithuanian Jewish parents and the grandson of Morris Milk, a department store owner who helped to organize the first synagogue in the area. As a child, Harvey was teased for his protruding ears, big nose, and oversized feet, and tended to grab attention as a class clown. He played football in school, and developed a passion for opera; in his teens, he acknowledged his homosexuality, but kept it a closely guarded secret.
Milk graduated high school in Bay Shore, New York, in 1947 and attended New York State College for Teachers in Albany from 1947 to 1951, majoring in mathematics. He wrote for the college newspaper and earned a reputation as a gregarious, friendly student. None of his friends in high school or college suspected that he was gay. As one classmate remembered, "He was never thought of as a possible queer—that's what you called them then—he was a man's man".
After graduation, Milk joined the United States Navy during the Korean War. He served aboard the submarine rescue ship USS Kittiwake as a diving officer. He later transferred to Naval Station, San Diego to serve as a diving instructor.In 1955, he was discharged from the Navy at the rank of lieutenant, junior grade.
In 1956, he met Joe Campbell, 19, at the Jacob Riis Park beach, a popular location for gay men in Queens. Campbell was seven years younger than Milk, and Milk pursued him passionately. They moved in together. Growing bored with their New York lives, they decided to move to Dallas, Texas, but they were unhappy there and moved back to New York, where Milk got a job at an insurance firm. Campbell and Milk separated after almost six years; it would be his longest relationship.
In 1962 Milk became involved with Craig Rodwell, who was ten years younger. Though he courted Rodwell ardently, Milk was discouraged by Rodwell's involvement with the New York Mattachine Society, a gay activist organization. When Rodwell was arrested for walking in Riis Park, and charged with inciting a riot and with indecent exposure (the law required men's swimsuits to extend from above the navel to below the thigh), he spent three days in jail. The relationship soon ended as Milk became alarmed at Rodwell's tendency to agitate the police.
Milk became a researcher at a Wall Street firm. He was frequently promoted despite his tendency to offend the older members of the firm by ignoring their advice and flaunting his success. He started a romantic relationship with Jack Galen McKinley, and recruited him to work on conservative Republican Barry Goldwater's 1964 presidential campaign. Their relationship was troubled: McKinley, 16 when he and Milk became lovers, was prone to depression and frequently threatened to commit suicide if Milk did not show him enough attention. To make a point to McKinley, Milk took him to the hospital where Milk's ex-lover, Joe Campbell, was himself recuperating from a suicide attempt, after his lover — a man named Billy Sipple — left him. Milk had remained friendly with Campbell, who had entered the avant-garde art scene in Greenwich Village, but Milk did not understand why Campbell's despondency was sufficient cause to consider suicide as an option.
Milk and McKinley were among the thousands of gay men attracted to the gay scene in San Francisco. McKinley was a stage manager for Tom O'Horgan, a director who started his career in experimental theater, but soon graduated to much larger Broadway productions. They arrived in 1969 with the Broadway touring company of Hair. McKinley was offered a job in the New York City production of Jesus Christ Superstar, and their tempestuous relationship came to an end. The city appealed to Milk so much that he decided to stay, working at an investment firm. In 1970, increasingly frustrated with the political climate after the U.S. invasion of Cambodia, Milk let his hair grow long. When told to cut it, he refused and was fired.
Milk drifted from California to Texas to New York, without a steady job or plan. In New York, Milk met Scott Smith, 22, and began another relationship. Milk and Smith returned to San Francisco, where they lived on money they had saved. In March 1973, after a roll of film Milk left at a local shop was ruined, he and Smith opened a camera store on Castro Street with their last $1,000.
Milk became interested in political and civic matters when he was faced with civic problems and policies he disliked. One day in 1973, a state bureaucrat entered Milk's shop Castro Camera and informed him that he owed $100 as a deposit against state sales tax. Milk was incredulous and traded shouts with the man about the rights of business owners; after he complained for weeks at state offices, the deposit was reduced to $30. Milk fumed about government priorities when a teacher came into his store to borrow a projector because the equipment in the schools did not function. Milk decided that the time had come to run for city supervisor. He said later, "I finally reached the point where I knew I had to become involved or shut up".
Although he was a newcomer to the Castro District, Milk had shown leadership in the small community. He was starting to be taken seriously as a candidate and decided to run again for supervisor in 1975. He reconsidered his approach and cut his long hair, swore off marijuana, and vowed never to visit another gay bathhouse again. Milk's campaigning earned the support of the teamsters, firefighters, and construction unions. Castro Camera became the center of activity in the neighborhood. Milk would often pull people off the street to work his campaigns for him—many discovered later that they just happened to be the type of men Milk found attractive.
George Moscone was elected mayor in that election. Moscone had been instrumental in repealing the sodomy law earlier that year in the California State Legislature. He acknowledged Milk's influence in his election by visiting Milk's election night headquarters, thanking Milk personally, and offering him a position as a city commissioner. Milk came in seventh place in the election, only one position away from earning a supervisor seat. Liberal politicians held the offices of the mayor, district attorney, and sheriff.
In 1977, Milk ran for position on the San francisco Board of Supervisors. He won by 30% against sixteen other candidates, and after his victory became apparent, he arrived on Castro Street on the back of his campaign manager's motorcycle—escorted by Sheriff Richard Hongisto — to what a newspaper story described as a "tumultuous and moving welcome." Milk's swearing-in made national headlines, as he became the first openly gay non-incumbent man in the United States to win an election for public office.
Milk had recently taken a new lover, a young man named Jack Lira, 25, who was frequently drunk in public, and just as often escorted out of political events by Milk's aides. Since an unsuccessful race for the California State Assembly, Milk had been receiving increasingly violent death threats. Concerned that his raised profile marked him as a target for assassination, he recorded on tape his thoughts, and whom he wanted to succeed him if he were killed, adding: "If a bullet should enter my brain, let that bullet destroy every closet door".
On November 10, 1978, 10 months after being sworn in, another supervisor,
Dan White
resigned his position on the San Francisco Board of Supervisors, claiming that his annual salary of $9,600 was not enough to support his family. Milk was also feeling the pinch of the decrease in income when he and Scott Smith were forced to close Castro Camera a month before. Within days, White requested that his resignation be withdrawn and he be reinstated, and Mayor Moscone initially agreed. However, further consideration—and intervention by other supervisors—convinced the mayor to appoint someone more in line with the growing ethnic diversity of White's district and the liberal leanings of the Board of Supervisors.
Moscone planned to announce White's replacement days later, on November 27, 1978. A half hour before the press conference, White entered City Hall through a basement window to avoid metal detectors, and made his way to Moscone's office. Witnesses heard shouting between White and Moscone, then gunshots. White shot the mayor in the shoulder and chest, then twice in the head after Moscone had fallen on the floor. White then quickly walked to his former office, reloading his police-issue revolver with hollow-point bullets along the way, and intercepted Milk, asking him to step inside for a moment. Supervisor Dianne Feinstein heard gunshots and called the police. She found Milk face down on the floor, shot five times, including twice in the head at close range. After identifying both bodies, Feinstein was shaking so badly she required support from the police chief. It was she who announced to the press, "Today San Francisco has experienced a double tragedy of immense proportions. As President of the Board of Supervisors, it is my duty to inform you that both Mayor Moscone and Supervisor Harvey Milk have been shot and killed," then adding after being drowned out by shouts of disbelief, "and the suspect is Supervisor Dan White." Milk was 48 years old. Moscone was 49.
In August 2009, President Barack Obama posthumously awarded Milk the Presidential Medal of Freedom for his contribution to the gay rights movement stating "he fought discrimination with visionary courage and conviction". Milk's nephew Stuart Milk accepted for his uncle.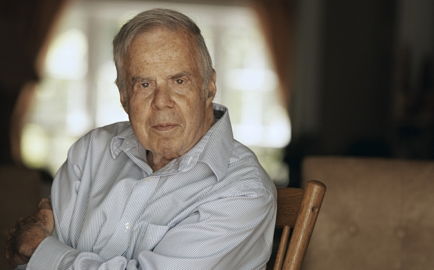 1932 – Robert Spitzer (d.2015) was a psychiatrist who played a defining role in creating agreed–upon standards to describe mental disorders and helped stop the defining of homosexuality as a pathological condition.
He was often called one of the most influential psychiatrists of the 20th century, largely for his work in the modern classification of mental disorders. He was chairman of the task force for the third edition of the American Psychiatry Association's (APA) Diagnostic and Statistical Manual of Mental Disorders (DSM-III), which was released in 1980 and classified mental disorders in discrete categories with specific criteria to diagnose them.
In the early 1970s, Spitzer met with gay-rights activists and determined that homosexuality could not be called a disorder if homosexuals were comfortable with their sexuality. At the APA conference in 1973, he pushed for the association to drop homosexuality as a medical disorder from its manual, signifying a major turning point for the gay rights movement.
"A medical disorder either had to be associated with subjective distress – pain – or general impairment in social function," he told the Washington Post at the time, explaining his reasoning. Since gay people were comfortable and happy being gay, and functioned like everyone else in their daily lives, they did not suffer from any disorder, he reasoned.
In 2001, after two years of interviews with 200 "ex-gay" men and women who had been through sexual reorientation therapy, he concluded in a paper that gay people can turn straight if they really wanted to. In 2012, however, he publicly said that he wanted to redact that paper, stating that the study was flawed.
Some gay rights activists attribute the U.S. Supreme Court's judgment allowing gay marriages partially to the work done by Spitzer. "The fact that gay marriage is allowed today is in part owed to Bob Spitzer," Jack Drescher, a gay psychoanalyst in private practice in New York, told the New York Times.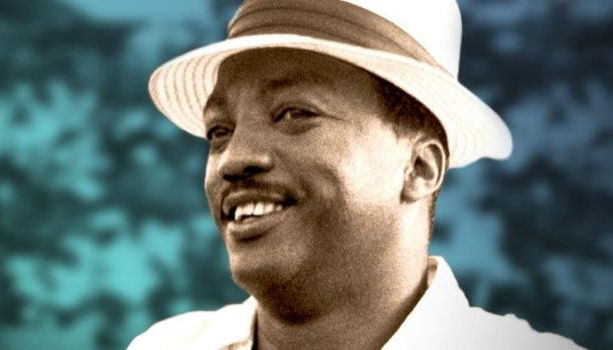 1939 – Born on this date was the actor Paul Winfield (d.2004). The Emmy Award-winning and Academy Award- nominated American television and film actor was known for his portrayal of a Louisiana sharecropper who struggles to support his family during the Great Depression in the landmark film "Sounder" and as Dr. Martin Luther King Jr. in the television miniseries "King." Winfield was also known for his roles in The Terminator, Star Trek II: The Wrath of Khan, and Star Trek: The Next Generation. He received five Emmy nominations overall, winning for his 1994 guest role in Picket Fences.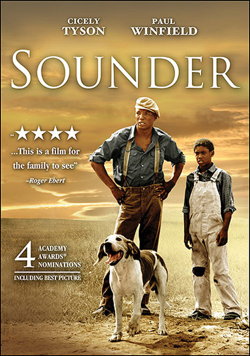 Winfield also took on roles as homosexual characters in the films Mike's Murder in 1984 and again in 1998 in the film Relax...It's Just Sex. He found success off-camera due to his unique voice. He provided voices on the cartoons Spider-Man, The Magic School Bus, Happily Ever After: Fairy Tales for Every Child, Batman Beyond, Gargoyles, K10C, and The Simpsons, on the latter voicing the Don King parody Lucius Sweet. In his voiceover career, he is perhaps best known as the narrator for the A&E true crime series City Confidential, a role he began in 1998 and continued with until his death in 2004.
Winfield was openly gay in his private life, but remained discreet about it in the public eye. He died of a heart attack in 2004; he was 64. His partner of 30 years, architect Charles Gillan Jr., preceded him in death in 2002. Winfield and Gillan are interred together at Forest Lawn Memorial Park in Los Angeles.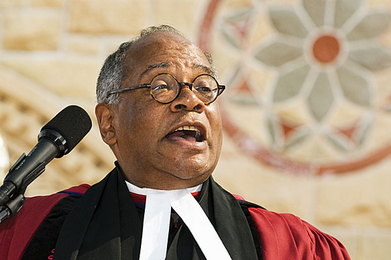 1942 – Harvard professor Peter J. Gomes was born on this date (d.2011); Born in Plymouth, Massachusetts from a Cape Verdean father and a mother from Boston and Gomes said he was baptized Catholic. He graduated from Bates College in 1965 and Harvard Divinity School in 1968. Gomes was a leading expert on early American religion. And regarding ancient texts, he frequently maintained that "one can read into the Bible almost any interpretation of morality...for its passages had been used to defend slavery and the liberation of slaves, to support racism, anti-Semitism and patriotism, to enshrine a dominance of men over women, and to condemn homosexuality as immoral," as paraphrased by the New York Times.
Gomes urged believers to grasp the spirit, not the letter, of scriptural passages that he said had been misused to defend racism, anti-Semitism and sexism and to attack homosexuality and abortion. He offered interpretations that he said transcended the narrow context of modern prejudices.
Widely regarded as one of America's most distinguished preachers, Professor Gomes fulfilled preaching and lecturing engagements throughout the U.S. and Great Britain. His books, The Good Book: Reading the Bible with Mind and Heart and Sermons, the Book of Wisdom for Daily Living, were New York Times and national best-sellers. The Right Reverend Lord Robert Runcie, 102nd Archbishop of Canterbury, England, ecclesiastical head of the Anglican Communion said of Gomes' The Good Book that it "offers a crash course in biblical literacy in a nuanced but easy-to-understand style" which is also "lively." Henry Louis Gates, Jr. called it "Easily the best contemporary book on the Bible for thoughtful people."
Gomes published in total ten volumes of sermons, as well as numerous articles and papers. He was well-known for many of his sermons, but particularly for one he delivered in the immediate wake of the Sept. 11, 2001 attacks. His most recent work, The Scandalous Gospel of Jesus, includes extensive commentary and observation on the interrelations of Church and State throughout history and particularly in recent U.S. history. On September 15, 2008 he appeared on The Colbert Report to promote his book. During this interview, he claimed gospels are "a dime a dozen."
Gomes surprised many when he publicly revealed in 1991 that he was gay, and from that time became an advocate for wider acceptance of homosexuality in American society. In the case of his own sexual practices, he stated that he remained celibate. "I now have an unambiguous vocation — a mission — to address the religious causes and roots of homophobia," he declared. "I will devote the rest of my life to addressing the `religious case' against gays."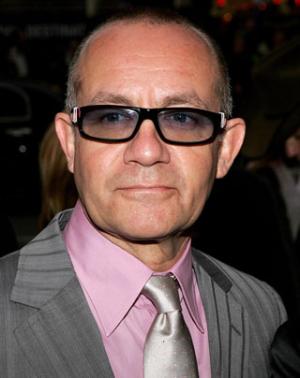 1950 – Bernie Taupin is an English lyricist, poet, and singer, best known for his long-term collaboration with Elton John, writing the lyrics for the majority of the star's songs, making his lyrics some of the best known in pop-rock's history, many of them with homosexual overtones.
In 1967, Taupin answered an advertisement in England's music paper New Musical Express that was seeking new songwriters. Around the same time Elton John submitted samples of his work to the paper, and the pair were brought together, collaborating on many projects since.
Taupin's lyrics include such tunes as Rocket Man, Levon, Crocodile Rock, Honky Cat, Tiny Dancer, which was dedicated for his first wife, Maxine, Candle in the Wind , Saturday Night's Alright for Fighting , Bennie and the Jets , Goodbye Yellow Brick Road, Don't Let the Sun Go Down on Me, The Bitch is Back, Daniel, and 1970's Your Song , their first hit. Hits in the 1980s include I'm Still Standing, I Guess That's Why They Call It The Blues, Sad Songs (Say So Much), and Nikita.
In the 1990s, Taupin and John had more hits, including The One, Simple Life , The Last Song and Believe. In September 1997, Taupin rewrote the lyrics of Candle in the Wind (for Candle in the Wind 1997 ) in tribute to the late Diana, Princess of Wales.
He is a vocal supporter of gay rights.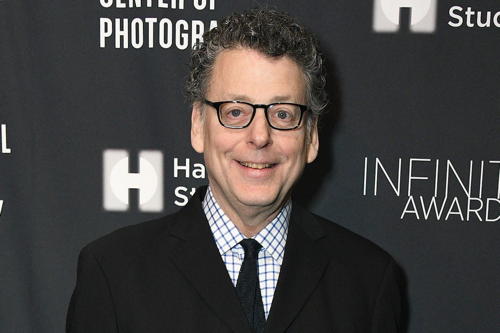 1956 – Maurice Berger was an American cultural historian, curator and art critic (d: 2020). Berger was a research professor and chief curator at the Center for Art, Design and Visual Culture, University of Maryland, Baltimore. Berger wrote the monthly Race Stories column, "a continuing exploration of the relationship of race to photographic portrayals of race", for the Lens Section of the New York Times. He curated numerous exhibits at the International Center of Photography, the Jewish Museum, the Whitney Museum of American Art and many other institutions. He authored eleven books, which include White Lies: Race and the Myths of Whiteness and For All the World to See: Visual Culture and the Struggle for Civil Rights, He was also the author of numerous essays for anthologies and exhibition catalogs.
Berger grew up poor in a predominantly black and Puerto Rican public housing project on the Lower East Side of Manhattan , an experience which helped to shape his views on race. "As a Jew, I have known anti-Semitism. As a gay man, I have known homophobia," Berger wrote in the New York Timesin 2017 about his childhood. "But neither has seemed as relentless as the racism I witnessed growing up – a steady drumbeat of slights, thinly-veiled hostility, and condescension perpetrated by even the most liberal and well-meaning people. It was painful to watch. And, as my friends let me know, considerably more painful to endure."
One of Mr. Berger's goals in being outspoken about issues of race, was to get others, especially white people to examine and discuss their attitudes. "White folks rarely talk about these things, either among themselves or with their friends of color." he told the Burlington Free Press in Vermont in 2004. "It isn't part of the social contract. and I think it has to become part of the social contract."
He died on March 23, 2020, from complications related to COVID-19 He was survived by his husband Marvin Heiferman, also a noted curator.

1957 – A California appellate court upholds a conviction for attempted sodomy of two prisoners seen kissing.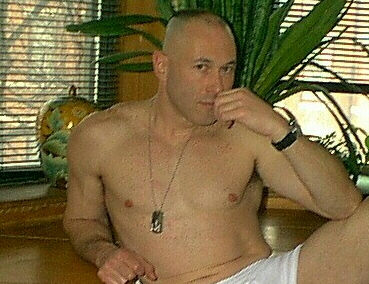 (Click to see the rest)
1957 – James Dale Guckert is an American conservative columnist better known by the pseudonym Jeff Gannon. Between 2003 and 2005, he was given credentials as a White House reporter. He was eventually employed by the conservative website Talon News during the latter part of this period. Gannon first gained national attention during a presidential press conference on January 26, 2005, when he asked United States President George W. Bush a question that some in the press corps considered "so friendly it might have been planted" ("How are you going to work with [Senate Democratic leaders] who seem to have divorced themselves from reality?").
Gannon routinely obtained daily passes to White House briefings, attending four Bush press conferences and appearing regularly at White House press briefings. Although he did not qualify for a Congressional press pass, Gannon was given daily passes to White House press briefings "after supplying his real name, date of birth and Social Security number." Gannon came under public scrutiny for his lack of a journalistic background prior to his work with Talon and his involvement with various gay escort service websites using the professional name "Bulldog." Bloggers revealed that Jeff Gannon had previously worked as a $200-an-hour gay prostitute who advertised himself on a series of websites with names such as hotmilitarystud.com.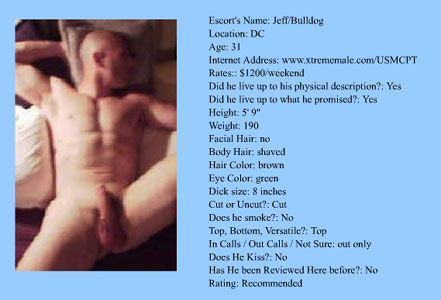 "Bulldog" online profile
Gannon resigned from Talon News on February 8, 2005. Continuing to use the name Gannon, he has since created his own official homepage and worked for a time as a columnist for the Washington Blade newspaper, where he confirmed he was gay after he was outed. Most recently, Gannon operated JeffGannon.com, a blog where he criticized those who exposed him, the "Old Media" and the "Angry Gay Left", accusing them of promoting a double standard. The site has since been taken offline and the domain expired. He published a book titled The Great Media War in 2007.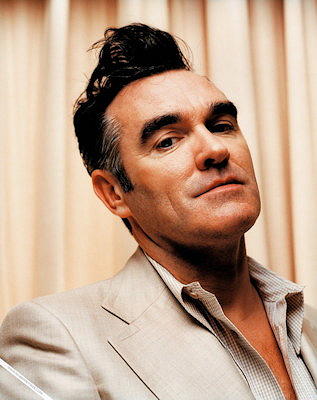 1959 – Steven Patrick Morrissey, commonly known by his last name, Morrissey, or Moz, is a British singer and lyricist. He rose to prominence in the 1980s as the lyricist and vocalist of the rock band The Smiths. The band were highly successful in the United Kingdom but broke up in 1987, and Morrissey began a solo career, making the top ten of the UK Singles Chart on ten occasions. His first solo album, 1988's Viva Hate, entered the UK Albums Chart at number one.
Morrissey is widely regarded as an important innovator in the indie music scene; music magazine NME considers Morrissey to be "one of the most influential artists ever", while The Independent says, "Most pop stars have to be dead before they reach the iconic status he has reached in his lifetime." In 2004, Pitchfork Media called him "one of the most singular figures in Western popular culture from the last 20 years."
Morrissey's lyrics have been described as "dramatic, bleak, funny vignettes about doomed relationships, lonely nightclubs, the burden of the past and the prison of the home". He is also noted for his unusual baritone vocal style (though he sometimes uses falsetto), his quiff haircut and his dynamic live performances. In the media, controversies have been caused by his forthright and often contrarian opinions, and he has also attracted media attention for his advocacy of vegetarianism and animal rights. He describes himself in his autobiography as an animal protectionist.
In 1994, Morrissey began a relationship with photographer Jake Walters. They lived together until 1996. In an interview in March 2013, Jake Walters said: "Morrissey and I have been friends for a long time, probably around 20 years." Morrissey was later attached to Tina Dehghani. He discussed having a baby with Dehghani, with whom he described having an "uncluttered commitment". In his autobiography, Morrissey also mentions a relationship with a younger Italian man, known only as "Gelato", with whom he sought to buy a house around the time of 2006's Ringleader of the Tormentors album.
Morrissey's sexuality has been a matter of conjecture. The
Encyclopædia Britannica
states that he created a
"compellingly conflicted persona (loudly proclaimed celibacy offset by coy hints of closeted homosexuality)"
which has
"made him a peculiar heartthrob"
.
In 1984, Morrissey stated that he refused "to recognise the terms hetero-, bi-, and homo-sexual" because "everybody has exactly the same sexual needs". A 1984 Smiths article in Rolling Stone claimed that Morrissey "admits he's gay", but Morrissey responded that it was news to him.
The speculation was further fuelled by the frequent references to gay subculture and slang in his lyrics. In 2006, Liz Hoggard from The Independent noted, "Only 15 years after homosexuality had been decriminalised, his lyrics flirted with every kind of gay subculture"; for example, she says that "This Charming Man ... is about age-gap, gay sex." Reviewer Stephen Thomas Erlewine says lyrics to the Smiths single "Hand in Glove" contain "veiled references to homosexuality".
Throughout much of his career, Morrissey maintained in interviews that he was asexual and celibate. Johnny Marr said in a 1984 interview that "Morrissey doesn't participate in sex at the moment and hasn't done so for a while. He's had a lot of girlfriends in the past and quite a few men friends."
In a 1997 interview, Morrissey revealed he had been in a relationship with someone for two years but that it had ended and the person in question had stopped loving him. He did not reveal the sex of his partner or whether it was a sexual relationship, but said he cared deeply for the person and hoped they had shared similar feelings. That person was revealed in Morrissey's autobiography to be Jake Walters.
In October 2013, Morrissey released a statement through his semi-official website, which said: "Unfortunately, I am not homosexual. In technical fact, I am humasexual. I am attracted to humans. But, of course ... not many."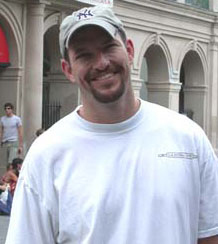 1970 – Mark Bingham, a gay rugby player, was born in Phoenix, Arizona. (d. 9.11.2001) While his sports playing was what he most loved, history will remember Bingham as one of the heroes of 9-11. Bingham was on board flight United 93. It is believed that the hijackers of the plane had planned on crashing it into either the White House or the Capitol Building. Instead, the passengers of the plane overtook the terrorists and the plane crashed in an empty field in Somerset County, Pennsylvania. No one survived the crash.
A large athlete at 6 feet 4 inches (1.93 m) and 225 pounds (102 kg), Bingham played for the gay-inclusive rugby union team San Francisco Fog RFC. In 2001 most of the Fog were novices to the game, but Bingham showed up anyway. He coached, cajoled, and crashed through their practices, and played No. 8 in their first two friendly matches. He also played in their first tournament (where he dislocated his shoulder early on). He taught his teammates his favorite rugby songs.
In May 2001, as a member of the Fog, he took part in the Washington D.C. Renegades Invitational Tournament. Although very few in number, most of the rugby teams extant at that time took part in the tournament. It was after the tournament that Gotham's Scott Glaessgen, who had been inspired by the tournament and who had been friends with Bingham since 1998, contacted him about forming a rugby team in New York City.
Bingham had recently opened a satellite office of his successful public relations firm in New York City and was spending more time on the East Coast. Bingham was excited about the possibility and over the summer the two men started planning the formation of a team, Gotham Knights.
On September 11, 2001, he boarded United Airlines Flight 93 at the last minute, on his way to San Francisco to be an usher in his fraternity brother Joseph Salama's wedding.
Bingham may have been one of the passengers who attempted to storm the cockpit of the hijacked airliner United Airlines Flight 93 to try to prevent al-Qaeda terrorists from using the plane as a part of the September 11 attacks. The target of the Flight 93 hijackers was reported to have been either the White House or U.S. Capitol, in Washington, D.C. Bingham made a brief airphone call to his mother, Alice Hoagland, shortly before the plane went down. Hoagland, a former flight attendant with United Airlines, later left a voicemail message on his cell phone, instructing her son to attempt to reclaim the aircraft after it became apparent that Flight 93 was to be used in a fourth suicide attack.
Bingham was survived by his boyfriend of six years, Paul Holm, who said that Bingham had risked his life to protect the lives of others before 9/11. He had twice successfully protected Holm from attempted muggings, one at gunpoint. Holm described Bingham as a brave, competitive man, saying, "He hated to lose — at anything." He was even known to proudly display a scar he received after being gored at the Running of the Bulls in Pamplona, Spain.
After his death, Mark Bingham's memory has been well served. A Leadership Fund named in his honor was established at the University of California - Berkeley. San Francisco renamed a gym at the Eureka Valley Recreation Center after Bingham. Finally, the Gay Rugby Association named its biannual tournament the Bingham Cup.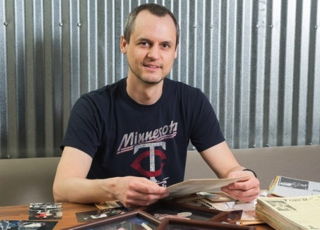 1971 – Wade Keller is an American professional wrestling journalist who runs the Pro Wrestling Torch newsletter. Keller has hosted The Wade Keller Pro Wrestling Podcast on PodcastOne since 2017.
Keller founded Pro Wrestling Torch Newsletter (aka PWTorch, or simply The Torch) in October 1987, when he was a junior in high school. The newsletter is published weekly from his Minnesota home, with the content also published to an accompanying website which was launched in 1999. Keller's work includes weekly columns, news reporting and analysis, as well as interviews in both print and audio format. He works closely with wrestlers, promoters and wrestling fans to gather the information for his features. The Pro Wrestling Torch Livecast was broadcast via BlogTalkRadio until 2017.
One of Keller's yearly features is the Torch Talk, in which he conducts interviews with wrestlers. Keller is also the host of Pro Wrestling's Ultimate Insiders, a series of interviews with prominent wrestling personalities that are released on DVD. The first edition featured Vince Russo and Ed Ferrara, former writers for WWE and WCW, while the second edition was conducted with Jeff and Matt Hardy. Another was conducted with ECW and XPW wrestler New Jack.
Wade Keller also created and oversees MMA Torch, a website devoted to the world of mixed martial arts (MMA). The site has been around since the early 2000s and was one of the very first sites to ever devote coverage to the world of MMA. He has interviewed Dana White, original UFC matchmaker Art Davie and UFC announcer Mike Goldberg. Before the MMA Torch website was launched, Keller's MMA coverage was included in the pages of the Pro Wrestling Torch Newsletter, including coverage of the very first UFC pay-per-view. The site provides news, interviews, analysis and opinions as well as a message board feature.
Keller is openly gay. He and longtime partner Cory have a son named Bowie. Keller is also a lifelong practitioner of martial arts.


1976 – Police raid Montreal's Club Baths and charge twenty-seven men with being found-ins in a common bawdyhouse, part of the Montreal Olympic crackdown. Montreal's Club Baths also had been raided two days earlier with 26 arrests.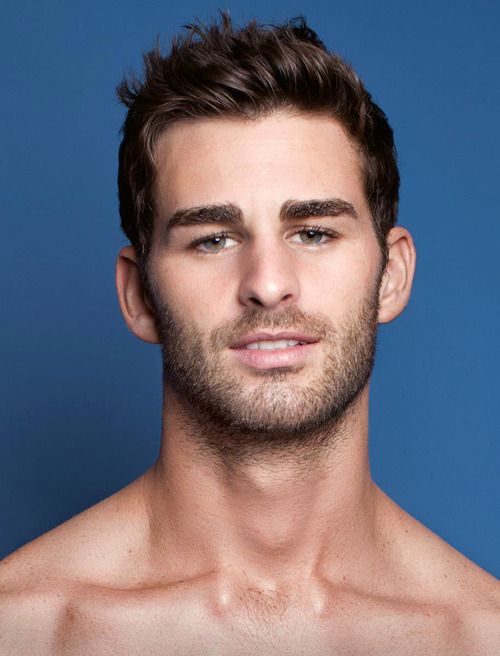 1985 – Chris Salvatore is an American actor, singer-songwriter, model, and gay-rights activist.He is currently sitting at #41 on AfterElton's top 50 gay celebrities.
Growing up in the small town of Richboro, Pennsylvania, he spent his days singing, acting, and performing for his family. By the time he was 15, young Chris had already written his first song. After completing his high school education, Salvatore began his career in 2005 during his attendance at Berklee College of Music in Boston. There, he studied vocal performance and soon began recording songs.
After some time at Berklee, Salvatore moved to New York City in 2006 to try his hand at acting. Once there, he enrolled in The New York Conservatory for Dramatic Arts and realized his talent and love for film. Salvatore completed his schooling and began preparing for the big leagues in Los Angeles. He was contacted by a casting director for Q. Allan Brocka's Eating Out film series and within the week, Salvatore moved to California to star as "Zack" in Eating Out 3: All You Can Eat (2009).[6] He continued the role in two additional films in the series: Eating Out 4: Drama Camp (2011) and Eating Out 5: The Open Weekend (2012).
Chris Salvatore is known for his single "Dirty Love" (released in 2010). Recently, Salvatore has been uploading short musical covers of songs he and his fans like to his YouTube channel (which currently has over 12,000 subscribers). In addition to song covers, he spends his time evangelizing equality in the LGBT community. Some of his videos include messages for the It Gets Better Campaign while others are simply kind and uplifting messages of hope. His latest efforts include the singles 'What You Do To Me' (2012) and the ballad 'Hurricane' (2012).

MAY 23 →
[{(o)}]|[{(o)}]|[{(o)}]|[{(o)}]| [{(o)}]|[{(o)}]