January 18
[{(o)}]|[{(o)}]|[{(o)}]|[{(o)}]| [{(o)}]|[{(o)}]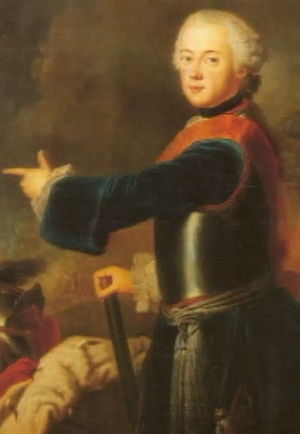 1726 – Frederick Heinrich Louis, more commonly known as Prince Henry of Prussia was born in Berlin (d.1802). He also served as a general and statesman, and, in 1786, was suggested as a candidate for a monarch for the United States, but before he could make up his mind on the offer, the U.S. had opted to be a Republic.
The younger brother of King Frederick II of Prussia, Henry's conflicts with "Frederick the Great" are almost legendary.
In 1752 Henry married Princess Wilhelmina of Hesse-Kassel in Charlottenburg, but they had no children. Henry lived in Rheinsberg after receiving it as a gift from his brother. Despite the marriage, he scarcely concealed his passion for other men and developed intimate friendships with the actor Blainville and the French emigre Count La Roche-Aymon. One favourite, Major Kaphengst, exploited the prince's interest in him to lead a dissipated, wasteful life on an estate not far from Rheinsberg.
Henry successfully led Prussian armies as a general during the Seven Years' War (1756-1763), in which he never lost a battle. After the Prussian Army's initial success against one wing of the joint Russian and Austrian Armies in the Battle of Kunersdorf, Henry urged his brother Frederick to stop attacking. The king, who had already sent a message of victory to Berlin, pressed the attack. The day ended with a virtually destroyed Prussian army, a virtually defenseless Kingdom of Prussia, and a complete victory by the Russo-Austrian force. Afterwards, Henry reorganized the routed Prussian forces. Frederick came to rely on his brother as commander of the Prussian forces in the east, Frederick's strategic flank. Henry later won his most famous victory at Freiberg in 1762.
After the Seven Years' War, Henry worked as a shrewd diplomat who helped plan the First Partition of Poland through trips to Stockholm and St. Petersburg. In the 1780s he made two diplomatic trips to France. He was a friend of Jean-Louis Favier.
Henry attempted to secure a principality for himself and twice tried to become King of Poland, but was opposed by a displeased Frederick. The king frustrated Henry's attempt to become ruler of a kingdom Catherine II of Russia planned to create in Wallachia.
In 1786 either Nathaniel Gorham, then President of the Continental Congress, or Friedrich Wilhelm von Steuben, the Prussian general who served in the Continental Army, suggested to Alexander Hamilton that Henry should become President or King of the United States, but the offer was revoked before the prince could make a reply.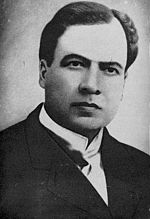 1867 – Félix Rubén García Sarmiento (d.1916), known as Rubén Darío, was a Nicaraguan poet who initiated the Spanish-American literary movement known as modernismo (modernism) that flourished at the end of the 19th century. Darío has had a great and lasting influence on 20th-century Spanish literature and journalism. He has been praised as the "Prince of Castilian Letters" and undisputed father of the modernismo literary movement.
In November, 2012, the University of Arizona acquired a privately-held collection of manuscripts and letters created by Dario. This distinctive collection of archival material contained documents pertaining to Darío's life and work as a poet, journalist and diplomat. Several of the manuscripts are signed transcripts, written in Darío's hand, of some of his most important works including
"Coloquio de los Centauros,"
two versions of
"Los motivos del lobo"
and
"Canto épico a las glorias de Chile,"
a manuscript of 76 pages, which was one of Darío's first long poems.
The documents have already begun to alter the scholarship on Darío. The peer-reviewed "Bulletin of Spanish Studies," a prestigious academic journal from the United Kingdom, has published an article by Professor Alberto Acereda in its August 2012 issue based on letters found in ASU's collection. The article, "'Nuestro más profundo y sublime secreto': Los amores transgresores entre Rubén Darío y Amado Nervo," ("Our Most Profound and Sublime Secret: the Transgressive Love of Ruben Dario and Amado Nervo") reveals for the first time a secret romantic relationship between Darío and famed Mexican poet Amado Nervo (1870-1919) the Mexican Ambassador to Argentina and Uruguay, journalist, poet, and educator. Acereda said,"The exact nature of this relationship is evidenced in a series of intimate letters exchanged between the two poets and they help us to better understand the respective works of these modernist authors, as well as to establish a re-reading of certain texts."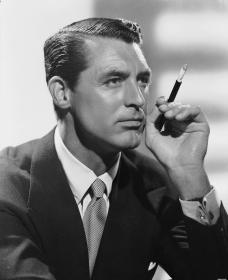 1904 – Cary Grant, born Archibald Alexander Leach, (d.1986), was an English actor who later took U.S. citizenship. Known for his transatlantic accent, debonair demeanor and "dashing good looks", Grant is considered one of classic Hollywood's definitive leading men. His good looks, charisma, and ambiguous sexuality enchanted women and men alike. As the star-struck comedian Steve Lawrence once said, "When Cary Grant walked into a room, not only did the women primp, the men straightened their ties."
Born Archibald Alexander Leach on January 18, 1904, near Bristol, England, Grant began his career in vaudeville. In 1932 he signed with Paramount and moved to Hollywood, where he developed the debonair persona that made him famous. After appearing in half a dozen films, his big break came when the sultry Mae West handpicked him to star with her in She Done Him Wrong (1933). Based on West's Broadway hit Diamond Lil, the film made Grant a bankable star.
Grant's best-known films include The Awful Truth (1937), Bringing Up Baby (1938), Gunga Din (1939), The Philadelphia Story (1940), His Girl Friday (1940), Arsenic and Old Lace (1944), Notorious (1946), To Catch A Thief (1955), An Affair to Remember (1957), North by Northwest (1959) and Charade (1963).
Grant was married five times. But there were well-founded rumours that he was bisexual or gay. Homosexual screenwriter Arthur Laurents wrote that Grant "told me he threw pebbles at my window one night but was luckless". Grant allegedly was involved with costume designer Orry-Kelly when he first moved to Manhattan, and lived with Randolph Scott off and on for twelve years.
Richard Blackwell wrote that Grant and Scott were "deeply, madly in love", and alleged eyewitness accounts of their physical affection have been published. Alexander D'Arcy, who appeared with Grant in The Awful Truth, said he knew that Grant and Scott "lived together as a gay couple", adding: "I think Cary knew that people were saying things about him. I don't think he tried to hide it." The two men frequently accompanied each other to parties and premieres and were unconcerned when photographs of them cozily preparing dinner together at home were published in fan magazines. Biographer Roy Moseley claims that Grant and Scott were seen kissing in a public carpark outside a social function both attended in the 1960s. William J. Mann's book Behind the Screen: How Gays and Lesbians Shaped Hollywood, 1910-1969 recounts how photographer Jerome Zerbe spent "three Gay months" in the movie colony taking many photographs of Grant and Scott, "attesting to their involvement in the Gay scene." Zerbe says that he often stayed with the two actors, "finding them both warm, charming, and happy."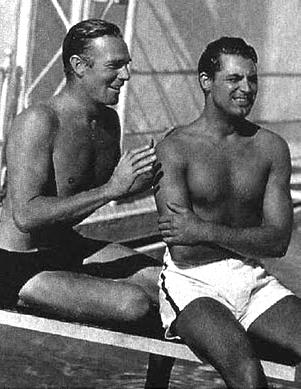 Cary Grant (R) with Randolph Scott
For more pictures and backround of this 1930s 'bromance' see Cary Grant and Randolph Scott: A Love Story.
Barbara Harris, Grant's widow, has disputed that there was a relationship with Scott. When Chevy Chase joked about Grant being gay in a television interview Grant sued him for slander; they settled out of court. However, Grant did admit in an interview that his first two wives had accused him of being homosexual. Betsy Drake commented: "Why would I believe that Cary was homosexual when we were busy fucking? He lived 43 years before he met me. I don't know what he did. Maybe he was bisexual."
Although most of his career was spent playing a static archetype, Grant was unafraid to take risks, professionally or privately. He is credited with using the word "gay" for the first time in a homosexual context on screen. In Bringing Up Baby (1938), Grant plays a shy paleontologist against Katharine Hepburn's spoiled New York heiress. During one scene, Grant appears in a frilly pink dressing gown and to incredulous observers delivers his famous line "because I just went gay all of a sudden."
Knowing his audience did not want to see him age, Grant retired from films in the 1960s, secure as one of Hollywood's brightest stars. He died on November 29, 1986.

1913 – Danny Kaye, born David Daniel Kaminsky, (d.1987) was a celebrated American actor, singer, dancer, and comedian. His best known performances featured physical comedy, idiosyncratic pantomimes, and rapid-fire nonsense songs.
Kaye starred in 17 movies, notably The Kid from Brooklyn (1946), The Secret Life of Walter Mitty (1947), The Inspector General (1949), Hans Christian Andersen (1952), and — perhaps his most accomplished performance — The Court Jester (1956). His films were extremely popular, especially his bravura performances of patter songs and children's favorites such as The Inch Worm and The Ugly Duckling. He was the first ambassador-at-large of UNICEF and received the French Legion of Honor in 1986 for his many years of work with the organization.
Kaye and his wife, Sylvia Fine, both grew up in Brooklyn, living only a few blocks apart, but they did not meet until they were both working on an off-Broadway show in 1939. They were married on January 3, 1940.
During World War II, the Federal Bureau of Investigation investigated rumors that Kaye dodged the draft by manufacturing a medical condition to gain 4-F status and exemption from military service. FBI files show he was also under investigation for supposed links with Communist groups. The allegations were never substantiated, and he was never charged with any associated crime.
After Kaye and his wife became estranged, he was allegedly involved with a succession of women, though he and Fine never divorced. The best-known of these women was actress Eve Arden.
There are persistent rumors that Kaye was either homosexual or bisexual, and some sources claim that Kaye and Laurence Olivier had a ten-year relationship in the 1950s while Olivier was still married to Vivien Leigh. A biography of Leigh states that the alleged relationship caused her to have a breakdown. The alleged relationship has been denied by Olivier's official biographer, Terry Coleman. Joan Plowright, Olivier's widow, has dealt with the matter in different ways on different occasions: she deflected the question (but alluded to Olivier's "demons") in a BBC interview. However, in her memoirs Plowright denies that there had been an affair between the two men. Producer Perry Lafferty reported: "People would ask me, 'Is he gay? Is he gay?' I never saw anything to substantiate that in all the time I was with him." Kaye's final girlfriend, Marlene Sorosky, reported that he told her, "I've never had a homosexual experience in my life. I've never had any kind of gay relationship. I've had opportunities, but I never did anything about them."


Added 2023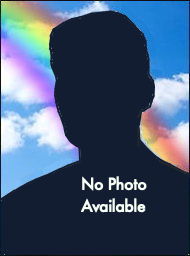 1932 – Allan Paul Bell was an American psychologist who worked at the Kinsey Institute. He was responsible for groundbreaking research in the study of homosexuals, holding that homosexuality was the result of biology rather than improper socialization.
During the late 1950s, he was an Episcopal minister and cofounded a parish in Denville, New Jersey. His interest in counseling people, however, led to his study of psychology; and his interest in problematic sexual habits came when he helped counsel a sex offender at the Veterans Administration hospital in New York. This resulted in his first book, written with Calvin S. Hall, titled The Personality of a Child Molester: An Analysis of Dreams (1971).
After receiving his doctorate, Bell taught at Indiana University, Bloomington, becoming a professor of education in 1974. He also became a senior research psychologist at the Kinsey Institute, where he was vice president for twelve years.
While at the institute Bell became involved in a study of homosexual men living in San Francisco, with the goal of discovering the root cause of homosexuality. Contrary to popular belief at the time, Bell concluded that homosexuality was not the result of how someone is raised but, rather, it was caused by a biological predisposition for this behavior. Written with Martin S. Weinberg, Bell's 1978 work Homosexualities: A Study of Diversity among Men and Women contains the conclusions to this study.
Although Bell's ideas about homosexuality were initially quite controversial, over time they gained wide acceptance within the scientific community.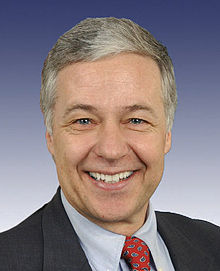 1955 – Mike Michaud is an American politician from Maine. Michaud has served as the U.S. Representative for Maine's 2nd congressional district since 2003. He is a member of the Democratic Party. The primarily rural district comprises nearly 80% of the state by area and includes the cities of Lewiston, Auburn, Bangor, and Presque Isle.
Michaud was previously President of the Maine Senate. He was employed for over two decades at the Great Northern Paper Company and remains a member of the United Steelworkers. He is one of the few current members of Congress never to have attended college.
Michaud, who speaks fluent French, is the first Franco-American to be elected to a U.S. federal office from Maine. He was elected as a co-chair of the congressional French Caucus in January 2011.
Michaud was born in Millinocket, Maine, the son of Geneva Jean (née Morrow) and James Michaud, Sr. His parents were both of French-Canadian descent.
Michaud came out as gay in an editorial released to the Portland Press Herald, Bangor Daily News, and the Associated Press on November 4, 2013; however he stated that he has never had a romantic partner. He is the first openly LGBT congressman to serve the state of Maine.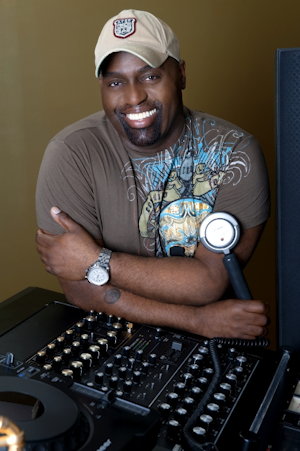 1955 – Francis Warren Nicholls, Jr., better known by his stage name Frankie Knuckles (d. 2014), was an American DJ and record producer.
Knuckles was born in The Bronx, New York; he later moved to Chicago. He played an important role in developing and popularizing house music in Chicago during the 1980s, when the genre was in its infancy. Due to his importance in the development of the genre, Knuckles was often known as "The Godfather of House Music." Chicago named a stretch of street and a day after Knuckles in 2004 for this role. His accomplishments earned him a Grammy Award in 1997. Knuckles was inducted into the Dance Music Hall of Fame in 2005 as recognition for his achievements.
While studying textile design at the FIT in New York, Knuckles began working as a DJ, playing soul, disco, and R&B at two of the most important early discos, The Continental Baths and The Gallery, with childhood friend and fellow DJ Larry Levan.
In the late 1970s, Knuckles moved from New York City to Chicago, where Robert Williams, an old friend was opening what became the Warehouse. When the Warehouse club opened in Chicago in 1977, he was invited to play on a regular basis, which enabled him to hone his skills and style. This style was a mixture of disco classics, unusual indie-label soul, the occasional rock track, European synth-disco and all manner of rarities, which would all eventually codify as "House Music." The style of music now known as house was of course named after a shortened version of the Warehouse.
Knuckles was so popular that the Warehouse, initially a members-only club for largely black gay men, began attracting straighter, whiter crowds. He continued DJing at the Warehouse until November 1982, when he started his own club in Chicago, The Power Plant.
When the Power Plant closed in 1987, Knuckles played for four months at Delirium in the United Kingdom. Chicago house artists were in high demand and having major success in the UK with this new genre of music. Knuckles also had a stint in New York, where he continued to immerse himself in producing, remixing, and recording. 1988 saw the release of Pet Shop Boys' third album, Introspective, which featured Knuckles as a co-producer of the song "I Want a Dog."
Openly gay, Knuckles was inducted into the Chicago Gay and Lesbian Hall of Fame in 1996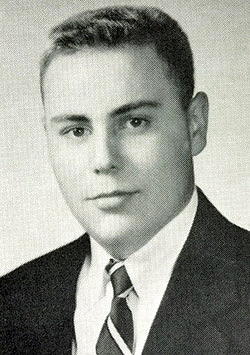 1938 – Rev. James Stoll, M.Div. Unitarian Universalist minister, born (d.1994). Stoll was the first ordained minister of any religion in the United States or Canada to come out as gay. He did so at the annual Continental Conference of Student Religious Liberals on September 5, 1969 in La Foret, Colorado.
In September 1969, Mr. Stoll went to the La Foret Conference Center in Colorado Springs to attend a convention of about 100 college-age Unitarians. On the second or third night of the conference, Stoll got up to speak. He told the assembly that he'd been doing a lot of hard thinking that summer and that he could no longer live a lie. He had been hiding his true nature — from everyone except his closest friends. "If the revolution we are in means anything, it means we have the right to be ourselves, without shame or fear." And then he told the group he was gay, and it wasn't a choice, and he wasn't ashamed anymore and he wasn't going to hide it anymore. From now on he was going to be himself in public.
He led the effort that convinced the Unitarian Universalist Association to pass the first-ever gay rights resolution in 1970. He founded the first counseling center for gays and lesbians in San Francisco. In the 1970s he established the first hospice on Maui. He was president of the San Francisco chapter of the American Civil Liberties Union in the 1990's. He died at the age of 58 from complications of heart and lung disease, exacerbated by obesity and a life-long smoking habit.

1949 – A California appellate court upholds the oral copulation conviction of a man over his contention that he "was just giving the kid a blow job."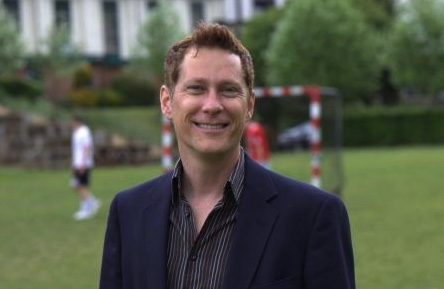 1968 – Eric Anderson is an American sociologist and sexologist specializing in adolescent men's gender and sexualities. He holds the position of Professor of Masculinities, Sexualities and Sport at the University of Winchester, in England. His research has been recognized for excellence by the British Academy of Social Sciences and he is an elected Fellow of the International Academy of Sex Research. Anderson is an advocate for the inclusion of gay men in sport and is America's first openly gay high-school coach coming out at Huntington Beach High School, the same high-school that produced the nation's first openly gay, actively playing, professional team sport athlete, Robbie Rogers who currently plays for LA Galaxy.
Anderson is considered a leading figure in multiple academic subfields, including men's studies and men's sexualities. He has written 11 books and over 50 peer-reviewed academic journal articles covering multiple aspects of sexualities and gender, frequently related to male team sport athletes.
His autobiography, Trailblazing, documents the story of his coming out as the first openly gay high school coach in the U.S., which Booklist described as, "quite possibly the best coming-out story ever told". Also recognizing this book, the journal, Sociology of Sport Journal, held a symposium on its relevance to understanding decreasing homophobia in sport.
His book Inclusive Masculinity: The Changing Nature of Masculinities changed the way masculinity scholars theorized the relationship between masculinity and homophobia. His theory, Inclusive Masculinity Theory, and its embedded notion of homohysteria, explains how homophobia regulates gender. In subsequent works, Anderson uses empirical evidence to show that young heterosexual men's masculinities are becoming softer and more inclusive. His (2014) book 21st Century Jocks: Sporting Men and Contemporary Heterosexuality documents heterosexual men cuddling in bed together, kissing each other on the lips, and engaging in intense emotional intimacy with other men, something known as a bromance.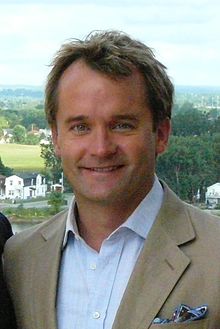 1971 – Seamus O'Regan is a Canadian broadcast journalist from Newfoundland and Labrador. He is a correspondent with CTV National News, and a former co-host of CTV's Canada AM
O'Regan was born in St. John's, Newfoundland and Labrador. At the age of 10, O'Regan became a regional correspondent for CBC Radio's Anybody Home?, producing stories that celebrated the unique accomplishments of local residents - a professor hunting for giant squid to one woman's fight against leukemia.
An out gay man, he has worked as an assistant to Environment Minister Jean Charest in Ottawa and to Justice Minister Edward Roberts in St. John's, and was policy advisor and speechwriter to the Premier of Newfoundland and Labrador, Brian Tobin.
In 2000, O'Regan joined talktv's current affairs program, the chatroom. He began his duties at Canada AM on December 19, 2001. On November 8, 2011, he announced that he would be leaving Canada AM on November 24, 2011 to become a correspondent for CTV National News.
On July 9, 2010, he married his longtime partner, Steve Doussis, in Newfoundland.
In September 2014, O'Regan was nominated as the Liberal Party candidate in the Newfoundland and Labrador riding of St. John's South—Mount Pearl for the 2015 federal election. On October 19, 2015, O'Regan won the election, defeating New Democrat incumbent Ryan Cleary. In early 2016, he announced that he had entered treatment for an alcohol problem.
He was appointed to the cabinet on August 28, 2017 as the Minister of Veterans Affairs and on January 14, 2019 was made the Minister of Indigenous Services, vacating his previous post.
He was re-elected in the 2019 federal election. Following the election, he was appointed Minister of Natural Resources.

1971 – A California appellate court overturns an oral copulation conviction because the undercover police officer making the arrest allowed himself to be fellated before making the arrest.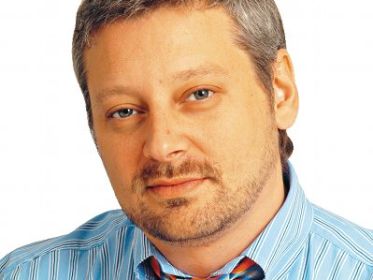 1973 – The Chilean journalist Juan Manuel Astorga was born today. Astorga is a major media personality having hosted radio, television and cable shows in his long and storied career. In 2008, Astorga gave an interview to Caras magazine, in which he discussed his homosexuality .
He chose to disclose his sexuality before he was outed by an attorney who was a member of the Fascist-connected Catholic order Opus Dei. The attorney attempted to extort money from Astorga by threatening to out him. Astorga beat him to the punch. The Movement for Homosexual Integration and Liberation of Chile supported Astorga and condemned this kind of blackmail.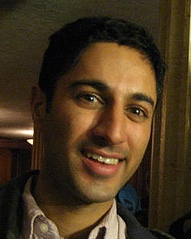 1974 – Maulik Pancholy is an American actor of Indian heritage known for his recurring role as Sanjay Patel on Weeds, his role as Jonathan on 30 Rock, voice acting as Baljeet Tjinder in Phineas and Ferb, and as Neal during the first season of Whitney. He also voices a different character also named Sanjay Patel in the Nickelodeon animated series Sanjay and Craig.
Pancholy's television work includes guest roles on Tracey Takes On..., The Sopranos, Law & Order: Criminal Intent and The Comeback. He also has several stage acting credits in New York City including the Culture Project's production of Guantanamo: Honor Bound to Defend Freedom in 2004, a workshop of the play Morbidity & Mortality at the historic Cherry Lane Theatre in 2005, and the lead role in India Awaiting at the Samuel Beckett Theatre.
Pancholy came out as gay in a November 2013 interview with Out magazine in which he discussed his partner of nine years. He announced his engagement to caterer Ryan Corvaia on January 9, 2014.


1975 – The founding conference of the Coalition for Gay Rights in Ontario (CGRO) opened at Don Vale Community Center in Toronto.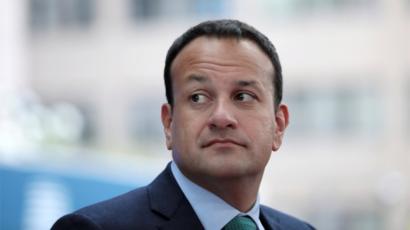 1979 – Leo Varadkar is an Irish Fine Gael politician who has served as Taoiseach, Minister for Defence and Leader of Fine Gael since June 2017. He has also been a Teachta Dála (TD) for the Dublin West constituency since 2007.
Varadkar was born in Dublin and studied medicine at Trinity College Dublin. He spent several years as a non-consultant hospital doctor, eventually qualifying as a general practitioner in 2010. In 2004, he joined Fine Gael and became a member of Fingal County Council and later served as Deputy Mayor. He was elected to Dáil Éireann for the first time in 2007. He later served in the Kenny Government, as Minister for Social Protection from 2016 to 2017, Minister for Health from 2014 to 2016 and Minister for Transport, Tourism and Sport from 2011 to 2014.
In May 2017, Kenny announced that he would resign as Taoiseach and Fine Gael Leader. Varadkar stood in the leadership election to replace him; although more party members voted for his opponent, Simon Coveney, he won by a significant margin among members of the Oireachtas, and was elected leader on 2 June. 12 days later, he was appointed Taoiseach, and at 38 years old became the youngest person to hold the office.
During the 2015 same-sex marriage referendum, Varadkar came out as gay, becoming the first Irish Minister to do so. He is Ireland's first, and the world's fourth, openly gay head of government in modern times. He is also the first Taoiseach of Indian heritage.
Varadkar is the first Irish government leader of Indian origin and has visited the country on a number of occasions. He completed his medical internship at KEM Hospital in his father's childhood city of Mumbai.
During an interview on RTÉ Radio on 18 January 2015 (his 36th birthday), Varadkar spoke publicly for the first time about being gay:
"it's not something that defines me. I'm not a half-Indian politician, or a doctor politician or a gay politician for that matter. It's just part of who I am, it doesn't define me, it is part of my character I suppose"
. Varadkar was a prominent advocate of the same-sex marriage referendum. His partner,
Matthew Barrett
, is a doctor at Mater Misericordiae University Hospital.[49][50] In June 2019, to mark the 50th anniversary of the Stonewall riots, an event widely considered a watershed moment in the modern LGBTQ rights movement,
Queerty
named him one of the Pride50
"trailblazing individuals who actively ensure society remains moving towards equality, acceptance and dignity for all queer people"
.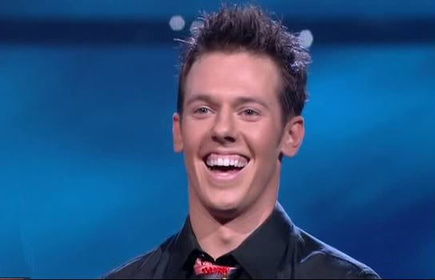 1984 – (Benjamin) Benji Schwimmer is an American professional dancer, choreographer and actor. On August 16, 2006 he was announced as the winner of the second season of So You Think You Can Dance and has choreographed for both the U.S. and the international versions of the show. He co-starred in the 2010 film Leading Ladies.
Schwimmer is known for his versatility in mixing the arts of solo dance and partnering. He works for the non-profit group, Dancers Everywhere Making a Needed Difference (D.E.M.A.N.D), and is the songwriter, producer, and vocalist for pop-rock band The Weekend Forecast.
Schwimmer grew up in a Latter-day Saint (Mormon) household in Moreno Valley, California. He is the son of choreographer and West Coast Swing dancer Buddy Schwimmer. His mother, Laurie Schwimmer, and sister, Lacey Schwimmer, are also west-coast swing dancers.
He started competing when he was five years old. Some of his early experiences included singing and dancing in "Sunshine Magic", a children's troupe.
Schwimmer put dancing on hold to serve a two-year mission for The Church of Jesus Christ of Latter-day Saints in the Mexican state of Oaxaca. He returned afterwards to the dance circuit. He founded D.E.M.A.N.D., a non-profit organization that helps the less fortunate and provides health care for dancers with HIV/AIDS and other illness.
Schwimmer is openly gay. He left the LDS church in 2011 due in part to the church's position on not allowing homosexuals to work with youth. He came out publicly in 2012, after struggling with his homosexuality for a number of years. The catalyst for his decision was the death by suicide of three gay friends.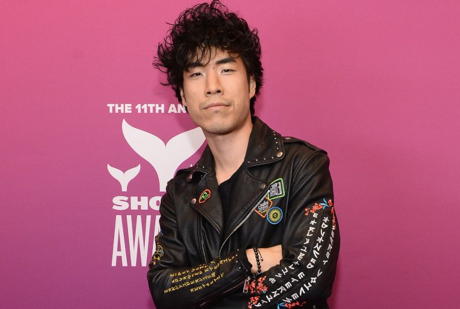 1986 – Eugene Lee Yang is an American filmmaker, actor, and internet celebrity, best known for his work with BuzzFeed (2013–2018) and The Try Guys (2014–present). Yang is also known for his work with various human rights and LGBT advocacy charities such as The Trevor Project.
Yang, the only son of Korean immigrants Min-Young and Jae Yang, was born and raised in Pflugerville, Texas. He is the middle child of two sisters. Growing up in Pflugerville, Yang's family was one of the few Asian Americans in their community. He struggled with body image issues and low self-esteem as, in his own words, no one looked like him, and suffered bullying due to his appearance.
At school, he engaged in artistic activities including visual arts, illustration, theater, choir, and dance. However, a seventh-grade teacher recommended that he should consider studying filmmaking. He later went to the University of Southern California and, during his studies, had written and directed six short films discussing wide-ranging social and political topics, including mental health care, gay marriage, and school shootings. He graduated with a B.A. in cinema production degree in 2008. On June 15, 2019, Yang came out as gay in a video titled "I'm Gay" which he wrote, directed, and choreographed with the song "A Moment Apart" by Odesza.
In 2013, he started working for the video branch of the internet media company, BuzzFeed, at the recommendation of a colleague who saw his potential in creating short format videos. He was given free control on experimental video productions and exploring new modes of storytelling.
Reaction to some of his early works was positive particularly on their distinct candor and reliability, which led to more provocative sketches such as
The Try Guys, which was established in Buzzfeed in 2014, together with co-stars Ned Fulmer, Keith Habersberger, and Zach Kornfeld. The show is a mix of social commentary and humor depicting scenarios such as men going through labor pains and prostate cancer check at a doctor's office. The cast initially were hesitant about stepping out from behind the camera as they had limited acting experience, but they continued producing videos for the show after receiving positive feedback.
Yang is the only openly gay member among the cast of The Try Guys, which also produced LGBTQ-themed videos such as season 1 episode 3 The Try Guys Try Drag for the First Time. On October 31, 2018, he published the video, My Dad's First Drag Show (Featuring Kim Chi), where he adopted a similar approach into exploring drag culture by inviting his father and stepmother to a drag show.
He also executively produced and hosted Buzzfeed's Queer Prom five-part video series that documented the journey of eight high school seniors who attended the company's first LGBTQ-themed prom together with other students.
On October 11, 2018, commemorated as the 30th year of National Coming Out Day, he took over the website of the advocacy group Human Rights Campaign, publicly sharing his experience growing up as a young queer man and advocating for LGBTQ representation in the media. Furthermore, he collaborated with The Trevor Project, a non-profit LGBTQ suicide prevention organization, to raise awareness on the incidence of suicide among LGBTQ youth and in inviting volunteers in the video Eugene Volunteers at the Trevor Project, which was posted on December 3, 2018.
He referred to himself as queer and LGBT, however, on June 15, 2019, Yang explicitly came out as gay in a music video. Two days later, Yang released an accompanying video documenting the creation of the video, his feelings, and his thoughts surrounding his coming out process.
In 2019, he announced that he is in a relationship with Matthew McLean.

1989 – The Kansas Supreme Court rejects the contention that a man convicted of sodomy was "married" to his partner, thus blocking his prosecution under the state's discriminatory sodomy law.

2004 – The L Word premieres on Showtime. The L Word is an American/Canadian co-production television drama series portraying the lives of a group of lesbians and their friends, connections, family, and lovers in the trendy Greater Los Angeles, California city of West Hollywood. The series originally ran on Showtime from January 18, 2004 to March 8, 2009, and subsequently in syndication on Logo and through on-demand services. On July 11, 2017, it was announced a sequel season was in the works with Showtime.

2009 – On this date the Right Reverend Gene Robinson, the bishop of New Hampshire, and the first openly gay bishop of any denomination opened the inaugural festivities of Barack Obama's presidency when he gave the opening prayer at the Lincoln Monument. HBO, which had paid for exclusive rights to the event did not broadcast Bishop Robinson's prayer. So those watching the event live or later in replay would never have known it had occurred.
Curiously, National Public Radio chose not to air the prayer live either. There was no record of Bishop Robinson or his prayer in images placed on the sites of Getty Images, the New York Times and the Washington Post.
Very curious indeed. After some lame excuses HBO later aired a complete version of the afternoon's proceedings with Bishop Robinson's prayer included. No good excuse was ever given by the inaugural committee.
On an added note the Gay Men's Chorus of Washington also performed at the event but there was no announcement or caption of any sort to identify the group performing (perhaps to not upset any viewers out there).

2010 – Undercover cops are working Dubai's chat rooms to bust gay men for trying to hookup online. The National reports that one 22 year old man is charged with prostitution, consensual homosexual sex, producing pornographic material, cross-dressing and insulting religion, while the second, an 18-year-old student, is facing prostitution charges. Homosexuality is illegal in the United Arab Emirates, and if found guilty both face a minimum of three and a maximum of 15 years in prison.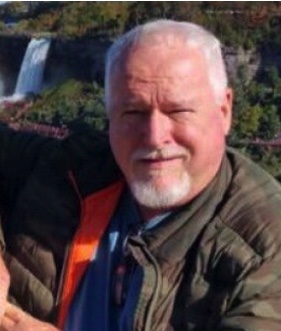 2018 – Toronto Police arrest Bruce McArthur, charging him with two counts of first-degree murder in the deaths of Andrew Kinsman and Selim Essen who both disappeared from Toronto's gay Village in 2017.
On January 29th he was charged with three more murders — Majeed Kayhan, Soroush Mahmudi and Dean Lisowick — with police confirming they were searching 30 properties for more victims.
Police hinted that there may be more victims and that they are those properties where McArthur worked for remains. Human bones were found in planter pots on properties where he had worked.
Toronto's Gay community breathed a sigh of relief, but expressed anger that their concerns for the missing men were ignored by Toronto Police for so long.
In February 2019, a Canadian judge handed down a sentence for serial killer Bruce McArthur, condemning him to life in prison with no chance for parole for 25 years. McArthur had pleaded guilty the previous week to eight counts of first-degree murder. There has been later speculation that there may have been earlier murders we don't know about.

JANUARY 19 →
[{(o)}]|[{(o)}]|[{(o)}]|[{(o)}]| [{(o)}]|[{(o)}]