October 17
[{(o)}]|[{(o)}]|[{(o)}]|[{(o)}]| [{(o)}]|[{(o)}]
976 – Cordoba, Spain: Hisham II becomes Caliph at age 11. He is the openly homosexual son of the openly homosexual Al-Hakam II. Both kept male harems.

1535 – Rome: Pope Paul III wrote a letter to his son Duke Pier Luigi Farnese on this day and scolded him for having male lovers with him on an official mission to the court of the Emperor. Born in Rome, Pier Luigi was the illegitimate son of Cardinal Alessandro Farnese who later became Pope Paul III.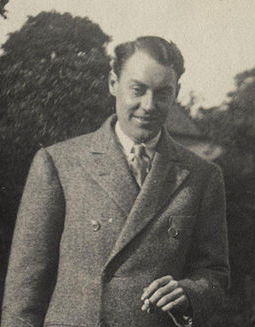 1895 – Clifford Kitchin (d.1967) was a British novelist of the early twentieth century. He was best known for his four mystery novels featuring the sleuth Malcolm Warren (Death of My Aunt, Crime at Christmas, Death of His Uncle, and The Cornish Fox), but his other novels were also highly regarded, especially by other writers. His best known novels are The Auction Sale, Streamers Waving, and Mr. Balcony. He was one of Francis King's two mentors, the other being J. R. Ackerley. His other works include Book of Life and Jumping Joan.
Kitchin attended Exeter College Oxford and became a barrister. He was a gifted chess player, bridge player, and pianist. Kitchin led a varied and colourful life. He was born into wealth and increased his wealth through investment in the stock market. He used his wealth to take part in many different fields, including the breeding and racing of greyhounds, in which he was briefly an important figure.
He was actively homosexual and was living with his lover Clive Preen until Preen's death in 1944.


Added 2022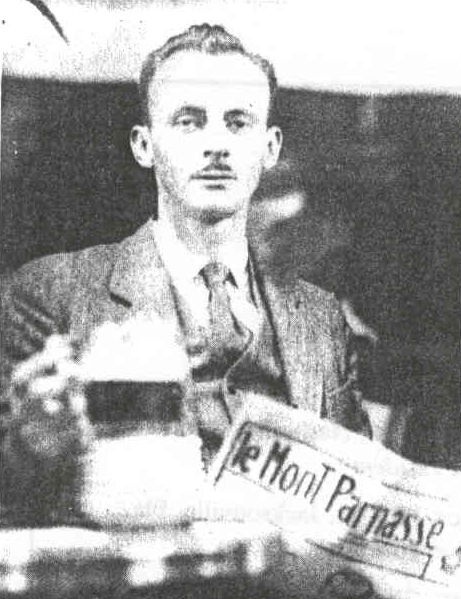 1899 – Carter N. Bealer, born in Georgia, USA, was an aspiring author and diarist who chronicled his life experence from 1912 to 1964. (d.1965)
Moving to Washington, D.C. with his father and stepmother in 1908, he attended Washington and Lee University in Lexington, Virginia from 1918 to 1922. Graduating from George Washington University in Washington, D.C. in 1927, Bealer worked for many years as an Editor of government publications.
He travelled abroad often, including a trip to Europe during the very outbreak of World War II. He was a great lover of literature and the theatre, and left a large collection to the Washington and Lee Library.
The torment and loneliness of homosexuality in a more repressive era is palpably evoked in the intense diary of "Jeb Alexander", the pseudonym of Carter Newman Bealer. He bequeathed his diaries to his niece, Ina Russell, from which she distilled Jeb and Dash, a Diary of Gay Life, 1918-1945.
Extending from the WWI armistice to the stock market crash to the defeat of fascism, this gracefully written diary includes myriad impressions of topical events and people. But the unifying thread is Jeb's love affairs, including his long time relationship with "C. C. Dasham" aka Isham W. Perkins, a state department employee. While at Washington and Lee University, Dash had another boyfriend, Harry Agneau (pseudonym of Rutherford Roland Hall), who died by suicide when he and Dash were expelled due to their relationship being unveiled. Jeb and Dash probably met in 1925 when Dash moved to Washington to work as Librarian. They were together for 40 years, from 1925 to 1965.
Dash retired in 1967, 2 years after Jeb's death and moved to Florida.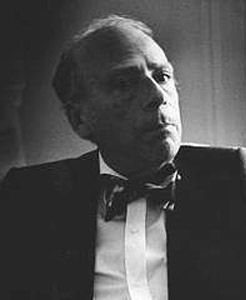 1917 – Sumner Locke Elliott (d.1991) was an Australian (later American) novelist.
Elliott was born in Sydney to the writer Helena Sumner Locke and the journalist Henry Logan Elliott. His mother died of eclampsia one day after his birth. Elliott was raised by his aunts, who had a fierce custody battle over him, fictionalized in Elliott's autobiographical novel, Careful, He Might Hear You.
Elliott became an actor and writer with the Doris Fitton's Independent Theatre. He was drafted into the Australian Army in 1942, but instead of being posted overseas, he worked as a clerk in Australia. He used these experiences as the inspiration for his controversial play, Rusty Bugles. The play toured extensively throughout Australia and achieved the notoriety of being closed down for obscenity by the Chief Secretary's Office.
However, Rusty Bugles' place in the history of Australian theatre rests on more than notoriety. Mac is a memorable character in the play, and in the first production, Frank O'Donnell transformed audiences' understanding of the typical Australian 'bludger' or 'scrounger'. To the men in his unit, he appeared a winner even when he was losing, but with the discovery of his wife's infidelity, his fragility becomes apparent.
Elliott moved to the United States in 1948, where he ranked in the pantheon of leading playwrights during the Golden Age of live television dramas, writing more than 30 original plays and numerous adaptations for such shows as Kraft Television Theatre, Studio One and Playhouse 90. He also wrote a play Buy Me Blue Ribbons, which had a short run on Broadway. In 1955, he obtained United States citizenship and did not return to Australia until 1974.
Elliott's best known novel, Careful, He Might Hear You, won the 1963 Miles Franklin Award and was turned into a film in 1983.
As a gay man during a time when this was socially problematic, Elliott was uncomfortable with his sexuality. He kept it secret until nearly the end of his life before coming out in his book Fairyland. Because of these fears, Elliott had affairs but never had any stable relationships.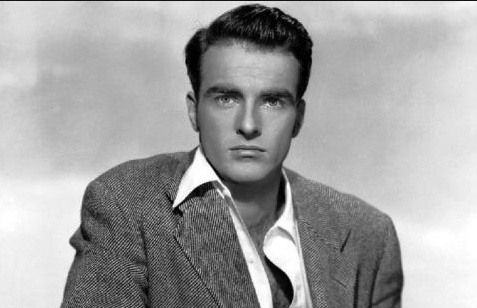 1920 – Born: Brooding and intense, Montgomery Clift (d.1966) was one of a group of young actors in the 1950s who personified the emotionally repressed loss of innocence of the post-World War II generation. A dedicated actor who exhausted himself both emotionally and physically with the depth of his characterizations, Clift was also an isolated and tortured, closeted gay man who used drugs and alcohol to escape his pain.
Although he was both friend and inspiration to the likes of Marlon Brando and James Dean, Clift felt his own acting achievements were undervalued, and he died as bitter and broken as the characters he played in many of his films.
Clift was born into privilege in Omaha, Nebraska on October 17, 1920, the son of a wealthy stockbroker. His father spent most of his time working in New York, leaving Clift, his twin sister Roberta, and his older brother Brooks in the care of their high-strung mother. An upper-class childhood filled with lengthy trips to Europe and the Bahamas ended suddenly with the stock market crash of 1929, and the family moved to a small house in Sarasota, Florida. There Clift discovered the theater in a local teen acting club.
Clift's mother encouraged her son's acting ambitions, and when the family moved back to New York in 1935, he auditioned and was cast in a Broadway production, Fly Away Home. His 1938 performance in the lead in Dame Nature established Clift's acting career. He was seventeen years old.
Clift's success on Broadway continued, and he soon found himself courted by Hollywood film executives. He rejected a number of scripts before finally making a memorable film debut in Howard Hawks' 1948 film Red River opposite John Wayne. Repotedly, both Wayne and Walter Brennan were offended by Clift's homosexuality, and stayed away from him while filming Red River. For his part, Clift was offended by the pro-USA political beliefs of those two older actors.
He followed that with a critical success in Fred Zinneman's The Search (1948), which earned him the first of four academy award nominations. Clift continued to make successful films and developed friendships in Hollywood, the closest of which was with actress Elizabeth Taylor. Taylor and Clift were both passionate and vulnerable people who felt a bond immediately. They worked together on several films, beginning with George Stevens' A Place in the Sun in 1951, and remained friends until the end of his life.
Clift had always had relationships with men, but he dated Taylor and other women to conceal his homosexuality. In the early 1950s, he turned down a role in Alfred Hitchcock's Rope, based on the infamous Leopold and Loeb gay murder case, probably because it might have led to speculation about Clift's own life.
Though at the beginning of his career, he drank only moderately and conducted his private life discreetly, by the mid 1950s he was using alcohol and drugs excessively and spending wild nights cruising. In 1954, Clift rented a house in the gay resort of Ogunquit, Maine, and spent the summer picking up men on the beach for S&M parties. The studios did their best to keep Clift's exploits out of the press, but rumors about his lifestyle abounded.
On May 12, 1956, after leaving a party at Taylor's, Clift drove his car into a telephone pole. The crash caused scarring and partial paralysis of his face, which would affect his appearance for the rest of his life. Although he continued to act, and gave some of his most memorable performances after the accident (in, for example, Stanley Kramer's Judgment at Nuremberg and John Huston's The Misfits in 1961), both his expressive acting and his personal life were never the same. His post-accident career has been referred to as the 'longest suicide in Hollywood' because of his continued substance abuse.
In his final years, Clift plunged more deeply into drug and alcohol abuse and wild sexual behavior. He began to be considered unreliable by studio bosses. Sadly, by the time his companion Lorenzo James found him dead of a heart attack at their home, on July 23, 1966, he was virtually unemployable.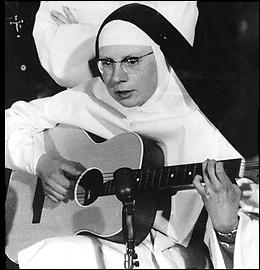 1933 – On this date the Singing Nun was born (d.1985). Sœur Sourire a.k.a. Sister Smile was a Belgian nun, who had a world hit in and around 1963 with 'Dominique'. Her real name was Jeanine Decker and her name in the convent was Sister Luc-Gabrielle. She was born in Waver. In 1966 a film was released based on her life, under the title of 'The Singing Nun', with Debbie Reynolds in the title role.
Deckers became increasingly critical of Catholic doctrines and eventually became a public advocate for contraception. She also agreed with John Lennon's statements about Jesus in 1966. In 1967, she recorded a song entitled "Glory Be to God for the Golden Pill" — a paean to artificial birth control — under the name Luc Dominique. It was a commercial failure.
Her musical career over, Deckers opened a school for autistic children in Belgium. In the late 1970s, the Belgian government claimed she owed approximately $63,000 USD in back taxes. Deckers countered that the royalties from her recording were given to the convent and therefore she was not liable for payment of any personal income taxes. Lacking any receipts to prove her donations to the convent and her religious order, Deckers ran into heavy financial problems. In 1982, she tried, once again as Sœur Sourire, to score a hit with a disco synthesizer version of "Dominique", but this last attempt to resume her singing career failed.
Citing their financial difficulties in a note, she and her companion of ten years, Annie Pécher, both committed suicide by an overdose of barbiturates and alcohol in March 1985. She was 51.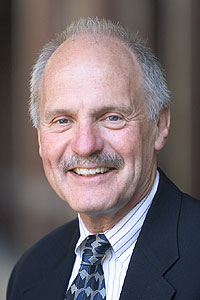 1937 – Philip Brett (d.2002) was a British-born American musicologist, musician and conductor. He was particularly known for his scholarly studies on Benjamin Britten and William Byrd and for his contributions to the development of lesbian and gay musicology. At the time of his death, he was Distinguished Professor of Musicology at the University of California, Los Angeles.
Philip Brett was born in Edwinstowe, a coal-mining village in north Nottinghamshire, England. His father was a collier and his mother a school teacher. He was educated first at the choir school of Southwell Minster and then attended King's College, Cambridge as a choral scholar. He received his BA degree from Cambridge in 1958 and a MusB in 1961.
After a year studying at University of California, Berkeley, he returned to Cambridge as a Fellow of King's College and completed his PhD there in 1965. He wrote his doctoral dissertation on the songs of William Byrd, a composer on whom Brett would write extensively throughout his career.
In 1966 he joined the faculty of the University of California, Berkeley and remained there for nearly 25 years. He was made a full professor in 1978 and went on to become chairman of the music department in 1988. During his time at Berkeley, he became a naturalised US citizen and participated in the musical life of the university both as a recitalist and as a choral conductor in addition to his teaching.
In 1991, Brett moved to University of California, Riverside to be with his long-term partner, George Haggerty, a professor of English there.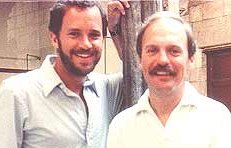 Brett (R) with George Haggerty
Brett died of cancer in Los Angeles at the age of 64, a year after taking up his appointment at UCLA. On the 6th anniversary of his death, the University of California, Riverside dedicated the Philip Brett Memorial Peace Garden. The annual Philip Brett Award from the American Musicological Society honors exceptional musicological work in the field of gay, lesbian, bisexual, transgender/transsexual studies.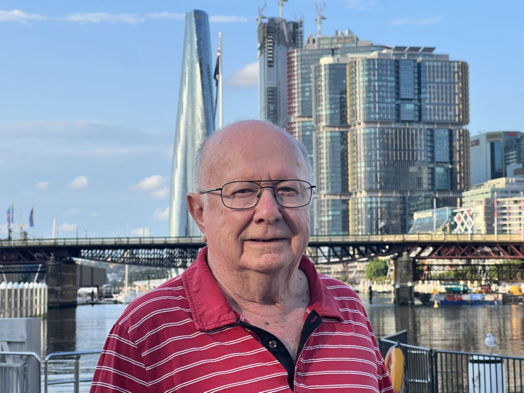 1941 – Ted Wright, educator and webmaster, founder/moderator of CanadianGay. Born in the now-ghost town of Big Bell, in the desert of Western Australia, Wright lived his youth on the semi-rural outskirts of Perth, the WA capital, where he trained and worked as a schoolteacher. Other jobs he tried over his lifetime were snake catcher, shark fisherman, swimming instructor, life-guard, salal picker, warehouseman, bartender, waiter, short-order cook, and truck driver.
During a round-the-world working holiday in 1966, his journey stalled in the town of Powell River on the British Columbia coast, where he lived and worked teaching for 4 years. He resumed his trip in 1970, arriving back in Western Australia in 1971, but the lure of higher salaries and an existing same-sex relationship back in Powell River caused him to return to North America. He returned to teaching in Powell River until his retirement.
He retired in 1997, and boredom led him into alcoholism, but in 2000, he pulled out of that nose-dive after joining AA. But his lifetime of heavy drinking and smoking had levied a high toll on his body. In 2004 he suffered a heart attack, followed by prostate cancer a year later. It was while recovering from the heart attack that he founded CanadianGay on Yahoo Groups, later moving it to Google Groups. It was an instant success, which is how you come to be reading this entry right now.
When Google banned the group for "containing spam, malware, or other malicious content," he moved it back to Yahoo, but Yahoo Groups was floundering, and just when he was preparing to disband the group, someone suggested Groups.Io, where it then resided for another year. When Groups.Io responded to complaints from the "moral majority" and banned CanadianGay also, Ted was about to call it quits and close the group, but demands from over 250 members caused him to seek out another provider. The group then tried SimpleLists, a commercial site. An appeal to members for support raised over $1000 USD to keep CanadianGay going for a few more years, but Simplelists also responded to "moral majority" complaints, so CanadianGay returned reluctantly to Yahoo Groups.
Unfortunately, Yahoo had other plans in mind for CanadianGay. After less than a year back on Yahooo, the company decided to close Yahoo Groups completely. As the Google group remained locked, Ted decided to delete that group and start a new version, CanadianGay Men, on Google Groups. As CanadianGay Men, the group has now survived for another year.
Moderating the group keeps Ted busy, and he is never bored any more, and has been clean and sober for more than 21 years!
At 80, his sex life has been slowed down by COVID-19, but still continues!
Yes, I know this entry is self-serving, but it's the only time I'm ever likely to get into a history 'book', and what the hell! … It's my group and my history book, isn't it?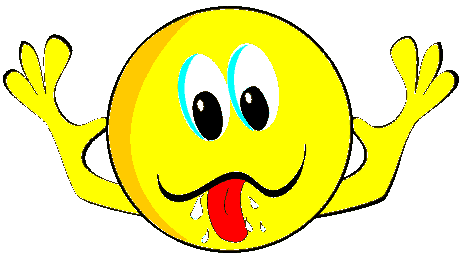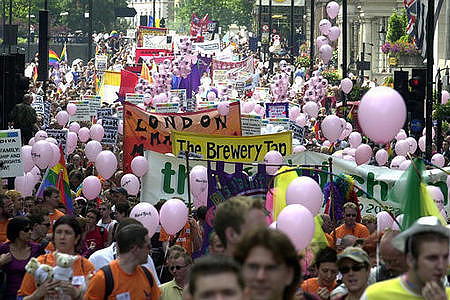 London Mardi Gras, the precurser to Pride,
which Barry Jackson helped to organize in 1999
1946 – Barry Jackson, British gay activist and corporate and public affairs manager was born on this date (d.1999).
Born in south London, Barry read mathematics at the University of Sussex from 1966-69. There he was active in the student union, quickly learning to defuse arguments, and in student journalism.
In 1975, he went to work for North West Arts in Manchester, and then became development director of the Arts Council of Great Britain. He joined the University of Westminster in this role in 1990, before moving to the committee of vice-chancellors and principals as director of corporate affairs. There he ran campaigns to increase public funding for university research, to stop planned cuts in other areas of funding and to enhance recognition of the contribution universities make to regional and international competitiveness.
In 1994 he joined the board of the Actors Touring Company, and toured Greece when it presented simultaneous productions of Euripides's Ion in English and Greek.
While in Manchester, Barry became involved with the Campaign for Homosexual Equality, the first of a number of lesbian and gay groups which would benefit from his campaigning, communications and fundraising skills. His understanding and good humour in the often difficult circumstances created by prejudice and intolerance were later evident in his work at London Lesbian and Gay Switchboard. Between 1980-98, Barry spoke to many thousands of lesbians and gay men, their families and friends who had phoned, often in fear and confusion.
He also helped organise the first national conference on Aids in 1983, encouraged and supported the development of the Terrence Higgins Trust, and went on to be involved in a number of Aids organisations.
Most of this he did with his closest friend,
Mike Rhodes
, who died suddenly in 1991. Barry helped set up the Mike Rhodes Trust, which makes an annual award to an individual who has
"contributed most to promoting understanding of lesbian and gay life"
.
Shortly before his death from leukaemia aged 53, he was centrally involved in the staging of 1999's London Mardi Gras. The lesbian and gay festival brought together many strands in his life: activism with business acumen, politics with fun and style, an arts programme with a cutting edge and London with Sydney, two cities he loved.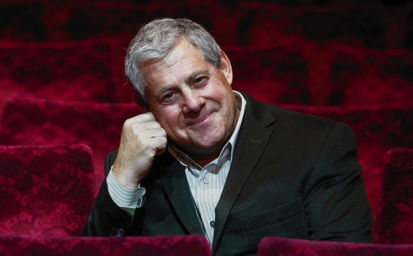 1946
–
Sir Cameron Mackintosh
is a British theatrical producer notable for his association with many commercially successful musicals. At the height of his success in 1990, he was described as being "the most successful, influential and powerful theatrical producer in the world" by the New York Times. He is the producer of shows such as
Les Misérables, The Phantom of the Opera, Mary Poppins, Martin Guerre
and
Cats
.
Mackintosh began his theatre career in his late teens, as a stagehand at the Theatre Royal, Drury Lane, graduating to stage manager on several touring productions. Before long, he began producing his own small scale tours before becoming a London-based producer in the 1970s. His early London productions included Anything Goes (which closed after only two weeks), Side By Side By Sondheim, The Card, My Fair Lady and Tom Foolery.
In 1981, he produced Andrew Lloyd Webber's Cats, then considered an unlikely subject for a musical. It became the hit of the season and went on to become one of the longest running musicals on both sides of the Atlantic. After the success of Cats, he approached the French writing team Claude-Michel Schönberg and Alain Boublil about bringing their musical Les Misérables (then a successful French concept album) to the London stage. The musical opened in 1985 at the Barbican before transferring to the Palace Theatre. Les Misérables had a shaky start at the box office and a lukewarm critical reception before becoming a massive hit, largely by word-of-mouth.
In 1986, Mackintosh produced Andrew Lloyd Webber's The Phantom of the Opera, perhaps the most commercially successful entertainment enterprise in history, outgrossing hit films such as Titanic and E.T.. The original London and New York productions are currently still running.
Mackintosh was knighted in the 1996 New Year's Honours List for services to musical theatre.
His partner is Australian-born theatre photographer Michael Le Poer Trench. In 2006, Mackintosh was listed 4th on The Independent on Sunday's Pink List, a list of the most influential "out-and-proud" gay men and women. He was also listed 4th in 2005. He is a Patron of The Food Chain, a London-based HIV charity.

1958 – A New York court overturns the disorderly conduct charge against two men for fondling each other in a restroom, because they did not solicit.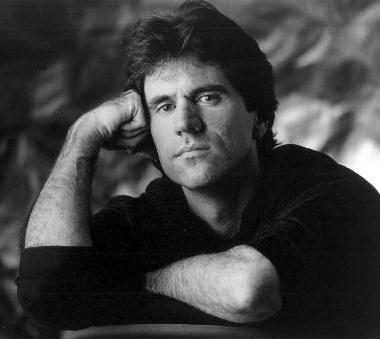 1960 – Rob Marshall is an American theater director, film director and choreographer. He is a six-time Tony Award nominee, Academy Award nominee, Golden Globe nominee and four-time Emmy winner whose most noted work is the 2002 Academy Award Best Picture winner Chicago.
He debuted in the film industry with the Emmy Award-wining TV adaptation of the musical Annie by Charles Strouse and Martin Charnin. After that he went on to direct the much anticipated adaptation of the Kander and Ebb musical Chicago in 2002 for which he was nominated for an Academy Award for Best Director. His next feature film was the drama Memoirs of a Geisha based on the best-selling book of the same name by Arthur Golden starring Zhang Ziyi, Gong Li, Michelle Yeoh and Ken Watanabe. The film went on to win three Academy Awards and gross $162,242,962 at the worldwide box office.
In 2009, Marshall directed Nine, an adaptation of the hit Broadway production with the same name starring Daniel Day-Lewis, Marion Cotillard, Nicole Kidman, Sophia Loren and Penélope Cruz, who was nominated for an Academy Award for Best Supporting Actress. Marshall then went on to direct Pirates of the Caribbean: On Stranger Tides, the fourth chapter of Disney's Pirates of the Caribbean film series starring Johnny Depp, Ian McShane, Penélope Cruz and Geoffrey Rush, which opened on May 20, 2011.
Marshall lives in New York City with his life partner John DeLuca.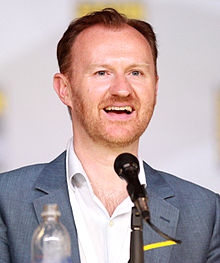 1966 – Mark Gatiss is an English actor, comedian, screenwriter and novelist. He is known as a member of the comedy team The League of Gentlemen alongside Reece Shearsmith, Steve Pemberton and co-writer Jeremy Dyson, and has both written for and acted in the TV series Doctor Who and Sherlock, the latter of which he also co-created.
Gatiss was born in Sedgefield, County Durham, England. He grew up opposite the Edwardian psychiatric hospital where his father worked. His childhood passions included watching Doctor Who and Hammer Horror films on television, reading Sherlock Holmes and H.G. Wells, and collecting fossils. All of these interests have fuelled his creative work as an adult.
Gatiss is openly gay and was featured on The Independent on Sunday's Pink List of influential gay people in the UK in 2010 and 2011. He is in a civil partnership with actor Ian Hallard. He once built a Victorian laboratory in their West London home, as the fulfilment of another childhood dream.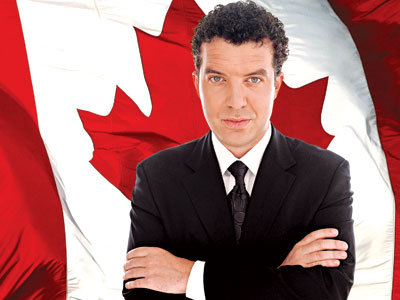 1969 – Rick Mercer is a Canadian comedian, television personality, political satirist, and blogger. He was born in St. John's, Newfoundland. He dropped out of Prince of Wales High School in St. John's before completing his diploma requirements. However, in 2002 he was presented with an honorary doctor of letters by Laurentian University and in 2005 he was awarded an honorary doctorate degree by Memorial University of Newfoundland. He was a member of the Royal Canadian Sea Cadets when he was in his teen years.
Mercer first came to national attention in 1990, when he premiered his one man show Show Me the Button, I'll Push It, or Charles Lynch Must Die at the Great Canadian Theatre Company in Ottawa. A pointed, satirical political commentary on Canadian life after Meech Lake, Show Me the Button made Mercer a national star as he toured the show across Canada. Mercer came to greater attention for his role in the satirical news show This Hour Has 22 Minutes, and his spinoff special Talking To Americans was the highest-rated comedy special in the history of CBC Television, with 2.7 million viewers. He is currently seen regularly in The Rick Mercer Report.
In December 2004 Mercer appeared on the commercials advertising the One-Tonne Challenge for the Government of Canada. All of Mercer's fees for the campaign went to Casey House, a hospice in Toronto for people living with AIDS. Casey House was founded by June Callwood, who appeared as a celebrity guest on Monday Report.
In September 2005, Mercer became the national spokesperson for the 2005 Walk For Life, a series of 132 fund-raising walks across Canada that raise money for people living with HIV and AIDS. The Walk for Life is a project of the Canadian AIDS Society.
In November 2010, Mercer joined the It Gets Better, Canada campaign, a series of videos that aim to help gay and lesbian youth to overcome bullying.
Mercer's partner is television producer Gerald Lunz. Although the romantic relationship came first, Lunz is also Mercer's long-time partner in business, who discovered him, fostered his career, and is currently the executive producer of The Rick Mercer Report. He regards his personal life as private, and says little about it in public.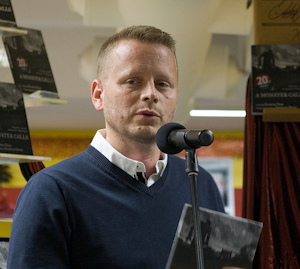 1971 – Patrick Ness is an American-born English author, journalist and lecturer who lives in London and holds dual citizenship. He is best known for his books for young adults, including the Chaos Walking trilogy and A Monster Calls.
Ness won the annual Carnegie Medal from the British librarians both in 2011 and in 2012, for Monsters of Men and A Monster Calls, recognising each as the best new book for children or young adults published in the U.K. He is one of seven writers to win two Medals (no one has won three) and the second to win consecutively.
Patrick Ness was born in the U.S. on Fort Belvoir army base, near Alexandria, Virginia, where his father was a lieutenant the US Army. They moved to Hawaii, where he lived until he was six, then spent the next ten years in Washington state, before moving to Los Angeles. Ness studied English Literature at the University of Southern California.
After graduating, he worked as corporate writer for a cable company. He published his first story in Genre magazine in 1997 and was working on his first novel when he moved to London in 1999.
Ness was naturalised a British citizen in 2005. He entered into a civil partnership with his partner in 2006, less than two months after the Civil Partnership Act came into force. In August 2013, Ness and his partner got married following the legalization of same-sex marriage in California.
Ness taught creative writing at Oxford University and has written and reviewed for
The Daily Telegraph, The Times Literary Supplement, The Sunday Telegraph
and
The Guardian
.


1977 – An appeal of an obscenity conviction against Vancouver's Gay Tide is heard before the Supreme Court of Canada. It is the first time a gay civil rights case heard by Supreme Court.

1980 – The first Black Lesbian Conference began in San Francisco with nearly 200 women in attendance.

1995 – For the first time in its history, the United Nations considers lesbian and gay rights abuses at its International Tribunal on Human Rights Violations Against Sexual Minorities. Following testimony from a number of women and men who have suffered abuse ranging from torture to forced institutionalization, the tribunal recommends that the UN document sexual orientation and gender identity issues around the world and integrate them into the organization's human rights agenda.

1998 – Melinda Whiteway was appointed co-chair of the National Lesbian and Gay Law Association, making her the first transgendered person to co-chair a national gay and lesbian organization.

2003 – On this date Hijra eunuchs in the Indian state of Madhya Pradesh float the political party Jiti Jitayi. In the culture of the Indian subcontinent a hijra (also known by a number of different names and romanized spellings) is usually considered a member of "the third sex" — neither man nor woman. Most are physically male or intersex, but some are female. Hijras usually refer to themselves as female at the language level, and usually dress as women.
Census data does not exist, but estimates range from 50,000 to 5,000,000 in India alone. Although they are usually referred to in English as "eunuchs", relatively few have any genital modifications. A third gender has existed in the subcontinent from the earliest records, and was clearly acknowledged in Vedic culture, throughout the history of Hinduism, as well as in the royal courts of Islamic rulers.

OCTOBER 18 →
[{(o)}]|[{(o)}]|[{(o)}]|[{(o)}]| [{(o)}]|[{(o)}]