July 1
[{(o)}]|[{(o)}]|[{(o)}]|[{(o)}]| [{(o)}]|[{(o)}]


Today is CANADA DAY – In 1867 the Confederation of Canada was formed. Happy Canada Day to all you gay guys living in this great country!

1663 – English politician Samuel Pepys writes in his diary of his displeasure at how common sodomy had become in the country's military.

1828 – In the UK, The Buggery Act is repealed then reenacted, criminalizing sodomy.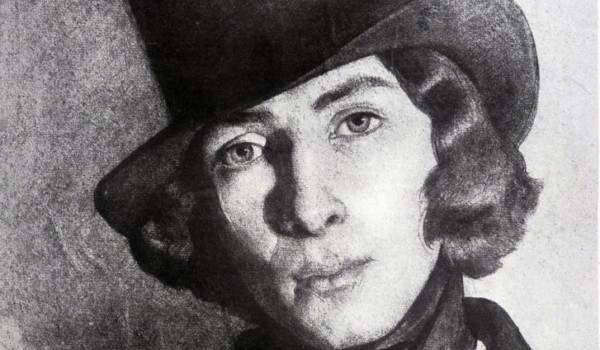 1804 – Born: Amantine-Aurore-Lucile Dupin, better known as George Sand (d.1876), is as infamous for her cigar-in-hand cross-dressing as she is famous for her eighty novels, twenty plays, and numerous political tracts.
On her father's death, the future writer lived in the worlds of two women who hated each other, her aristocratic grandmother, owner of the estate of Nohant-Vic in Berry, and her mother, daughter of a Parisian bird seller. From her grandmother Sand inherited an independent spirit, and from her mother, a devotion to socialism.
After a failed marriage to Baron Casimir Dudevant, Sand collaborated with her new lover, author Jules Sandeau, on several short stories, which she published under the pseudonym J. Sand. In 1832, she published her first full-length novel, Indiana. It won international critical acclaim and made her, in the minds of many of her contemporaries, no less than the spokesperson of her age. Critics now view Indiana as a quintessential Sand novel in that it deplores gender inequality and criticizes marriage, two of the recurrent themes in her large canon.
Notorious for her cross-dressing, Sand seduced many men including such illustrious figures as Alfred de Musset and Frédéric Chopin. Her sapphic love for Marie Dorval, a famous Parisian actress and lover of Alfred de Vigny, seemed to go unnoticed. But Sand's letters to Marie are some of her most passionate and devoted; and in her correspondence, Sand identifies Marie as the one true love of her life.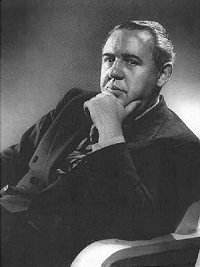 1899 – Born: Charles Laughton, distinguished Yorkshire-born stage and screen actor and director, as well as a noted orator and storyteller. He was also a tormented soul who, for much of his life, suffered from self-loathing – he especially hated the way he looked.
He told his wife, Elsa Lanchester, in 1930, after a year of marriage that he was homosexual, and she publicly discussed it for the first time in her 1983 book Elsa Lanchester, Herself. She allegedly decided to stay married to him despite this but decided not to have children with him. The marriage lasted until his death from cancer in 1962 and worked for both in many ways - certainly as cover for Laughton's homosexuality.
Working in Britain as well as the United States, Laughton appeared in 38 plays, 52 films, and gave hundreds of readings in one-man shows.
Horrified at his homosexuality, Laughton lived with self loathing, punishing shame, and constant fear of public exposure. Accepting and intensifying society's prejudices against homosexuals, Laughton turned against himself. He channelled his pain and suffering into his stage and screen characterisations, although as he grew older he became more self-accepting.
After scoring a series of successes in London, Laughton appeared on Broadway in 1931 and then made the journey to Hollywood. His first film role was in gay director James Whale's comedy-horror movie The Old Dark House (1932). Laughton won an Academy Award for The Private Life of Henry VIII (1933). Laughton was a popular star after his Oscar-winning performance. His international fame and high critical regard were secured by his intense interpretations of Captain Bligh in Mutiny on the Bounty (1935) and Quasimodo in The Hunchback of Notre Dame (1939).
The Night of the Hunter (1955), the only film Laughton directed, failed commercially and perplexed critics but today is considered a brilliant work of art, years ahead of its time.
In his later years, Laughton appeared less frequently in films, and then most often in smaller roles. Among his later successes were his memorable characterisations in Witness for the Prosecution (1957) and Advise and Consent (1962), his final appearance.
Charles Laughton died from bone cancer in 1962 and is buried in Forest Lawns, Hollywood Hills Cemetery in his adopted home of Los Angeles.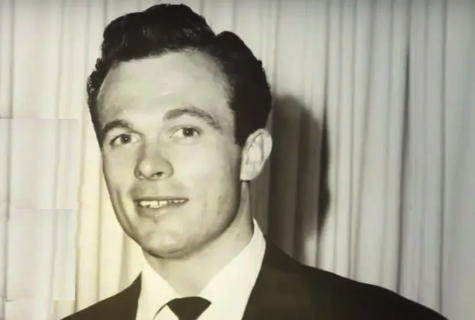 1923 – Scotty Bowers (d.2019) was a Hollywood figure who published an explicit, best-selling 2012 memoir Full Service: My Adventures in Hollywood and the Secret Sex Lives of the Stars which revealed a covert realm of Golden Age Hollywood sexuality. The former U.S. Marine and gas station attendant turned erotic fixer to the stars was also the subject of an acclaimed 2017 documentary, Scotty and the Secret History of Hollywood.
George Albert "Scotty" Bowers was born in Ottawa, Illinois. After weathering the Great Depression in Chicago during the '30s, Bowers joined the Marine Corps and fought during World War II. Upon returning from combat, he relocated from San Diego to Los Angeles simply because, in his words, he "loved the weather."
A handsome 23-year-old, Bowers quickly found work as an attendant in 1946 at the Richfield Oil gas station at 5777 Hollywood Blvd., at the corner of Van Ness Avenue. (The property now hosts a fire station.) What started as a job pumping gas turned into something more salacious when Bowers met actor
Walter Pidgeon
, known for his work in
Mrs. Miniver
and
Madame Curie
. The Canadian actor invited Bowers to jump into his Lincoln, marking Bowers' first entree to Hollywood society.
The ride, which Bowers said led to a brief affair between the men, would change Bowers' life as it kick-started a side career arranging liaisons for stars, a business he would later describe as sexual matchmaking. According to Bowers, Pidgeon spread the word about his new friend, and soon other notable Hollywood figures were stopping by the station for trysts and to be set up with Bowers' network of prostitutes — both men and women. In order to keep up with the demand, he started to invite "clients" into a trailer parked at the service station.
Bowers also became a bartender for hire at many well-heeled Hollywood events, during which he became familiar with major A-list stars of the Golden Era. He would claim to have set up or slept with a long list of beloved actors, including Rock Hudson, Cary Grant, Randolph Scott, Bette Davis, Charles Laughton, Elsa Lanchester, Spencer Tracy and Katharine Hepburn.
Bowers also developed trusted relationships with many of his clients; people like acclaimed director George Cukor, for whom he provided more than sexual favors — he did landscaping, shopping and other assistant-style jobs.
Among Bowers' claims: He once hooked up closeted actors Grant and Hudson at the gas station for $20; he arranged more than 100 get-togethers for Hepburn over five decades; he personally slept with FBI director J. Edgar Hoover while the latter was dressed in drag; he organized orgies for composer Cole Porter; and he participated in numerous studies with sex researcher Alfred Kinsey, who was keen to learn more about Bowers' pansexuality.
A character based on Bowers during the heyday of his gas station operation is portrayed by Dylan McDermott in the 2020 Ryan Murphy Netflix miniseries Hollywood.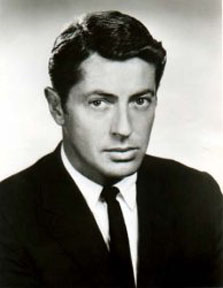 1925 – Born: Farley Granger, American actor. Born Farley Earle Granger II in San Jose, California, Granger was acting in theatre in Los Angeles, California when he was signed to a film contract by Samuel Goldwyn. He made his debut in The North Star (1943) and appeared in The Purple Heart (1944). Goldwyn was unsure how to use Granger, and it would be four years before he was able to make another film. However, making the film The North Star he met composer Aaron Copland, who remained a friend in later years.
During WWII, Granger enlisted in the U.S. Navy. He sailed to Honolulu. During the 17-day crossing, he suffered from chronic seasickness, lost 23 pounds, and upon arrival in Hawaii he was admitted to the hospital for several days of rehydration. The remainder of his military career was spent onshore, where he first was assigned to an enlisted men's club situated at the end of Waikiki Beach and then to a unit commanded by classical actor Maurice Evans.It was during his naval stint in Honolulu that Granger says he had his first sexual experiences, one with a hostess at a private club and the other with a handsome Naval officer visiting the same venue, both on the same night.
He was startled to discover he was attracted to both men and women equally and in his memoir he observed,
"I finally came to the conclusion that for me, everything I had done that night was as natural and as good as it felt ... I never have felt the need to belong to any exclusive, self-defining, or special group ... I was never ashamed, and I never felt the need to explain or apologize for my relationships to anyone ... I have loved men. I have loved women."
In 1948 Goldwyn cast him in a supporting role in Enchantment but the film failed to live up to Goldwyn's expectations. He was then approached by Alfred Hitchcock to loan him Granger for his new film; the script of which was written by Granger's then-lover Arthur Laurents. The film, Rope (1948), based partly on the Leopold and Loeb murder case, saw Granger co-starring opposite John Dall
as two friends who commit a 'thrill kill'.
James Stewart
played the part of their mentor. The film was not a box office success. Its subject matter was dark, the relationship between Granger and Dall had a homosexual subtext - incidentally, both Granger and Dall were gay - and Hitchcock's gimmick of filming the piece in continuous scenes and in real time produced a result that many critics dismissed as 'stagey'. Granger received very good reviews however, and the film has achieved a level of appreciation in more recent times, while stopping short of becoming a cult film.
While filming Side Street on location in Manhattan, Granger briefly became involved with Leonard Bernstein, who invited him to join him on his South American tour. By the time Granger completed the film, the composer/conductor had married Chilean pianist and actress Felicia Montealegre. The two men remained friends until Bernstein's death.
Goldwyn again agreed to loan Granger to Alfred Hitchcock. Strangers on a Train (1951) was a genuine box office hit, the first major success of Granger's career. Once again Hitchcock attempted to reveal the troubled nature that lay beneath the surface of a seemingly upright young man, in this case a professional tennis player, when introduced to a persuasive character. This character, played by Robert Walker, provides a homosexual subtext, one of many similarities to Rope.
Granger continued to focus on theater in the early 1960s. He accepted an invitation from Eva Le Gallienne to join her National Repertory Theatre. During their first season, while the company was in Philadelphia, John F. Kennedy was assassinated. The President had attended NRT's opening night and post-performance gala in the nation's capital, so the news hit everyone in the company especially hard. Granger had become close friends with production supervisor Robert Calhoun, and although both had felt a mutual attraction, they never had discussed it. That night they became lovers. Thier partnership lasted for the next 45 years until Calhoun's death in 2008.
After this, Granger appeared regularly on television during this period but his film career foundered. The Girl in the Red Velvet Swing was his only mainstream success during the 1950s and Granger made no cinematic films during the 1960s. During this time he achieved some success on Broadway, appearing in several productions including The Crucible and The Glass Menagerie.
In the 1990s Granger appeared in several documentaries discussing Hollywood and often specifically Alfred Hitchcock. In 1995 he was one of the people interviewed on camera for The Celluloid Closet discussing the depiction of homosexuality in film, and the use of subtext in various films, including his own. Rope, for example, was based on the story of two gay men, the actors chosen to portray them were both gay, and one of the play's writers, Arthur Laurents was also gay, and claimed to have had a 'fling' with Granger shortly before the film was made. In his book, Original Story By: A Memoir of Broadway and Hollywood, playwright and screenwriter Laurents states that he had a long-term homosexual relationship with Granger.
In 2007, Granger spent time promoting his autobiography, Include Me Out, co-written with his life partner Robert Calhoun, who died of lung cancer in 2008 In the book Granger's bisexuality is not hidden, nor the names of some of his lovers, including Leonard Bernstein and Patricia Neal. He said about his bisexuality, 'I never hid it or felt guilt about being who I was, but I didn't blare it either.'
Granger died of natural causes on March 27, 2011, at age 85.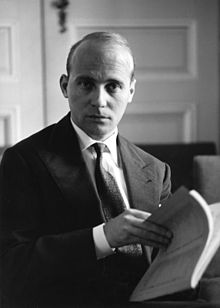 1926 – Hans Werner Henze (d.2012) was a German composer of prodigious output best known for "his consistent cultivation of music for the theatre throughout his life". His music is extremely varied in style, having been influenced by serialism, atonality, Stravinsky, Italian music, Arabic music and jazz, as well as traditional schools of German composition.
Henze was also known for his political convictions. He left Germany for Italy in 1953 because of a perceived intolerance towards his leftist politics and homosexuality. Late in life he lived in the village of Marino in the central Italian region of Lazio, and in his final years still travelled extensively, in particular to Britain and Germany, as part of his work.
Henze was born in Gütersloh, Westphalia, the oldest of six children of a teacher, and showed early interest in art and music. Henze's father, Franz, fell under the spell of Nazi propaganda. Books by Jewish and Christian authors were replaced in the Henze household by literature reflecting Nazi views; the whole family was expected to fall into line with Franz's new thinking. The older boys, including Hans, were enrolled in the Hitler Youth.
Although the Henze household was filled with talk of current affairs, Hans was also able to hear broadcasts of classical music (especially Mozart) and eventually his father realized that his son had a vocation as a musician.
In 1944, Henze had to break off his studies after being conscripted into the army towards the end of Second World War. He was trained as a radio officer. He was soon captured by the British and held in a prisoner-of-war camp for the remainder of the war. In 1945, he became an accompanist in the Bielefeld City Theatre and continued his studies under Wolfgang Fortner at Heidelberg University in 1946.
In 1953 he left Germany in disappointment, in reaction against homophobia and the country's general political climate, and moved to Italy, where he remained for most of his life. Henze settled on the island of Ischia in the Gulf of Naples. Also resident on the island were the composer William Walton and his Argentine wife Susana, who took a great interest in the young German composer. In 1955, his Quattro poemi for orchestra made clear that Henze had moved far from the principles of the Darmstadt avant-garde. In January 1956, Henze left Ischia and moved to the mainland to live in Naples. In 1961, Henze moved to a secluded villa, La Leprara, on the hills of Marino, overlooking the Tiber south of Rome.
An avowed Marxist and member of the Communist Party of Italy, Henze produced compositions honoring Ho Chi Minh and Che Guevara. At the 1968 Hamburg premiere of his requiem for Che Guevara, titled Das Floß der Medusa (The Raft of Medusa), the placing of a red flag on the stage sparked a riot and the arrest of several people, including the librettist. Henze spent a year teaching in Cuba, though he later became disillusioned with Castro.
Henze lived with his partner Fausto Moroni from the early sixties and Moroni planned and planted the hillside garden around La Leprara. Moroni cared for the composer when he suffered a spectacular emotional collapse during which he barely spoke and had to be encouraged to eat, living as though in a coma. Shortly after Henze's sudden recovery in 2007, Moroni died after a lengthy battle with cancer. Elogium Musicum (2008) for large orchestra and chorus singing a text in Latin of Henze's own is an obituary to his partner of more than forty years.
Hans Werner Henze died in Dresden on 27 October 2012 at the age of 86. He was buried near his home, outside Rome.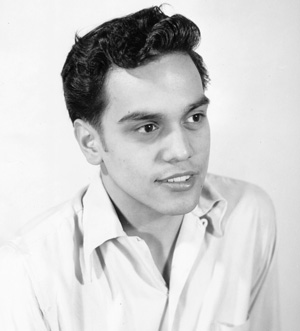 1933 – (Domingo Stephen) Dom Orejudos (d.1991), also widely known by the pen names Etienne and Stephen, was an openly gay artist, ballet dancer, and choreographer, best known for his ground-breaking masculine gay male erotica beginning in the 1950s.
Along with artists George Quaintance and Tom of Finland (with whom he became friends), Orejudos' leather-themed art promoted an image of gay men as strong and masculine, as an alternative to the then-dominant stereotype as weak and effeminate. With his lover and business partner Chuck Renslow, Orejudos established many landmarks of late-20th-century gay male culture, including the Gold Coast bar, Man's Country Baths, the International Mr. Leather competition, Chicago's August White Party, and the magazines Triumph, Rawhide, and Mars. He was also active and influential in the Chicago ballet community.
Dom Orejudos was born in Chicago, where he attended McKinley High School, playing violin in the school orchestra and competing on the gymnastics team. He attended Ellis-DuBoulay School of Ballet on a scholarship, then joined the Illinois Ballet Company, where he was resident choreographer and principle dancer for nine years. He received three grants from the National Endowment for the Arts. He went on to choreograph for 20 ballet companies, and staged his own ballet to inaugurate color broadcasts by Chicago station WTTW, for which it won three Emmy Awards. He danced in the touring companies for West Side Story, The King and I, and Song of Norway.
Orejudos attended the School of the Art Institute of Chicago for a semester, but was frustrated by the approach taught there. When he was 20 years old, he was approached on Chicago's Oak Street Beach by Chuck Renslow (then 23), inviting him to model for photographs. They began an open – later also polyamorous – relationship, and together established a photography studio specializing in semi-nude beefcake portraits, named Kris Studio in part to honor transgender pioneer Christine Jorgensen.
Orejudos began drawing commercially in 1953, when he was commissioned to draw erotic illustrations for Tomorrow's Man, a magazine published by Irv Johnson, the owner of the gym where he worked out. To protect his professional reputation as a possible fine artist and as a dancer, he adopted the pen name Etienne, the French equivalent of his middle name. He signed pen-and-ink drawings done in a slightly different style with his middle name Stephen, to imply that the studio employed multiple artists. The latter kind of drawings became the basis for storybooks, among the first explicit homoerotic comics published.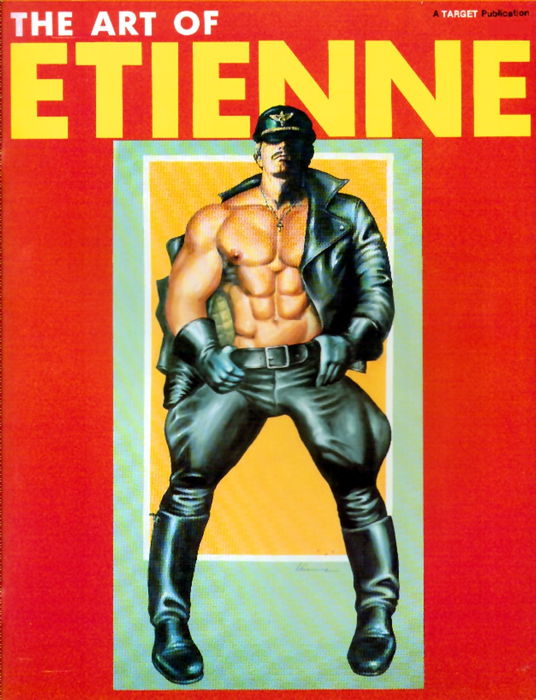 Click for Larger
In 1958, Orejudos and Renslow bought the gym from Johnson, which they renamed Triumph Gymnasium and Health Studio, moving the photography studio to an upper floor. In 1963 they expanded their publishing enterprise to launch Mars, an overtly leather-focused magazine. They also produced non-explicit gay-themed 16mm movie shorts, written and directed by Orejudos. After losing much of his archive in a plumbing flood in the 1970s, he gave the remainder of it to Target Studio, which became his primary publisher. In 1978, he had a joint gallery exhibition in San Francisco with erotic artist Al Shapiro (A. Jay).
In addition to his relationship with Chuck Renslow, in 1969 Orejudos began a relationship with Robert Yuhnke, which continued until Orejudos' death. They established a residence in Boulder, Colorado in 1981, though Orejudos continued to spend time in Chicago.
Orejudos contracted pneumonia during a visit to Tibet in 1987. This illness contributed to his declining health, leading to his death from AIDS complications on September 24, 1991.

1934 – Hollywood makes adherence to the Hays Code –  after Will H. Hays, the president of the Motion Picture Producers and Distributors of America – mandatory. Among its provisions: "Pictures shall not infer that low forms of sex relationships are the accepted or common thing," and "Sex perversion or any inference to it is forbidden on the screen."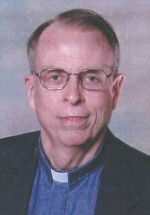 1934 – The Rev. Dr. Tom Hanks has served as a missionary in Latin America since 1963, first with the Latin American Mission as professor of Hebrew Bible at the Latin America Biblical Seminary in San Jose, Costa Rica (1963 to 1985), and then in Buenos Aires, Argentina (1986 to 2003) with the Universal Fellowship of Metropolitan Community Churches and as executive director of Other Sheep.
Born July 1, 1934, in St. Louis, Missouri, he became active as a child in the Nelson Presbyterian Church, where he experienced an evangelical conversion. . He earned a B.D. from Princeton Theological Seminary in 1960 and was ordained in the St. Louis Presbytery of the Presbyterian Church (U.S.A.) for work with the Latin America Mission in Costa Rica.
Beginning in 1963, Tom and his wife Joyce were engaged in university work in Costa Rica as counselors for the Inter-Varsity organization. Their children, Stanley (b. 1964) and Elizabeth (b. 1966) were born there. In 1986, Tom and Joyce moved to Buenos Aires, Argentina, where Tom worked for three years.
Hanks had been aware of his sexual orientation from earliest adolescence. While at college and university, he was encouraged by counselors and psychologists to try to change his sexual orientation by psychoanalysis and marriage. Later missionary colleagues involved in ex-gay type ministries sought to "cure" his homosexuality with prayer, fasting and involvement in charismatic movements.
Tom had told Joyce about his homosexuality before their engagement, but after 28 years of marriage and trying to conform to heterosexual norms, Tom and Joyce separated in December of 1988. The following month (January 1989) Hanks was obliged to resign from his position with the Latin American Mission and in writing his resignation letter came out as gay.
As Tom notes: "When the Holy Spirit finally got through to me and taught me to accept myself as gay and begin to come out, I learned that I not only had a daughter who was left-handed like her mother, but also a son who is gay like me. So after more than 40 years in the closet I finally learned that some good things just run in families!"
In 1992, Hanks and John P. Doner (founder of the MCC in Mexico) founded Other Sheep, the only worldwide ecumenical ministry working with sexual minorities. An all-volunteer organization based in St. Louis, the scope of Other Sheep is international. Hanks and Other Sheep were instrumental in establishing a Working Party on Homophobia, Ideology and Religion within the International Lesbian and Gay Association.
Hanks served as executive director of Other Sheep from 1992 to 2000 and continues to be active in counseling, giving Bible courses especially for sexual minorities, and writing.

1947 – U.S. Congress discontinues the military "Blue Discharges" with two new classifications: general and undesirable. The Army then changes its regulations so that gay and lesbian service members would not qualify for general discharges.
The U.S. military had a long-standing policy that service members found to be homosexual or to have engaged in homosexual conduct were to be court-martialed for sodomy, imprisoned and dishonorably discharged. However, with the mobilization of troops following the United States' entry into World War II, it became impractical to convene court-martial boards of commissioned officers so some commanders began issuing administrative discharges instead.
Several waves of reform addressing the handling of homosexuals in the military resulted in a 1944 policy directive that called for homosexuals to be committed to military hospitals, examined by psychiatrists, and discharged under Regulation 615-360, section 8 as "unfit for service". It is unknown exactly how many gay and lesbian service members were given blue discharges under this regulation, but in 1946 the Army estimated that it had issued between 49,000 and 68,000 blue discharges, with approximately 5,000 of them issued to homosexuals. The Navy's estimates of blue-discharge homosexuals was around 4,000.
Blue discharges were discontinued as of July 1, 1947, when the two new headings of general and undesirable took their place.  A general discharge was considered to be under honorable conditions – distinct from an "honorable discharge" – and an undesirable discharge was under conditions other than honorable – distinct from a "dishonorable discharge." At the same time, the Army changed its regulations to ensure that gay and lesbian service members would not qualify for general discharges. Those found guilty of engaging in homosexual conduct still received dishonorable discharges, while those identified as homosexuals but not to have committed any homosexual acts now received undesirable discharges.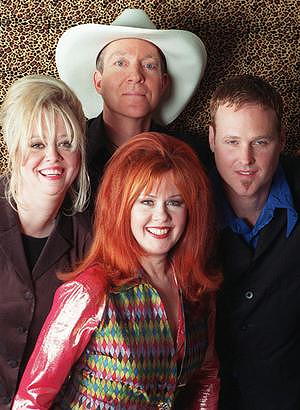 Fred Schneider (T), w/ Keith Strickland, Kate Pierson, Cindy Wilson
1951 – Fred Schneider, born in Newark, New Jersey, is best known as the frontman of the rock band The B-52's, of which he is a founding member. Schneider is well-known for his quirky sprechgesang (chanting voice), to which he adds a distinctive swish.
Schneider discussed his experience of coming out as gay to his mother with Howard Stern on the latter's radio broadcast on February 22, 2010. He said that his mother always knew more about her son than he knew about himself, and he said he came out of the closet while she was vacuum-cleaning. His mother replied with "Oh I know, Freddie" and continued vacuuming without missing a beat. Schneider said his reaction was: "It's like, well, OK. I guess I'll go back outside and smoke some pot."
The B-52's were formed by Cindy Wilson and Kate Pierson with drummer Keith Strickland, guitarist Ricky Wilson (Cindy's older brother) and vocalist Fred Schneider after a drunken night at a Chinese restaurant and played their first gig in 1977 at a St Valentine's Day party for friends. The B-52's sound is marked by the vocals and lush harmonies of Wilson and Pierson, and the generally monotone or spoken-word vocals of Schneider.
The band's quirky take on the New Wave sound of their era was a combination of dance and surf music set apart by the unusual guitar tunings used by Ricky Wilson. Their costume thrift-store chic set them apart as well. The band made a great impression with their early singles Rock Lobster, Private Idaho and Planet Clair and their eponymous debut album in 1979. Wild Planet followed in 1980, followed by a mix album, an EP and a third album, Whammy! in 1983.
In October 1985, the band were devastated by the death of guitarist Ricky Wilson, from what was originally reported to be cancer, but was later revealed to be AIDS. The band's recently-completed album Bouncing Off the Satellites (1986) went un-toured and unpromoted as the band went into an extended hiatus. However, the B-52's returned in 1989 with the album Cosmic Thing, which proved to be their biggest international success, spawning the worldwide hit Love Shack.
Subsequent releases have been less successful and sporadic, and various band members have undertaken solo projects and collaborations with artists ranging from R.E.M to Iggy Pop and Sophie Ellis Bextor. But the B-52's continue.
Fred Schneider has released two solo albums, but neither of these albums were as successful as any of the albums created by The B-52's.
The B-52's hold a fairly unique position in rock music in that all the founding male members of the band were gay.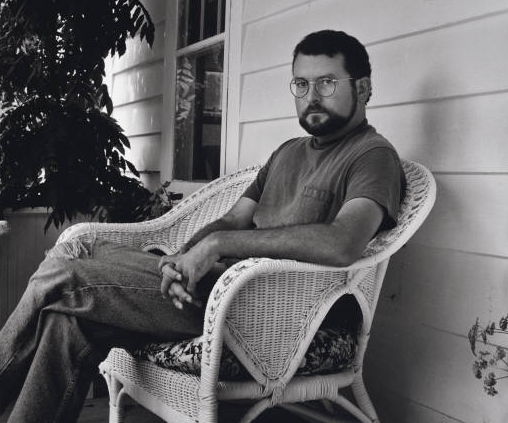 1956 – Novelist Paul Russell is known for his intricate narratives and eloquent prose style. His works often focus, in a non-stereotypical manner, on the sexual and emotional complexities of gay male relationships, especially those that cross generations.
Russell was born in Memphis, Tennessee. He studied English at Oberlin College, and was then admitted to the graduate program in English and Creative Writing at Cornell University. He was awarded an M.A. in English, as well as an M.F.A. in Creative Writing, for a collection of short stories and a novella titled "The Longing in Darkness," which remains unpublished.
Russell received his doctorate from Cornell in 1983 for a dissertation on the novelist Vladimir Nabokov. Upon receiving his degree, Russell was hired to teach English at Vassar College in Poughkeepsie, New York.
Before the publication of his first novel, a number of Russell's short stories appeared in literary journals.
Russell's first published novel, The Salt Point (1990), is set in the 1980s in Poughkeepsie, New York. The story concerns Anatole, a gay hairdresser in his early 30s, and his closest friends Lydia, who is heterosexual, and Christopher, an enigmatic bisexual.
Russell followed that novel with the publication of Boys of Life (1991), Sea of Tranquility (1994), The Coming Storm (1999, War Against the Animals (2003), and most recently The Unreal Life of Sergey Nabokov, based on the extraordinary life of the gay brother of Vladimir Nabokov.
Russell is also the author of The Gay 100: A Ranking of the Most Influential Gay Men and Lesbians, Past and Present (1994). The book contains short biographies of such luminaries as Socrates, Sappho, Oscar Wilde, and Gertrude Stein, among others.

1963 – (Roswell Christopher) Roddy Bottum is an American musician, best known as the keyboardist for the San Francisco hard rock band Faith No More. He is also a part of Imperial Teen, best known for their 1999 single "Yoo Hoo" used in the movie Jawbreaker. In addition to popular musical career, Bottum also scored three Hollywood movies and composed an opera entitled Sasquatch: The Opera, which premiered in New York on April 2, 2015.
Bottum was born in Los Angeles, California. He studied classical piano from an early age, until moving to San Francisco when he was 18.
Bottum came out as gay in 1993. In a 2001 article in The Advocate, Bottum stated that "I would never have thought as a gay teen I'd be in a band that would be considered heavy metal or hard rock."
One of his contributions to Faith No More was "Be Aggressive," a song about oral sex. Bottum has said in interviews that he wrote the song largely as a joke at Mike Patton's expense, enjoying the potential humiliation a straight vocalist would subject himself to onstage. "Be Aggressive" became the second most-played song at Faith No More concerts. Bottum would also describe gerbil stuffing in graphic detail to shocked interviewers.
A 1999 article in The Advocate said of Imperial Teen, "With lyrical allusions to wearing lipstick and male pronouns used to address love objects, Imperial Teen serves up a gay sensibility that ordinarily surfaces only from straight bands like Pulp or Pizzicato Five."
Bottum noted "I think there's a resistance from gay artists to go that route just because it's so predictable. But it is annoying to see bands play it as safe as they do these days. That's why something that visually screams as loud as Marilyn Manson is such a breath of fresh air."
Before he came out as gay, Bottum was actually involved in a brief heterosexual relationship with Courtney Love in the early 80s, concurrent with the time she sang for Faith No More. The two remain friends to this day.

1971 The Parliament of Austria rescinds laws against sex between consenting adults but adds legislation penalizing individuals who make public statements or join organizations that favor homosexuality. Although the new legislation is used to harass lesbians and gay men and, later, to prevent the import of gay and lesbian pornography, including safer sex literature, no individuals or organizations are successfully prosecuted under the laws.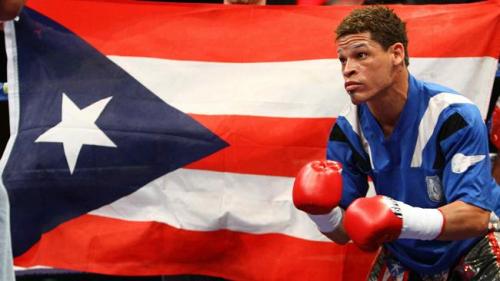 1981 – Orlando Cruz is a Puerto Rican professional boxer. As an amateur, Cruz represented Puerto Rico at the 2000 Olympic Games in Australia.
Cruz made his professional debut on December 15, 2000 against Alfredo Valdéz in Puerto Rico. He did not lose until 2009, when he lost against Cornelius Lock by TKO. Cruz is currently ranked at #4 among featherweights by the World Boxing Organization (WBO).
In October 2012, Cruz became the first boxer to come out as gay while still active professionally commenting that he is a "Proud Gay Man".
On October 3, 2012, Cruz released a statement in which he said,
"I've been fighting for more than 24 years and as I continue my ascendant career, I want to be true to myself. I want to try to be the best role model I can be for kids who might look into boxing as a sport and a professional career. I have and will always be a proud Puerto Rican. I have always been and always will be a proud gay man."
He told Lance Pugmire of the Los Angeles Tmes, he was compelled to address the topic,
"Because I want to be free and not carry this on and on with myself. I want to let the people see who I really am, to be free, to let people understand."
Cruz attributed his two career losses to the pressures of being closeted: "those two losses I had were part of this big distraction [of being closeted] I was going through. It's not there anymore. I'm glad I'm past that."
He told Pugmire that since his announcement he has received "unconditional, 100% support," including messages and notes of endorsement from his 2000 Olympic teammate and former multi-division world champion Miguel Cotto and singer Ricky Martin.
"I was physically and mentally prepared for whatever the reaction would be before this, and I can tell you from the response, this will never bother me again," Cruz said. "I feel comfortable with myself."
Cyd Zeigler, Jr. of OutSports.com hailed Cruz's coming out:
"While we hear about athletes in other sports like baseball, basketball and soccer being 'afraid' to come out, here's a guy who literally takes punches to the face finding the courage to be who he is. No one should be more afraid of coming out than a professional boxer whose opponents' goal is to knock him out cold."
Zeigler observed that boxers have a lot to lose, particularly in endorsement deals, and concluded, "I wish I could shake Cruz's hand. This took a lot of guts."

1987 – President Reagan nominates openly homophobic Robert Bork to the U.S. Supreme Court. The nomination is rejected by the U.S. Senate for a wide-variety of reasons.

1989 – Professional body builder Bob Paris comes out in an interview in Ironman magazine.

1989 – The Center for Disease Control announces that the number of confirmed AIDS cases in the United States has topped the 100,000 mark.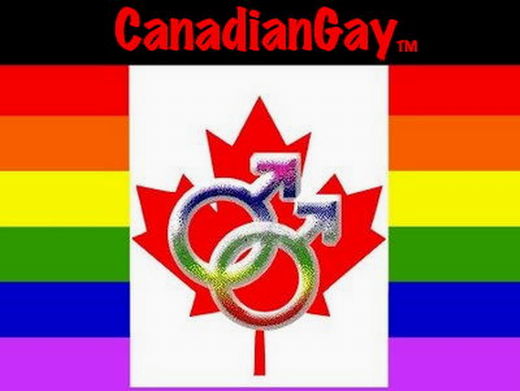 2004 – CanadianGay was founded. This entry is a little self-indulgent, but it is the reason you are reading these postings. In early June, 2004, I was laying in a hospital bed after a heart attack, waiting for surgery, when I first got the idea for an all-Canada version of WestCoastGuys, a Yahoo! group I was then running (now defunct). When I got home, unable to do much else, I started to assemble the materials for the new group. With the end of the month approaching, I decided to wait until July 1st, Canada Day, to launch the new group on Yahoo!, a date which I hoped would be auspicious. It was! Within 2 months CanadianGay had more members than my 5 year old WestCoastGuys, and within the first year had close to 1500 members.
However, the group had constant hassles from Yahoo! which bows easily to pressure from the Bible Belt. I was constantly getting warnings that I was violating their Terms of Service, and actually had two of my IDs deleted. Enough was enough. With over 2500 members, in April 2007, I moved the group to Google Groups, where my good friend Luc (Froggy) had already secured the CanadianGay name for us. Most of those Yahoo! members followed, but even then word of the group had spread, and many new members joined. We reached a peak of over 5000 members from all over the world on Google. But it was not to be all happiness and light at Google.
On Christmas Morning 2013, I awoke to find a notice that after 7 years, Google had banned CanadianGay, with no specific reason given, just a vague notice about forbidden content and malware, etc. In discussions with another owner who had his groups banned at the same time, we found that we had both banned a member who had tried to post very offensive spam. We are guessing that he made bogus complaints to Google in revenge. Both owners made appeals. The other owner found one of his groups suddenly reappeared, but the other two never did. Neither did CanadianGay.
Luckily, I had never deleted the Yahoo! version, and immediately reactivated it. By that afternoon, CanadianGay was fully-functional again. I sent out notices to all the Google members I could, and many switched to Yahoo and the group continued to function.
Early in 2016, Google unlocked the Google version of CanadianGay with no explanations offered. But it did free up access to many members I had been unable to contact. I held a vote on which version to use, and it was overwhelmingly decided to remain with Yahoo.
We did try Google again in 2017, but after only 3 months Google banned us again. So back to Yahoo.
Unfortunately, Yahoo Groups wass a failing site, and more and more of its functions were failing to work. By early 2018, I was despairing, thinking that the end was in sight, because the group was unmanageable on Yahoo. Nothing worked! I was seriously considering deleting the group after 13 years of hard work and memorable postings.
At the last minute, someone suggested Io Groups. I checked it out, and it looked good. So on April 21 2018, I created CanadianGay on Io. Unfortunately, Io also banned us after just under a year. At least they gave us 24 yours notice, which is more than Google or Yahoo ever did. It gave me time to announce the closure to the members. I got a literal flood of emails (about 250 in 24 hours) begging me to keep the group going. I went looking for a commercial ListServ which we could afford. I settled on SimpleLists.
On May 25 2019, CanadianGay re-opened on SimpleLists less than 24 hours after Io Groups closed it down. More than 200 members rejoined within another 24 hours. Oer half the Io members transferred across (505 so far), and the group was looking healthy and running smoothly! An appeal to help finance our rebirth on SimpleLists brought in over $850 USD, enough for another 6 years! Thanks, all you loyal members! I eventually spent most of it on tools to keep CanadianGay going.
However, that move was ill-fated also. Within three months Simplelists threatened to delete the group because it had had complaints of pornographic material on CanadianGay. I'm sure they never even checked, because at the time I had asked members to be very vanilla with their postings. Rather than get deleted again, I asked the group members to moved back to Yahoo once more. We did so, just in time for the massive changes in Yahoo Groups. Then, soon after that, Yahoo announced it was closing completely in December 2020. So the move was on once more, and as CanadianGay at Google was still blocked, I deleted it completely and created CanadianGay Men and asked members to move once more. But it was short lived. Google blocked CanadianGay Men on May 1st 2022!
But a member (Rick TornJeans) re-created CanadianGay for us on the Telegram app, and by May 3rd we were back in action, reduced in size, but very active!
CanadianGay has reached its 18th year and marches on!
And we still have our own site at www.CanadianGay.org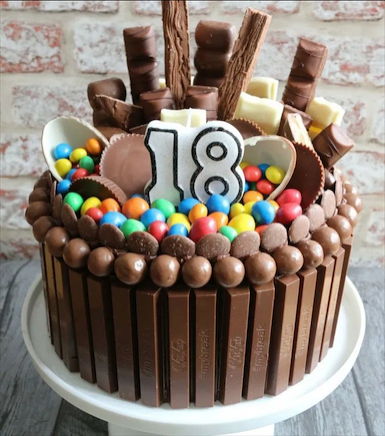 Happy Birthday, Canada! Happy 18th Birthday, CanadianGay!

And to conclude today's posting, the Molson Canadian Beer Beer Bottle Oh, Canada:


JULY 2 →
[{(o)}]|[{(o)}]|[{(o)}]|[{(o)}]| [{(o)}]|[{(o)}]