September 12
[{(o)}]|[{(o)}]|[{(o)}]|[{(o)}]| [{(o)}]|[{(o)}]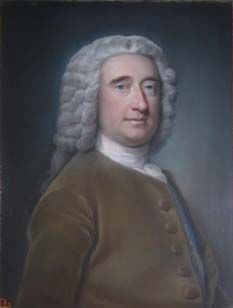 1704 – Stephen Fox-Strangways, 1st Earl of Ilchester (d.1776) was a British peer and Member of Parliament.
Ilchester was the son of Sir Stephen Fox and his second wife Christiana Hope. Henry Fox, 1st Baron Holland, was his younger brother and Charles James Fox his nephew. He was elected to the House of Commons for Shaftesbury in 1726, a seat he held until 1741. The latter year he was raised to the peerage as Lord Ilchester, of Ilchester in the County of Somerset, Baron of Woodford Strangways in the County of Dorset. Six years later he was created Lord Ilchester and Stavordale, Baron of Redlynch, in the County of Somerset, and in 1756 he was even further honoured when he was made Earl of Ilchester. The peerages were created, in default of male issue of his own, with remainder to his younger brother Henry. In 1763 he was admitted to the Privy Council.
Stephen Fox was the lover of
Lord Hervey
for a period of ten years, from 1726 to 1736. There exist many passionate letters between the two. Hervey initially favoured Stephen's brother, Henry Fox, but when charmingly rebuffed paid infatuated court to Stephen. His relationship with Lord Hervey ended only when a marriage was arranged with thirteen-year-old
Elizabeth Horner
, daughter of
Thomas Strangways Horner
and
Susanna Strangways
, in 1735. In 1758, Lord Ilchester assumed the additional surname of Strangways. He died in September 1776, aged 72, and was succeeded by his son Henry
Thomas Fox-Strangways
.

1772 – The Marquis de Sade is sentenced to death in absentia for sodomizing a servant and is burned in effigy.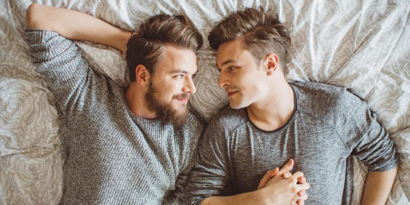 1857 – UK: The word gay, which appears in a pictured cartoon in Punch magazine, is used to refer to prostitution. It arrived in English during the 12th century from Old French gai, most likely deriving ultimately from a Germanic source.
It was apparently not until the 20th century that the word was used to mean specifically "homosexual," although it had earlier acquired sexual connotations. The word may have started to acquire associations of immorality as early as the 14th century, but had certainly acquired them by the 17th. By the late 17th century it had acquired the specific meaning of "addicted to pleasures and dissipations", an extension of its primary meaning of "carefree" implying "uninhibited by moral constraints". A gay woman was a prostitute, a gay man a womanizer, and a gay house a brothel.
The use of gay to mean "homosexual" was often an extension of its application to prostitution: a gay boy was a young man or boy serving male clients. Similarly, a gay cat was a young male apprenticed to an older hobo, commonly exchanging sex and other services for protection and tutelage.
A passage from Gertrude Stein's Miss Furr & Miss Skeene (1922) is possibly the first traceable published use of the word to refer to a homosexual relationship. Bringing Up Baby (1938) was the first film to use the word gay in apparent reference to homosexuality. By the mid-20th century, gay was well established in reference to hedonistic and uninhibited lifestyles and its antonym straight, which had long had connotations of seriousness, respectability, and conventionality, had now acquired specific connotations of heterosexuality.
In the case of gay, other connotations of frivolousness and showiness in dress ("gay apparel") led to association with camp and effeminacy. This association no doubt helped the gradual narrowing in scope of the term towards its current dominant meaning, which was at first confined to subcultures. Gay was the preferred term since other terms, such as queer, were felt to be derogatory.
Homosexual is perceived as excessively clinical, since the sexual orientation now commonly referred to as "homosexuality" was at that time a mental illness diagnosis in the Diagnostic and Statistical Manual of Mental Disorders (DSM). The sixties marked the transition in the predominant meaning of the word gay from that of "carefree" to the current "homosexual".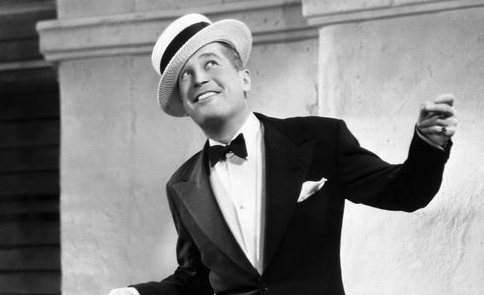 1889 – Maurice Chevalier, born in Paris (d.1972), was a French actor, singer, and popular vaudeville entertainer. He is noted as a Sprechgesang (spoken-song) performer. Chevalier's signature songs included "Louise", "Mimi", "Valentine", and "Thank Heaven for Little Girls". His trademark was a boater hat, which he always wore on stage with a tuxedo.
Chevalier was born in Paris. He made his name as a star of musical comedy, appearing in public as a singer and dancer at an early age before working in four menial jobs as a teenager. In 1909, he became the partner of the biggest female star in France at the time, Fréhel. Although their relationship was brief, she secured him his first major engagement, as a mimic and a singer in l'Alcazar in Marseille, for which he received critical acclaim by French theatre critics. In 1917, he discovered jazz and ragtime and went to London, where he found new success at the Palace Theatre.
After this, he toured the United States, where he met the American composers George Gershwin and Irving Berlin and brought Dédé to Broadway in 1922. He also developed an interest in acting, and had success in the operetta Dédé. When talkies arrived, he went to Hollywood in 1928, where he played his first American role in Innocents of Paris. In 1930, he was nominated for the Academy Award for Best Actor for his roles in The Love Parade (1929) and The Big Pond (1930), which secured his first big American hit, Livin' in the Sunlight, Lovin' in the Moonlight.
In 1957, he appeared in Love in the Afternoon, which was his first Hollywood film in more than 20 years. In the early 1960s, he made eight films, including Can-Can in 1960 and Fanny the following year. In 1970 he made his final contribution to the film industry where he sang the title song of the Disney film The Aristocats. He died in Paris, on January 1, 1972, aged 83.
He may have Chevalier "thanked Heaven for little girls" and have had several public affairs with women, but it is believed he had a long-time relationship with his "valet" Felix Paquet, to whom he went home every night. He is also thought to have had a homosexual relationship with a soldier in WWI. There are also claims he had the hots for his fellow French actor, Charles Boyer.
Actress Kay Francis claimed that"Chevalier is lousy in bed, and always attacks homosexuals so as to throw suspicion from himself."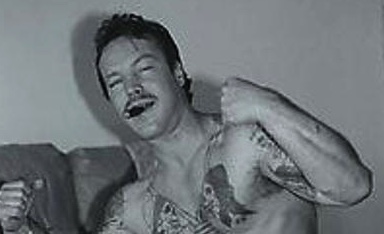 (Click for full pic)
1944 – David Hurles, born in Cincinnati, is a gay pornographer, whose one-man company, run from a private mailbox, was called Old Reliable Tape and Picture Company. His work, produced primarily in the 1970s and 1980s, falls into three categories: photographs, audio tapes, and videotapes. Hurles' models were typically ex-cons, hustlers, drifters, and lowlifes.
At age 20, inspired by John Rechy's just-published novel City of Night, David left Cincinnati, and moved to Berkeley. In the 1960s, he appeared in movies and magazines, with Guild Press, Washington D.C., for whom he was also a photographer. In 1975, already filming in Super-8 format used by his mentor and longtime friend Bob Mizer of Athletic Model Guild, he met and became a great friend of Jack Fritscher, editor of Drummer magazine, who described David as "my longtime pal and housemate". The character Solly Blue in Fritscher's novel Some Dance to Remember has much in common with Hurles.
Hurles has written of San Francisco at the time: "Perhaps you had to be there...the 70's, San Francisco, the blossoming and peak of the gay sexual culture. It was a rare time; everything, it seemed, was perfect. So perfect, in fact, that those of us there could not have possibly imagined it might ever be otherwise!" Jim Stewart describes his encounter with Hurles, and the neighborhood they both lived in, in the first chapter of his Folsom Street Blues. His first published pictures appeared in Drummer; no other magazine would touch them. He also shot many covers and centerfolds for Fritscher's zine Man2Man Quarterly (1980-1982), whose mailing address was Hurles' San Francisco apartment. Subsequently Hurles' photos have appeared in dozens of gay magazines.
His models were recruited among ex-convicts and addicts. David liked psychos. Nude ones. Money-hungry drug addicts with big dicks. Rage-filled robbers without rubbers. And of course, convicts. Many of them were dangerous — he wanted them to be, that was a key part of their attractiveness for him — but part of David's skill, which no one since has duplicated, was being able to manage them so that they would perform as instructed and not attack him.
Hurles chose to downplay technical fireworks with his camera in order to focus on the emotional pyrotechnics of his models. His models, picked up on the street or sent to him by referral, would come to his apartment, get naked, and masturbate. They were distinguished by "attitude" - straight, in your face, angry, contemptuous of fags, dangerous, smoking cigars, giving the finger, flexing their biceps. "Rough trade is too tame a word", was the description of John Calendo. Getting robbed by his models, or having his equipment stolen, he viewed as part of the cost of doing business.
A large number of Hurles' pictures are posted on http://vintageoldreliable.blogspot.com, and also in the Yahoo! Group Old Reliable Trailer Park. There are no permission statements posted with any of these photos, and presumably David receives no compensation from this use of his pictures.
A wrestling accident in 1990 led to the gradual loss of eyesight in one eye, a disaster for a photographer. Shortly thereafter, the arrival of pornography on the Internet destroyed most of the market for Hurles' material, at the same time that AIDS (and drugs) killed many models and potential models. "I know where a great many of them [my models] are. Six feet under". His company folded, and he lived on welfare and food stamps. In 2008 he had a massive stroke, and currently "is the most popular resident of a state-funded nursing home in East Hollywood". He is conscious and can communicate. Pictures of him from 2009 through 2011 can be found on his Facebook page.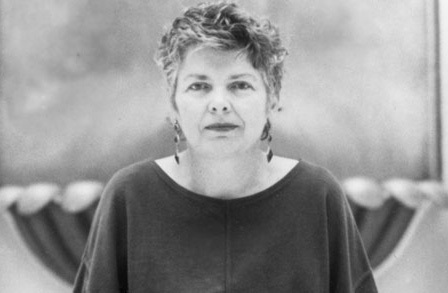 1946 – Award-winning author Minnie Bruce Pratt has written moving and erotic poems and stories that explore sex and gender issues, as well as powerful essays that decry bigotry in its many forms. An activist for glbtq rights, Pratt has also worked to combat racism, anti-Semitism, and other kinds of prejudice.
Pratt, born in Selma, Alabama, grew up in the nearby small town of Centreville. She recalled feeling "strange and different . . . in a completely unarticulated way" when she was in high school but did not recognize her lesbianism at the time. She was being raised to be a proper Southern lady--good-mannered, church-going, and heterosexual.
Pratt enrolled in the University of Alabama in 1964. Always an avid reader, she then began writing poetry, an interest that she shared with her fellow student Marvin E. Weaver II. The two became engaged. Their professors encouraged Weaver in his aspirations to become a poet but suggested the more "practical" course of an academic career for Pratt. The couple married while still in college, and during her senior year Pratt became pregnant. Atypically for the time, she continued attending classes during her pregnancy.
At the University of North Carolina, where she specialized in Renaissance and seventeenth-century English literature. During her first year there she became pregnant a second time but again persevered with her studies. In addition to her academics Pratt began to learn about feminism and became increasingly involved in the women's issues. She also fell in love with another woman.
Coming out plunged Pratt into an emotional and legal nightmare. Her husband insisted that she move out and tried to get her to sign away all her parental rights. He even threatened to call Pratt's mother to testify against her at a divorce trial, which Pratt believes that she would have done. Even years later, after Pratt had received awards for her rich and heartfelt poetry, her mother told her, "I can't be proud of you. I want to be, but I can't."
In the end Pratt, at the advice of her lawyer and in light of the prevailing legal climate of the time, agreed to an unfavorable out-of-court settlement in 1975 rather than risk a trial, in which she would most likely have lost her sons altogether because her lesbianism could have been grounds for declaring her an "unfit mother." Weaver moved the boys out of state, but Pratt remained in frequent communication with them and visited when she could. Despite the distance she maintained a strong and loving relationship with her children.
In a 2004 interview she commented,
"I began writing poetry again when I came out as a lesbian, not because of that specific sexuality, but because I came back to my body, after a time of terrible numbness and self-denial. It's hard to write poetry if you are completely alienated from your body. And coming out as a lesbian brought me back to physical experience in my own body."
Pratt published her first volume of poetry, The Sound of One Fork, in 1981, around the time that she began a relationship with photographer Joan E. Biren. Louise Kawada described these poems, which deal with lesbian desire, racism, and the domination of women by men, as "at once lucid and lyrical, sensuously evocative, and unabashedly direct." Pratt continued these themes in her second collection, We Say We Love Each Other, which was published in 1985. Pratt's third work of poetry, Crime Against Nature (1990), chronicles her relationship with her two sons, to whom the book is dedicated.
She is the widow of Leslie Feinberg, who died in November 2014. Feinberg and Pratt married in New York and Massachusetts in 2011. Many of her stories focus on her relationship with Feinberg, transgender activist and author of Stone Butch Blues (1993), who had been her life partner since 1992. In S/he Pratt writes of anxieties, such as her fear for Feinberg's safety after reading about the rape and murder of a transgender woman, and of the frustration that Feinberg often experienced because of hir (the pronominal form that Feinberg prefered) non-traditional gender identity.
Among the many awards and honors that Pratt has received was a 1990 Creative Writing Fellowship from the National Endowment for the Arts that she shared with Audre Lorde and Chrystos. Senator Jesse Helms of North Carolina condemned the women's writings as obscene and called for a federal investigation into the "misuse" of the tax-payers' money. Because of Helms' attack, the Fund for Free Expression chose the three poets–"targets of right-wing forces"–as the recipients of its 1991 Lillian Hellman-Dashiell Hammett Award.
Minnie Bruce Pratt continues to write, speak, and teach to combat all varieties of prejudice, to work for peace, to affirm the dignity of all people, and to celebrate the gifts of love.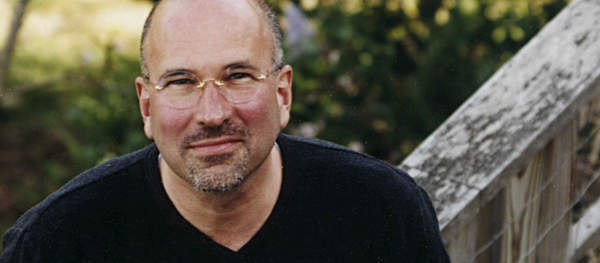 1954 – Sculptor Robert Gober is among only a few openly gay American artists to achieve an international reputation as one of the great artists of our time. Significantly, Gober's art proceeds from his sensibilities and experiences as a gay man. In 2001, Gober represented the United States at the 49th Venice Biennale, the key international exhibition of modern and contemporary art since the beginning of the twentieth century. His haunting art weaves together themes of childhood, sexuality, memory, loss, and spiritual redemption.
Gober was born on September 12, 1954 in Wallingford, Connecticut and raised in a devout Catholic family. His father, a skilled tradesman, taught him early how to make things with his hands. Gober knew he was gay when very young. Almost fifteen years old at the time of the Stonewall Riots in New York in 1969, he came of age when homosexual identity was becoming more open.
He took art classes in high school and went on in the early 1970s to study literature and fine art during his undergraduate years at Middlebury College in Vermont. He took his junior year abroad in Rome at the Tyler School of Art, a division of Temple University. Gober settled in New York City in 1976 to begin a career as a painter. He initially earned his living as a carpenter, renovating lofts and building stretchers for artists.
In 1984, Gober began to make handcrafted, everyday objects. Starting with a series of plumbing fixtures consisting of sinks, wash basins, and urinals (1984-86), which quickly established his reputation, he continued through the decade to produce, among other simulated objects, door sculptures, dog baskets, baby cribs, playpens, slip-covered armchairs, cast body fragments, and facsimile wallpapers, newspapers, and commercial box containers. Gober meticulously made these objects with great attention to detail. At first they seem to be the actual manufactured commodity; yet, they are always handmade and altered in form. Their meanings, too, go well beyond the mundane. Gober called one category of these objects his "psychological furniture." Gober made Subconscious Sink (1985) by coating plaster over wire lath and then covering it with semi-gloss white enamel paint to resemble porcelain. The odd form of the sink hints at the nightmarish and at domestic discord.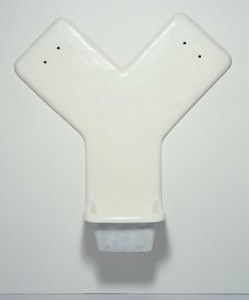 A good friend was dying of AIDS at the time Gober was fabricating Subconscious Sink at the very beginning of the epidemic. The sink suggests cleansing rituals, although with no running water there is no ability to wash clean or purify. In this regard, a font of Holy Water comes to mind, but one disabled with no blessed water to sanctify--not an implausible association given Gober's Catholic background and the emergence in the 1990s of overt religious imagery in his work.
The artist's Catholicism, although lapsed, is the basis for a genuine spiritual dimension of his art, most especially as set in uneasy alliance with Gober's homosexuality.
An intensely private man, Gober, who continues to reside in New York City, protects the details of his personal life. At the same time, however, he has from early in his career been open about his homosexuality and its deep relevance for his work. In February 2003, he appeared at Yale University in one of the first art "events" sponsored by the Larry Kramer Initiative for Gay and Lesbian Studies, "A Conversation with Robert Grober," thus explicitly acknowledging the connection between his sexuality and his art.

1956 – Leslie Cheung (d.2003) first gained legions of fans in Asia as a pop singer. He went on to a successful career as an actor, appearing in sixty films, including the award-winning Farewell My Concubine. Androgynously handsome, he sometimes played sexually ambiguous characters, as well as romantic leads in both gay- and heterosexually-themed films.
Leslie Cheung, born Cheung Kwok-wing on September 12, 1956, was the tenth and youngest child of a Hong Kong tailor whose clients included Alfred Hitchcock and William Holden. At the age of twelve Cheung was sent to boarding school in England. While there he adopted the English name Leslie, in part because he admired Leslie Howard and Gone with the Wind, but also because the name is "very unisex."
Cheung studied textiles at Leeds University, but when he returned to Hong Kong, he did not go into his father's profession. He entered a music talent contest on a Hong Kong television station and took second prize with his rendition of Don McLean's American Pie. His appearance in the contest led to acting roles in soap operas and drama series, and also launched his singing career. After issuing two poorly received albums, Day Dreamin' (1977) and Lover's Arrow (1979), Cheung hit it big with The Wind Blows On (1983), which was a bestseller in Asia and established him as a rising star in the "Cantopop" style. He would eventually make over twenty albums in Cantonese and Mandarin.
Quickly gaining an enthusiastic fan following, Cheung played concerts in packed theaters, auditoriums, and stadiums. Although never as well known in North America, Cheung drew full houses for his concerts at Caesars Palace in Las Vegas in 2000, the tickets for which cost as much as $238.
Cheung also embarked on a movie career. His first film was the soft-porn Erotic Dream of the Red Chamber (1978). In his next film, Patrick Tam's Nomad (1982), Cheung played a young man fixated on his mother. The initial version included a scene in which Cheung's character, clad only in underwear, fondled himself while talking on the telephone with his mother. Hong Kong censors objected, and the scene had to be reshot with Cheung in trousers.
Cheung had a featured role as a rookie policeman in John Woo's 1986 crime thriller A Better Tomorrow, one of the films that established the Hong Kong action genre. He also appeared in the movie's two sequels (1987 and 1989). Cheung was one of the stars of Stanley Kwan's Rouge (1989). In this stylish drama, he played a young man who falls in love with a courtesan who is dressed as a man when he first encounters her.
Cheung also starred in Wong Kar-Wai's Days of Being Wild (1990), this time as a callous, womanizing playboy, a role that earned him the Best Actor Prize at the Hong Kong Film Awards. Shortly after this success, Cheung announced his retirement from his singing career and moved to Vancouver, British Columbia for a short time.
Chen next went to China to make Chen Kaige's Farewell My Concubine (1993), which won the Palme d'Or at the Cannes Film Festival and was nominated for an Academy Award for Best Foreign Film but was banned in China because of its homosexual theme. In Farewell My Concubine Cheung played a young actor at the Peking Opera who specialized in women's roles.
Cheung played one of a pair of gay lovers in Wong Kar-Wai's Happy Together (1997), an ironically titled piece because the couple, who make a trip to Argentina to rekindle their relationship, fail to find their longed-for happiness. Cheung's personal situation was more fortunate. After making Happy Together, he came out publicly and acknowledged his lover, Tong Hock Tak, a banker. Speculation about Cheung's sexual orientation had been rife for some years, but he had always dodged questions, fearing that revelation of his relationship might be deleterious to Tong's career. By this time, however, Cheung's fortune--skillfully managed by Tong--had grown to the point that Tong was able to retire from his job. Still, coming out was not without risk for Cheung since very few star Asian entertainers are openly gay. In this case, reported Ronald Bergan, "the move did nothing to diminish his following; it only increased it."
In the late 1990s Cheung resumed his singing career with great success, and several more bestsellers followed. He returned to the concert stage as well, and in 2000 played a year-long "Passion" tour, in which his onstage wardrobe featured eight outfits by Jean-Paul Gaultier, including a white tuxedo with angel wings, gold hot pants, and a "naughty skirt." In reviving his singing career, Cheung made music videos, one of which "featured a pas de deux (with a Japanese male ballet dancer) so sexy that it was banned by TVB, Hong Kong's top channel."
In his last film, Law Chi-Leung's Inner Senses (2002), Cheung played a psychiatrist tempted by evil spirits to kill himself. Thus, fans who heard of Cheung's suicide on April 1, 2003, hoped at first that the story might be a macabre April Fool's Day joke. But soon they learned that Cheung had indeed taken his own life by jumping from a twenty-fourth floor balcony at Hong Kong's Mandarin Oriental Hotel. Cheung, who had long suffered from depression and had reportedly tried to commit suicide by taking an overdose of sleeping pills the previous year, left a note in which he thanked Tong, his family, and his friends, but concluded poignantly, "I have not done one single bad thing in my life. Why is it like that?"
Disconsolate fans quickly created a shrine at the spot of Cheung's death. Their memorial offerings of flowers, notes, personal mementos, and photographs covered half a block. Admirers of all ages joined in paying tribute to the popular artist.


1959 – Paul Bellini, born in Timmins, Ontario, is a Canadian comedy writer and television actor. Bellini is well-known figure in the Canadian television comedy industry due to his work on The Kids in the Hall and This Hour Has 22 Minutes. He has worked on several projects with Josh Levy and PJ DeBoy. He has appeared in small parts on television shows and films.
Bellini's on-screen presence in The Kids in the Hall began when CBC Television suggested that the troupe conduct some form of sweepstakes in order to determine the makeup of the show's fanbase. Turning down such conventional ideas as a free show taping or a cash prize, the members of KITH decided that the "prize" would be Paul Bellini in a towel. Thus the "Touch Paul Bellini" contest was born, wherein the winner was granted the chance to gently poke the betoweled Bellini with a stick. During the fourth season, Mike Szabo won a breakfast with him at the Ottawa airport. During these and other appearances on the show, Bellini wore nothing but a towel and never spoke, thus himself becoming an absurd character in the show. At the end of the final episode, however, after the cast is buried alive during the end credits, Bellini approaches their grave, turns to the camera, and intones, "Thank God that's finally over." He then picks up a flower and proceeds to dance on their grave.
Founded in 1989 the Paul Bellini Fan Club quickly outgrew the Kids in the Hall fan club. The Paul Bellini Fan Club was based in Montreal, with smaller chapters in Winnipeg, Kitchener, Toronto, Abbotsford, Halifax, New York, Utah and parts of Europe. His fans travelled to Toronto to attend tapings of the Kids in the Hall with homemade "We Love Paul Bellini" signs. When the Shadowy Men in a Shawdowy Planet, (the band who recorded the shows theme song), came to play in cities where the Bellini fans lived, they brought gifts or home baking for the band members to deliver back to him in Toronto. The club also recorded more than 20 covers of popular songs with modified lyrics that were distributed among members and sung at the Paul Bellini music festival in 1993. The group hosted a Bellini Bratwurst Bar-be-que, produced regular newsletters, and a video depicting a fanciful re-enactment of Bellini's early life. At one event, Bellini brought a bag full of Timmins souveniers as thank you gifts for his loyal fan club.
In 1998, Bellini made an autobiographical documentary, Bellini's Drive, which among other things explained his thoughts on being the second-most famous person from Timmins — the first being Shania Twain.
Bellini, who is gay, is currently a columnist for fab, a gay magazine in Toronto.

1967 – Two men in California Governor Ronald Reagan's cabinet are forced out of their jobs when it is discovered that they are having an affair. When confronted with the evidence, Reagan is supposed to have said, "My god, has government failed?"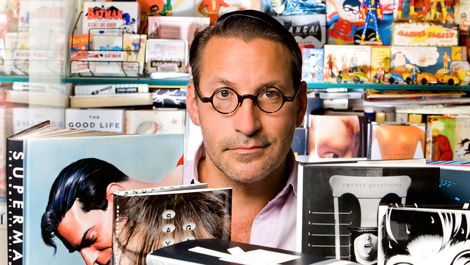 1964 – "Chip" Kidd is an American graphic designer, best known for his book covers. Based in New York city, Kidd has become one of the most famous book cover designers to date.
Born in Shillington, Berks Country, Pennsylvania, Kidd grew up being fascinated and heavily inspired by American popular culture. Comic books were his gateway into graphic design, with Batman and Superman populating some of his earliest childhood memories. Kidd attended Pennsylvania State University, where he graduated in 1986 with a degree in graphic design.
Kidd is currently the associate art director at Knopf, an imprint of Random House. He first joined the Knopf design team in 1986, when he was hired as a junior assistant. Turning out jacket designs at an average of 75 covers a year, Kidd has freelanced for Amazon, Doubleday, Farrar Straus & Giroux, Grove Press, HarperCollins, Penguin/Putnam, Scribner and Columbia University Press, in addition to his work for Knopf.
His most notable book cover design was for Michael Crichton's Jurassic Park novel, which was so successful that it carried over into marketing for the film adaptation.
Kidd is a huge fan of comic book media, particularly Batman, and has written and designed book covers for several DC Comics publications, including The Complete History of Batman, Superman, and Wonder Woman, The Golden Age of DC Comics: 365 Days, and Jack Cole and Plastic Man. He also designed Mythology: The DC Comics Art of Alex Ross and wrote an exclusive Batman/Superman story illustrated by Ross for the book.
Kidd lives on Manhattan's Upper East Side. He was married to the late poet and Yale Review editor J. D. McClatchy; the couple married in November 2013.
He continues to edit comics at Pantheon and frequently writes about graphic design and pop culture for publications including
McSweeney's, The New York Times, Vogue
, and
Entertainment Weekly
.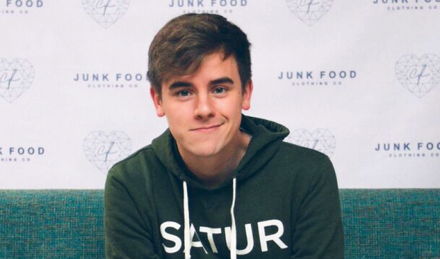 1992 – Connor Franta is an American YouTuber, entrepreneur, entertainer, and writer.
As of November 2015, his self-named main channel on YouTube has 5 million subscribers. Franta was formerly a member of YouTube group Our Second Life (stylized Our2ndLife and O2L) under the Fullscreen Network, but is now an independent member of the Big Frame network, managed by Andrew Graham.
Franta has recently become involved in various entrepreneurial enterprises, including a clothing line, music curation, as well as a coffee and lifestyle brand named Common Culture. His debut book, a memoir titled A Work in Progress, was released on April 21, 2015. In July 2015, details of Heard Well, a record label Franta co-founded, were announced.
On December 8, 2014, Franta came out as gay in a YouTube video, stating he has accepted who he is and is "happy with that person". He also spoke on the help he got from others on the Internet, and wanted to give people struggling with their sexuality similar advice. This six-minute long video, titled "Coming Out", has over 11 million views and over 949 thousand likes, being the second most viewed video on Franta's channel as of August 16th 2017.

SEPTEMBER 13 →
[{(o)}]|[{(o)}]|[{(o)}]|[{(o)}]| [{(o)}]|[{(o)}]