PAGE EIGHT: Q - R - S
Q :
Queen: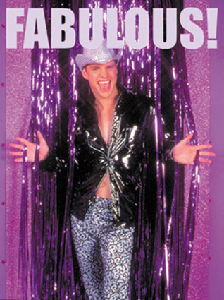 A flamboyantly gay man.
Queer: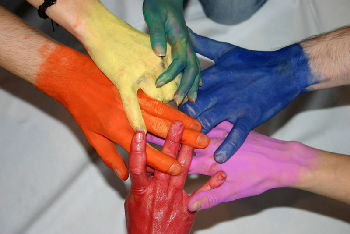 An umbrella term for anyone who is not totally straight or heterosexual.
Quickie: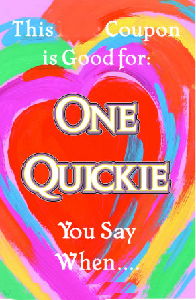 Sex with the purpose of cumming quickly without foreplay.
R :
RR:
Reciprocation required.
RACK:
Risk Aware Consensual Kink, all involved parties are aware of any potential risks of their sexual interactions and agree to participate.
Raw/Raw Sex: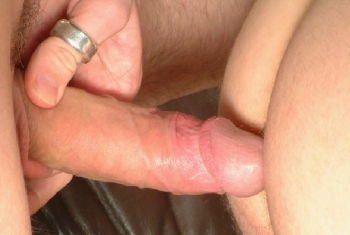 Raunchy and/or bareback, usually refers to unprotected fucking.
Reach around: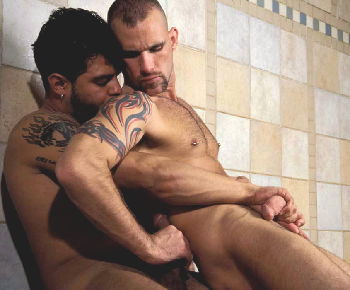 When someone is fucking your ass and reaches in front to stroke your cock at the same time.
Reciprocation/Recip.:
Repayment of a sexual act.
Rentboy: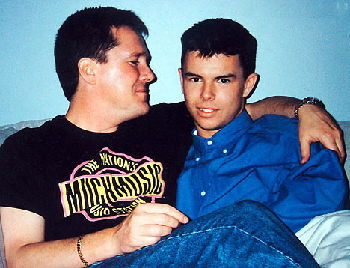 A guy who provides sexual favours for money.
Restraints: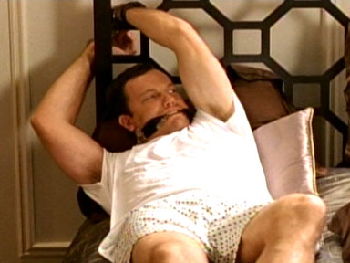 Any device used to confine someone. Usually cuffs or anklets used for BDSM play.
Rimming: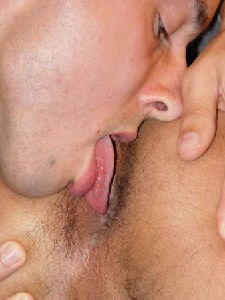 Eating/licking ass.
Role Play: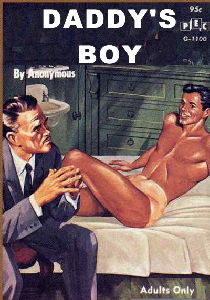 Dressing up, or pretending to be someone else during sex.
Rough Trade
: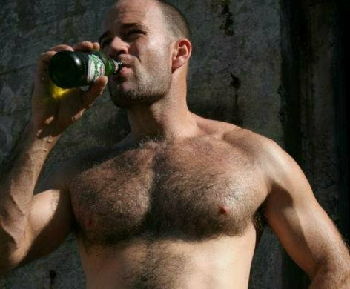 A butch, working class guy who has sex with other guys for money.
Rubber: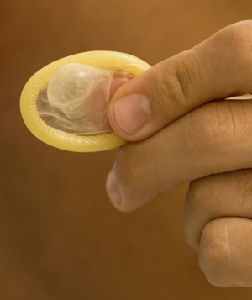 A condom.
Rusty Trombone:
When someone rims your ass and reaches around to stroke your cock at the same time.
S :
SM: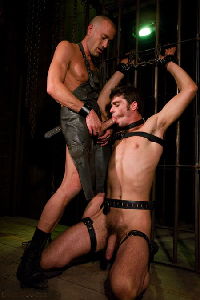 Sadism and Masochism. Sexual play involving pain and/or torture for pleasure.
SP, S&P:
Salt and pepper, having mixed dark and grey hair.
STD:
Sexually transmitted disease.
Str8 (Straight):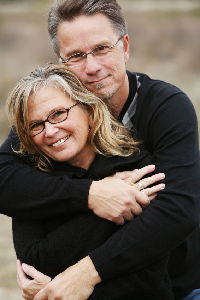 Heterosexual.
Sadism:
Getting pleasure, sometimes sexual, from inflicting pain.
Sadist: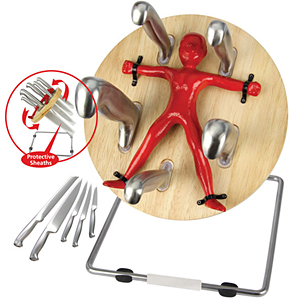 A guy who enjoys sadism. See above.
Safe Word:
A code word, other than 'no', used in BDSM scenes to end the scene.
Safer Sex:
A sexual exchange where precautions are taken to protect the health of participants.
Santorum:
That frothy mixture of lube and fecal matter that is sometimes the by-product of anal sex.
Sauna: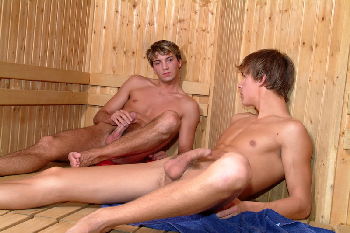 A steam room often used for cruising. Usually found in gyms and health clubs.
Scarfing:
Tying something like a scarf around the neck to restrict blood flow and increase the sensation of masturbation.
Scat:
Shit, feces.
Scrotum: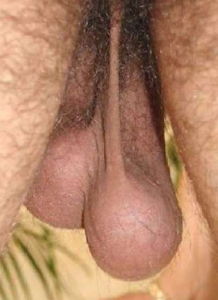 Ball sack.
Scuba:
A sexual position where a guy sits on another guy's face, puts his butt cheeks over the eye sockets, and his balls in the other guy's mouth.
Seed, Seeding: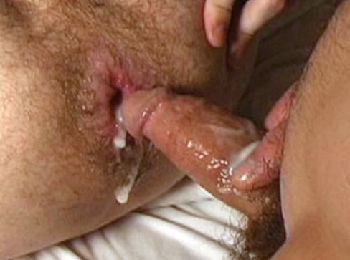 Sperm, breeding, bareback.
Semen: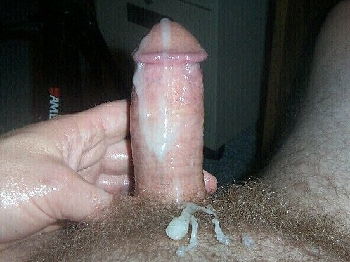 Cum, jizz, sperm.
Semi, Semi Hardon: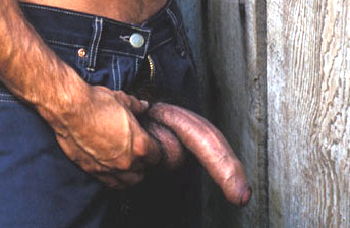 Partially erect dick.
Sensation Play:
A form of sexual play, often in BDSM, that explores touch. May involve, tickling, the use of silk, feathers, etc.
Sex: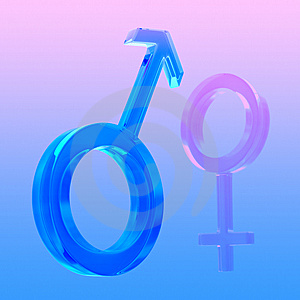 Any sensual activity, or the categories female and male.
Sex toys: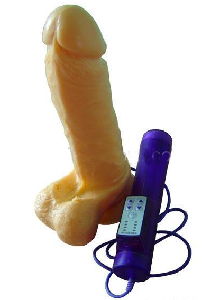 Any equipment or accessories designed to make sexual play more interesting or pleasurable.
Shaft: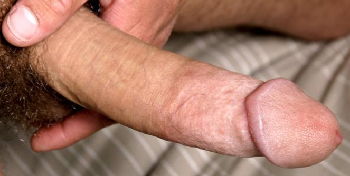 The long, pole-like part of a cock.
Shemale: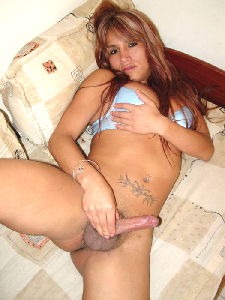 A person who socially presents as a woman and also has a cock.
Shoot: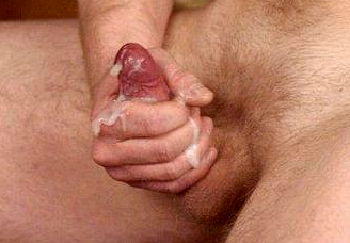 Ejaculate, cum.
Shrimping: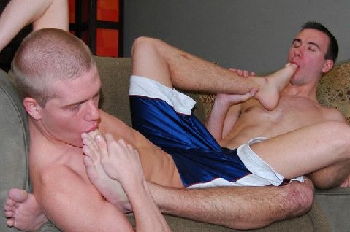 Toe sucking, or sucking freshly deposited cum out of a guy's ass.
Sissy: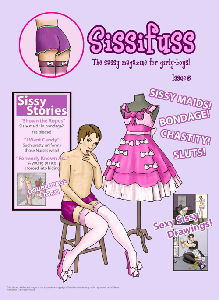 An unapologetically effeminate gay man.
Sixty-nine (69):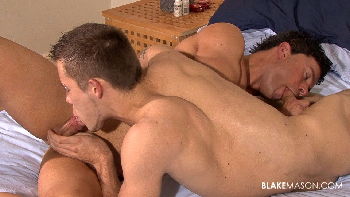 Two guys sucking each other's cocks at the same time.
Skull Fuck: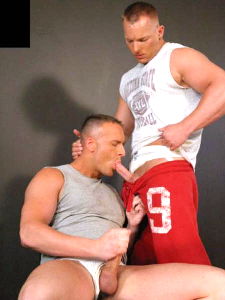 The act of forcefully thrusting your cock into a partner's mouth while grabbing his head.
Slave: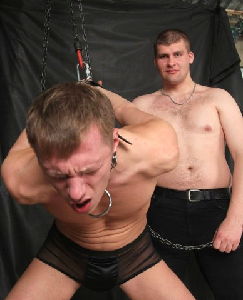 BDSM term for bottom or sub.
Sling: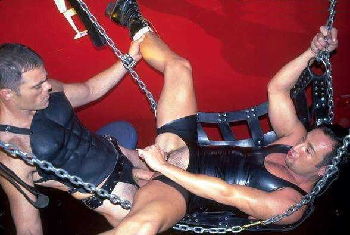 A swing, often made of leather, suspended from the ceiling with chains or rope. Used for sexual pleasure.
Slurpramp:
A structure for standing on which is designed to elevate a guy so that his dick is at mouth level, and other guys can walk up and suck him off.
Smegma: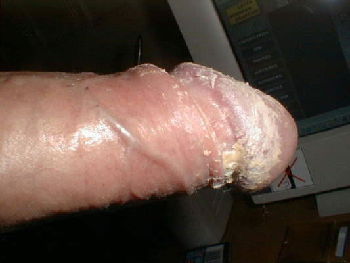 The substance that can gather under a guy's foreskin, often having a strong smell and taste.
Snowball: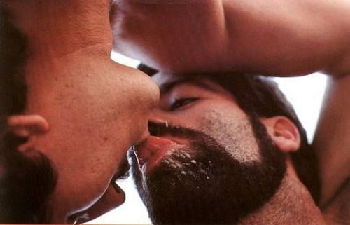 After you cum in a guy's mouth, he kisses you and deposits your wad in your mouth.
Sodomy: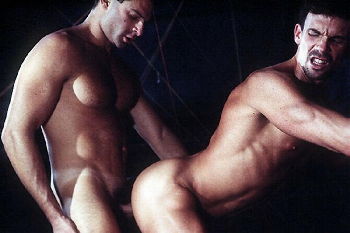 Anal sex.
Solo: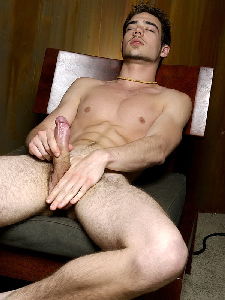 Masturbate.
Sounds, Sounding:
Stainless steel tubes designed to be inserted in a guy's urethra for pleasure or pain.
Spanking: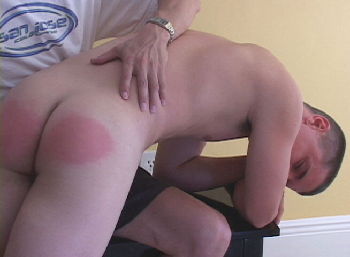 Slapping a guy's ass with your open hand.
Masturbating.
Spanking the Monkey: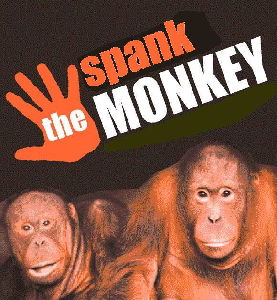 Masturbating.
Spunk:
Cum, jizz.
Stats
Statistics comprised of age, weight, cock size, eye colour, etc.
Steam Room: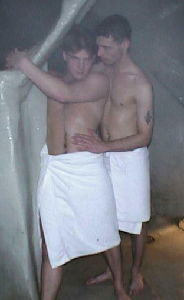 A high humidity room usually found in health clubs or sports facilities. Can be a good place to cruise.
Straight: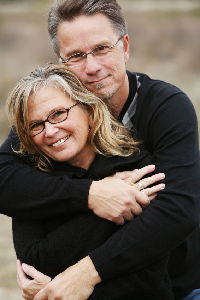 Heterosexual.
Straight-Looking/Acting: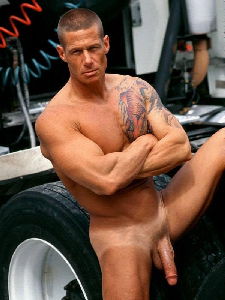 Masculine, macho, not effeminate. A guy who does not in any way appear to be gay.
Strap-on: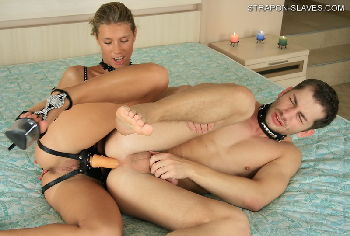 A harness and plastic cock that can be used for penetration.
Submissive/Sub:
A guy who gives over his desires and his body to another in BDSM play. Can be a slave or a bottom.
Swallow: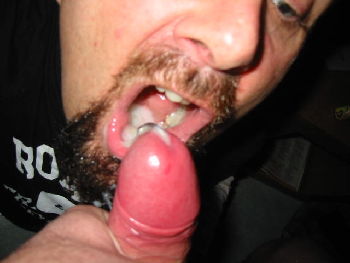 To ingest cum. Not to spit it out after a guy cums in your mouth.
Switch/Switch-hitter: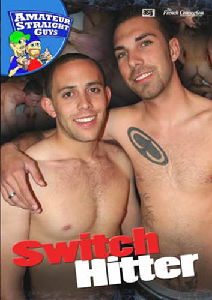 Can mean any of the following: guy who is willing to be a dom. or a sub; a bottom or a top; fuck or get fucked. Can also refer to a guy who will have sex with either men or women.