December 2
[{(o)}]|[{(o)}]|[{(o)}]|[{(o)}]| [{(o)}]|[{(o)}]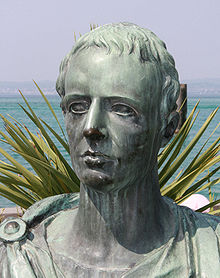 84 BC – Gaius Valerius Catullus, Roman poet of the 1st century (d: 54 BC); His love poetry was never surpassed in ancient times, and influenced a great many poets, both ancient and modern. Tibullus, Propertius, Horace and Ovid imitated his techniques, and, during the English Renaissance, English poets such as Ben Jonson and Robert Herrick attempted to capture the quality of Catullus (unsuccessfully) in English.
Most of Catullus's poems are short; in a few concise lines he is able to create an experience of love, friendship, or sometimes bitterness and anger either at his mistress (whom he called "Lesbia") or at some person he despised.
Although most of his poems are about heterosexual love, a good number of them are devoted to the love of boys. These are particularly lusty, some of them very funny, and all of them explicitly sexual. (Since many editions of Catullus prudishly omit these poems, and since almost all translations are severely bowdlerized, only one edition in translation is recommended, that by Peter Whigham.)
For example, in a gay rape fantasy Catullus promises to throw his pal Aurelius a beating if he finds out he's toyed with the young boy who he'd been saving for himself:
... you bastard, you're willing to provoke me,
Ah, then you'll feel my dire retaliation,
feet spread and strapped, back-passage widely gaping,
reamed all its length with radishes and *mullets!
*mullet - a European fish
In one poem, the poet comes upon a young boy "stuffing his girl." With a wink to Venus, he "stuffs" the boy as "poetic justice." Since Catullus was a contemporary of Caesar, his pederastic poetry is characterized by the basic prejudice of the period: "taking" a boy is a manly act, but allowing another man to do unto you what you did unto him is sheer depravity.
Another of his poems:
This scenario is ridiculous and too funny,
Just now I cought my girlfriend's little boy
Wanking. If Dione approves, I took him
With my hard-straining cock.
We would call this sexual abuse. For the Romans it was different. Assuming the boy Catullus assaulted was a slave, the worst he'd have to do was compensate the slave's owner for property damage.
Catullus also wrote love poems for his male lover Juventius. In Roman society, homosexuality itself was not an object of criticism, only the adult passive/penetrated participant in a homosexual act. We assume that Juventius is the younger, passive partner of Catullus, probably a teenaged boy, who at least in one poem cruelly rejected catullus..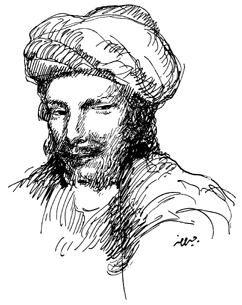 756
–
Abu-Nuwas
al-Hasan ben Hani Al-Hakami (d.814), best known simply as Abū-Nuwās, was one of the greatest of classical Arabic poets, who also composed in Persian on occasion. Born in the city of Ahvaz, in Persia, where his father was from southern Arabia and his mother was Per-sian. His first teacher was the poet Waliba ibn al-Hubab (died 786), a master who initiated him into the joys of pederasty as well as poetry.
Although in the modern world, the Islamic countries are known as those most hostile to male love, it was not always so. In earlier times in the Moslem lands, famous Iranian and Arab poets such as Hafiz i-Shirazi and Abu Nuwas praised and rued the charms of boys (whom they plied with wine and seduced). Sufi holy men from India to Turkey sought to find Allah by gazing upon the beauty of beardless youths. Storytellers included gay love tales in the Thousand and One Nights. Artists like Riza i-Abbasi amused kings and princes with exquisitely wrought erotic Persian miniatures and calligraphies. Mullahs and censors railed against male love, but men of all walks of life, from Caliphs to porters, delighted in it and all looked forward to being attended by fresh-faced tellaks (masseurs) in the hamam, and "unaging ghilman (youths) as beautiful as pearls" in paradise.
I die of love for him, perfect in every way,
Lost in the strains of wafting music.
My eyes are fixed upon his delightful body
And I do not wonder at his beauty.
His waist is a sapling, his face a moon,
And loveliness rolls off his rosy cheek
I die of love for you, but keep this secret:
The tie that binds us is an unbreakable rope.
How much time did your creation take, O angel?
So what! All I want is to sing your praises.

Originally trained in theology and grammar, Abu-Nuwas gained his great fame as a poet who excelled in lyrical love poetry, in lampoons and satire, and in "mujun" - frivolous and humorous descriptions of indecent or obscene matters. As with many other Islamic poets, he particularly celebrated in his poetry the love of wine - and boys. As one of the earliest Arab poets to write lyrical love poetry about boys, his achievement and influence helped to bring the genre to great heights.
In the Bath-House

In the bath-house, the mysteries concealed by trousers
Are revealed to you.
All becomes radiantly manifest.
Feast your eyes without restraint!
You see handsome butts and shapely trim chests,
You hear the murmuring of pious formulas,
One lad to another:
"God is Great!" "Praise be to God!"
Ah, what a palace of pleasure is the bath-house!
Even when the towel-bearers come in
And spoil the fun a bit.

The only woman who played an important part in his life was Janan, a slave girl, but, because of his libertine conduct, she never trusted the sincerity of his love. When she asked him to renounce his love of boys, he refused, saying that he was one of the "people of Lot, " with reference to the Arab view that the Biblical Lot was the founder of homosexual love. Abu Nuwas was sexually interested in women or girls only when they looked like boys, but even then he considered their vagina too dangerous a gulf to cross. As he said (symbolically): "I have a pencil which stumbles if I use it on the front of the paper, but which takes great strides on the back." He also wrote about the pleasures of masturbation, which he saw as inferior to the love of boys - but preferable to marriage.

1899 – American Samoa is obtained by the United States. It has no law against sodomy, making it the only "free" jurisdiction of the United States.

1909 – The Montana Supreme Court upholds the right of the state to prosecute attempts to commit sodomy under the general attempts statute.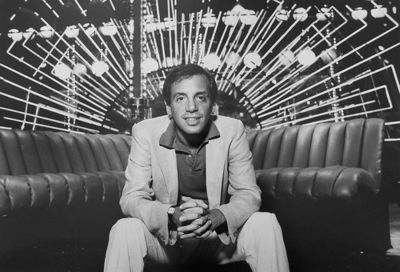 1943 – Steve Rubell (d.1989) was an American entrepreneur and co-owner of the New York disco Studio 54.
Rubell and his brother Donald grew up in a Jewish family in Brooklyn, New York. His father worked as a postal worker and later became a tennis pro. Rubell was also an avid tennis player, but decided against playing professionally.
Entering Syracuse University, Rubell completed bachelor's and master's degrees in finance. While attending college, Rubell met Ian Schrager, who became a lifelong friend and business partner. Rubell and Schrager were both brothers of the university's chapter of the Sigma Alpha Mu fraternity.
Rubell joined the National Guard, returning to New York after a tour of duty in a military intelligence unit. He worked at a brokerage firm after his return. Rubell then decided to start his own business and opened two Steak Lofts restaurants, one in Queens, New York, and the other in Mystic, Connecticut.
With the help and knowledgeable influence of disco promoter Billy Amato (Smith), executive vice president 20th Century-Fox Records, Steve Rubell and Ian Schrager were introduced to the dance and disco market in early 1975 by John Addison of La Jardin. Rubell and Schrager opened two clubs, one in Boston with John Addison from La Jardin, the other, called The Enchanted Garden, in Queens in 1975, which later became Douglaston Manor. In April 1977, they opened Studio 54 in the old CBS Studio on West 54th Street that the network was selling. Rubell became a familiar face in front of the building, turning people away and only allowing entry to those who met his pedantic standards. Rubell also dealt with the club's celebrity patrons, ensuring that they were thrown lavish parties. His approach worked and the club made $7 million during its first year.
In December 1978, Studio 54 was raided after Rubell was quoted as saying that only the Mafia made more money than the club brought in. In June 1979, Rubell and Schrager were charged with tax evasion, obstruction of justice, and conspiracy for reportedly skimming nearly $2.5 million in unreported income from the club's receipts, in a system Rubell called "cash-in, cash-out and skim." Police reports state that cash and receipts were in the building and were hidden in the ceiling sections of Rubell's office, where both he and Schrager worked. A second raid occurred in December 1979. The pair hired Roy Cohn to defend them, but on January 18, 1980, they were sentenced to three and a half years in prison and a $20,000 fine each for the tax evasion charge. On February 4, 1980, Rubell and Schrager went to prison and Studio 54 was sold in November of that year for $4.75 million. On April 17, 1981, Rubell and Schrager were released from prison after which they lived at a halfway house for two-and-a-half months.
In 1985, Rubell, who was closeted for most of his life, discovered he had contracted HIV which later progressed to AIDS. He began taking AZT, but his illness was furthered by his continued drug use and drinking, which affected his compromised immune system. A few weeks before his death, Rubell checked into Beth Israel Medical Center in New York City under an assumed name, to seek treatment for severe peptic ulcers, kidney failure, and hepatitis. He died there on July 25, 1989. Rubell's official cause of death is listed as hepatitis and septic shock complicated by AIDS.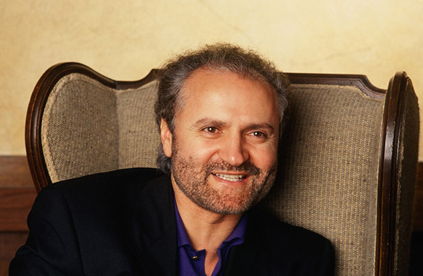 1946 – Gianni Versace, Italian fashion designer born (d. 1997); Italian designer of both clothing and theater costumes. He was influenced by Andy Warhol, Ancient Roman and Greek art, as well as modern abstract art; he is considered one of the most colorful and talented designers of the late 20th century.
Gianni Versace met Antonio D'Amico, a model, in 1982. The couple embarked on a long-term relationship that lasted 15 years, until Versace's untimely death. During that time Antonio worked as designer for the Versace sports line. Versace's will left his male partner D'Amico with a pension of 50 million lire (about $26,000) a month (for life), and the right to live in any of Versace's homes in Italy and the United States. D'Amico now runs his own fashion design company.
One July morning in the summer of 1997, returning from his customary walk on Ocean Drive, Versace was gunned down outside his ocean-front mansion in Miami Beach. He was murdered by spree killer Andrew Cunanan, who committed suicide shortly after the murder. Versace was buried in Lake Como, Italy.


Added 2021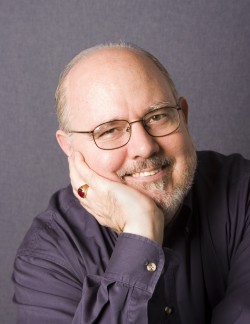 1952 – David Carter was an author and historian on LGBTQ civil rights born on this date (d.2020); He wrote the definitive book about the 1969 Stonewall riots that he said triggered a worldwide "mass movement" for LGBTQ rights. Stonewall: The Riots That Sparked the Gay Revolution, was published in 2004, when a younger generation might not have fully appreciated how oppressive life was for gay men and women in the New York of the 1960s.
Shortly after his Stonewall book was published, Carter began work on what he considered his next major project – a definitive biography of gay rights pioneer Frank Kameny, the co-founder of the Mattachine Society of Washington, D.C. in the early 1960s. For more than 10 years, Carter conducted extensive research on Kameny's role as one of the first known pre-Stonewall activists who declared homosexuals to be a minority group deserving of full civil rights.
Carter was born and raised in the Southeast Georgia town of Jesup. He graduated from the town's Wayne County High School before attending Emory University, where he earned a bachelor's degree in religion and French. During his junior year in college he studied at the Sorbonne University in France. He later attended the University of Wisconsin-Madison, where he earned a master's degree in 1978 in South Asian Studies.
He first became involved in the gay rights movement while a graduate student in Madison. Among other things, Carter organized a 1977 dance that raised more than $1,000 to support a Dade County, Fla., gay rights group that was fighting a campaign by anti-gay advocate Anita Bryant to overturn the Florida county's gay rights law.
A short time later, Carter co-founded an organization in Madison that led a successful effort to prevent anti-gay advocates from overturning Madison's gay rights law, making Madison one of the few places in the country in the late 1970s and early 1980s to stop an effort to repeal a pro-LGBTQ nondiscrimination law.
Carter later became involved in the successful lobbying effort that made Wisconsin the first state in the nation to pass a law banning discrimination based on sexual orientation.
He moved to New York City in 1985 shortly before starting work as an editor at Chelsea House Publishers, a publisher of young adult multicultural books. Chelsea accepted a proposal by Carter that it publish two separate book series for young adults, "Issues in Gay and Lesbian Life" and "Lives of Notable Gay Men and Lesbians."
After leaving Chelsea House, Carter began work on the Stonewall book and a separate book consisting of a collection of interviews of famed gay poet Allen Ginsberg that was later published as "Spontaneous Mind: Selected Interviews 1958-1996." In 2014, Carter served as the historic adviser to the National Park Service in the successful effort to have the Stonewall site become a National Monument. 
He  died May 2020 at his Greenwich Village apartment in New York City. He was 67.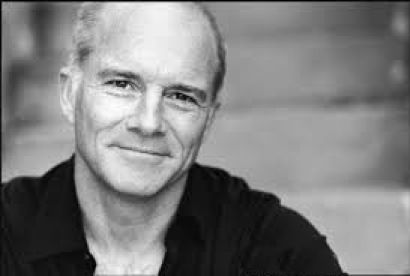 1954 – Dan Butler, American actor, known for his role as Bob "Bulldog" Briscoe on the long-running TV series Frasier as well as "D-pop" on the television show Handsworth High. Butler was born in Fort Wayne, Indiana.
Openly Gay, he starred in Terrence McNally's 1989 play The Lisbon Traviata and wrote an off-Broadway play about his life, The Only Thing Worse You Could Have Told Me... which derives its title from a comment Butler's father allegedly made when Dan came out to him.
Though Butler never hid his homosexuality, he disclosed it publicly on Entertainment Tonight in 1994 during his run as a swaggering heterosexual on Frasier. He is married to acting teacher, producer and director, Richard Waterhouse.

1963 – Earl Kade, a prisoner at the Ohio Penitentiary is killed by another prisoner because he had solicited him. The grand jury refuses to indict the one for murder, feeling that the willful killing of a non-violent person from behind was justifiable if the person had solicited.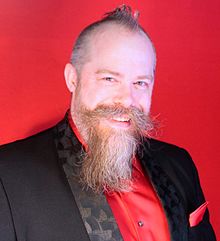 1966 – Andy Mangels is an American science fiction author who has written novels, comic books, and magazine articles, and produced DVD collections, mostly focusing on media in popular culture . As an openly-gay man, he has been a longtime advocate for greater visibility of gay and lesbian characters in various media, especially comics, including the coordination and moderation of the annual "Gays in Comics" panel for Comic Con Internationalsince it was begun in 1988.
He is the founder of an annual "Women of Wonder Day" event, which raised over $136,000 in funds for domestic violence shelters and related programs during its seven-year run. As of 2011 he has had three books on the USA Today "best-selling books" list.
Mangels is active in the gay community, particularly in the leather and bear subcultures.[2] He previously held the title of Mr. Oregon State Leather 2004. He has won multiple national Pantheon of Leather awards: "Northwest Regional Award" (1995, 2005, and 2011).
He is a founding member of the non-profit GLBTQI organization PRISM Comics, serving gay comic fans and professionals, and is a member of the group's Advisory Board.
As an ordained minister with the Universal Life Church, Mangels performed the Unity Wedding at Denver Comic Con in June 2016. The wedding featured ten couples – straight, gay, lesbian, and transgendered – married in front of a large crowd.
Mangels works as a home care worker for the State of Oregon, for elderly and disabled clients. He resides in Portland, Oregon, with his partner of 21 years
Donald Hood
, and their dog Lucy.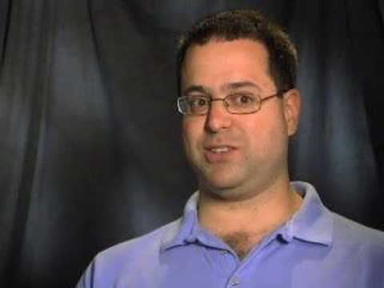 1968 – Tom Limoncelli is an American system administrator, author, and speaker. A system administrator and network engineer since 1987, he speaks at conferences around the world on topics ranging from firewall security to time management. He is the author of Time Management for System Administrators; co-author of the book The Practice of System and Network Administration, and in 2007 with Peter H. Salus he has published a compilation of the best April Fools jokes created by the IETF entitled The Complete April Fools' Day RFCs. He has also published papers at conferences such as the Usenix LISA on a wide variety of topics including innovative firewall techniques, coordinating massive network changes, models for improving customer support, and the security issues related to firing a system administrator.
But he is probably widely better-known for his LGB activism.
Limoncelli is the youngest of five children. He was born in New Haven, Connecticut and has lived in New Jersey since the age of four. He holds a Bachelor of Arts in Computer Science from Drew University in Madison, New Jersey.
Limoncelli started his activism on campus when he was a student at Drew University. He facilitated a men's support group that was part of the Gay Activists Alliance in Morris County in 1989–1990.
In 1991-2 he worked on New Jersey's successful effort to amend the New Jersey's Law Against Discrimination, to add "sexual or affectional orientation" for protection in housing, hiring, banking, and public accommodations.
He served as outreach co-chair and logistics coordinator. He co-created BiNet/NJ (now known as BiZone) in 1991. He was vice-president, then president of the New Jersey Lesbian and Gay Coalition 1994–1996, which included such accomplishments as the creation of a community center, spinning off the NJ Pride Parade as a separate organization, modifying the by-laws to be fully bisexual and transgender inclusive, participation in the 1993 March on Washington and Stonewall 25, and other projects.
He has worked with BiNet USA since 1992 including four years spent as the Regional Organizer from the Tri-State area region. He edited the New Jersey section of the Bisexual Resource Guide for much of the 1990s.
Limoncelli has worked with the Tri-State Bisexual Conferences which he created/co-chaired in 1996 (NYC, NY),[6] was advisor to in 1997 (Hartford, CT), co-chair in 1999 (New Brunswick NJ), and on the planning committee of the highly successful 2000 (NYU Campus, NY) conference.
Limoncelli has been active in Internet activism. Since 1987 he has used the Internet as an organizing tool. He maintained information about the 1993 March on Washington and Stonewall 25 events on the Internet, and was one of a handful of people that since 1992 organized to keep the idea alive that there should be a Stonewall 25 celebration in NYC in 1994.
AT&T's LEAGUE (Lesbian and Gay United Employees) organization awarded him their 1995 LEAGUE Community Involvement Award (Political), and in 1997 the New Jersey Lesbian and Gay Coalition awarded him their "Honor" lifetime achievement award for his activism.
He has written two books, contributed to the anthology "Getting Bi: Voices of Bisexuals Around the World", and is the creator of BiSquish, an online journal that reported news and events for the bisexual community until September 7, 2006. In 2006 he received the Brenda Howard Award from the Queens branch of PFLAG.


Added 2021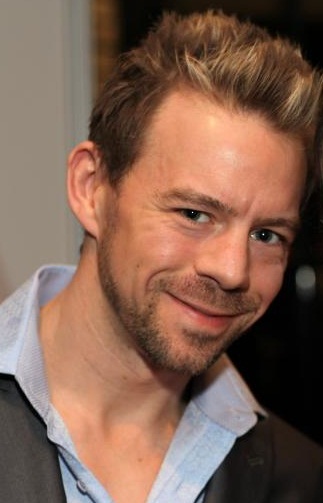 1976 – Erik Everhard is the stage name of Mitchell Hartwell, a Canadian pornographic actor and director, known for gonzo pornography films (porn's version of "reality" tv).
Everhard is a Canadian national of Ukrainian ancestry. In 1995, he moved to Vancouver, British Columbia to attend university, at which time he made his first forays into adult films. Everhard's adult film career began in Canada performing for websites. At the urging of friends and colleagues, he moved to Los Angeles in 1999 to pursue his career. His first shoot in the United States was for director Jules Jordan.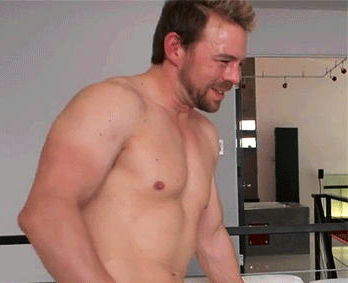 Click for full Monty
After securing himself as a performer, Everhard began directing videos for Anabolic and Diabolic Video in 2001. In 2003, he landed a distribution deal with Redlight District. In 2005, Everhard left Redlight, suing the company for breach of contract. He won the suit. He was then hired by Evil Angel Video. After shooting several films with Evil Angel, Everhard returned to work with Jules Jordan.
Everhard performed in about 2,400 films in his pornographic career.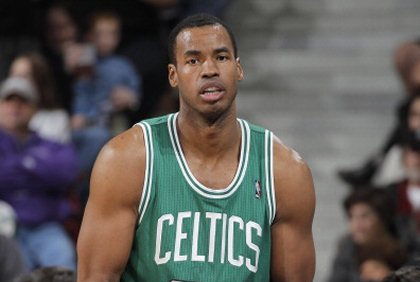 1978 – Jason Collins is an American professional basketball center with the Washington Wizards of the National Basketball Association (NBA). Collins attended Stanford University, where he was an All-American in 2000-01. He was selected in the first round with the 18th overall pick in the 2001 NBA Draft.
On April 29, 2013, he became the first gay athlete to come out while still an active player in one of the four North American major sports leagues.
Collins graduated from Harvard-Westlake School in Los Angeles, where his backup was actor Jason Segel. Collins, playing alongside his twin brother, Jarron, won two California Interscholastic Federation state titles during his four-year career with a combined record of 123-10. Over those four years he broke the 31-year California rebounding record with over 1,500.
Collins played with brother Jarron for the Stanford Cardinal in the Pacific-10 Conference (Pac-10). He appeared on the cover of Sports Illustrated on March 15, 2000. In 2001, Collins was named to All-Pac-10 first team, and the National Association of Basketball Coaches (NABC) voted him to their third-team All-American team.
As a rookie along with Richard Jefferson, Collins played a significant role in the New Jersey Nets' first ever NBA Finals berth in 2002 against the Los Angeles Lakers.
In the 2002-03 NBA season Collins took over the starting center role for the Nets and helped the franchise back to the NBA Finals. Prior to the 2004-05 season, he signed a $25 million contract extension with New Jersey for five more years.
On February 4, 2008, Collins was traded along with cash considerations to the Memphis Grizzlies for Stromile Swift. On June 26, 2008, Collins was dealt to the Minnesota Timberwolves in an eight-player deal involving Kevin Love and O. J. Mayo. After his contract expired at the end of the 2008-09 NBA season, the Timberwolves' management decided not to re-sign him. Collins signed with the Atlanta Hawks on September 2, 2009. Collins re-signed with the Hawks in the 2010 offseason.
On July 31, 2012, Collins signed an undisclosed deal with the Boston Celtics. On February 21, 2013, Collins and Leandro Barbosa were traded to the Washington Wizards in exchange for Jordan Crawford.
On the 29th April, 2013, it was revealed that Collins, of the Washington Wizards, wrote a piece for Sports Illustrated, explaining why he decided to come out.
"I didn't set out to be the first openly gay athlete playing in a major American team sport," Collins, 34, said. "But since I am, I'm happy to start the conversation. I wish I wasn't the kid in the classroom raising his hand and saying, 'I'm different.' If I had my way, someone else would have already done this. Nobody has, which is why I'm raising my hand."
"When I was younger I dated women. I even got engaged. I thought I had to live a certain way. I thought I needed to marry a woman and raise kids with her. I kept telling myself the sky was red, but I always knew it was blue."
The basketball player also said that his old roommate, Joe Kennedy (grandson of Bobby Kennedy, and now a Massachusetts congressman), marched in Boston's 2012 Gay Pride Parade.
"I'm seldom jealous of others, but hearing what Joe had done filled me with envy," he said. "I was proud of him for participating but angry that as a closeted gay man I couldn't even cheer my straight friend on as a spectator."
The lawmaker responded to Collins' announcement and said his friend "has been defined by three things: his passion for the sport he loves, his unwavering integrity, and the biggest heart you will ever find. Without question or hesitation, he gives everything he's got to those of us lucky enough to be in his life. I'm proud to stand with him today and proud to call him a friend."
Former President Bill Clinton also issued a statement in support of Collins, whom he said he has known since the athlete was a classmate of his daughter, Chelsea, at Stanford.

1980 – Ricky Godinez, known by his stage name Ricky Rebel, is an American singer-songwriter, dancer, musician, and recording artist. Politically, Rebel is known for at once being pro-Donald Trump and advocating for LGBT rights.
Rebel was born in Upland, California. He began training as a gymnast at the age of 7 years old, and ranked 15th in the state of California at the age of 11. Rebel began training in classical ballet and jazz dance styles around the age of 11. Rebel immediately entered dance competitions at the regional and national level. After some years of competitive dancing Rebel then began acting, and performed in musicals like Annie (1991), Oliver! (1992) and Phantom (1994).
In 1996, Rebel started working with the band No Authority as their lead vocalist. Since 2010 Rebel has been performing as a solo artist Ricky Rebel.
As part of his commitment to advancing gay rights in the United States Rebel performed at the 2014, 2015, and 2016 "Out at the Fair" festivals at The San Diego County Fair. Rebel also performed at Gay Pride festivals in major cities like Phoenix, Long Beach, Orange County, Palm Springs, San Diego, and Las Vegas. Also, in 2015 Rebel performed at Matinee festivals in Las Vegas and San Diego.
At the 61st Annual Grammy Awards Rebel wore a pro-Donald Trump jacket. He stated,
"I'm reflecting millions of Americans out there who voted for Trump. Keep America great. That's right, baby. We are here. We're here all around the world, 50 million of us. My name is Ricky Rebel and I'm a reflection of America."
Rebel has since attempted to appear with political commentator and public speaker Milo Yiannopoulos at a concert in Honolulu but the event was cancelled by the venue when they learned of Milo Yiannopoulus's controversial statements and alleged pedophilia advocacy.


Added 2021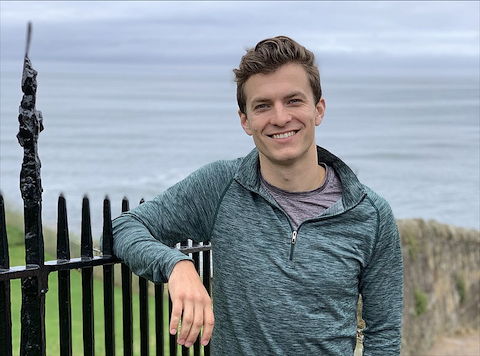 1992 – Cason Crane is an American mountain climber. In 2013, he became the first openly gay mountaineer to scale the Seven Summits.
Crane is the oldest of five children born to David W. Crane, the president of NRG Energy, and Isabella de la Houssaye, an international lawyer, in Mercer County, New Jersey. He lived in Hong Kong between the ages of one and six before returning to Lawrenceville, New Jersey. His younger brother Oliver Crane is an American adventurer and rower.
Crane attended Princeton Day School through his eighth grade year, along with the rest of his siblings. In 2011, he graduated from Choate Rosemary Hall, a private boarding school in Connecticut, where he competed in a number of sports. He came out as gay at the age of 14; both his parents and his school were supportive, although he experienced bullying by classmates on occasion. After deferring for two years to travel to Lebanon and Israel and climb the Seven Summits, Crane joined the Princeton University Class of 2017, majoring in history.
Crane summited his first mountain, Mount Kilimanjaro, as a 15-year-old freshman in high school with his mother. He described it as a "gateway mountain" which piqued his interest in mountaineering. As a junior, following the suicides of Tyler Clementi and one of Crane's friends, he was inspired to raise awareness about suicide among LGBT youth through mountain climbing. This led him to start the Rainbow Summits Project, with the goal of climbing the Seven Summits—the highest mountains of each continent—in order to raise funds and awareness for the Trevor Project.
By the beginning of 2013, a year after starting the Rainbow Summits Project, Crane had successfully climbed five of the Seven Summits: Mount Kilimanjaro in Tanzania, Mount Elbrus in Russia, Cerro Aconcagua in Argentina, Carstensz Pyramid in Indonesia and Vinson Massif in Antarctica. In May 2013, he reached the summit of Mount Everest in Nepal, guided by New Zealand climber Lydia Bradey, the first woman to summit Everest without using supplemental oxygen. Crane's successful ascent of Mount McKinley in July 2013 at the age of 20 marked his completion of the Seven Summits, making him the first openly gay man to have done so. By the completion of the project, Crane had raised US$135,000 for the Trevor Project.

1997 – Republican David Cantania became the first openly gay person to be elected to the Washington DC city council.

1998 – In India, Over 200 right-wing activists, called Shiv Sainiks, stormed two theaters and forced managers to suspend the screening of Toronto director Deepa Mehta's internationally acclaimed film "Fire," the first Indian film to focus on a lesbian relationship.

2013 – This is the first official day that LGBTQ couples in Hawaii, both residents as well as tourists, may marry in the Aloha State

DECEMBER 3 →
[{(o)}]|[{(o)}]|[{(o)}]|[{(o)}]| [{(o)}]|[{(o)}]