December 6
[{(o)}]|[{(o)}]|[{(o)}]|[{(o)}]| [{(o)}]|[{(o)}]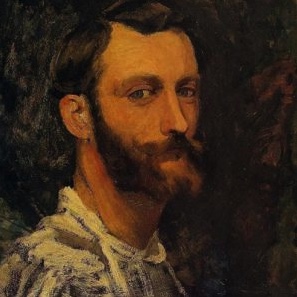 1841 – Frédéric Bazille (d.1870) was a French painter who helped found the Impressionist movement of the late 19th century, before dying in combat in the Franco-Prussian War.
Frédéric Bazille was born in Montpellier, France. He was raised in a wealthy family in the South of France and left home in the early 1860s to study medicine in Paris. He soon left school to pursue art. It was during these formative years that he met fellow painters Claude Monet, Pierre-Auguste Renoir and Alfred Sisley, who joined him in founding the Impressionist movement of the late 19th century.
Thanks to his family's wealth, Frédéric Bazille had a more spacious apartment and studio than most of his artist friends and even supported some of them early in their careers, including Monet and Renoir. His home in the Batignolles neighborhood in Paris became a headquarters for the Impressionists; hence the movement was first called the "Batignolles School."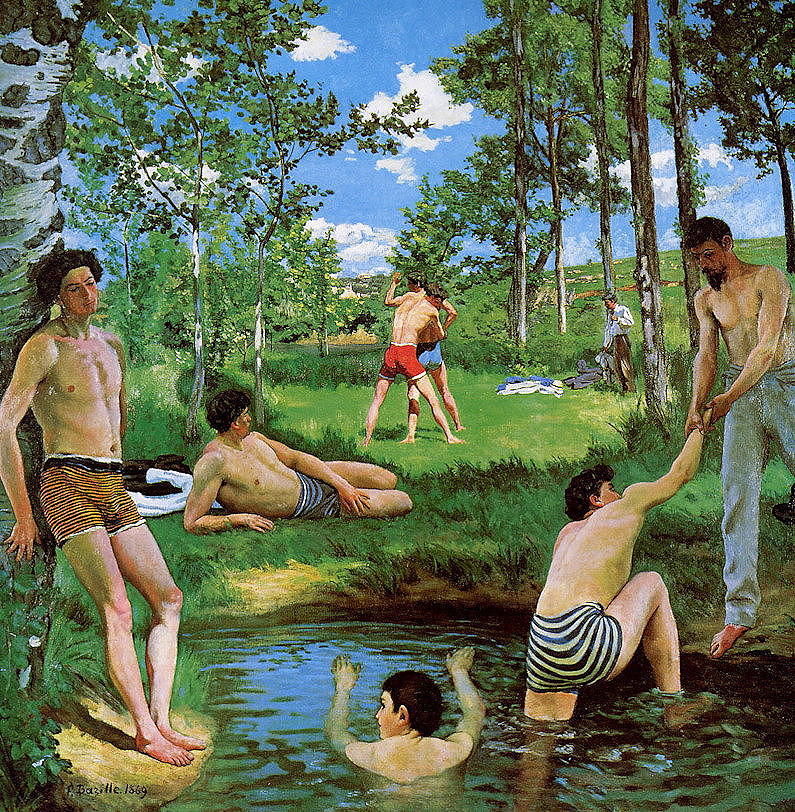 (Click for larger)
Frédéric Bazille's Summer Scene (Bathers) (1869) transported figure drawings created in his Paris studio to an outdoor setting that included trees, grass and water. The painting depicted young men dressed in swimsuits having a leisurely day along the banks of a river near Méric.
In 1870, Frédéric Bazille joined the infantry after the outbreak of the Franco-Prussian War. He was almost immediately sent to Algeria for combat training and by the end of the year, he was battling in the frontlines. He was tragically killed in action in his first battle, on November 28, 1870, at age 29.
Bazille never married, and his many intimate relationships with men prompted claims that he was homosexual. At the time, homosexuality was considered deviant and was almost universally repressed, particularly among the social elite in which his family was firmly rooted. His close friendships included the most celebrated Impressionist artists of all time, including Manet, Monet, Renoir, Sisley, and Berthe Morisot.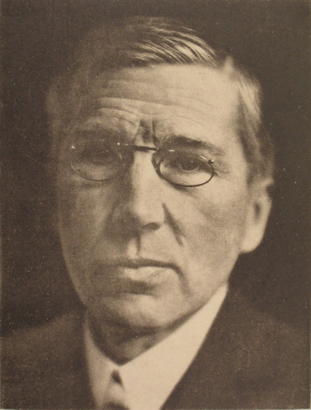 1864 – The English Uranian poet, literary scholar and librarian Charles Edward Sayle was born on this date (d.1924). He was born the son of Robert and Priscilla Caroline Sayle and later served as an under-librarian at Cambridge University Library. His works include 1885's Bertha: a Story of Love, 1887's Wicliff: An Historical Drama, 1889's Erotidia, 1893's Musa Consolatrix, 1911's Private Music and 1913's Cambridge Fragments. He also edited an anthology of verse, 1897's In Praise of Music. Here's how he was remembered in his obituary published in the Times of London:
"He wrote on music, and fostered the taste in others at small musical parties in his charming little house in Trumpington-street. He had a natural gift for winning the affection of young men, especially the more intellectual and artistic among them, and his Sunday evenings were a feature in the life of many a Cambridge student. Sayle was very fond of flowers—especially white flowers—and he sedulously cultivated his garden, hidden away behind his house in Trumpington-street. He once remarked to a friend that he should like to pass away during May Week, with the May Week throng of people around him. He almost had his wish. Never very robust, he had a certain delicacy of mind and constitution. But his heart was in Cambridge, and few members of the University had as great a knowledge of its intimate history, apart from the official, as he had."
Charles Sayle's salon, a circle of bright, handsome and predominantly homosexual young men who congregated at his house in Cambridge, included Rupert Brooke, George Mallory, Augustus Bartholomew and Geoffrey Keynes.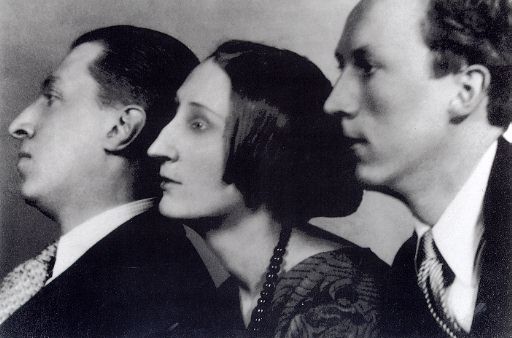 Osbert with Edith and Sacheverell
1892 – Sir Osbert Sitwell, the British author, was born on this date (d.1969); English writer. His elder sister was Dame Edith Louisa Sitwell and his younger brother was Sir Sacherverell Sitwell; like them he devoted his life to art and literature. The Sitwells - Edith, Sacherverell and Osbert - represented everything that was oh-so-modern to English dandies of the 1920s. Their essays, particularly those by Osbert, are rich in discussions of archaeology, architecture, music, painting and the reverie evoked by names and places. Their charm, culture, and urbanity are recorded in Osbert's multi-volume reminiscences of their patrician family and estate. Photographs of the Sitwells - particularly of Edith in her bizarre hats, all chosen for effect - are likely to put off the uninitiated from reading them.
Drama critic James Agate's affectionate remark should be taken under advisement: "The Sitwells are artists pretending to be asses." Noël Coward's 1923 satire on the Sitwells - in which the sister of the "Swiss Family Whittlebot" intones, "Life is essentially a curve and Art is an oblong within that curve. My brothers and I have been brought up on Rhythm as other children are brought up on Glaxo." - resulted in a feud that lasted throughout the lifetimes of the four. Osbert's great love affair with David Horner ("his great love") is documented in John Pearson's joint biography, The Sitwells.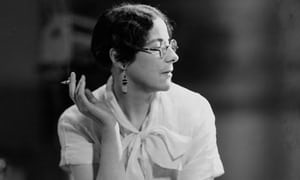 1893 – Sylvia Townsend Warner (d.1978) was an English novelist and poet. She also made a contribution to musicology as a young woman.
Sylvia Townsend Warner was born at Harrow on the Hill, Middlesex, the only child of George Townsend Warner and his wife Eleanor. Her father was a house-master at Harrow School and was, for many years, associated with the prestigious Harrow History Prize which was renamed the Townsend Warner History Prize in his honour, after his death in 1916. As a child, Townsend Warner was home-schooled by her father. She enjoyed a seemingly idyllic childhood in rural Devonshire, but was strongly affected by her father's death. She moved to London and worked in a munitions factory at the outbreak of World War I.
Warner was friendly with a number of the "Bright young things" of the 1920s. Her first major success was the novel Lolly Willowes. In 1923, she met T. F. Powys, whose writing influenced her own and whose work she in turn encouraged.
It was at Powys' home that Warner, in 1930, first met Valentine Ackland, a young poet; the two women fell in love and settled at Frome Vauchurch, Dorset. Alarmed by the growing threat of fascism, they were active in the Communist Party, and in 1937 visited Valencia and Benicàssim, in Spain, on behalf of the Red Cross during the Civil War. They lived together from 1930 until Ackland's death in 1969. Ackland and Warner are buried together at St Nicholas, Chaldon Herring, Dorset.
Warner's first novel, Lolly Willowes (1925), concerns a middle-aged woman who is not interested in men and becomes a witch instead. Her second novel, Mr. Fortune's Maggot (1927), concerns a middle-aged gay clergyman who while doing missionary work in the South Seas falls in love with a native young man and loses his faith. Lolly Willowes was the very first selection of the Book of the Month Club, and both novels were major successes in America and the United Kingdom.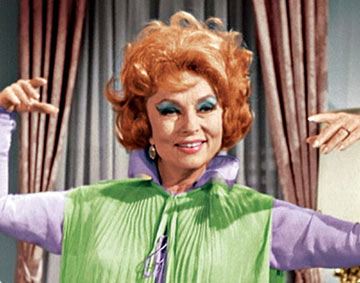 1906 – The American actress, singer and dancer Agnes Moorehead was born on this date (d.1974). Born as Agnes Robertson Moorehead in Clinton, Massachusetts, she studied acting at the American Academy of Dramatic Arts in New York City. Her early career was in radio and then she was part of Orson Welles Mercury Theater Company (The War of the Worlds broadcast). She appeared in the best of films, including Citizen Kane, The Magnificent Ambersons, Journey Into Fear, and with Bette Davis in (the camp classic) Hush... Hush, Sweet Charlotte. But when all is said and done Moorehead will be remembered for her role as the witch Endora in 'Bewitched."
But was she a Lesbian? There's conflicting accounts. Her Bewitched co-star Paul Lynde called Moorehead "classy as hell, but one of the all-time Hollywood dykes." Her other co-star, Elizabeth Montgomery, once told The Advocate:

"I've heard the rumors, but I never talked with her about them. I don't know if they were true: It was never anything she felt free enough to talk to me about. I wish, one way or another, that Agnes had felt she could trust me. It would have been nice. She was a very closed person in many ways. We were very fond of one another; but it never got personal."
But her biographers have denied it.
What we do know is the closer Moorehead got to death the more religious and conservative she became. She sought hyper-conservative causes to benefit after her death through her estate. Was she trying to "make up" for something? She wouldn't be the first Queer person to have been shamed in the end into believing she had to "atone" for who she was. If that was the case here, Moorehead overdid it. When she died in 1974, she left her huge estate and all land-holdings to the infamously racist Bob Jones University — they fought to uphold their "no interracial dating" rules (they argued all the way to the Supreme Court that "God intended segregation of the races and that the Scriptures forbid interracial marriage.") And they'd only decided to desegregate in 1971, two years before Moorehead's death.
Well, Endora was known to dabble in black magic.

1918 – A California appellate court upholds the sodomy conviction of a soldier, rejecting an intoxication defense.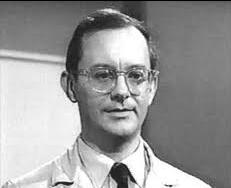 1924 – The American television and motion picture actor Wally Cox was born on this date (d.1973). He was born in Detroit, Michigan and grew up in Evanston, Illinois where he met his lifelong friend and longtime love Marlon Brando. He eventually moved to New York and attended City College of New York before spending four months of Army service, and then attending New York University. He supported his invalid mother and sister by making and selling jewelry, in a small shop, and at parties — where he started doing comedy monologues for the guests, which were well-received enough to lead to regular performances at nightclubs such as the Village Vanguard, beginning in December 1948.
Cox appeared in Broadway musical reviews, night clubs, and early TV comedy-variety programs in the period 1949-1951, creating a huge impact with a starring role as a well-meaning but ineffective policeman on the Philco Television Playhouse in 1951. Producer Fred Coe approached Cox about a starring role in a proposed live TV sitcom, Mr. Peepers, which he accepted. Peepers ran on NBC for three years and made Cox a household name in the US.
Cox was married three times but it was Brando he remained close to. The feeling was more than mutual. The Los Angeles Times reported in 2004 that Brando was crushed at Cox's death in 1973 and took his old friend's ashes. Cox's widow attempted to sue to get the ashes back but Brando is reported to have kept Cox's ashes in his bedroom.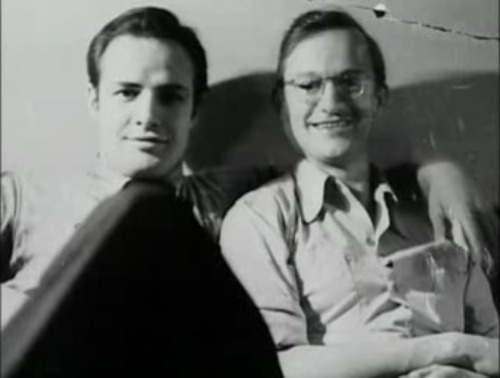 Brando is quoted as saying: "If Wally had been a woman, I would have married him and we would have lived happily ever after." Well Brando kept his ashes for 30 years. The Los Angeles Times wrote: "After Brando died suddenly of lung failure July 1 at age 80, his family scattered the men's ashes in Death Valley, where the pair had often gone rock hunting."

1927 – The Wisconsin Supreme Court rules that cunnilingus is not a "crime against nature." The oral sex provision of the Wisconsin law specifically outlaws only fellatio.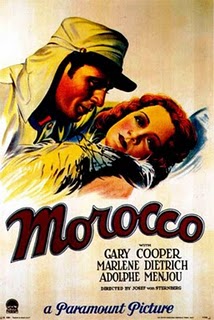 1930 – On this date the motion picture Morocco premiered. It starred Gary Cooper as the French Foreign Legionnaire who falls hard for the sultry caberet singer (Marlene Dietrich), much to the consternation of Adolphe Menjou's character. Why would we include such a straight-sounding story? Well, it was Dietrich's first American movie — (she was brought over as Paramount Pictures' answer to MGM's Swedish sensation Greta Garbo) and it earned Dietrich her first (and crazily only) Academy Award nomination for Best Actress.

All of which is important enough. But for our purposes the movie was also notorious in its day for Dietrich's cross-dressing in a fantastic full tuxedo (made by her husband's tailor back in Berlin). Cross-dressing for both sexes was relatively accepted back in Berlin, so Dietrich was surprised that Americans responded with such shock to the sight of her in a dress suit. Given that it was the first sight American filmgoers had of Dietrich (Blue Angel preceded this film but wouldn't be released in the States until later), that first impression made her a star. Morocco also featured the scandalous first of a woman-to-woman kiss during Dietrich's caberet act. What can we say? It's a legendary film. In 1992, the Library of Congress confirmed it when it selected Morocco for preservation in the United States National Film Registry which holds films that are "culturally, historically, or aesthetically significant."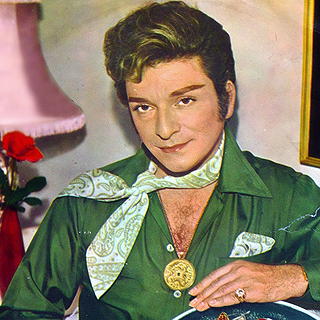 1931
–
Zeki Müren
(d.1996) was a prominent Turkish singer, composer and actor. He was famous for his compelling voice and precise articulation in his singing of both established Turkish classical music and contemporary songs.
In his forty-five-year professional career Müren composed more than three hundred songs and made more than six hundred recordings. He was celebrated as the "Sun" of classical Turkish music and was affectionately called "Pasha". For many years he reigned as "Artist of the Year". Many of Müren's records were also published in Greece, where he also enjoyed popularity, along with the U.S., Germany, Iran, and several other countries during the 1960s and 1970s.
Müren was also a gifted poet, publishing Bidircin Yağmuru (The Quail Rain) in 1965. Additionally, he acted in Turkish cinema, starring in eighteen films and writing many of their musical scores. Even though he did not consider himself a painter, he painted as a hobby.
Müren dressed effeminately, wearing large, ornate rings and heavy make up, especially in the later years of his life. In many ways, he had a pioneering role in rendering the Turkish society more accepting about homosexuality. He, with his distinct style, remained a highly respected artist throughout his career, and in a sense, paved the way for many later, more openly gay or transsexual Turkish artists. His visual style shows many similarities with Wladziu Valentino Liberace.
He died of a heart attack during a live performance on stage in the city of Izmir on September 24, 1996. His death caused the greatest public grief in years and thousands of Turks attended his funeral.
You can watch a tribute to him here: Zeki Müren YouTube

1944 – Randolph Trumbach is professor of history at Baruch College of the City University of New York since 1973. Previously, he was instructor at the University of Chicago. His specialty is homosexual studies
Randolph Trumbach was born in Belize, and raised in New Orleans. Randolph received a Bachelor of Arts from the University of New Orleans in 1964. He earned a Master of Arts from Johns Hopkins University and a Ph.D. in 1972.
Trumbach teaches courses on western civilization (the Greeks, the Jews, and Jesus), on the history of homosexuality, on 18th-century Europe, and on the life of Jesus. He studies the origins in the 18th century of the modern western culture of the last three hundred years, concentrating on the family, sexuality, and religion. He is interested in the ways "private life" changes society as opposed to economic or political factors.
Randolph has published The Rise of the Egalitarian Family in 1978 and Sex and the Gender Revolution: Heterosexuality and the Third Gender in Enlightenment London in 1998. His second volume of Sex and the Gender Revolution will summarize and revise his 15 papers on the subject. Trumbach is also a frequent contributor to academic journals, including Eighteenth-Century Life, Journal of Homosexuality, Journal of the History of Sexuality, Journal of Family History, GLQ, and Eighteenth-Century Studies.
One of his most popular titles is A Gay History of Britain.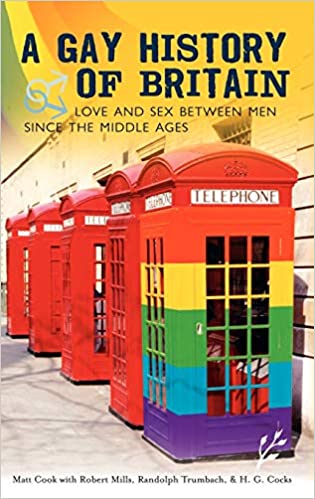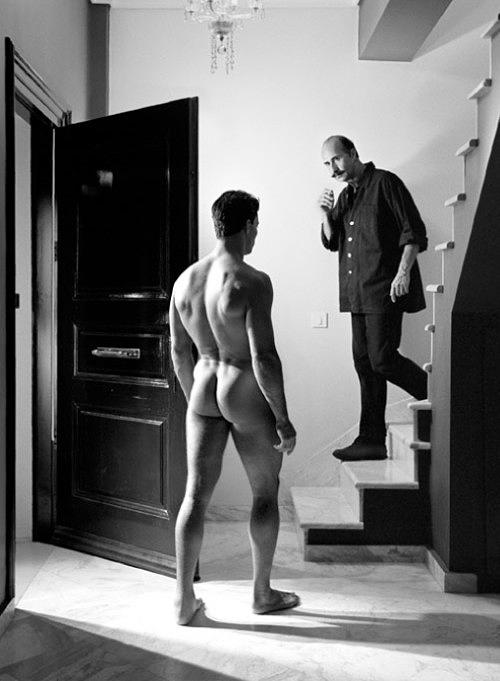 "Homotography" by Yeros (on stairs) - (Click for larger)
1948 – Dimitris Yeros, the Greek photographer and artist, was born in Levadia, Greece on this date. Dimitris Yeros was born in Greece in 1948. He has had 52 individual exhibitions in Greece and abroad. He has also participated in numerous international group exhibitions, Biennales and Triennales in many parts of the world. Numerous works by Yeros are to be found in many private collections, national galleries and museums worldwide: Tate Britain, Getty-LA, International Center of Photography-New York, National Portrait Gallery-London, The British Museum-London, Museum Bochum-Germany, Musee des Beaux-Arts de Montreal-Canada and elsewhere.
His books include The Sparkling Bathtub (1976), Photopoem (1977), Yeros (1984), Theory of the Nude (1998), Periorasis (1999), For a Definition of the Nude (2000), The Exuberant Flowering of Dimitris Yeros (2001). At present he is working on another book with photographs on poems by C. P. Cavafy.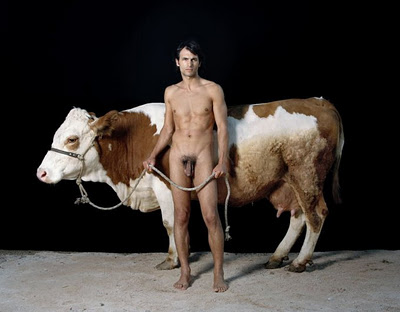 According to a blurb on the artist's site,
"There are only two great painters who have also been great photographers: Man Ray and Dimitris Yeros. But did Man Ray take pictures of naked Greek men? Or farm animals? Or naked men and farm animals together? In addition to his poetry, photography, and performance work, Mr. Yeros has rubbed shoulders with gay literati such as Quentin Crisp and Edward Albee, who also offers his thoughts on Yeros' work—and who is himself no stranger to exploring the relationship between man and beast. But Yeros' rigorously composed and sexy images prove that shock value isn't the end-all and be-all when it comes to interspecies artistic representation."
His works are referred to as "homotography."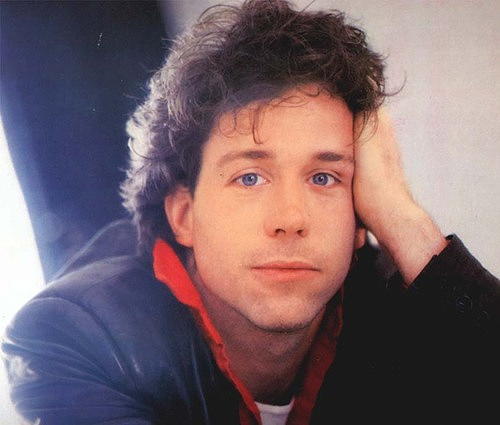 1953 – Today's the birthday of American actor and director Tom Hulce. Born Thomas Edward Hulce in White Water, Wisconsin, he is perhaps best known for his Oscar-nominated portrayal of Mozart in the 1984 movie Amadeus and his role as "Pinto" in National Lampoon's Animal House. Additional acting awards included a total of four Golden Globe nominations, an Emmy Award, and a Tony Award nomination. Hulce retired from acting in the mid-1990s in order to focus upon stage directing and producing. In 2007, he won a Tony Award as a lead producer of the Broadway musical Spring Awakening.
Hulce has remained active in theater throughout his entire acting career. In addition to Equus, he also appeared in Broadway productions of A Memory of Two Mondays and A Few Good Men, for which he was a Tony Award nominee in 1990. In the mid-1980s, he appeared in two different productions of playwright Larry Kramer's early AIDS-era drama The Normal Heart.
For many years, Hulce was the subject of unsubstantiated and unsourced rumors that he had married an Italian artist named Cecilia Ermini, with whom he had a daughter. Although this was repeated as fact on many websites, including imdb.com, Hulce himself debunked the rumor as completely false in a 2008 interview with The Seattle Gay News. Hulce has never been married, has no children and has been openly gay for many years. He currently resides in New York.

1956 – The South Carolina Supreme Court upholds a libel judgement in favor of a 12-year-old boy against a newspaper for accusing him of attempted sodomy with other boys during an initiation.

1972 – Pennsylvania passes a new criminal code that reduces the penalty for sodomy from a felony to a misdemeanor and exempts married couples from its coverage.


Added 2022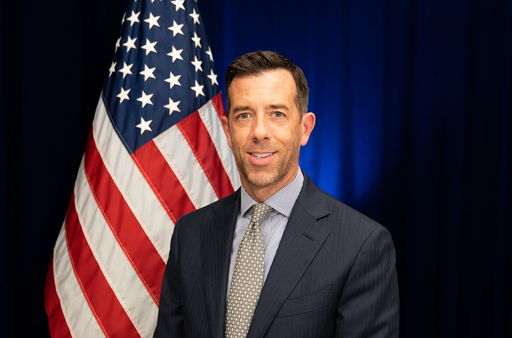 1975 – Brian Mosteller is a diplomat and American operations executive, best known for being the Director of Oval Office Operations in the Obama administration, from 2009 to 2017.
Mosteller was born in Akron, Ohio, and graduated from Revere High School. He attended DePaul University in Chicago, Illinois, and the Ohio State University in Columbus, Ohio, where he graduated summa cum laude with a degree in international business. He joined the Clinton administration in 1998. There, he traveled consistently for two and a half years advancing President Clinton and then-First Lady Hillary Clinton around the world and domestically.
In 2001, he was part of preparations for the 2002 Winter Olympics in Salt Lake City, organizing the bobsled, luge and ski jumping competitions in Park City. His Olympic experiences continued as Operations and Logistics Manager for a private entity at the 2004 Summer Olympics and 2006 Winter Olympics.
Residing in Chicago, Mosteller assisted with the Obama presidential campaign at its inception in February 2007. Working in Iowa, New Hampshire, and other pivotal states, he developed many of the policies and procedures used by the teams organizing the candidate's travels and events. He was involved in the on-site organization of the 2008 primary debates and executed the senator's role at the Democratic National Convention in Denver. Following Obama's election, Mosteller moved to Washington, D.C. and started in the Oval Office hours after the inaugural. Mosteller was one of the longest serving staff members in the administration.
Mosteller is openly gay. On August 1, 2016, at his official residence, then-Vice President Joe Biden officiated at the wedding of Mosteller and Joe Mahshie,[20] a member of First Lady Michelle Obama's White House staff.

1994
– Delegates of the
American Medical Association
declared their opposition to medical treatments administered to "cure" homosexuals, urging non-judgmental recognition of sexual orientation.

1995 – President Bill Clinton hosts the first White House Conference on AIDS, 14 years after the epidemic began. President Bill Clinton convened the first White House Conference on HIV and AIDS on this day. President Clinton's active support for HIV and AIDS programs reversed the neglect by Presidents Ronald Reagan and George H. W. Bush. By the end of 1995, more than 500,000 people in the U.S. had been diagnosed with AIDS. Partly as a result of a vigorous federal research effort that began after Reagan and Bush left office, the number of new AIDS/HIV infections and deaths every year declined dramatically.

1998 – The Sacramento Bee reported that for the past four years California Social Services director Eloise Anderson had refused an order from Gov. Pete Wilson to withdraw a directive she issued which allowed gay and lesbian couples to adopt children by saying that a stable home with good financial and emotional support is important for an adoptive child, regardless of the marital status of the parents.

2011 – Belgium –  King Albert II names Elio Di Rupo Prime Minister of Belgium and, subsequently, the second openly-gay male head of government. He served from December 6, 2011 to October 11, 2014. From France, he was Belgium's first Prime Minister of non-Belgian descent.

DECEMBER 7 →
[{(o)}]|[{(o)}]|[{(o)}]|[{(o)}]| [{(o)}]|[{(o)}]