September 7
[{(o)}]|[{(o)}]|[{(o)}]|[{(o)}]| [{(o)}]|[{(o)}]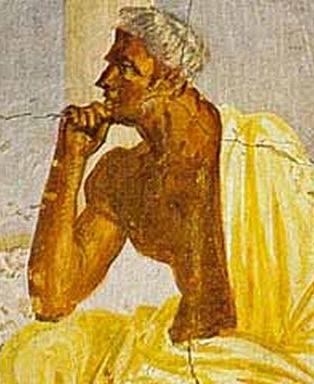 48 BC – Albius Tibullus is born near Rome (d.19 BC). Known primarily as a love elegist, his poems tell of his lust for the handsome Marathus but alas, he never gets him.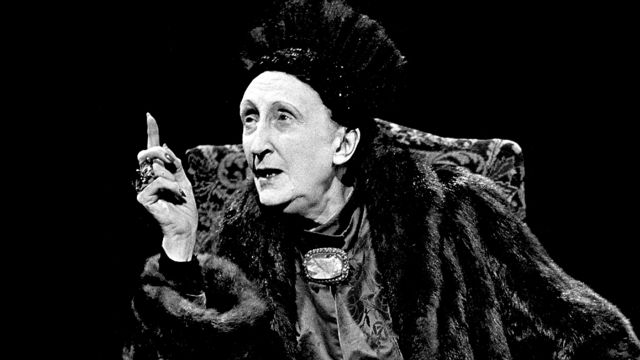 1867 – Throughout her life, poet and novelist Edith Sitwell (d.1964) surrounded herself with gay men, some of whom became her artistic collaborators. Although it is not clear that she ever experienced a sustained sexual relationship with anyone of either sex, her closest emotional bond was with another woman.
Sitwell was born on September 7, 1887, the daughter of Sir George and Lady Ida Sitwell. Like most young women of her class, she was educated at home. In 1903, Helen Rootham, an aspiring poet who translated the works of Arthur Rimbaud into English, was engaged as her governess. Under Rootham's tutelage, Sitwell was introduced to the French symbolist poets whose influence is evident in her work, and, in 1913, the two women left the Sitwell family home and set up lodgings in London.
Freed from parental restrictions, Sitwell embarked on a literary career and published her first volume of poetry, The Mother and Other Poems, in 1915. The following year, as the center of a literary circle that included Rootham and her brothers Osbert Sitwell (1892-1969) and Satcheverell Sitwell (1897-1988), she initiated Wheels, an avant-garde literary anthology issued in yearly "cycles" until 1921.
Sitwell disdained what she deemed the traditional "weakness" of female-authored poetry, believing that Sappho, Christina Rossetti, and Emily Dickinson were the only women poets worthy of emulation. Her own growing fame and notoriety as an experimental artist culminated in 1923 with the first public performance of Façade, an "entertainment" in which she recited her cycle of poems from behind a screen and through a megaphone to the accompaniment of music composed and conducted by William Walton.
Although her artistic activities drew much critical derision, they also propelled Sitwell to the forefront of Modernism; she became friends with Virginia Woolf and Gertrude Stein, the latter of whom she introduced to the British public.
The 1930s, by contrast, brought Sitwell personal and professional sorrow as well as severe financial exigency. She moved to Paris in 1932 with the terminally ill Rootham and remained there until her companion's death in 1938. During this sojourn, she concentrated on prose works, including her fantastic historical novel I Live Under a Black Sun, and participated in various literary salons that included Stein, Natalie Barney, Sylvia Beach, and Adrienne Monnier. She also formed a close friendship with Bryher Ellerman, the wealthy lesbian author who served as a generous benefactress for the rest of Sitwell's life.
Her growing cultural pessimism, which became evident in her ambitious narrative poem Gold Coast Customs (1929), was deepened by World War II. "Still Falls the Rain" (1942), later set to music by Benjamin Britten and originally performed by Britten's lover Peter Pears, juxtaposes the bombing of London with the crucifixion of Christ and indicates Sitwell's desire for personal and cosmic spiritual healing.
Her post-war poetry is almost entirely concerned with human suffering on a global scale. The fear of nuclear annihilation produced by the Cold War and the infirmities of age led to her conversion to Catholicism in 1955, with Evelyn Waugh serving as her sponsor.
Both personally and professionally, Sitwell surrounded herself throughout her life with gay men, including her brother Osbert. She was emotionally attached for many years to the painter Pavel Tchelitchew. Additionally, she formed artistic collaborations and friendships with Ronald Firbank, Wilfred Owen, Cecil Beaton, Alvaro Guevara, Stephen Spender, W. H. Auden, and James Purdy. Her last poem, "The Outcasts" (1962), was a gesture of support for the reform of British antihomosexuality laws.
Edith Sitwell was named Dame Commander of the British Empire in 1954. She died December 11, 1964. Her autobiography, Taken Care Of, was published the following year.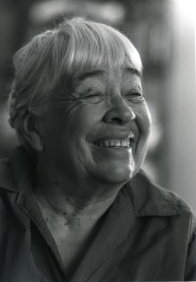 1913 – Valerie Taylor (d.1997) Lesbian novelist, poet, and activist, born Velma Nacella Young and also published as Nacella Young and Francine Davenport. Her publishers included Naiad Press, Banned Books, Universal, Fawcett, Womanpress, Ace and Midwood-Tower.
Writing as Valerie Taylor, she was one of the most prominent of the authors of Lesbian pulp fiction during the second half of the 20th Century. Cornell University, which houses her literary estate, calls her novels "pulp fiction classics." She was prominent in activist causes of the 50s, 60s, 70s, and 80s, including gay/lesbian rights, feminism, and the rights of the aged. She was a Quaker, a founder of Mattachine Midwest, and a member of the Gray Panthers.
Velma Nacella Young was born in rural Illinois and attended Blackburn College during the Great Depression. She was a member of the American Socialist Party, which she joined at the age of 22. Feeling that social norms compelled her to find a husband, she married William Jerry Tate in 1939, and they had a son, Marshall, in 1940, and twins Jerry and James in 1942.
Taylor, who described herself as both bisexual and a lesbian, has claimed that she only realized the full extent of her attraction to women when in her thirties. Though married at the time, she did not attribute the failure of her marriage to her sexuality; her husband William was alcoholic, abusive, and financially unstable. Taylor had relationships with both men and women after her divorce.
From 1957 to 1967, living in Chicago, Taylor wrote novels in the genre of lesbian pulp fiction, in which she became well-known. She explained her reasons for choosing the genre:
"I began writing gay novels around 1957. There was suddenly a plethora of them on sale in drugstores and bookstores... many written by men who had never knowingly spoken to a lesbian. Wish fulfillment stuff, pure erotic daydreaming. I wanted to make some money, of course, but I also thought that we should have some stories about real people."
In 1965 she met Pearl Hart, another founder of Mattachine Midwest. They were together until 1975 when Hart died. Not being an immediate family member, Taylor was not allowed to visit Hart in the hospital as she was dying and missed being able to tell her goodbye. She had to appeal to a friend of Hart's but by the time she was able to see her, Hart was in a coma
In 1992, she was inducted into the Chicago Gay and Lesbian Hall of Fame. She died on October 22, 1997 at the age of 84.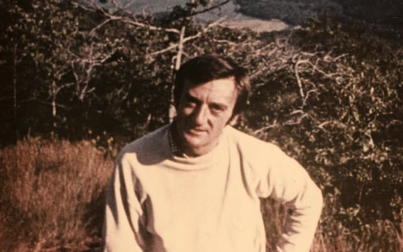 1933 – Robert Chetwyn (d.2015), was a British director and actor, known for Westbeach (1993), God's Chosen Car Park (1986) and That Uncertain Feeling (1985), and who championed Joe Orton's outrageous farces and saw promise in a young Ian McKellen.
He was born Robert Suckling on September 7 1930 in London, the son of a chauffeur and a cook, and trained as an actor at Central School of Speech and Drama – changing his name in the process. On graduation, in 1951, he spent more than a decade acting for rep companies.
In 1967 he directed There's a Girl in My Soup, a farce by Terence Frisby. The show ran for six years in the West End, a record at the time.
Success breeds success in the theatre. Chetwyn was now the comedy director of choice in London and the following year he directed Flora Robson as Miss Prism in The Importance of Being Earnest, and the world premiere of Tom Stoppard's The Real Inspector Hound. In 1969, Chetwyn brought his precise style to bear on the unruly work of Joe Orton, staging What the Butler Saw for the first time.
The 1970s were bracketed for Chetwyn by two productions with Ian McKellen. In 1971, he directed the actor in Hamlet at the Nottingham Playhouse. The critics were underwhelmed, and on the first night Chetwyn overheard in the lavatory his production being dismissed as "damned teenage twaddle".
It may have seemed like twaddle for middle-aged critics up from London, but for the younger generation of theatre-goers McKellen was an electrifying presence – their Olivier – and Chetwyn's production spoke directly to them.
At the decade's end the director and actor paired up again for Martin Sherman's ground-breaking drama, Bent, a play about the Nazi persecution of homosexuals. Chetwyn later recalled that "reading Bent was a powerful experience – shamefully, as a gay man, I knew nothing of the Nazi persecution of homosexuals." He sent the script to McKellen, who agreed to play the lead. Bent had a sold-out run at the Royal Court and then transferred to the West End.
In 1983 he returned to the stage to direct Eastward Ho!, a musical updating of a play by Ben Jonson and the product of a collaboration between the ex-pat American writer Howard Schuman and the composer Nick Bicat. Once again, Chetwyn demonstrated his eye for recognising talent: a young Mark Rylance delighted the audience with an acrobatic singing number.
He carried on working into his seventies and as retirement approached continued to focus on young talent, directing productions at Rada. Chetwyn first met Howard Schuman in 1967 and the pair almost immediately set up home together in Ecclestone Square, London, entering a civil partnership in 2006. Robert Chetwyn died in 2015. Howard Schuman survives him.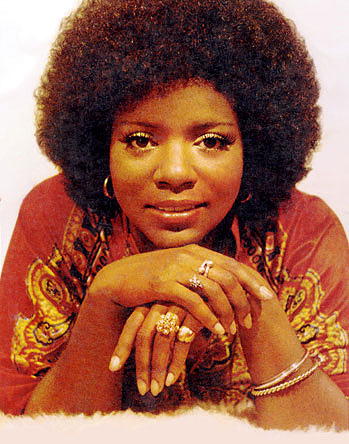 1949 – Gloria Gaynor is an American singer, best known for the disco era hits; "I Will Survive" , "Never Can Say Goodbye" , "Let Me Know (I Have a Right)" and "I Am What I Am".
Her first real success came in 1975 with the release of her album Never Can Say Goodbye, which established her as a disco artist. The first side of this album consisted of three disco songs ("Honey Bee", "Never Can Say Goodbye" and "Reach Out, I'll Be There"), with no breaks in between the songs. This 19-minute dance marathon proved to be enormously popular, especially at dance clubs.
In late 1978, with the release of her album Love Tracks, she climbed the pop charts again because of her song "I Will Survive". The song has become something of an anthem of emancipation, and is still a staple of gay clubs.
Interestingly, "I Will Survive" was originally the B-side when Polydor Records released it in late 1978. Boston Disco Radio DJ Jack King turned the record over and recalls being stunned by what he heard. "I couldn't believe they were burying this monster hit on the B-side", says King. "I played it and played it and my listeners went nuts!" This massive audience response forced the record company to flip the songs, so that subsequent copies of the single listed the more popular song on the A-side. The song was awarded the only Grammy Award ever for Best Disco Recording in 1980.
As a disco number, the song was unique for its time by virtue of Gaynor's having no background singers. And, unlike her first disco hits, the track was not pitched up to make it faster and to render Gaynor's recorded voice in a higher register than that in which she actually sang. Most disco hits at the time were heavily produced, with multiple voices, overdubs, and adjustments to pitch and speed. "I Will Survive" had a much more spare and "clean" sound. Had it been originally planned and released as an A-side, it would almost certainly have undergone a substantially more heavy-handed remix.
Gaynor would achieve her final success in the '80s with the release of her album I Am Gloria Gaynor in 1984. This was mainly due to the song "I Am What I Am", which became a hit at dance clubs, and then on the Club Play chart in late 1983/early 1984. "I Am What I Am" made Gaynor a gay icon. However, her career went into sharp decline following this hit. She mainly made her living outside of the US where there was never any disco backlash.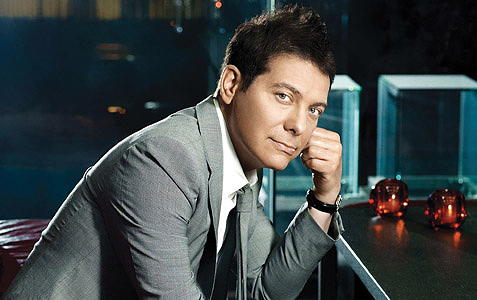 1956 – Michael Feinstein is an American singer and pianist, and an interpreter of and anthropologist and archivist for the repertoire known as the Great American Songbook. The Library of Congress elected him to the National Sound Recording Advisory Board, an organisation dedicated to safeguarding America's musical heritage.
Feinstein was born to Jewish-American parents in Columbus, Ohio. At the age of five, he studied piano for a couple of months until his teacher became angered that he wasn't reading the sheet music she gave him, since he was more comfortable playing by ear. As his mother saw no problem with her son's method, she took him out of lessons and allowed him to enjoy music his own way.
After graduating from high school, he worked in local piano bars for two years, moving to Los Angeles when he was 20. Through the widow of legendary concert pianist-actor Oscar Levant, he was introduced to Ira Gershwin, who hired him to catalogue his extensive collection of phonograph records. The assignment led to a six-year musical excavation of Gershwin's home in Beverly Hills, preserving the legacy of not just Ira but his composer brother George Gershwin, who had died four decades earlier, as well. Feinstein's extended tenure enabled him to get to know next-door neighbor Rosemary Clooney, with whom he formed an intensely close friendship lasting until Clooney's death. He later would serve as musical consultant for My One and Only, a Broadway musical pastiche of Gershwin tunes.
Liza Minnelli helped sponsor his 1986 New York City debut, and his Broadway show, Isn't It Romantic, was a critical and commercial success. Three years later, he recorded his first CD, The MGM Album, a collection of tunes from some of the studio's most popular movie musicals. He followed this in quick succession with Live at the Algonquin and compilations of songs by Burton Lane, Jule Styne, and Jerry Herman.
The four-time Grammy Award-nominee has spent his entire adult life chronicling, cataloguing, preserving, protecting, and recording the work of various composers, including musical greats like the Gershwins and such lesser-known names as Hugh Martin, Jimmy Webb, Jay Livingston, Ray Evans, and Johnny Mercer.
Feinstein is the owner of the Manhattan nightclub, Feinstein's at the Regency, a showcase for cabaret performers. He himself performs there for a sold-out Christmas holiday stint each year.
Feinstein recently completed a six-part Warner Home Video series for television that depicts the history of the American popular song up to 1960.
In October 2008, Feinstein married his longtime partner Terrence Flannery. The ceremony was performed by famed family court and television judge Judith Sheindlin, also known as Judge Judy. Feinstein and Flannery have homes in New York and Los Angeles.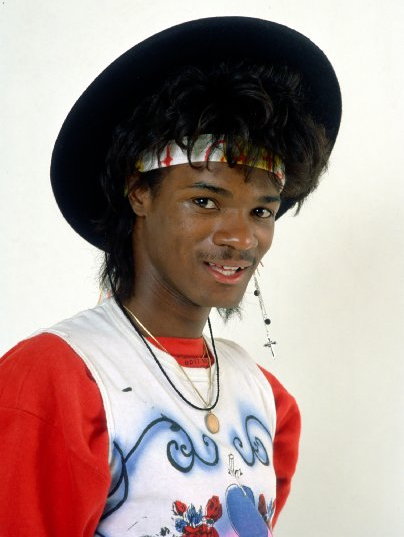 1957
–
Jermaine Stewart
(d.1997) was an American dancer and singer best known for the worldwide hit
We Don't Have To Take Our Clothes Off
.
Born in Columbus, Ohio, William Jermaine Stewart always loved to dance. At school, he would often give dance lessons to other children for a $1 a lesson. In 1972, the Stewart family moved to Chicago. It was here that Jermaine took his first steps towards a career in show business. He joined a local dance group, and went out on the road with The Chi-Lites and The Staple Singers. This was followed by stints on both American Bandstand and later Soul Train. By the early 1980s, he joined the classic Hewitt/Watley/Daniels line up of Shalamar on tour as a backing vocalist and dancer.
The next step was to launch his own singing career. He took his first tentative steps by providing backing vocals to several established acts such as The Temptations and notably, Culture Club. Jermaine can be clearly heard as a vocal support to Boy George on the track Miss Me Blind.
It was his work with Culture Club which lead to a solo recording contract with Clive Davis' Arista Records (10 Records in the UK), thanks to the help of Culture Club's Mikey Craig. His first single The Word Is Out in 1984, preceded an album of the same name the following year.
John "Jellybean" Benitez produced two highly danceable tracks on Jermaine's second album Frantic Romantic, but it was Narada Michael Walden, a hit recording artist in his own right, who penned and produced the song that would forever be associated with Jermaine Stewart, We Don't Have To Take Our Clothes Off. The song, supported by a strong video, became an international success. The album quickly went on to become a million seller, and a second single, Jody was released, the inspiration of the song being Jody Watley of Shalamar. Jermaine's third album, Say It Again, was probably his most successful internationally.
In 1992, Jermaine teamed up with Chicago producer Jesse Saunders for his last recorded work, entitled Set Me Free, a return to his earlier style. The title track was released as a single in the US, but found little success. The album remains unreleased. The rest of the 1990s saw Jermaine battling long term illness. He did, however, begin recording a new album in 1996, which remains unfinished and unreleased.
Jermaine Stewart died on 17 March from liver cancer caused by HIV/AIDS. Ironically, his biggest hit We Don't Have To Take Our Clothes Off, with its safe sex message, was one of the first mainstream pop responses to the AIDS crisis.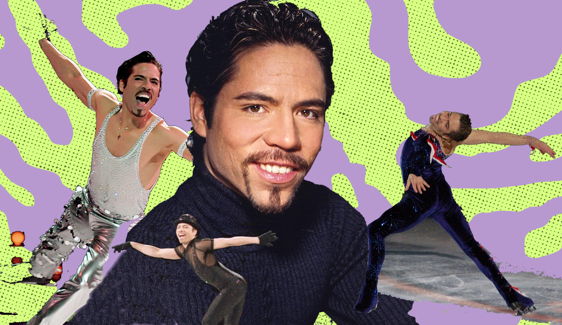 1969 – Californian (Val Joe) Rudy Galindo is an American figure skater. He skated pairs with Kristi Yamaguchi, winning the 1988 World Junior Championship and the US senior championships in 1989 and 1990. He also won the 1987 World Junior Championship in singles before temporarily giving up on singles competition in order to concentrate on pairs. After his partnership with Yamaguchi broke up in 1990, Galindo returned to singles competition. In 1996, Galindo won the men's title at the US Figure Skating Championships, becoming the oldest male to win this title in almost 50 years. He followed this win with a bronze medal at the 1996 World Championships.
Galindo retired from eligible competition in the summer of 1996. After being diagnosed as HIV positive and recovering from hip surgery, Rudy continues to tour with the Tom Collins' Champions on Ice show.
Galindo disclosed his homosexuality in Christine Brennan's book Inside Edge: A Revealing Journey Into the Secret World of Figure Skating, which was published shortly before he won his national title in 1996. He published his autobiography Icebreaker in 1997.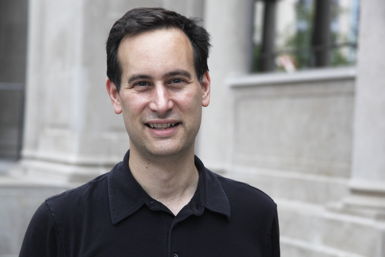 1972 – David Levithan, born in Short Hills, New Jersey, is an American young-adult fiction editor and award-winning author. His first book, Boy Meets Boy, was published in 2003. He has written numerous works featuring strong male gay characters, most notably Boy Meets Boy and Nick and Norah's Infinite Playlist.
At 19, Levithan received an internship at Scholastic Corporation where he began working on the The Baby-sitters Club series. Seventeen years later, Levithan is still working for Scholastic as an editorial director. Levithan is also the founding editor of PUSH, a young-adult imprint of Scholastic Press focusing on new voices and new authors.
In an interview with Barnes & Noble, Levithan claimed that he learned how to write books that were both funny and touching from Judith Viorst's Alexander and the Terrible, Horrible, No Good, Very Bad Day. After working as an editor for years, Levithan's first book Boy Meets Boy was published in 2003. He continues to work as both a writer and editor saying, "I love editing just as much, if not more than writing". Levithan's first collaboration with author Rachel Cohn, 2006's Nick and Norah's Infinite Playlist was adapted for the big screen in 2008, and his novel, Love is the Higher Law, was published in August 2009 by Knopf Books for Young Readers.


Added 2021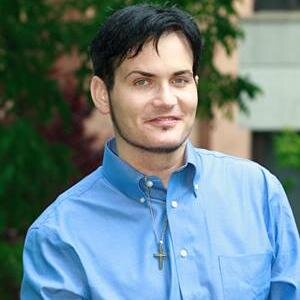 1976 – Jordan Palmer is an American executive, and social activist, notable for founding several successful American companies (and serving as their chief executive officer) including Merus Holdings Corporation, and the Hotel Ivy lodging chain.
The son of divorced parents, his father, is a chief minister with the Church of Christ though Jordan attended a Methodist boarding school. His relationship with his father ended when he told him he was gay.
At 16 Jordan left the small town in Kentucky he was born and raised and moved to Lexington, KY. From there he founded several successful companies including the Hotel Ivy lodging chain. Jordan is currently invested in more than 29 hotels in 3 states.
In early 2006 Jordan founded Kentucky Equal Rights (later renamed Kentucky Equality Federation by majority vote of its members) to advance the interests of gay, lesbian, bisexual, and transgender people in the Commonwealth of Kentucky. An advocate for states' rights, the Kentucky Equality Federation currently has more than 9,000 members.
On May 06, 2006 Palmer led members of the Kentucky Equality Association in a protest outside the Governor's Mansion during the Governor's Annual Derby Breakfast Celebration. Governor Ernest Lee Fletcher angered the Kentucky Equality Federation by not vetoing $11 million in funding to the University of the Cumberlands, a Baptist school that expelled a student it learned was gay, and when Fletcher removed protections for LGBT civil servants from an Executive Order signed by his predecessor.
In May 2008, Palmer was unanimously elected to the Board of Directors of Marriage Equality USA . Palmer is also an active member of the International Lesbian and Gay Association.
Prior to the November 2006 General Election Kentucky Equality Federation President Jordan Palmer verbally attacked Kentucky Representative Joseph Fisher after he stated "homosexuals have not experienced the same type of insidious discrimination in housing and employment as blacks and women." In addition, Fischer stated he believed homosexuals could easily change their sexual orientation.
Palmer responded by inviting Fischer to "change his sexual orientation to homosexual for 48 hours," a request Representative Fischer declined.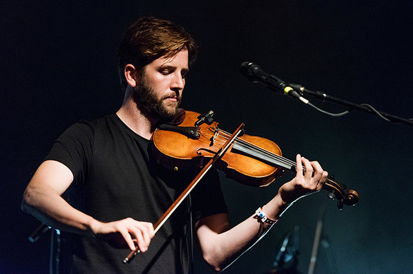 1979 – Owen Pallett is a Canadian composer, violinist, keyboardist, and vocalist, who performs solo as Owen Pallett or, before 2010, under the name Final Fantasy. As Final Fantasy, he won the 2006 Polaris Music Prize for the album He Poos Clouds.
On his Final Fantasy releases, Pallett has collaborated with Leon Taheny, who is credited as drummer and engineer. Following the release of Heartland, Pallett has toured with guitarist/percussionist Thomas Gill and more recently with his former collaborators in Les Mouches, Rob Gordon and Matt Smith.
Pallett has been noted for his live performances, wherein he plays the violin into a loop pedal, a technique also used by musicians such as Andrew Bird, Jeremy Larson, Kishi Bashi, Emily Wells and Zoë Keating.
He believes his work is implicitly influenced by his sexuality, saying, "As far as whether the music I make is gay or queer, yeah, it comes from the fact that I'm gay, but that doesn't mean I'm making music about it."
Patrick Borjal, Pallett's boyfriend, began working as his manager in 2006, and formed the management company Boyfriend Management.

1979 – The California Supreme Court narrows the construction of the state's disorderly conduct law and overrules ten previous court decisions on its applicability, many of them that penalized consensual same-sex intimacy.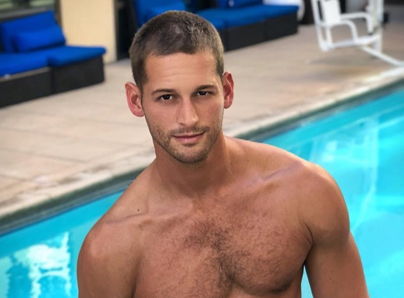 1988 – Max Emerson is an American actor, model, author, director and YouTuber. He is known for his modelling and social media profile, particularly on Instagram, and he wrote and directed the movie Hooked. He has appeared on TV in small roles, including the season 5 finale of Glee.
Emerson was born in Vero Beach, Florida and studied for a BFA in performance and directing at the University of Miami, from where he graduated in 2009. Emerson began modeling while he was a student.
He wrote, produced, co-directed and acted in two short films, DipSpit and Earwig, which were shown for the first time at the Miami Gay and Lesbian Film Festival on April 26, 2011. Earwig is a drama about a closeted gay college student, while DipSpit is a comedy about two straight male models who get kicked out and move in with a gay college student.
In October 2015, Emerson announced his intention to produce an independent film called "Hooked" for which he had written the story, telling the story of a homeless gay prostitute called Jack and addressing the problems faced by homeless LGBT youth. He aimed to raise $150,000 for the project via Indiegogo and give half of any profits made to charities benefiting LGBT people. The launch video for the Indiegogo campaign featured Todrick Hall and musician Tom Goss. As part of it he released a single with Goss called "Not Enough". The campaign was supported by Out magazine.
In October 2016, he posted the trailer for the new film. Hooked had its world premiere at NewFest: The New York LGBT Film Festival on June 26, 2017, and its European premiere at the 7th Homochron film festival in Cologne on October 20 the same year.
Emerson wrote an autobiography, Hot Sissy – Life Before Flashbulbs, describing his teenage years growing up in a "redneck" area of Florida. Hot Sissy was released as an e-book and in a limited print run of 500 hardcover copies in December 2014. The limited editions were each signed and came with an original Polaroid picture.
In 2015, Emerson described his move toward sobriety in an Instagram post.
In June 2016, he publicly introduced his boyfriend, Andrés Camilo, an officer in the US Army, in a YouTube video. Emerson has an active social media presence and posts regularly on YouTube where his username is "TheMaxVicious". As of December 2018, he has 1 million followers on Instagram (@maxisms) and 19,500 on Twitter (@TheMaxisms). On YouTube and on social media, Emerson is known for his humor and for showing off his body.
In May 2017, French comic TV presenter Cyril Hanouna used one of Emerson's torso pictures to set up a catfishing profile on a gay dating site, and tricked the men who responded to the profile into revealing sexual fantasies to him while he was live on his show Touche pas à mon poste!. The segment triggered nearly 20,000 complaints to regulators and condemnation from LGBT groups.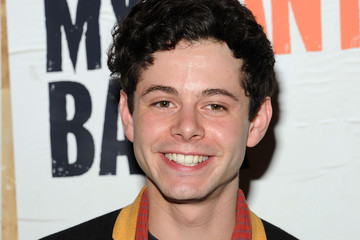 1988 – Paul Iacono is an American actor. He is best known for portraying RJ Berger in the MTV scripted series The Hard Times of RJ Berger.
Iacono was born in Secaucus, New Jersey to Italian American parents. Iacono went to Professional Performing Arts School in New York with friend and Fame co-star Paul McGill. At eight years old, Iacono was diagnosed with acute lymphoblastic leukemia. He soon began receiving chemotherapy treatments and has been in remission since he was eleven years old.
Paul first gained wide notice for his numerous appearances on TV's The Rosie O'Donnell Show after Rosie O'Donnell discovered his unique talents for impersonating Frank Sinatra and Ethel Merman, at age 8.
Starting out as child actor in the NYC theater scene, Paul has appeared in over 100 theatrical productions. He has shared the stage with such greats as Mickey Rooney in The Wizard of Oz and Stephanie Mills in the original "Paper Mill Playhouse" production of Stephen Schwartz's Children of Eden. Iacono can be heard on the original cast recording. Other theatrical credits include Mame with Christine Ebersole, Noël Coward's Sail Away with Elaine Stritch and Marian Seldes, and John Guare's Landscape of the Body, with Lili Taylor and Sherie Rene Scott.
Paul's film career includes the MGM's remake of "Fame", "No God, No Master" with David Strathairn, and Darren Stein's teen comedy, "G.B.F."
Iacono is openly gay and a major LGBTQ activist, having publicly come out in Michael Musto's Village Voice Column in April 2012. He was named one of OUT Magazine's 100 most influential gay, lesbian, bisexual, or transgender people for 2013.


2001 The world's first 24-hour LGBT TV network called PrideVision TV is launched in Canada. It is now called OutTV. Owned by Headline Media Group, it was Canada's first 24-hour cable television channel targeted at LGBT audiences. It was also the second LGBT-focused channel to be established in the world, after the Gay Cable Network in the U.S., which shut down in 2001.

SEPTEMBER 8 →
[{(o)}]|[{(o)}]|[{(o)}]|[{(o)}]| [{(o)}]|[{(o)}]