December 15
[{(o)}]|[{(o)}]|[{(o)}]|[{(o)}]| [{(o)}]|[{(o)}]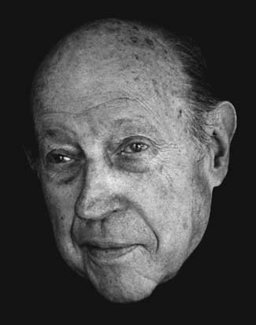 1904 – W. Dorr Legg (d.1994), was a landscape architect and one of the founders of the United States gay rights movement, then called the homophile movement.
He trained as a landscape architect at the University of Michigan at Ann Arbor and from 1935 was professor of landscape architecture at Oregon State Agricultural College (now Oregon State University), but moved back to Michigan in the 1940s to care for his father and the family business. While there he fell in love with Merton Bird, an accountant.
Hoping to find a social environment more accepting of their interracial relationship, Legg, who was white, and Bird, an African American, moved to Los Angeles in 1949. Shortly thereafter the couple founded a social organization for interracial gay couples, the Knights of the Clocks, a name that Legg called "deliberately ambiguous." The society flourished for several years in the early 1950s.
The couple actively joined the national Mattachine Society, but Legg later led a split to co-found ONE, Inc.. Legg and Bird were among the six original members of ONE, which took its name from a line by Thomas Carlyle, "A mystic bond of brotherhood makes all men one."
Legg gave up his career as a landscape architect to become the business manager of the organization's monthly publication, also called ONE, the first issue of which appeared in 1953. It became the first widely distributed gay publication in the United States.
The magazine was a slim volume at first, typically running from twenty to thirty pages in length. The content initially consisted mainly of essays on topics of interest to the gay community but also included stories, poems, and book reviews. As time went on, the magazine grew, featuring articles on gay studies in the humanities, social and natural sciences, and medicine. By the end of the 1950s, the magazine had attained a distribution of five thousand copies.
The United States Post Office confiscated the October 1954 issue of ONE on the grounds that it was "lewd, obscene, lascivious and filthy" and could therefore not be sent through the mails.
ONE sued Los Angeles Postmaster Otto K. Olesen, who prevailed in the first round when in March 1956 U. S. District Judge Thurmond Clark agreed that the publication was obscene. He also stated that "the suggestion that homosexuals should be recognized as a segment of the populace is rejected."
ONE appealed the decision in the Ninth Circuit, which upheld the lower court's ruling in March 1957. The case next went to the United States Supreme Court.
The justices ruled in favor of ONE in January 1958. Their decision in ONE, Incorporated v. Olesen was per curiam, meaning that they held the issue to be so obvious that no lengthy written opinion was needed.
The news media gave the Supreme Court decision scant attention. Nevertheless, the case was a landmark, establishing the right to send gay and lesbian material through the mail. It had enormous consequence for the fledgling rights movement.
ONE remained in publication until 1969. Financing it had long been a problem. Donors had helped keep the magazine afloat, but the loss of their monetary support combined with a loss of readership to magazines of a more radical viewpoint made the enterprise no longer viable.
Legg traveled to Germany in the 1950s to recover the remains of the archives of the Institut für Sexualwissenschaft.
Legg died in Los Angeles on July 26, 1994 of natural causes. He was survived by his life partner of thirty years, John Najima.
In 2011 the National Lesbian and Gay Journalists Association announced that Legg would be inducted into its hall of fame.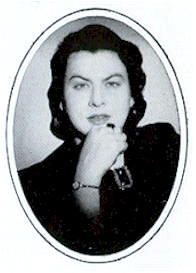 1913 – Today's the birthday of American poet and teacher Muriel Rukeyser. (d.1980) Rukeyser is best known for her poems about equality, feminism, social justice, and Judaism. Kenneth Rexroth said that she was the greatest poet of her "exact generation." One of her most powerful pieces was a group of poems entitled The Book of the Dead (1938), documenting the details of the Hawk's Nest incident, an industrial disaster in which hundreds of miners died of silicosis.
Rukeyser was active in progressive politics throughout her life. At age 18, she covered the Scottsboro case in Alabama, then worked for the International Labor Defense, which handled the defendants' appeals. She wrote for the Daily Worker and a variety of publications including Decision and Life & Letters Today for which she covered the People's Olympiad (Olimpiada Popular, Barcelona), the Catalonian government's alternative to the Nazis' 1936 Berlin Olympics. While she was in Spain, the Spanish Civil War broke out, the basis of her Mediterranean. Most famously, she traveled to Gauley Bridge, West Virginia, to investigate the recurring silicosis among miners there, which resulted in her well-regarded poem sequence The Book of the Dead. During and after World War II, she gave a number of striking public lectures, published in her The Life of Poetry. For much of her life, she taught university classes and led workshops, but never became a career academic.
In the 1960s and 1970s, a time when she presided over PEN's American center, her feminism and opposition to the Vietnam war (she traveled to Hanoi) drew a new generation to her poetry. The title poem of her last book, The Gates, is based on her unsuccessful attempt to visit Korean poet Kim Chi-Ha on death row in South Korea. In addition to her poetry, she wrote a fictionalized memoir, The Orgy, plays and screenplays, and translated work by Octavio Paz and Gunnar Ekelöf. She also wrote biographies of Josiah Willard Gibbs, Wendell Wilkie, and Thomas Hariot.
In 1996, Paris Press reissued The Life of Poetry, which had been published in 1949 but had fallen out of print. In a publisher's note, Jan Freeman called it a book that "ranks among the most essential works of twentieth century literature." In it she makes the case that poetry is essential to democracy, essential to human life and understanding.
Details of Rukeyser's personal life remain a matter of speculation. Rukeyser herself never wrote or spoke publicly about her sexual identity. She was briefly married in 1945 and gave birth to her only child, William Rukeyser, in 1947. (Her son's father was not her former husband.) She also had lesbian relationships. In 1978, she accepted an invitation to participate in a Lesbian Poetry Reading at the annual conference of the Modern Language Association, a decision that seems to reflect her intention to assume a more public lesbian identity. Unfortunately, she suffered a stroke prior to this event and was unable to attend.
Rukeyser died in New York on February 12, 1980 from a stroke, with diabetes as a contributing factor. She was 66.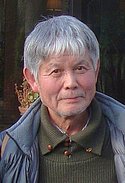 1937 – In his explicitly gay works, Mutsuo Takahashi, internationally recognized poet and playwright, celebrates homosexual desire.
Takahashi was born in Japan on December 15, 1937, and educated at Fukuoka University of Education. He has published several volumes of poetry, including You Dirty Ones, Do Dirtier Things (1966), Poems of A Penisist (1975), The Structure of The Kingdom (1982), A Bunch of Keys (1984), Practice/Drinking Eating (1988), The Garden of Rabbits (1988), and Sleeping Sinning Falling (1992).
As a child, Takahashi spent much time with extended family and other neighbors. Especially important to him during this time was an uncle that served a pivotal figure in Takahashi's development, serving as a masculine role model and object of love. However, historical fate intervened, and the uncle, whom Takahashi later described in many early poems, was sent to the battlefield in Burma, where illness claimed his life.
Takahashi and his mother went to live in the port of Moji, just as the bombings of the mainland by the Allied powers intensified. Takahashi's memoirs describe that although he hated the war, World War II provided a chaotic and frightening circus for his classmates, who would go to gawk at the wreckage of the B-29s that fell from the sky and to watch ships blow up at sea, destroyed by naval mines. Takahashi writes that when the war came to an end, he felt a great sense of relief.
In his memoirs and interviews, Takahashi has mentioned that in the time he spent with his schoolmates, he became increasingly aware of his own sexual preference for men. This became a common subject in the first book of poetry he published in 1959.
Few poets bring as much skill and passion to their poems, especially those that consider homosexual desire. His work in drama has also earned acclaim. He won the Yamamoto Kenkichi Prize in 1987 for his stage script called Princess Medea. Other works in drama include an adaptation of W. B. Yeats's play At The Hawk's Well and a noh play inspired by Georges Bataille's Le Procès de Gil de Rais.
Even in his earliest work, Takahashi writes with vitality and precision about homosexual desire. Although Japan does not outlaw homosexual relations, the homosexual there remains an outcast because often he does not engage in the rituals and practices of Japanese family life.
The "okama" ("queen") is laughed at and ostracized. The more he is ostracized, the easier it is to keep the laughter going—at the okama's expense. Takahashi's poems give dignity to the okama, celebrating both his sexual desires and his outcast status.
Homoeroticism was an important them in his poetry written in free verse through the 1970s, including the long poem Ode, which the publisher Winston Leyland has called "the great gay poem of the 20th century." Many of these early works have been translated into English by Hiroaki Sato and reprinted in the collection Partings at Dawn: An Anthology of Japanese Gay Literature.
About the same time, Takahashi started writing prose. In 1970, he published Twelve Views from the Distance about his early life and the novella The Sacred Promontory about his own erotic awakening. In 1972, he wrote A Legend of a Holy Place, a surrealistic novella inspired by his own experiences during a forty-day trip to New York City in which Donald Richie led him through the gay, underground spots of the city. In 1974, he released Zen's Pilgrimage of Virtue, a homoerotic and often extremely humorous reworking of a legend of Sudhana found in the Buddhist classic Avatamsaka Sutra.
Moreover, most of Takahashi's explicitly gay work celebrates desire, finding joy in the male body much as Walt Whitman's poems do. The poems eagerly name body parts as they probe desire and longing.
The speaker of Takahashi's masterful poem "Ode" celebrates his erotic and promiscuous life much as a priest celebrates the Eucharist. This 1,000-line poem begins with a parody of the Mass:
"In the name of / Man, member, / and the holy fluid, / AMEN."
As the speaker seeks out sex in the places most frowned on by his society, he is reborn, saved by each new encounter. The glory hole, for example, takes on spiritual significance. Only what is "made flesh" satisfies.
Poems of A Penisist is one of the most important collections of poetry on homosexual desire and sex written in this century. The personae in these poems do not compromise—they see the world as outsiders ("a faggot that fingers point at") but being outsiders brings them joy and meaning. As the majority society mocks and condemns them, their joy in their identity as gay men, as individuals who enjoy pleasure with other men, gives them strength.

1939 – A New York trial court judge says that to be convicted of sodomy, one must be "homosexually inclined" and states that "the natural sex instinct is for the opposite sex."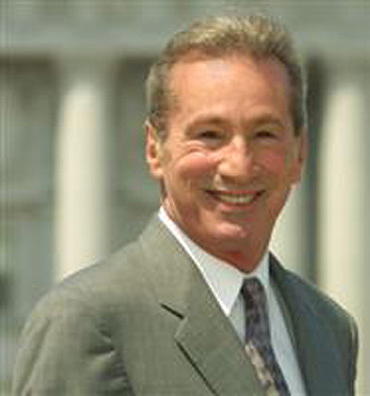 1941 – Tom Ammiano is an American politician and LGBT rights activist from San Francisco, California. Ammiano is a Democrat who has served as a member of the California State Assembly since 2008. He had previously been a member of the San Francisco Board of Supervisors and had mounted an unsuccessful bid for mayor of San Francisco in 1999.
Ammiano is a former public school teacher. In 1975, he became the first public school teacher in San Francisco to make his sexual orientation a matter of public knowledge. In 1977, Ammiano founded the movement (No on 6) against the Briggs Initiative, started by John Briggs to ban all gay people from teaching in California, with activists Hank Wilson and Harvey Milk. The anti-Briggs movement, supported by people as diverse as Jimmy Carter and Ronald Reagan, was successful in defeating the initiative in 1978.
In 1980 and 1988, Ammiano ran for the San Francisco Board of Education, and was elected in 1990. He was subsequently elected its vice-president in 1991, and then president in 1992. As president of the Board of Education, Ammiano was successful in his efforts to include a gay and lesbian sensitivity curriculum for all students in the San Francisco Unified School District. He helped to make San Francisco public schools' sexual education curriculum, which begins diversity and sensitivity training in kindergarten, one of the most diverse and inclusive in the United States.
Ammiano is also the main architect of the city's Domestic Partners Ordinance, which provides equal benefits to employees and their unmarried domestic partners. It also requires companies that do business with the City and County of San Francisco to provide the same benefits.
Ammiano was in a 16-year domestic partnership with a fellow schoolteacher, Tim Curbo, who died of complications from AIDS in 1994. He has one daughter and is now a grandfather. Aside from his teaching and political careers, Ammiano has been a stand-up comedian since 1980. Ammiano portrayed himself in the 2008 film Milk.


Added 2021


1948 – Jim Eglinski is a Canadian politician who represented the riding of Yellowhead from 2014 to 2019 as a member of the Conservative Party.
Eglinski was born in Two Hills, Alberta and raised in Chipman, Alberta on a farm. He worked for 40 years as a Royal Canadian Mounted Police officer, and served as a councillor and eventually mayor for the town of Fort St. John, British Columbia.
He was re-elected in the 2015 Canadian federal election with over 70 percent of the vote. In the 42nd Canadian Parliament, his Conservative Party formed the Official Opposition. While he was not assigned to a critic role, Eglinski did introduce one private member bill into the House of Commons, An Act to amend the Criminal Code (abuse of vulnerable persons), which sought to make physical, emotional, sexual or financial abuse of a senior or someone who depends on others due to a mental or physical disability to be an aggravating circumstance for sentencing purposes. The bill was introduced on December 10, 2015, but did not advance to second reading.
In 2016, Eglinski surprised many by participating in the flag-raising to kick off Pride Week in Jasper, Alberta, a rare move for a Conservative MP. Acknowledging that he once opposed condoning homosexuality and saw no need for LGBT pride celebration, Eglinski credited his change of heart to the coming-out of one of his grandchildren. Even a Conservative can change his spots!

1950
–
A U.S. Senate
committee makes public its report on
"The Employment of Homosexuals and Other Sex Perverts."
Asserting that homosexuals are a security risk not simply because they are liable to blackmail but also because homosexuality inevitably perverts "moral fibre," the report recommends stringent measures be taken to root all lesbians and gay men out of government. The federal government had covertly investigated employees' sexual orientation at the beginning of the Cold War. The report states since homosexuality is a mental illness, homosexuals
"constitute security risks"
to the nation because
"those who engage in overt acts of perversion lack the emotional stability of normal persons."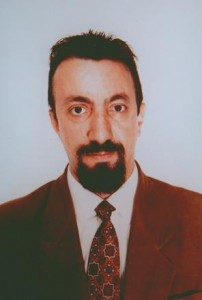 1958 – Alfredo Ormando, Italian homosexual, who committed ritual suicide to protest Church policies toward homosexuality.
Ormando was one of eight children from an impoverished family, who had been struggling to make a success of a writing career, after spending two years in a seminary. He had been suffering from serious depression, which clearly had multiple causes.
In December 1997 he wrote this letter to a friend of his in Reggio Emilia:
Palermo, Christmas 1997
Dear Adriano, this year I can't feel it's Christmas anymore, it is indifferent to me like everything; nothing can bring me back to life.
I keep on getting ready for my suicide day by day; I feel this is my fate, I've always been aware but never accepted, but this tragic fate is there, it's waiting for me with a patience of Job which looks incredible.
I haven't been able to escape this idea of death, I feel I can't avoid it, nor can I pretend to live and plan a future I do not have; my future will just be a prosecution of this present.
I live with the awareness of who's leaving this life and this doesn't look dreadful to me! No! I can't wait for the day I will bring this life of mine to an end; they will think I am mad because I have chosen Saint Peter Square to be the place where I'll set myself on fire, while I could do it here in Palermo as well.
I hope they'll understand the message I want to convey; it is a form of protest against the Church which demonises homosexuality, demonising nature at the same time, because homosexuality is its daughter.
Alfredo.
On 13 January 1998 he set himself on fire in Saint Peter's Square in Rome to protest the attitudes and policies of the Roman Catholic Church regarding homosexual Christians. After two policemen put out the flames, he was brought to Sant'Eugenio hospital in critical condition. He died there 11 days later.
After his death, the Vatican denied that this had anything to do with the Church or homosexuality. Through its spokesperson, Father Ciro Benedettini, the Church downplayed the significance of the act.
In 2000, the year of the Jubilee, Pope John-Paul II exhorted his followers in the same spot where Alfredo Ormando had set himself on fire two years prior, telling them that homosexuality was "unnatural," and that the Church had a "duty to distinguish between good and evil."
In 2005, the new Pope Benedict committed himself to even harsher anti-gay teachings, initiating what some see as a gay witchhunt within the Catholic clergy, fighting same-sex partnership legislation worldover, and sending the message that homosexuals have no place in God's kingdom.
However, in September 2013, Pope Francis said the church shouldn't "interfere spiritually" with the lives of LGBT people in a wide-ranging interview in which he also said the church cannot focus solely on opposing abortion, contraception, and marriage equality. A month earlier, the pope told a group of reporters that he wouldn't judge gay priests, asking, "If someone is gay and seeks the Lord with good will, who am I to judge?"
Change comes slowly in the Catholic church.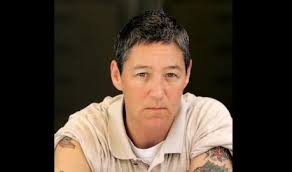 1961 – Jack Halberstam, also known as Judith Halberstam, is Professor of American Studies and Ethnicity, Gender Studies, and Comparative Literature, as well as serving as the Director of The Center for Feminist Research at University of Southern California (USC). Halberstam was the Associate Professor in the Department of Literature at the University of California at San Diego before working at USC. He is a gender and queer theorist and author.
Halberstam, who accepts masculine and feminine pronouns, as well as the name "Judith," with regard to his gender identity, focuses on the topic of tomboys and female masculinity for his writings. His 1998 Female Masculinity book discusses a common by-product of gender binarism, termed "the bathroom problem" with outlining the dangerous and awkward dilemma of a perceived gender deviant's justification of presence in a gender-policed zone, such as a public bathroom, and the identity implications of "passing" therein.
Assigned female at birth, he uses the pronouns "he/his" with regard to his gender identity and goes by the name Jack, but says that "some people call me Jack, my sister calls me Jude, people I've known forever call me Judith" and "I try not to police any of it. A lot of people call me he, some people call me she, and I let it be a weird mix of things." The name "Judith Halberstam" has also accompanied "Jack" on some of Halberstam's later books.
Halberstam acknowledges that he is "a bit of a free floater" when it comes to pronouns. He said that "the back and forth between he and she sort of captures the form that my gender takes nowadays" and that the floating gender pronouns have captured his refusal to resolve his gender ambiguity. Halberstam does, however, state that "grouping me with someone else who seems to have a female embodiment and then calling us 'ladies', is never, ever ok!"
Jack is a popular speaker and gives lectures in the United States and internationally on queer failure, sex and media, subcultures, visual culture, gender variance, popular film and animation. Halberstam is currently working on several projects including a book on fascism and (homo)sexuality.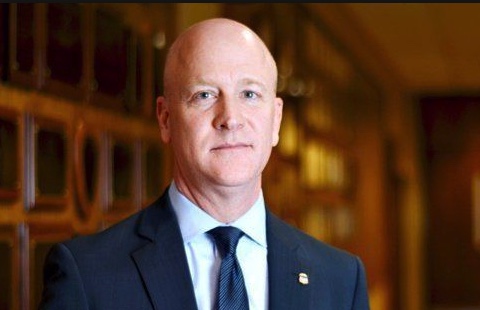 1962 – Robert Lee Pitman is a United States District Judge of the United States District Court for the Western District of Texas and former United States Attorney for the Western District of Texas. He was previously a United States Magistrate Judge of the same court.
Pitman was born in Fort Worth, Texas in 1962, the youngest of five children.He received a Bachelor of Science degree from Abilene Christian University, where he was student body president. Pitman then obtained a Juris Doctor from the University of Texas School of Law. After completing law school, Pitman served as a law clerk for Judge David Belew Jr. of the United States District Court for the Northern District of Texas in Fort Worth.[4] Pitman holds a Master of Studies degree in International Human Rights Law from the University of Oxford.
Following his judicial clerkship, Pitman began his career at the international law firm of Fulbright and Jaworski. In 2001, Pitman briefly served as interim United States Attorney for the Western District of Texas. As United States Attorney on September 11, 2001, he formed the first anti-terrorism task force in the district, uniting local, state, and federal law enforcement agencies in their counter-terrorism efforts and in their work to better secure Texas' international border. He was replaced by George W. Bush appointee Johnny Sutton, who asked Pitman to remain in the office as his chief deputy.
In October 2003, Pitman was selected to serve as a United States Magistrate Judge for the United States District Court for the Western District of Texas. As Magistrate Judge, Pitman consistently ranked highest among all local, state, and federal judges in the judicial poll conducted annually by the Austin Bar Association. In 2009, Republican Senators John Cornyn and Kay Bailey Hutchison sent Pitman's name to Democratic President Barack Obama as one of two candidates for United States Attorney for the Western District of Texas. The recommendation of Pitman, who is openly gay, was publicly opposed by a social conservative group in Texas.
On June 27, 2011, almost two years after Pitman was recommended for the post, Obama notified members of Congress that he would nominate Pitman to be United States Attorney for the Western District of Texas. He was formally nominated the following day. Citing his credentials and experience, and expressing a desire to fill the position with the most qualified candidate, he was supported by Texas' two United States Senators, both Republicans. With their support, The United States Senate confirmed Pitman to be the chief federal law enforcement officer in the Western District of Texas on September 26, 2011. He took office on October 3, 2011. He left office on December 19, 2014 upon receiving his judicial commission.
Pitman is a sixth-generation Texan and lives in Austin. He is an avid outdoorsman and horseman. At the time Pitman was the first openly gay United States Attorney in Texas. He was one of four openly LGBT U.S. Attorneys, alongside Jenny Durkan of the Western District of Washington, Laura Duffy of the Southern District of California and Anne Tompkins of the Western District of North Carolina. Upon receiving his judicial commission Pitman became the first openly gay judge to sit on the federal bench in the entire 5th Circuit Court system, which covers Texas, Louisiana and Mississippi.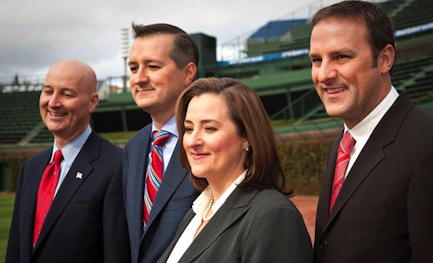 Laura, with brothers Pete, Tom, and Todd
1967 – Laura Ricketts is co-owner of the Chicago Cubs. Ricketts is also a board member of Lambda Legal and the Housing Opportunities for Women organization. Ricketts' ownership stake in the Cubs is uniquely noteworthy because it makes her the first openly gay owner of a major-league sports franchise.
Ricketts and her three siblings grew up in Omaha, Nebraska. Ricketts' father, J. Joseph Ricketts, founded Ameritrade when Laura was age 7. J. Joseph Ricketts let it be known that he wanted his children to establish themselves through their own hard work and would not be allowed to join TD Ameritrade until they reached the age of thirty.
Laura Ricketts is a former corporate lawyer. She lives with her partner on the North Side of Chicago. Ricketts received her Bachelor's degree from the University of Chicago in 1994, and her Juris Doctor from the University of Michigan Law School in 1998.
Laura talks of her own struggle to come out:
"I came out to my family I would say early to mid 90s. I think for a long time I wasn't really out to myself, growing up in Omaha, Neb., to a Catholic conservative family. It took me a while to come out to myself and not long after that I came out to them. I think that it really couldn't have been a better experience. They were all immediately supportive … I have been really really fortunate in that regard."
On June 6, 2010, Ricketts married Brooke Skinner. Skinner is an employee at Twitter. Their wedding was officiated by Jim Bennett, the Midwest Director of Lambda Legal.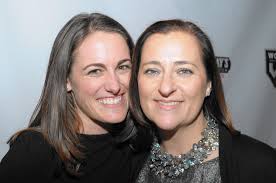 Laura (R) with partner Brooke Skinner
Laura Ricketts joins her three brothers, Tom, Pete and Todd, on the board of the Chicago Cubs. Her brother Tom is the chairman and led the acquisition of the team. NBC Sports highlights the significance of Laura Ricketts ownership standing: "Not only has there never been an openly gay sports team owner before, but there have been next to no gay players — at least none who were willing to admit it before their retirement." Christman of NBC Sports was able to cite three cases in MLB history of job loss suspectedly due to sexual orientation. Christman adds that "perhaps with a lesbian now on the board of a Major League team, some athlete will be able to come out of the closet while still working in a professional sports franchise and not lose their job."
In 2013, Ricketts was inducted into the Chicago Gay and Lesbian Hall of Fame.

1971 – A California appellate court overturns the oral copulation conviction of a man for sex in a restroom. It says his arrest violated the "spirit" of a law banning two-way mirrors in restrooms.

1973 – on this date the board of the American Psychiatric Association voted 13-0 to remove homosexuality from its official list of psychiatric disorders, the DSM-II. The resolution also urged an end to private and public discrimination and repeal of laws discriminating against homosexuals.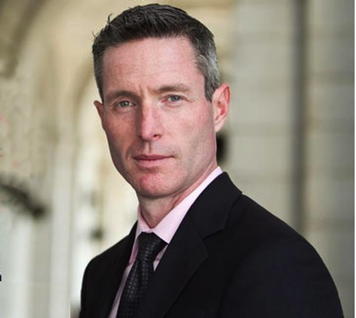 1973 – Christopher R. Barron is an American political activist best known as the cofounder of GOProud, a political organization representing gay conservatives. He is the president of CapSouth Consulting, a political consulting firm, and previously the organizer of LGBT for Trump and the national political director for Log Cabin Republicans, where he directed the organization's federal lobbying efforts and media relations.
Christopher Barron was born in Maine, and raised in Goldsboro, North Carolina. He served as vice president of the College Republicans and president of his fraternity while studying political science at the East Carolina University. During his senior year a fraternity brother "outed" Barron, who at the time was in a relationship with his chapter adviser. Barron moved out of the fraternity house that night, fearful of the hostile reaction his fraternity brothers might have once his secret spread. Barron came out to his family before graduating from college in 1997. He enrolled at Wake Forest University School of Law a few months later. Barron graduated with honors from Wake Forest University School of Law, where he was a member of Wake Forest Law Review and was the Wake Law Faculty Scholar.
Barron joined the Log Cabin Republicans as political director in February 2004. He was instrumental in the organization's September 2004 decision to not endorse President George W. Bush's re-election. In a 2004 interview, he revealed that in 2003 he submitted a written testimonial praising Democratic presidential candidate John Edwards on a web site and that he supported Edwards' 1998 U.S. Senate campaign.
In 2009, Barron and Jimmy LaSalvia both founded GOProud and left the Log Cabin Republicans. This was in direct result to both of them viewing the Log Cabin Republicans as too centrist.
On February 19, 2014, Barron left GOProud after Conservative Political Action Conference (CPAC) invited GOProud to attend the 2014 CPAC. In an interview with BuzzFeed, Barron said, "Last night I resigned from the Board of GOProud, the organization that I co-founded back in April of 2009. I cannot in good conscience sit by and watch as the current leadership of the organization disingenuously pawns off an unconditional surrender to the forces of bigotry as some sort of 'compromise,'" and "Nothing has changed in regards to GOProud and CPAC, GOProud does not have a booth, they are not a sponsor, they are not participating in any formal sense — individual members can attend and that's exactly the terms ACU dictated the previous few years."
Previously a Never Trump Republican, he later endorsed and voted for Donald Trump in the 2016 United States presidential election, along with organizing LGBT for Trump.
Barron is a conservative, libertarian, and registered Republican.
Barron supports same-sex marriage, including being in a same-sex marriage himself. He said about the issue of marriage that "I opposed the federal marriage amendment because I do not believe we should federalize marriage," and "Marriage is and always has been a state issue. The last thing I want is for some federal court to impose a tortured Roe v. Wade law on gay marriage that will make sure that this issue is never resolved."
On the issue of the Employment Non-Discrimination Act he said that "We believe it isn't the proper role of a limited federal government and that it is a solution in search of a problem. The truth is that the private industry has been way ahead on protections and benefits for gay and lesbian Americans."
Barron lives in Washington, D.C. with his husband
Shawn R. Gardner
, to whom he has been legally married since 2010.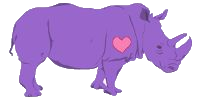 1974 – We're not sure of the exact date but sometime in December 1974, two Boston Gay rights activists, Bernie Toal and Tom Morganti, created a symbol of Gay pride. It was not to have lasting influence but it's damned cute and certainly speaks to the creativity that occurred in the years following the Stonewall uprising. The symbol was the purple rhino. The entire campaign was intended to bring Gay issues further into public view. The rhino started being displayed in subways in Boston , but since the creators didn't qualify for a public service advertising rate, the campaign soon became too expensive for the activists to handle. The ads disappeared, and the rhino never caught on anywhere else. As Toal put it, "The rhino is a much maligned and misunderstood animal and, in actuality, a gentle creature. But when a rhinoceros is angered, it fights ferociously." At the time, this seemed a fitting symbol for the Gay rights movement. Lavender was used because it was a widely recognized Gay pride color and the heart was added to represent love and the "common humanity of all people." The purple rhinoceros was never copyrighted and is in the public domain.


1977 – On this date Quebec becomes the first jurisdiction (larger than a city or county) in the world to prohibit discrimination based on sexual orientation. The Quebec Charter of Rights and Freedoms prohibits discrimination in employment, housing, certain services and other activities in the public and private sectors.

1980 – The Massachusetts Supreme Court overturns "lewd and lascivious conduct" convictions for solicitations at a rest stop because the place was widely known to be a homosexual meeting spot


2000 – The Supreme Court of Canada finds in favor of the Crown in the Little Sister's Book and Art Emporium v. Canada obscenity case. However, they found that the way the law was implemented by customs officials was discriminatory and should be remedied, an opinion they suggested would avail the bookstore in any further legal battles

DECEMBER 16 →
[{(o)}]|[{(o)}]|[{(o)}]|[{(o)}]| [{(o)}]|[{(o)}]