March 14
[{(o)}]|[{(o)}]|[{(o)}]|[{(o)}]| [{(o)}]|[{(o)}]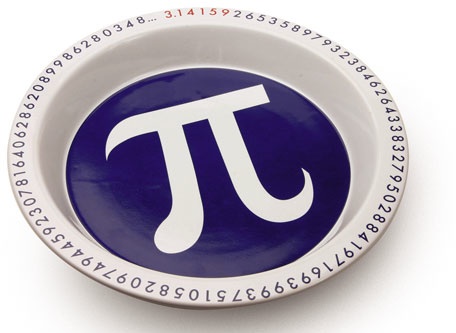 Pi Day is a holiday held to celebrate the mathematical constant π (pi). Pi Day is observed on March 14th (3/14), due to π being roughly equal to 3.14. The Pi Minute is also sometimes celebrated on March 14 at 1:59 p.m. If π is truncated to seven decimal places, it becomes 3.1415926, making March 14 at 1:59:26 p.m. Pi Second (or sometimes March 14, 1592 at 6:53:58 a.m.).
The first Pi Day celebration was held at the San Francisco Exploratorium in 1988, with staff and public marching around one of its circular spaces, and then consuming fruit pies; the museum has since added pizza pies to its Pi Day menu. The founder of Pi Day was Larry Shaw, a now retired physicist at the Exploratorium who still helps out with the celebrations. The Massachusetts Institute of Technology often mails out its acceptance letters to be delivered to prospective students on Pi Day.
Some also celebrate Pi Approximation Day in addition to Pi Day, which can fall on any of several dates:

April 26: The Earth has traveled two radians of its orbit by this day (April 25th in leap years); thus the entire orbit divided by the distance traveled equals pi
July 22: 22/7 in the more common day/month date format, an ancient approximation of pi
November 10: The 314th day of the year (November 9 in leap years)
December 21 1:13 p.m.: The 355th day of the year (December 20 in leap years), celebrated at 1:13 for the Chinese approximation 355/113
On Pi Day, 2004,
Daniel Tammet
calculated and recited 22,514 decimal digits of pi.
Finally, Albert Einstein was born on Pi Day, 1879.

1778 – Gotthold Frederick Enslin was the first American soldier dismissed from the army for homosexuality.

1848 – Virginia changes the penalty for sodomy to 1-5 years for free persons and keeps the death penalty for slaves.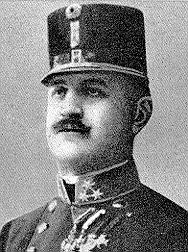 1864 – Alfred Redl (d.1913) was an Austrian officer who rose to head the counter-intelligence efforts of Austria-Hungary. He was one of the leading figures of pre-World War I espionage. His term in office was marked by innovation, and he used very advanced technology for the time to ensnare foreign intelligence agents. But he was also a spy for the Russians.
Alfred Redl was born in Lemberg, Galicia. His father was a railway clerk, and Alfred was the ninth child in a poor family that would grow even larger. On March 14, 1881, his seventeenth birthday, Redl joined the Austro-Hungarian Army. He was a good student and eventually won a place in the Imperial War College. Whereas others chafed under the discipline of the all-male army, Redl thrived in the homosocial environment. He made the army his true home.
On October 1, 1900, he joined the Counterintelligence Corps. He became responsible for recruiting, training, and dispatching agents for spy missions. In 1907, Redl was appointed Chief of Intelligence for the Army. During a tenure that lasted until 1912, he was known as an innovator: he was among the first to record conversations (on early wax cylinders), to use secret cameras, to adopt a systematic policy to intercept mail, to dust for fingerprints, and to "shadow" suspects. Redl also spearheaded a collaborative exchange of intelligence with Germany and trained an entire generation of Austro-Hungarian spymasters.
Redl's career had two extreme handicaps: money problems and the need to hide his sexuality. The army did not pay its officers well, but nevertheless expected them to live at a level befitting their status. Redl, as it happened, had expensive tastes in everything. His everyday financial life was killing debt.
The stress of Redl's situation was heightened because he was homosexual and had to hide that career-ending fact at all costs. One method he used to deflect suspicion of his sexual orientation during his time in Kazan was to pay court to a (supposedly) married woman. Her reluctance to commit while "married" and Redl's need for a "safe" woman made for a perfect match.
When the Russians discovered Redl was a homosexual, he became doubly vulnerable. The Russians moved in to offer a deal for money and silence. The homosexual, debt-ridden Redl was blackmailed (and bribed) into spying for Russia and betraying his country, his Army, and his Emperor.
Redl was already a veteran of a long and active sexual life when he met and fell in love with Stephan Hromodka. A handsome young cavalry officer, Hromodka had tastes and requirements as extravagant as Redl's and proved to be an expensive obsession. Although Redl and Hromodka both explained that their extravagant lifestyles were made possible by family money, Redl had to sell more and more information to the Russians to finance the arrangements.
When the couple attended public and official functions, Redl introduced Hromodka as his nephew. No one ever challenged him. If anyone had become suspicious about Redl's marital status and the constant presence of a handsome young cavalry officer who might or might not be his nephew, he could cite army regulations: officers had to obtain permission to marry, and there was a long waiting list because, at any one time, half the officers of the General Staff had to be single.
When Redl was transferred to Prague, Major Maximilian Ronge, one of his protégés, became head of counterintelligence in Vienna. Redl had trained Ronge in every technique he had developed and adopted.
Early in April 1913, Ronge received word from his counterpart in the German General Staff about a suspicious letter. Addressed to Herr Nikon Nizetas, c/o General Delivery, Vienna, the letter, unclaimed in Vienna, had been returned to Berlin and opened by the German secret police. The envelope contained the substantial sum of 6,000 crowns and the addresses of espionage centers in Paris and Geneva. The Germans suspected that they had picked up the trail of an important spy.
Ronge then ordered a stakeout at the General Delivery office in Vienna. In early May, two more letters for Herr Nikon Nizetas arrived in Vienna. Ronge's men patiently waited for the mysterious Herr Nizetas to arrive to pick up his mail.
In May Redl travelled to Vienna. He sttopped by the Post Office to pick up the mail he knew would be waiting for Herr Nikon Nizetas.
Ronge's men were able to track "Herr Nizetas" to the Hotel Klomser. Only then did they realize that Herr Nizetas was, in reality, their own Colonel Redl. In one of the classic reversals in the annals of international intrigue, Redl had been caught not only by the very men he trained but also by his own methods.
On the evening of May 24, 1913, the General Staff sent four officers to Redl's room in the Hotel Klomser. Their mission was to find out how much damage Redl had done and who assisted him. They were also instructed to ensure that he would cease to be a problem. Under questioning, Redl reportedly admitted he had spied for Russia since autumn 1912. He claimed that he had been driven to it by the costs of his lifestyle, including keeping Stefan Hromodka.
With the implicit understanding that Redl himself would take the necessary steps, the officers left a loaded Browning pistol on Redl's table and exited his hotel room. Outside on the street just after midnight, they waited until they heard the expected gunshot.
In his suicide note of May 25, 1913, Redl wrote: "Passion and levity have destroyed me. I pay with my life for my sins. Pray for me."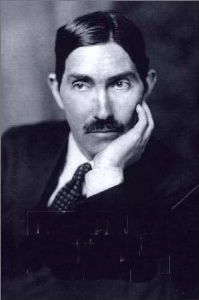 1879 – Harold Monro (d.1932) was a British poet, the proprietor of the Poetry Bookshop in London which helped many famous poets bring their work before the public.
Monro was born in Brussels, but his parents were Scottish. He was educated at Radley and at Caius College, Cambridge. His first collection of poetry was published in 1906. He edited a poetry magazine, The Poetry Review, which was to be very influential. In 1912, he founded the Poetry Bookshop in Bloomsbury, London, publishing new collections at his own expense and rarely making a profit, as well as providing a welcoming environment for readers and poets alike. Several poets, including Wilfred Owen, actually lodged in the rooms above the bookshop. Monro was also closely involved with Edward Marsh in the publication of the Georgian Poetry series, which the Poetry Bookshop published.
Although homosexual, he married before World War I, but he and his wife separated and were divorced in 1916. In 1917, he was called up for military service, a very unhappy experience for him. His health soon gave way, and he returned to run the Poetry Bookshop in 1919. He was not a mainstream war poet, but did occasionally write about the subject.
After the War, Monro wrote his somewhat trenchant overview Some Contemporary Poets (1920) (though this was not published by the Poetry Bookshop).
In 1920, he married his long-standing assistant, Alida Klementaski. Their relationship seems to have been an intellectual rather than a physical one. Monro continued to suffer from alcoholism, which contributed to his early death.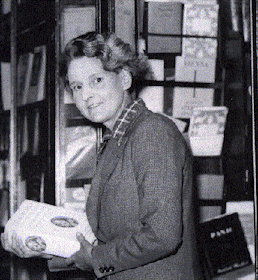 1887 – The American intellectual Sylvia Beach was born on this date (b. 1962). Beach was one of the leading expatriate figures in Paris between World War I and II and started the Shakespeare and Company bookshop in Paris.
While doing research at the Bibliothèque Nationale, Sylvia Beach found the name of Adrienne Monnier's bookshop in a French literary journal and decided to seek out the little store on the rue de l'Odéon. There she was warmly welcomed by the owner who, to her surprise, was a plump fair-haired young woman wearing a garment that looked like a cross between a peasant's dress and a nun's habit, "with a long full skirt ... and a sort of tight-fitting velvet waistcoat over a white silk blouse. She was in gray and white like her bookshop." Although Sylvia was dressed in a Spanish cloak and hat, Adrienne knew immediately that she was American. At that first meeting Adrienne declared, "I like Americans very much." Sylvia replied that she liked France very much — and so began an intimate relationship that lasted until Adrienne's suicide in 1955.
She regularly attended the readings by authors such as André Gide, Paul Valéry and Jules Romains. Inspired by the literary life of the Left Bank and by Adrienne's efforts to promote innovative writing, Sylvia dreamed of starting a branch of Adrienne's book shop in New York that would offer contemporary French works to American readers. Since her only capital was $3,000 which her mother gave her from her savings, Sylvia found that she could not afford such a venture in New York. However, Paris rents were much cheaper and the exchange rates favorable, so with Adrienne's help, Sylvia opened an English language bookstore and lending library that she named Shakespeare and Company. Four years before she opened her shop, Adrienne had been among the first women in France to found her own bookstore.
Shakespeare and Company quickly attracted both French and American readers—including a number of aspiring writers to whom Sylvia offered hospitality and encouragement as well as books. As the franc dropped in value and the favorable exchange rate attracted a huge influx of Americans, Sylvia's shop flourished and soon needed more space. In May 1921, Shakespeare and Company moved to 12 rue de l'Odéon, just across the street from Adrienne's Maison des Amis des Livres. Shakespeare and Company gained considerable fame after it published James Joyce's Ulysses in 1922, as a result of Joyce's inability to get an edition out in English-speaking countries. Beach would later be financially stranded when Joyce signed on with another publisher, leaving Beach in debt after bankrolling, and suffering severe losses from, the publication of Ulysses.
Shakespeare and Company experienced difficulty throughout the Great Depression of the 1930s, but it managed to keep afloat by the generosity of Beach's circle of wealthy friends, including Bryher. In 1936 when Sylvia Beach thought that she would be forced to close her shop, André Gide organized a group of writers into a club called Friends of Shakespeare and Company. Subscribers paid 200 francs a year to attend readings at Shakespeare and Company. Although subscriptions were limited to a select group of 200 people (the maximum number the store could accommodate), the renown of the French and American authors participating in readings during those two years attracted considerable attention to the store. Sylvia Beach recalled that by then, "we were so glorious with all these famous writers and all the press we received that we began to do very well in business". Shakespeare and Company remained open after the fall of Paris, but by the end of 1941, Sylvia Beach was forced to close.
Sylvia Beach was interned for six months during World War II, but she kept her books hidden in a vacant apartment upstairs at 12 rue de l'Odeon. Symbolically, Ernest Hemingway liberated the shop in person in 1944, but it never re-opened for business.

1890 – Wyoming amends its sodomy law to prohibit fellatio, but not cunnilingus. The maximum penalty for sodomy also is reduced from life to 5 years.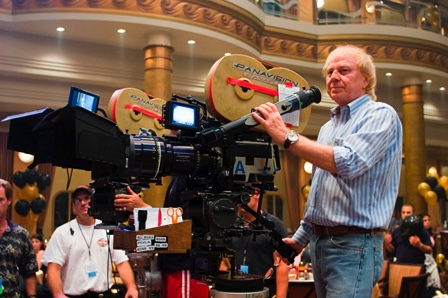 1941 – Today's the birthday of German director, screenwriter and producer, Wolfgang Petersen. Born in Emden, he studied theatre in Berlin and Hamburg and attended the Film and Television Academy in Berlin. His films include Das Boot (1981), The Neverending Story (1984), Enemy Mine (1985), Outbreak (1995), Air Force One (1997), The Perfect Storm, Troy, and Poseidon.
He's remained incredibly mum about his sexuality even though one of his first efforts was the 1977 Die Konsequenz, a b/w 16 mm adaptation of Alexander Ziegler's autobiographical novel of homosexual love, a movie considered "one of the best `70s gay dramas". In its time, the film was considered so radical that when first broadcast in Germany, the Bavarian network turned off the transmitters rather than broadcast it. As the 1980s began, he made the jump to action films, which occasionally featured straight heroes and a few who would ponder and dare fate itself.
His next feature was the World War II epic Das Boot, released in early 1982. The film chronicles the experiences of a German submarine crew engaged in the "Battle of the Atlantic". Though not a financial success, the film received positive reviews and was nominated for six Academy Awards, two of which (for Best Director and Best Adapted Screenplay) went to Petersen himself.
After The NeverEnding Story (1984), Petersen's first full-blown Hollywood effort (although filmed at the Bavaria Film Studios complex in Germany), he finally hit his stride in 1993 with the assassination thriller In the Line of Fire. The 1997 Petersen blockbuster, Air Force One, did very well at the box office, while getting a mix of opinions from movie critics.
If he is gay he deserves a some scorn for completely obscuring the relationship between Achilles and Patroclus in his swords and sandals epic Troy.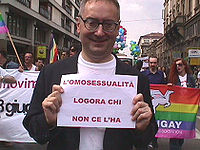 1955 – Franco Grillini is an Italian politician and Italy's most prominent gay rights activist.
He was born in Pianoro, Province of Bologna. During the 1970s, he took part in student political movements. He attended the University of Bologna, graduating in 1979 with a degree in education, and subsequently became a psychologist, psychotherapist, and journalist. He was 27 years old and engaged to a woman when he came out.
Grillini entered politics in the 1970s with the Proletarian Unity Party; in 1985 he ran as a Communist Party candidate in the province of Bologna. From 1991 to 2001 he held continuous membership of the Ministry of Health's "National Council for the Fight against AIDS". In 1999 he was named president of the Italian Ministry for Equal Opportunities' "Commission for the Rights and Equal Opportunities of Homosexual People". Following the dissolution of the Communist Party, he joined the Democratic Party of the Left, which later became Democrats of the Left. He was first elected to the Italian Parliament in 2001, and re-elected in 2006.
Among the legislation Grillini has proposed is a civil union law similar to the French PACS and adding sexual orientation and gender identity to the anti-discrimination article of the Constitution of Italy.
On June 28, 1982, Grillini helped found the Circolo Omosessuale Ventotto Giugno in Bologna, the first gay group to receive government funding. This group would develop into the national group Arcigay, Italy's leading gay organization, founded in 1985. Grillini was its secretary for two years before becoming its President in 1987. In 1988, he called a special session of Arcigay for the purpose of recognizing the presence of lesbians in the organization. Since 1998, he has been Honorary President of Arcigay.
He has also founded LILA (Italian League for the Fight Against AIDS), in 1987; LINFA (Italian New Families League - originally LIFF, Italian Common-Law Families League), which aims to promote legislation for the legal recognition of homosexual and heterosexual partnerships, in 1997; and NOI (Italian Gay News), Italy's first gay news agency, of which he remains the editor, on May 29, 1998.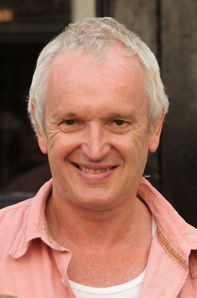 1956 – Sean Mathias is a British theatre director, film director, writer and actor. He was born in Swansea, south Wales. He is best known for directing the film, Bent, and for directing highly acclaimed theatre productions in London, New York, Cape Town, Los Angeles and Sydney. He has also had a notable professional and personal partnership with the actor, Sir Ian McKellen.
Mathias began his career as an actor, making his first appearance on screen in an episode of the cult BBC TV series, Survivors, in 1977 in a small role. In the same year, he played an Irish Guards lieutenant in the film, A Bridge Too Far.
In 1978, Mathias appeared in a production at the Edinburgh Festival Fringe, during which time he met the actor, Ian McKellen, who subsequently became his partner of about nine years.
His acting career continued into the 1980s but his greatest achievements have come in directing and writing. Mathias's play, Cowardice, was produced at the Ambassadors Theatre in London in 1983, starring McKellen. Despite poor reviews, he was undeterred and followed it with Infidelities, A Prayer For Wings, Poor Nanny (1989), and Swansea Boys (1990). His writing also includes a novel, Manhattan Mourning, published in 1988, and the BBC TV film, The Lost Language of Cranes (1992).
In 1999, he directed a revival of Bent, the award-winning play by Martin Sherman that had opened on Broadway in 1979 starring McKellen. Performed as a benefit, this performance featured McKellen, Richard E Grant, Ian Charleson and Ralph Fiennes. After receiving critical acclaim, Mathias directed a full run in 1990 with McKellen alongside Paul Rhys and Christopher Eccleston.
Buoyed by this success, Mathias went on to direct hit shows in both London and on Broadway. Mathias directed his first Stephen Sondheim musical, A Little Night Music, at the National Theatre in 1995, with Judi Dench and Sian Phillips. He worked with Phillips again in 1997, directing her as Marlene Dietrich in Marlene.
Mathias has been based in South Africa since 1997 after visiting the country with the National Theatre in 1994 for a series of workshops. He has continued to direct occasional plays in London, the US and elsewhere.
Despite his focus on theatre direction, Mathias is also known as a film director because of his first - and currently only - feature film, Bent (1997), based on the play that propelled him to success.
In 2009 Mathias directed two very different, high-profile West End smash hits: a dream cast revival of
Waiting for Godot
starring Sir Ian McKellen and Sir
Patrick Stewart
, and
Breakfast at Tiffany's
starring
Anna Friel
.

1962 – The Arizona Supreme Court upholds the fellatio conviction of a man with a teenage male. He acknowledged being Gay and said that the arresting police might be, too.

1963 – Nevada prohibits the release of anyone convicted under the "crime against nature" law unless certified by psychiatrists as not harmful to the health, safety or morals of others.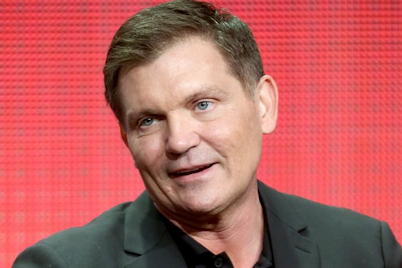 1965 – Kevin Williamson is an American screenwriter, producer, director and former actor, best known for the horror films Scream, I Know What You Did Last Summer and The Faculty, as well as the popular television series Dawson's Creek and The Vampire Diaries. Williamson's new television show, The Following premiered as a 2012-13 mid-season show on Fox.
He told Entertainment Weekly interviewer Melissa Maerz, "When I was growing up, my mom and dad took me to the Poe museum in Richmond, Virginia. It was a little house downtown, and 'The Raven' was written on the walls. You had to move from room to room to read the whole story. I thought it was the coolest thing in the world."
Inspired by the March 9, 1994, episode of the newsmagazine Turning Point on Danny Rolling, a serial killer in Gainesville, Florida, who preyed on college students, Williamson wrote a horror movie script, originally titled Scary Movie. Its characters had seen many classic horror movies (e.g. A Nightmare on Elm Street, Halloween) and knew all the clichés. Miramax bought the script for $400,000 for their new Dimension Films label in the spring of 1995. Directed by Wes Craven, the film was renamed Scream, and released in The United States on December 20, 1996. It became a commercial blockbuster and critical success—ultimately drawing $173 million in ticket sales worldwide.
Paul Stupin, an executive at Columbia Tri-Star Television, read Scream after the bidding war for the script and was convinced Williamson was just the man to create a television series for his company. The result was Dawson's Creek, a semi-autobiographical tale set in a small coastal community not unlike Oriental. Williamson was the model for the title character, Dawson Leery, a hopeless romantic who is obsessed with movies—especially those of Steven Spielberg. Joey Potter, the platonic girl-next-door, was based on a real life friend of Williamson's when he was young.
Williamson has said that he knew he was gay "as far back as [he] can remember." He came out to his friends and family in 1992.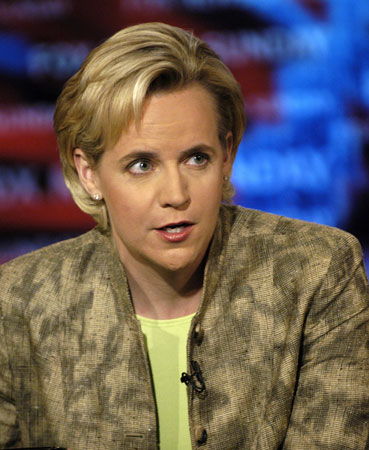 1969 – On this date Dick Cheney's daughter Mary Cheney was born. She is openly lesbian, has voiced support for same-sex marriage, and has been credited with encouraging her father to support same-sex marriage as well - although she waited too long to do so.
Mary Cheney has been in a long-term relationship with Heather Poe, a former Park Ranger and UPS Manager. In December 2006, Cheney was reported to be pregnant with her first child. On April 4, 2007 Dick Cheney reported that he was expecting a grandson. "I'm looking forward to the arrival of a new grandson." On May 23, 2007, Mary Cheney gave birth to a son in Washington, D.C. Mary Cheney delivered her second child, a girl, November 19, 2009.[
For many years Cheney worked for Coors Brewing to clean up that company's image in the gay Community after decades of Coors-connected giving to right-wing, Gay-opposing organizations and foundations.
However, she remained publicly silent in 2004 while the Bush/Cheney administration actively called for the passage of a constitutional amendment to bar Marriage Equality—that is, to specifically write in to the United States Constitution the second-class status of one class of people. It was not until 2006 that she publicly voiced her opposition.
Gay rights advocates criticized her for waiting until two years after the 2004 election to voice her disapproval of George W. Bush's positions on gay rights. Noted gay columnist Dan Savage referred to her in his column as a "useless dyke." During Mary Cheney's May 19, 2006, appearance on The Late Show with David Letterman, Letterman addressed some of the issues raised by the gay community. He questioned Cheney on why she waited two years after the 2004 election to speak publicly about gay marriage and rights. He also asked whether she had any input on her father's administration regarding gay issues. Cheney responded that she did not, and that it is not her job to do so.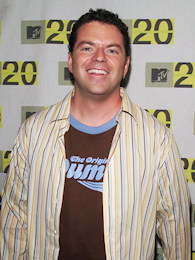 1971
–
Dave Holmes
is a television personality who gained national attention as the runner-up on MTV's first
Wanna Be a VJ
contest in 1998. From the beginning, he distinguished himself from other candidates with an encyclopedic knowledge of music trivia.
Despite his loss to Jesse Camp, MTV hired Holmes to conduct celebrity interviews. He went on to host several other MTV shows, including 120 Minutes, a Real World reunion special, and the popular Say What? Karaoke until 2001. His MTV career lasted about two years longer than Camp's.
Post-MTV, Holmes co-hosted Court TV's Saturday Night Solution programming block, and FX's DVD on TV. In 2005 he hosted the CBS summer series Fire Me...Please. Holmes has also appeared on numerous programs on VH1, including Best Week Ever, Super Secret Movie Rules and 100 Greatest One Hit Wonders of the 80s. He has also appeared on The Andy Dick Show, Comedy Central's Reno 911!, The Hughleys, and he appeared as a reporter in the 2005 film Fantastic Four.
On July 7, 2007, he co-hosted Bravo's coverage of the Live Earth Concerts with Karen Duffy. He also recently appeared on Most Annoying People of 2008 on BBC.
Holmes came out as a gay man in Out magazine in 2002 and is in a relationship with singer-songwriter Ben Wise.
On September 23, 2010, Holmes contributed a video to the "It Gets Better" project, spearheaded by advice columnist and gay rights activist Dan Savage.

1971 – An estimated 2,000 people march on the New York state capitol in protest of anti-gay and anti-lesbian laws and policies.

1975 – Johan Paulik, born in Slovakia, Czechoslovakia as Daniel Ferencik, is a Czech pornographic film star who makes films exclusively for Bel Ami Productions. Like all stars for Bel Ami, which specializes in gay pornography, he was in his mid-twenties but he looked to be anywhere from 17-19 years old, with little to no body hair, a muscular body, a very boyish face, and a larger-than-average penis (18 cm).
Paulik's career began as a professional dancer. In 1993, he was discovered by American Bel Ami photographer George Duroy in Bratislava and photos were taken of him, which were soon followed by homosexual porn films. He got his first role in 1994 in the hardcore porno Sauna Paradiso, the second in Lukas' Story followed shortly thereafter. In 1997 the erotic illustrated book Photos of Johan was published in Germany.
In the first few years Paulik's hardcore films were not allowed to be sold or rented in Europe, but they have also been available here since 2001.
As part of the appeal of Bel Ami films, Paulik maintains his heterosexuality, proclaiming that he enjoys sex with men not because he is a homosexual, but because in Prague there is a more open-minded attitude about sexuality. It is the alleged appeal of watching "heterosexual" boys have sex with one another that has made his films (including Sauna Paradiso, his biggest seller to date) such huge successes.
He frequently co-starred with Lukas Ridgeston, with whom he is friends off camera.
He now works behind the scenes at Bel Ami as a director, editor and cameraman (through 2010). Although retired as a performer, Johan often cameos in the behind-the-scenes documentaries he films and edits. Often these are compiled for DVD release, such as in the "Johan's Journals" series.


1977 – Windsor, Ontario becomes the third Canadian city council to pass resolution banning discrimination against gay and lesbian city employees.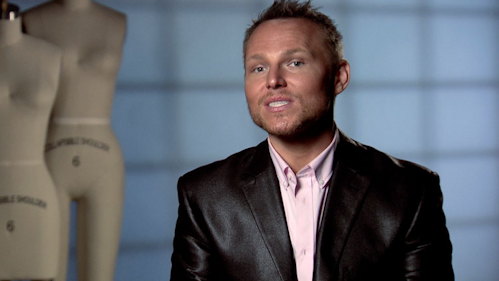 1979 – Jonathan Kayne Gillaspie is an American fashion designer, specializing in beauty pageant gowns. He was a contestant on the third season of the Bravo reality series Project Runway after being rejected during second-season auditions.
Gillaspie earned a full scholarship to Volunteer State Community College, where he studied pre-veterinarian medicine. While working at a veterinary clinic for four and a half years, he took a second job as a sketch artist at a local pageant boutique in Tennessee. Gillaspie quickly became enamored with fashion, changed his major and transferred to the Fashion Institute of Technology (FIT) in New York City. In 2002, he won the Critics Choice Award at FIT for evening wear and graduated magna cum laude. He moved back to Nashville after graduation and opened Kayne's Clothing Boutique, where he created custom ballroom dance costumes, evening wear, and wardrobe for the country music industry.
In 2003, the openly gay Gillaspie and his former partner bought Southern Charm/Alter Ego, an established formal wear and pageant store in Norman, Oklahoma. Gillaspie and the store were both featured on an episode of the MTV reality series Tiara Girls. In December, 2005, he dressed the entire top five teens and the winner and first runner up in the Miss Oklahoma U.S.A. pageant.
Gillaspie is no longer associated with Southern Charm/Alter Ego. He now works out of his studio in Norman and travels extensively showcasing his private collection, his exclusive line with WOW prom and pageant, and his shoe line through Benjamin Walk.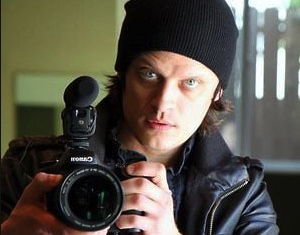 1979 – Steven Greenstreet is an American documentary filmmaker, known for the controversial film, 8: The Mormon Proposition, which was selected to premiere at the 2010 Sundance Film Festival. Currently residing in New York City, he has also worked as a video investigative journalist for The Huffington Post Investigative Fund and a video producer for the US State Department.
The premiere of 8: The Mormon Proposition (2010) at Sundance was met with a lengthy standing ovation despite the intense controversy surrounding it. The film was inspired by ballot measures like California's "Prop 8," designed to legally prohibit same-sex marriage. Addressing the estimated $22 million Mormons had raised along with internal church documents, the film unravels an extensive campaign carried out by The Church of Jesus Christ of Latter-day Saints (LDS Church) with intent to influence California's voters.
Contrasting hard statistics with emotionally charged testimonials from gays and families, 8: The Mormon Proposition reveals the detrimental effect of the LDS church's persistent stance on homosexuality.
The church has declined all of the filmmakers' requests for interviews; LDS spokesman Michael Purdy has commented on the matter, "We have not seen '8: The Mormon Proposition.' However, judging from the trailer and background material online, it appears that accuracy and truth are rare commodities in this film. Clearly, anyone looking for balance and thoughtful discussion of a serious topic will need to look elsewhere."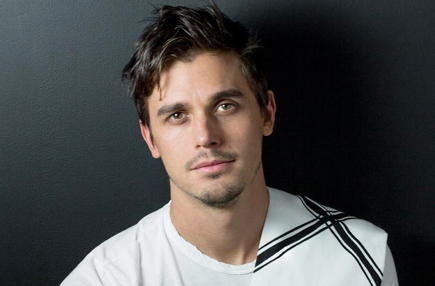 1984 – Antoni Porowski is a Polish-Canadian television personality, actor, chef and model. He is known for his role as the food and wine expert on the Emmy award-winning Netflix series Queer Eye.
Porowski was born in Montreal, Quebec to Polish parents after they emigrated to Canada with his two older sisters. His father is a physician. He grew up speaking Polish, English, and French. He and his parents moved to Glade Springs, West Virginia when he was twelve, and he lived between there and Montreal throughout his high school years before finally returning to Montreal to attend Marianopolis College and then university. His mother and Porowski do not have a good relationship as brought out in season four of Queer Eye.
Post-graduation from Concordia University with a bachelor's degree in Creative Arts, Porowski moved to New York City to study acting at the Neighborhood Playhouse School of the Theatre, from which he graduated in 2011. He taught himself to cook by referring to his grandmother's cooking techniques. He is also a close friend of the original
Queer Eye
's first season cooking and sommelier
Ted Allen
who was a mentor.
Upon moving to New York City, Porowski began auditioning for various acting roles. He has stated that being Polish made it difficult for him to find work, which at the time made him consider anglicizing his last name. He has landed roles in movies such as Elliot Loves (2012), Daddy's Boy (2016), The Pretenders (2018), and as the lead officer in a 2014 episode of TV series The Blacklist. Porowski was also featured in the 2015 short docudrama about the Vinnytsia massacre, To My Father, as Adam Bandrowski. The short film was part of the 2016 Cannes Film Festival's Short Film Corner.
In the meantime, he worked in food service to cover his rent, first working as a busboy at a family-run Polish restaurant. He worked his way up in the restaurant industry, working as a waiter and sommelier, eventually managing a Bond Street sushi restaurant. Porowski lives in the same neighborhood as Ted Allen, the original Queer Eye food and wine expert, and current host of Food Network cooking competition Chopped. The two became friends, and for a time Porowski worked for Allen as a personal chef.
In December 2017, it was announced that Porowski would play the role of food and wine expert in the Netflix revival of Queer Eye, which aired in February 2018. The second season of the show was released in June 2018.
In April 2018, Porowski signed a deal with Houghton Mifflin Harcourt for his first cookbook, released in Spring 2019. In June 2018, he announced that he would be opening The Village Den, a fast-casual restaurant in New York City's West Village. Additionally, Porowski deals vintage furniture.
Porowski states that his sexuality is "a little more fluid along the spectrum" and that he prefers not to label. He dated Joey Krietemeyer for more than seven years, but the relationship ended in October 2018. He confirmed via Instagram that December that he was dating Trace Lehnhoff. However, the two split after one year of dating. In October 2019, he confirmed via Instagram that he is dating Kevin Harrington.
Porowski and his Queer Eye costar Jonathan Van Ness trolled the internet by setting up a joint Instagram account, pretending to be a couple. Later they confirmed that there was nothing serious to it.
In the Queer Eye episode titled, "Lost Boy", Porowski revealed that he has struggled with addiction issues in the past.

1987 – The New York City AIDS Coalition to Unleash Power (Act Up) is formed as a direct-action group by Larry Kramer and some 300 other activists.

1990 – The Idaho Court of Appeals finds a privacy issue in sex in enclosed restroom stalls.

2012 – New York: On behalf of Sexual Minorities Uganda, the Center for Constitutional Rights files a lawsuit claiming that hate preacher Scott Lively violated international law with conspiracy to engineer a genocide of LGBT people in Uganda. In the summer of 2016 the case continued and a summary judgement hearing before Judge Ponsor was scheduled for September 14, 2016 in Springfield, Massachusetts. In June 2017, Ponsor dismissed the case due to lack of jurisdiction.

MARCH 15 →
[{(o)}]|[{(o)}]|[{(o)}]|[{(o)}]| [{(o)}]|[{(o)}]