May 28
[{(o)}]|[{(o)}]|[{(o)}]|[{(o)}]| [{(o)}]|[{(o)}]

Added 2021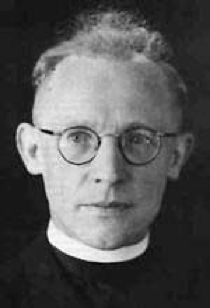 1904 – Leonhard Roth , also known as Leo, born in Saldenburg, (d.1960) was a German Catholic priest, a Dominican with the religious name Korbinian and, as a prisoner, a care-giver in the Dachau concentration camp. After the liberation from National Socialism, he was a pastor in Dachau and, as a delegate of the concentration camp priests of the Comité International de Dachau, set up the Dachau concentration camp memorial.
Roth, son of the master brewer Joseph Roth and his wife Anna, grew up in a conservative Catholic home. Like his brothers Franz and Joseph, he became a Catholic priest. He first attended the mission seminar in Schweiklberg Abbey and completed his school career at the Ordensgymnasium of the Dominican Province of Teutonia in Vechta in March 1924. He was given the name 'Brother Korbinian' by his Dominican superiors, and was clothed as a novice in the habit of the Order on September 26, 1924 and, after spiritual studies in Walberberg and Düsseldorf, was ordained a priest at the beginning of August 1931.
Roth worked as a pastor and leader of the Thomaskreis for young academics and was elected prior of the new study convention in Walberberg in November 1935. Critical sermons and lectures eventually brought the rhetorically gifted and well-known Roth into conflict with the Nazi regime. As part of the morality trials against members of the order and priests under National Socialism, Roth was also suspected of having committed criminal homosexual acts under Section 175 of the Criminal Code.
Roth fled to Switzerland on January 29, 1937, protesting his innocence from there and was expelled from the Dominican order at the end of June 1937. The Bonn Regional Court sentenced Roth to two years imprisonment for "moral misconduct" in early September 1937. In Konstanz, Roth was arrested by the German border police on March 5, 1941, after he had been deported by the Swiss authorities.
He spent the two-year prison sentence in the Rottenburg am Neckar prison and a few weeks later, on May 21, 1943 he was sent to the Dachau concentration camp, where he was given prisoner number 47,968. He got - unusual for a clergy prisoner - the black triangle which he was ordered by the Secret State Policeshould mark as " anti-social " prisoner. As a result, he was exposed to particular harassment from the camp SS.
Because of his helping and caring efforts, he was highly respected among the inmates. Together with 14 other imprisoned clergymen, from November 1944 he voluntarily looked after fellow inmates who had typhus. Only one other clergyman and he did not become infected with typhus and survived this mission. On April 29, 1945 Roth experienced the liberation of Dachau concentration camp by the US Army.
Roth continued to look after the sick prisoners who remained in the camp and was also active in pastoral care. When the former concentration camp was converted into the Dachau internment camp for captured Nazis after the liberation by the US Army, Roth took care of the imprisoned SS men after his appointment. He administered the sacraments to numerous SS men sentenced to death before their execution. He also had a camp church built there by former SS members.
Over 1,300 prisoners found their way back to the church through his work. The reentry into the Dominican province of Teutonia was initially denied. He was not rehabilitated until 1947. Commissioned by the Archdiocese of Munich from 1948 onwards, as curate, he looked after refugees and displaced persons who were now housed in the camp. However, his activity brought him to his physical and psychological limits in the early 1950s, so that in mid-October 1953, at the end of June 1955 and again in mid-December 1957, he asked for his release from the camp chaplaincy.
Roth campaigned vehemently with the city of Dachau and the state of Bavaria for the establishment of a concentration camp memorial and the preservation of the area on the former camp site in Dachau. As the German representative of the Comité International de Dachau, after the expellees had left the camp and moved into apartments, he campaigned for the camp area not to be re-occupied with homeless people, but to be rededicated as a concentration camp memorial. His views on the good camaraderie of spiritual and communist prisoners in the Dachau concentration camp and the denunciation of the renewed careers of former NSDAP members also brought Roth criticism during the political climate of the 1950s. Roth publicly protested against the Mayor of Dachau, Hans Zauner, who he accused of collaboration with the Nazi regime. This scandal brought Roth considerable rejection from the local population and the press. As a result, Roth was given leave of absence from his post from the end of March 1960 to the end of June 1960 with the option of continuing to work in pastoral care in a new post.
Auxiliary Bishop Johannes Neuhäusler , also a former Dachau inmate, wrote to the pastor of Landeck on July 30, 1960 asking for news of Roth, who had gone missing and who had last reported from there:
"... His nerves are so strained by the concentration camp years and by the overzealous concern for the welfare of his parishioners that there were difficulties and disputes of all kinds, so that we had to release him from his job and for 3 months on leave … Now we are worried … he has committed some crime on himself in desperation … ".
On August 15, 1960, his already decaying body was discovered in the Klostertal Alps near Braz. His death gave rise to much speculation in the press. Falling as a cause of death was considered the least likely, but murder was also considered a cause of death. However, the results suggest that the more likely causes of death were exhaustion or suicide.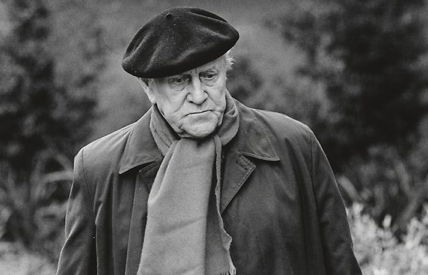 1912 – Gay Nobel prize-winning novelist Patrick White is born in Australia (d.1990). In addition to his 1973 Nobel Prize for Literature, White was the Australian poet laureate. He is widely regarded as one of the most important English-language novelists of the 20th century. From 1935 until his death, he published 12 novels, two short-story collections and eight plays. He wrote about homosexuality in one of his twelve novels, The Twyborn Affair and his 1981 autobiography Flaws in the Glass.
White spent two years working as a stockman at Bolaro, a 73-square-kilometre (28 sq mi) station near Adaminaby on the edge of the Snowy Mountains in south-eastern Australia. His parents felt that he should work on the land rather than become a writer and hoped that his work as a jackaroo would cause his artistic ambitions to fade. Although White grew to respect the land and his health improved, it was clear that he was not cut out for this life.
From 1932 to 1935, White lived in England, studying French and German literature at Cambridge University. White's homosexuality took a toll on his first term academic performance, in part because he developed a romantic attraction to a young man who had come to King's College to become an Anglican priest. White dared not speak of his feelings for fear of losing the friendship and, like many homosexual men of that period, feared that his sexuality would doom him to a lonely life. Then one night, the student priest, after an awkward liaison with two women, admitted to White that women meant nothing to him sexually. This became White's first love affair.
In 1936 White met the painter Roy de Maistre, 18 years his senior, who became an important influence in his life and work. The two men never became lovers, but remained firm friends. In Patrick White's own words "He became what I most needed, an intellectual and aesthetic mentor". They had many similarities. They were both homosexual; they both felt like outsiders in their own families. They also both appreciated the benefits of social standing and connections. Patrick White dedicated 'Happy Valley' (1939) to de Maistre, and acknowledged de Maistre's influence on his writing. In 1947 de Maistre's painting Figure in a Garden (The Aunt) was used as the cover for the first edition of White's The Aunt's Story. White also bought many of de Maistre's paintings for himself. In 1974 White gave all his paintings by de Maistre to the Art Gallery of New South Wales.
In 1937, White's father died, leaving him ten thousand pounds in inheritance. The fortune enabled him to write full-time in relative comfort. Two more plays followed before he succeeded in finding a publisher for his first novel Happy Valley. The novel was received well in London, but poorly in Australia.
Towards the end of the 1930s, White spent time in the United States, including Cape Cod, Massachusetts, and New York City, where he wrote The Living and the Dead. By the time World War II broke out, he had returned to London and joined the British Royal Air Force. He was accepted as an intelligence officer, and was posted to the Middle East. He served in Egypt, Palestine, and Greece before the war was over. While in the Middle East, he had an affair with a Greek army officer, Manoly Lascaris, who was to become his life partner.
After the war White once again returned to Australia, buying an old house in Castle Hill, now a Sydney suburb but then semi-rural. Here he settled down with Lascaris, the Greek he had met during the war. They lived there for 18 years, selling flowers, vegetables, milk, and cream, as well as pedigreed puppies. During these years he started to make a reputation for himself as a writer, publishing The Aunt's Story and The Tree of Man in the US in 1955 and shortly after in the UK.
In 1981, White published his autobiography, Flaws in the Glass: a self-portrait, which explored issues about which he had publicly said little, such as his homosexuality, and his refusal to accept the Nobel Prize personally.
White"s autobiography, Flaws in the Glass: A Self-Portrait is a work of such beauty and importance that it must be read by anyone who would understand how the gay experience, in the hands of a master craftsman, can be transformed into great art.
Patrick White died in Sydney on 30 September 1990.

1917 – Florida passes a law, separate from its "crime against nature" law, to outlaw "unnatural and lascivious acts." The penalty for it is a misdemeanor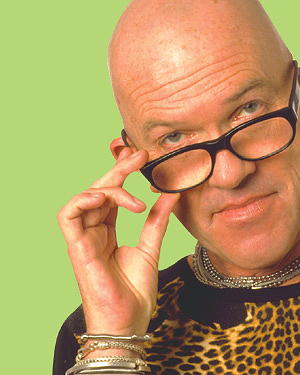 1947 – Richard Cawley is an English food writer, chef and fashion designer.
Cawley was born in the Yorkshire market town of Doncaster. He attended the local art school before gaining a place at the 'Ecole de la Chambre Syndicale de la Couture Parisienne', a fashion school in Paris founded by the great couturiers to carry on their most treasured traditions. During his time in Paris, he also studied life drawing at the 'Beaux Arts' school. After this introduction into the world of fashion, he moved on to London and after two more years of college was accepted into the Fashion School of the Royal College of Art.
Graduating with a master's degree with Distinction, Cawley was invited to work at the fashion house of 'Bellville Sassoon', designing couture and ready-to-wear collections, and clothes for many famous and royal ladies, especially Diana, Princess of Wales, for whom they designed many outfits including her engagement sailor suit and her 'going away' outfit.
After the Royal wedding, Cawley began to look around for new heights to scale. He decided to leave Bellville Sassoon, and when in 1984 he won the Mouton Cadet cookery competition in the Observer newspaper, he overnight exchanged a career in fashion for one in food.
Cawley has published several cookery books. He has written countless food, cookery and travel articles for many magazines and was for two years the food editor of OPTIONS. For several years he wrote regularly for YOU, a section of The Mail on Sunday.
Cawley has travelled extensively, particularly in the Far East. In 1987, with three other artists, he spent three months travelling around China, culminating in a major exhibition at the Royal Festival Hall and a 30-minute television programme for the BBC called "A China Scrapbook".
Cawley cooked frequently on Can't Cook, Won't Cook and Mixing It and has appeared regularly on BBC's cult programmes Ready Steady Cook.
He regularly appears in pantomime and has published a novel, The Butterfly Boy. He is openly gay.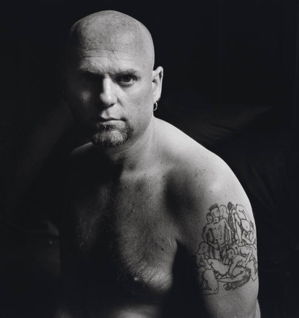 1956 – By writing the earliest novel to respond directly to AIDS, American author Paul Reed (d.2002) made several significant contributions to glbtq literature, especially as it struggled for relevancy during the early days of the AIDS epidemic. Reed's biography as it reflects his intimate experiences with the emergence and evolution of AIDS.
Born in San Diego, Reed attended his first gay pride parade in San Francisco in 1980, and moved to the city in July 1981. He remained in the Bay area for the remainder of his life.
Reed's move to San Francisco occurred one month after the Centers for Disease Control published "Pneumocystis Pneumonia: Los Angeles" in Morbidity and Mortality Weekly Report, the report that introduced the medical world to what would become known as AIDS.
Reed entered the Castro gay urban subculture as post-Stonewall gay liberation zeal gave way to the sobering realities of the AIDS epidemic. The sense of this change is reflected in his somewhat autobiographical novel Longing (1988), which narrates its protagonist's similar move to San Francisco. The specter of the epidemic looms within the novel and, indeed, permeates all of Reed's writing. This is a direct result of Reed's life experiences, for in addition to writing during the emergence of the HIV virus, Reed also survived the transformation of AIDS from an acute to a chronic condition.
Surviving until 2002, Reed lived to witness and benefit from progressive advances in antiretroviral therapies. More specifically, when Reed's T-cell count dropped to 120 in late 1987, he benefited from the Federal Drug Administration's approval of AZT, the reverse transcriptase inhibitor he credited for his recovery. Similarly, when Reed's viral load (the amount of HIV in the bloodstream) rose to an incredible 1.1 million in early 1996, his health was restored through the use of Saquinavir, the first protease inhibitor to receive FDA approval in 1995.
In addition to being a person living with AIDS, Reed participated in experimental HIV treatments, such as the Compound Q trials, which he recorded in his diary The Q Journal (1991).
Reed also experienced the waves of AIDS bereavement common to the early years of the pandemic, having lost his lover Tom in 1990 and several acquaintances, peers, and friends—notably his intimate long-term friend Cap in 1996.
Reed himself succumbed to complications of AIDS on January 28, 2002.

1962 – The U.S. Supreme Court reverses a lower court ruling that had overturned the sodomy conviction of a military officer caught in a public restroom.

1965 – Duane Simolke is an American writer based in Lubbock, Texas, who has authored The Acorn Stories, Degranon: A Science Fiction Adventure, Holding Me Together, The Return of Innocence (with Toni Davis), and New Readings of Winesburg, Ohio, based on the original Sherwood Anderson classic. He edited and co-wrote the spin-off The Acorn Gathering and donated the royalties of that work to the American Cancer Society. "Acorn" refers to a fictitious town somewhere in isolated west Texas.
Simolke (pronounced SMOKY) was born in New Orleans. Simolke grew up in Minden, the seat of Webster Parish, in north Louisiana. He attended a Baptist Church and graduated from Minden High School in 1983.
Simolke thereafter procured three academic degrees in English. Simolke's works have been published in a variety of journals, including nightFire, Mesquite, Caprock Sun, Midwest Poetry Review, and International Journal on World Peace.
Simolke is openly gay. According to his website:
"After a lifetime of denial, I finally began to accept my homosexuality — a process made even more difficult by my religious fundamentalist background and mindset. Numerous essays and poems rose from my inner conflicts. Much of that writing, along with some of my earlier works, would later become my book Holding Me Together. . . . All of my books reflect the reality of human diversity; if encountering gays or people of color bothers you, then you probably won't like most of my writing".
In 1997, Simolke founded the gay online newsletter "Rainbow Lubbock".

1971 – San Francisco bar Toad Hall opened at 482 Castro St. It was credited as an influence in the development of the Castro as a gay neighborhood, and would be closed three times due to fire.

1976 – The Nevada Supreme Court upholds the right of the state to introduce into evidence in "crime against nature" trials evidence of the defendant's masturbation in front of witnesses and possession of a pornographic film.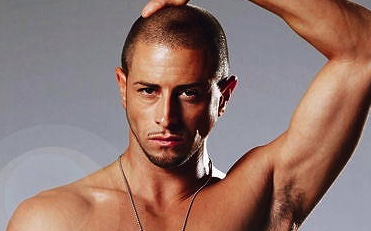 "Cosmo" centerfold (Click for full pic)
1977 – Brian Friedman is an American dancer and choreographer, and has created the choreography for many popular music artists - such as Britney Spears, Cher, Beyoncé Knowles and Mariah Carey – as well as for music videos, concert tours and television and film productions. He was the creative director of The X Factor UK, The X Factor USA and America's Got Talent.
Friedman was born in Highland Park, Illinois. He is Jewish. He began dancing at the age of 11 in his hometown of Scottsdale, Arizona, and appeared in various dance shows including Newsies, and Kids Incorporated. By the age of 16, he was responsible for his own dance studio. Friedman trained under Joe Tremaine, Kenny Ortega, Vince Patterson, and Twyla Tharp. As a young dancer, Friedman worked with such artists as Michael Jackson, Paula Abdul, Celine Dion, Melissa Etheridge, Salt N Pepa, and Patti LaBelle. He has been credited for providing choreography for films such as Charlie's Angels and Charlie's Angels: Full Throttle, among others.
He appeared in a nude photospread for Cosmopoltan's UK edition to raise awarenes for Everyman, Britain's leading male cancer campaign. (see pic)
Friedman has his own clothing and shoe line with Frontline in association with Capezio called "BeFree Clothing Inc." He resides in Los Angeles and London. Although he does not discuss he sexuality, he has appeared at functions with male "guests."


Revised 2021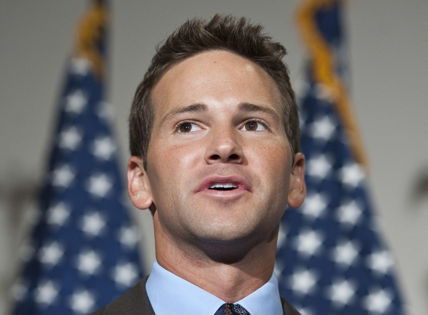 1981 – Aaron Schock is an American former politician who was Republican United States Representative for Illinois's 18th congressional district from 2009 until 2015. He was the first member of the U.S. Congress born in the 1980s; when he took his seat in 2009 he was the youngest member of Congress. Previously, Schock had served two terms in the Illinois House of Representatives, also as its youngest member.
Schock resigned from Congress in March 2015 amid a scandal involving Schock's use of public and campaign funds. A subsequent congressional ethics investigation "revealed that he used taxpayer money to fund lavish trips and events". In November 2016, a federal grand jury indicted him in connection with the scandal. After he pled not guilty, prosecutors reached an agreement with Schock in March 2019 whereby all charges against him were dropped. As part of the deal, Schock's campaign committee, Schock for Congress, pleaded guilty to a misdemeanor count of failing to properly report expenses.
Numerous media outlets, including The New York Times, The Washington Post, Gawker, Salon, Time, Business Insider, HuffPost, Politico, New York, Slate have all published articles about Schock's rumored homosexuality.
In 2009, Schock told Details that he was not gay.
In 2010, Salon published an article which discussed his choice of bright outfits and shirtless photos. The article went on to describe his politics as "rigidly homophobic". His choice of outfits was also covered by Gawker.
In 2012, Schock responded to The Huffington Post questions about his sexuality by stating, "I've said that before and I don't think it's worthy of further response. I think you can look it up."
In January 2014, journalist Itay Hod made a post on his personal Facebook page accusing a Republican congressman of voting against bills that would bolster equal rights for gays while getting caught by a reporter in the shower with another male and attending numerous gay bars. The post was subsequently covered by numerous media outlets, including The Atlantic, Salon, Gawker, New York, The New York Times, The Washington Post, and Time.
In March 2015, when former politician Barney Frank learned that Schock was resigning from congress, he asked Business Insider whether it was because he was outed. Frank went on to say that there had been a rumor floating around about Schock's sexuality, but he did not know whether it was true. The next day, Frank told The Daily Beast, "I don't know a lot of straight guys who go to the gym and parade around with their shirts off."
That same month, Schock's father stated that Schock was "a little different", due to the fact that he "wears stylish clothing and yet he's not gay … and he's not married and he's not running around with women …"
In April 2019, the online magazine Queerty reported that multiple people spotted Schock at the Coachella Valley Music and Arts Festival with several gay men, and also posted a video alleged to be Schock kissing and fondling one of those men. Schock's presence drew condemnation from gay activists due to his past political stances on gay issues.
In May 2020 he finally came out as gay, writing in a lengthy post on his website about the challenges of growing up in a religious household and saying he was wrong to oppose gay marriage.
"The fact that I am gay is just one of those things in my life in need of explicit affirmation, to remove any doubt and to finally validate who I am as a person," Schock wrote.

1987 – Barney Frank is the first US Congressperson to come out. In July 2012, he married his long-time partner, James Ready, becoming the first sitting member of Congress to marry someone of the same sex.

1990 – The Estonian Academy of Sciences History Institute sponsors the first international conference on homosexuality and other sexual minorities to be held in the USSR. British historian Jeffrey Weeks and Dutch sociologist Gert Hekma are among the attendees.


Added 2022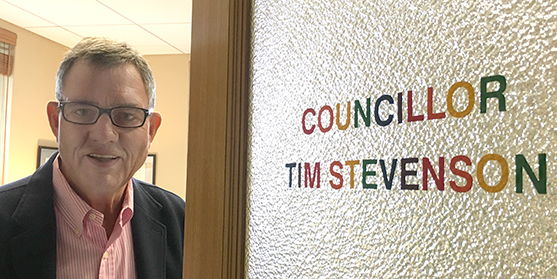 1996 – Tim Stevenson is elected to the Legislative Assembly of British Columbia. Stevenson, born 1945 in Vancouver, British Columbia, is a Canadian politician and United Church minister. He served as councillor on the Vancouver City Council, 2002 to 2018 as a member of Vision Vancouver. He was a founding member of Vision Vancouver.
In 1992 he was ordained by the British Columbia Conference of the United Church of Canada. Stevenson was the first openly gay person to be ordained in Canada. In 1993 he began his ministry at St. Paul's United Church in Burnaby. He also served as a board member at the First United Church in the Downtown Eastside for 10 years.
Stevenson has worked in the Philippines and South Africa. In 1991 he was a Canadian representative at the African National Congress Conference in Durban when Nelson Mandela was elected ANC party president. In 1994 he was an international observer in South Africa's first election after the fall of apartheid. Also in South Africa he has worked with the Black Liberation Gay and Lesbian Movement and other organizations that focus on social injustices.
In the 1996 Provincial election he was elected in Vancouver-Burrard to the Legislative Assembly of British Columbia as a member of the British Columbia New Democratic Party. He was the first openly gay MLA elected in British Columbia. He served as Parliamentary Secretary to the Minister of Health as well as the deputy speaker of the House. Between 2000 and 2001 he held a cabinet position as Minister for Employment and Investment. He was the first openly gay cabinet minister (either provincial or federal) in Canada.
In 2002 he was elected to the Vancouver City Council in British Columbia. As a member of the city council and board member of Tourism Vancouver, he is known for modernizing Vancouver's entertainment and tourism industry. When gay marriage became legalized in British Columbia, Stevenson performed the first legal gay weddings in the province.
In 2014 Stevenson represented the city of Vancouver as deputy mayor at the Sochi Olympics. He met with the President's Office of the International Olympics Committee urging them to add "sexual orientation" to the Olympic Charter. They subsequently did so.
Stevenson won re-election as a city councillor in the 2005 Vancouver municipal election as a member of Vision Vancouver, and again in the 2008 election and the 2011 election.
Stevenson's spouse for 14 years has been Gary Paterson, another minister and former moderator of the United Church of Canada. Stevenson and Paterson were legally married in 2004.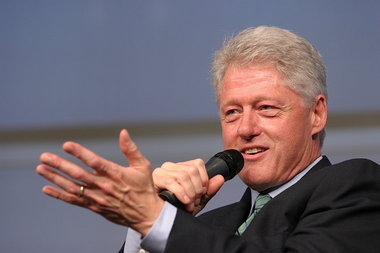 1998 – President Clinton signed an executive order forbidding discrimination based on sexual orientation in the federal civilian workforce and urged Congress to pass the Employment Non-Discrimination Act.

2003 – Texas Gov. Rick Perry, a Republican, signs the Texas Defense of Marriage Act which allows Texas to deny recognition of same-sex marriages or civil unions entered into in other states.

MAY 29 →
[{(o)}]|[{(o)}]|[{(o)}]|[{(o)}]| [{(o)}]|[{(o)}]