August 15
[{(o)}]|[{(o)}]|[{(o)}]|[{(o)}]| [{(o)}]|[{(o)}]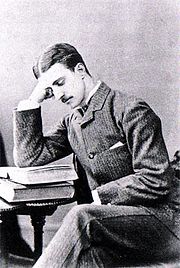 1857 – Montague Druitt (d.1888) was one of the suspects in the Jack the Ripper murders that took place in London between August and November 1888.
He came from an upper-middle class English background, and studied at Winchester College and the University of Oxford. After graduating, he was employed as an assistant schoolmaster at a boarding school and pursued a parallel career in the law, qualifying as a barrister in 1885. His main interest outside work was cricket, which he played with many leading players of the time, including Lord Harris and Francis Lacey.
In November 1888, he lost his post at the school for reasons that remain unclear. One newspaper, quoting his brother William's inquest testimony, reported that he was dismissed because he "had got into serious trouble", but did not specify any further. It has been speculated that he had homosexual tendencies which caused him to molest his students.
Others, however, think that there is no evidence of homosexuality and that his suicide was instead precipitated by an hereditary psychiatric illness. His mother suffered from depression and was institutionalised from July 1888. She died in an asylum in Chiswick in 1890.[ His maternal grandmother committed suicide while insane, his aunt attempted suicide., and his eldest sister committed suicide in old age. A note written by Druitt and addressed to his brother William, who was a solicitor in Bournemouth, was found in Druitt's room in Blackheath. It read, "Since Friday I felt that I was going to be like mother, and the best thing for me was to die."
One month after he disappeared his body was discovered drowned in the River Thames. His death, which was found to be a suicide, roughly coincided with the end of the murders attributed to Jack the Ripper. Private suggestions in the 1890s that he could have committed the crimes became public knowledge in the 1960s, and led to the publication of books that proposed him as the murderer. The evidence against him was entirely circumstantial, however, and many writers from the 1970s onwards have rejected him as a likely suspect.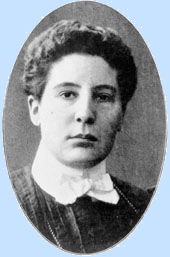 1880 – Anna Rüling, née Theo Anna Sprüngli (d.1953) one of the first German women to publicly acknowledge her lesbianism, also became the first known lesbian activist in 1904.
Very little is known about Rüling's life. It has only recently been discovered that she was born Theo Anna Sprüngli into a middle-class Hamburg family on August 15, 1880. Her relatives stressed the need for her to marry to the point of making her miserable. This experience helped form her opinion about the dangers of forcing gay men and lesbians to conform to a straight mold.
However, during the period in her life when she was being urged to marry, she apparently did not regard herself as lesbian, and her family remained clueless. Rüling's father confidently stated that "nothing of the sort can happen in my family."
Rüling's marriage, if it did occur, does not appear to have been a happy one. She would later speak about the disgust and indifference that lesbians felt toward marital relations with men. She declared that a lesbian who married a man out of social pressure would find "no happiness and be incapable of creating happiness." She called upon the nascent women's movement to publicize "how very destructive it is for homosexuals to enter into marriage."
At some point prior to 1904, Rüling entered into a lesbian relationship. She later wrote:
"It proves that a reasonable and moderate gratification of the sexual drive keeps a woman happy, fresh, and active, while absolute abstinence easily develops those characteristics which we feel unpleasant in old spinsters, for example, unfriendliness, hysteria, etc."
In 1904, Rüling received an invitation from the Scientific Humanitarian Committee to speak at its conference. Magnus Hirschfeld had established the committee in Berlin in 1897. It was the largest homosexual organization in Germany, and its October 8, 1904 meeting attracted prominent representatives from several women's organizations.
Rüling came to the Berlin meeting as the only speaker willing to address publicly the concerns of lesbians. Perhaps because she could identify, she agreed with the then-common theory of innate homosexuality that saw lesbians as being closer in mindset to men than to women. To Rüling, lesbians were "more objective, more energetic, and goal oriented" than other women.
While many lesbians were active in the women's movement, they did not work for lesbian rights. To the shock and outrage of many of these women, Rüling defined lesbianism as a feminist challenge.
In 1906, Rüling published a collection of short stories with lesbian themes. She then disappeared entirely from the historical record.
A pioneering activist, Rüling connected all the victims of sex-based oppression. She saw that the women's movement could benefit by improving the status of lesbians but proved unable to push feminists to work for lesbian rights.
Christiane Leidinger
recently solved the "mystery" of Anna Rüling by identifying her as Theo Anna Sprüngli, who died in Delmenhorst on May 8, 1953.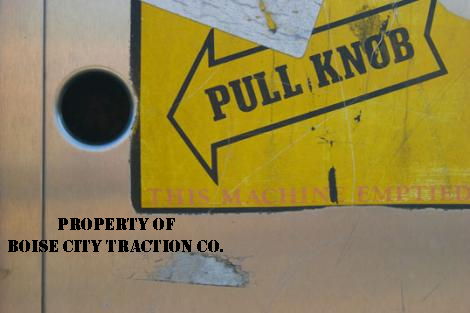 1920 – Officials at the Boise City Traction Company catch two men having sex in a restroom, having installed a spy hole from above. The men are convicted of sodomy. Officials had tried to cover the glory hole with wood or metal, but the coverings always 'came off.'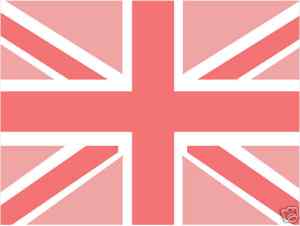 1921 – A bill in England to outlaw 'gross indecency' between women is defeated in the House of Lords on the ground that women do not know of such things. The sponsor of the bill makes the understatement of the year: '...it is a well-known fact that any woman who indulges in this vice will have nothing whatever to do with the other sex.'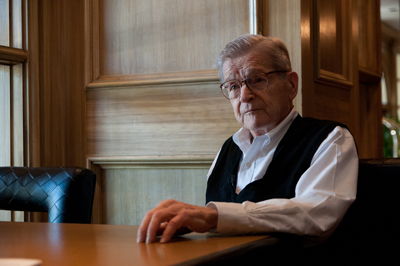 1926 – John Silber is an American academician and former candidate for public office. From 1971 to 1996 he was President of Boston University and from 1996 to 2003 Chancellor of the University. Since 2003 he has been its President Emeritus. In 1990, Silber took a leave of absence from the University to run for political office. He won the Democratic primary to become that party's candidate for governor of Massachusetts in the 1990 election. He lost the general election to the moderate Republican William Weld, who won by 38,000 votes.
In 2002, Silber ordered that a Boston U.-affiliated high school academy disband its gay-straight alliance, a student club that staged demonstrations to publicize the deleterious effects of homophobia. Silber dismissed the stated purpose of the club — to serve as a support group for gay students and to promote tolerance and understanding between gay and straight students — accusing the club of being a vehicle for "homosexual recruitment." Silber denounced the group for "evangelism" and "homosexual militancy" with the purpose of promoting gay sex.
Silber, who had a gay son who died of AIDS complications in 1994, declined to talk to The Advocate over this. But he defended his decision to The Boston Globe. "We're not running a program in sex education," he told the Globe. "If they want that kind of program, they can go to public school and learn how to put a condom over a banana."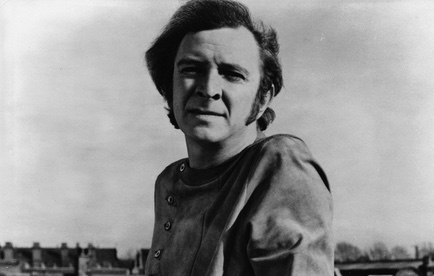 1927 – John Cranko (d.1973) was a choreographer with the Sadler's Wells Ballet (which later became the Royal Ballet) and the Stuttgart Ballet. Born in Rustenburg in the former province of Transvaal, South Africa, as a child, he would put on puppet shows as a creative outlet. Cranko received his early ballet training in Cape Town under leading South African ballet teacher and director, Dulcie Howes, of the University of Cape Town Ballet School.
John Cranko choreographed the comic ballet Pineapple Poll, based on Gilbert and Sullivan's operettas, in collaboration with Sir Charles Mackerras, for a British Festival, following the expiration of the copyright on Arthur Sullivan's music in 1950.
Estranged from his mother his parent's acrimonious divorce, Cranko's father, Herbert, a balletomane, spent a great deal of time with him in London.
John Cranko wrote and developed a musical revue Cranks, which opened in London in December 1955, moved to a West End theatre the following March, and ran for over 220 performances. With music by John Addison, its cast-of-four featured singers Anthony Newley, Annie Ross, Hugh Bryant and dancer Gilbert Vernon then transferred to New York. Cranko followed the format of Cranks with a new revue New Cranks opening at the Lyric Theatre Hammersmith in 1960 with music by David Lee and a stellar cast including Gillian Lynne, Carole Shelley and Bernard Cribbins, but it failed to have the same impact.
John Cranko took the moribund tradition of the full-length narrative ballet and, with dazzling productions of Eugene Onegin and Romeo and Juliet, gave it new life. And he brought, to a world of dying swans and sighing swains, a puckish humour that found expression in comic ballets like Pineapple Poll and Jeu de cartes.
But his energy and humour were not without a darker side. A biography by John Percival paints a portrait of a man capable of great friendship but unable to sustain the stable romantic relationship he felt essential to his well-being. The whirl of one-night stands and brief homosexual affairs seems not to have been enough, and his unhappiness was manifested in bouts of drinking and depression.
Cranko choked to death after suffering an allergic reaction to a sleeping pill he took during a transatlantic flight. His mother, Grace, who was divorced from Herbert and lived in what was then Rhodesia, heard about his death from a radio broadcast.


Added 2021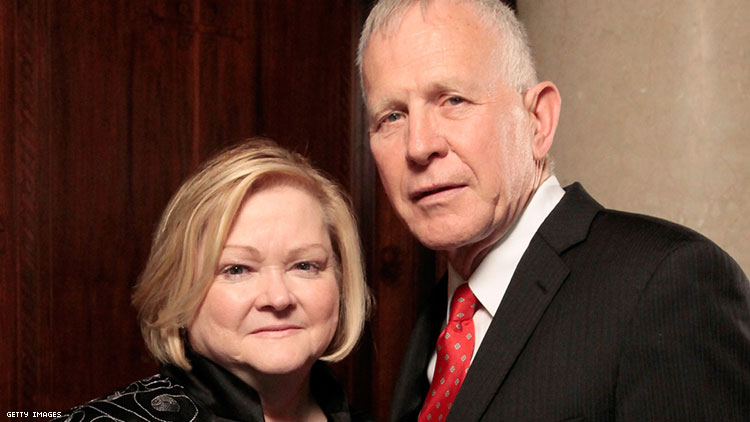 Judy and Dennis Shepard
1952 – Judy Shepard is the mother of Matthew Shepard, a 21-year-old student at University of Wyoming who was murdered in October 1998 in what became one of the most high-profiled cases highlighting hate-crimes against LGBT people. She and her husband, Dennis, are co-founders of the Matthew Shepard Foundation, and advocates for LGBT rights.
Judy and her husband, Dennis Shepard, have lived in Casper, Wyoming (though they have also lived in Saudi Arabia) since 1976. Judy is the mother of two sons, Matthew Wayne Shepard (1976–1998) and Logan Shepard (born 1981).
On October 6, 1998, Judy's older son Matthew was beaten and pistol whipped in Laramie, Wyoming. Matthew Shepard died six days later at Poudre Valley Hospital in Fort Collins, Colorado on October 12, 1998 at age 21. It was widely reported by mass media that it was due to him being gay. The incident became one of the defining cases of hate-crimes and was cited for passing hate-crime legislation. In response, Judy Shepard created the Matthew Shepard Foundation. The foundation's purpose is to advance "social justice, diversity awareness and education, and equality for lesbian, gay, bisexual and transgender (LGBT) people"
On March 20, 2007, the Matthew Shepard Act , a bill which would expand federal hate-crimes legislation to include sexual orientation, was introduced as federal bipartisan legislation in the U.S. Congress, sponsored by Democrat John Conyers with 171 co-sponsors. Judy and her husband Dennis were present at the introduction ceremony. That bill did not pass however, after then-President George W. Bush threatened to veto the bill if it passed.
In May 2009, Shepard met with President Barack Obama, where he promised her he would help pass the Matthew Shepard Act. There was a controversy when the act was being debated in the House of Representatives, and while Judy Shepard was in the audience, Representative Virginia Foxx called the allegation that the murder of Matthew Shepard was because of his homosexuality a hoax; later she apologized for this statement.
On October 22, 2009, the United States Congress passed the Matthew Shepard and James Byrd, Jr. Hate Crimes Prevention Act, and on October 28, 2009, President Obama signed the legislation into law.

1963 – Strom Thurmond tries to disrupt plans for the March on Washington by announcing in the Senate that Bayard Rustin , Dr. Martin Luther King's right hand man and planner of the March, is a sex pervert. The tactic didn't work and the March was a success.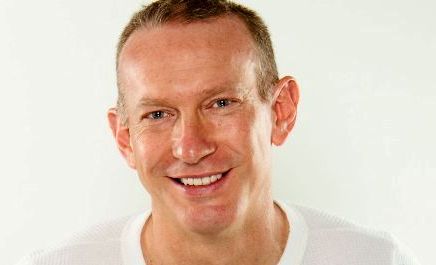 1963 – Waide Aaron Riddle was born in Kingsville, Texas. Raised in Houston, Texas, Riddle eventually moved to Los Angeles where he worked as a barber and in various jobs in the entertainment industry. Beginning in the mid-1990s, Riddle began writing poetry and short stories. His first poem, "Two Men Kissing," won the National Author's Registry Honorable Mention in 1996 and the Registry's President's Award in 1997.
Riddle went on to self-publish two books of poetry: All-American Texan, in 1999, and The Chocolate Man: A Children's Horror Tale, in 2002. In addition, his short stories and articles have been published in anthologies and magazines, and he has won a number of awards in poetry competitions.
All-American Texan is a collection of Gay poetry with cross-over appeal to a broader audience. Included are several award winning poems and works displayed in the Simon Weisenthal Center Library/Museum of Tolorance, and the University of Southern California Gay and Lesbian Archives and Library.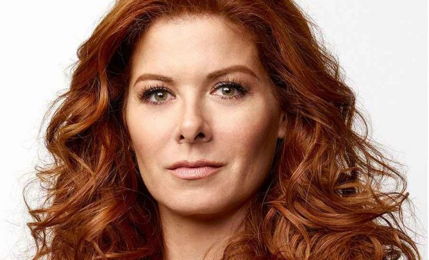 1968 – Debra Messing is a TV and film actress who hit it big as Grace Adler on the sitcom Will & Grace.
Debra Messing landed her first TV job in a recurring role on the drama NYPD Blue in 1994. Her career advanced steadily, with guest spots on shows such as Seinfeld and a series of film roles. In 1998, Messing landed the role that would make her a household name, on the hit sitcom Will & Grace. In 2006, Will & Grace went off the air. Messing went on to star in The Women and TV's The Starter Wife.
Born August 15, 1968 in Brooklyn, New York to Jewish-American parents. Debra Messing grew up near Providence, Rhode Island, in a family that appreciated the performing arts. "We'd go to New York to visit family and see plays and musicals," Messing said. "From a very early age I knew [acting] was something I wanted to do."
In 1998, Messing landed the role that would make her a household name-that of Grace Adler, a neurotic interior decorator sharing an apartment with her gay best friend in the hit sitcom Will & Grace. Before accepting the role, Messing ensured she'd have the freedom to make her character "funny and unusual in a way that tickled me and surprised me," she recalled. "I didn't want to be the pretty straight woman. I knew I wouldn't be happy. I grew up watching Lucille Ball and Carol Burnett with curtain rods in her arms, falling down stairs. To me, that's funny."
Will & Grace premiered on September 21, 1998. The show, one of the first major network programs to feature gay characters in starring roles, was considered rather controversial at the time. But audiences immediately took to the brash banter between Messing and co-stars Eric McCormack, Megan Mullally and Sean Hayes. "As much as this is an extraordinary premise because two of the four main characters were gay and we'd never seen this before, it was really a universal theme and that was friendship," Messing said of the show's success. The show remained a popular staple of NBC's prime-time lineup for eight seasons.
Messing became pregnant with her first child during the 2003-2004 season of Will & Grace. Her growing belly proved a challenge for producers. "We are running out of ways to hide Debra's stomach," quipped costar Eric McCormack. "At first the refrigerator door was good enough, but now we have to have trucks drive through scenes." Later in her pregnancy, Messing encountered complications that required doctors to put her on bed rest, forcing her to miss taping the season's final episodes before giving birth to a healthy son named Roman on April 7, 2004.
On May 18, 2006, Will & Grace went off the air after eight seasons.
In September 2016, there was a surprise election-themed mini-episode, which triggered talk of a possible real reunion. In January 2017, it was announced that NBC had closed a deal for a new 10-episode limited installment of the hit series, to air during the 2017-18 season.
Messing's life partner is Daniel Zelman, an actor and screenwriter she met at a party on her very first day at graduate school. The couple dated for eight years before marrying in 2000.

1974 – A Florida appellate court overturns an 'unnatural and lascivious acts' conviction despite an admission of prior acts with a different partner. In this case, a 14-year-old had solicited the defendant.


1977 – Stefan Maysztowicz creates the micro-nation of the Gay Parallel Republic (GPR) on 308 square miles near Quebec, centered on the city of Sherbrooke.


1978 –Canada: The Quebec Human Rights Commission reconsiders an earlier decision and now agrees that the Montreal Catholic School Commission could refuse to rent premises to a gay group.

1989 – According to an article in The Advocate, nearly eight out of ten victims of anti-gay hate crimes do not report it to the police. Reasons include fear of job loss if employers learned of the reason for the attack and fear of abuse from the police. The article includes a report of a Philadelphia man who said that after a police officer interrupted an attack, the officer allowed the attacker to leave, and refused to take the victim to the hospital. The officer asked the victim, "Are you a faggot?"

2013 – Sweden issues the first family-based visa for a same-sex partner's spouse. It is a direct result of the June 2013 decision of the US Supreme Court to expand recognition of same-sex marriage to the federal level. This allows the husband of Ambassador Mark Bezezinski to now travel to the United States as a fully recognized spouse.  Brzezinski is an American lawyer who served as the United States Ambassador to Sweden from 2011–2015.

AUGUST 16 →
[{(o)}]|[{(o)}]|[{(o)}]|[{(o)}]| [{(o)}]|[{(o)}]